A conference center used just four days a year!
Ni hao, folks!
Recently, we took part in the World Internet Conference, which takes place every year in the touristy town-on-water Wuzhen in western China, here, not far from Shanghai. This was my fourth visit, having been here before in 2015, 2017 and 2018. And since things are developing very nicely for us over in China, I'm sure it won't be the last time either; it's a most useful and interesting event.
This year is the sixth annual WIC here. A complex was built especially for it out of two enormous buildings, and this year they'd gone and added a third! ->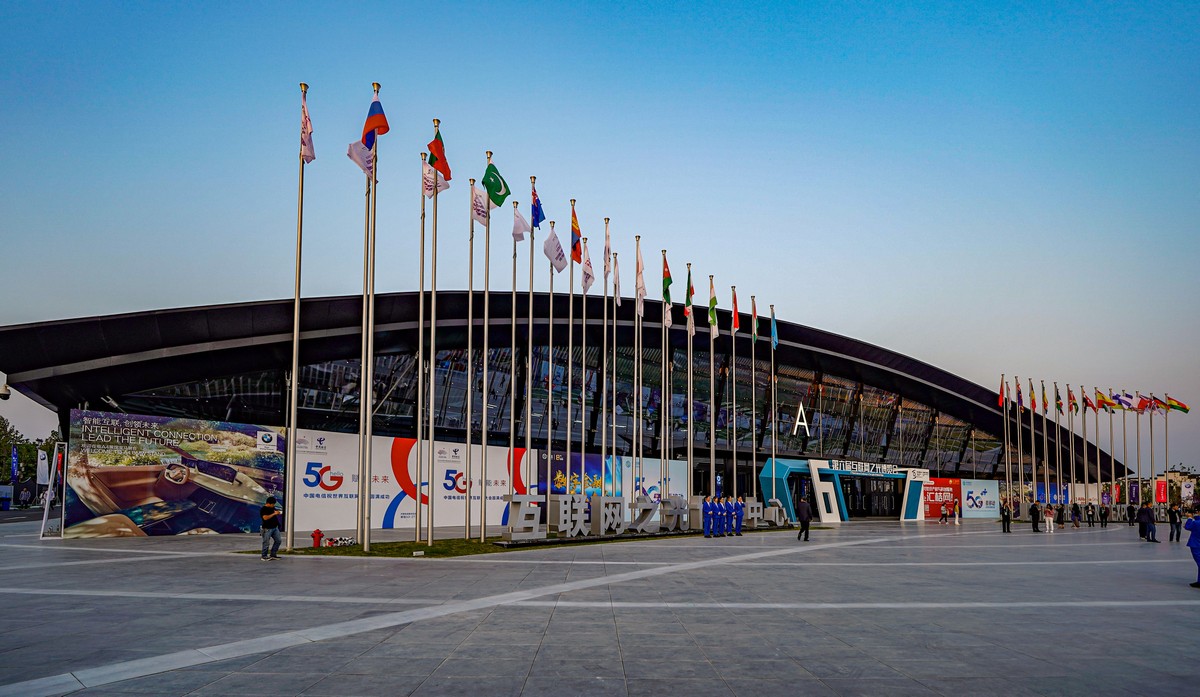 Very modern; clearly not done on the cheap: impressive.
But what is perhaps the most unique feature of this whole complex is that it was built exclusively for the WIC, and nothing else. So the WIC takes place every fall or winter, and for the rest of the year the place stands idle and empty!
No, really! It is used for the conference once a year – for four days – and that's it!! Oh my governmental-power!
Anyway, back to the event itself: it's a biggie – for the world and for China: it even makes front-page headline-news in the national newspapers: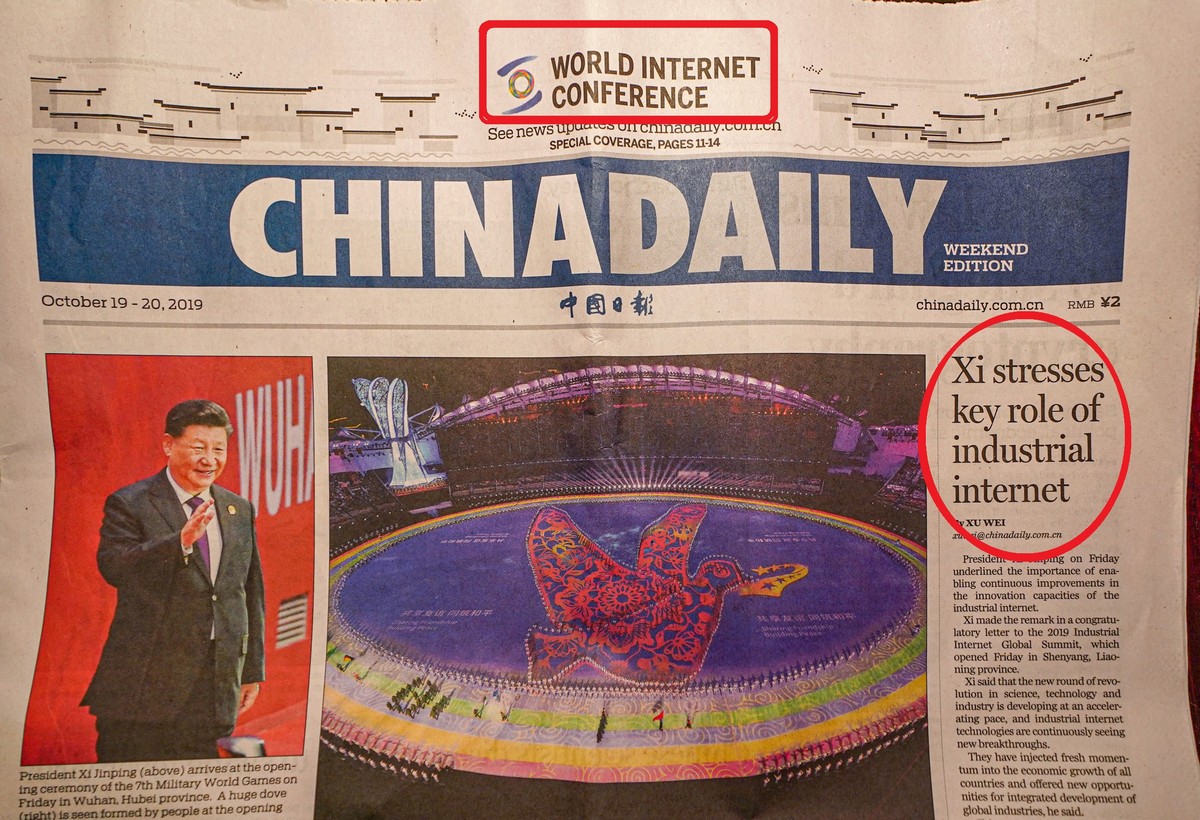 // You see there the specific mention of the 'industrial internet'? That relates directly to us!
Naturally all the domestic tech giants were here in force, both private and state-run: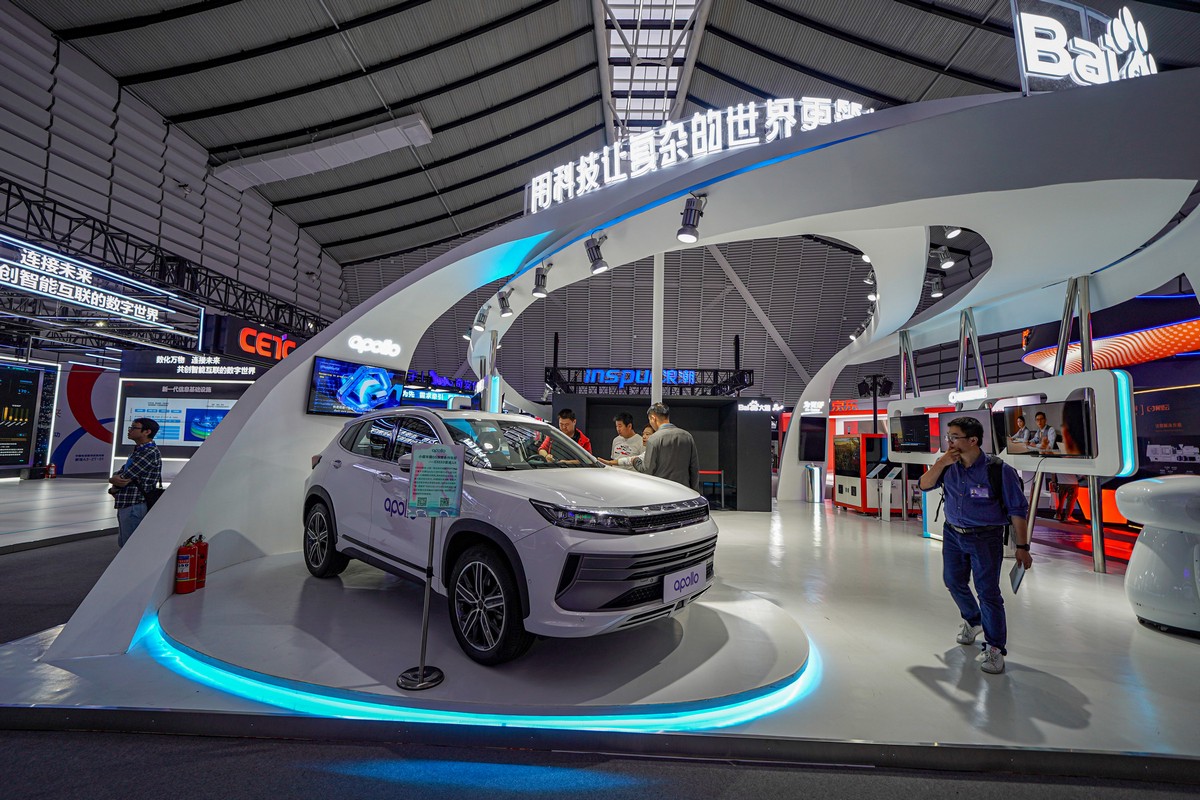 And of course – us!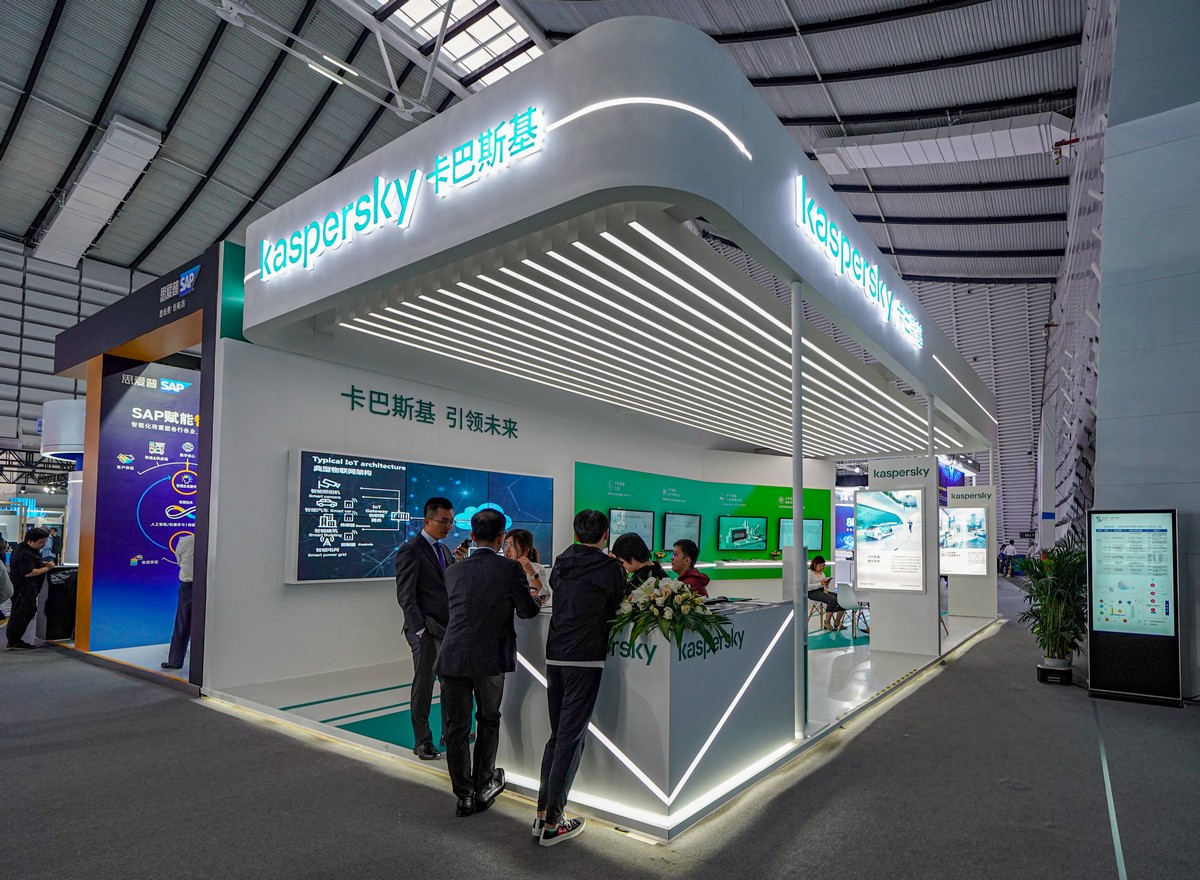 This is simply a pic from the exhibition. I thought: 'Please don't shoot the pianist'!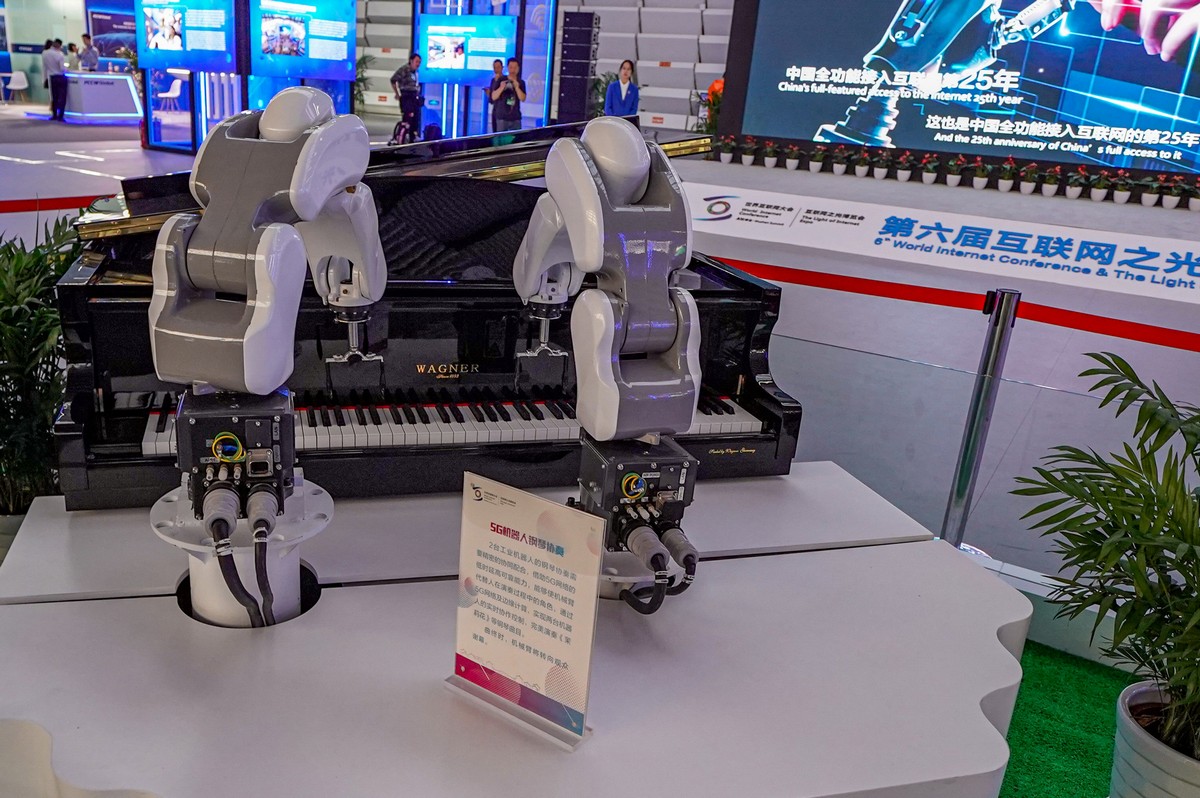 And now for some pics from the historical part of Wuzhen. Just like every year, the touristy center of the old town (right next-door to the conference center) was closed to non-conference participants, with entry allowed only to those taking part; accordingly – quieter than normal and the boats on the carrying fewer passengers.
A very pretty place! Especially at night:
And that's all from Wuzhen; tomorrow we're on the road again…
// PS: three pics. Nothing special – they were taken during a brief overnight stop in Chengdu. But it seemed to me that every year the city gets brighter and cleaner. Purer air too – I'm certain of it: it used to be 'where's my face mask?' Now – just the opposite. Hmmmm: will have to get here for a longer look – not just a night's kip. We have business partners here too, so there's another reason to visit for longer…
That's all for today folks. But I'll be back tomorrow… from Tibet!