Namibia trip in review; actually – a bird's-eye view.
Our auto-expedition around Namibia, as you have both read and seen, was a series of raptures, ecstasies, OMGs, woweees, and similar such woahs. But already it was coming to a close. Boo!
What no more of this? ->
That thin black straight line there? That's the road on which a horse demands payment before you can pass!
The inevitable dunes; also rock formations along the coastline ->
Namibia-sandibia ->
That's we're we did a spot of dune-climbing: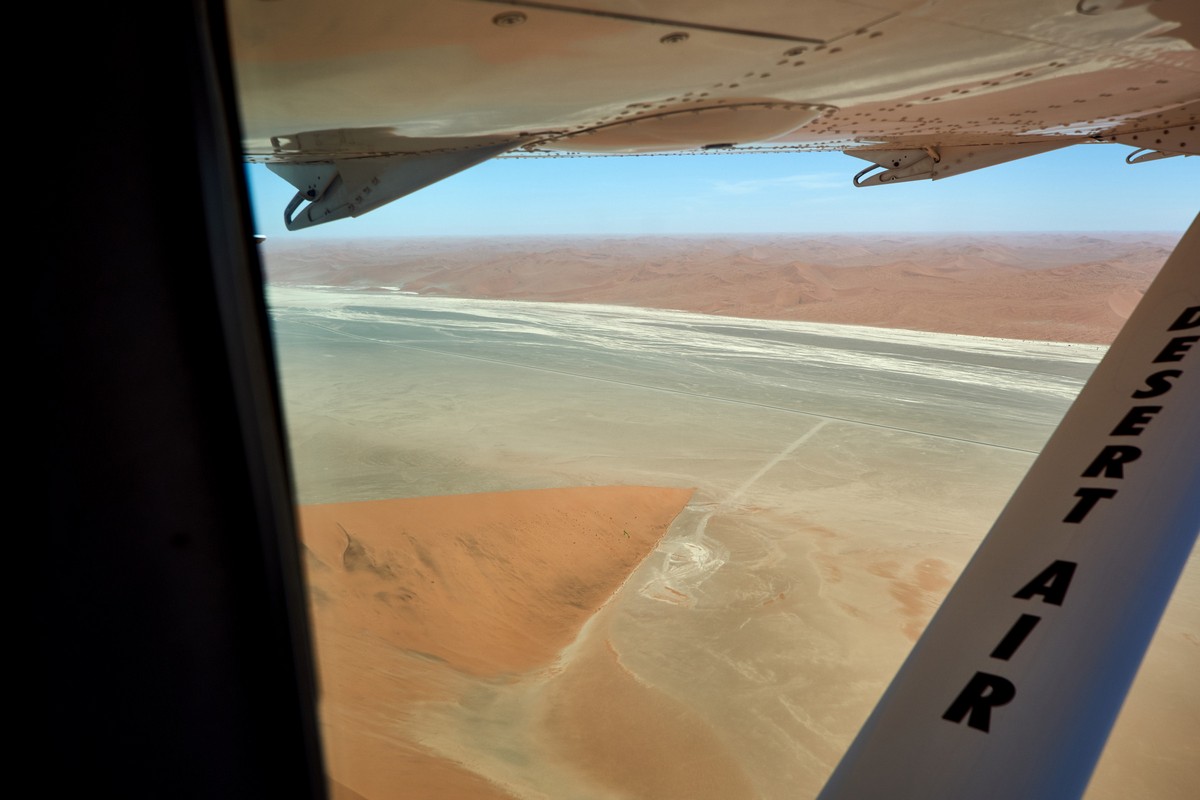 Namibian roads:
Ok folks – that was just the aperitif. Now – the whisky chaser!…
We were flying from Keetmanshoop back to Windhoek, the city from where – eight days earlier – we began our Namibian adventure.
Continuing the aviation theme, you'll have noticed throughout this Namibian series how plenty of small airports have been making appearances now and again. Of course they would – as Namibia has shedloads of them…
Why? Simple: big country + not all that much in the way of transportation networks on the ground = lots of narrow-body propeller planes. So, if you have plenty dollars, the country is your oyster: there'll be an airport, albeit tiny and rudimentary, somewhere near to where you wanna get to.
This system – small planes, small airports dotted all over – has been in place for ages; accordingly, it runs fairly like clockwork.
And here are the propeller-ed devices used. Off we fly!…
At first – so-so scenery. A short while later – OMG-scenery! Then – woooooaaahhh-scenery!… Oh, Mother Nature. You must be proud!
The views just get more and more incredible…
And there's the road we took three days ago ->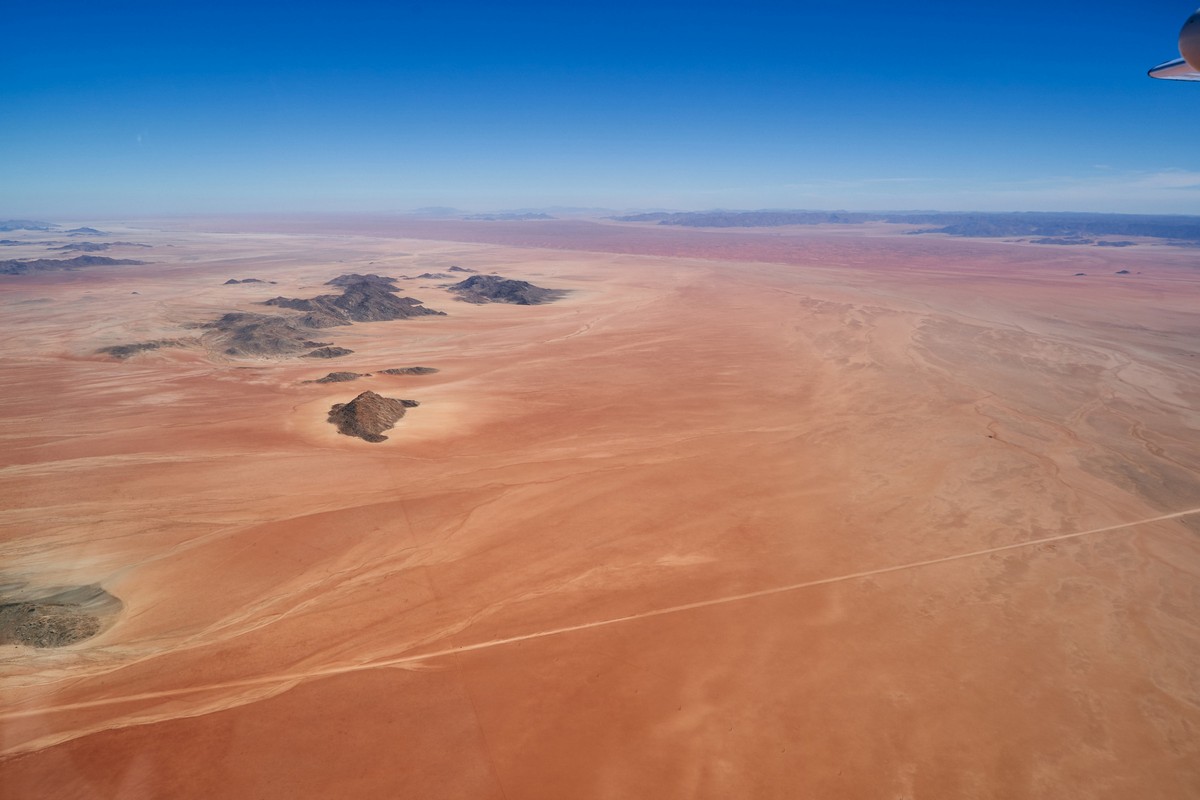 Red desert. Mountains…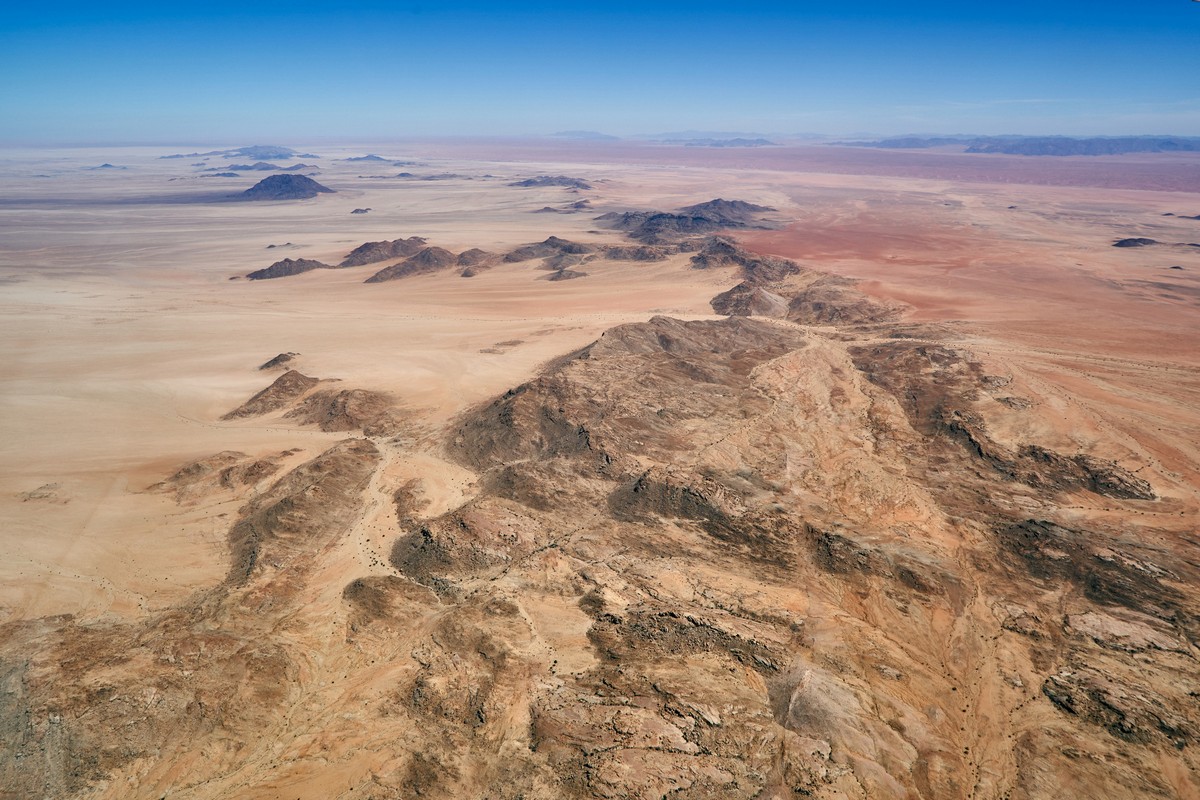 And somewhere round here we fed horses: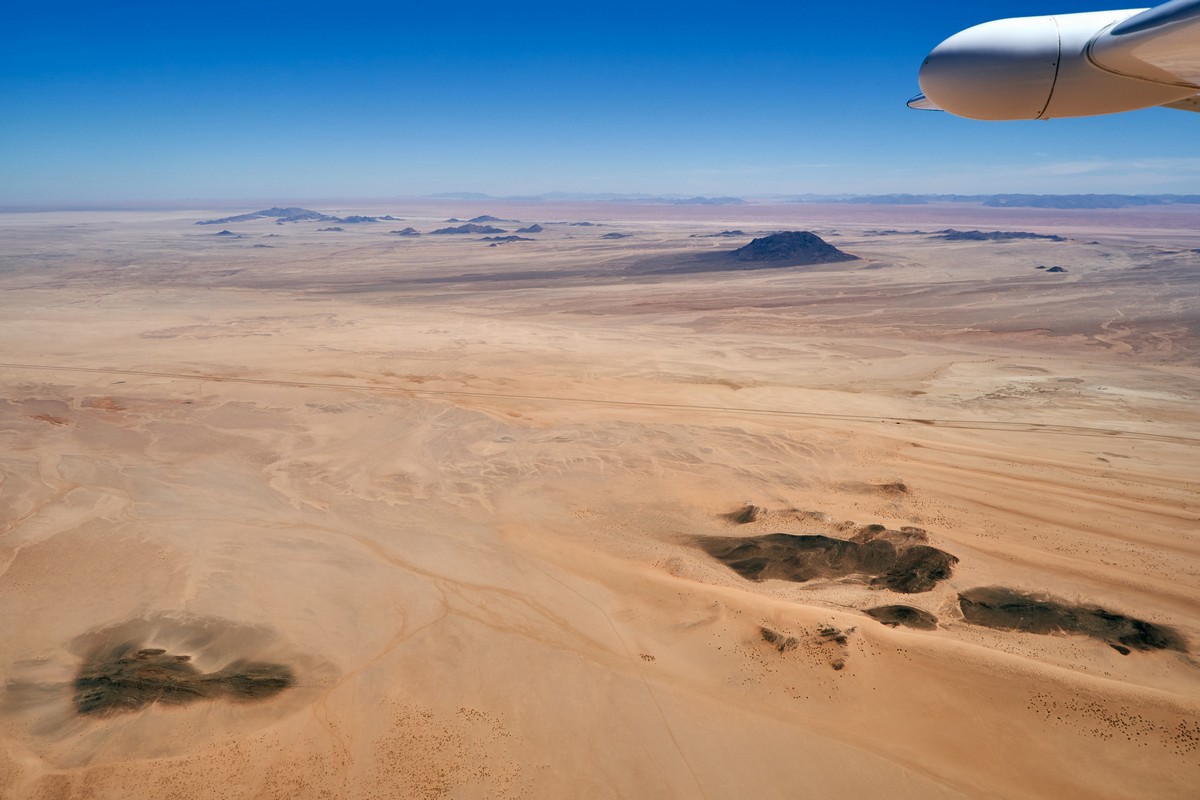 More desert, desert, desert…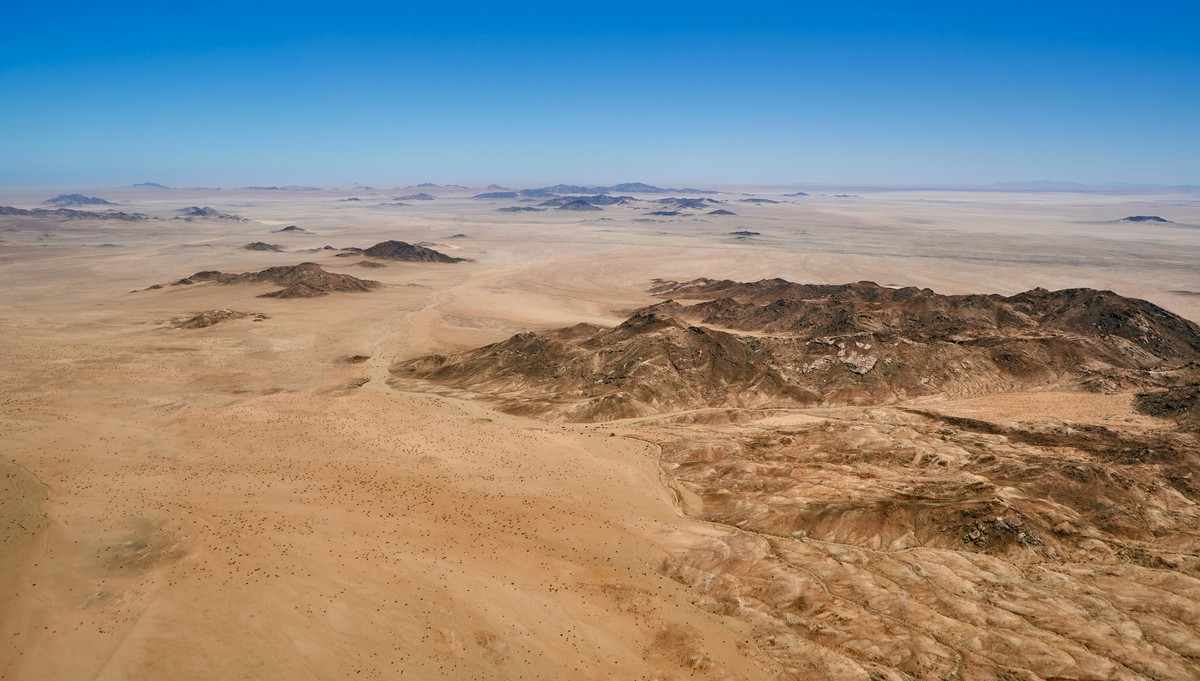 Cross-country highway:
Suddenly – Lüderitz Airport.
We only landed here to top up on fuel. And we were also shown the abandoned diamond-mining town of Kolmanskopp. Then it was onward – northward – along the coastline of the country.
The outskirts of Lüderitz, stone 'potato salad', + energy of the future.
Imagine being stranded out here with no (satellite) phone?!…
Suddenly – a ship. Probably fishing. I hope it doesn't wind up as the next wreck…
Next – talk of the devil – an old wreck washed ashore, and a huge colony of seals!
It's Spencer Bay – here. See the wreck on the map? Still intact. Not anymore!
We fly past, as the dunes start to get reeeaaal big along the coast: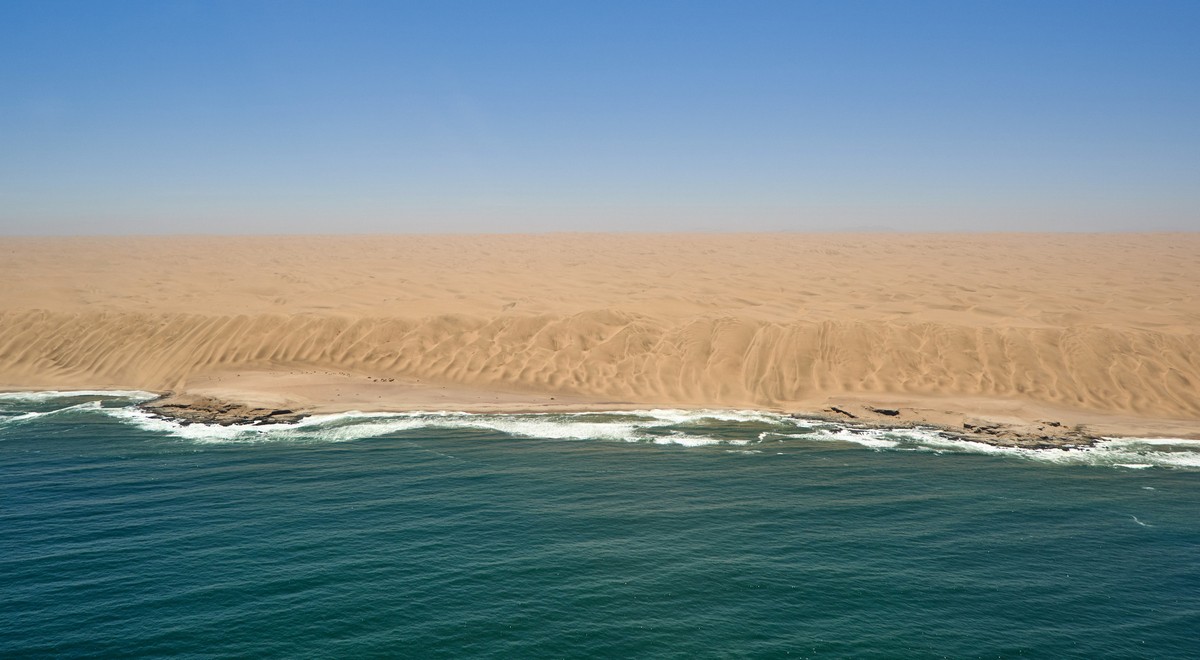 Suddenly – WHAT'S THAT? Tire tracks? Here? (Also flamingoes, but that doesn't matter).
Let's look a bit closer. Aha – I also wanna go!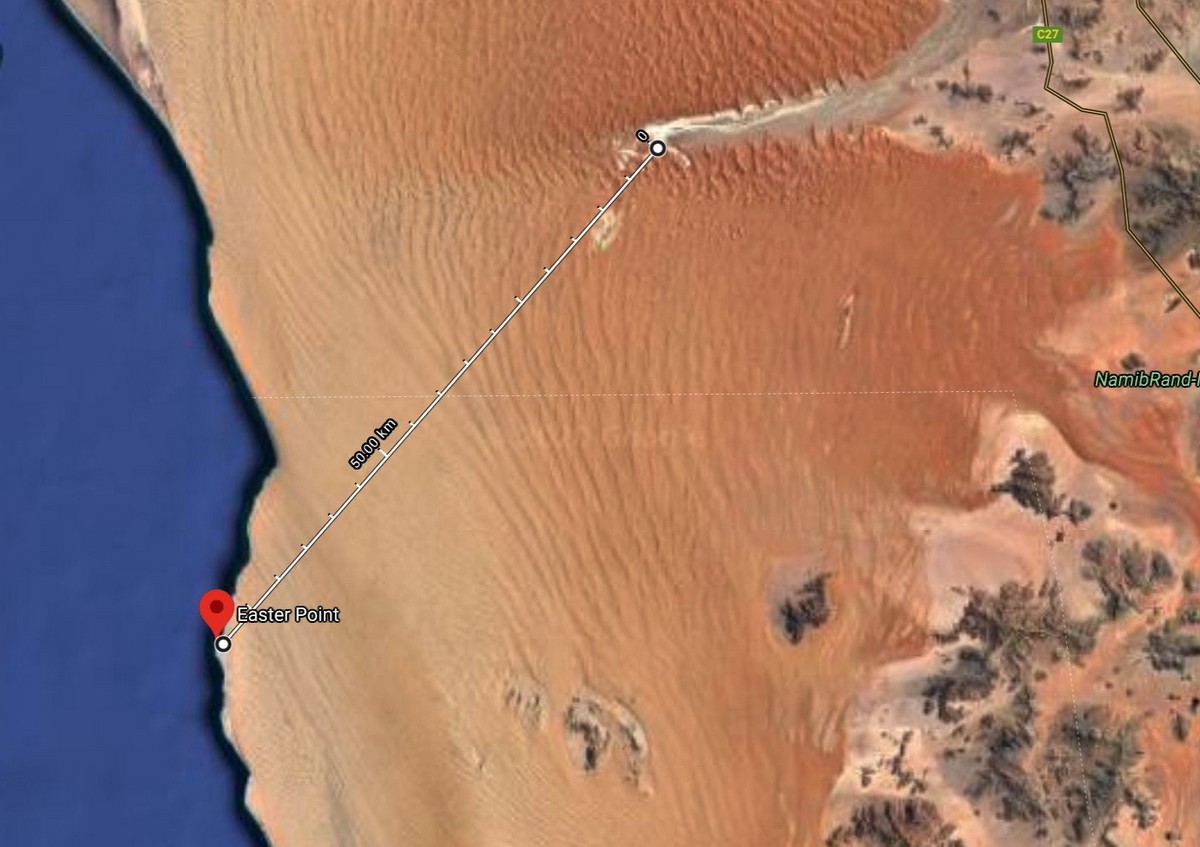 Turns out specially trained guides accompany adventurous tourists along a 400km stretch of the coast here in adapted vehicles. I'm still not sure whether I fancy such an excursion myself or not…
But it was time to turn our plane inward away from the coast. Desert, dunes, endlessness…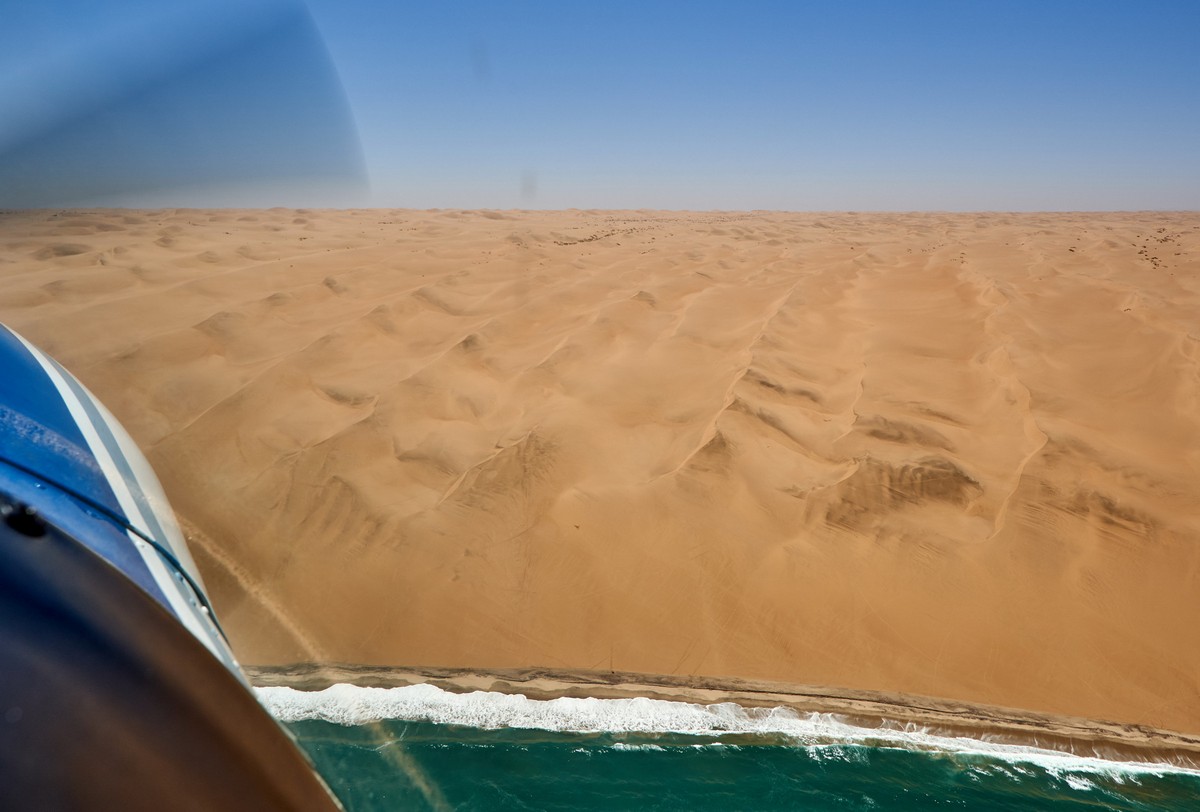 Next up, Sossusvlei! Those same dunes we walked up: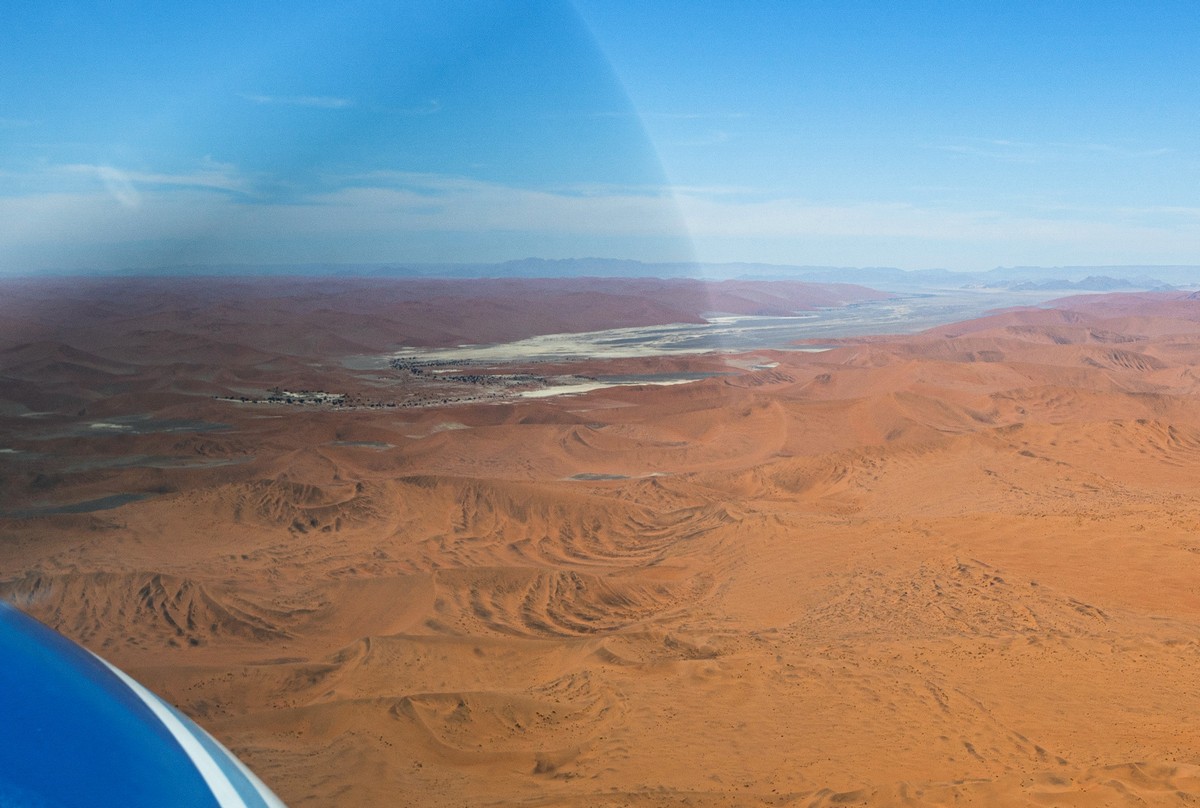 I want to go back again!
And there's the lodge we stayed in. And other assorted 100% Namibian views.
We finally land! And that was that!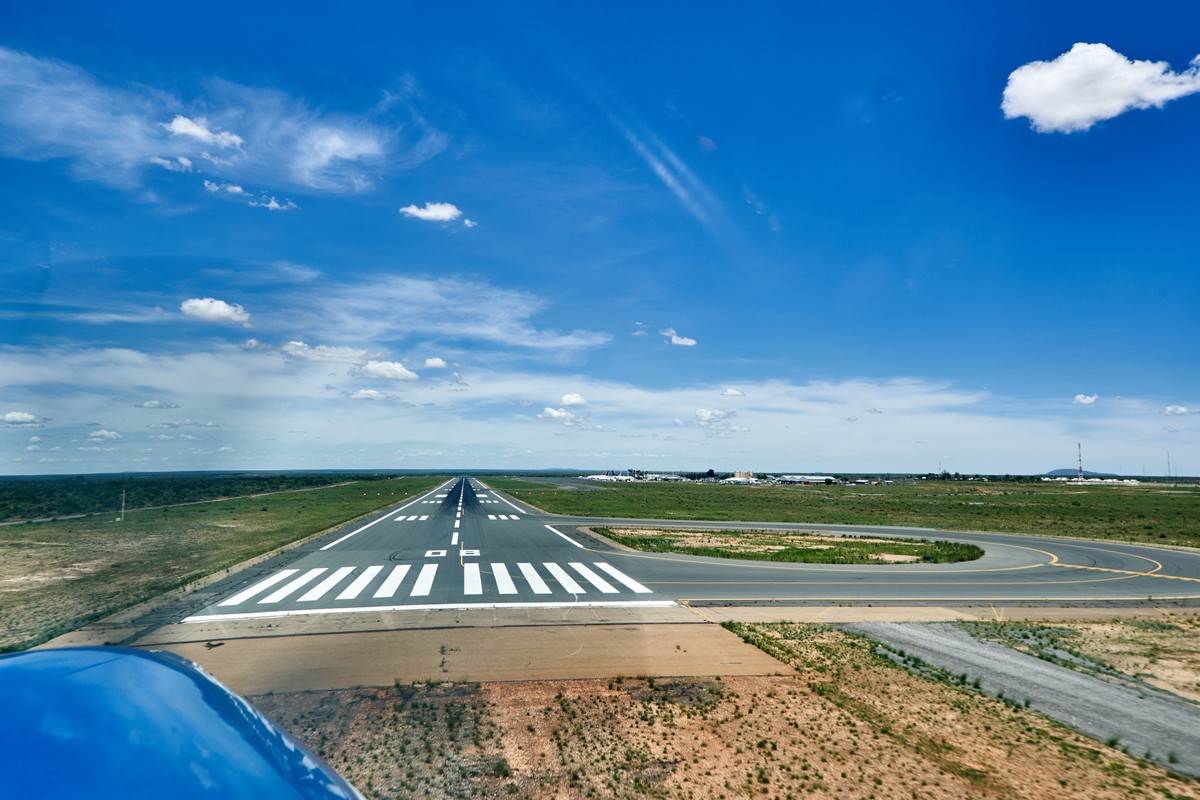 'That was that'? Not quite. For though that was that for Namibia, it was time for our next adventure – in Zimbabwe! More on that in upcoming posts…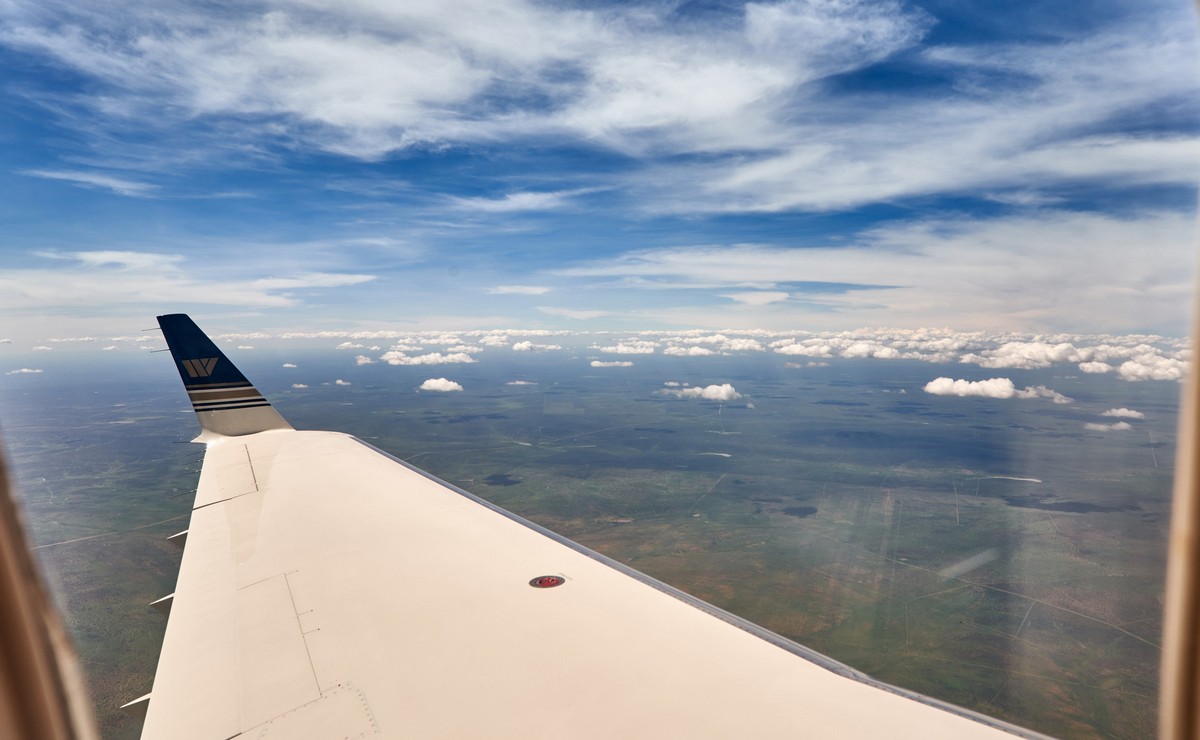 All the pics from Namibia are here.