Your attention please! This is Tijuana Airport broadcasting! I'm now now starting a reality show about the adventures of a traveler trying to fly from Mexico to China. Welcome aboard!
So, the most convenient way of getting from Cancun to China is to fly Cancun -> Mexico City -> Shanghai (with a stop to refuel). This time, the attempt to follow this route was a total failure. Shanghai Pudong Airport closed for technical reasons – that is, due to some dense dog fog. So I'm sitting in Mexico's most northeasterly city, Tijuana, waiting to depart.
This is a very remote part of Mexico, most people will never make it here and you've probably never even heard of it. Which only makes it all the more interesting! It's known as the third most prosperous city in the country (after Cancun and Mexico City). Perhaps, that's thanks to the United States, right across the border, which has set up all sorts of manufacturing plants here, uses the local inexpensive (but decent) medical facilities, etc. It's also one of the most criminalized places in Mexico, supplying drugs and illegal immigrants to the States. Bad stuff…But it looks (downtown, as seen from my hotel) pretty decent – could be somewhere in California or Florida or suchlike.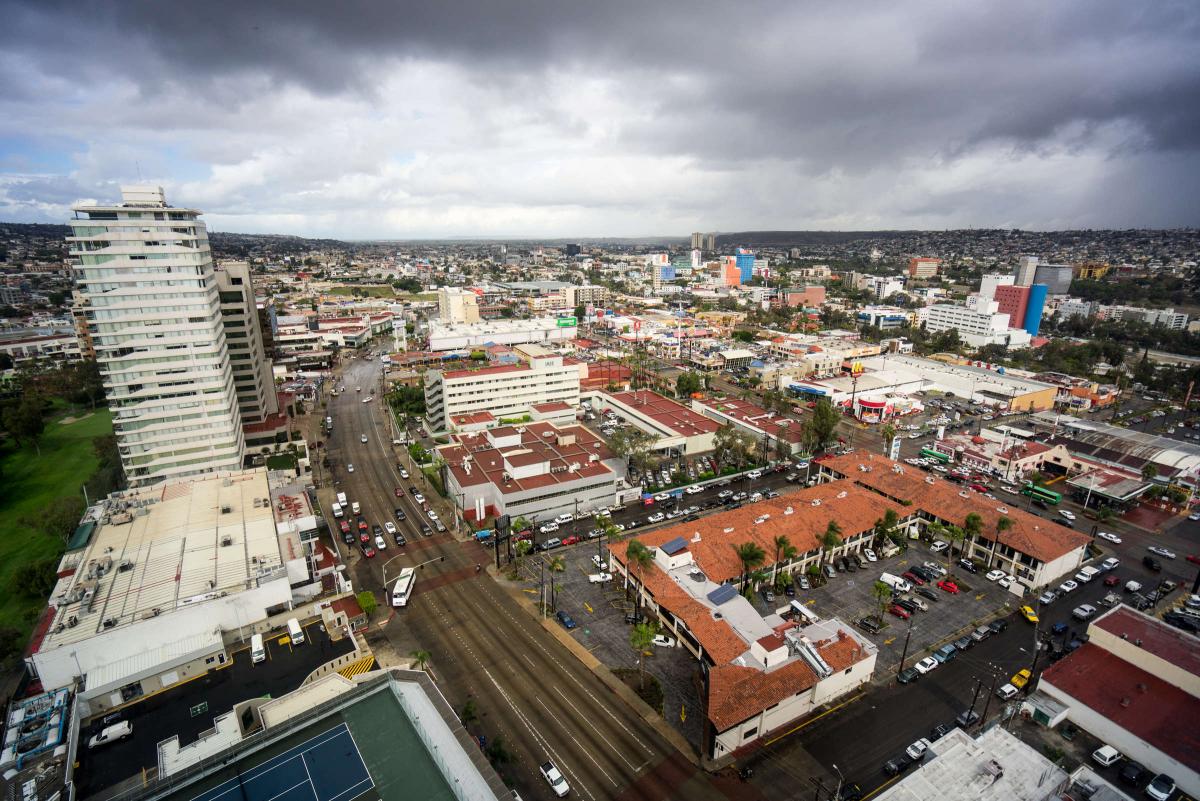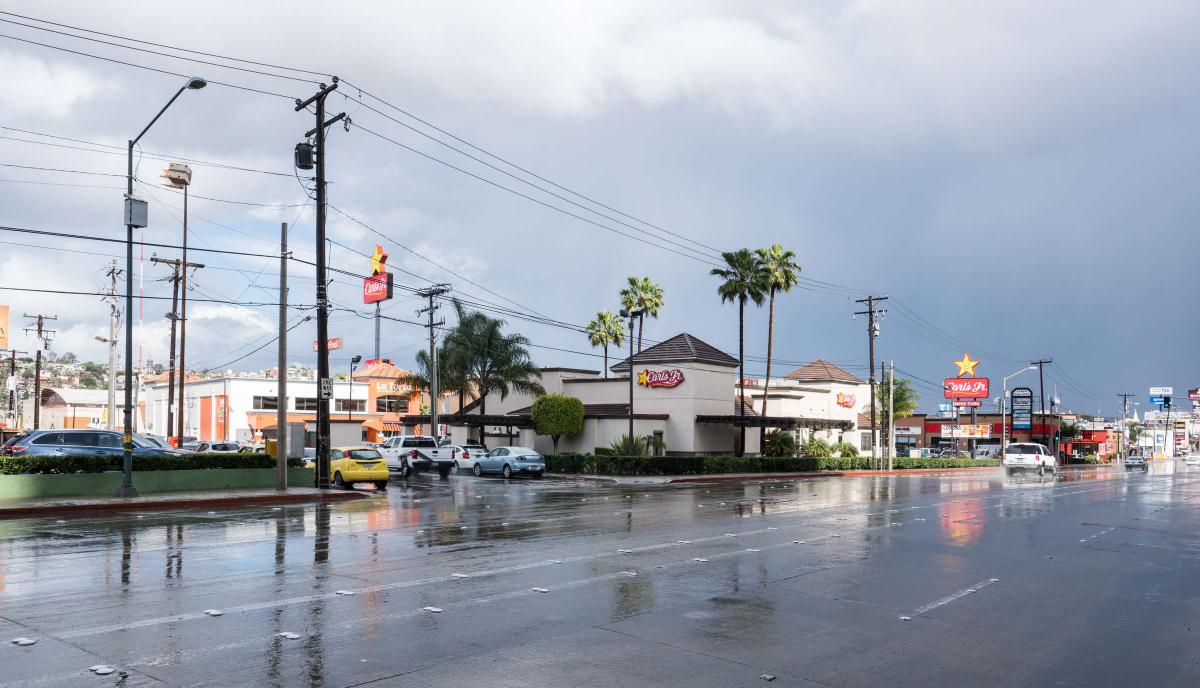 But the weather is nothing like Florida. Outside, there's a thunderstorm, the wind whipping around the 28th floor is howling and whistling like mad. The rain is squeezing through the window frame, which appears to be tightly shut, and spraying all over the room.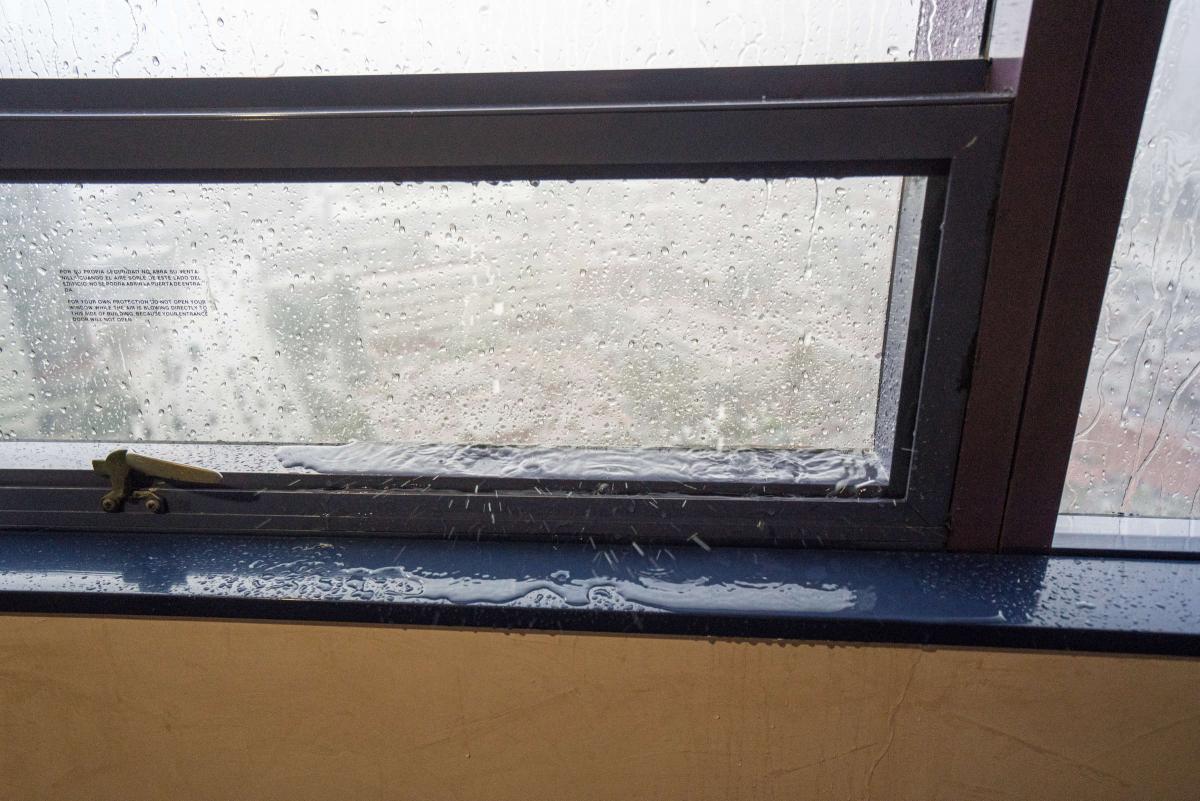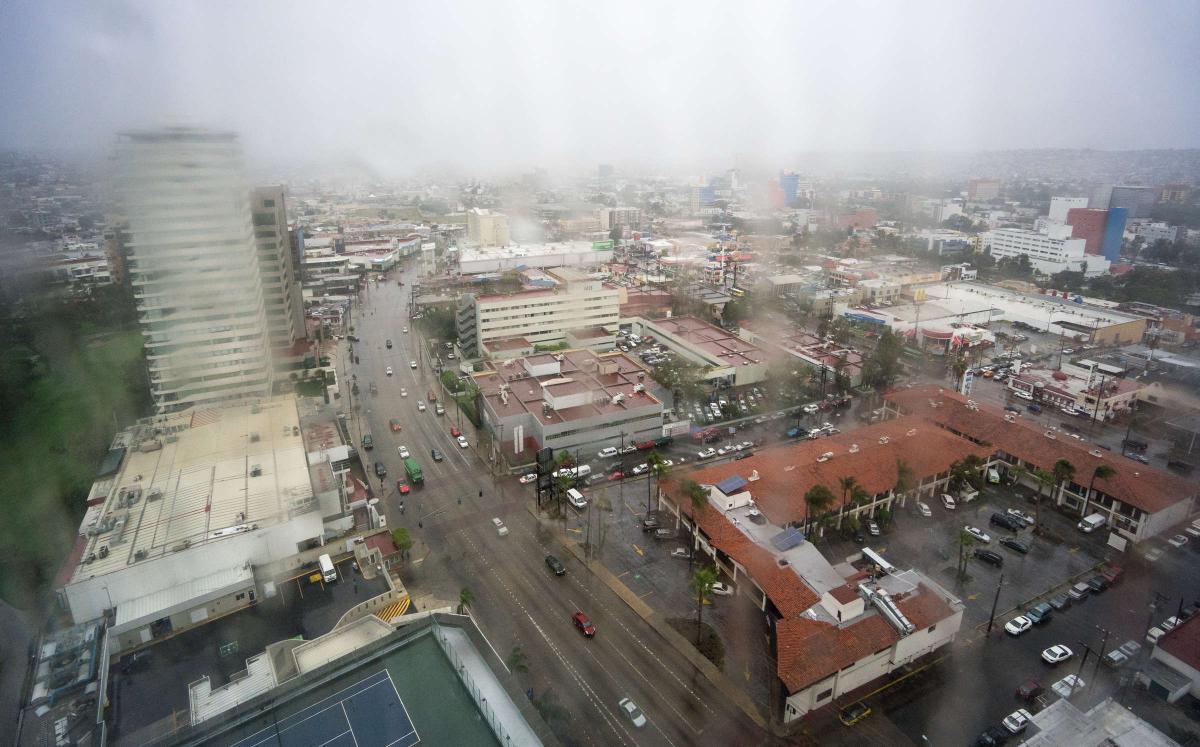 Two hours have passed since the scheduled departure time and the plane, which should be docked at the gate, is nowhere to be seen. "Gone with the wind" (c), as likely as not. Looks like they've lost the plane – with my suitcase on it. Or lost the crew, which amounts to much the same thing.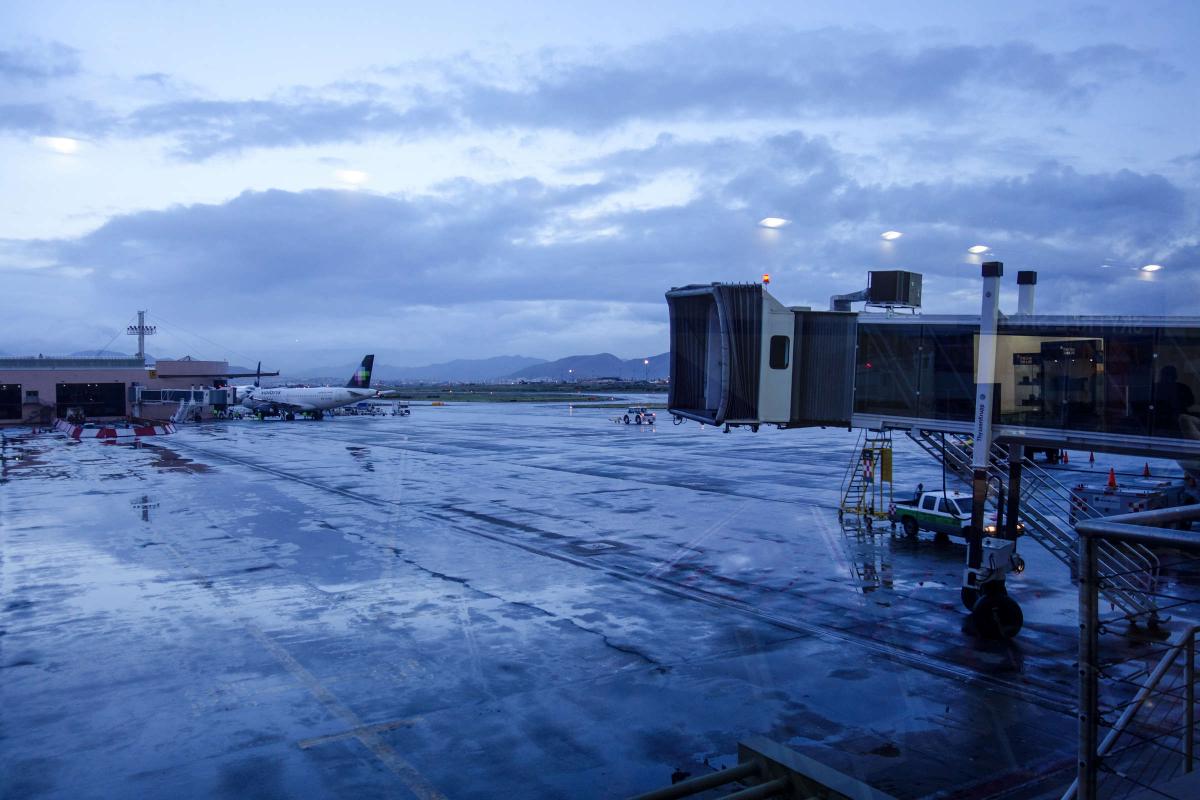 Can't sit on my butt any more, so I've resorted to wandering around the airport and taking pictures of different crap: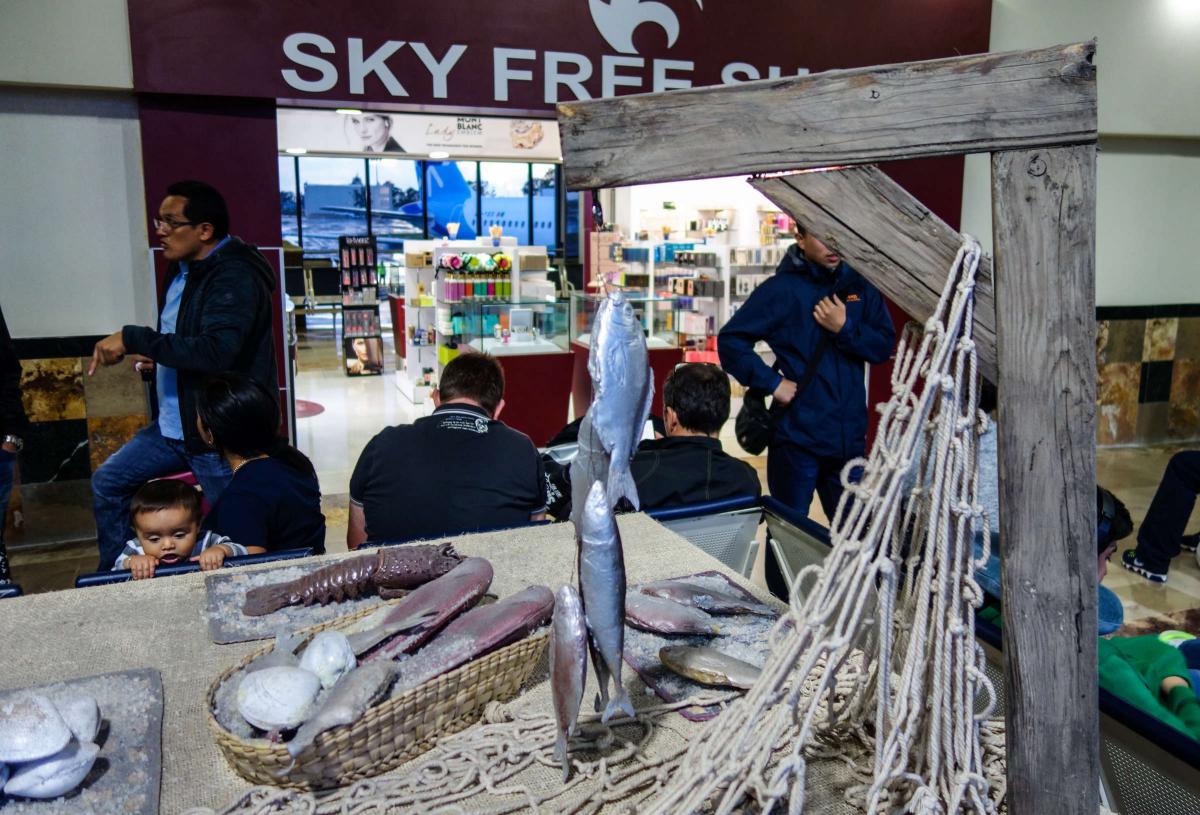 It's getting dark outside, the bars and shops are closing for the day, the Internet has gone too – maybe they switch off their routers before going home… or not. Ah, it's just the free session that's expired. And a new one has started :)
By the way, yes, the Internet is available, the speed ain't bad (for Mexico), but if you want to connect to your email via VPN – forget it! What's up with that? It worked at the hotel, it did in Cancun (including the airport) – but at Mexico City and Tijuana airports, no go. Why?
At last! After just 5 hours of waiting we're boarding. Looks like the same plane – they must have found it after all! But the crew – the crew is different. I have no idea what this is supposed to mean.
Don't believe the map – we were actually taxiing at that moment… and, 2 hours 45 minutes later we safely landed… back in Mexico City. As the saying goes – "Welcome back!"
A blurred view of Mexico City, as seen through the eyes of a tired traveler:
This was after the unexpected hotel stay in Tijuana and hours searching the airport for a lost plane. The worst part is the huge lines you have to stand in every time you leave or arrive. The flight has been canceled – which part of canceled do you not understand? But passengers need to be recycled in some way (without violating UN human rights conventions). This involves giving them hotel accommodation (that's hotel rooms plus transport back and forth), assembling them back at the airport, printing new boarding passes for everybody.
In Tijuana, the number of different vouchers issued by the airline was… let me think:
– hotel voucher;
– taxi voucher to go to the hotel;
– taxi voucher to get back to the airport;
– breakfast voucher, another one for lunch and yet another for dinner (even though check-out time was 3 pm);
– voucher for tomorrow's flight (to be exchanged later for an official boarding pass);
– a plastic piece of crap saying 'Transit Passenger'.
– a total of 8 different vouchers. Eight!
All of which were typed and printed with the characteristic unhurried orderliness of Mexico. It takes about five minutes per passenger, unless the passenger has additional questions. How many people does a Boeing 787 hold? Well, all of them had to be processed by the four or five or six Aeroméxico employees who issued all those vouchers to us. Hence the lines.
I got lucky in Tijuana: I flew in the very first row and was ahead of pretty much everybody else in the voucher queue. I was less lucky when leaving Tijuana – had to stand in the dense shapeless crowd for about an hour. And I had still less luck upon arrival in Mexico City: I didn't rush to get in line, so I was among the last passengers to be served. Then I just called Moscow… early morning on March 8 (International Women's Day, a national holiday in Russia)… What could be nicer than: "Hi Vera. Happy holiday… I need you to do some work for me." :) In short, I've given up on the Mexicans. I'm taking another route.
BTW, this is the shirt I flew in all that time: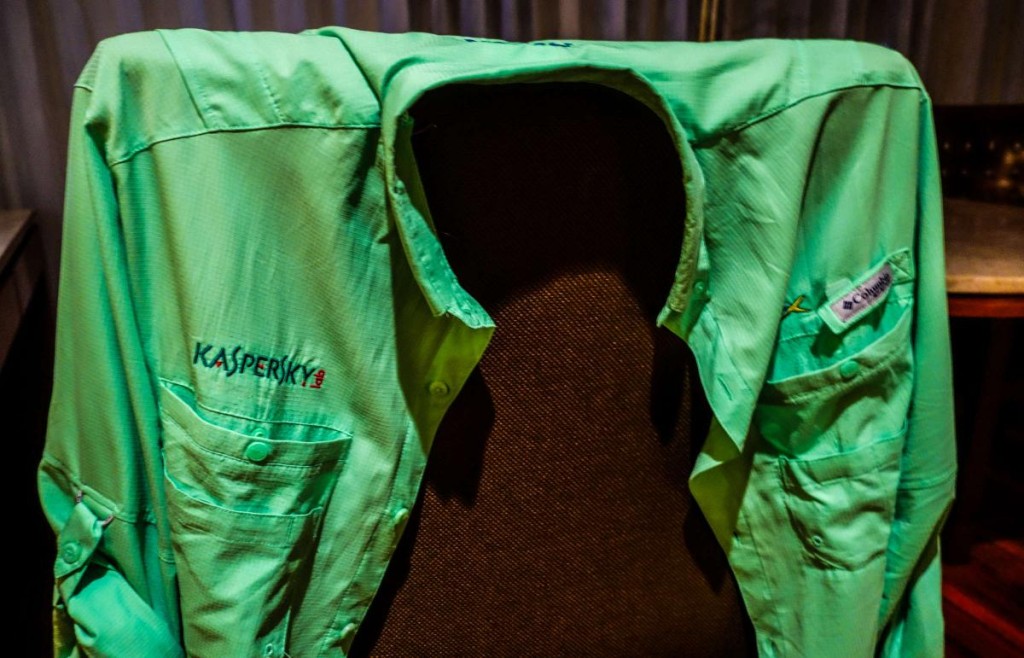 Since my suitcase was locked on the plane and I couldn't get to it, I had to travel in that green piece of apparel with KL logo. What can I say… people recognized the logo. Chance traveling companions, hotel staff, taxi drivers. Everybody knows about us in Mexico! So I made some new friends and acquaintances here.
Alas, our two-day adventure ended yesterday. Everybody went their own separate ways. Some canceled their trip to China (they were traveling to an exhibition that was coming to an end, so it was no longer worth going); others (like me) chose a different route, while still others just melted away.
Here's what popped into my mind though: this is going to be my fourth flight in a week. At this rate, I'll set a new record for the year early. The next thought that crossed my mind was: and posthumously :\
Well, it's time to close the suitcase, jump into my pants, right sock on right foot, left sock on left – and to hit the road again. I've been sitting here far too long!
One last dispassionate glance out the window.
The road beckons.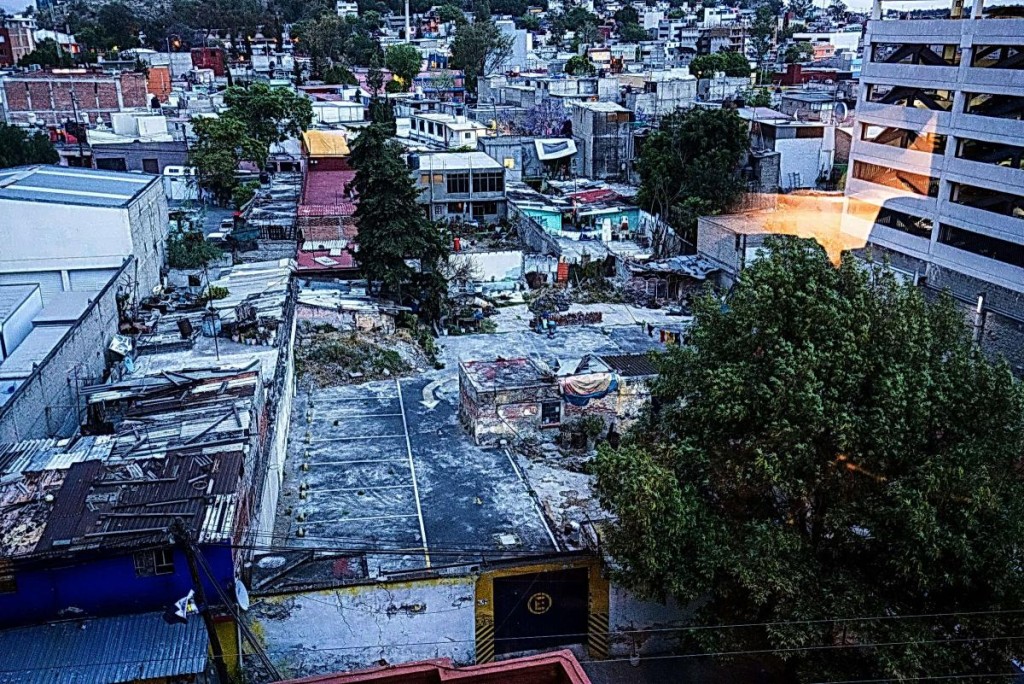 And so, I'm finally off…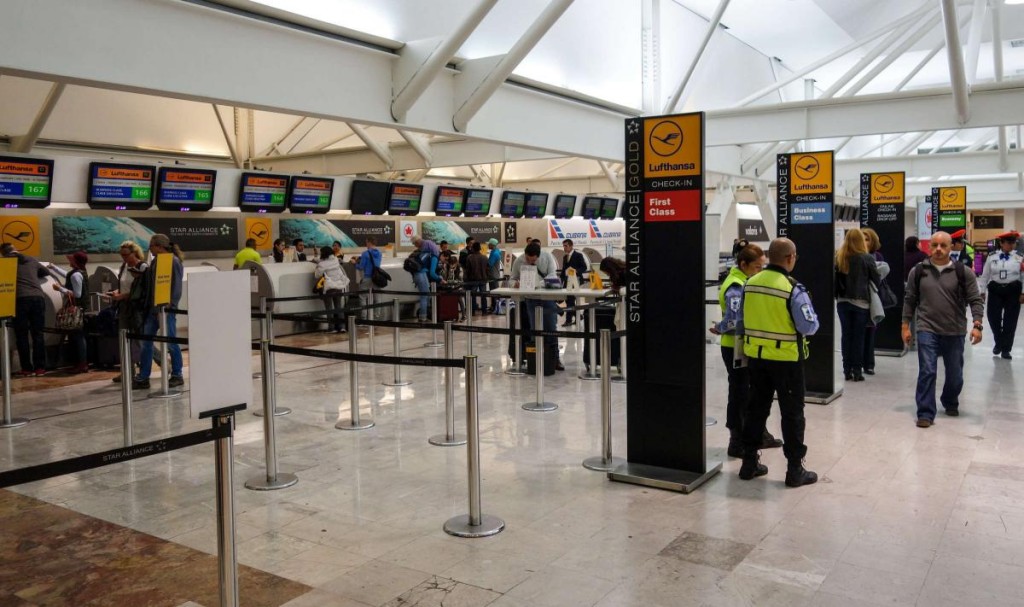 I got to the final destination of the trip just a day ago, but was in 'radio silence' mode for the previous two days – books were left unopened, no work on the laptop. A 10-hour flight from Frankfurt to Shanghai, then three more hours to get to Sanya – by the time I arrived I was like a zombie. For another day after that I tried in vain to open my eyes, in a horizontal position. Looks like I'm succeeding, at last.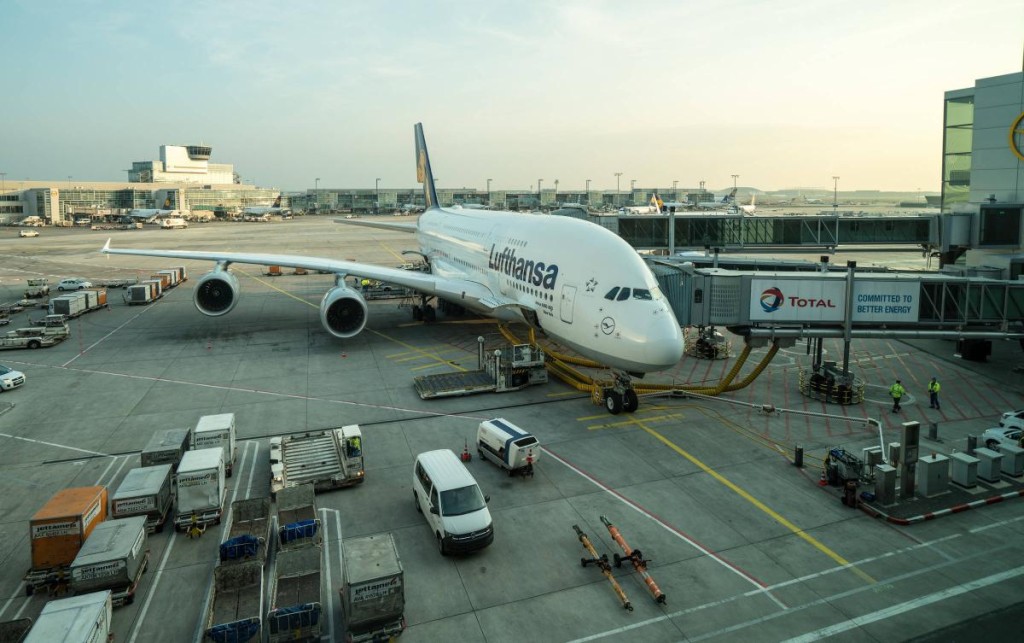 Incidentally, in Shanghai we parked not far from the Aeroméxico plane (tail shown in the picture) – so it also made it to China, just a little ahead of my Lufthansa plane.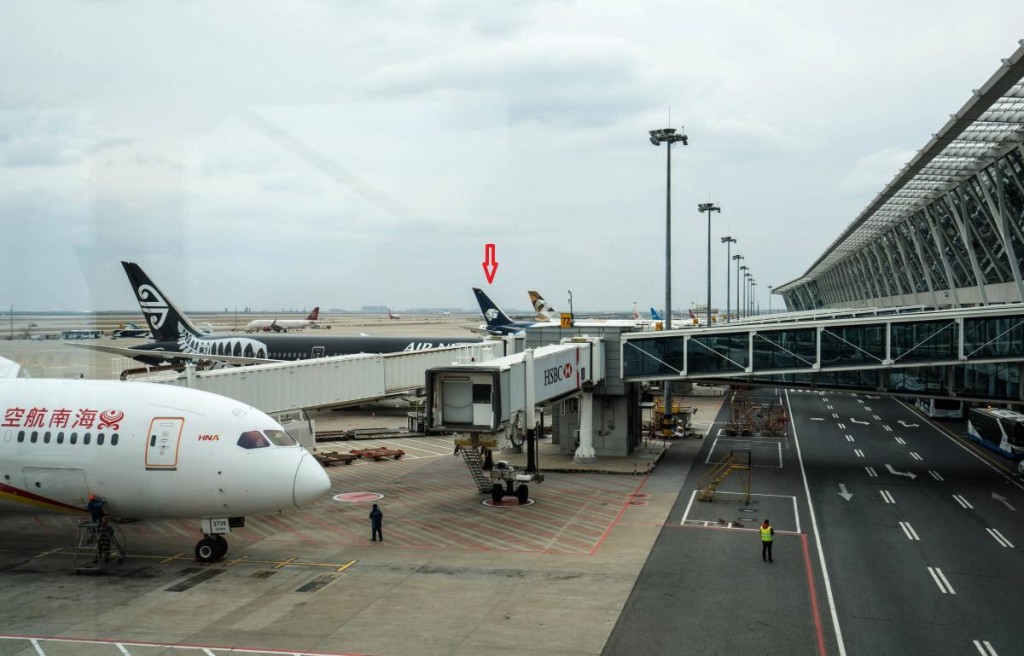 I still think I was right when I decided to fly German: the Mexicans were combining two flights into one and didn't guarantee any seats (even in business class). And the Germans, "bitte, everything will be fine" – and it was fine, just the way I like it, window seat and all.
To recap.
For reasons of necessity, I had to get from Cancun, Mexico, to Sanya, China. That's roughly from 21° Northern latitude 86° Western longitude to 18° Northern 109° Eastern. Making them two points on the globe located roughly opposite each other (relative to the North Pole, not antipodally).
There are three ways to make this kind of journey: via Mexico, via Europe or via the United States.
I didn't even consider the third option (i.e. the States): changing planes there is such a hassle that I'd rather spend 6 or 8 hours more on a plane and in airports than two/three or more hours in a 'comfortable' American queue. Thanks, but no thanks, tried that before.
That leaves two options, which are roughly equivalent time-wise (both via Shanghai).
The Mexican option: time in the air 2+3+14 = 19 hours (Cancun-Mexico City-Tijuana-Shanghai, flying one airline, but with two stops).
The German option: 10+10 = 20 hours (via Frankfurt, one transfer – but different airlines, need to collect and re-check the baggage).
The Mexican one is definitely preferable. On top of everything, they fly a Boeing 787 (Dreamliner) on long-distance routes. Plus, I wanted to repeat an old flight that I had before.
Unfortunately, it didn't work out as expected due to dense fog at Shanghai Pudong Airport (many flights, including ours, were canceled), plus the sluggishness of the Mexican airport personnel… As a result, the time it took me to get to my destination was nowhere near what was planned:
19 hours (flight to Shanghai) + 3 hours (flight to Sanya) in the air + 10 hours on the ground (transfers, getting to/from the airport) = 32 hours "door to door".
This is how it worked out:
2+3+3+10+10+3 = 31 hours in the air and who knows how long on the ground, a total of 3 days and 14 hours!!! That's my personal record, I think. The only time it took longer was when I flew to the South Pole :) Back then, it took 7.5 days.
As for Sanya, it's cloudy, not very hot but calm and heartwarming – was definitely worth flying here!