Retro MOW for da partnero, aiii.
Now, for any Moscow drivers who were held up one recent sunny afternoon by an army of retro-mobiles slowly edging along Leningradsky Shosse and Prospect – SORRY! It was us, KL, putting on some old-school Ritz for our highly valued partners from all over Western Europe.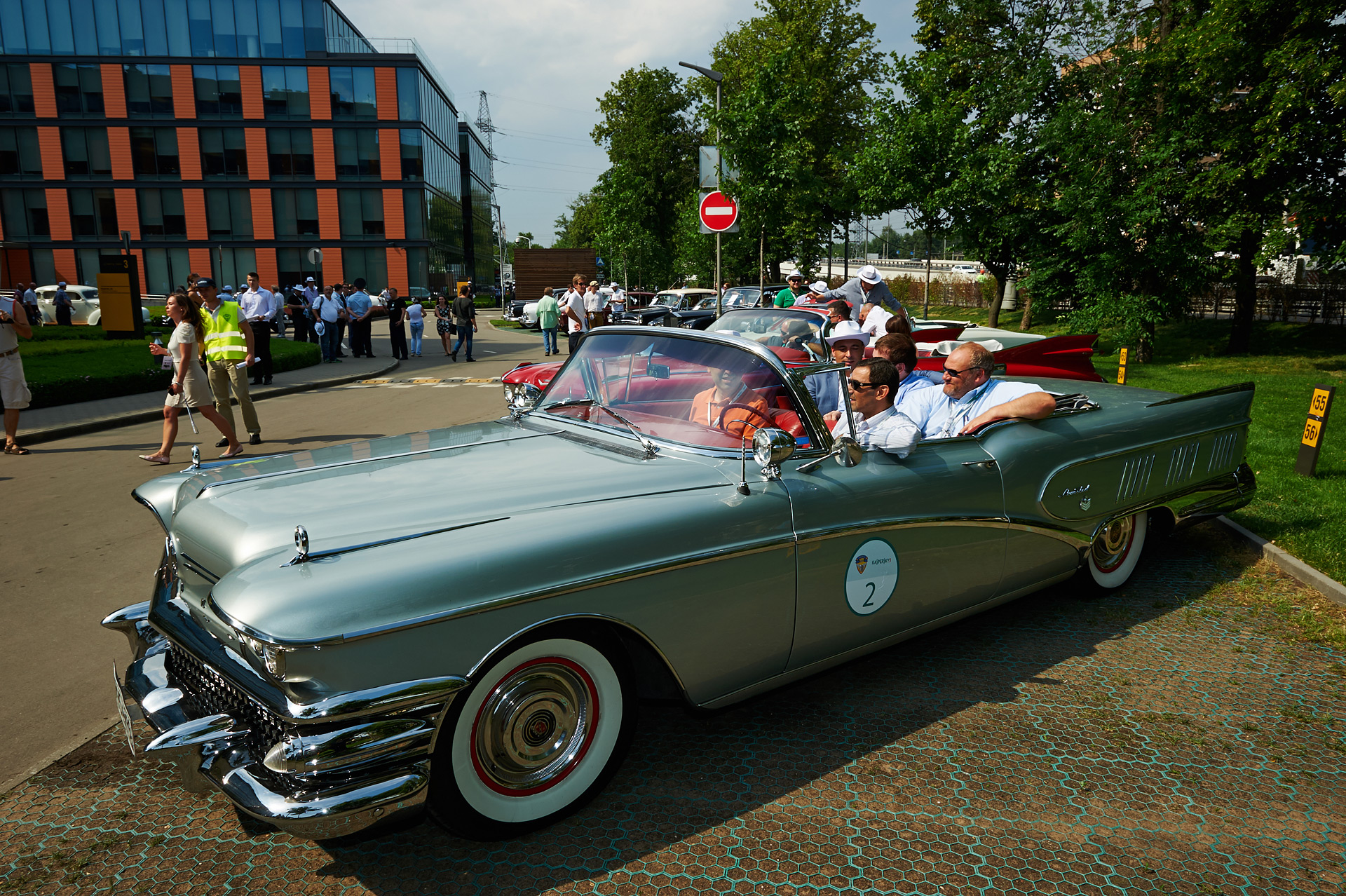 The smiles are contagious…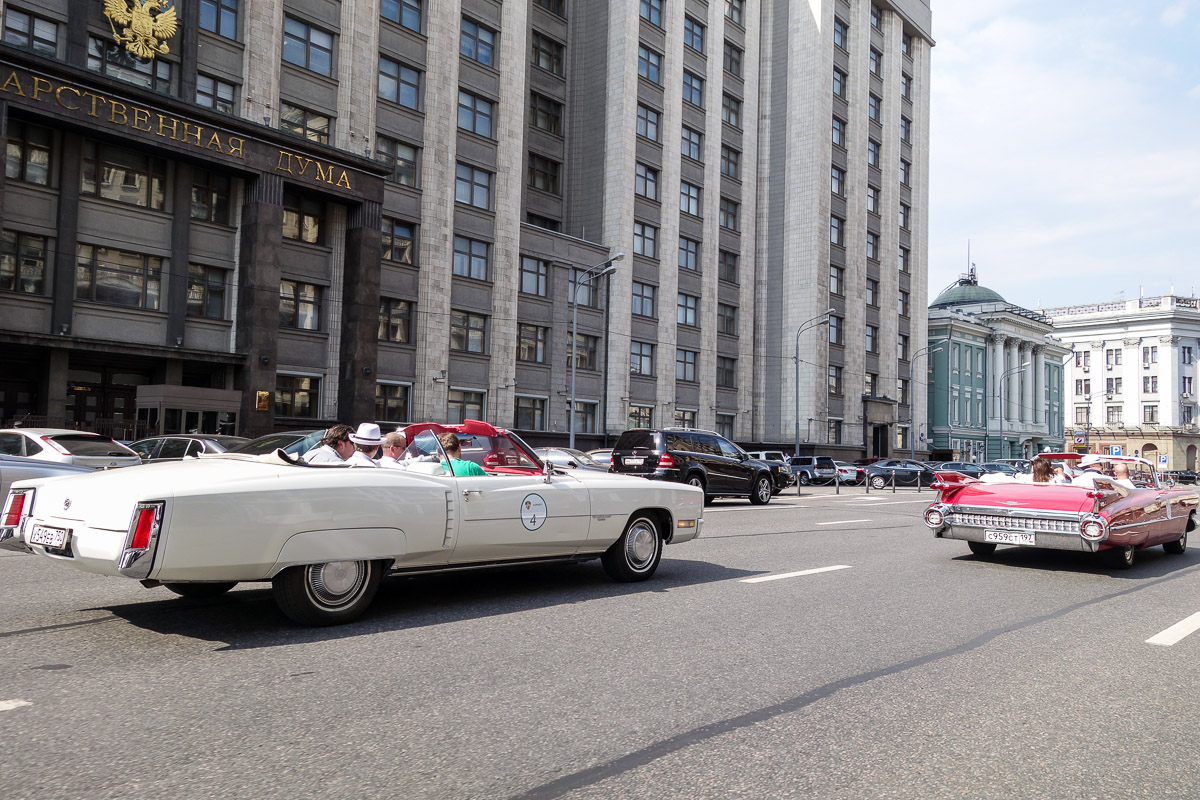 'State Duma' [Parliament]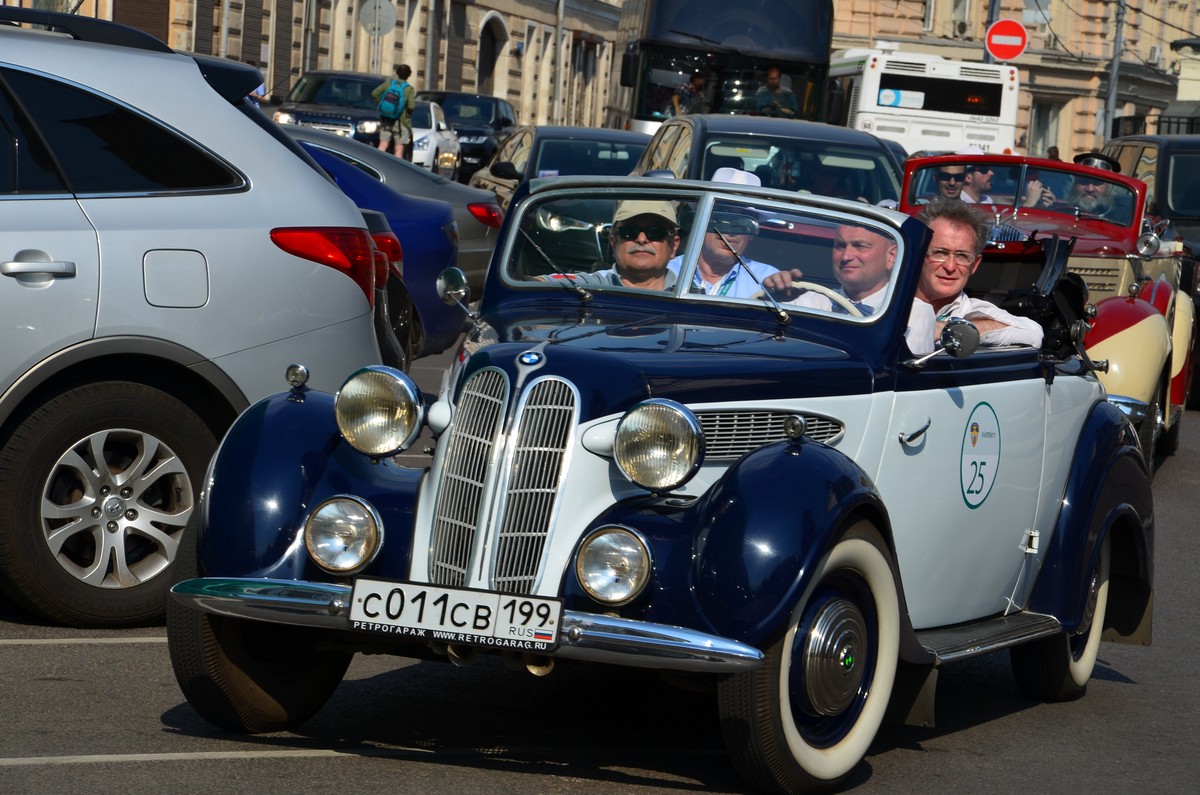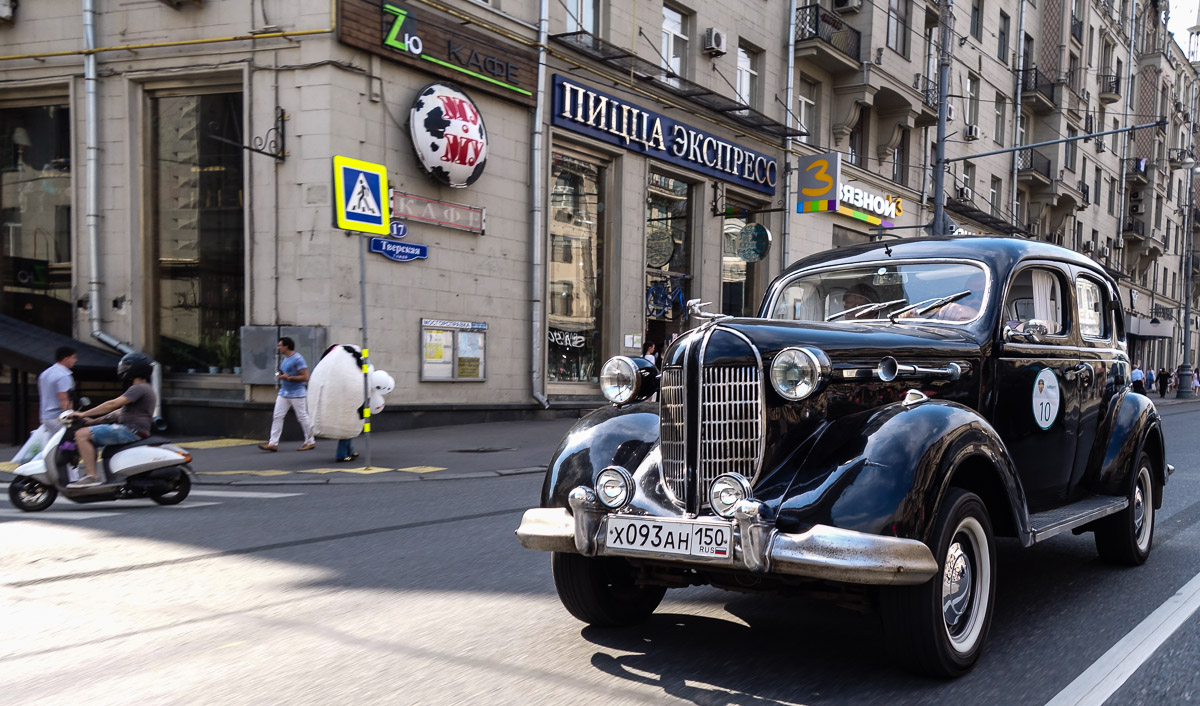 So what was all this about?
Well, this year we decided to have our annual European Partner Conference in Moscow, forgoing a more exotic location we're normally used to. And why not? Moscow can do exotic too; it just takes a bit of careful planning…
So, we had around 100 guests from Portugal to Germany and from Norway to Italy. Not bad when you compare it to the size of our first ever International Partner Conference – also in Moscow – 14 years ago.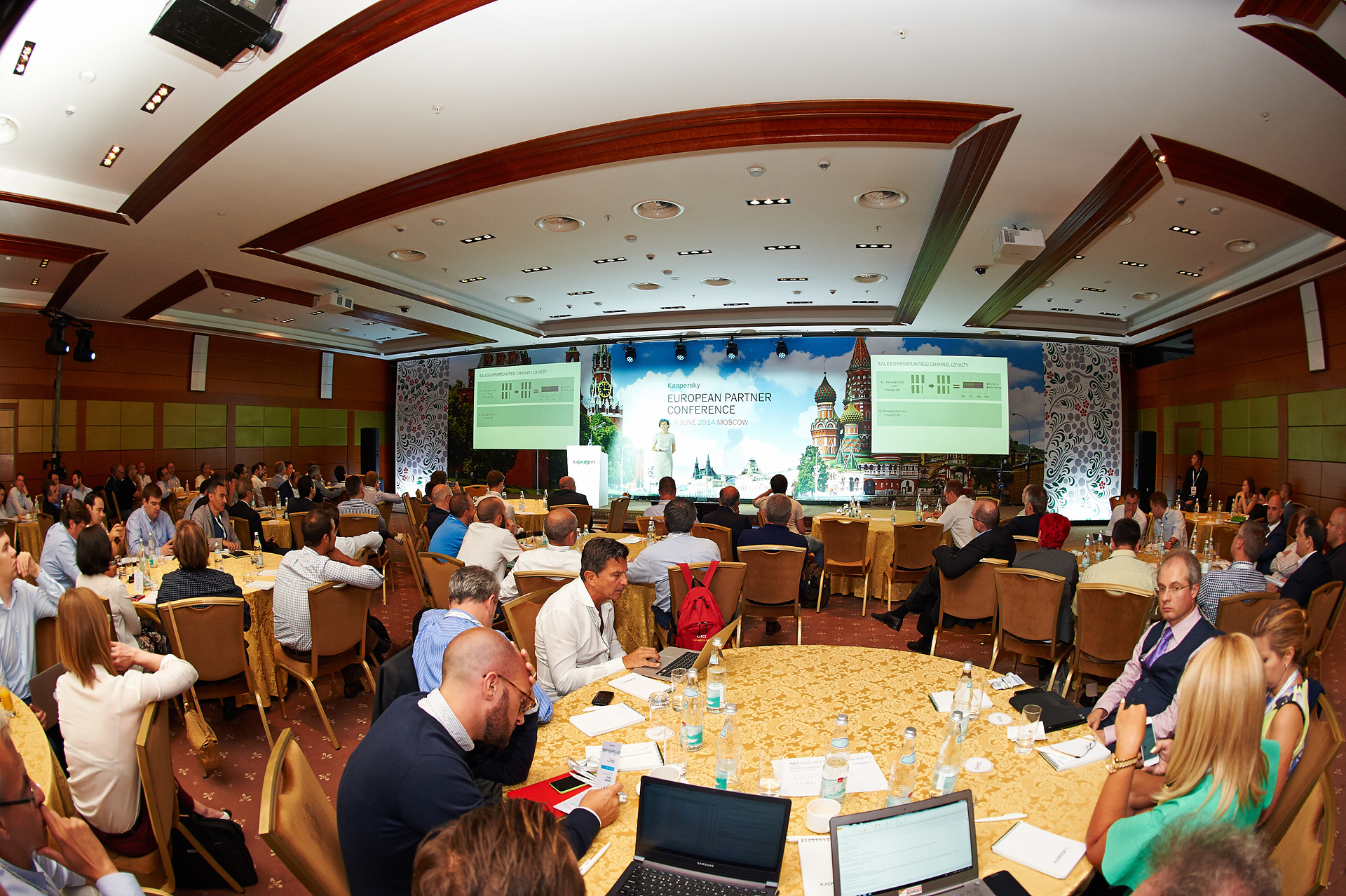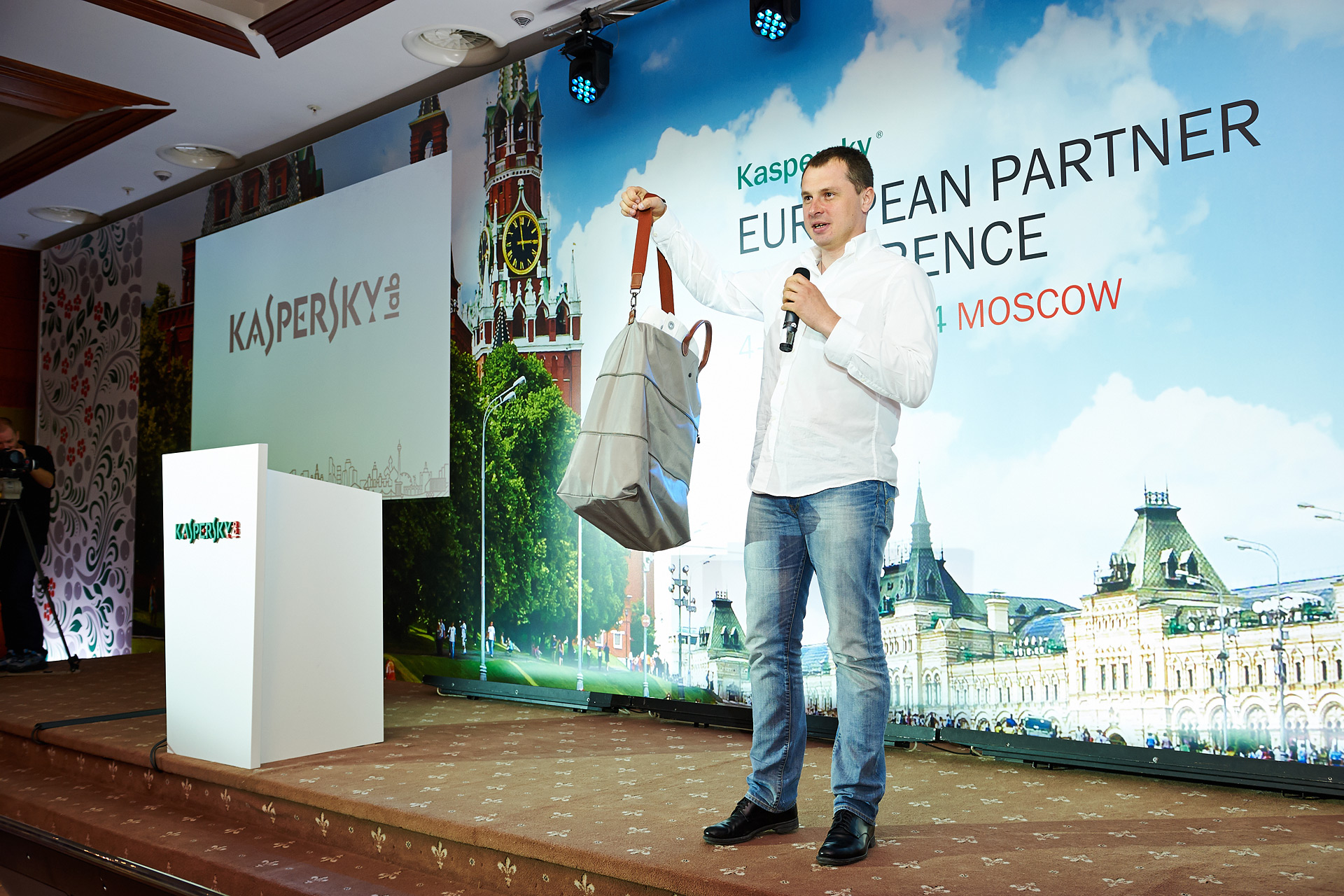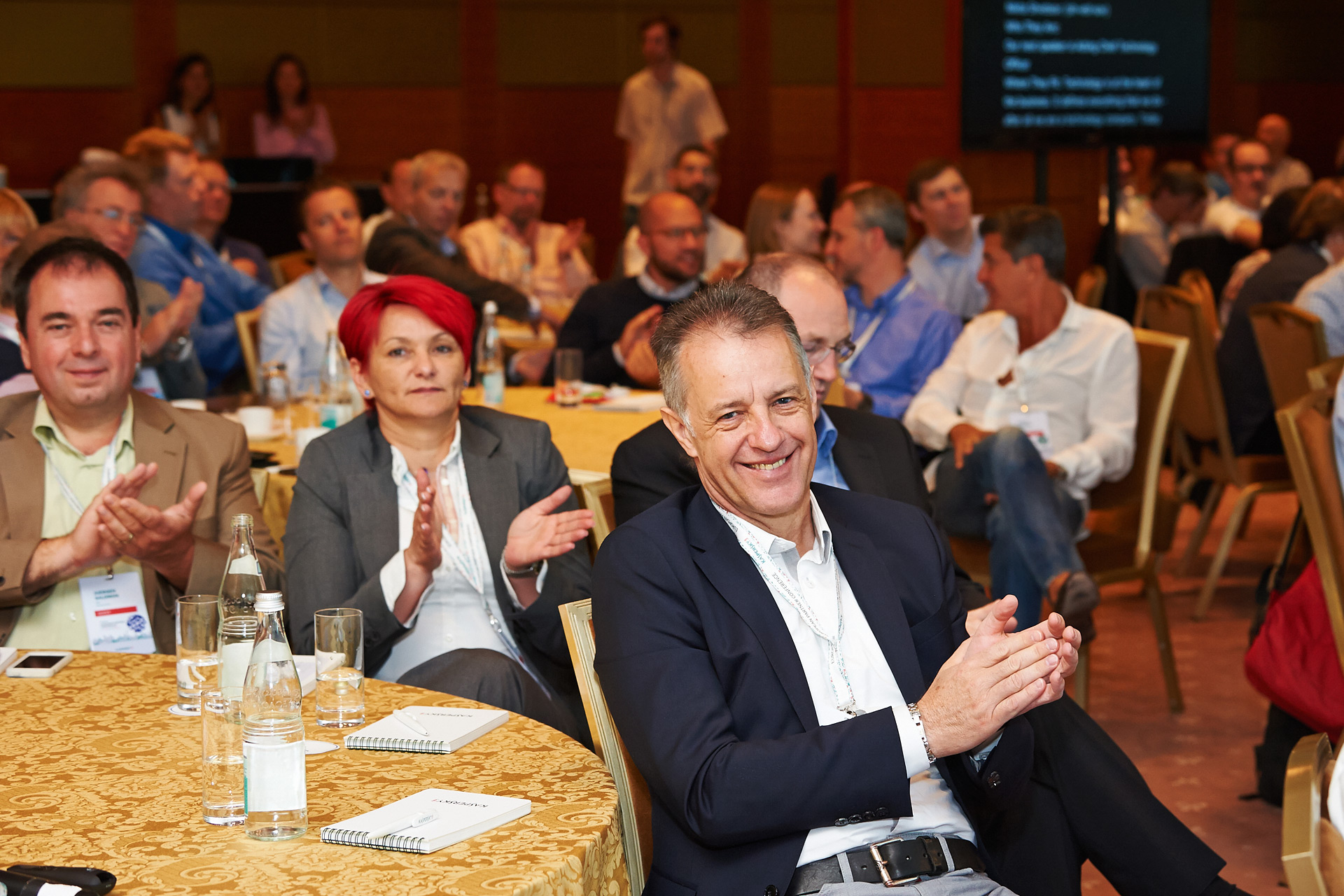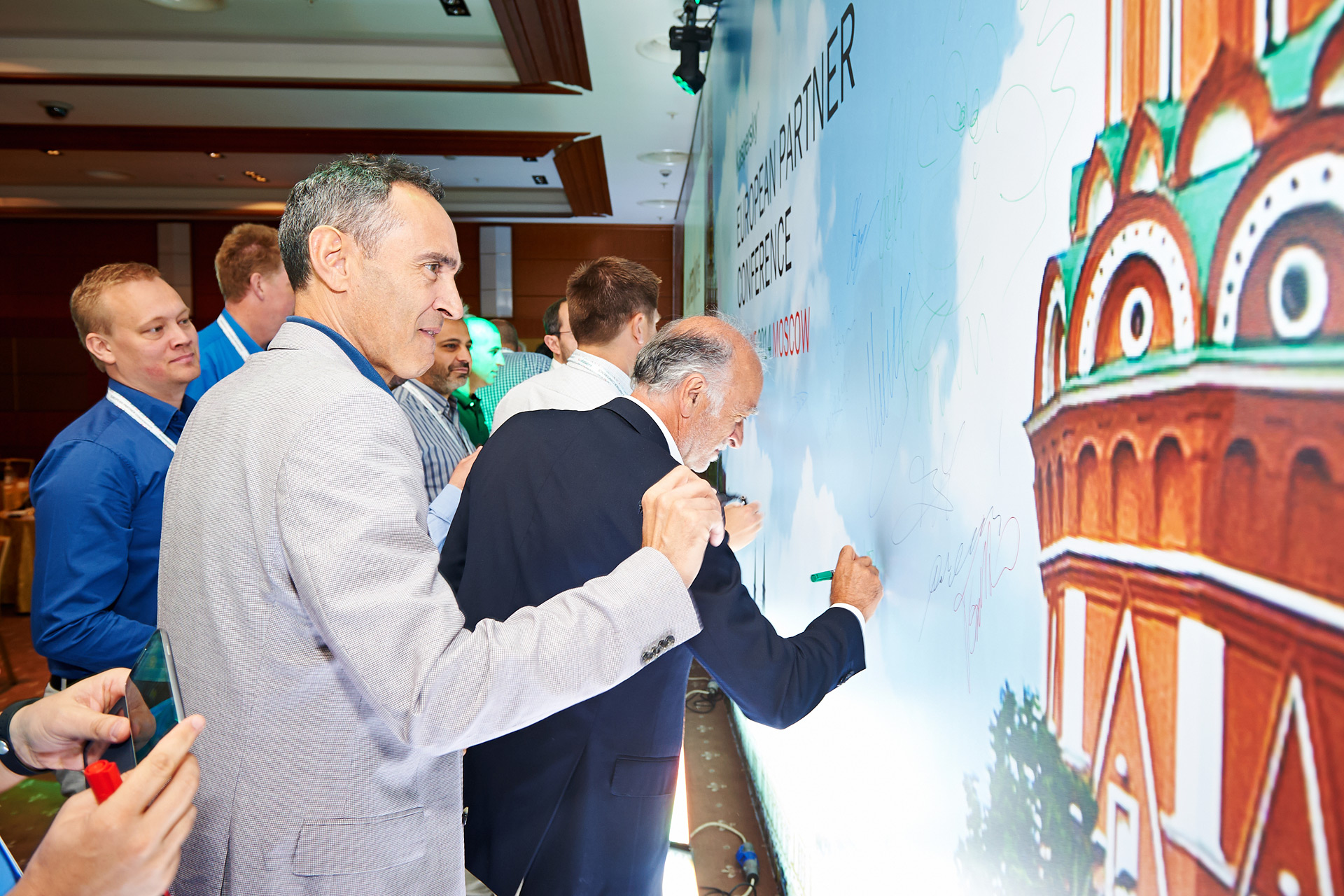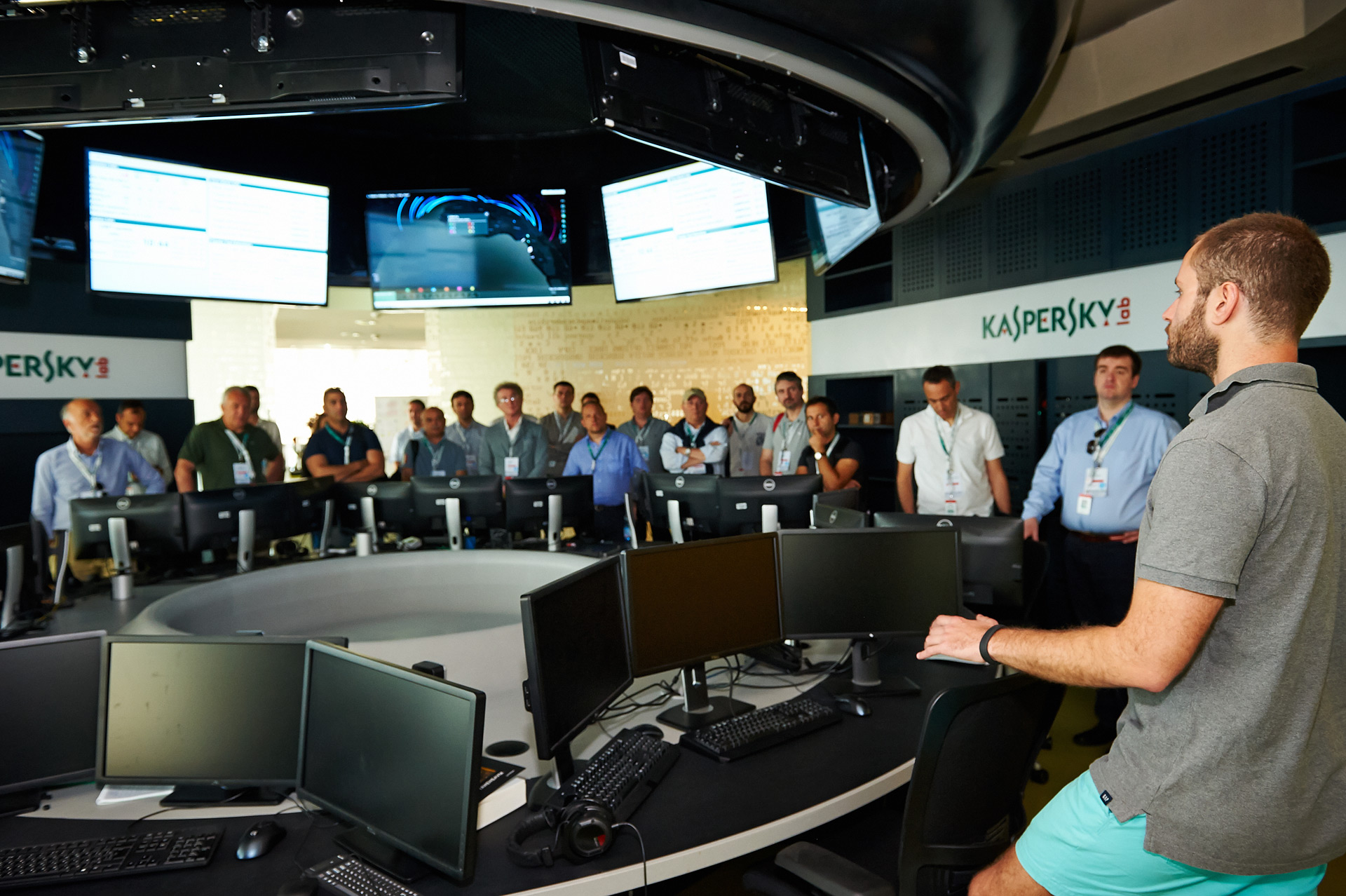 The anti-malware lab, always a favorite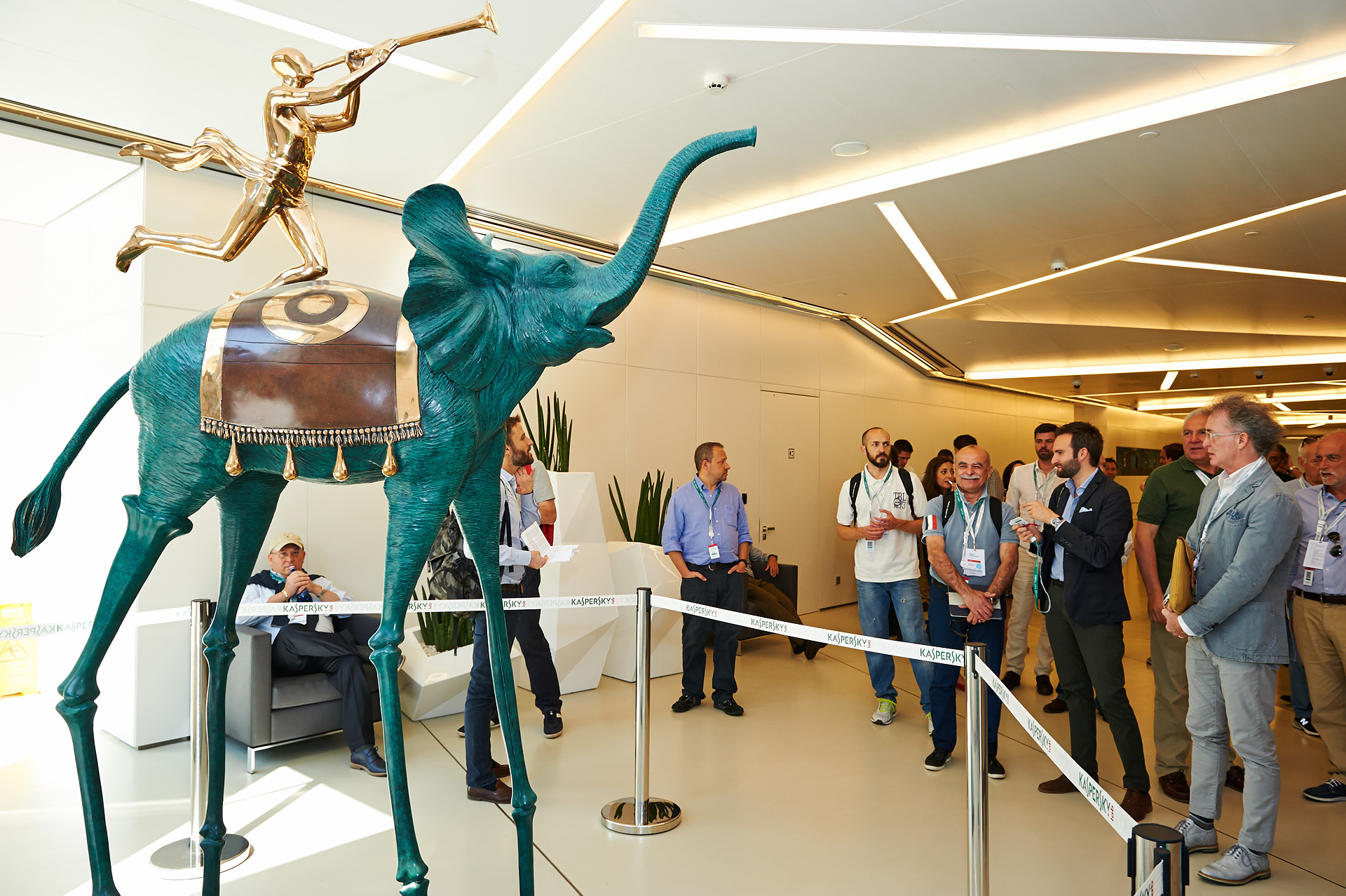 But all work and no play makes Antonio, Peter, Dagmar and Birgitte very dull boys and girls. Work hard, play hard, as I always say…
So after the official yada-yada part we decided to glam things up a bit – with the help of an eclectic fleet of classic cars, some of which will turn a hundred in a few decades. There was a BMW 326 from 1936, a Cadillac Eldorado (1959), a Rolls-Royce Silver Shadow (1967), a Chrysler DeSoto (1936), a Soviet Chaika (1977), and scores of other olde-worlde gasoline guzzlers…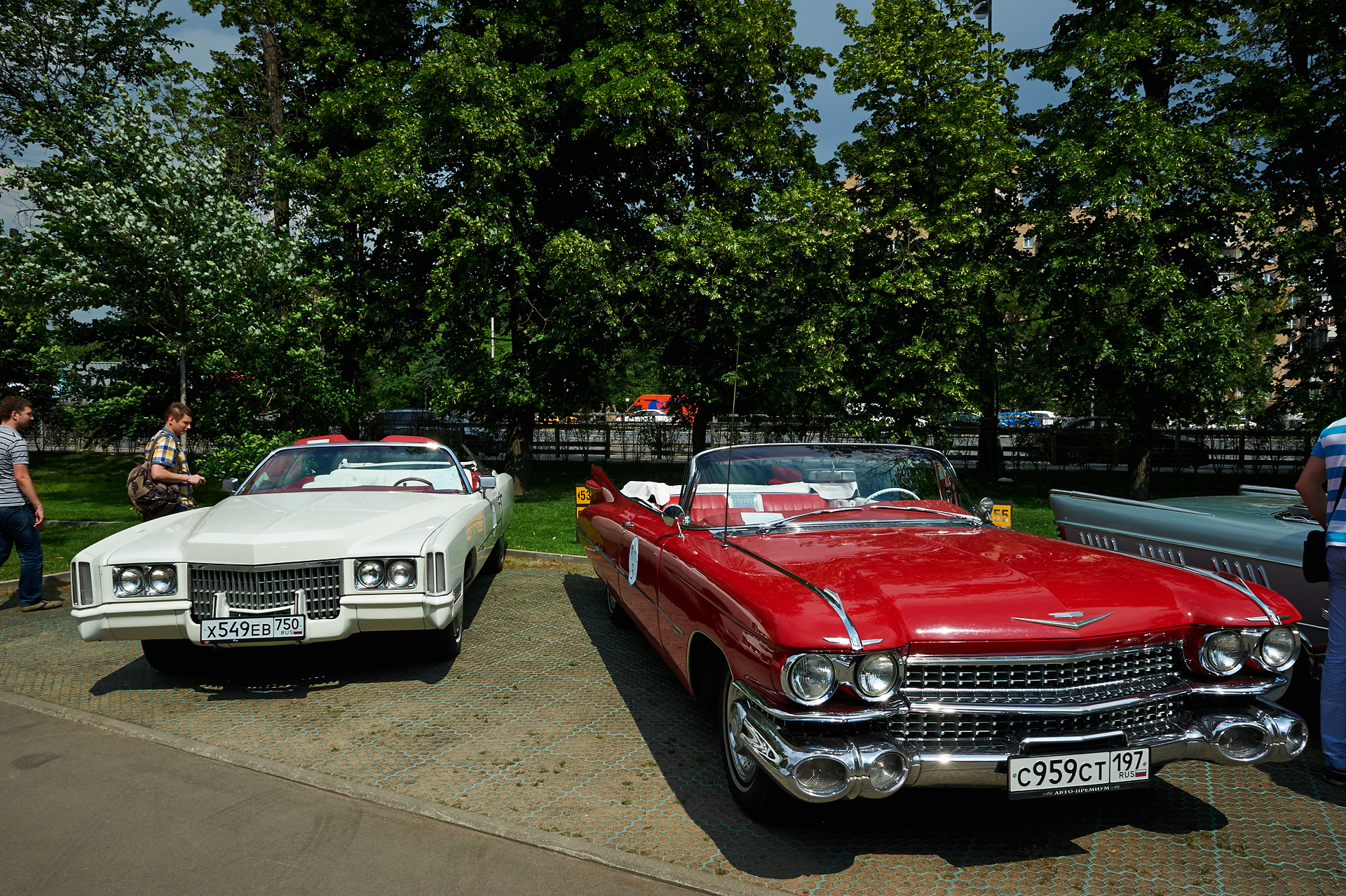 Pimpin'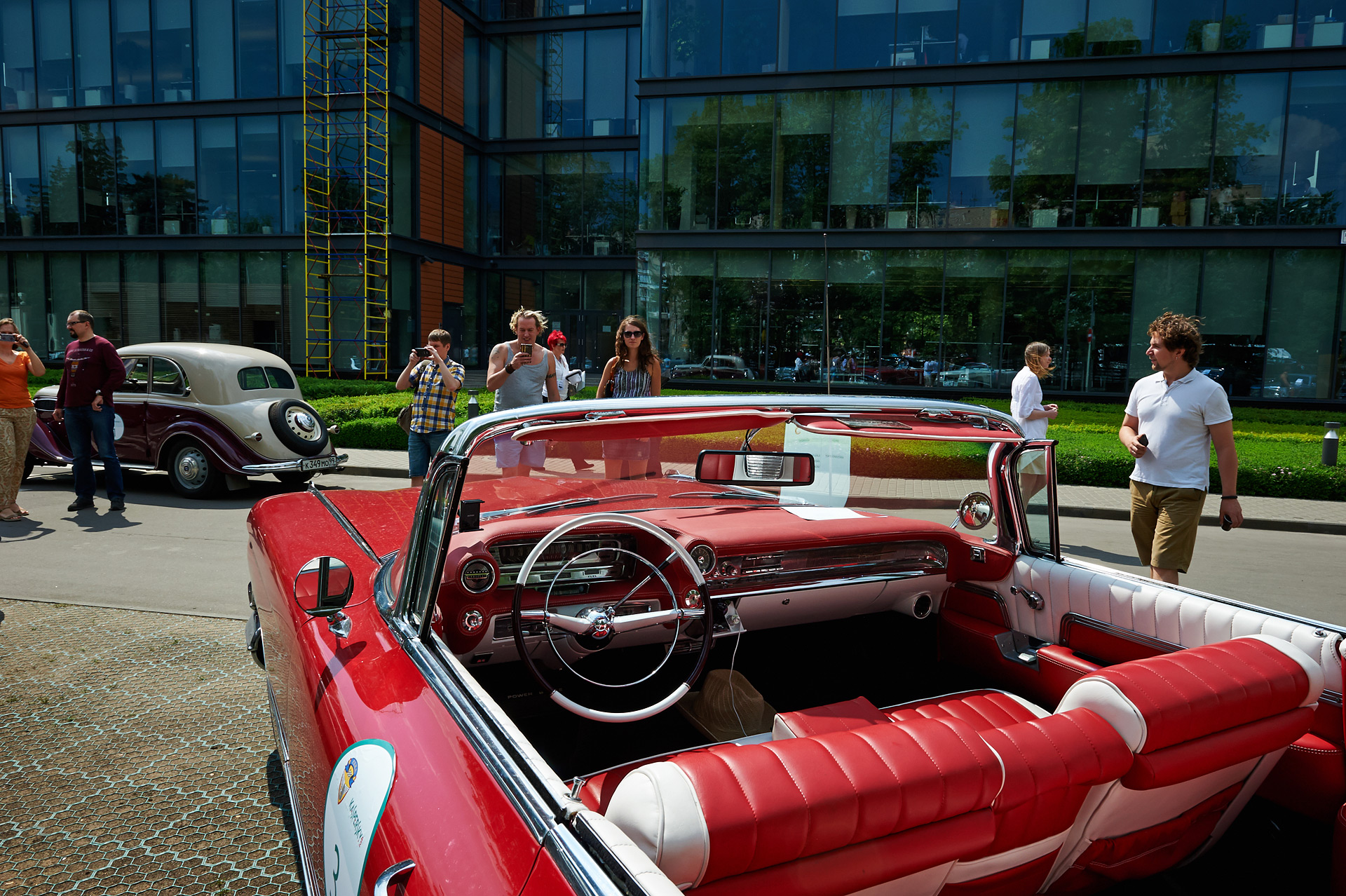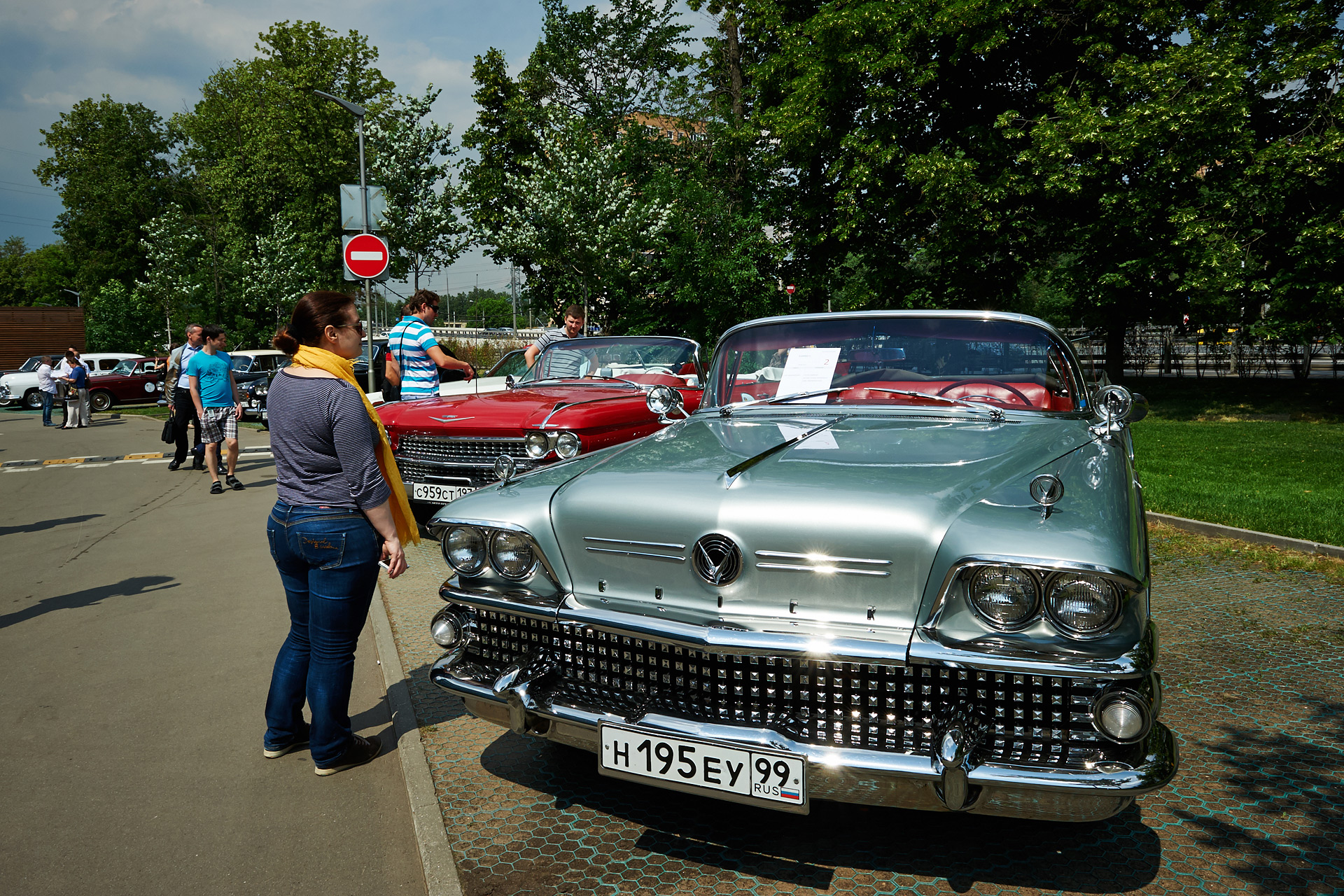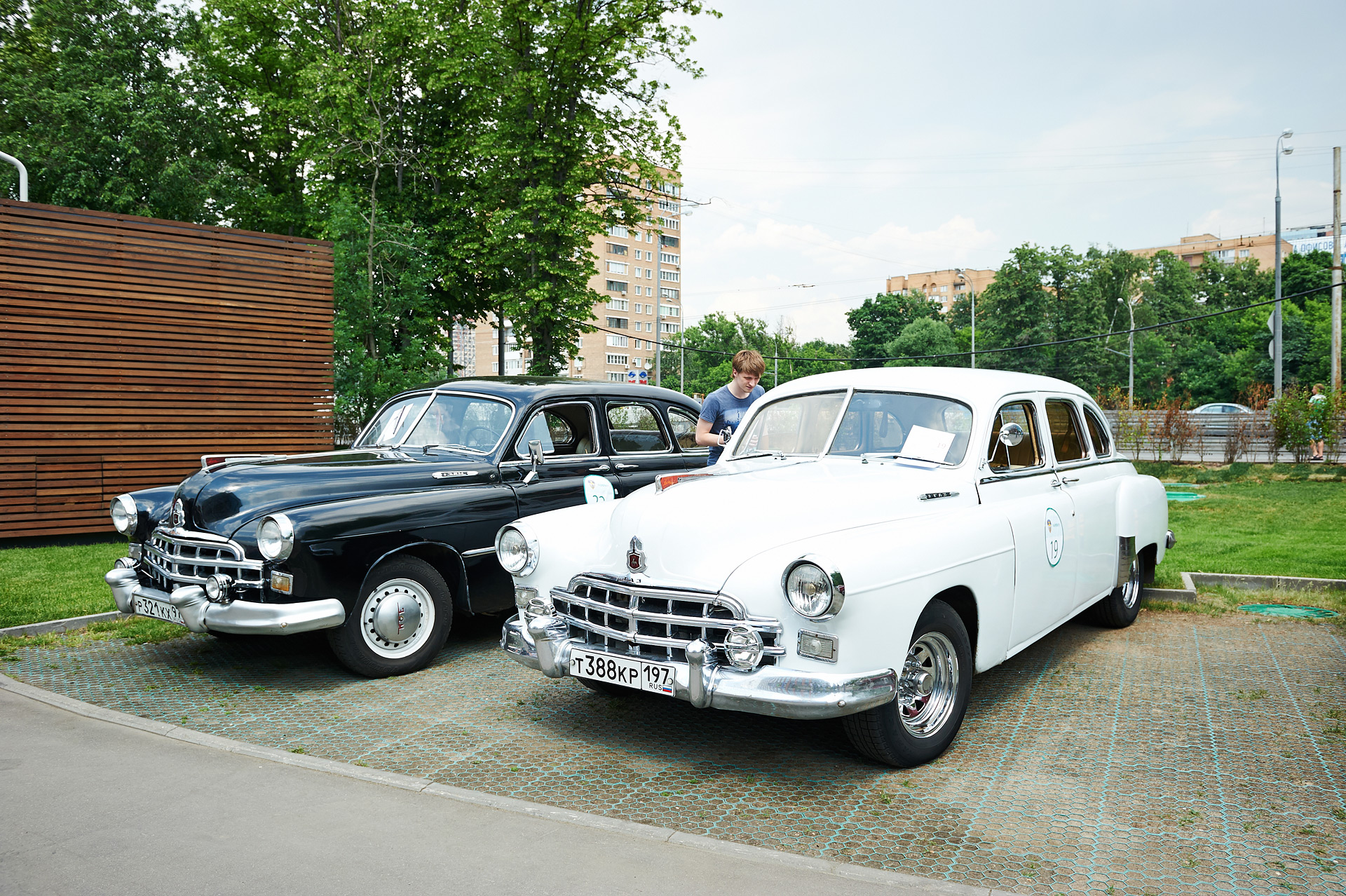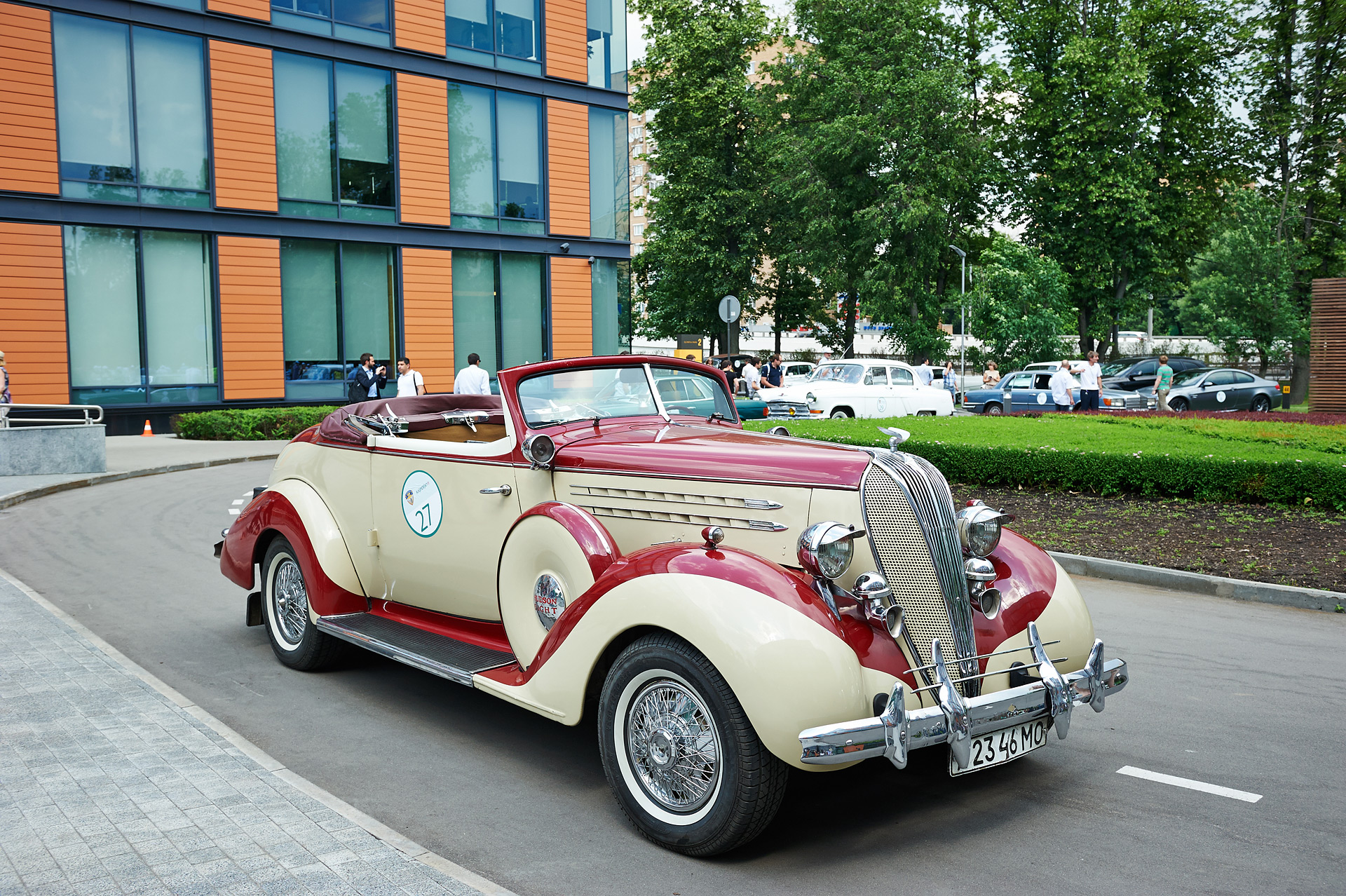 Thing is, this flotilla of fossilized fourwheelers turned up in our office parking lot – naturally bringing work to a complete standstill: everyone emerged to take photos.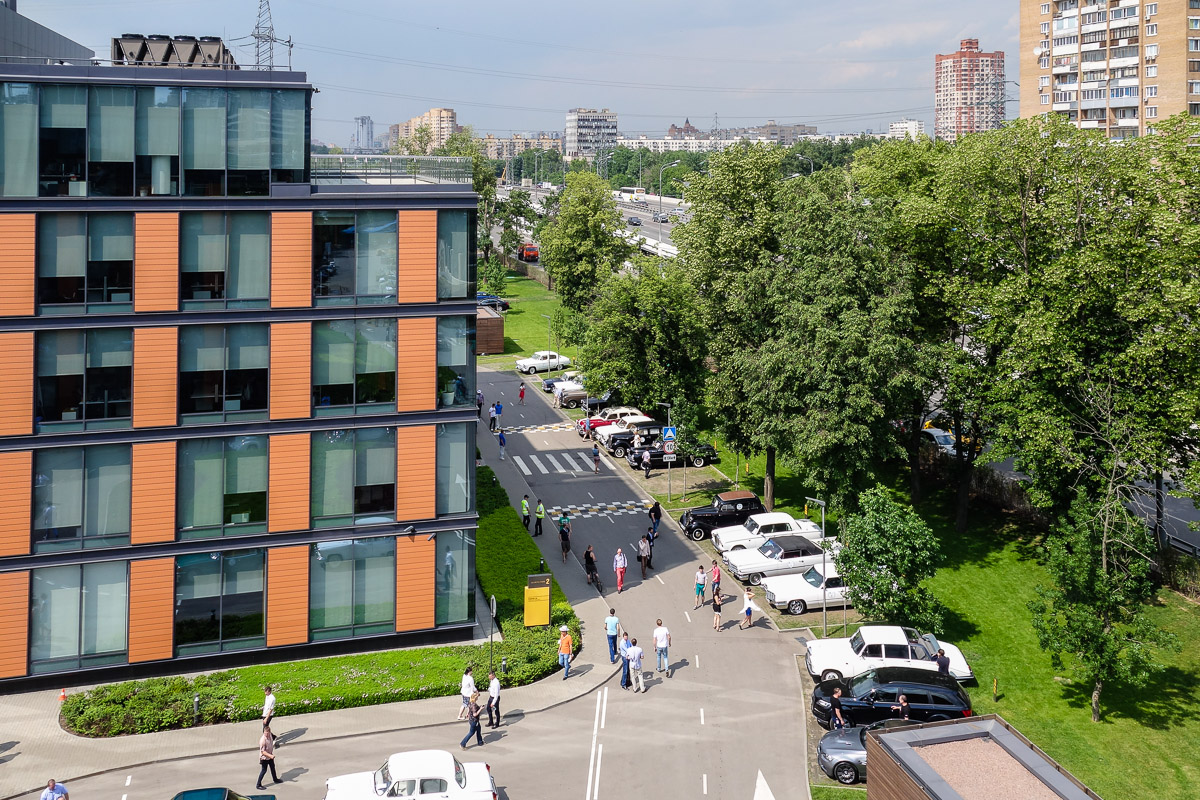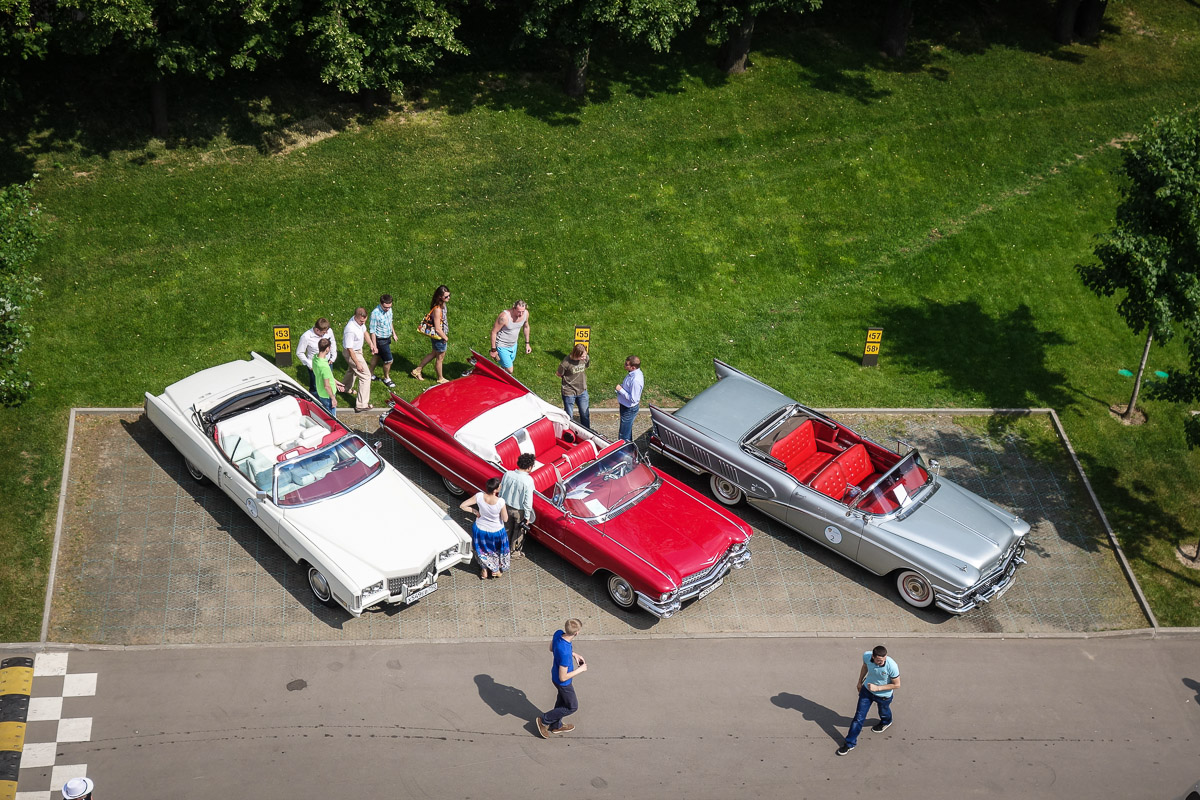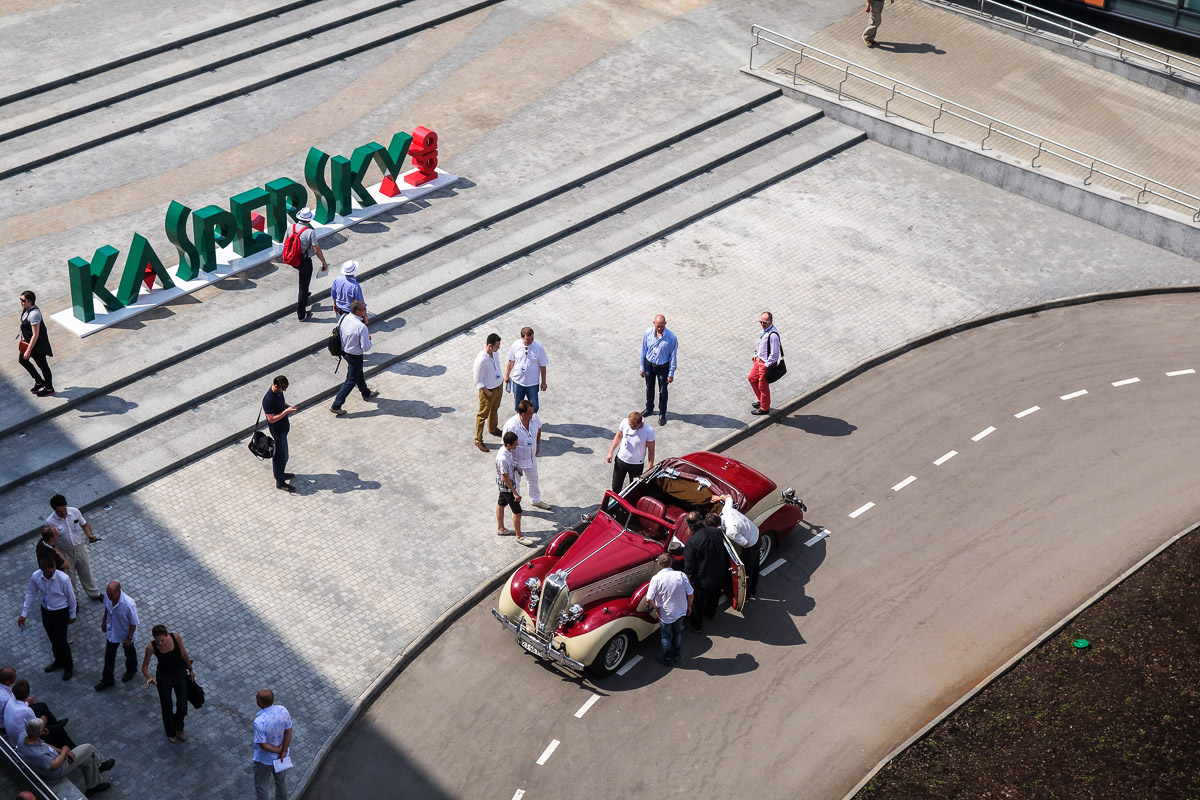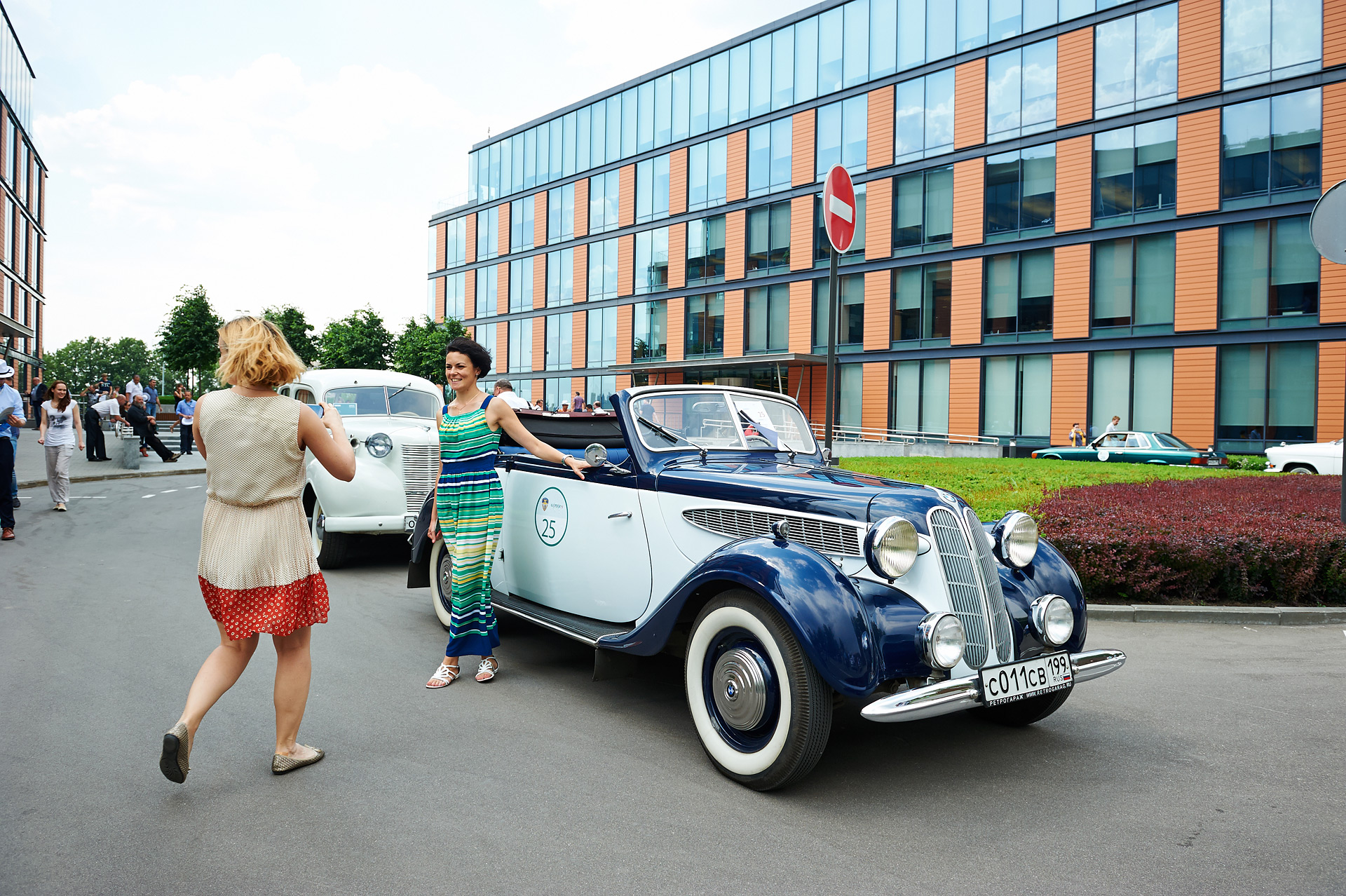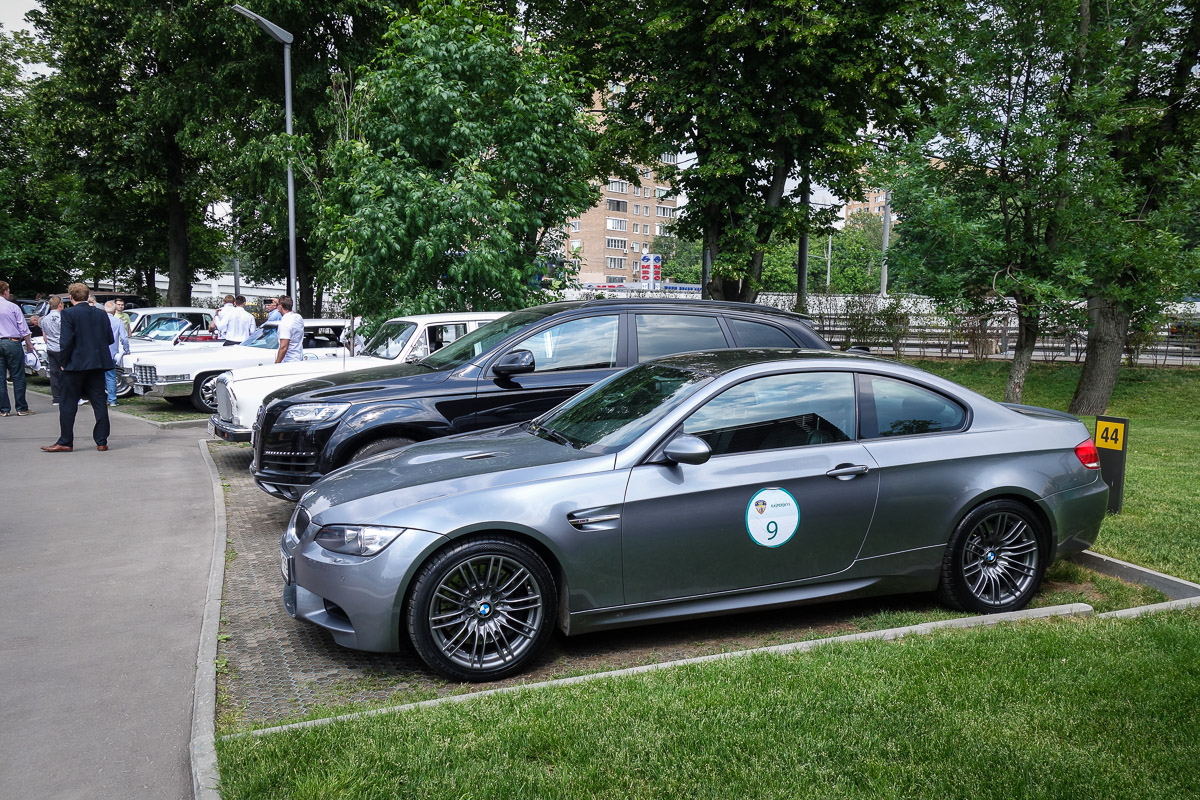 Something modern and seriously zippy was needed too – for the photographer (see below)
We'd organized a bit of retro car orienteering. The necessary permission from the traffic police having been duly procured, all our partners were split into groups and then given clue-guides to get them to the destination via various checkpoints dotted around the city, in the process taking in all the sights and sounds of the capital. And with it being a scorcher of a clear day, and traffic being reasonably light for Moscow, well, it all added up to rather a lot of smiles.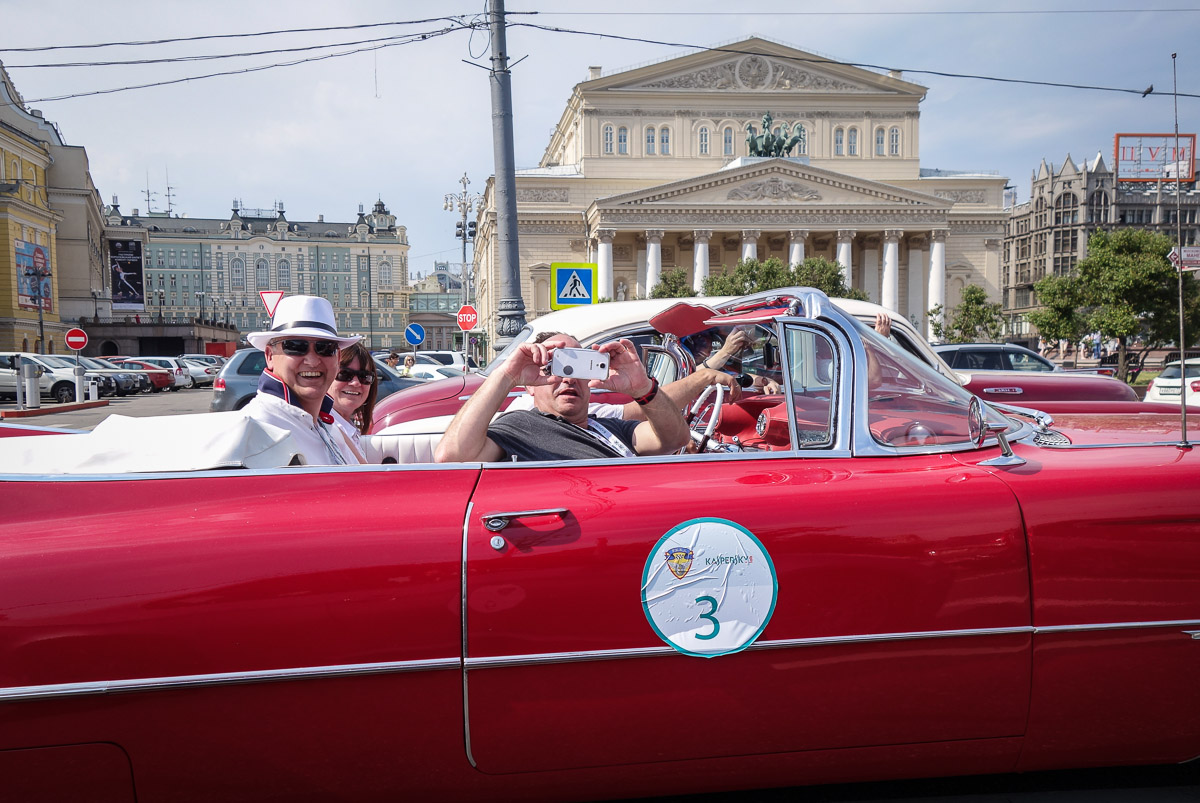 The building with the pillars: the Bolshoi Theater
The smiles in the car: just what we were after )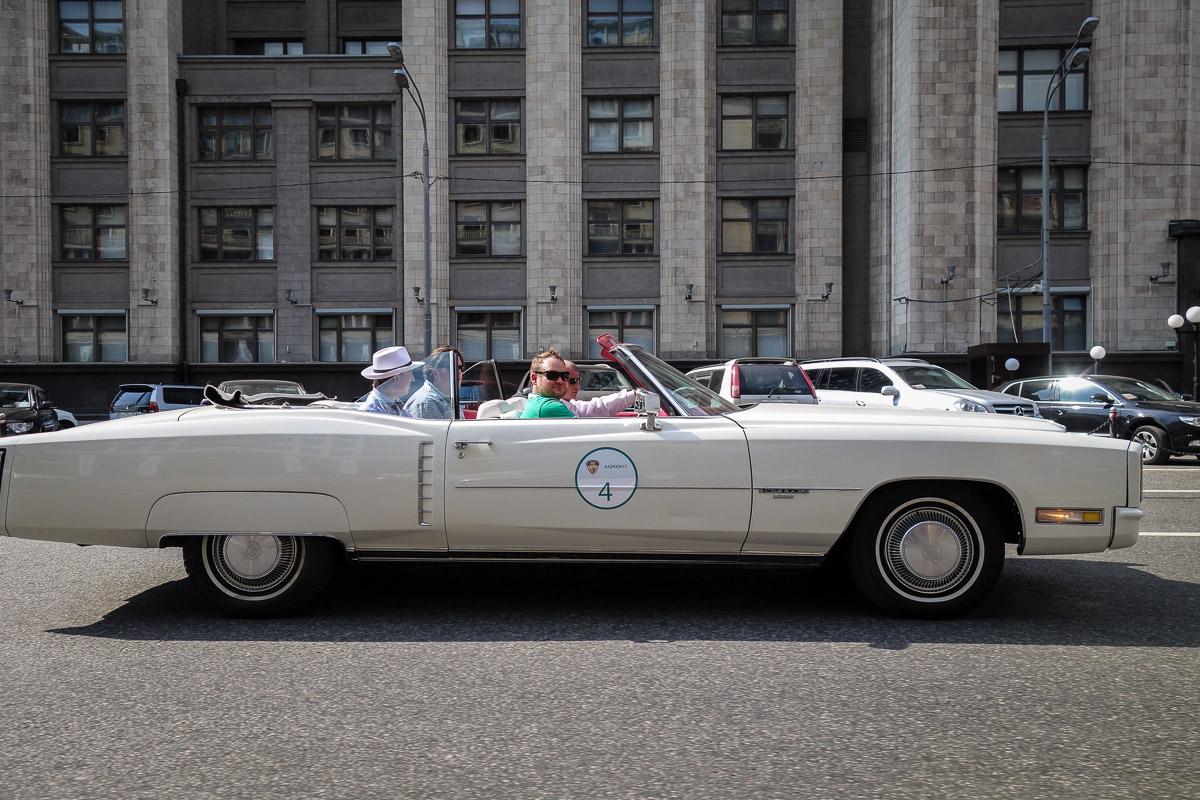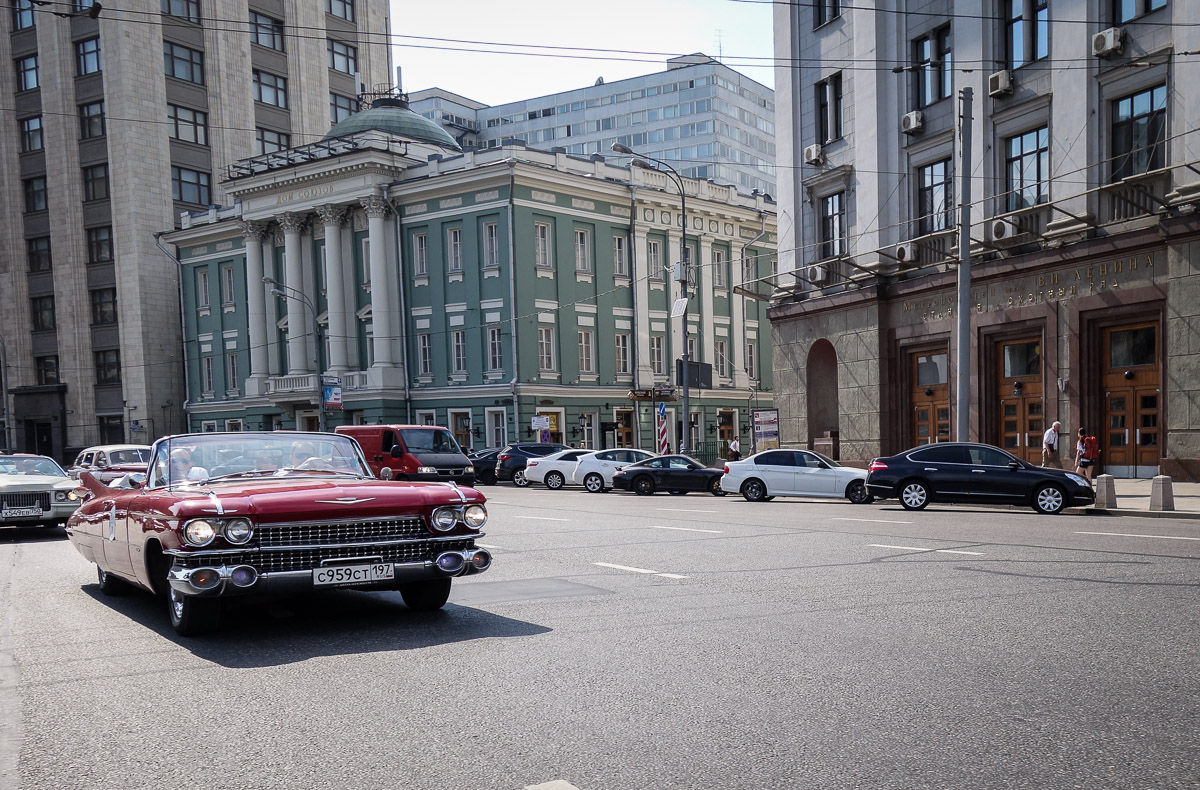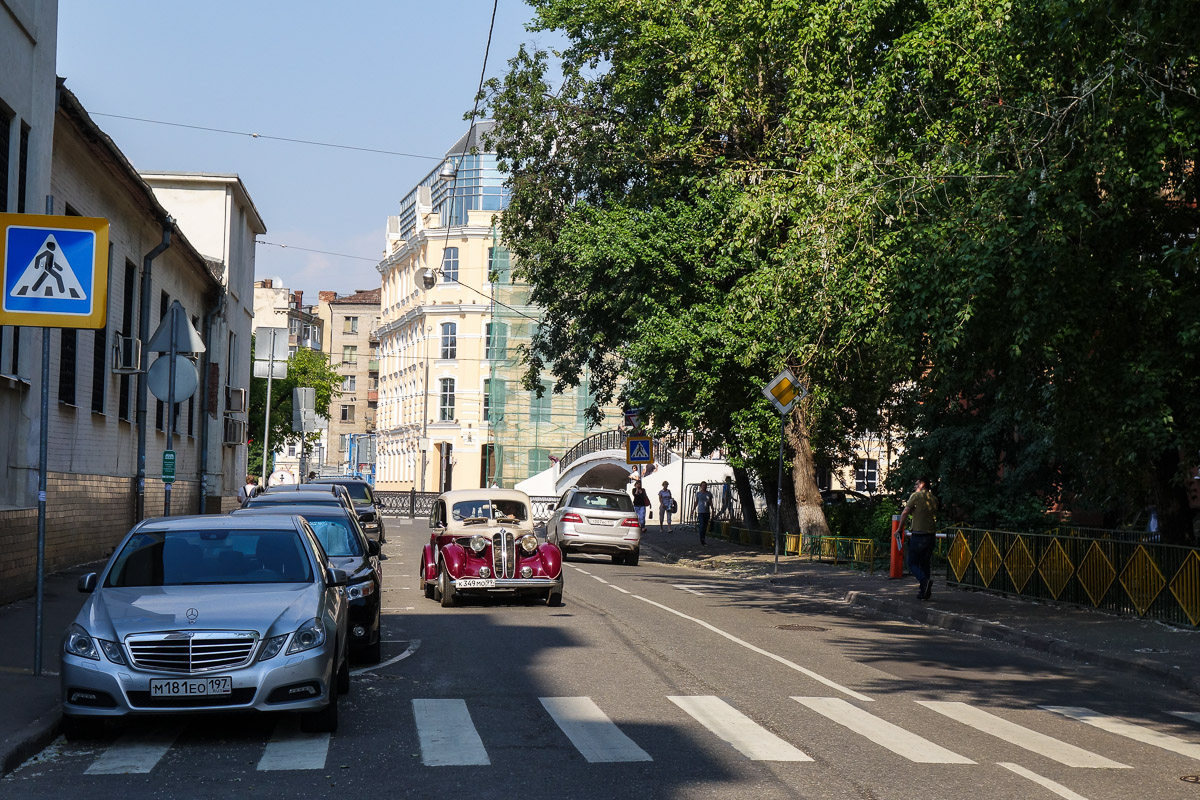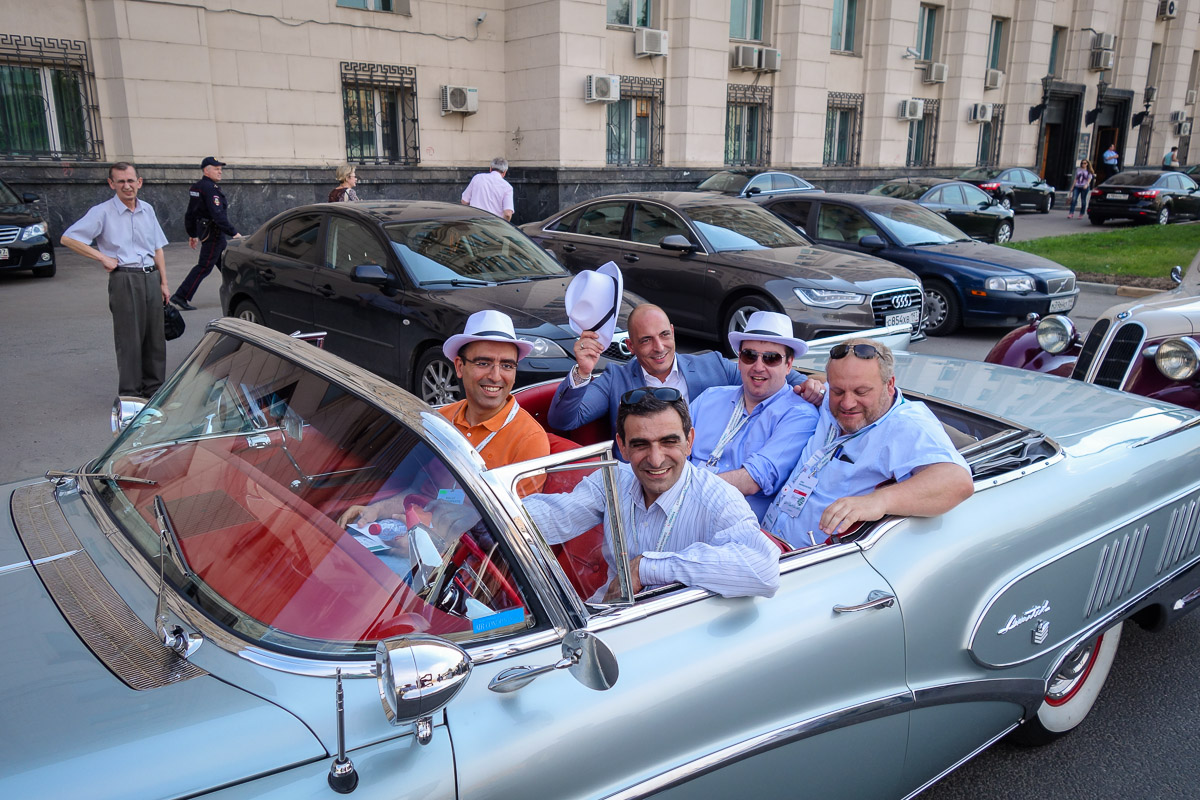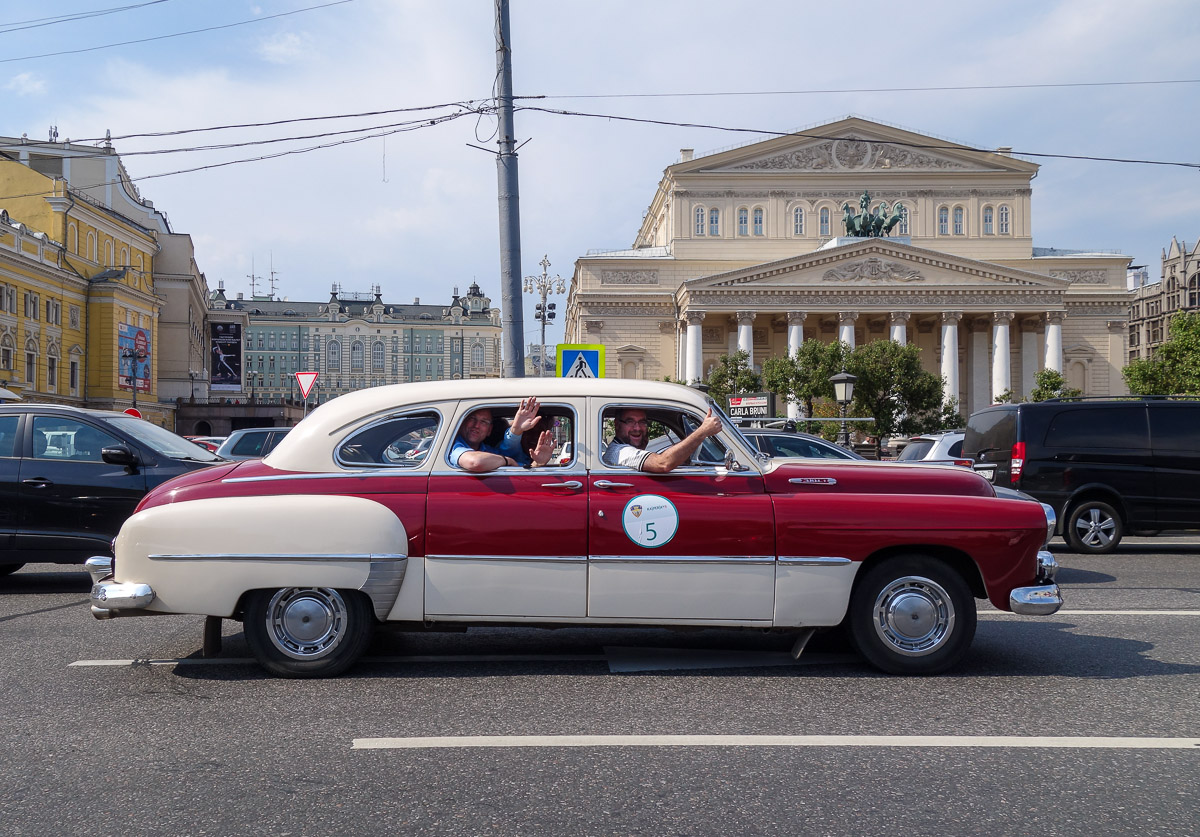 So, car orienteering – easy, right? Not quite!…
This was after all Moscow merriment à la Englishman in New York: Some of our friends from overseas didn't have any experience behind the wheel in Moscow – and only one had done a car orienteering rally before! Then there were points deducted for 'speeding' and other infringements… in all, no cakewalk for most.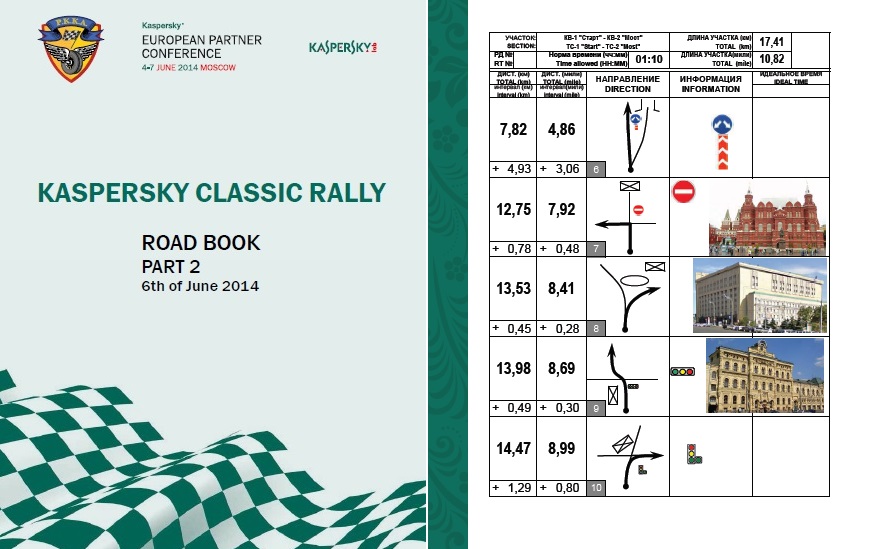 The rally started right at our office, with cars leaving the grid at one-minute intervals. The rally itself took about three hours, clocking up about 50 kilometers – averaging around 16 km/h!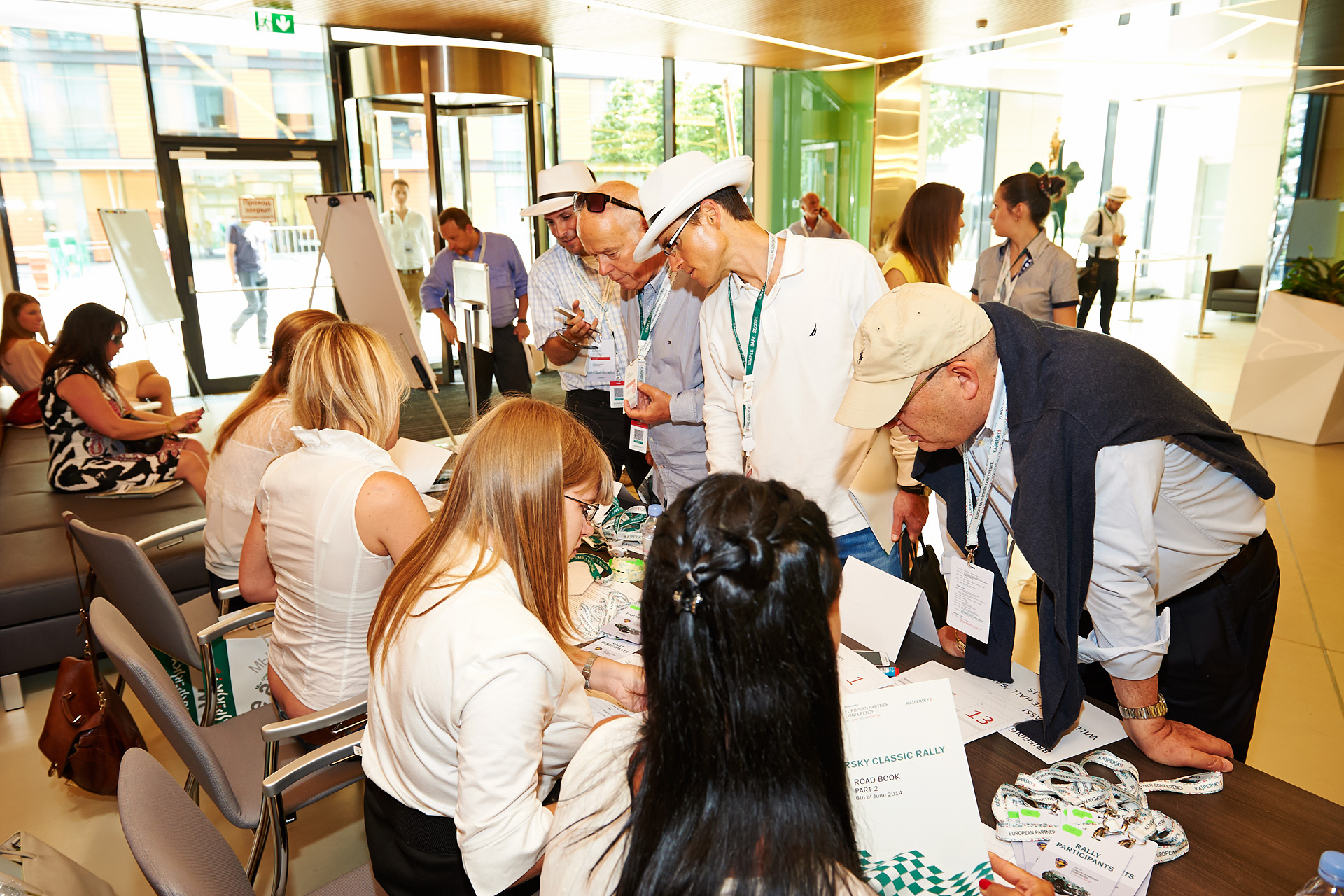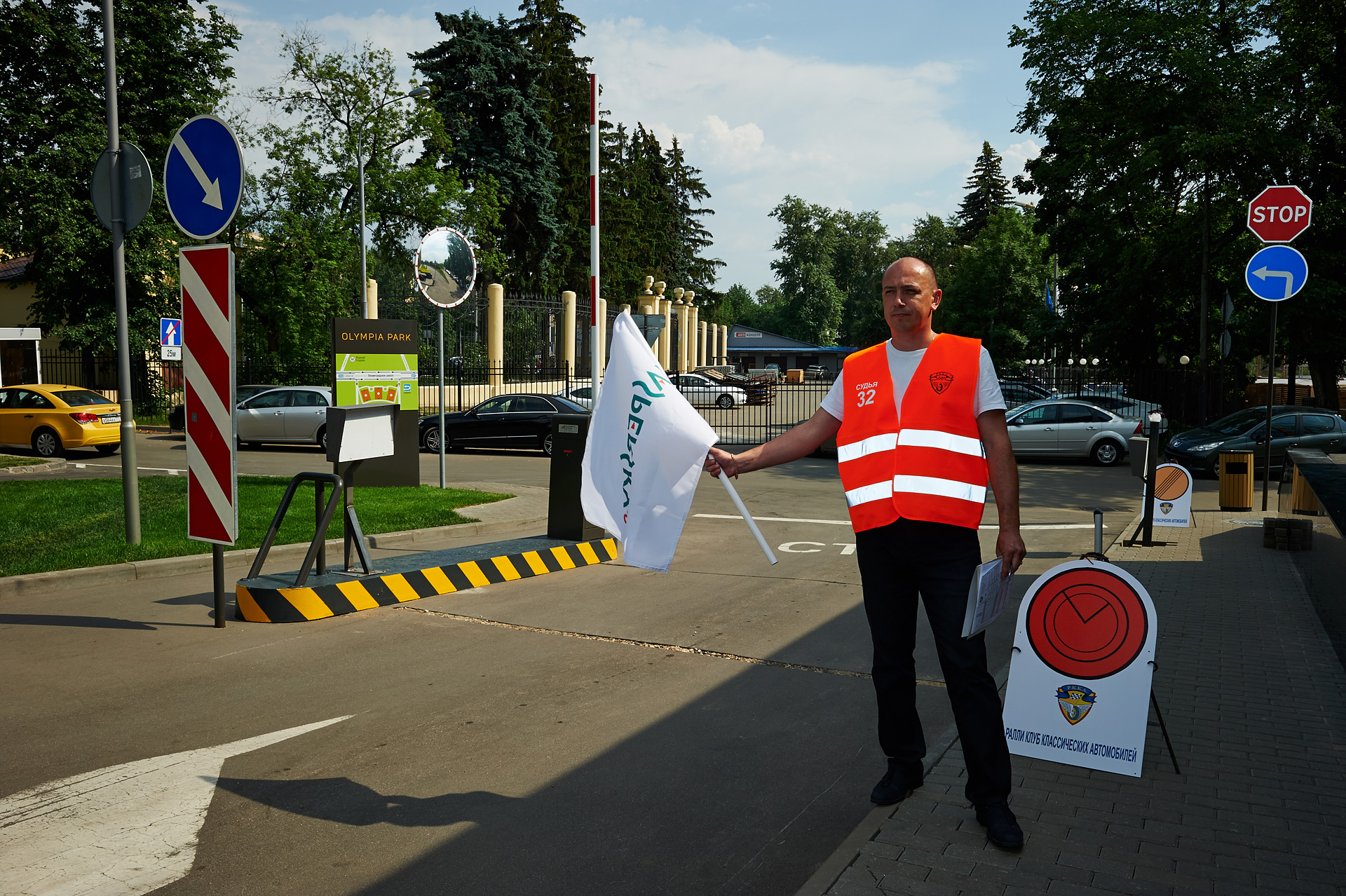 The impromptu starting grid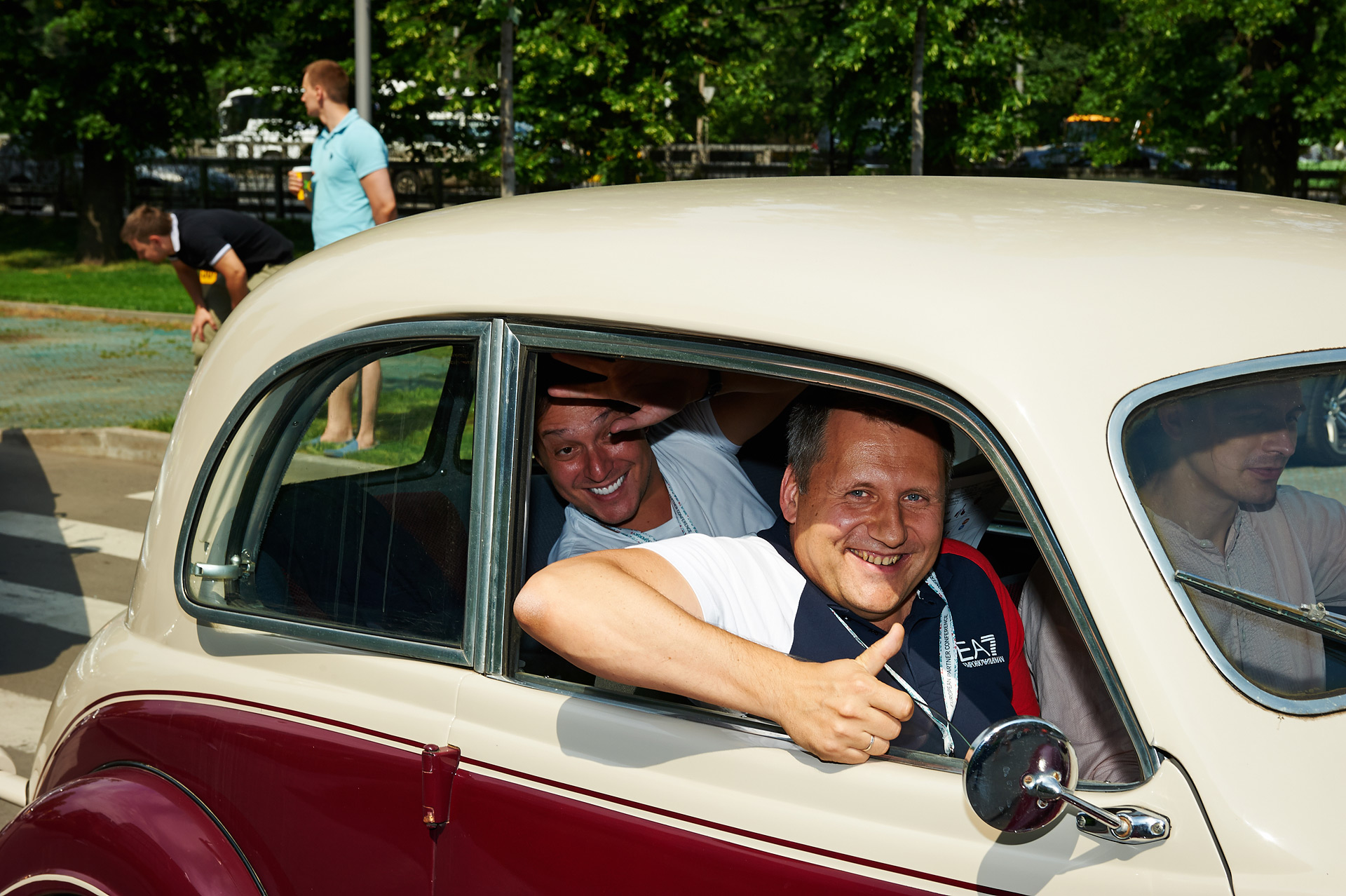 More smiles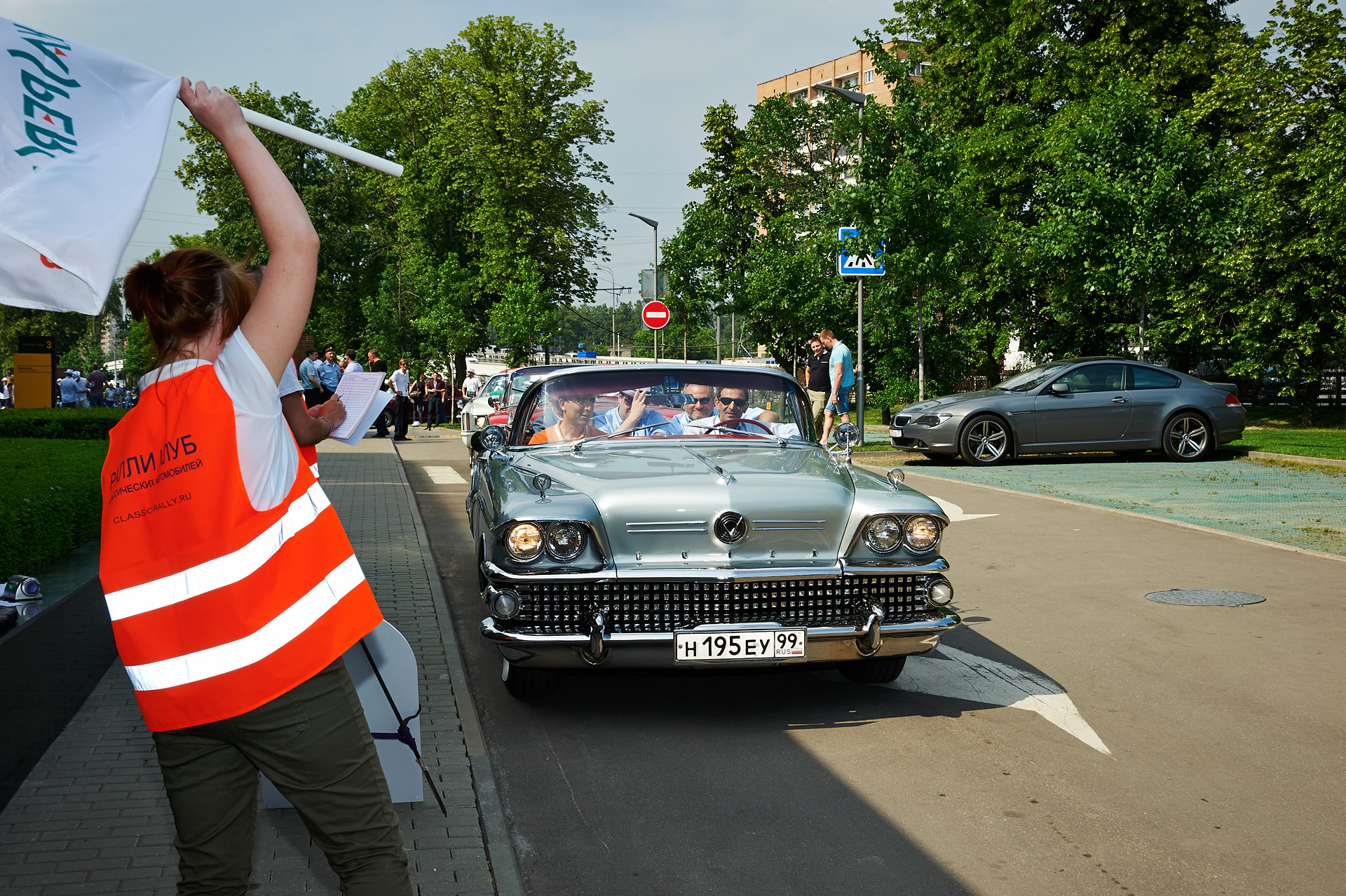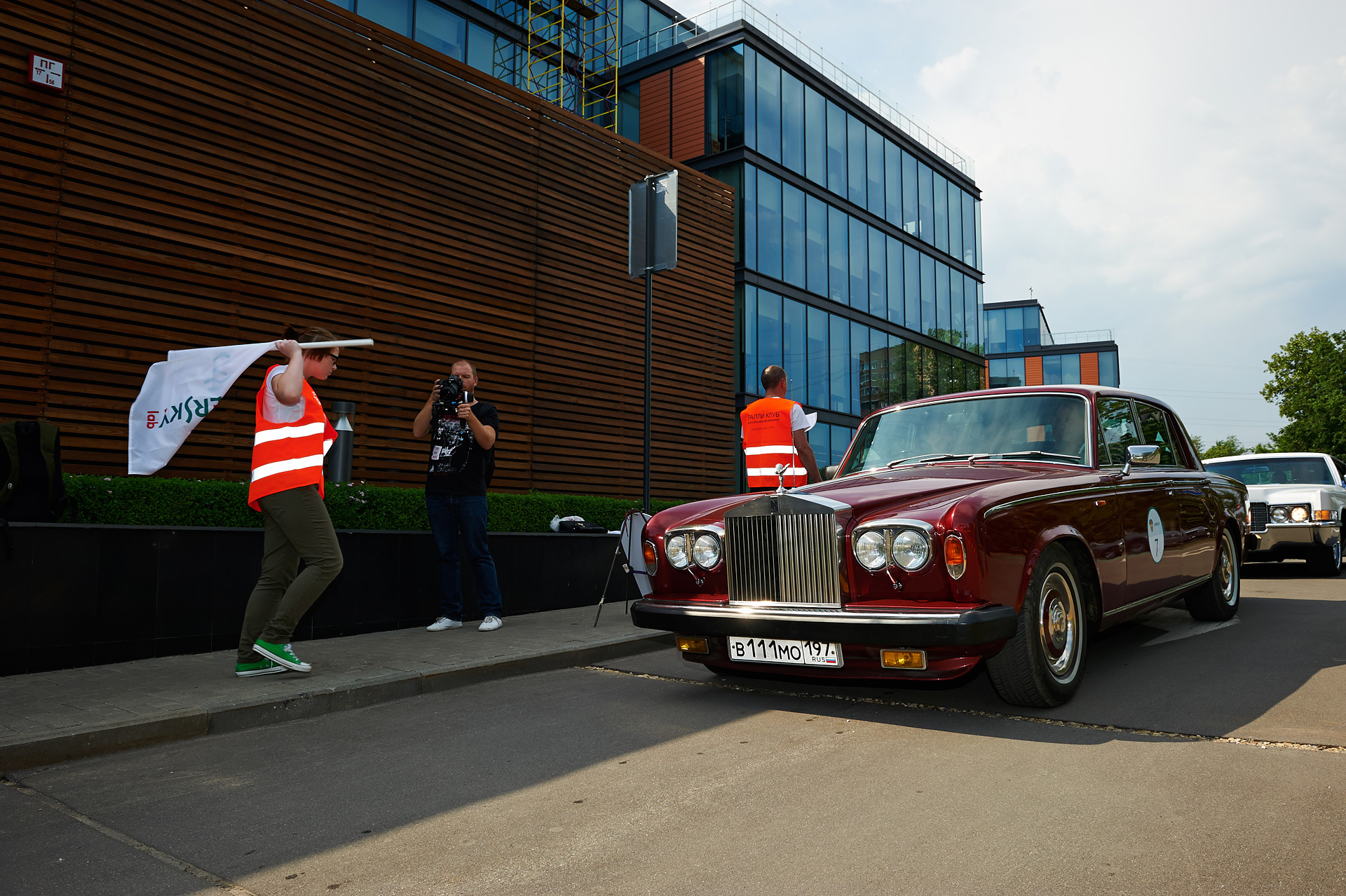 A Roller a-rolling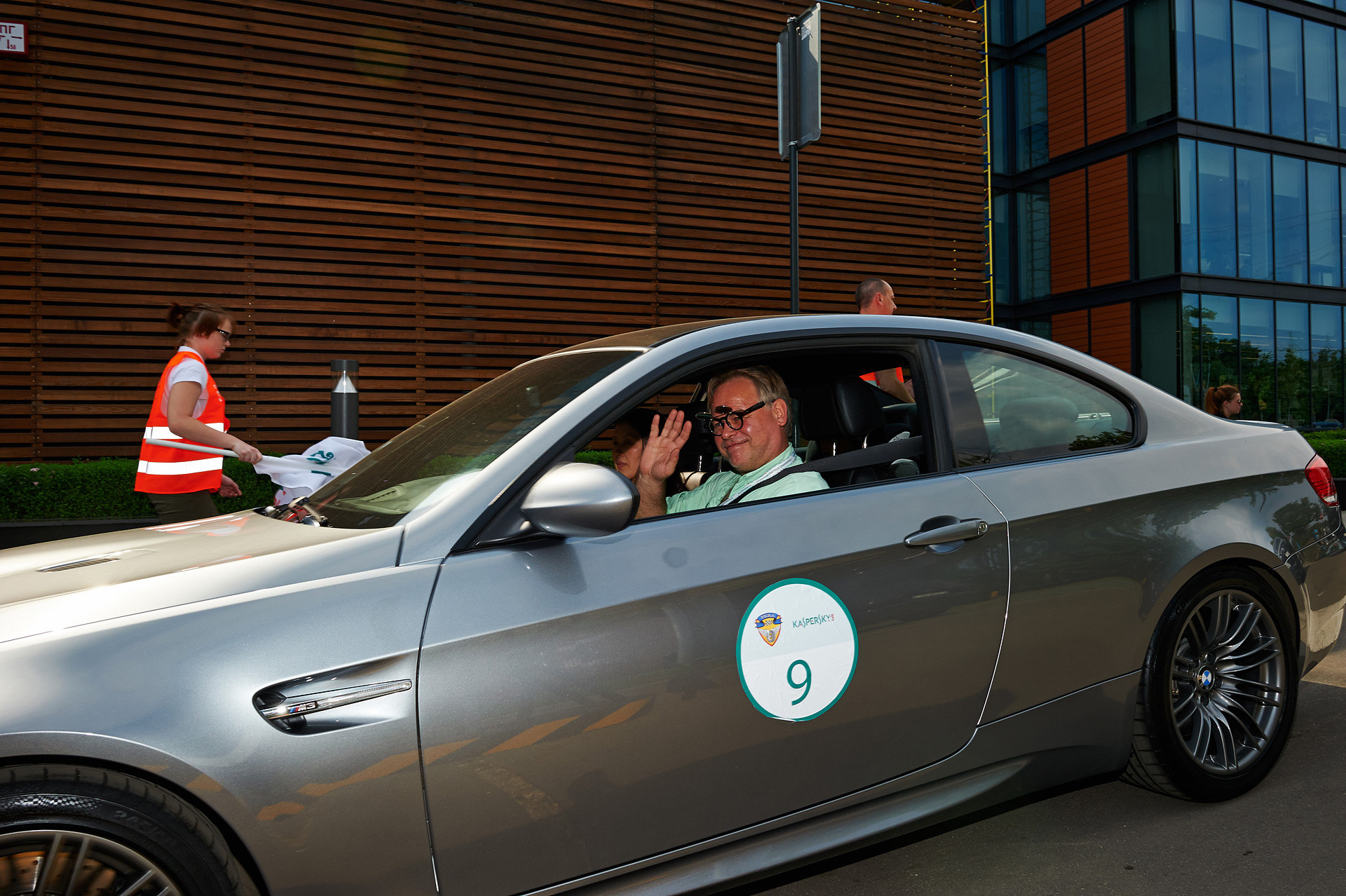 From the outside the waxed and buffed old-timers looked a lot better than from the inside. At least, that's what I imagine; I didn't have a look myself.
En route, engines overheated and the cars broke down, only to be substituted by replacements on standby… which also overheated and broke down! Still, eventually everyone did make the finishing line sooner or later (er, some in a taxi, when the replacements had run out!).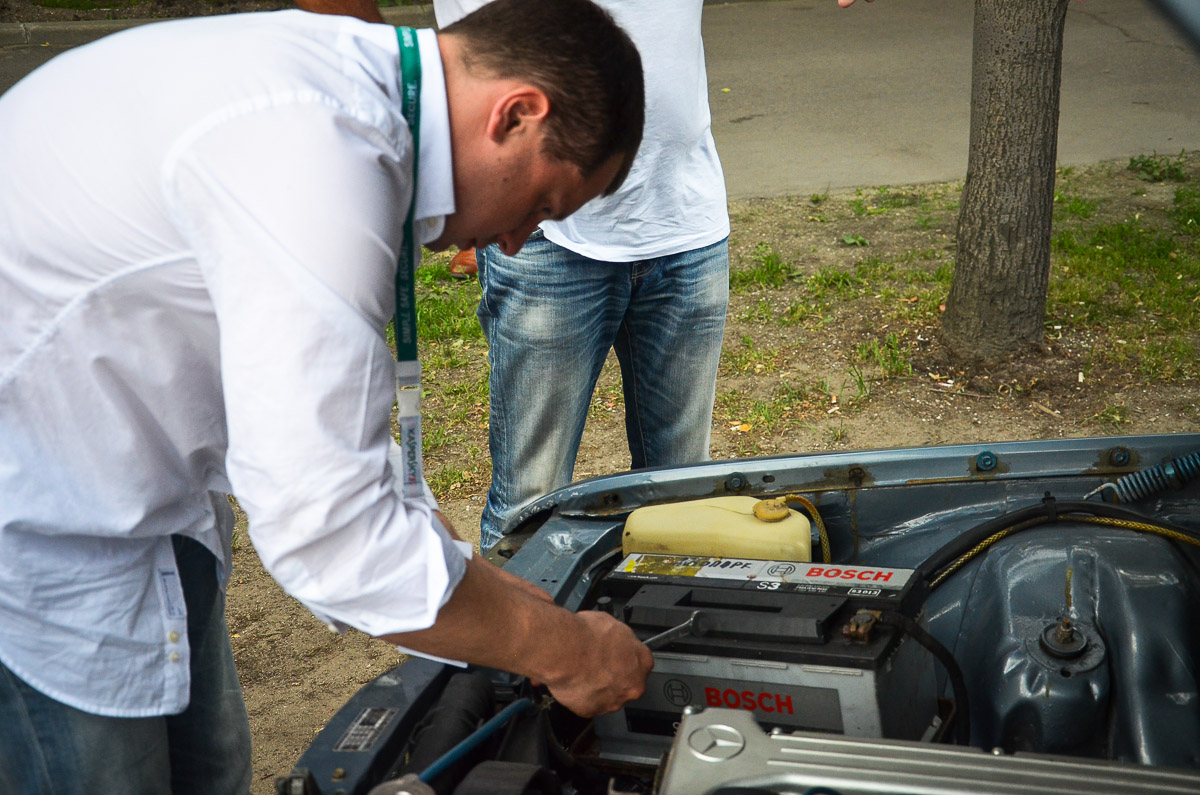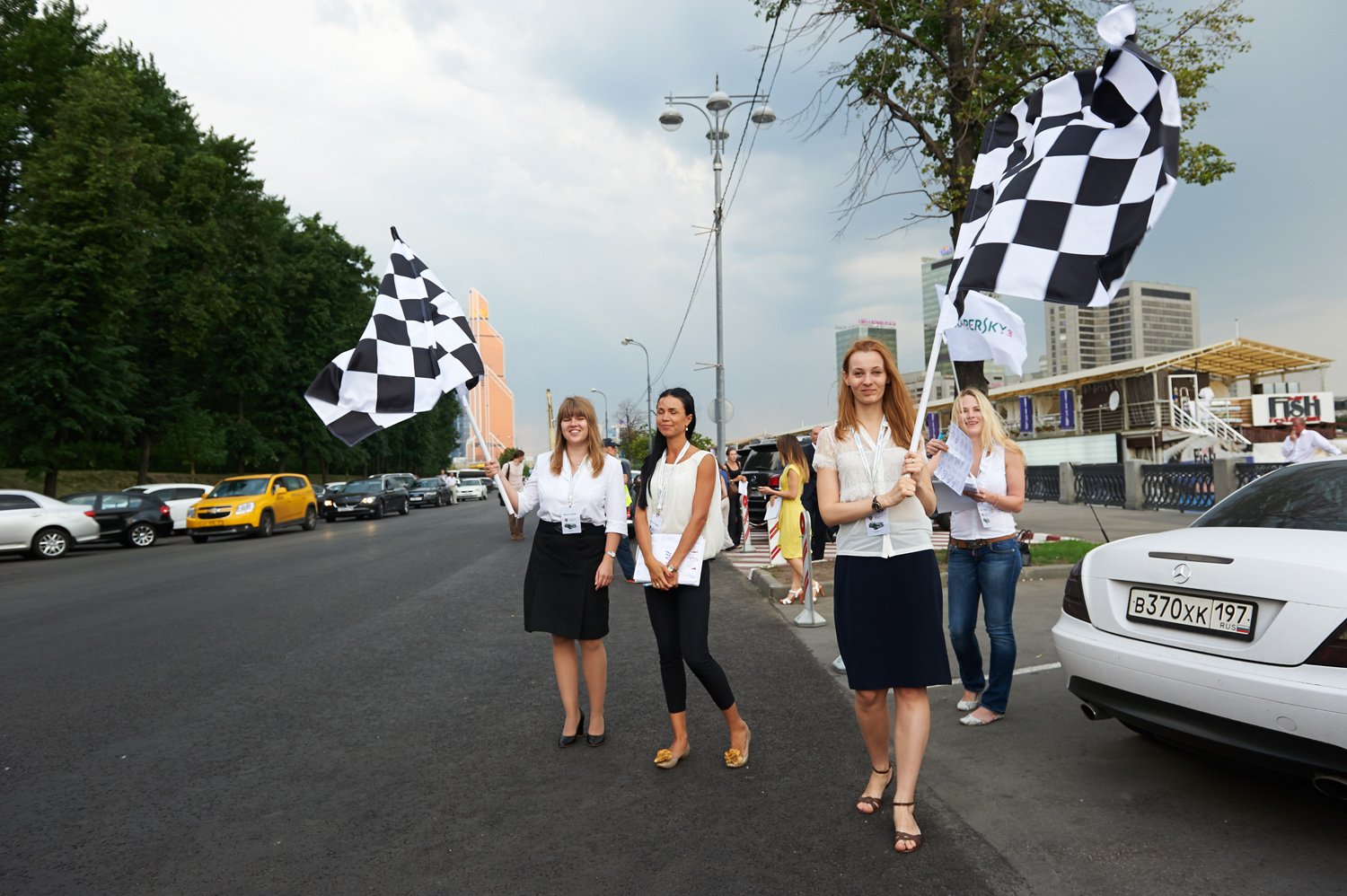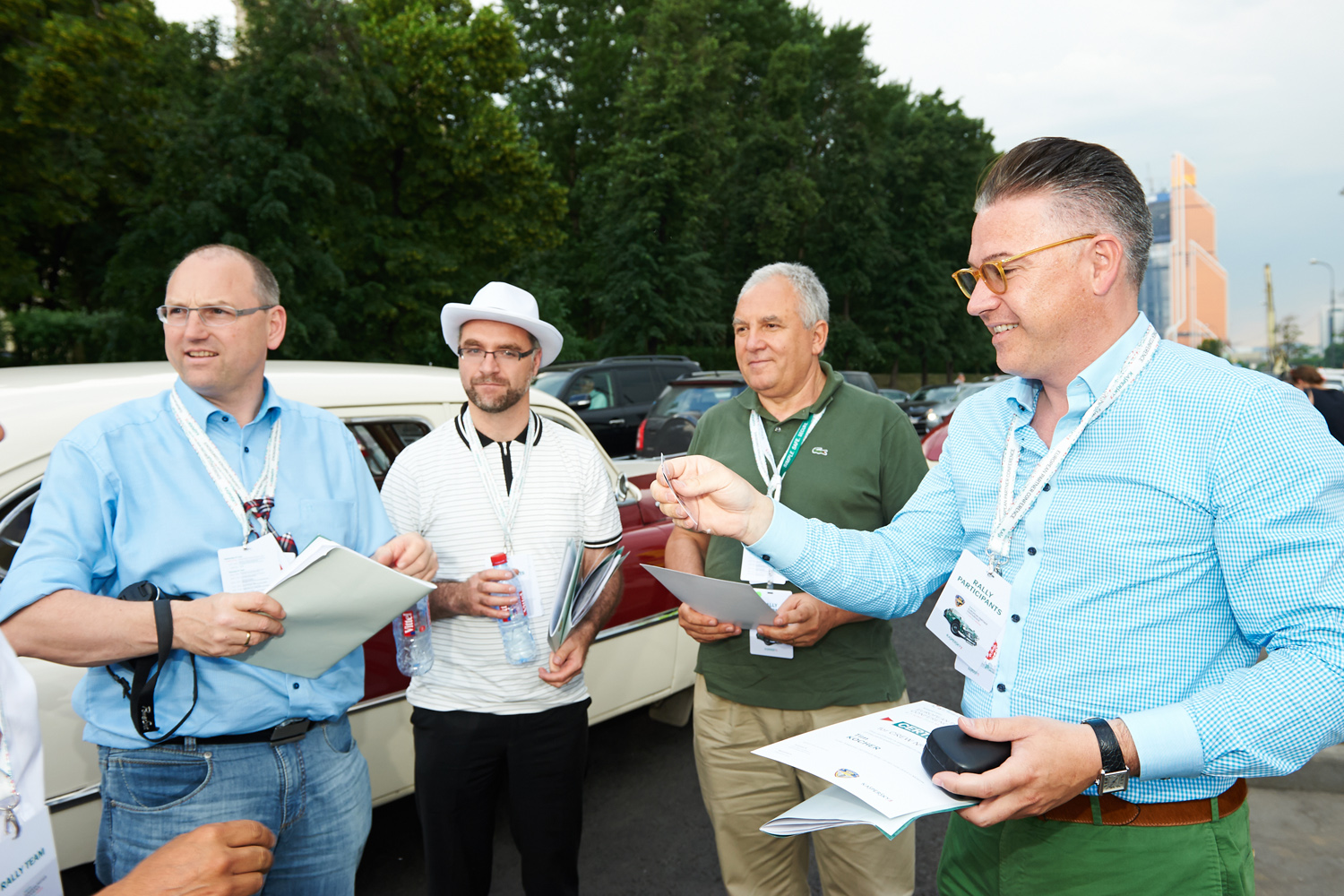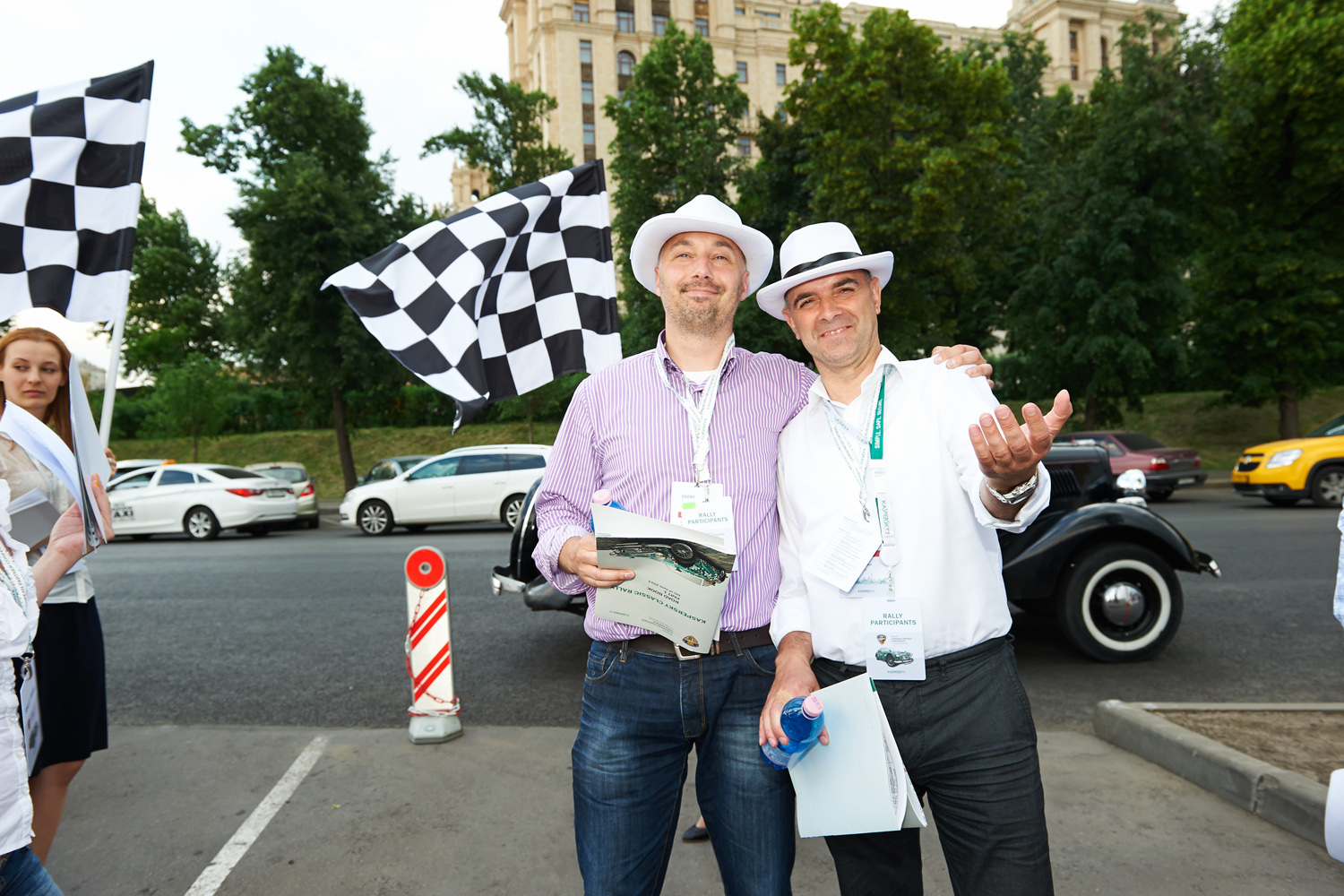 The finish was actually the start of the next leg of the festivities: a cruise on a steamboat along the Moscow river, which was a real smash. As per the custom, hair was let down, refreshments were imbibed, champions were awarded their prizes, and future plans were signed. And then our visitors' minds were fairly blown with traditional Russian folksong-style renditions of tunes by Nirvana, The Prodigy, Michael Jackson, and more!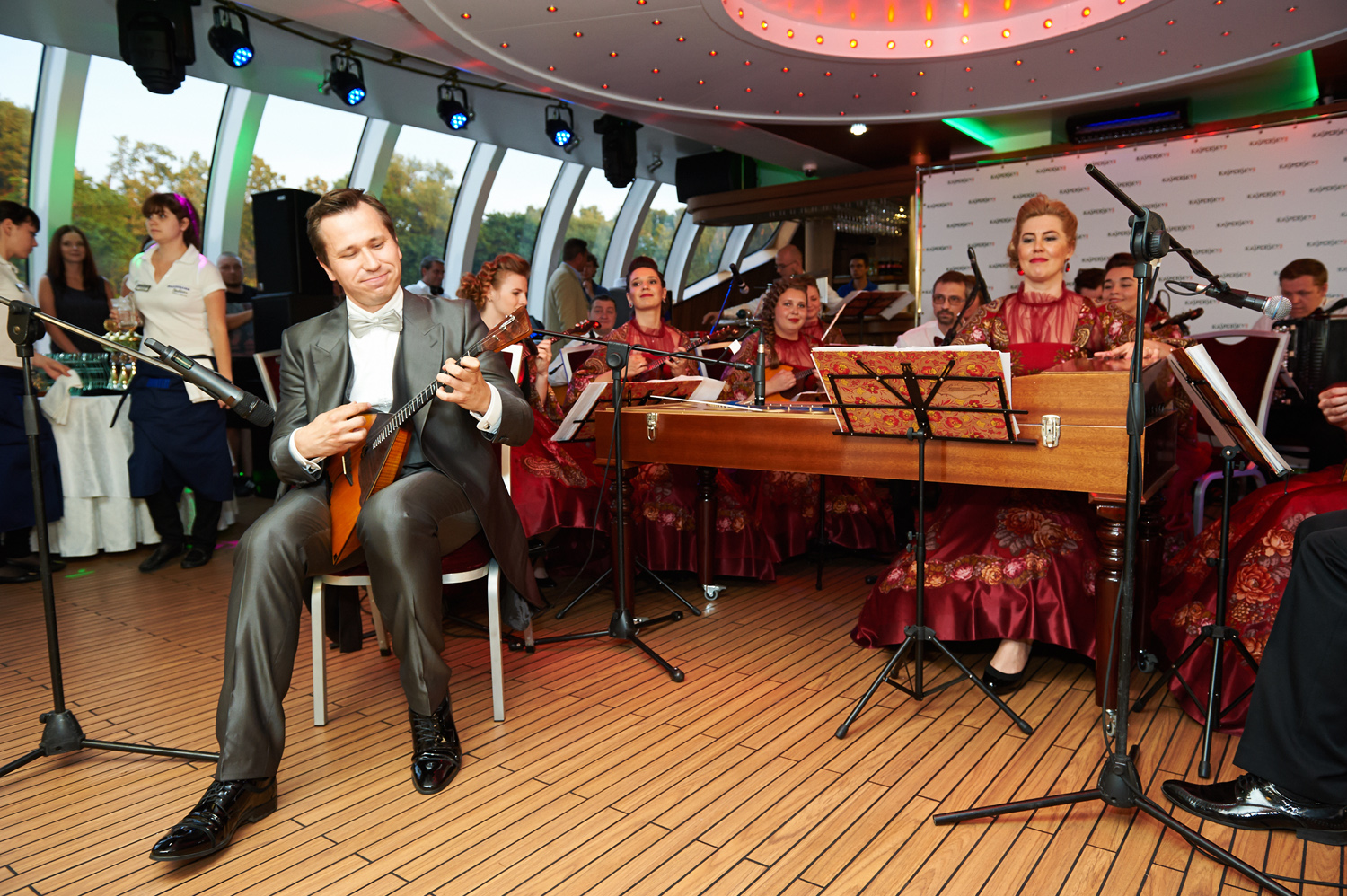 Smells Like Team Spirit (that'll be vodka I guess)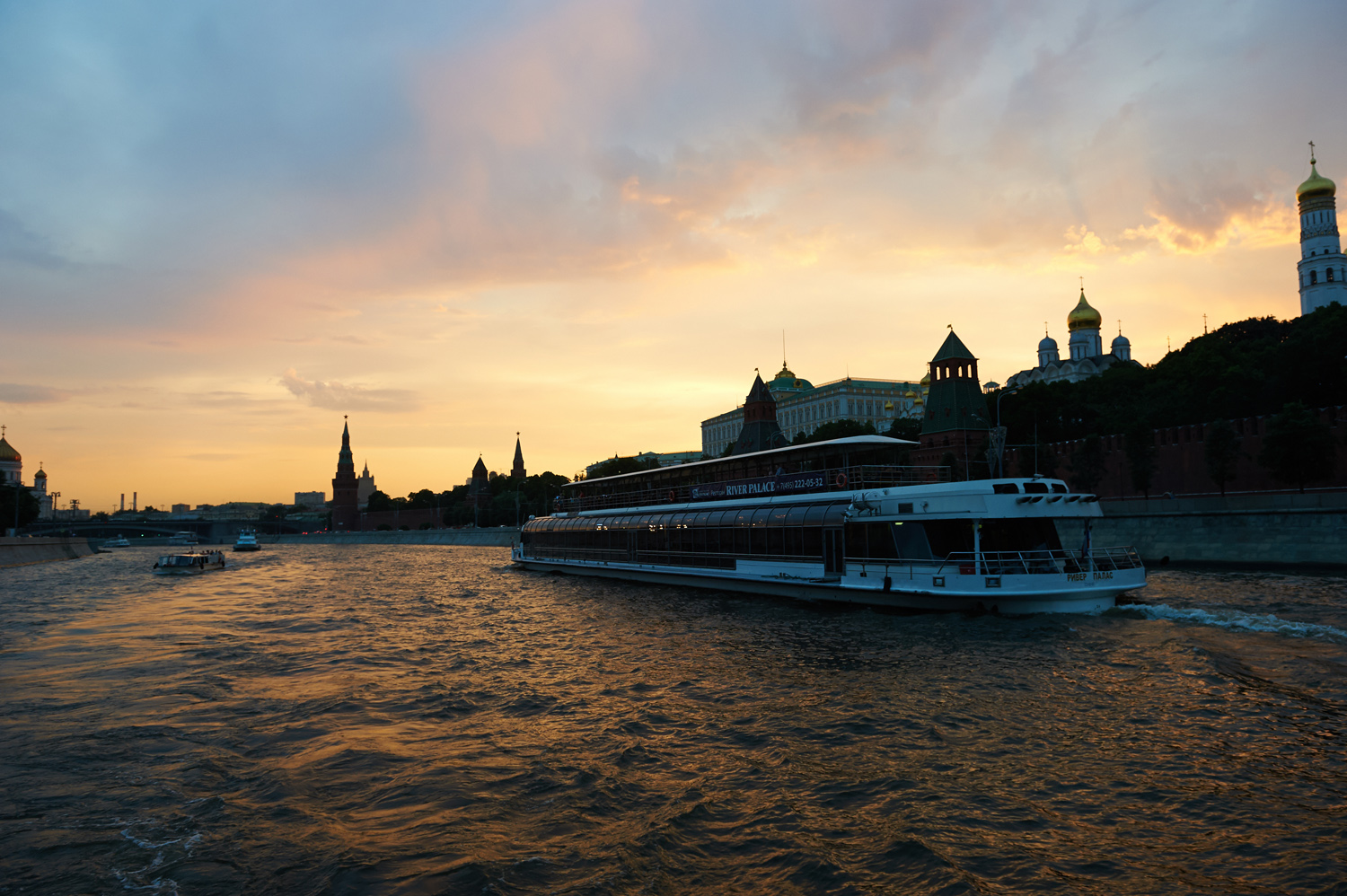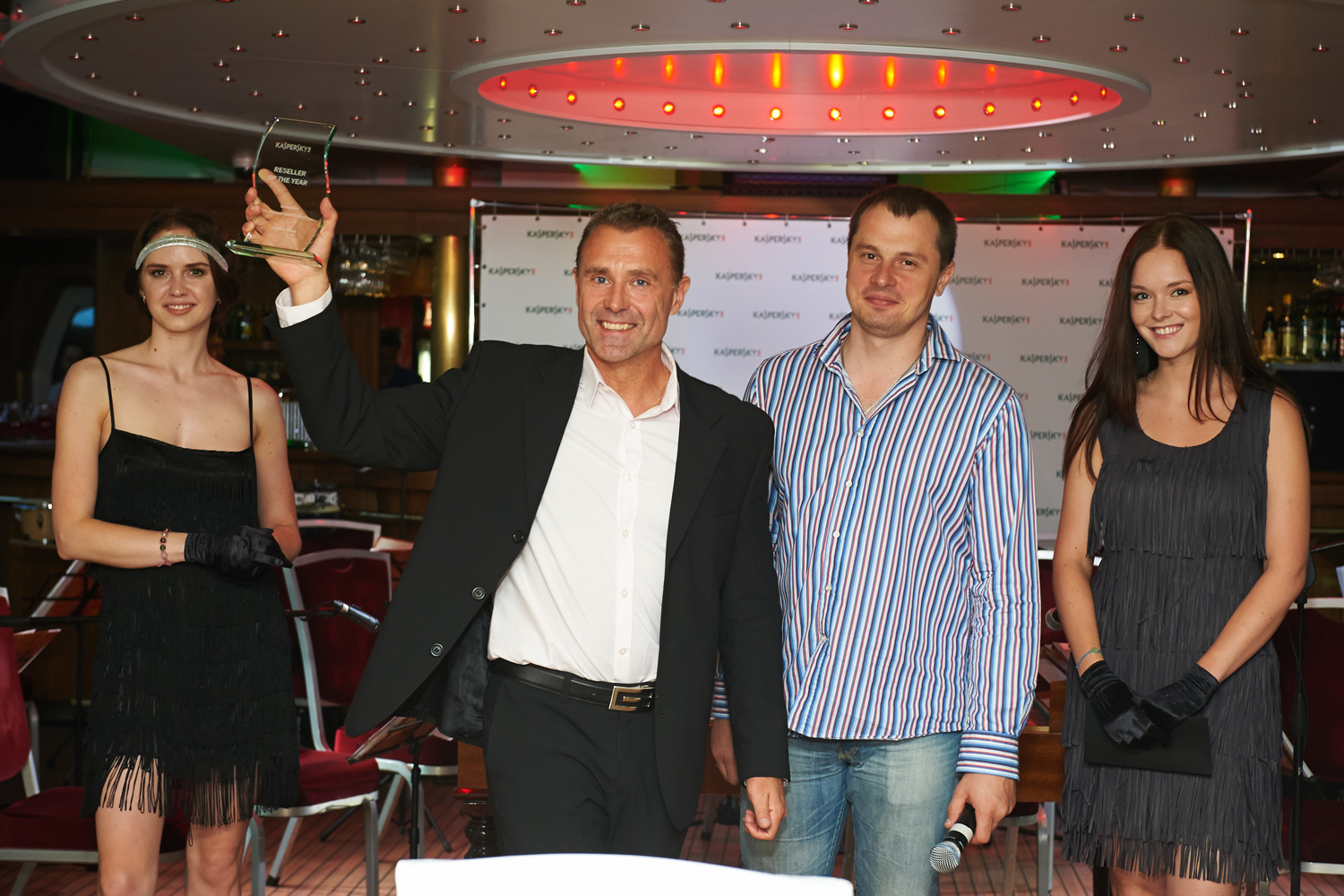 All the photos are here.
In all, a real good bit of teambuilding. And now, let's get back to work!…