Howdy all,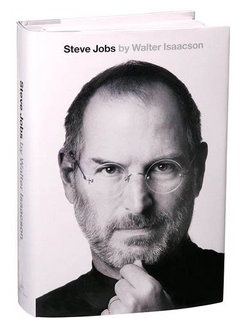 Phew. Finally got through them all – more than 600 pages of the Steve Jobs biography.
Despite the abundance of waffle in this tome (about 80% of it could easily have been ditched without really losing much) the book's still an interesting read, demonstrating well why Apple is as it is. I'd heartily recommend it to anyone interested in the history of, and prospects for, the IT industry; particularly to those who want to discover Steve Jobs' take on the IT confrontations of both the past and the present – Apple against Google, Microsoft, HTC, Samsung and others; and also those who follow or engage in the eternal holy-war forums that debate which products are better, cooler, the prettiest, etc.
My thoughts on Apple and Jobs are mixed. I'm rapturous about some things, highly critical about others.
First, let's look back at this ad from 1984: