African vacation – ver. 2023: Nairobi.
Should you ever head to Kenya for a vacation, you'd most probably fly into the Jomo Kenyatta International Airport in Nairobi, the nation's capital. Nice airport: good level of service – and extraordinarily light on lines for both passport-control and customs. I wonder – were we just lucky, or is it always like that?
Nairobi itself looks like… pretty much what I expected: the capital of a country that's successfully developing toward a brighter future. There's poverty – plenty; but there are also plenty of districts that are positively salubrious…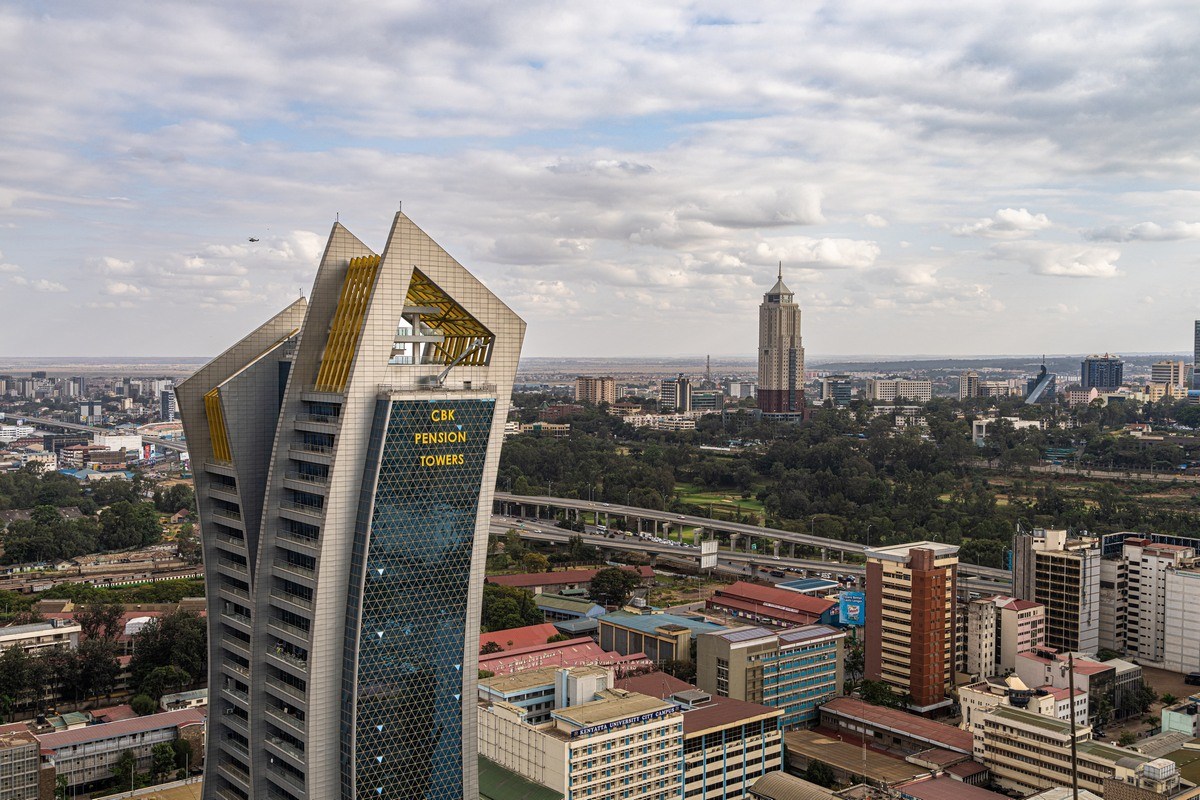 After flying in to the international airport, we had to get ourselves over to the domestic one for our onward flight. This takes a mere 15–20 minutes given a speedy driver…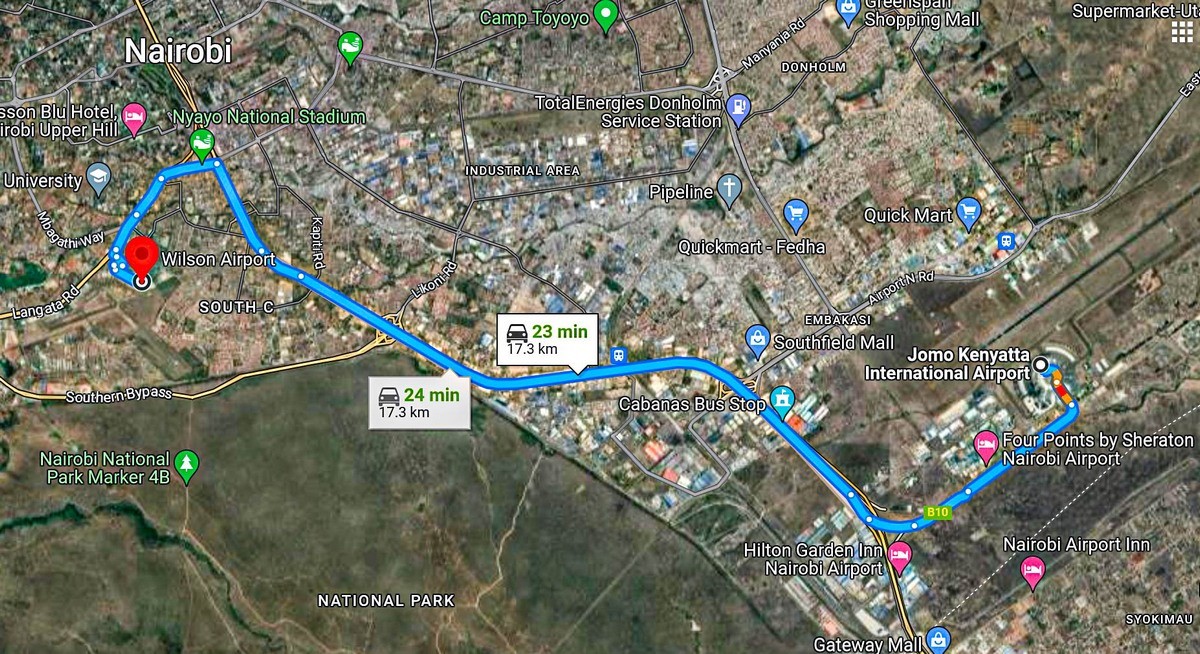 We landed in Nairobi in the afternoon, but our onward internal flight was only the following day. No bother though: it meant we had an afternoon to look around the capital. Still, looking out the hotel window, my feelings about such a walkabout were somewhat foreboding mixed ->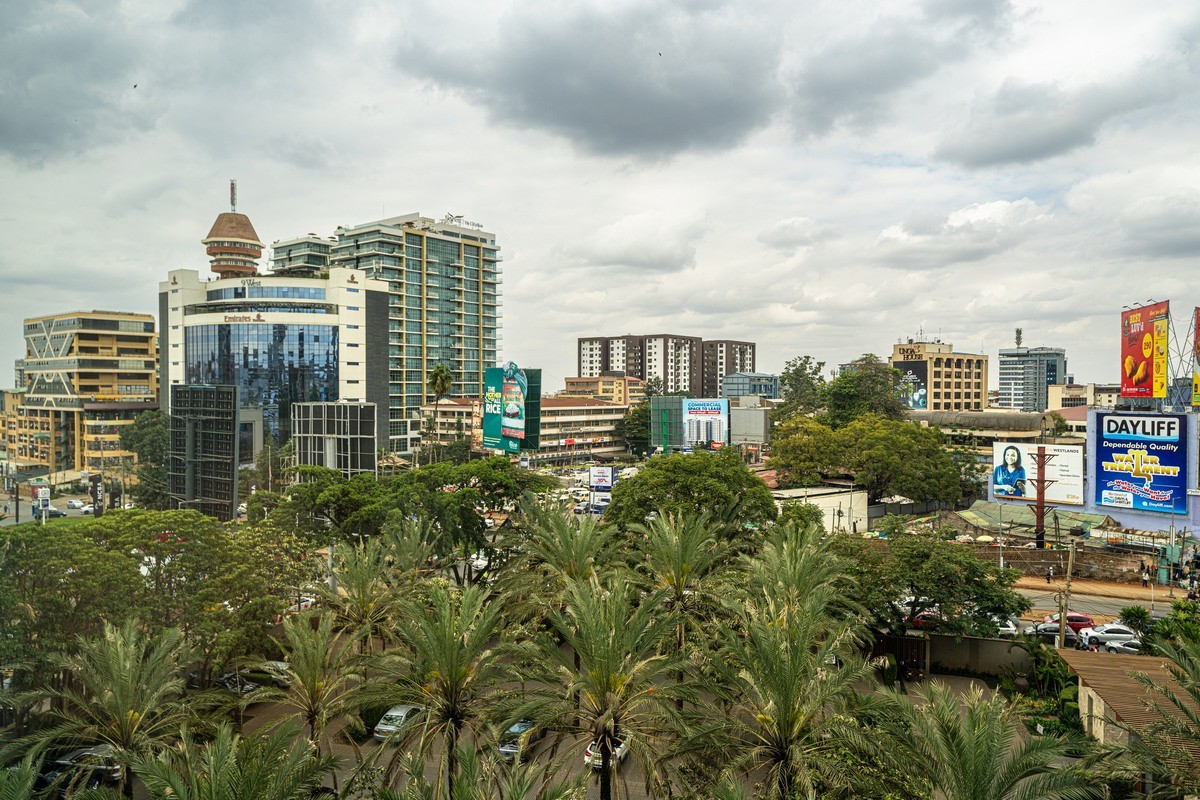 Now, on vacation, when I have doubts about what's at ground level, I always figure there's only one way to go: up! Handily, there was somewhere to go in that direction: the Kenyatta International Convention Centre ->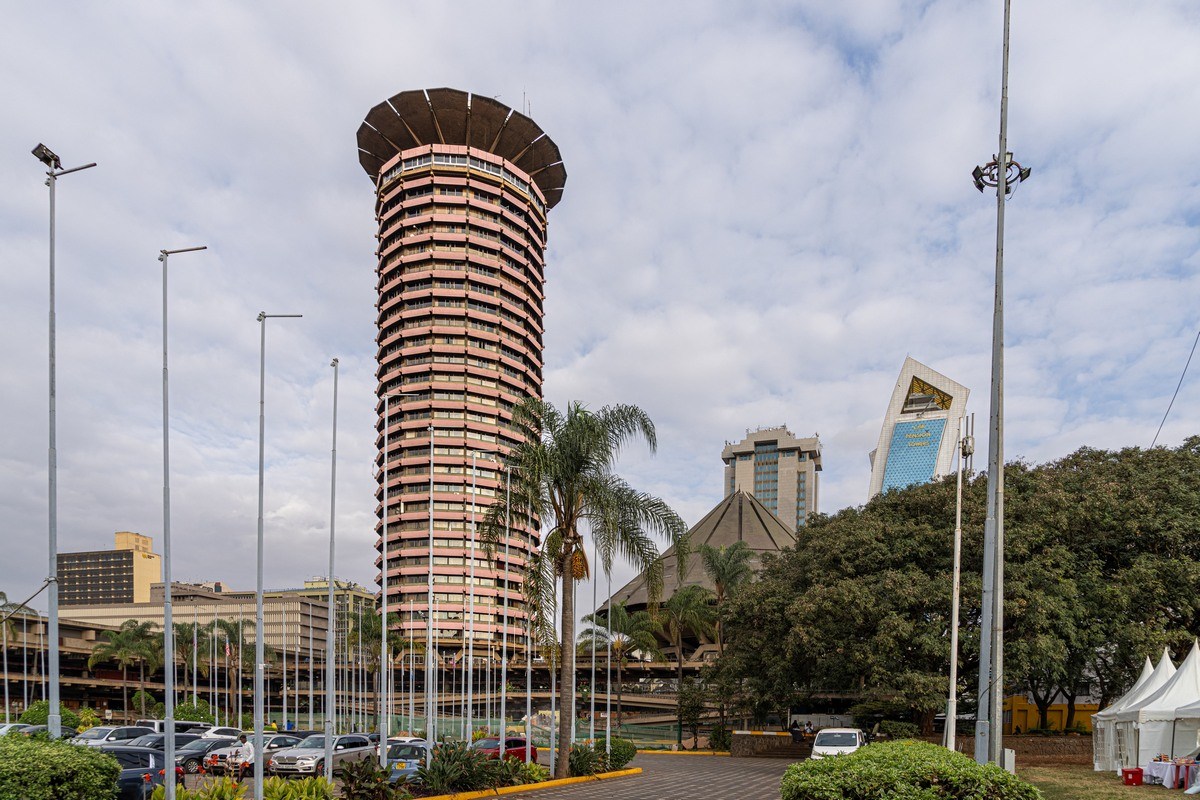 And the view from up top: ahh – that's better :) ->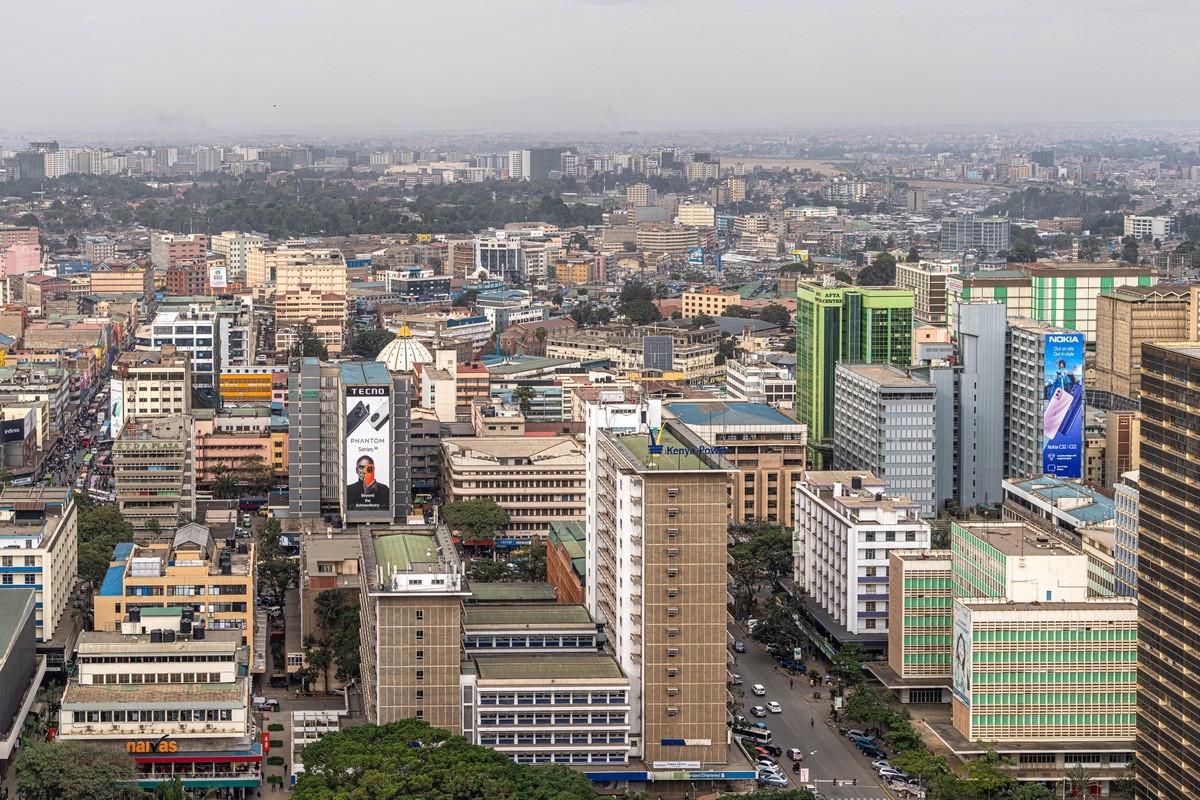 The center of the city turned out to be built up nicely – all rather modern and really quite decent. And there's construction going on too – not a lot, but still – some ->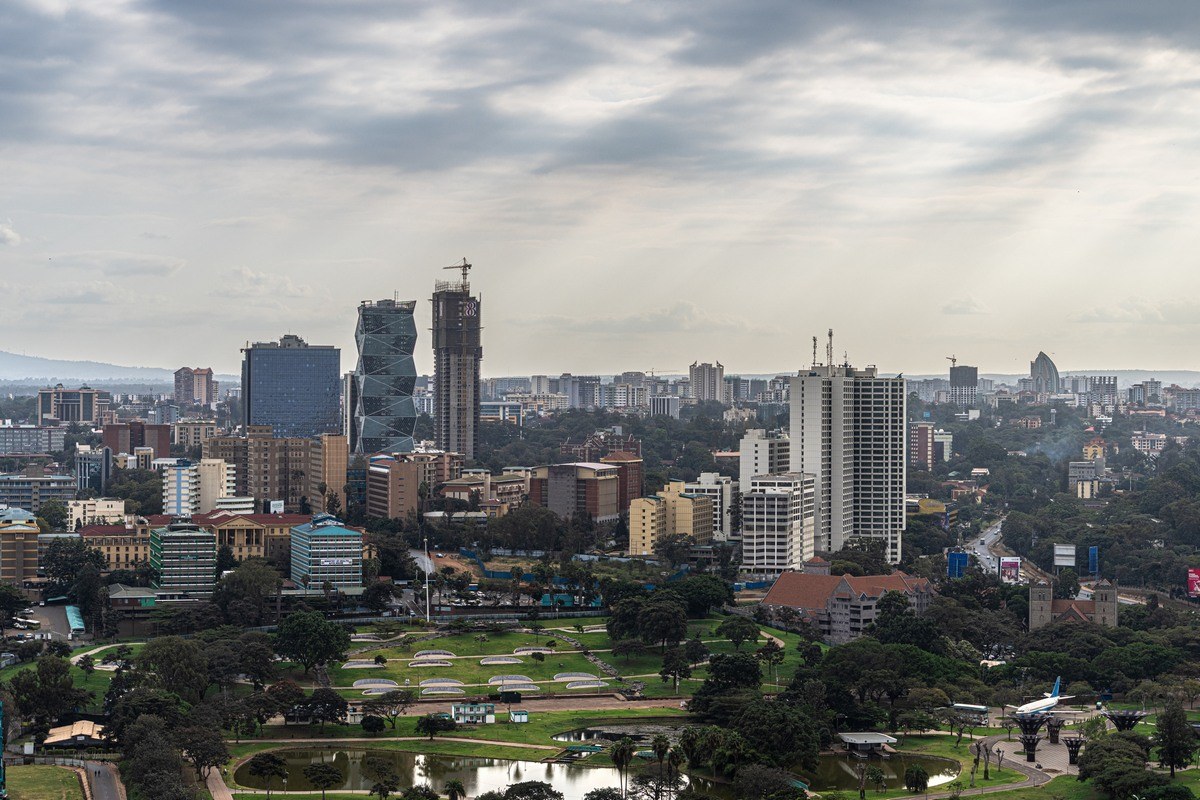 In the other direction – also not bad: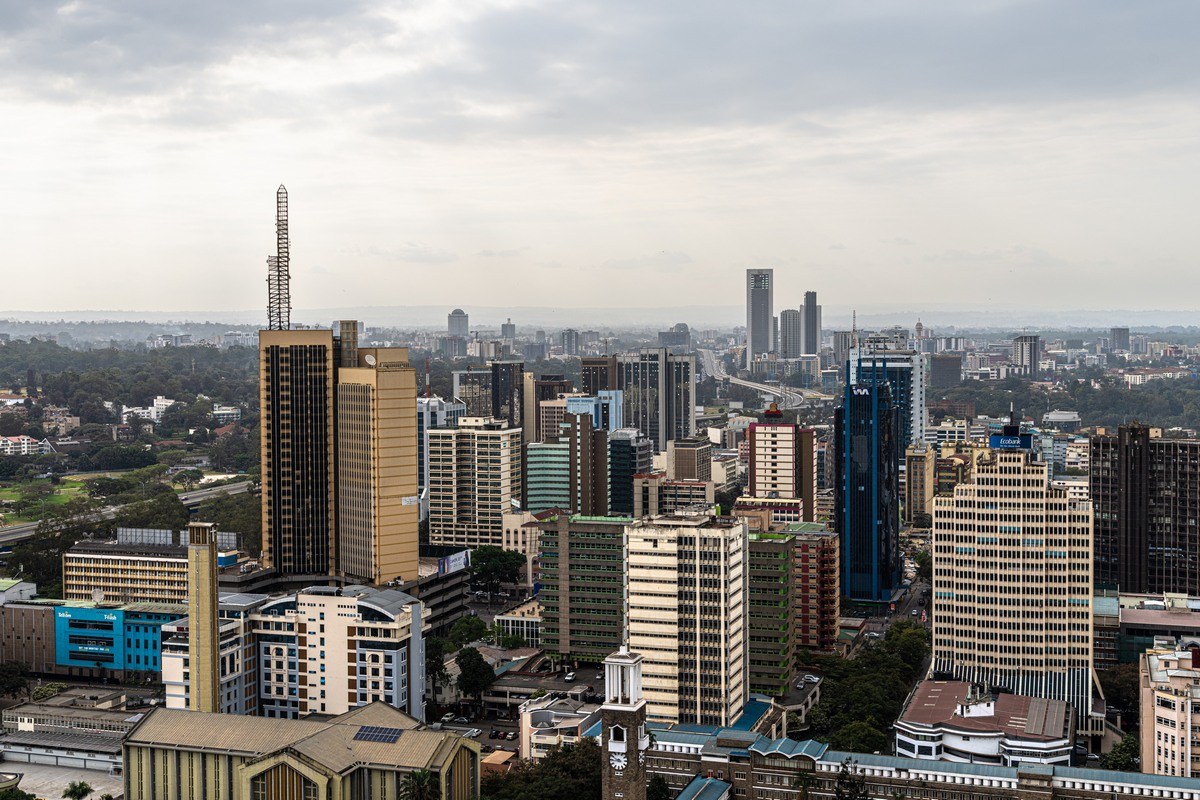 There's even an elevated highway running through the city: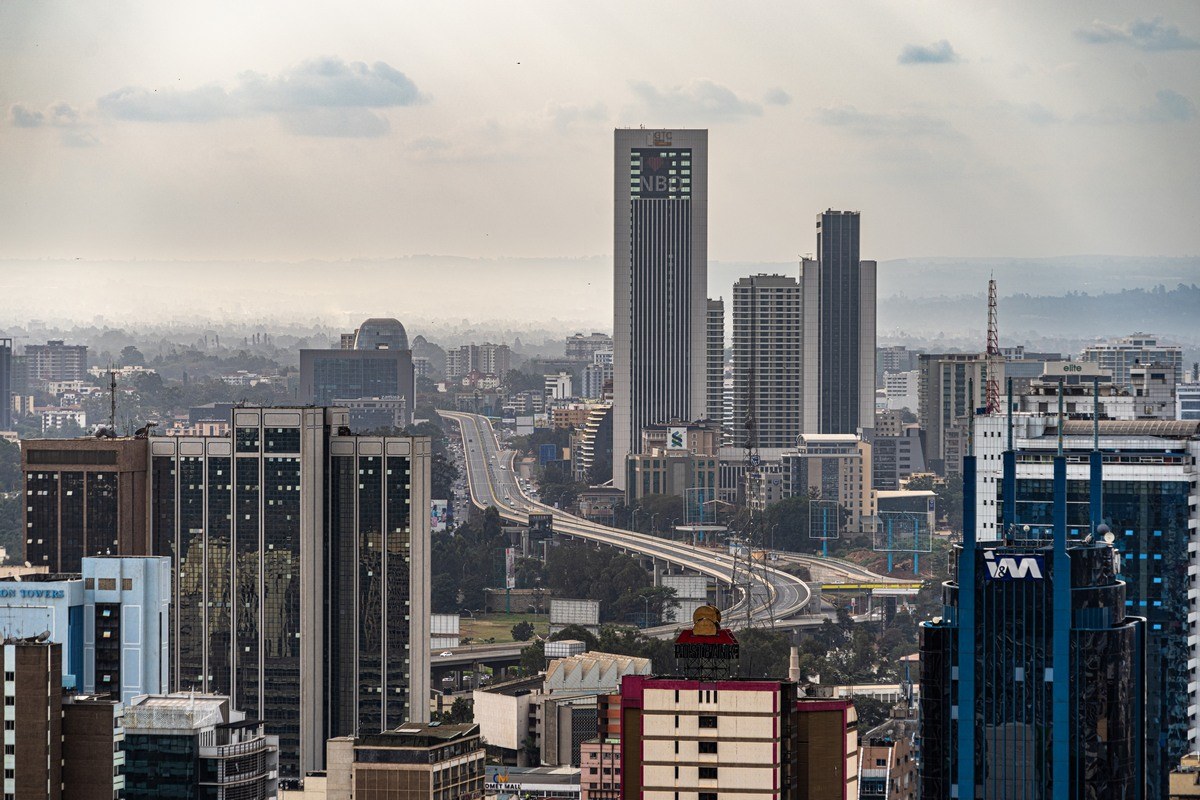 And close-up: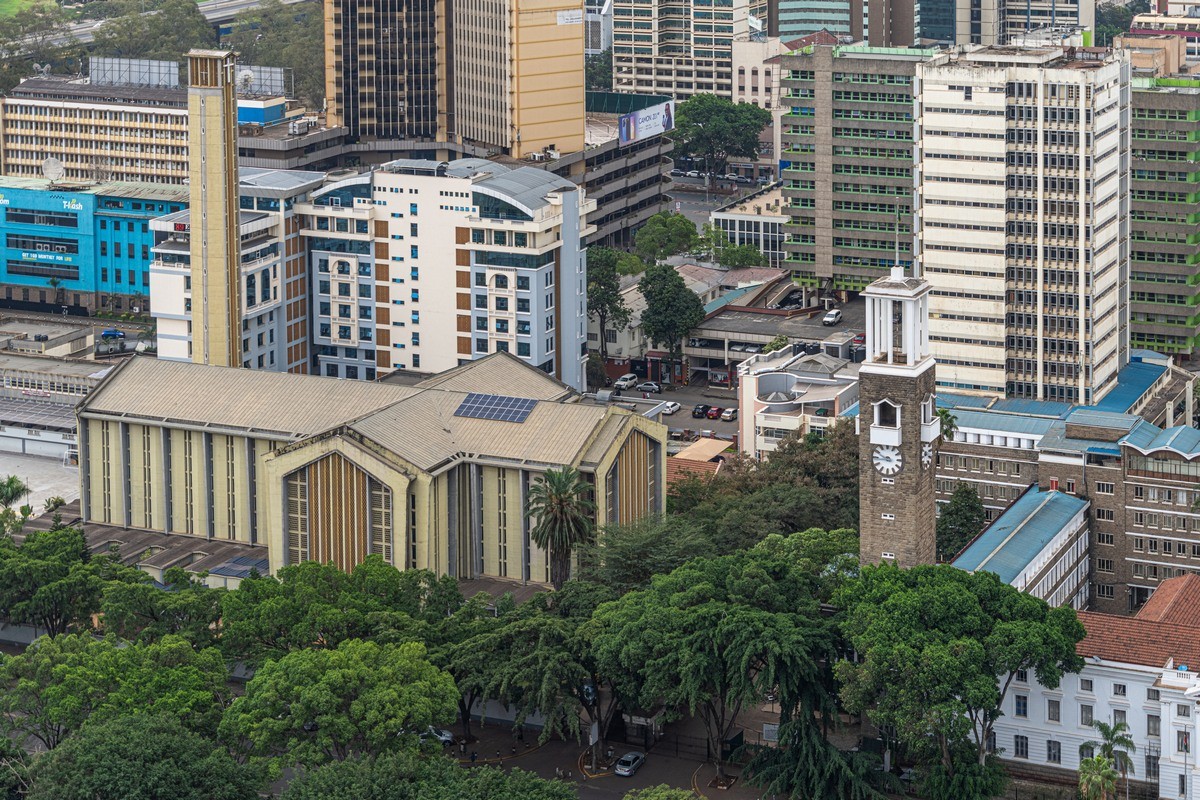 And in the opposite direction: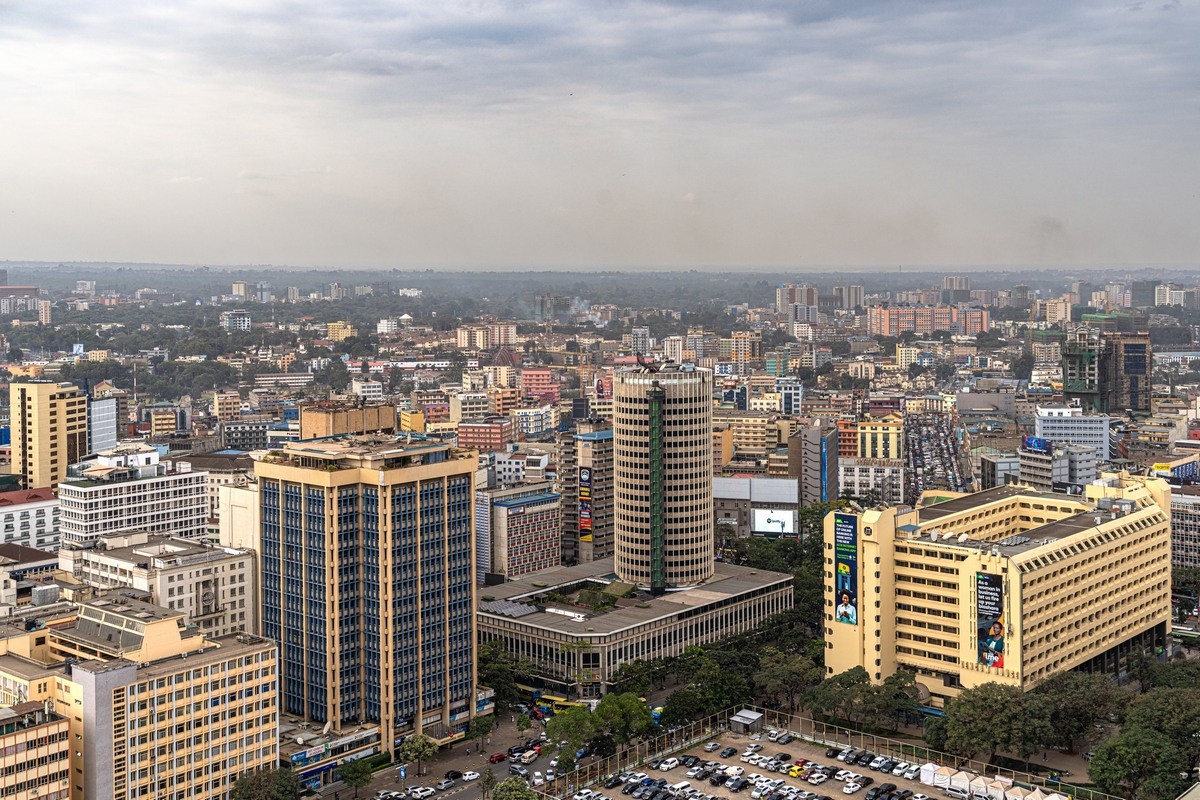 Over there – open-air market: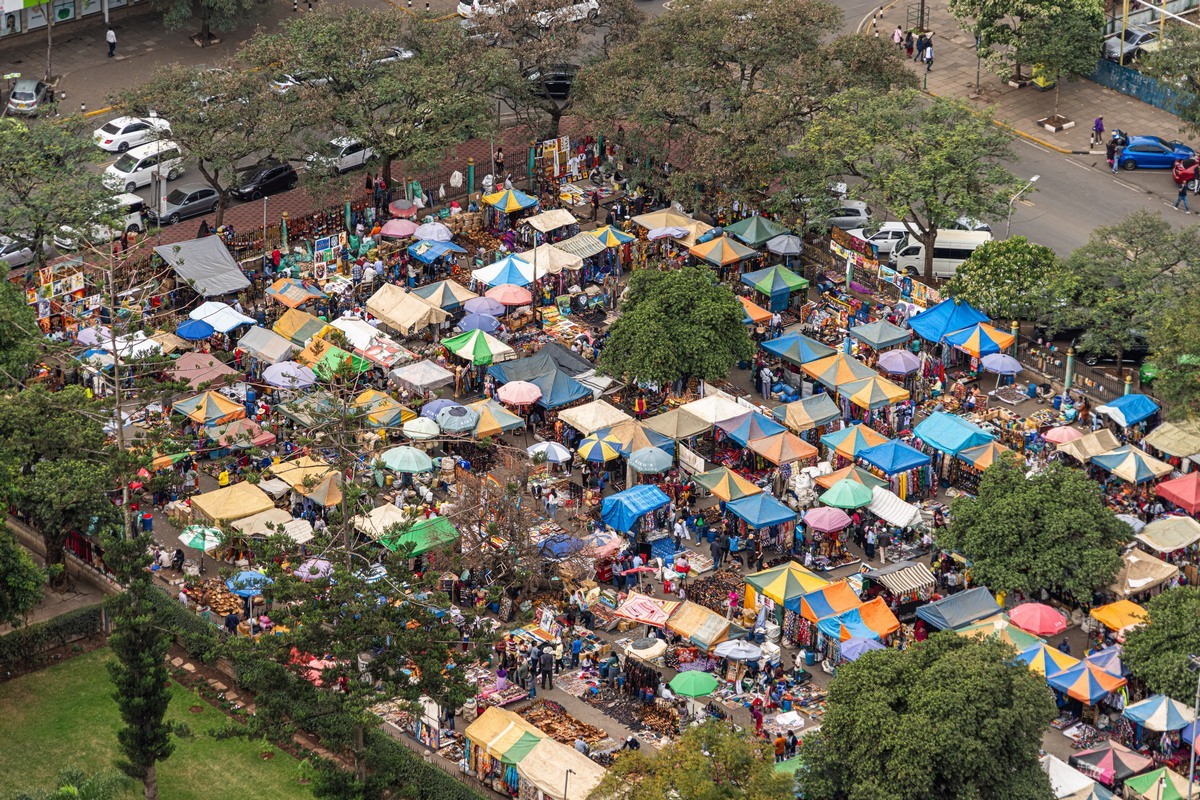 Ooh – busy down there ->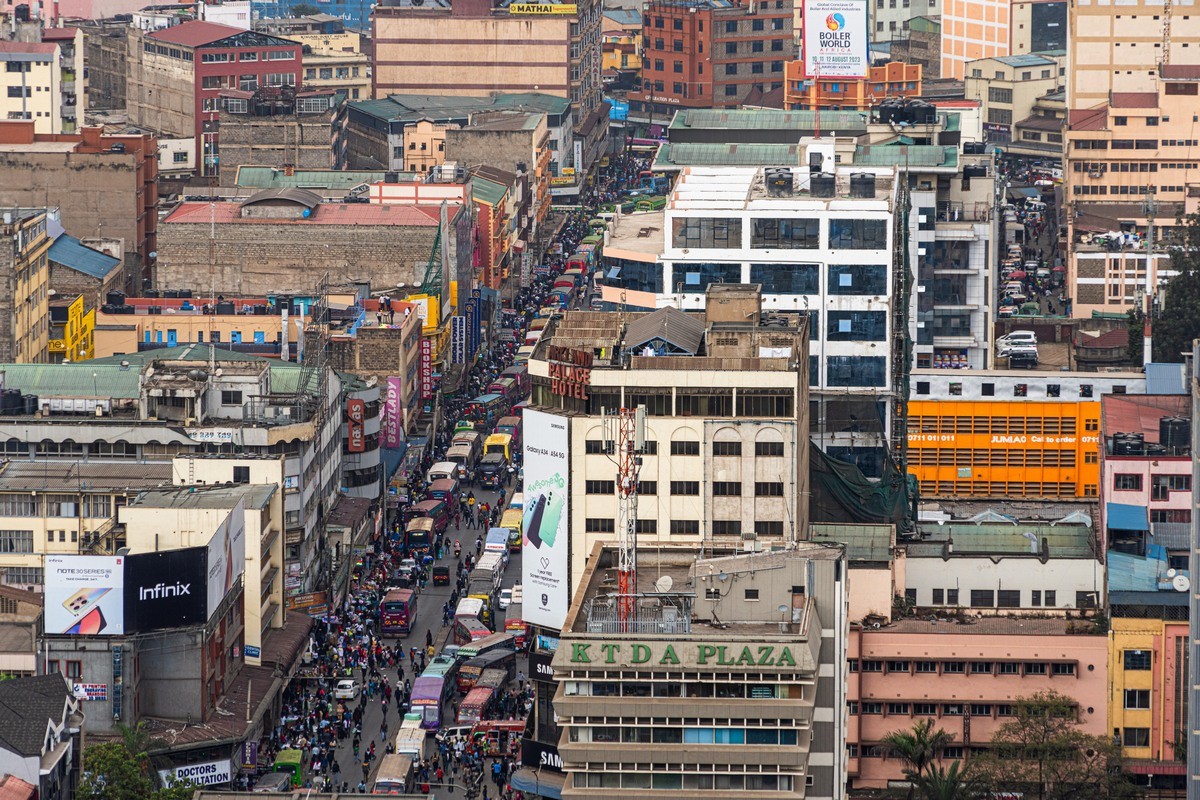 And that's Nairobi, folks. Btw, these days it's a safe city; however, not so long ago it was known as Nairobbery – and I don't have to tell you why. But something's changed – drastically. Example: we walked in our noticeably new clothes (after our luggage went astray getting here) from a supermarket to our hotel in fully relaxed, breezy, carefree mode.
In places – most charming ->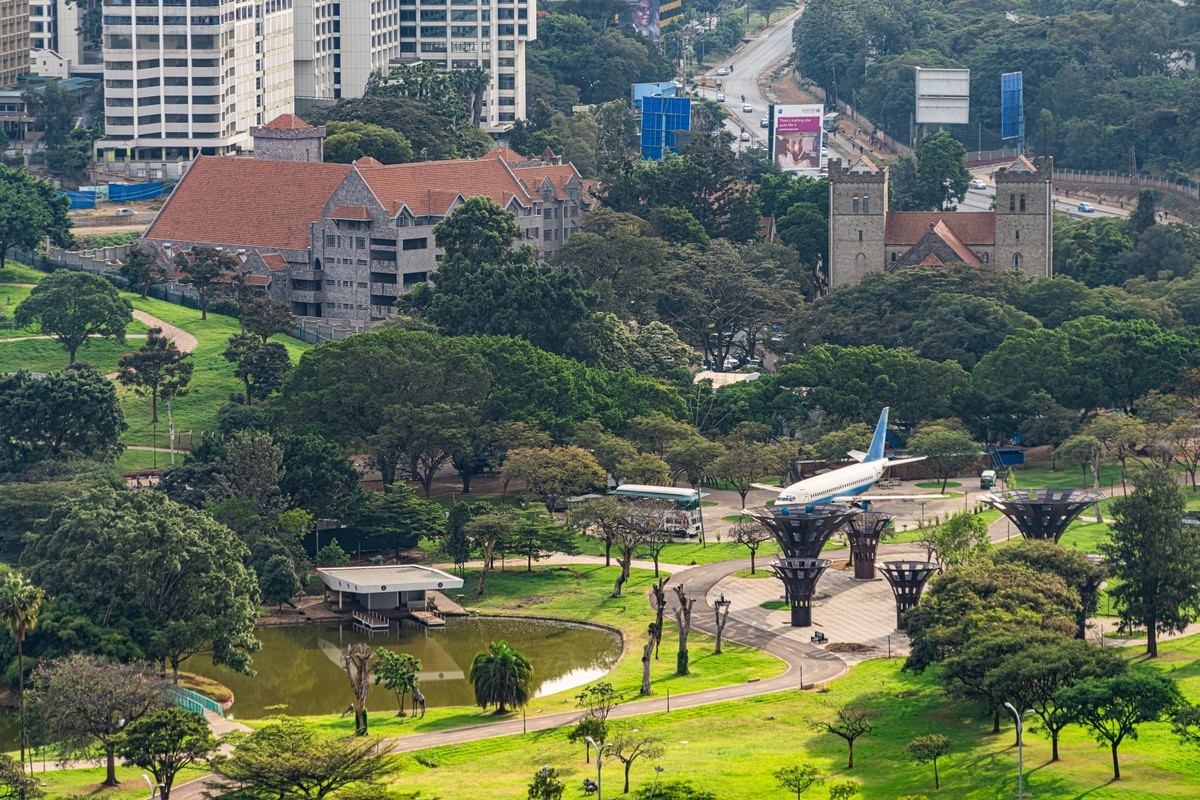 It's more than 1600m above sea-level here, but it's still hot.
Not far from the capital there's the must-see Giraffe Centre. Must-see – and must-feed: out of our hands! ->
The giraffes come up to visitors, demanding portions of giraffe food the visitors are given on the way in. Your apples, carrots and the like aren't needed: you can eat those yourselves.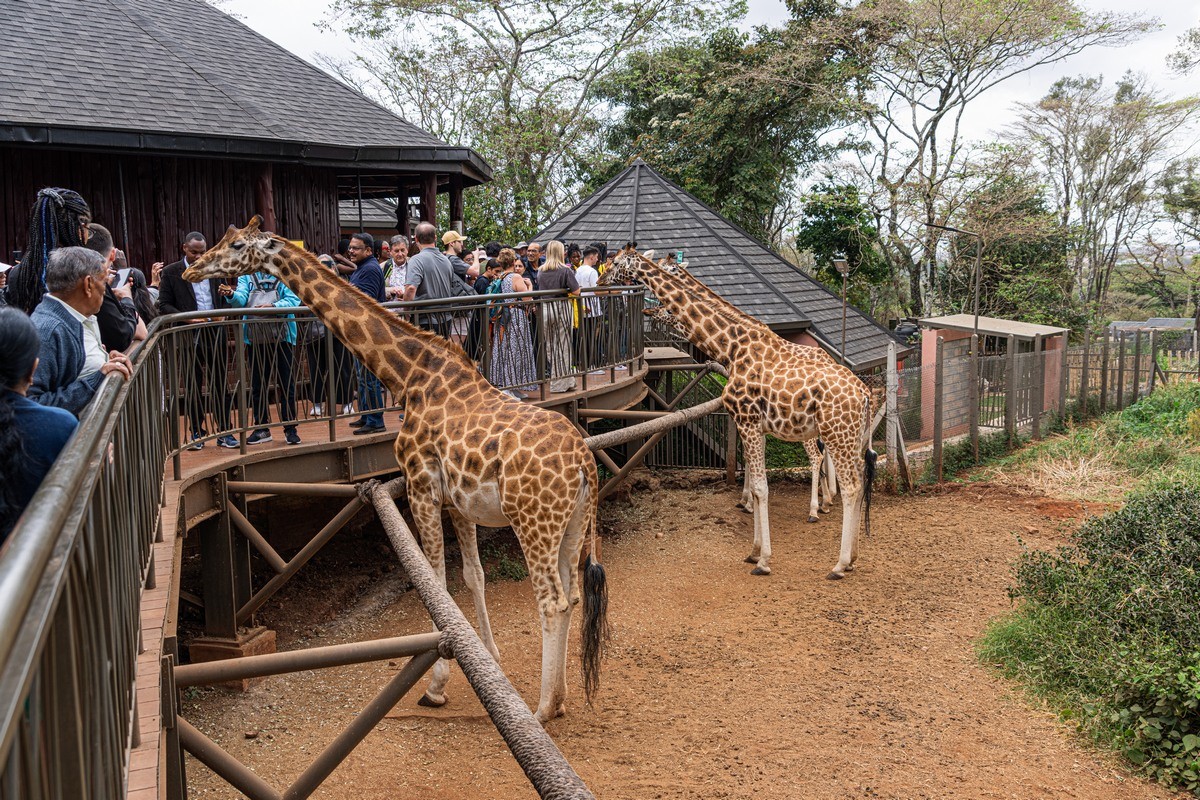 Curious fact: in the wild, giraffes tend to live some 20–25 years; in places like this – where they're fed and protected by humans – they can expect to live ten years longer!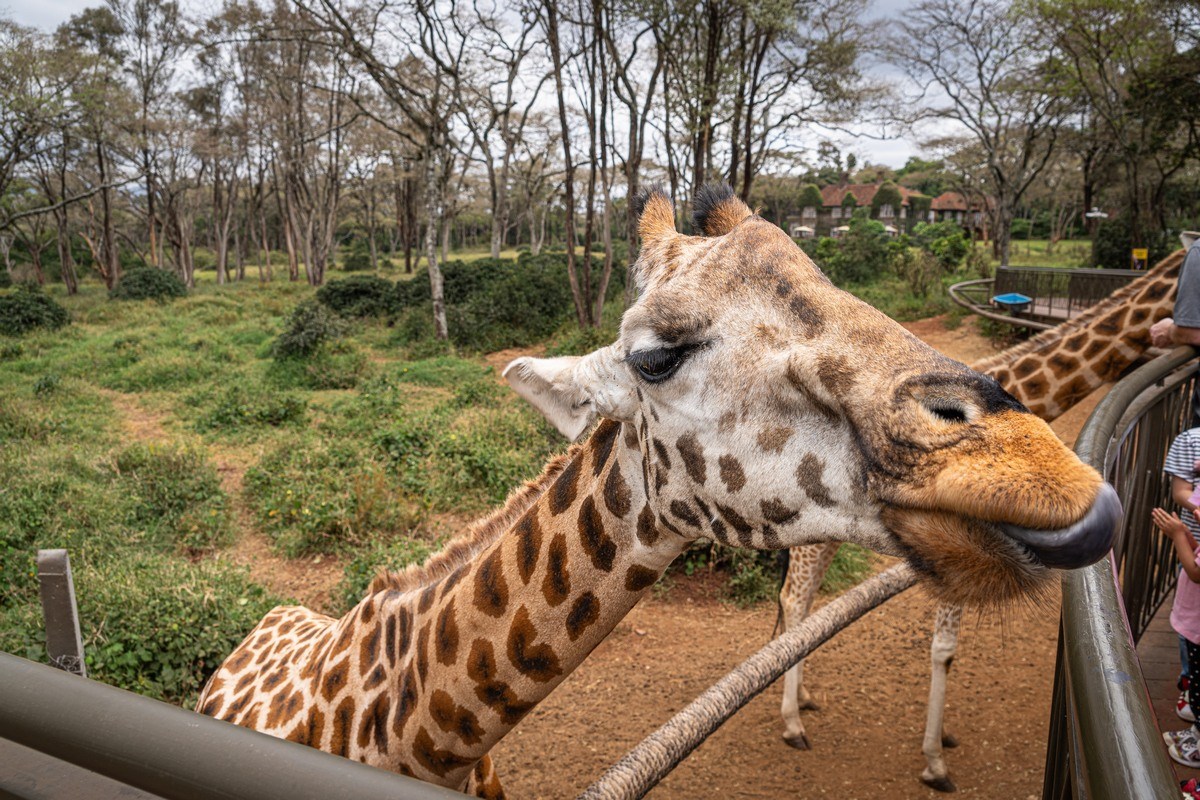 Giraffes – wonderful creatures. And feeding them here is perfect for a spot of acclimatization before a safari!…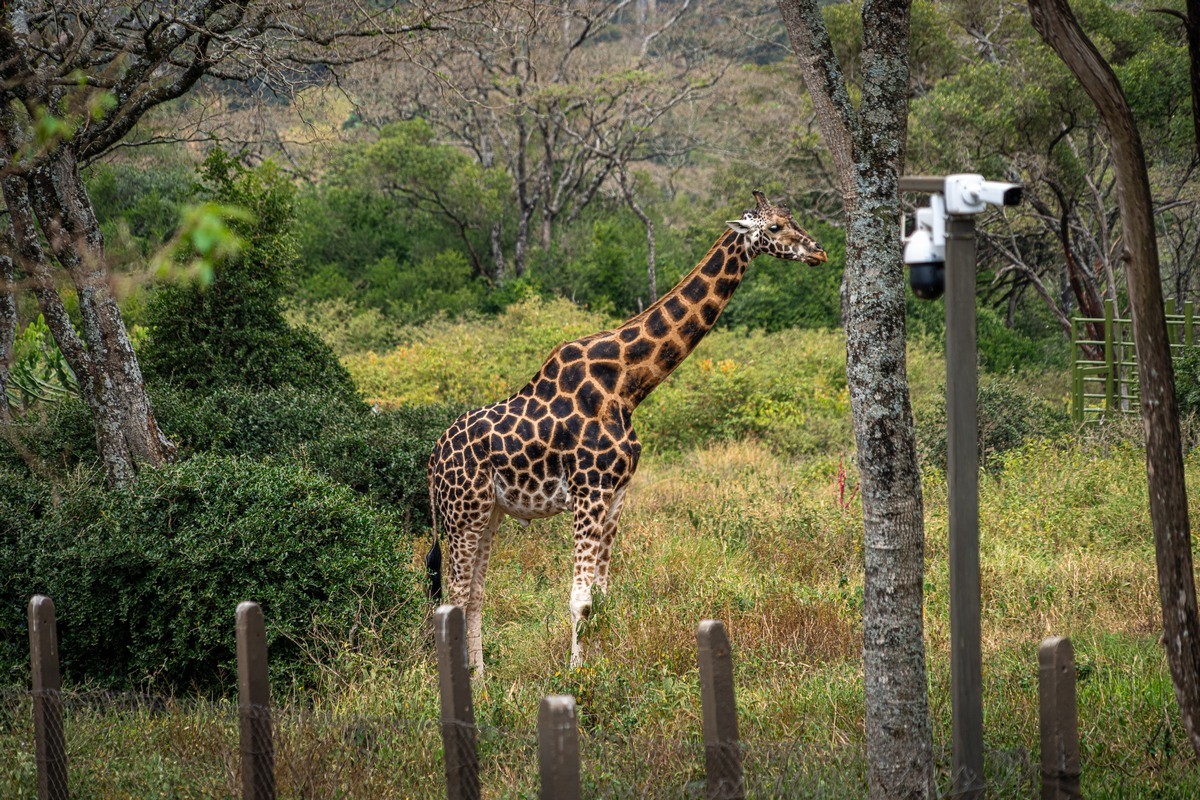 What else can I tell you about Nairobi? Ah yes – about the Carnivore restaurant (vegetarians and vegans – look away now). So awesome it has its own Wikipedia page. Alas, the meat dishes there were soooo darn tasty – taking photos of them simply slipped my mind ) ->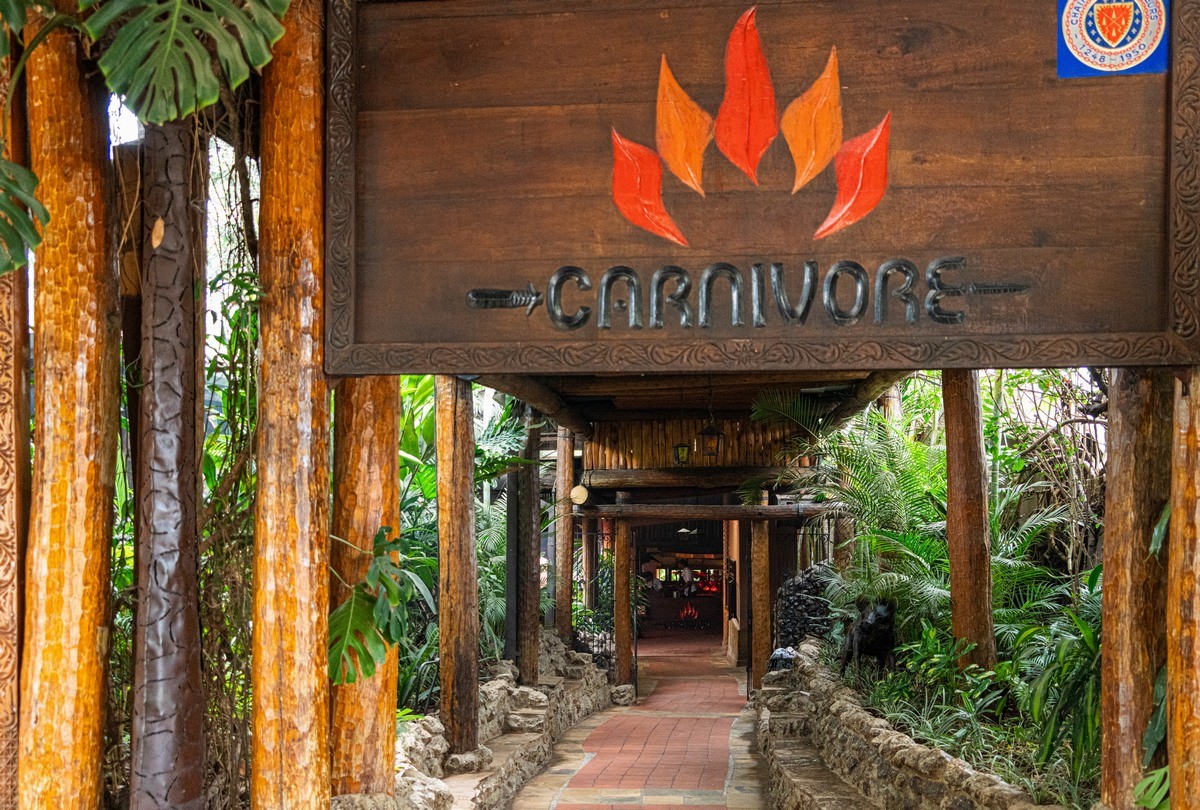 The meat's roasted on a huge charcoal grill ->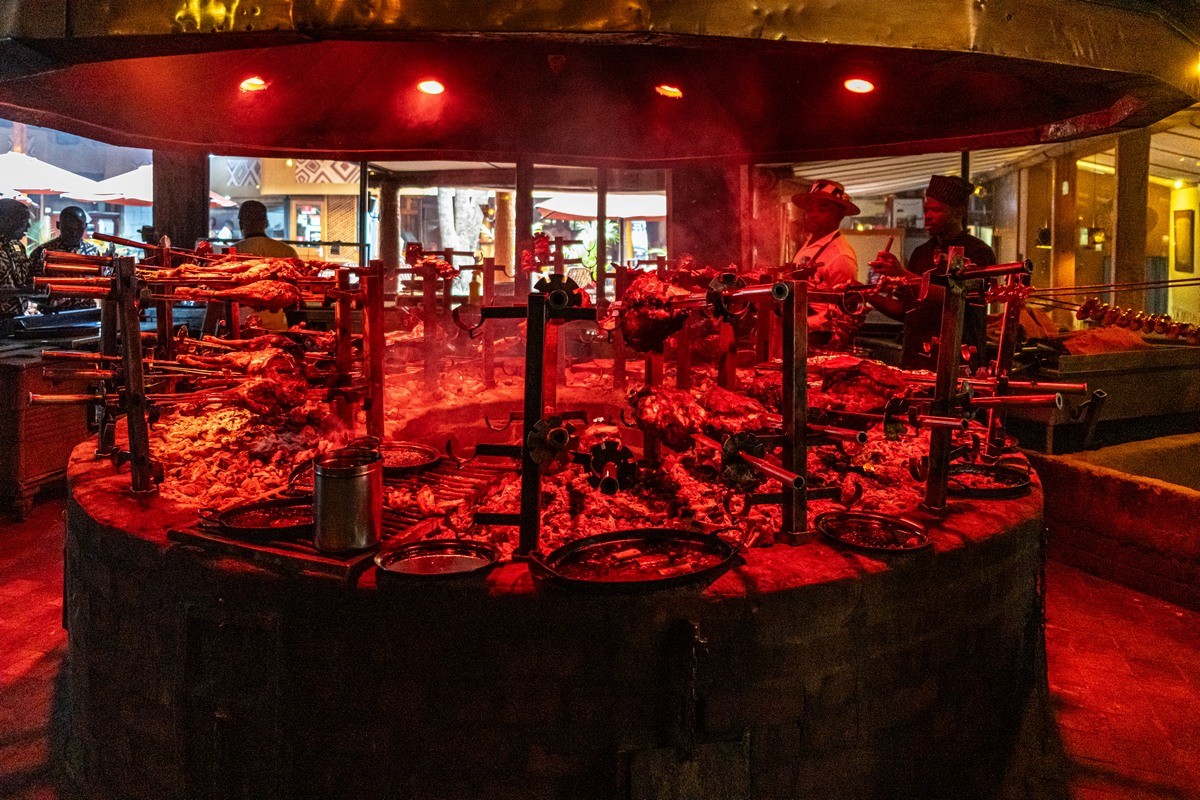 The way they serve the food is pretty unique; at least, I'd never seen anything like it…
Basically, waiting staff are constantly toing and froing – conveyor belt style – with skewers (turns out – not skewers, but Maasai swords!), and they drop by tables offering whatever meat happens to be on their particular skewer sword. You either agree to accept it, or you pass – perhaps waiting for the next sword / type of meat (beef, pork, lamb, chicken… ostrich…….. crocodile!) (no wild game meat; that was banned in the country in 2004). And when you feel you're almost at your physical limit for meat consumption in one sitting, they place a little flag on your table. The flag is up = "Keep bringing us the meat!". The flag is laid down = "No, stop! At least give us a break from all this meat already; we'll raise the flag when we're ready to continue our feast after our time-out!" :-)
Entrance sculptures. Actually – no: that hippo is a barbecue grill! Look closely!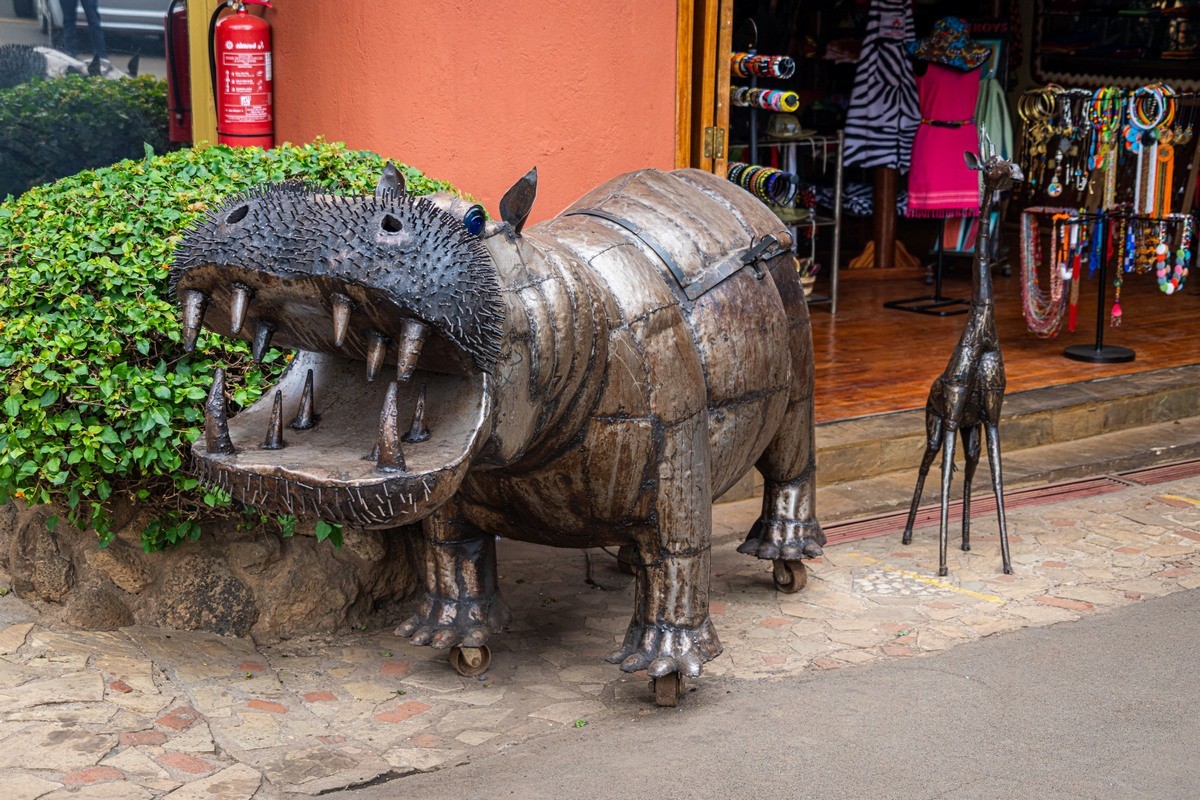 Like I say: the menu's unashamedly anti-vegetarian (however, the Wikipedia page states there's a vegetarian "option") ->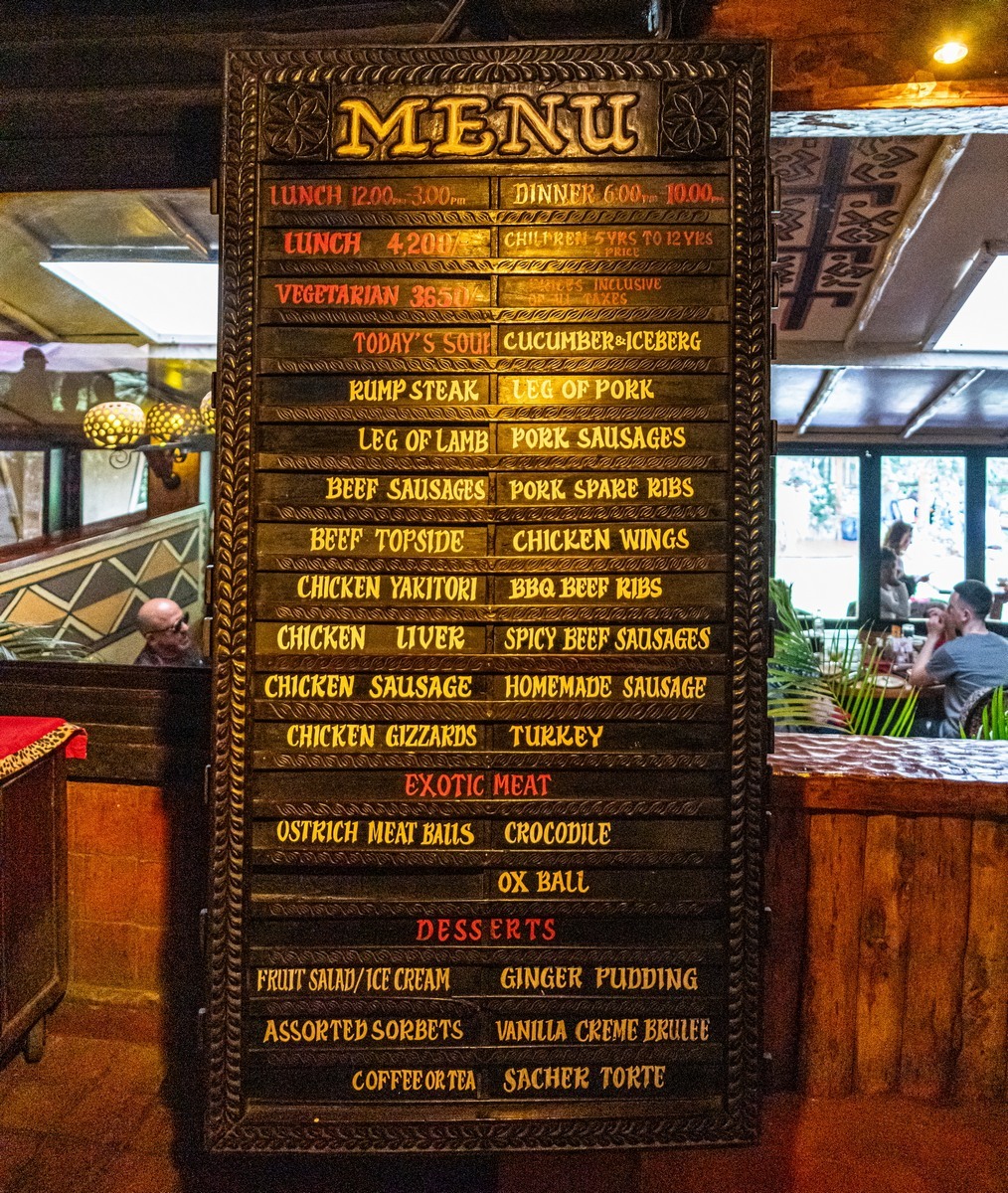 One other thing about Kenya – the over-abundance of souvenir shops. Sure, I'm used to them being most anywhere I go as a tourist, but here the scale's just – off the… do'h! ->
…And inside each souvenir shop – sooo much stuff! I mean – where do you even start (if at all!)?
Next up for us – back into the car and to the airport. Time to fly to our first port-of-call on our safari-adventure: Ol Pejeta National Park…
The rest of the photos from Kenya are here.