How to kill time in Beijing if your flight's delayed.
Hi folks!
Been a while – yes; but I've been busy. More on that…
So, you know how business trips for me are pretty much always intense, hi-tempo, tight-schedule, action-packed affairs? Well, guess what? This summer that "template" transferred over to my summer holidays. And I couldn't be happier for it!…
In almost three weeks – first with colleagues and then with family – I visited a full 10 locations, staying in hotels, villas – even tents! Put another way, for 18 days we stayed in one place on average 1.8 days. More specifically: Beijing; Shenzhen; Guiyang; Nairobi, plus another six overnight stays across Kenya (the final one being next to Diani Beach, where we decompressed for a few days after all the tourism-till-you-drop:).
I said above I couldn't have been happier; however, not everything went smoothly. Luggage went missing, and there were flight delays of several hours. Fortunately, the first such delay we found out about in advance of setting off for the airport, so we killed time whiled away the time leisurely at Lake Houhai (situated near the center of Beijing, some two kilometers north of the Forbidden City)…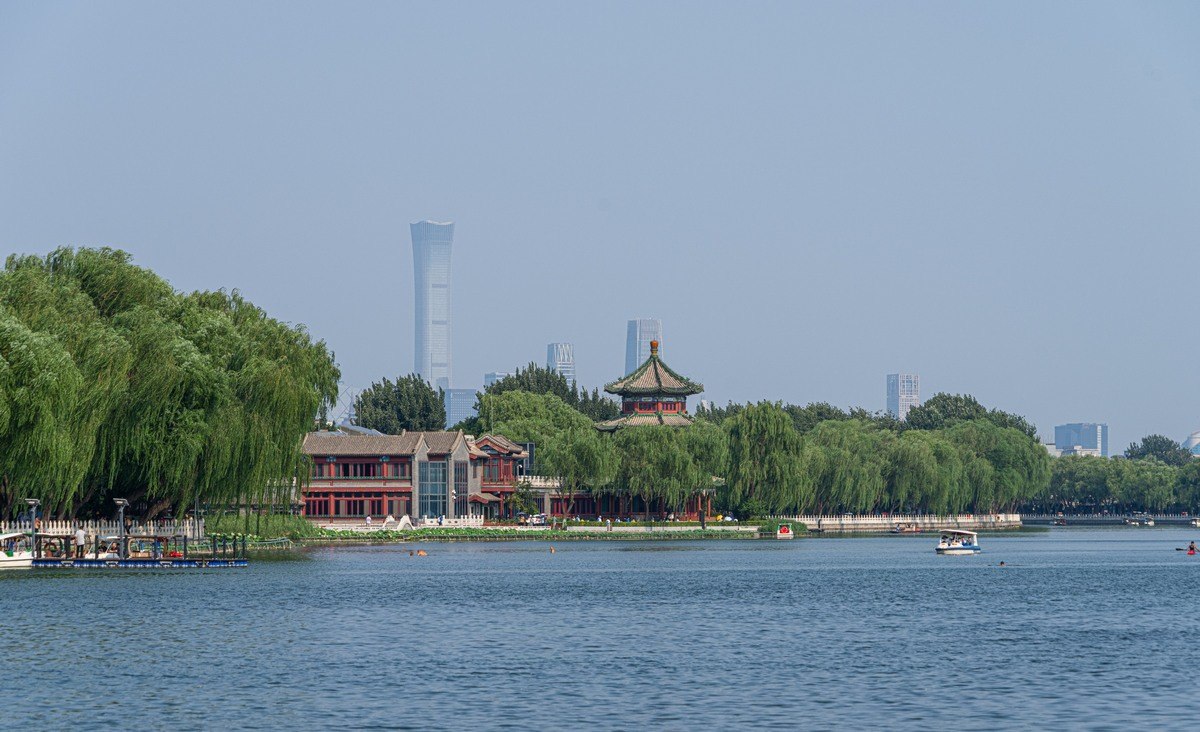 Hoohai's a real nice place – most worthy of a visit should you be in the Chinese capital one day. Sure, it was hot, but at least the air's much cleaner these days. Come evening the heat's more bearable – with more folks strolling languidly around the bank of the lake (and into bars along the way), or taking to the lake itself on various waterborne kit: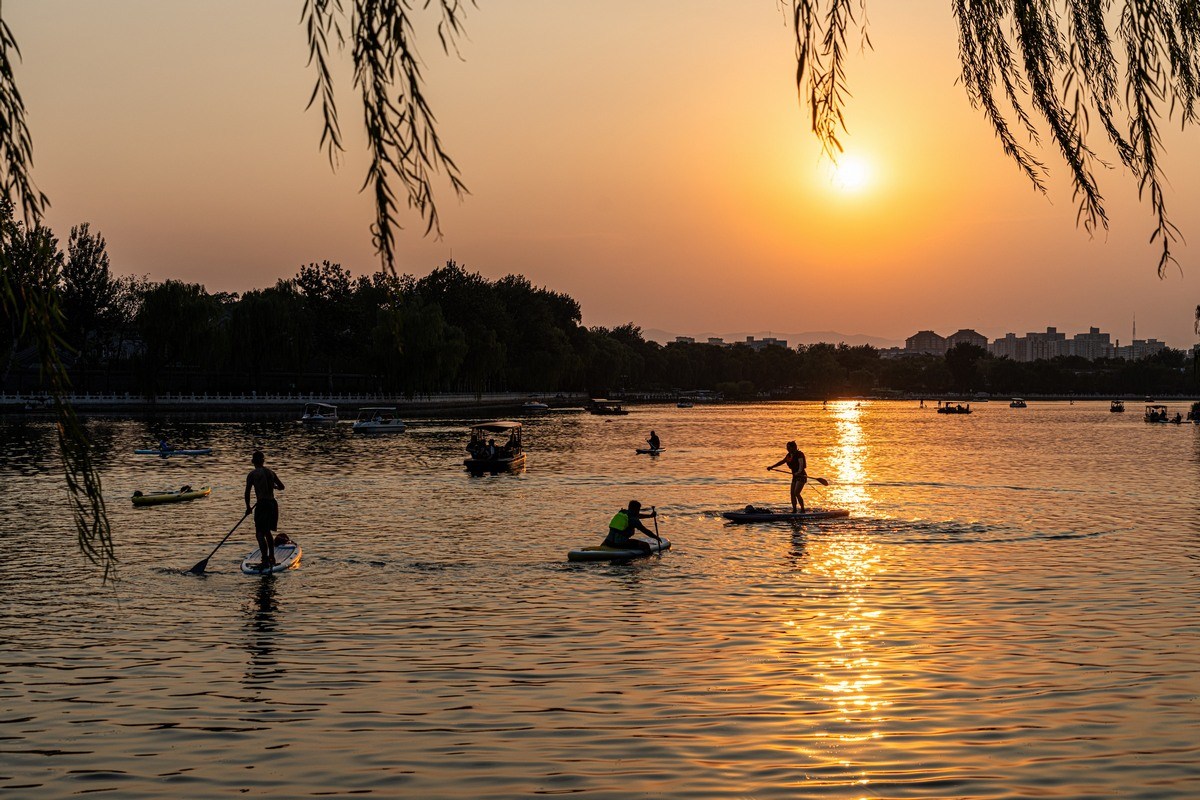 …Or without the kit: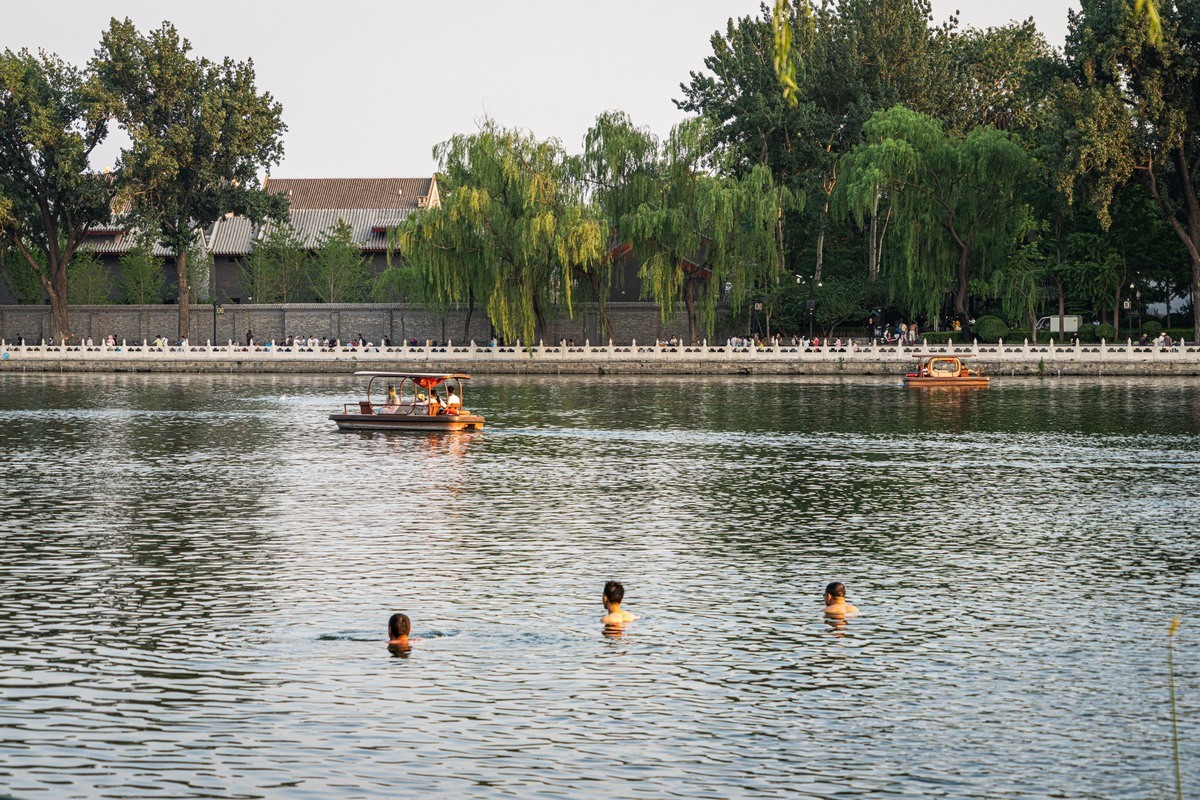 Street board games: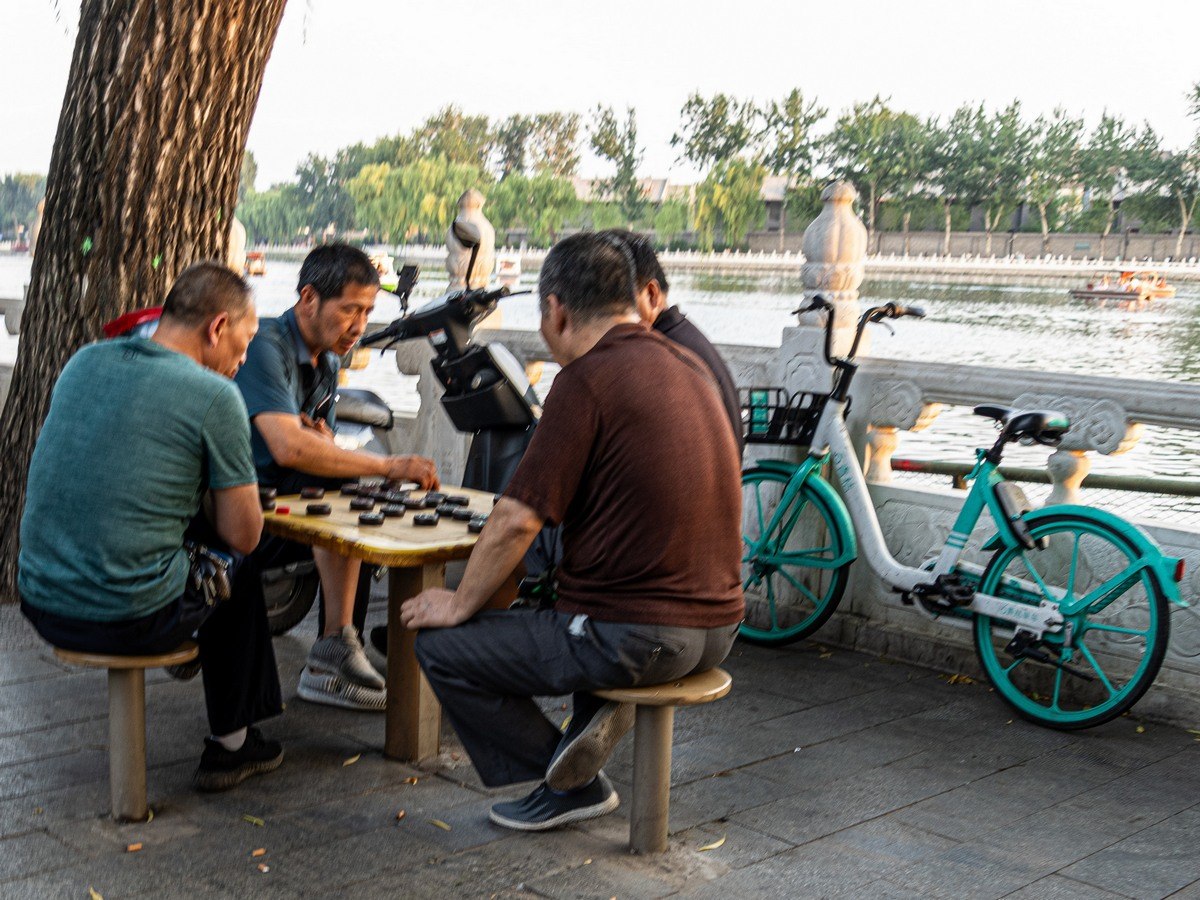 On the whole – an idyllic setting for complete relaxation of body and soul. Nice!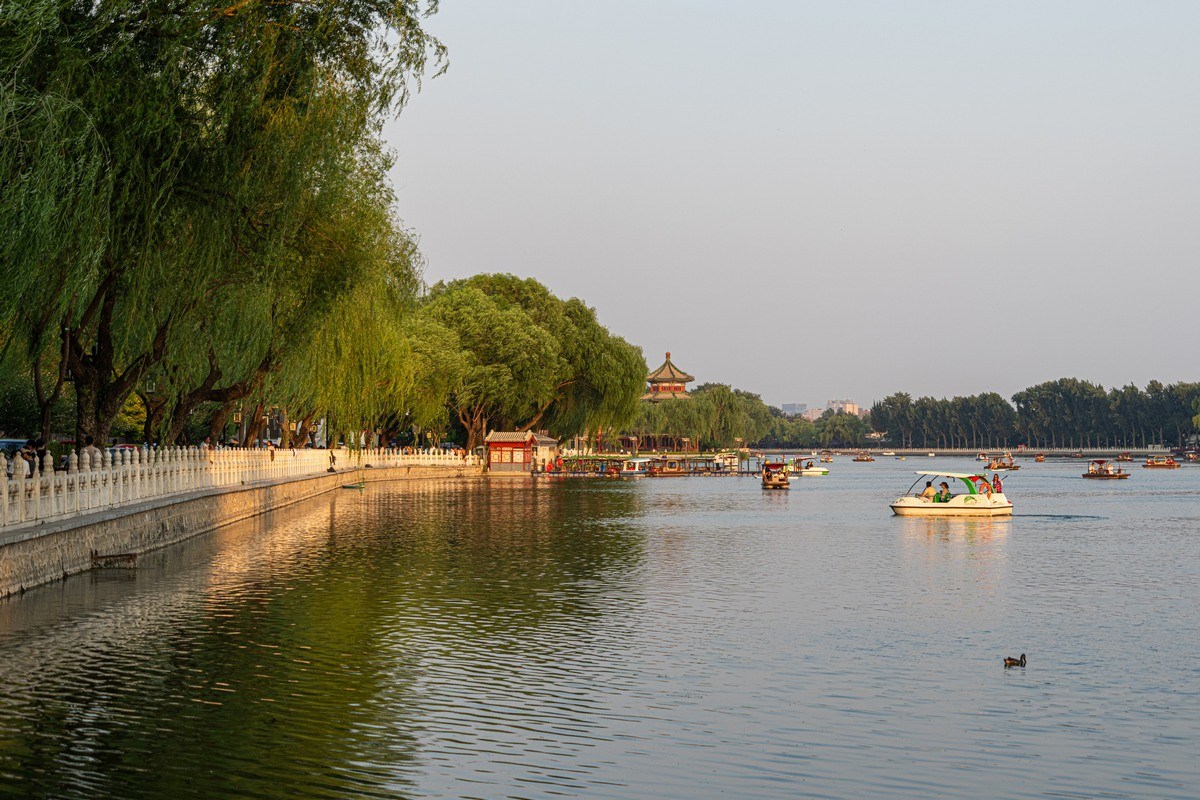 I did enquire about, and was duly informed of what these pagodas, other buildings and statues are called and what purpose they serve; alas – I proceeded to swiftly forget all of it (too much chilling to have engaged memory, I guess :) ->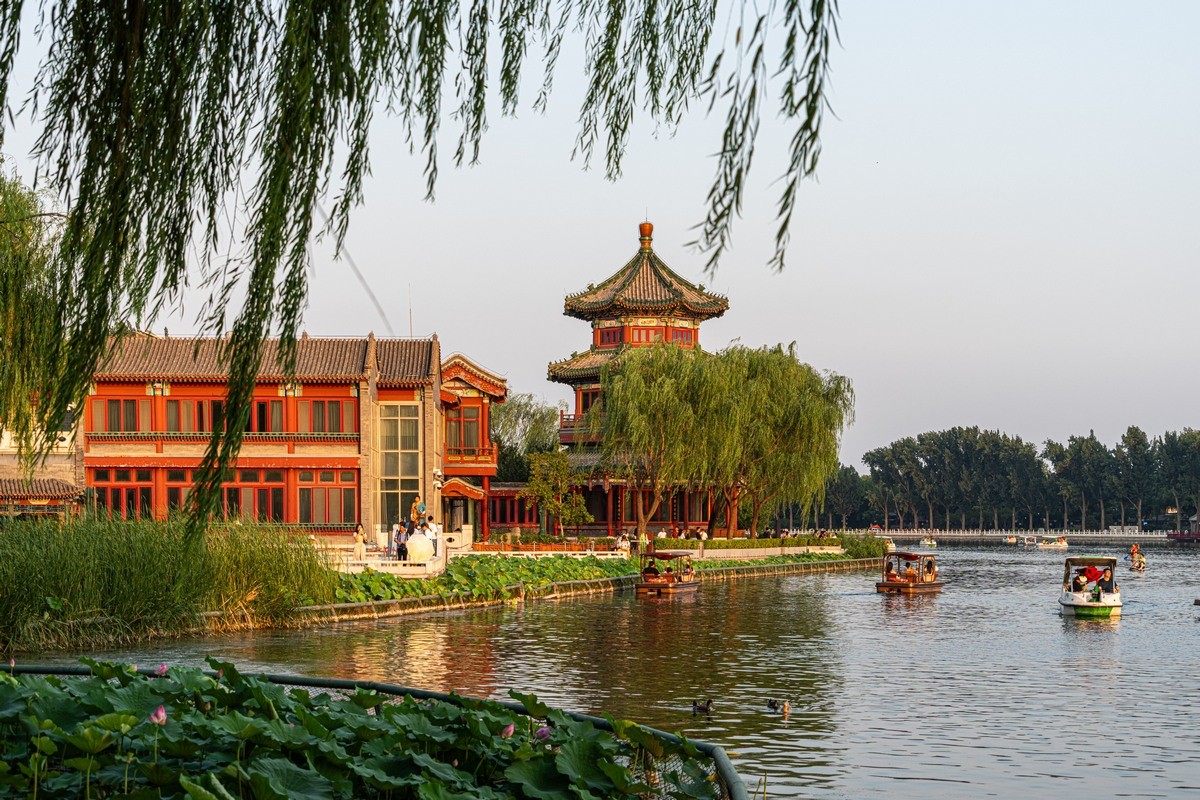 Whatever they're called and for, they do look charming – especially at sundown ->
The crowds truly thronged. Grrr. But what do you expect in the capital of the world's second-most populous country (did that surprise you?!)…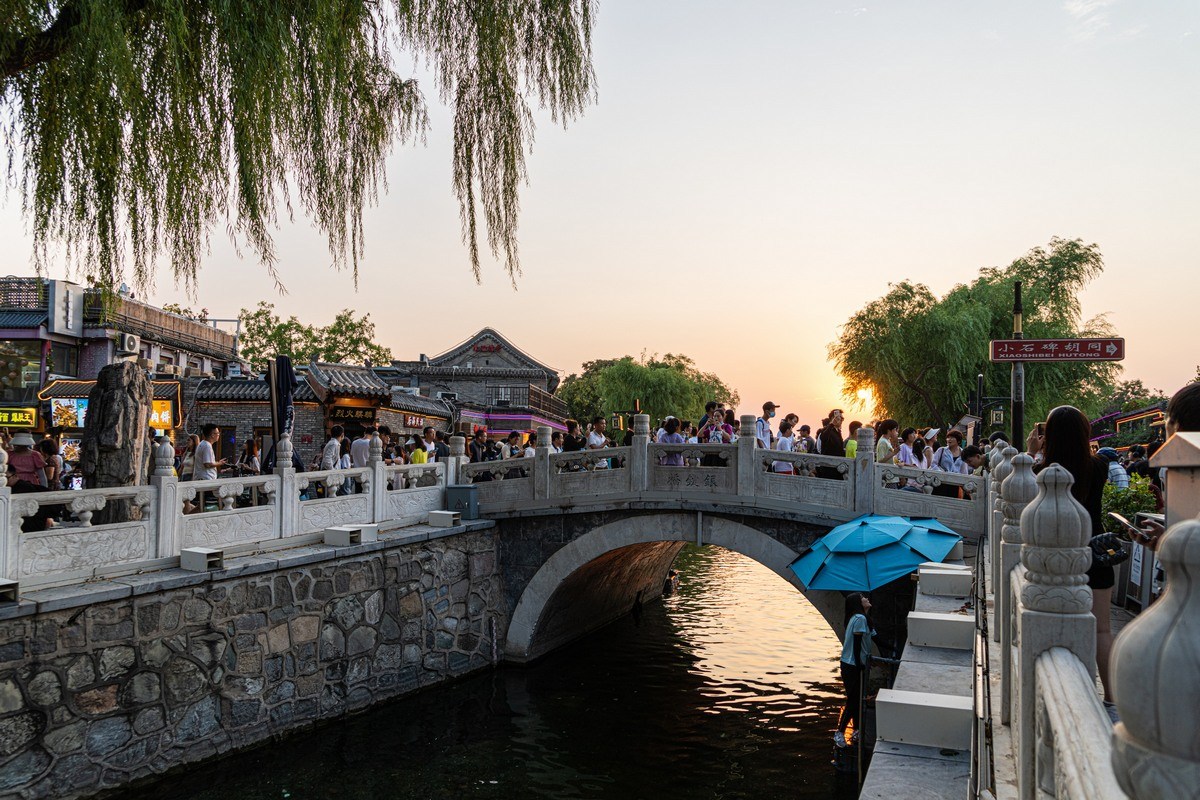 China – finally – liberated, after three years of varying degrees of (mostly strict) lockdown-quarantine. Poor things. Now – they're back and hungry as heck for tourisms! ->
…And not a facemask in sight! ->
Promenade. Btw – it seemed I was the only Homo sapiens here with a euro-face! ->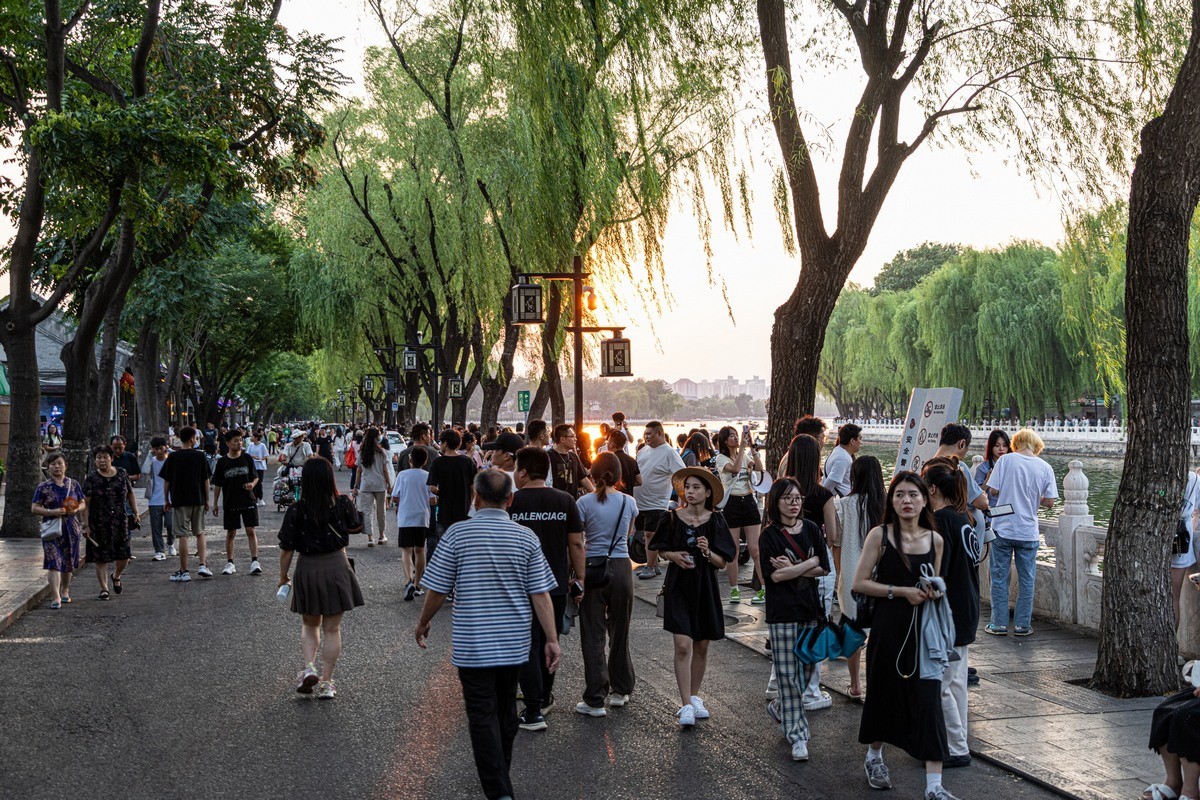 Ah – no: not everyone is mask-less. But 99+% are: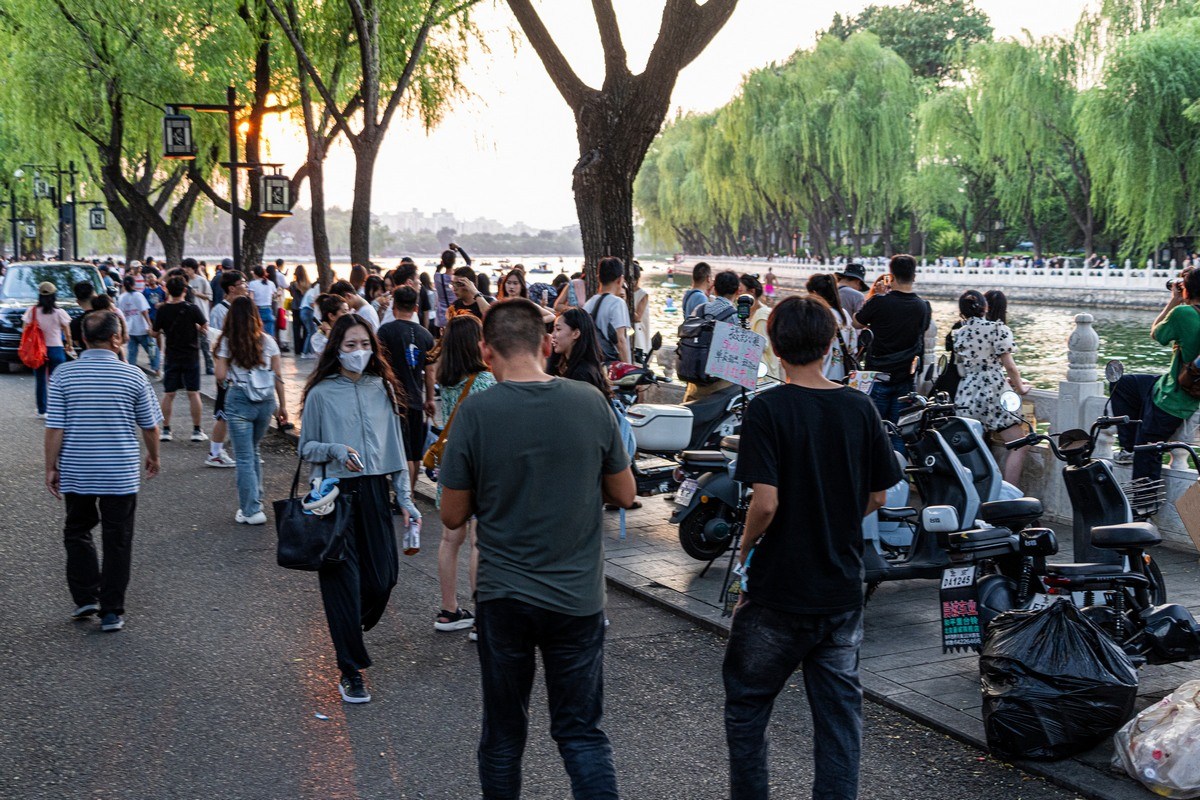 After a filling, thoroughly satisfying Chinese dinner, we strolled the full circumference of the lake. It was then, mid-sunset, when I fully realized: "Aaahh – back in China. Oh yes!"
Some were too busy fishing to notice the sunset ->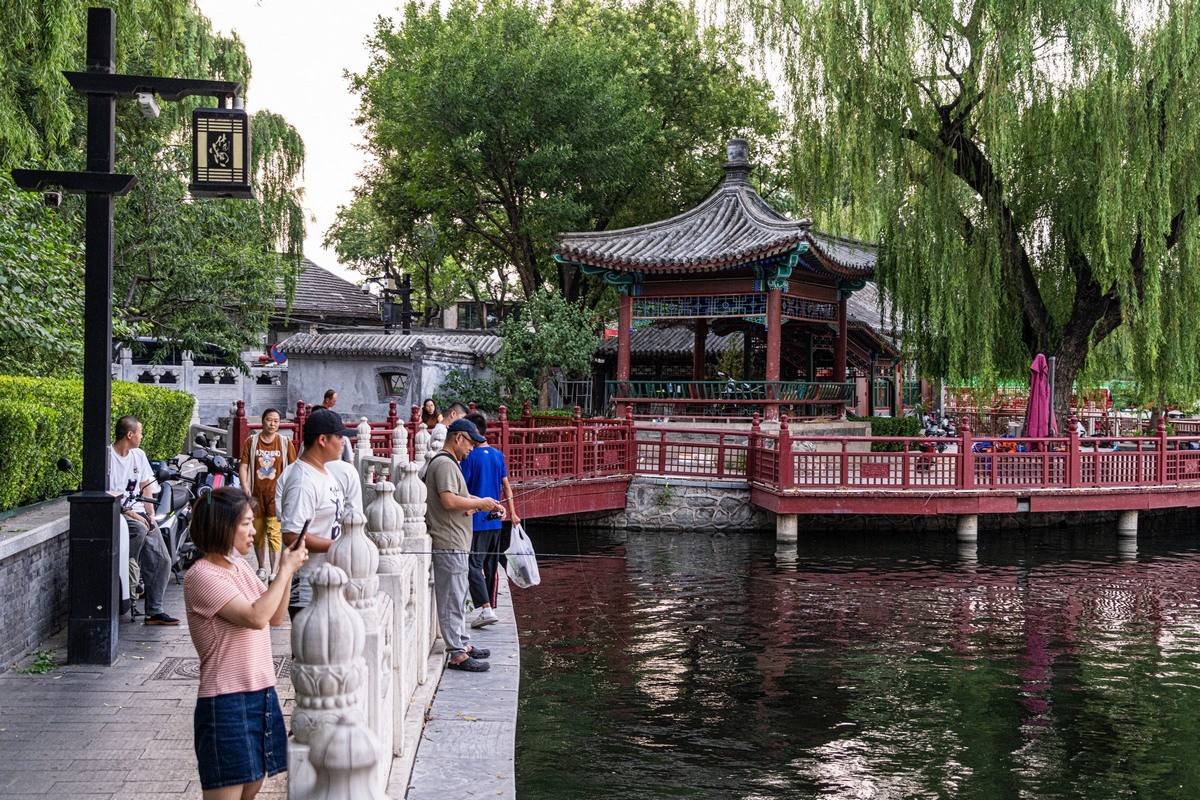 And that was that: impromptu Beijing-lake chillage – done. Four hours later we were taking off, flying south. Where to and what was next – coming up soon!…