I'm lucky enough to find myself in China several times a year, and often that means its capital – Beijing. I'm also lucky enough to be able to take the time out of my busy business schedule here to get in some touristic sightseeing. Which is just as well as there's just sooooo much of interest to the tourist in and around this amazing city. But what's strange is that I haven't been back to the city's top tourist attraction since… 2009 – nearly 10 years ago!
And what's the city's top tourist attraction? Ah, yes – this post's title gives it away a little. Yep, it's the Forbidden City.
The Forbidden City is probably one of the most impressive palace complexes of ancient monarchies. A full 24 emperors (plus their wives (of which there would be whole hierarchies!) lived here during their respective reigns, together with their royal courtiers, generals, eunuchs, etc., etc., etc. Indeed a great many folks worked, ruled and simply lived day-to-day within these city walls, uninterrupted for almost 600 years. Ok – I'll stop there: no need to quote Wikipedia. For those interested in the history of Chinese ruling dynasties – check out the links above (highly recommended; most interesting). For now though, I'll limit myself to some maps of the Forbidden City:
The above photos, btw, are from here, here, here and here; the accompanying texts there are worth reading too.
Instead of copy-pasting from the net, I'll just give you the pics I took on our stroll around the palace complex, with a brief running commentary…
The entrance to the complex is none other than perhaps the most famous spot in the whole of China. Guessed yet?…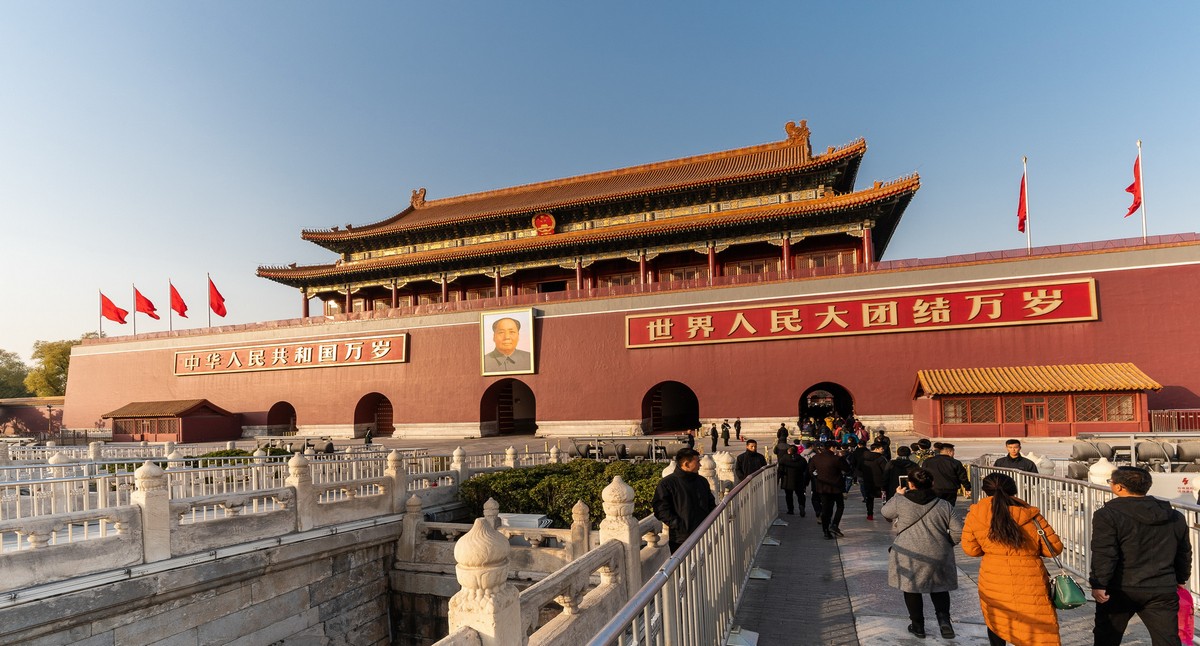 … Tiananmen Square (天安門). Tiananmen, incidentally, means Gate of Heavenly Peace, and 'the Tiananmen' is actually the monumental gate in the wall of the Imperial City (within which resides the Forbidden City). We get inside, and get our tickets to the Forbidden City…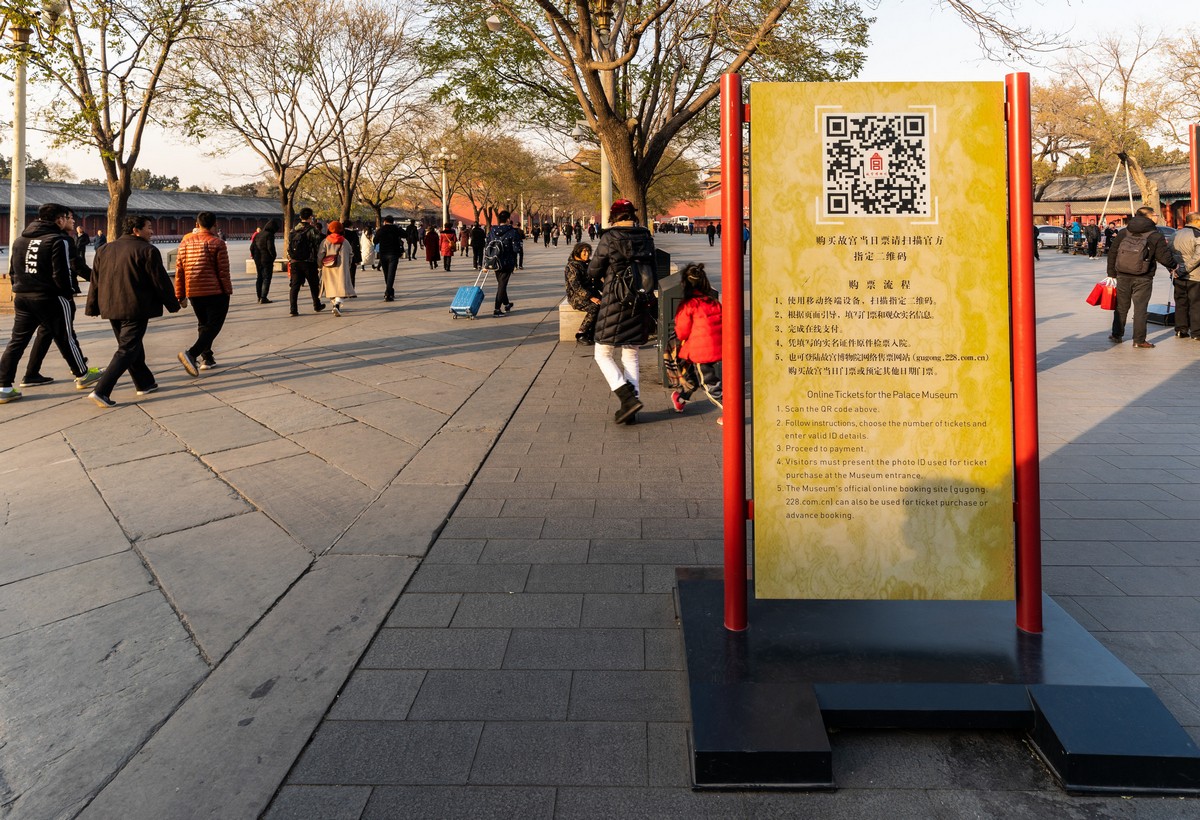 Buying tickets was very modern and convenient: place smartphone on the picture and enter passport details (for foreigners; locals can just show their ID card).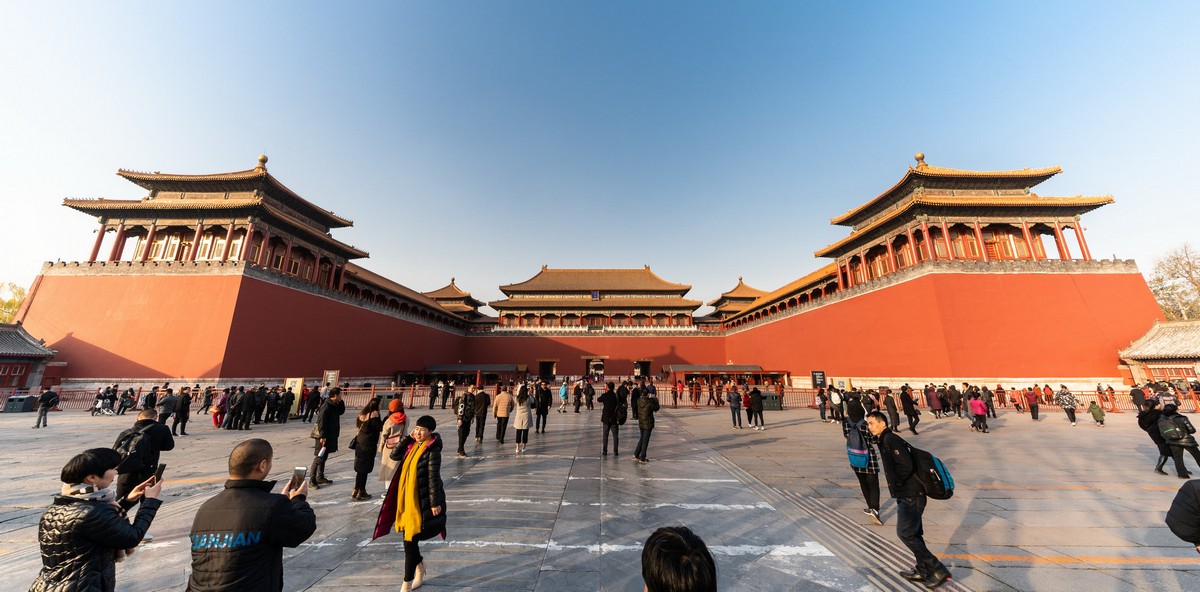 Security, X-ray, minimally-paranoid security checks, and in we go…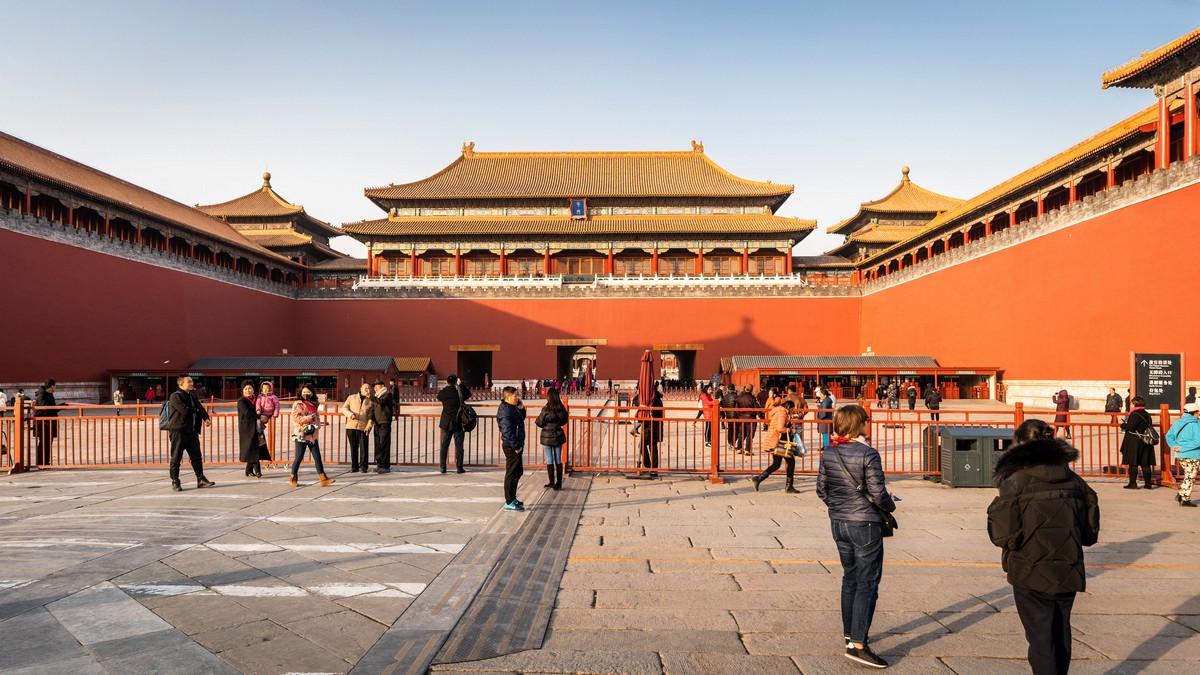 The vast spaces and overall grand scale of the place: imperially grandiosity imperially Chinese grandiosity! Remember, if the Chinese think it's worth doing, it's worth doing it BIG!
The reception hall – for receiving and entertaining the emperors' guests:
Next – 'internal working areas'. What today might be called 'offices':
No, no… NO! They (turtles) really are pursuing me – even here!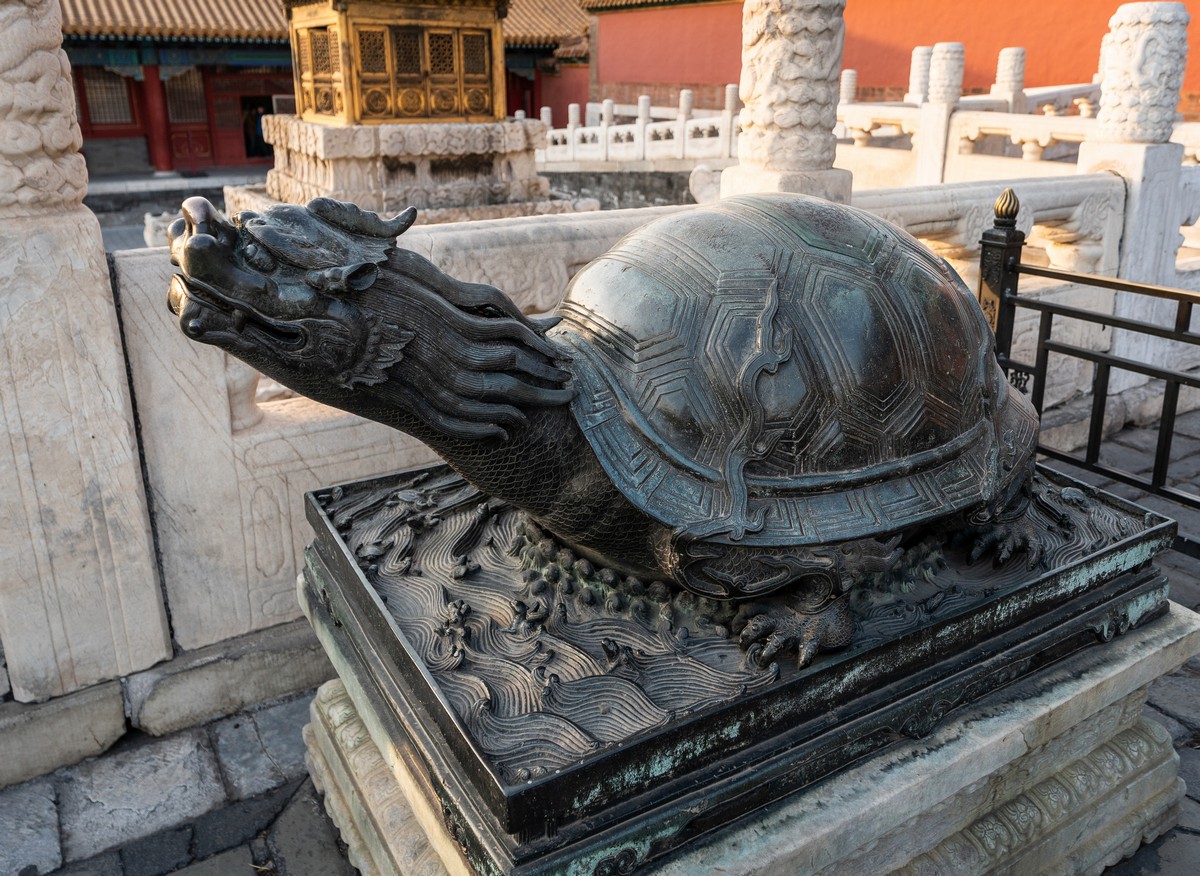 Onward… – into the gardens:
If you look closely…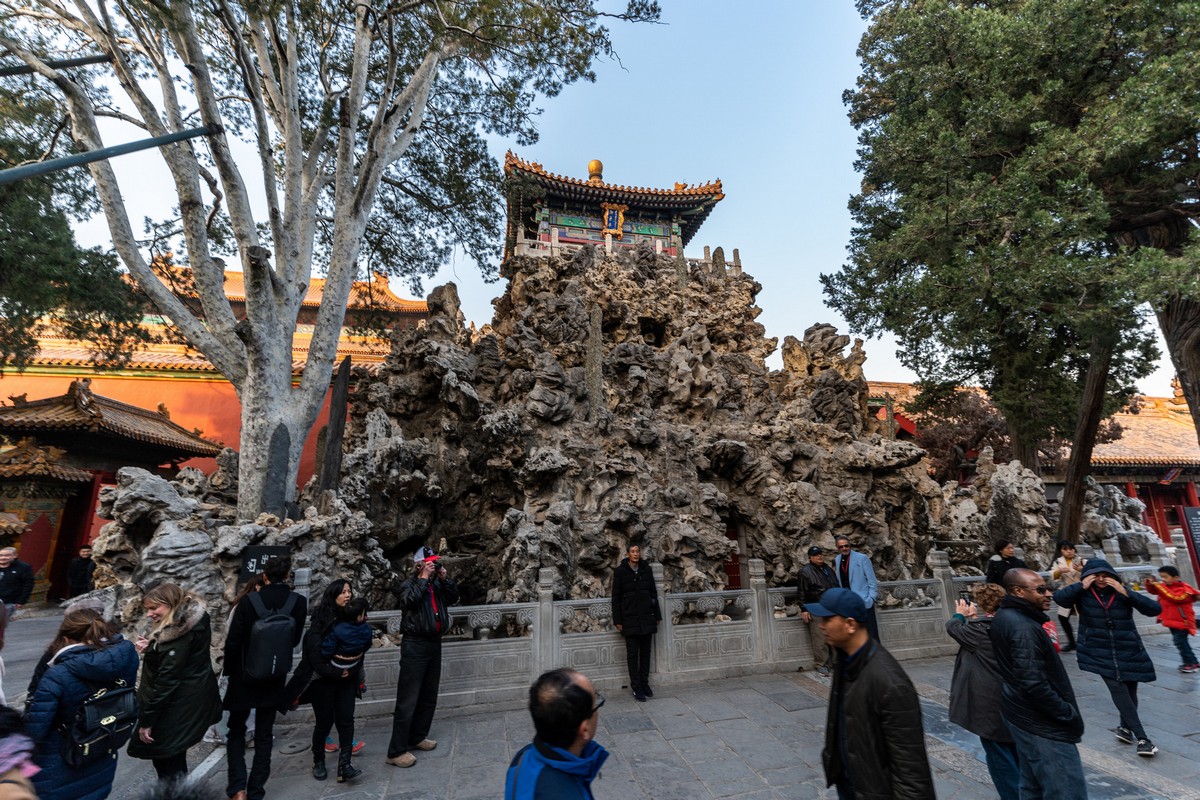 A little closer…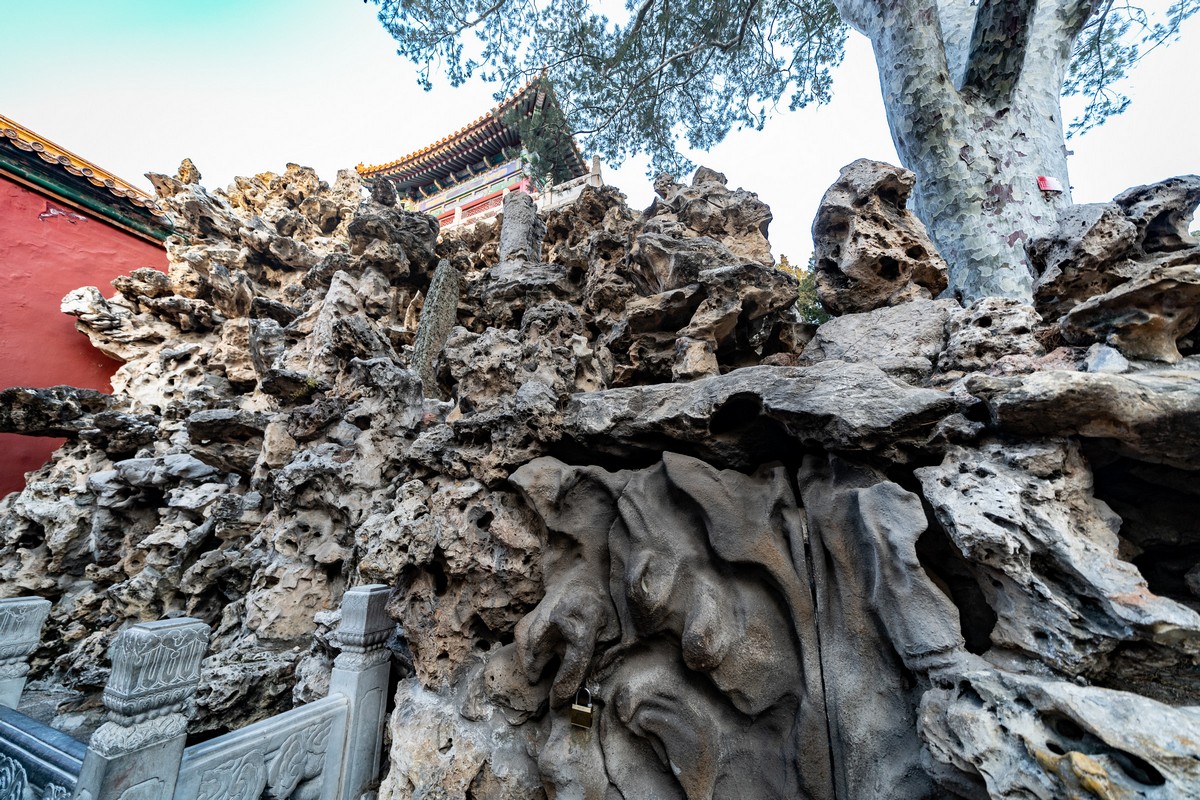 My word! A padlocked secret door!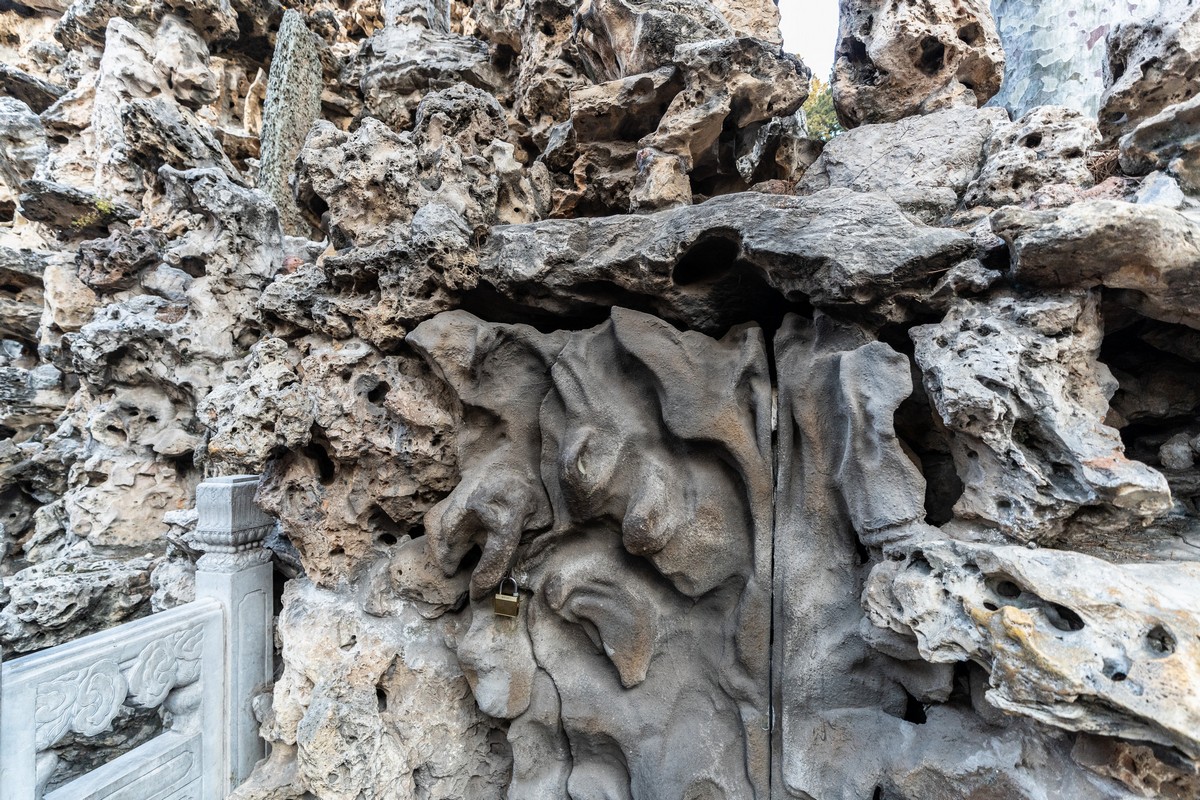 And that was about it. Time to head back in the direction of Tiananmen…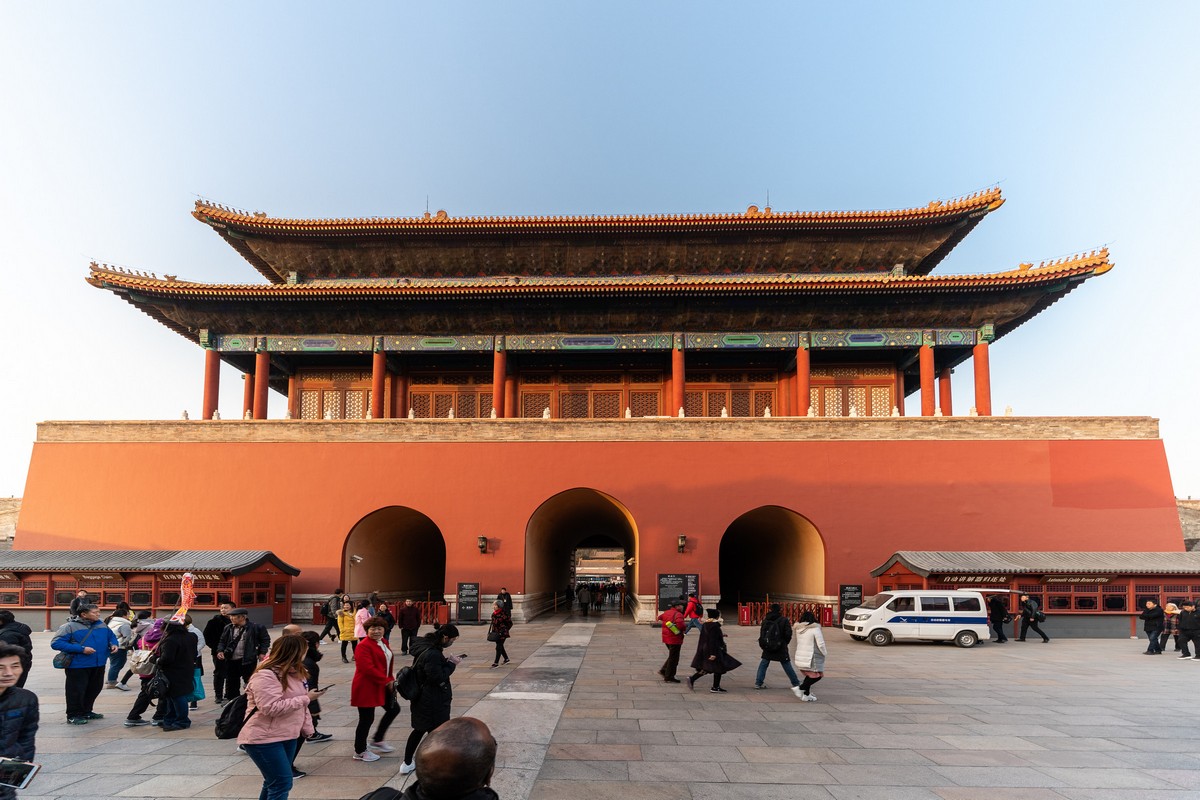 We go back along the top of the wall – now open (was closed off in 2009).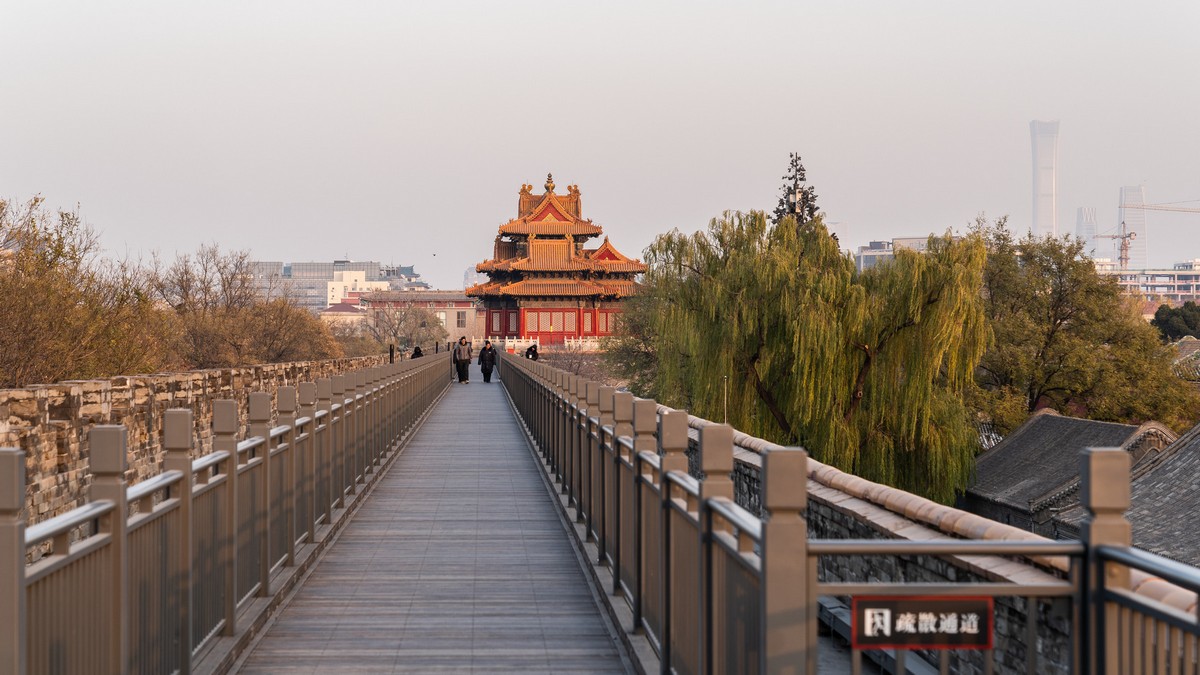 Therefrom, these here views:
Oh my glaring! The sun! In Beijing )).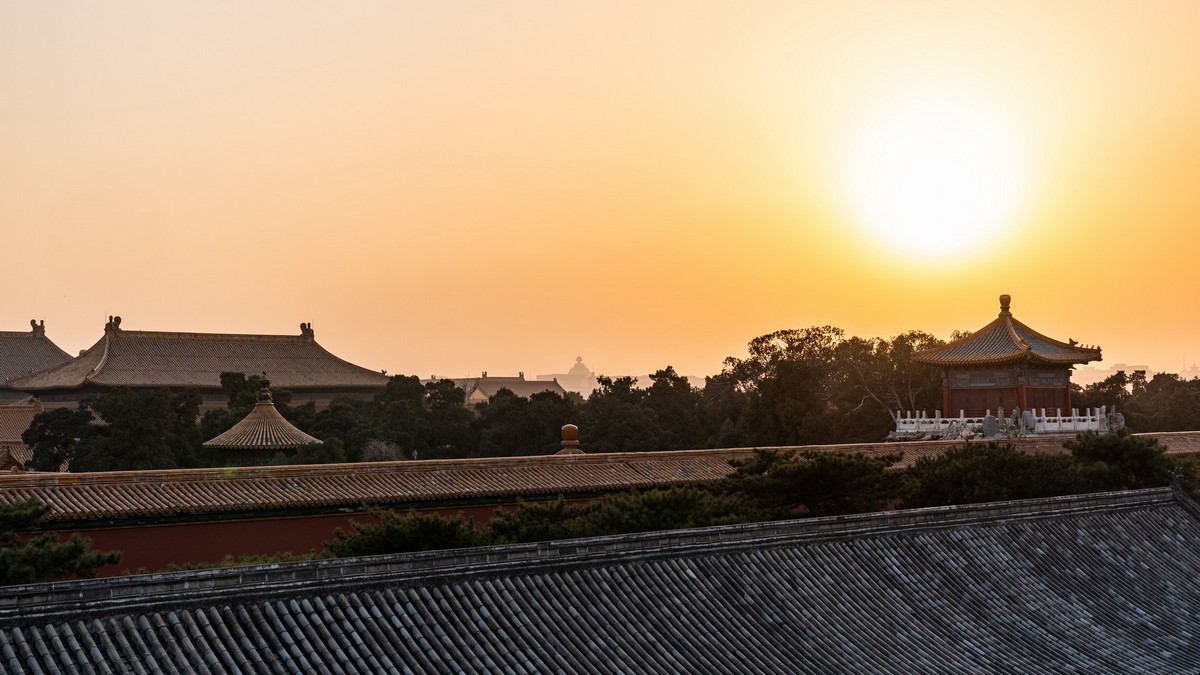 Actually, the poisonous gassy smoggy curtain – it's still there (like, where's it gonna go?)…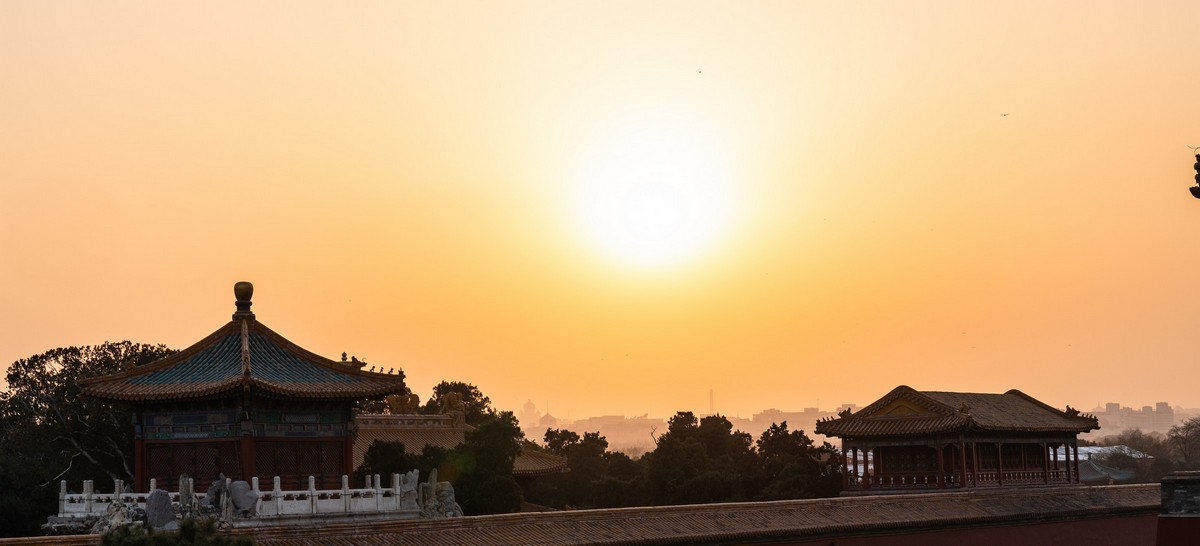 Indeed, the local ecologists and Greenpeacers have their work cut out here. Meanwhile for us, it was time to leave the capital…
Two PS pics: the rare sight of me in a suit; and the suitably non-rare sight in China of a full suite of Chinese cuisine!…
That's all for today folks, but I'll be back tomorrow… from another far-eastern capital of note…