Emotions through the roof – in sunny St. Pete!
Our guided walking-tour of St. Pete started out great. But things were about to be taken to the next level – literally! Rooftops, here we come. But first – a surprise: turns out most of the roofs are wooden (on the inside, under some tin sheeting)! ->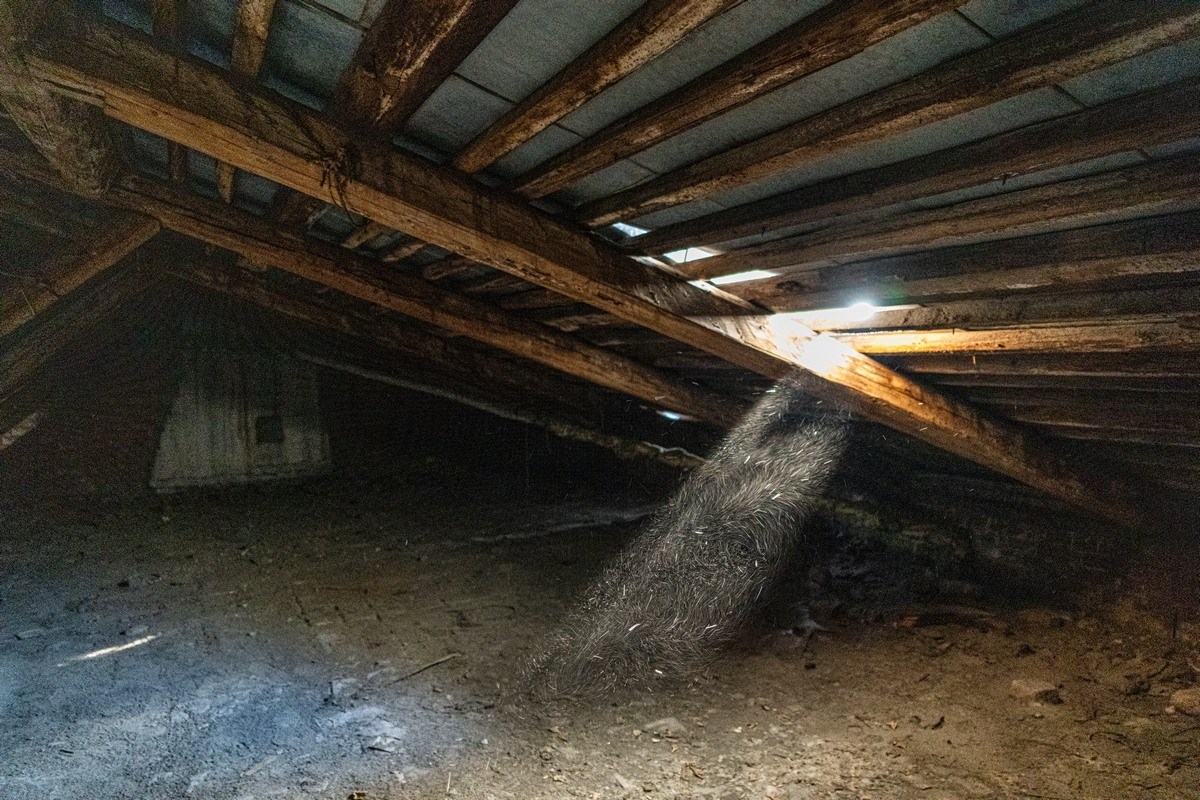 I have to say I wasn't expecting this; from afar things like a lot more modern. Never mind. The main thing – the views from the roofs, not the (inner) roofs themselves.
St. Isaac's Cathedral, naturally ->
On the outside – tidy roofs ->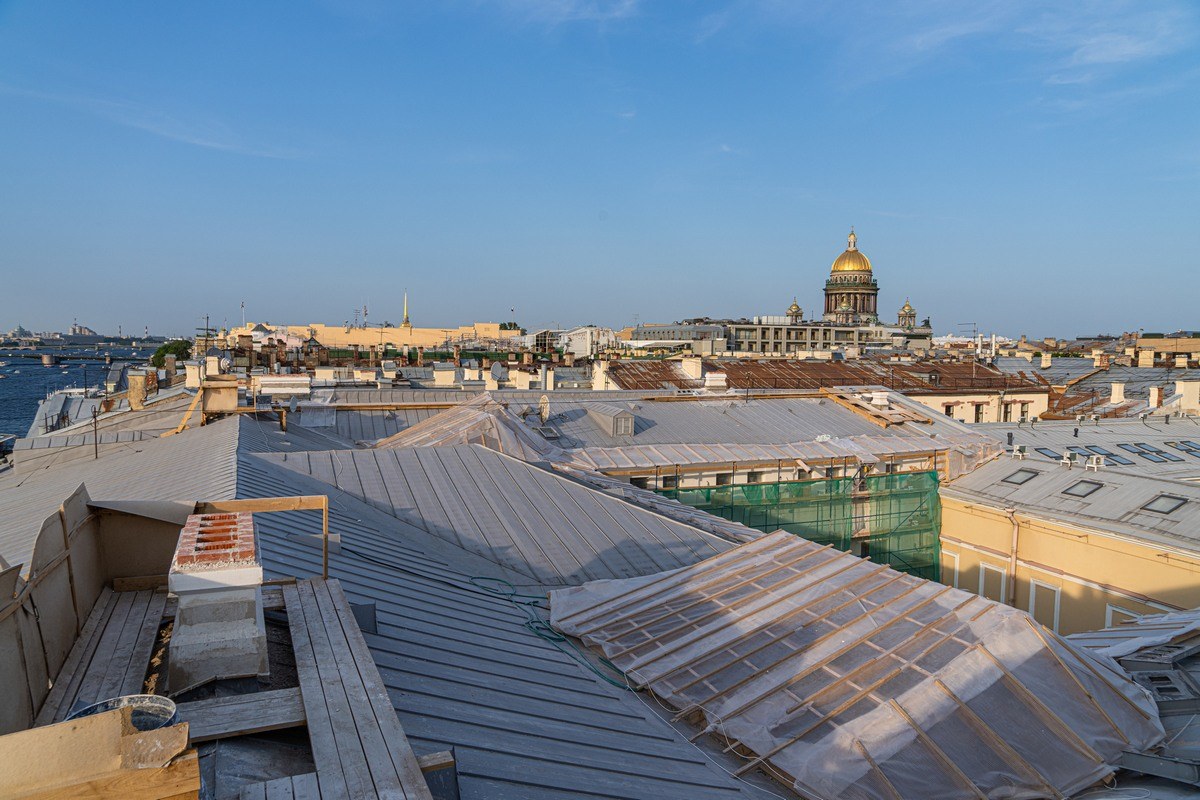 Messy roofs ->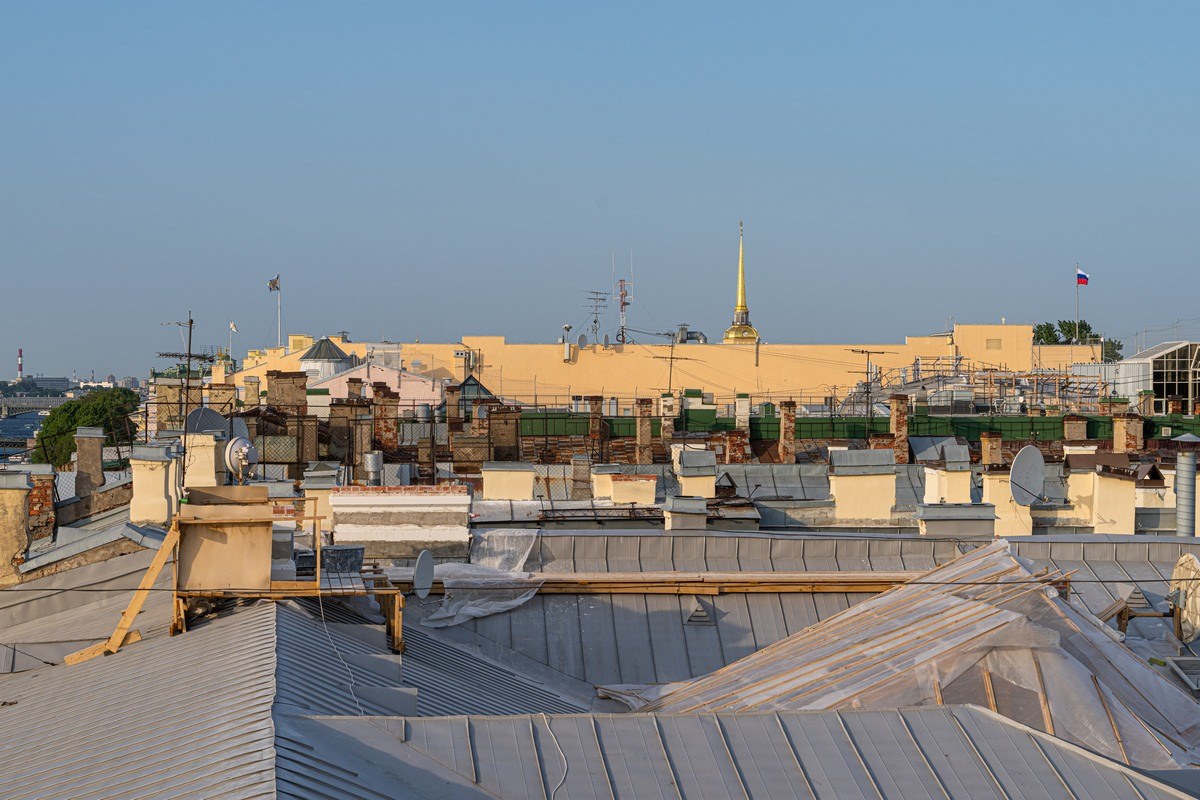 Graffiti'ed roofs ->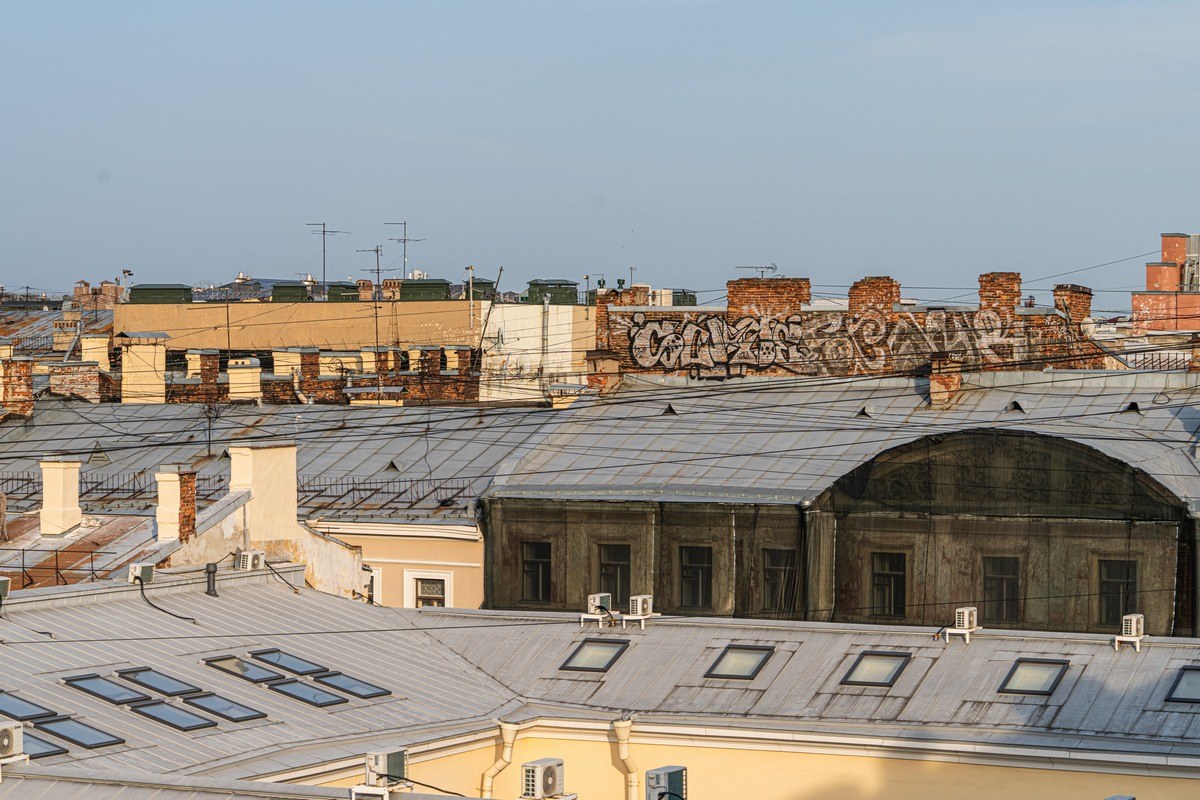 Ideal-viewing roofs ->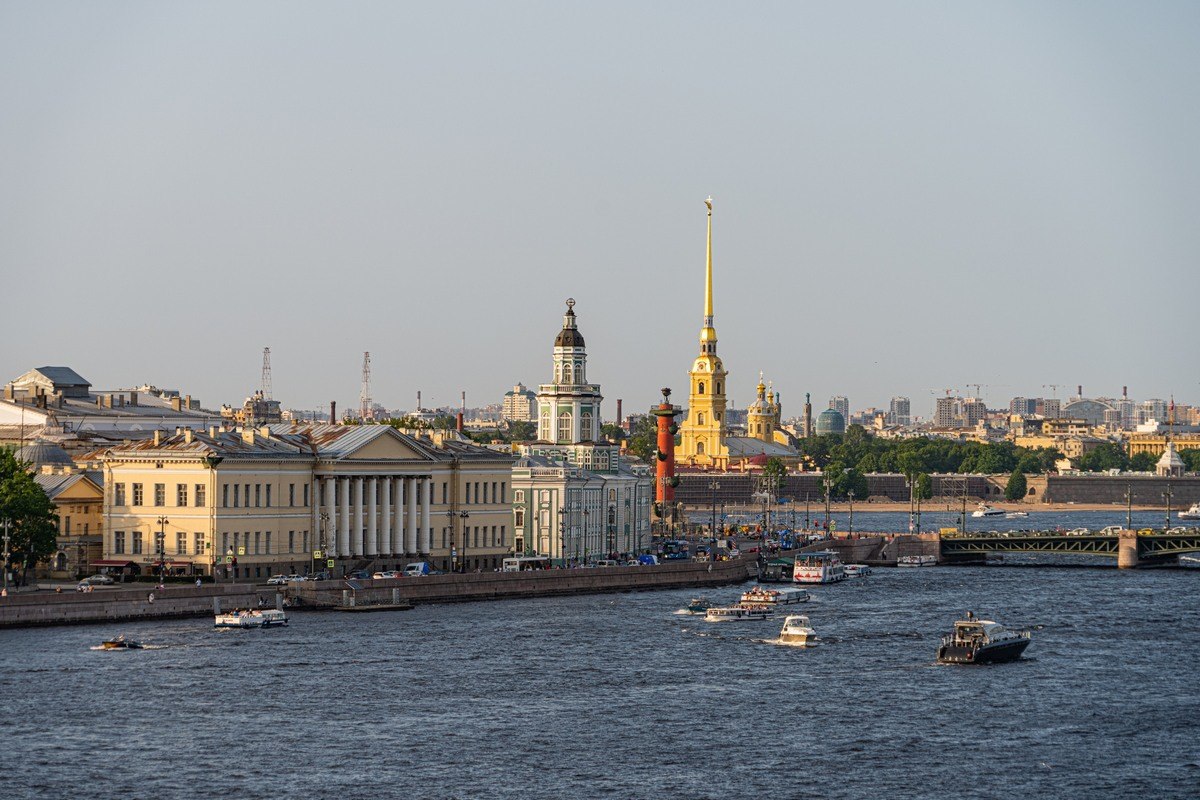 Sunset roofs ->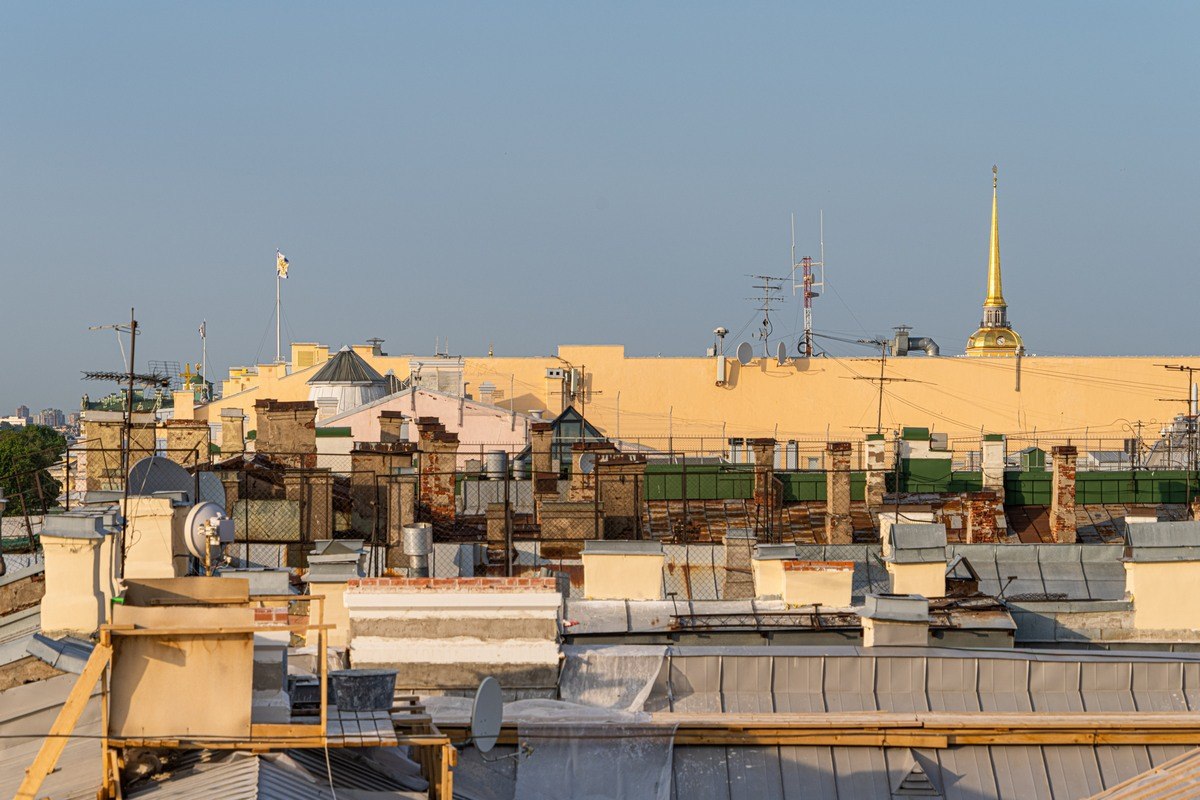 // Apologies for a few seemingly duplicate photos. I just kept snapping as I was in such a great mood up here. I'm in just as great a mood going through them all now!…
Nevsky roofs ->
A brief descent back down to the charming St. P courtyards…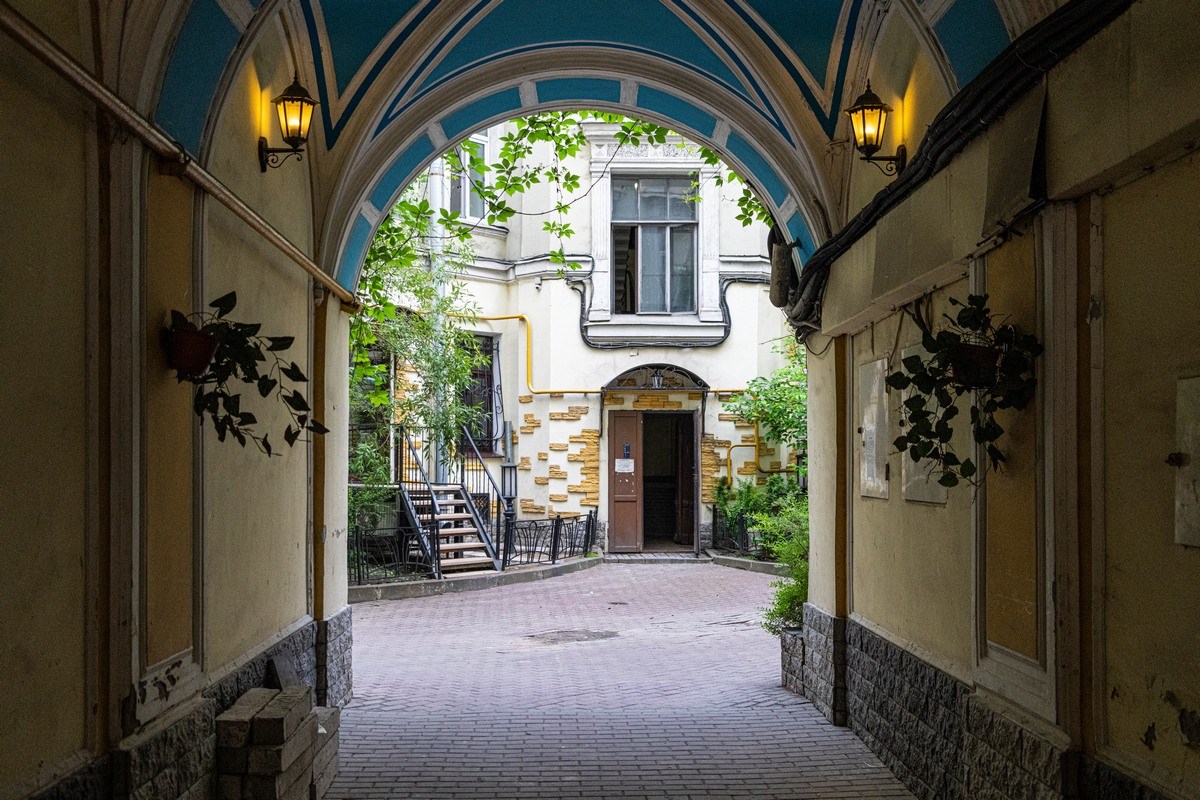 …Before we were back up again for more elevated raptures ->
Mysterious wall:
One of my pet-hates – messes of wires and cables, but I tried not to dwell on those. Anyway, it could be worse )…
A view of a St. Petersburg well-courtyard from up top:
Wonderful views. Period ->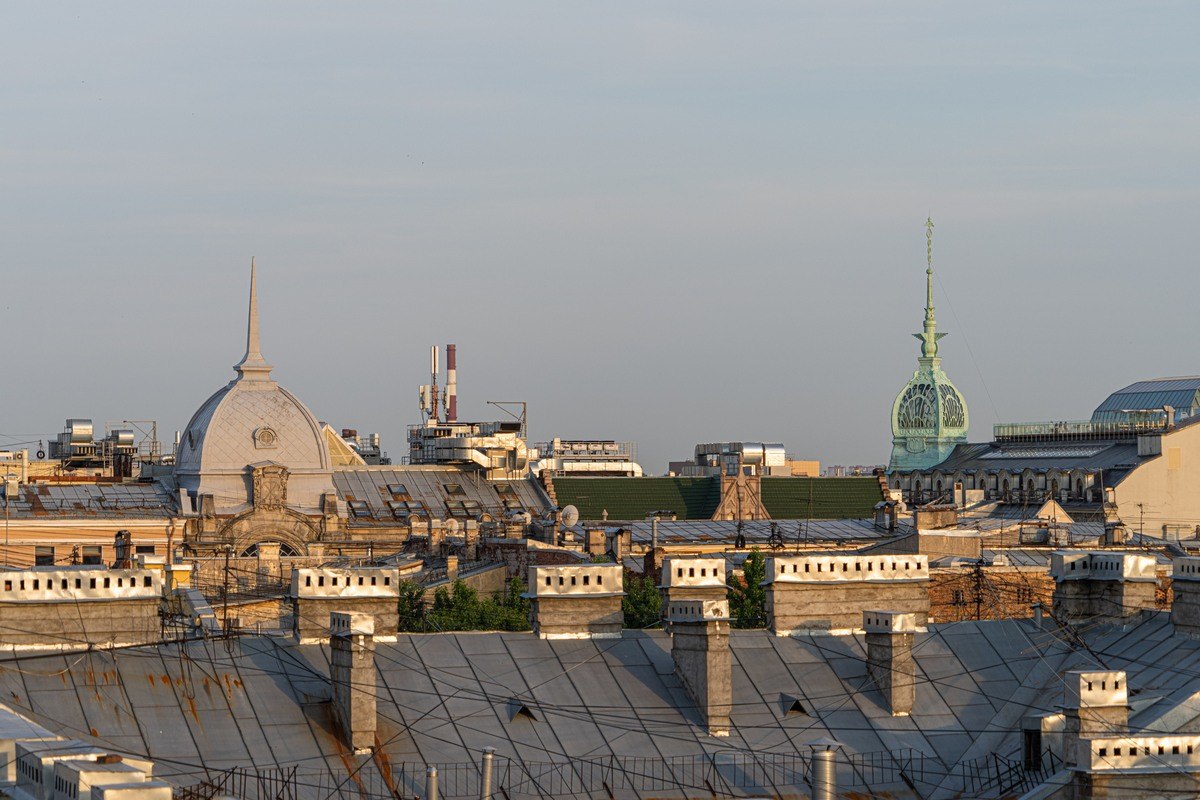 Plenty of chimneys too ->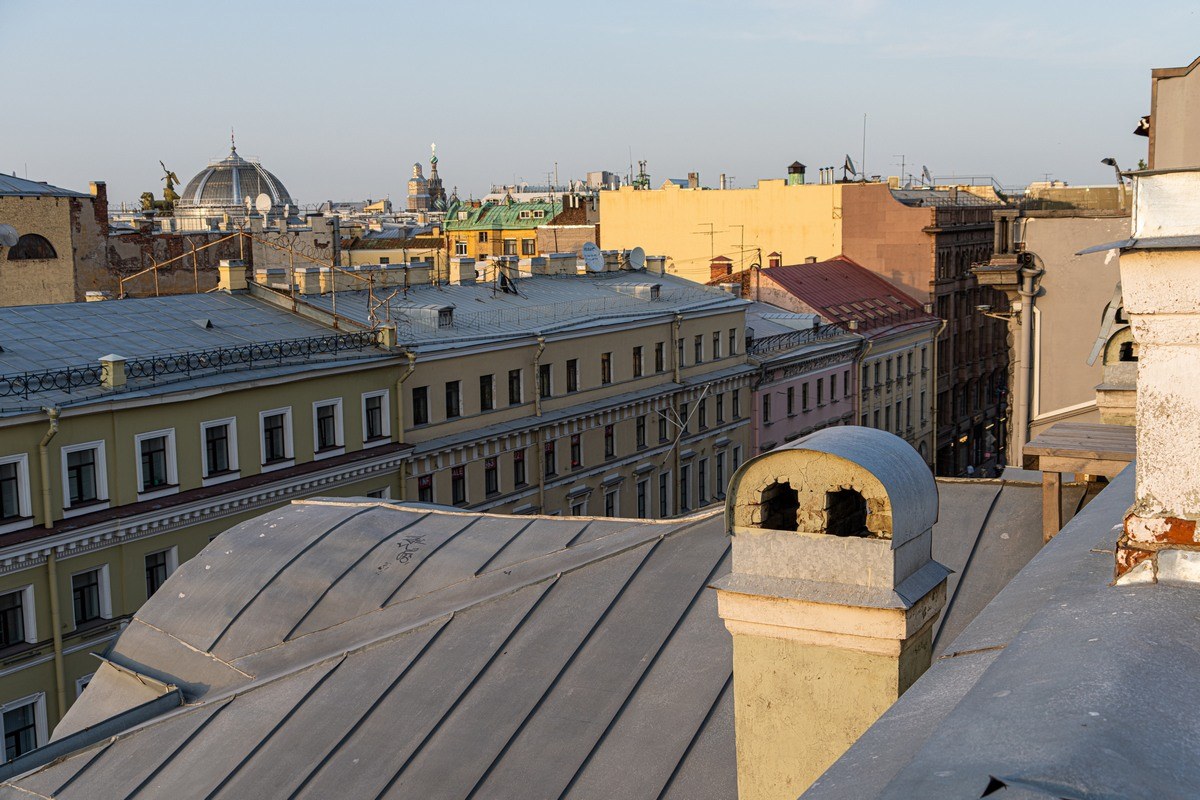 Haze; Lakhta Center:
No comment! ->
Oops. I didn't mean to invade anyone's privacy! ->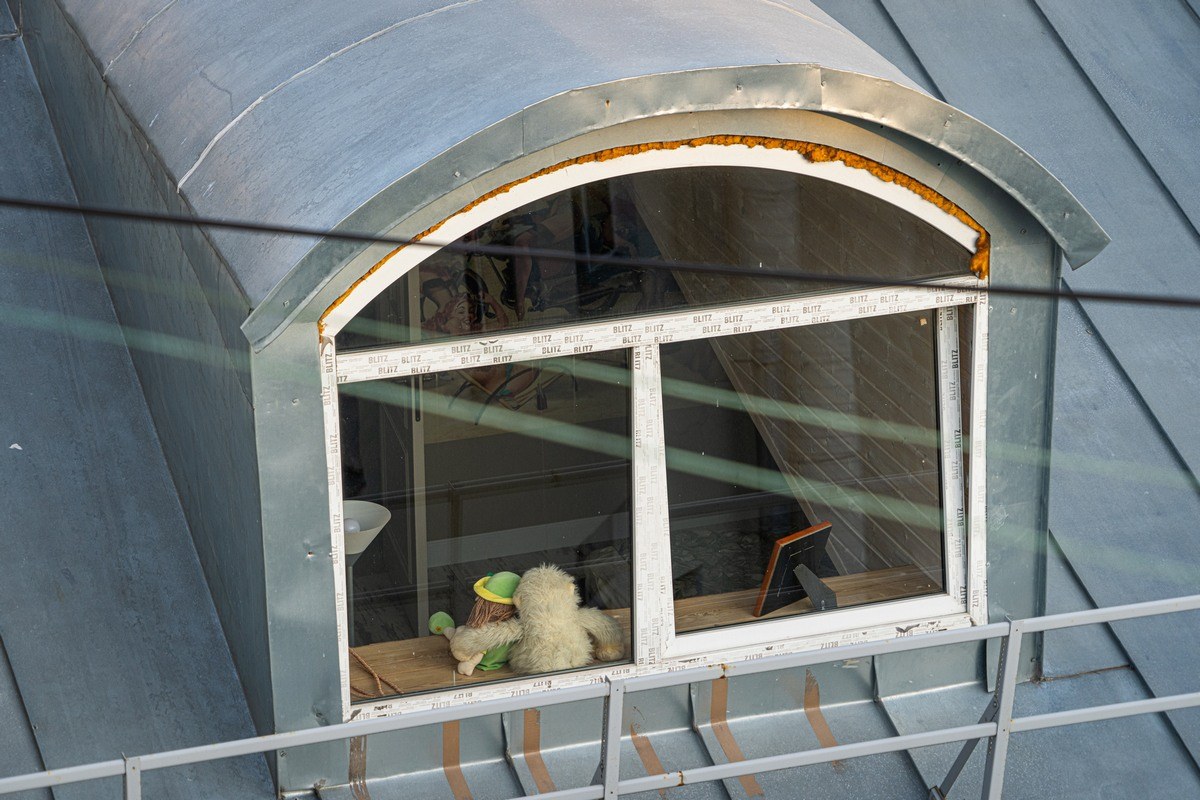 Security taken seriously, of course ->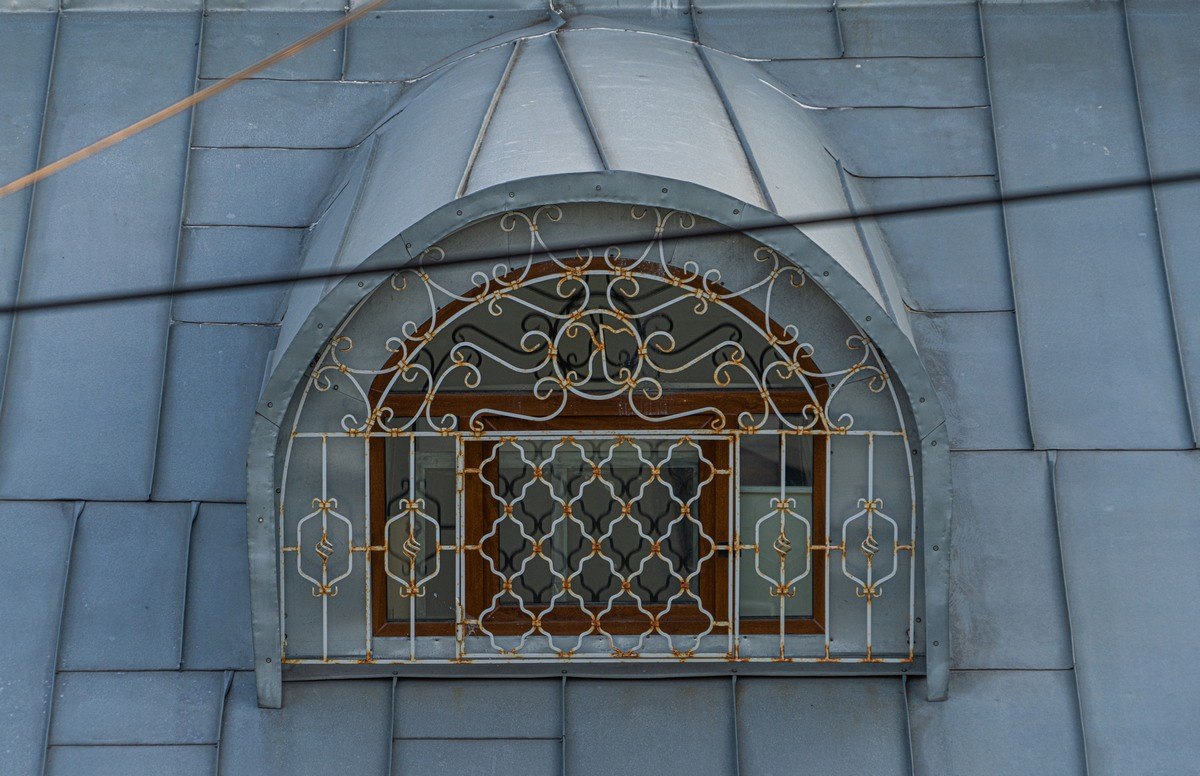 Sometimes the cables add a certain something. Didn't think I'd ever say that!…
Meanwhile down below – busy city-life goes on as usual ->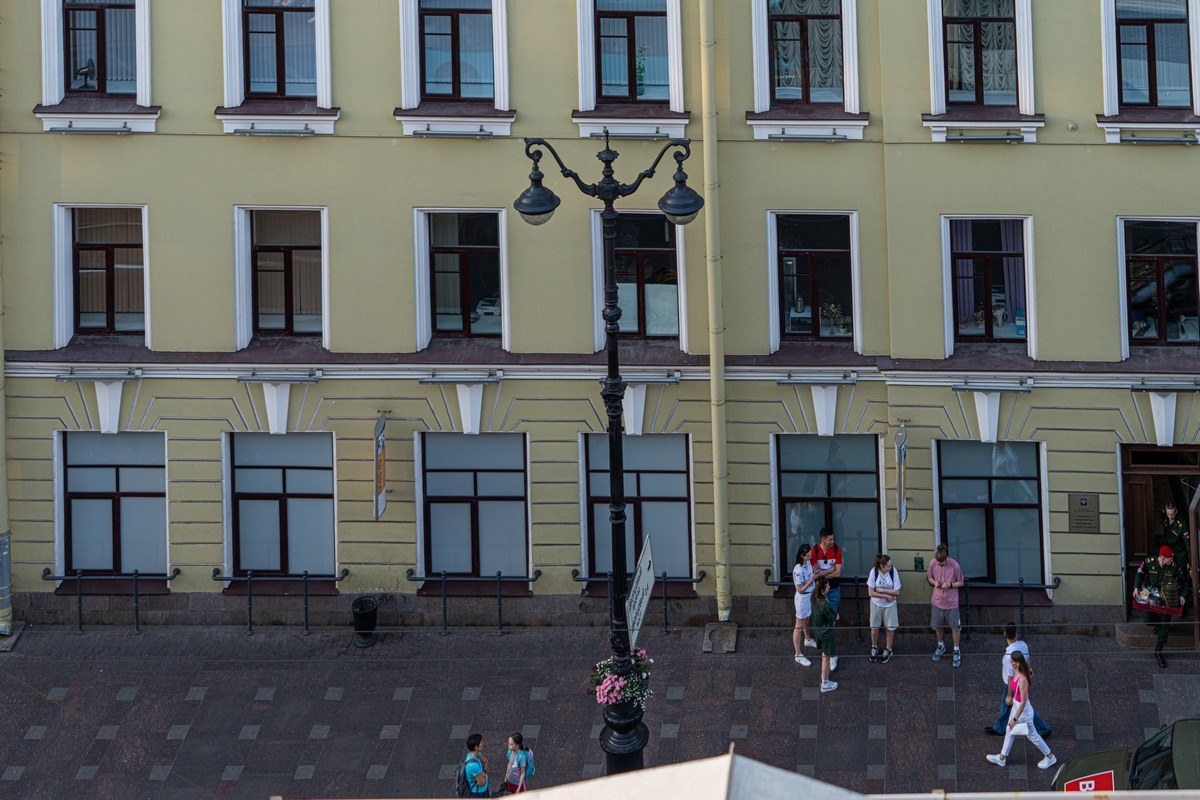 Especially on Nevsky Prospect, the city's main central road: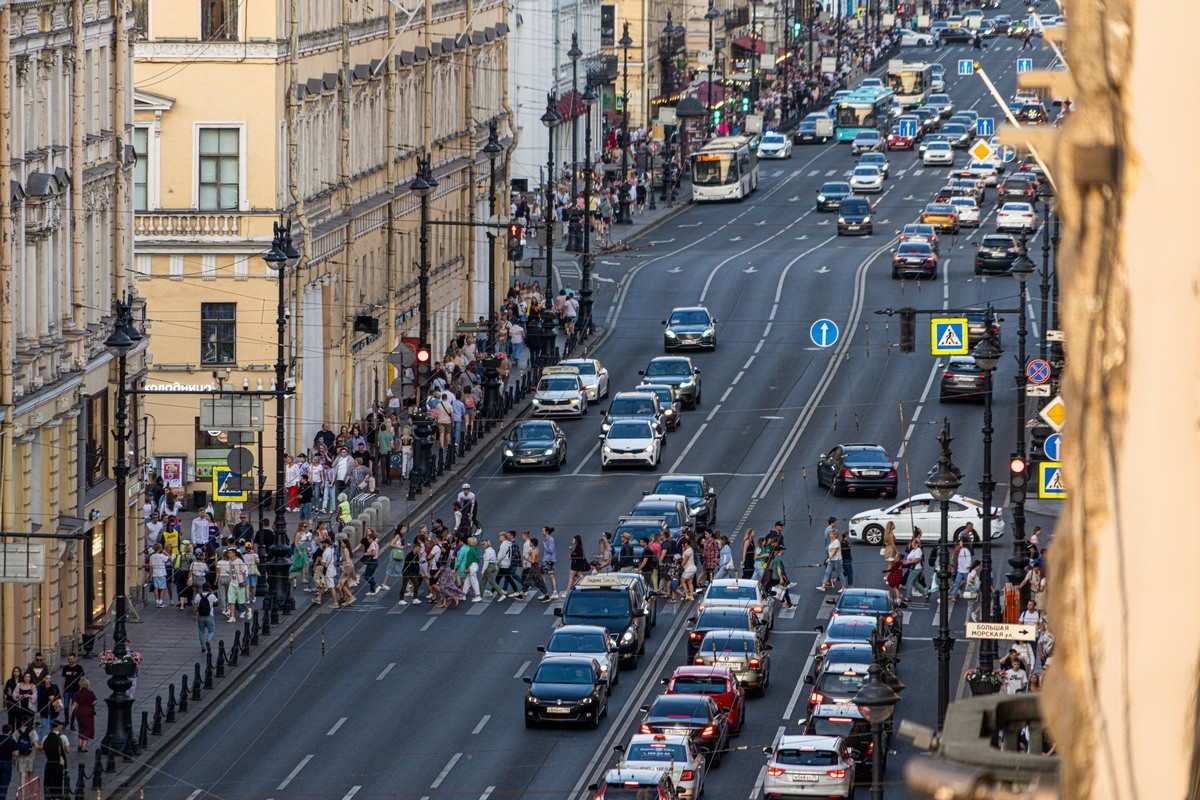 More imperial-architecture-themed photo-ops than you can shake a selfie-stick at: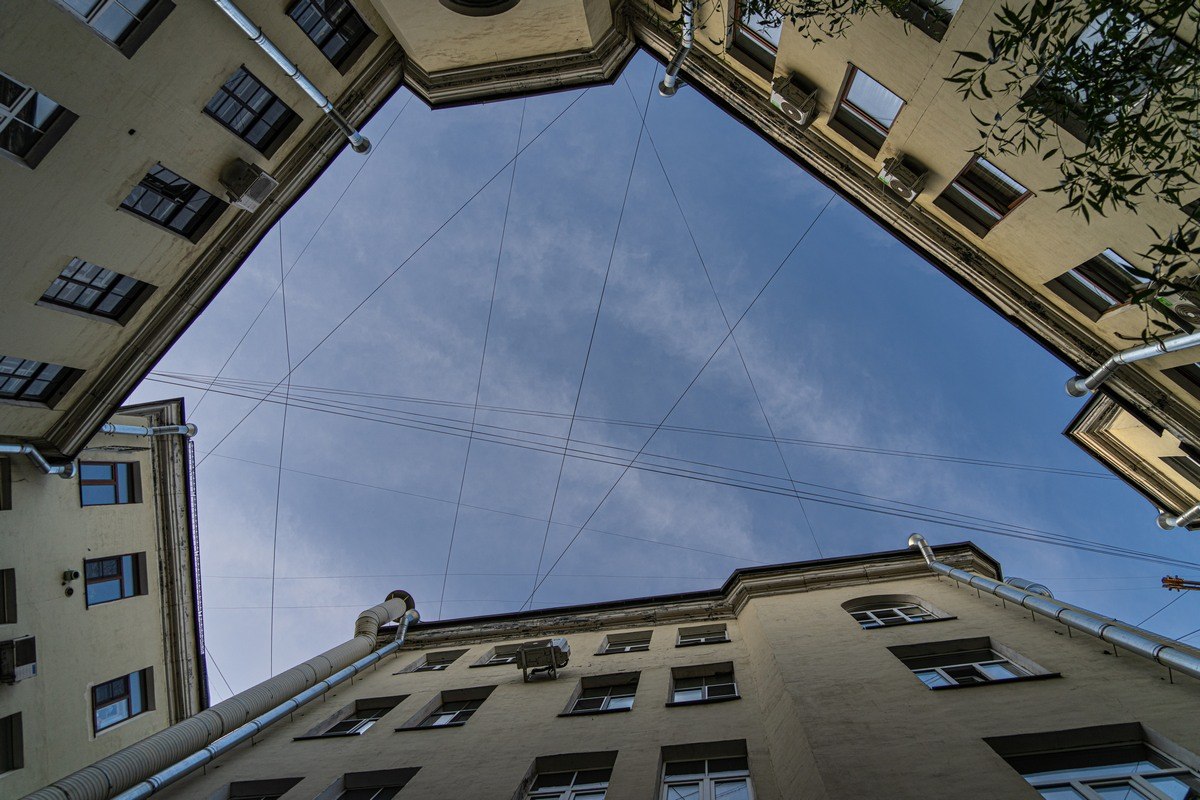 Btw, our guide was Artem – a great guy. Thank you for the super excursion! Here's his Telegram.
To finish, a happy-accident psychedelic pic of the St. Petersburg skyline at dusk: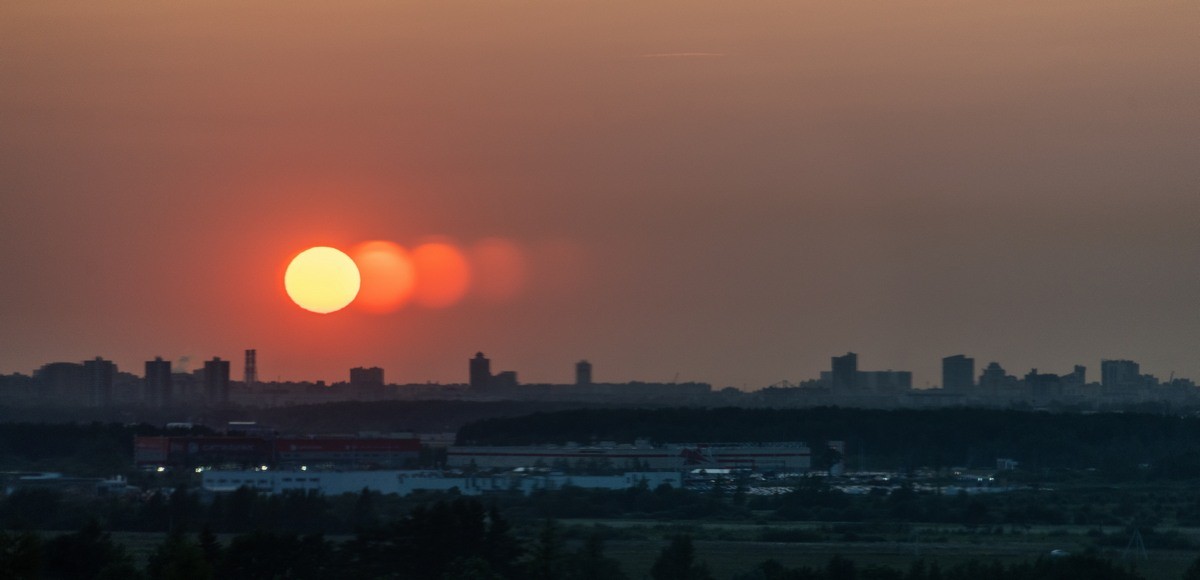 And that's all for rooftop Petersburg. But there'll be more about the northern capital coming soon. Stay tuned!…
The rest of the pics from St. Petersburg are here.