Magnificently luxuriously splendid: the Temple of the Emerald Buddha.
Hi all!
Central Bangkok river excursion – done.
Next up, as promised, it was back on land and a walk over to the Grand Palace and former royal residence. And royally grand, swish, sumptuous, splendid and magnificent it is too…
All righty. Walkies…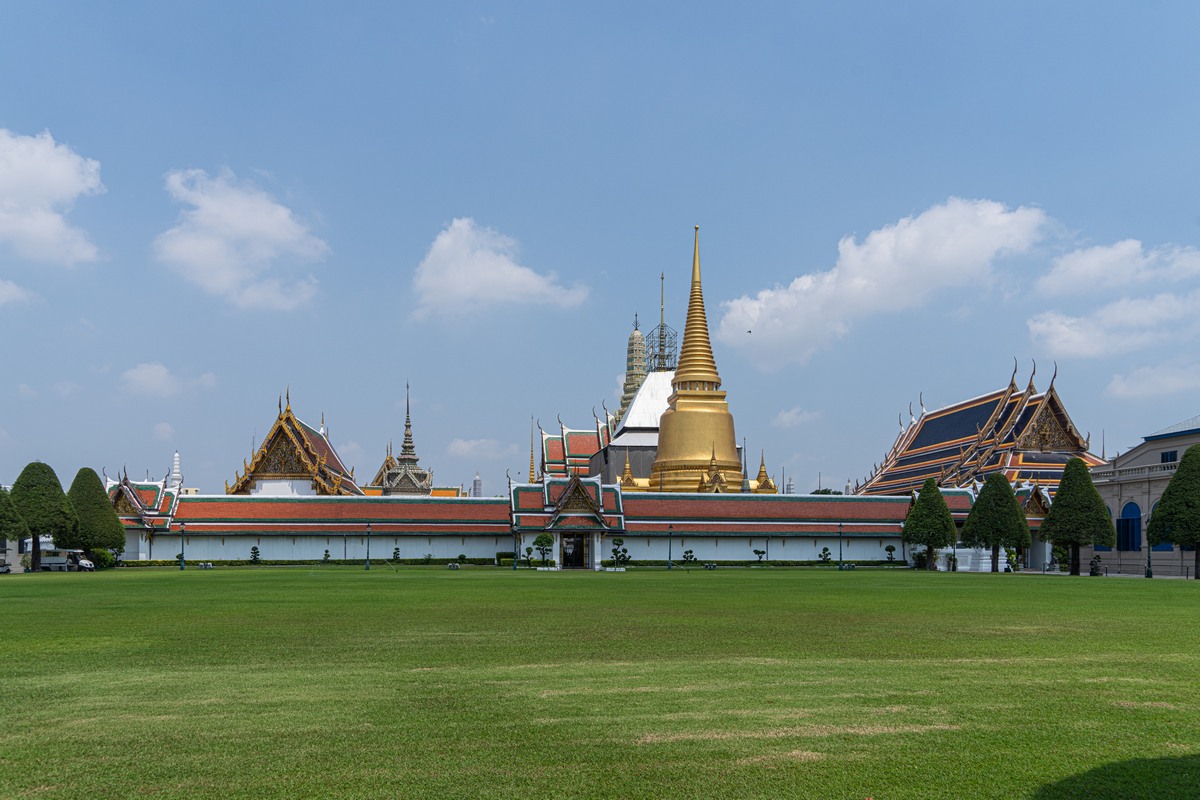 …Problem was – it was the middle of the day, so it was hellish hot: 35°С (though, as a travel companion's smartphone helpfully informed us, it felt like 39°С). At least it wasn't as humid as in Singapore (just 50%), plus there was a nice cooling breeze, but still – uncomfortable to visiting tourists who aren't used to such heat. Check out such tourists sticking to the shade! ->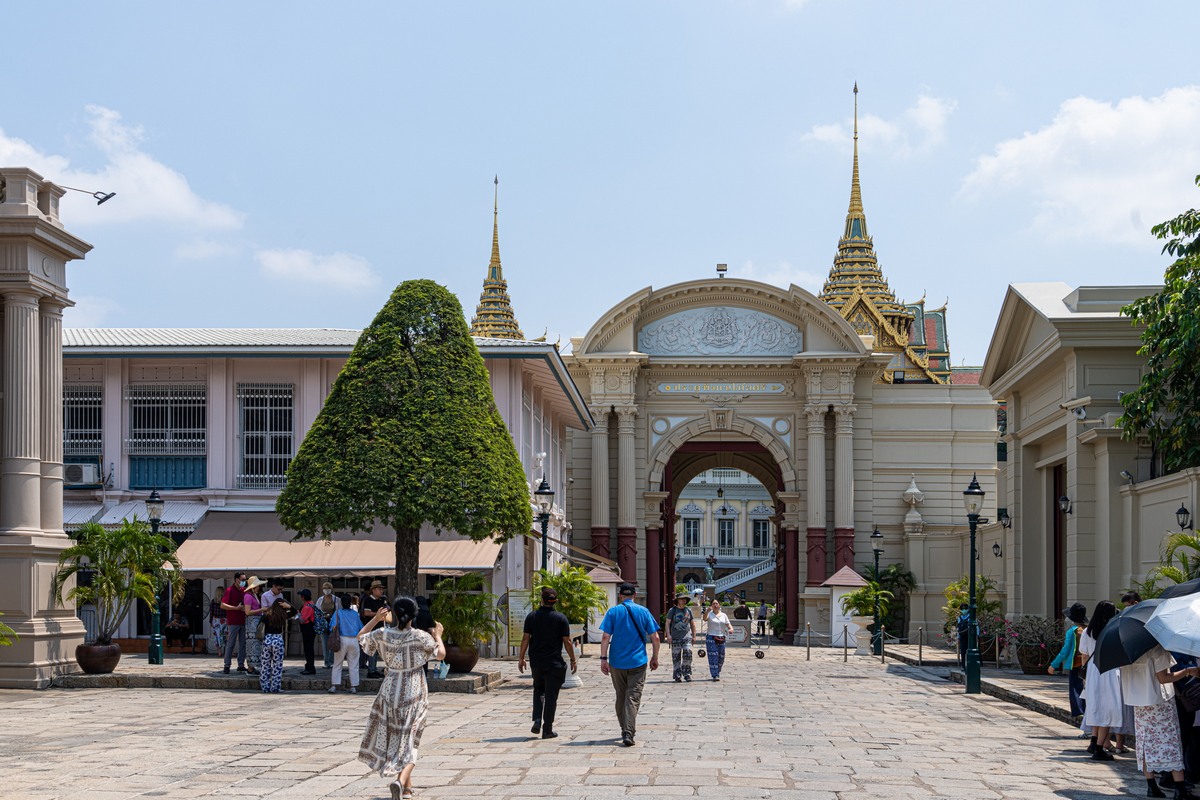 And here's Wat Phra Kaew, commonly known in English as the Temple of the Emerald Buddha: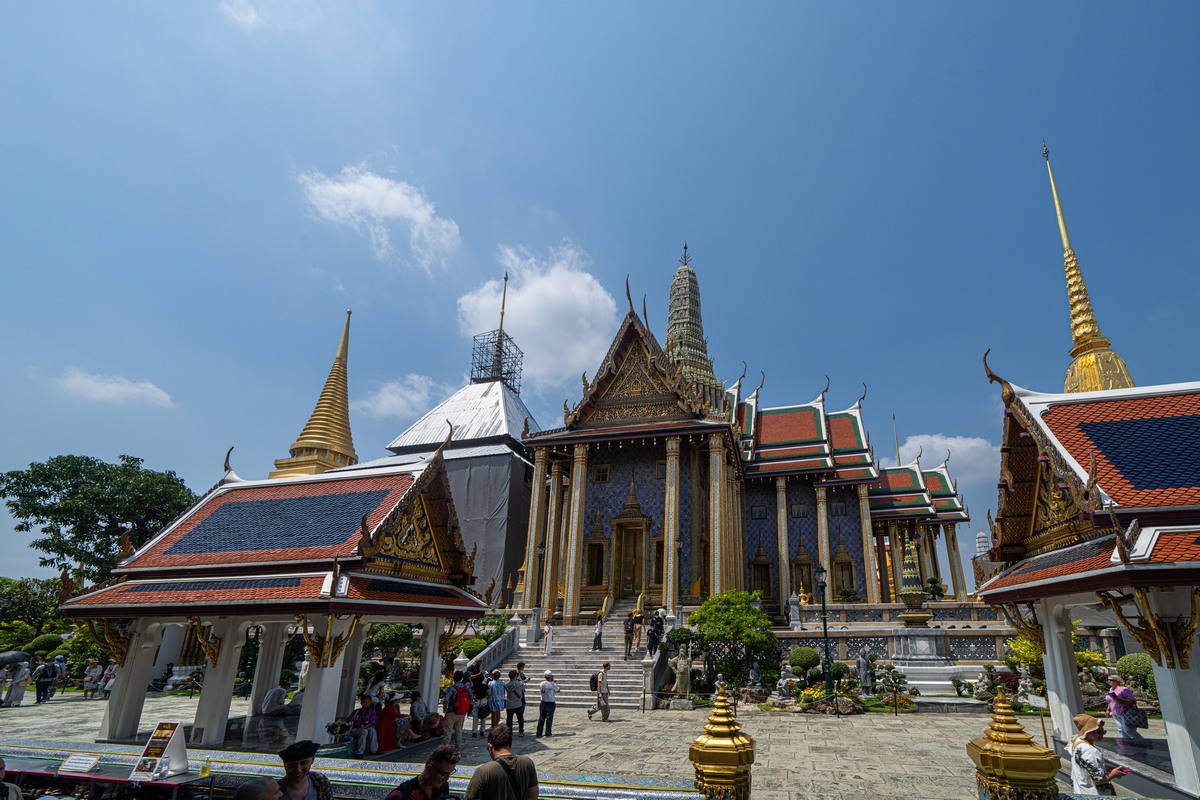 Like I say – swishly sumptuous splendor. Purely palatial, even though it's not a palace but a temple! ->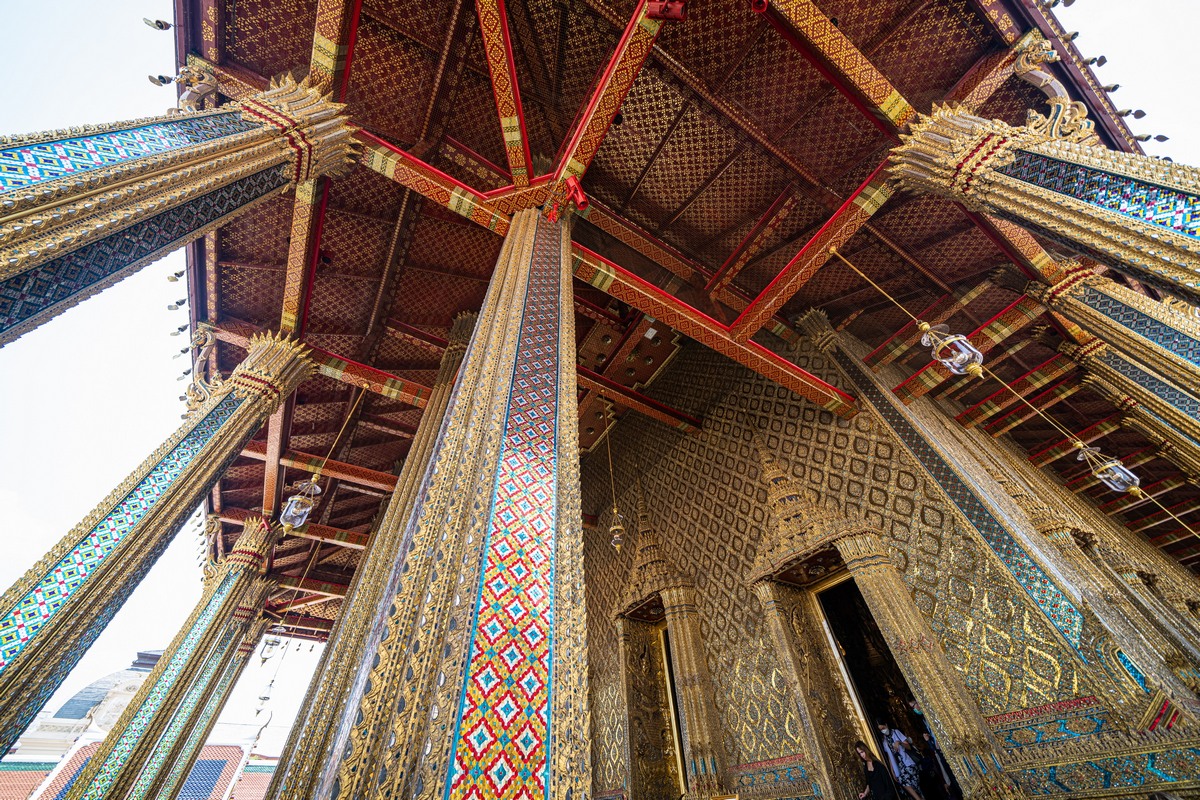 To enter the temple you need to be barefoot. Inside, alas, no photography allowed; outside – photography allowed (peeking inside!) ->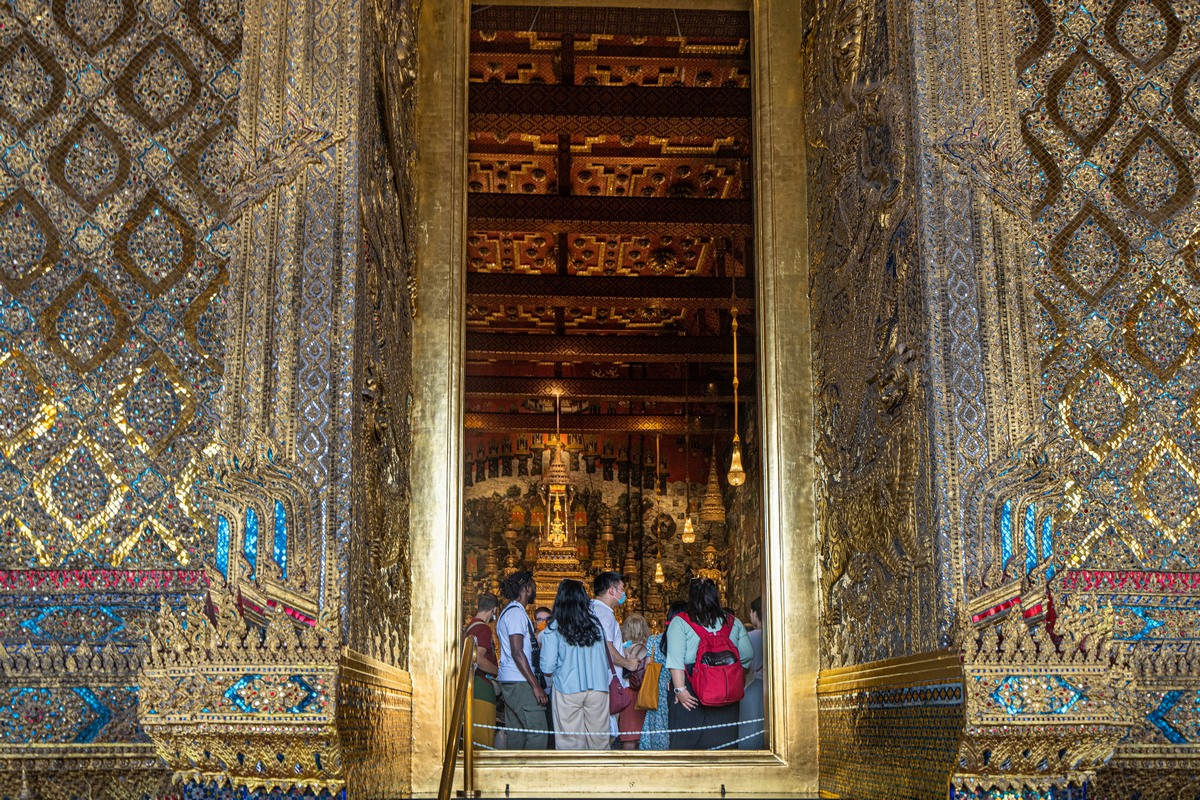 The exterior walls of the temple are covered in multicolored stones and gold plating, so at both sunrise and sunset the building sparkles with reflected light – so we were told. Alas (two alases in as many paragraphs :-[ ), we saw neither since, as mentioned, we were here during the day. // Note to self: next time – get here early morning or evening; also – make sure the hotel's near this temple…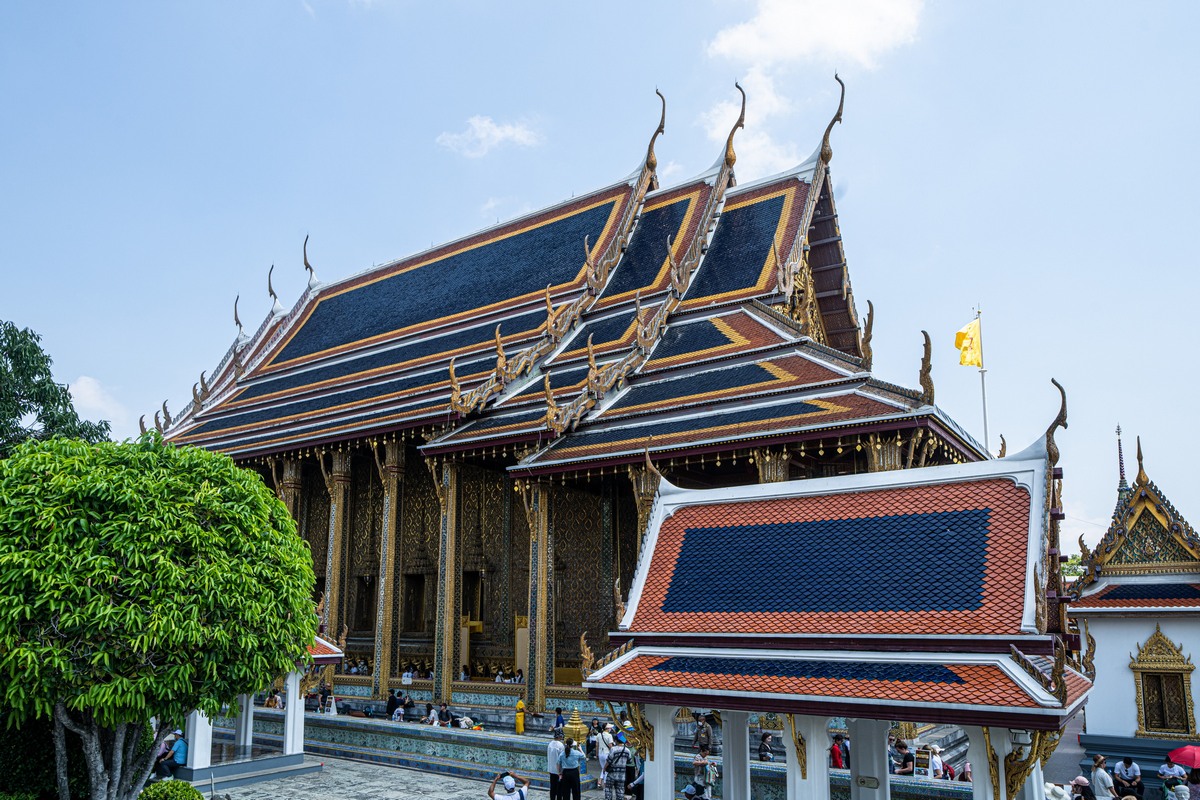 Onward we stroll. All this gold is totally, fantastically unusual: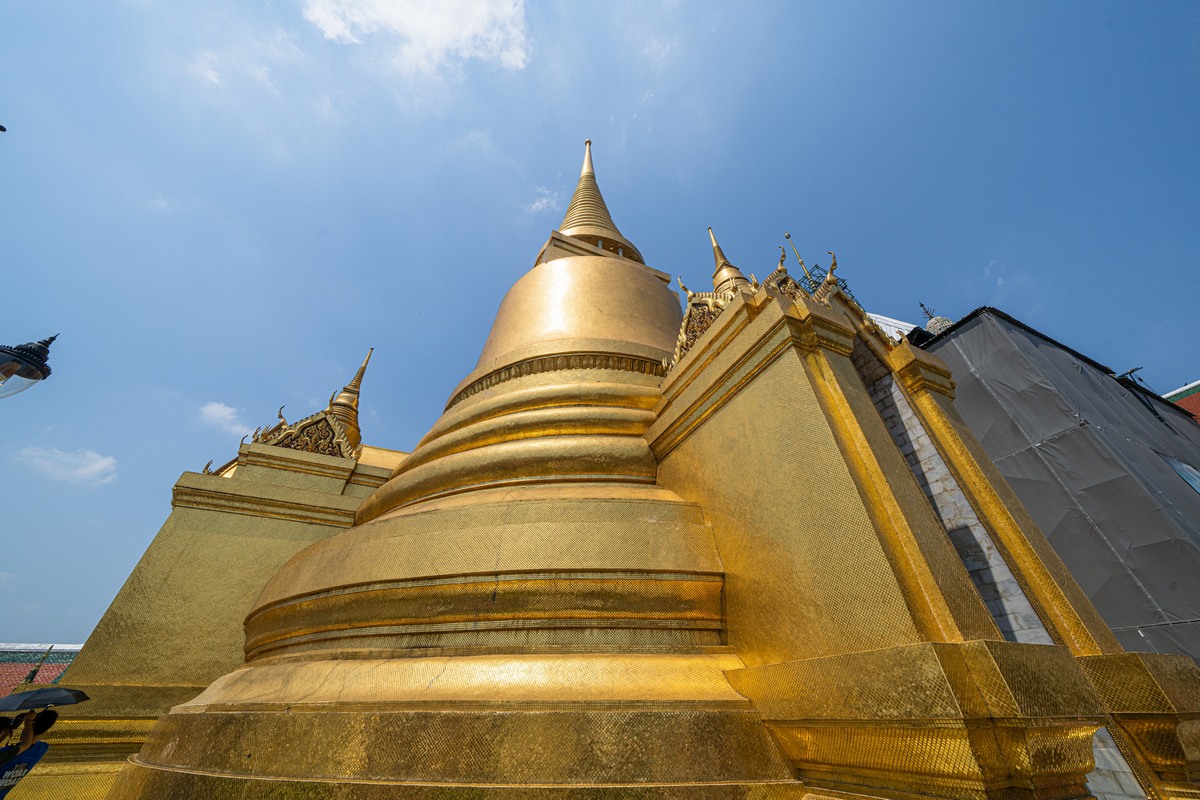 The temple on the whole – not just the gold-colored plating: also totally fantastically unusual:
Here's the gallery – on the outside…
…And on the inside – most all the paintings depict one and the same theme: demons tormenting humans – and each other – in various ways! Oh those demons…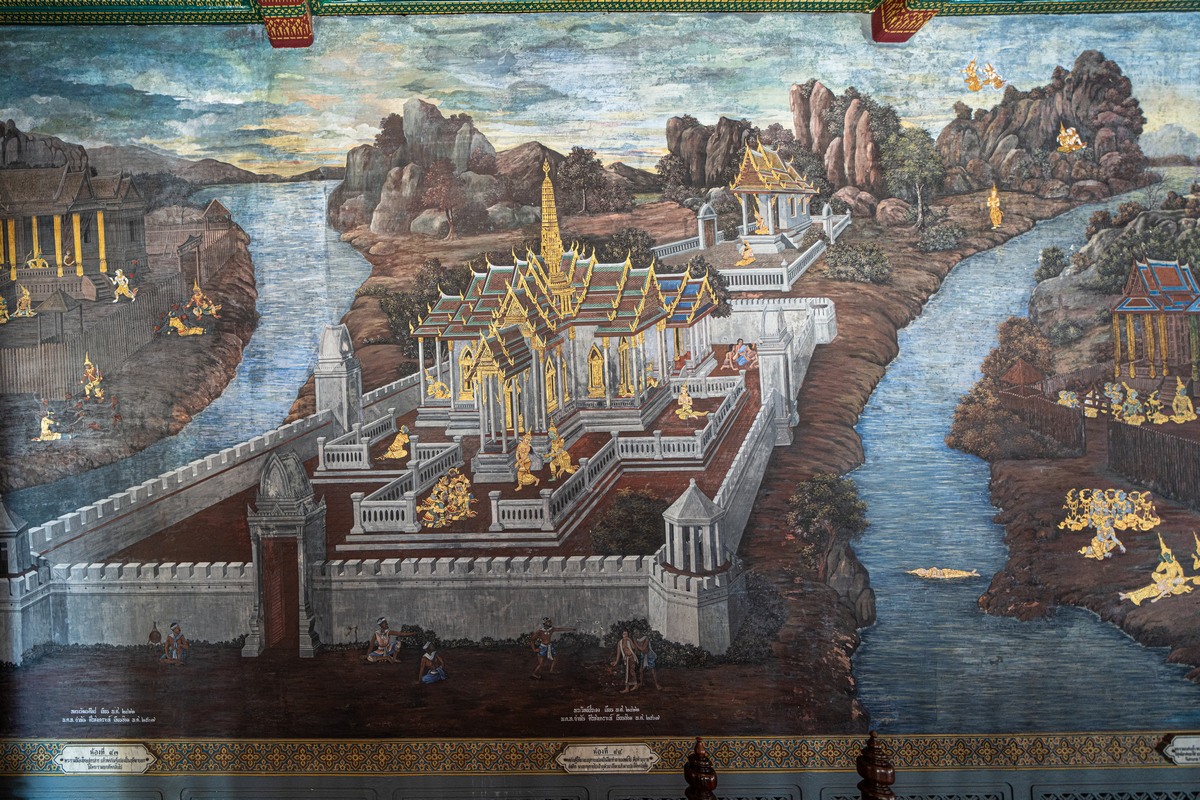 Another theme I noticed in all the depictions – plenty of gold in there too: spires, eaves, curtains, and some of the animated figures (humans? Demons? Both?!). Curiously, though we had a guide, I still didn't quite catch the full gist of what's going on (besides the tormenting) in the paintings )…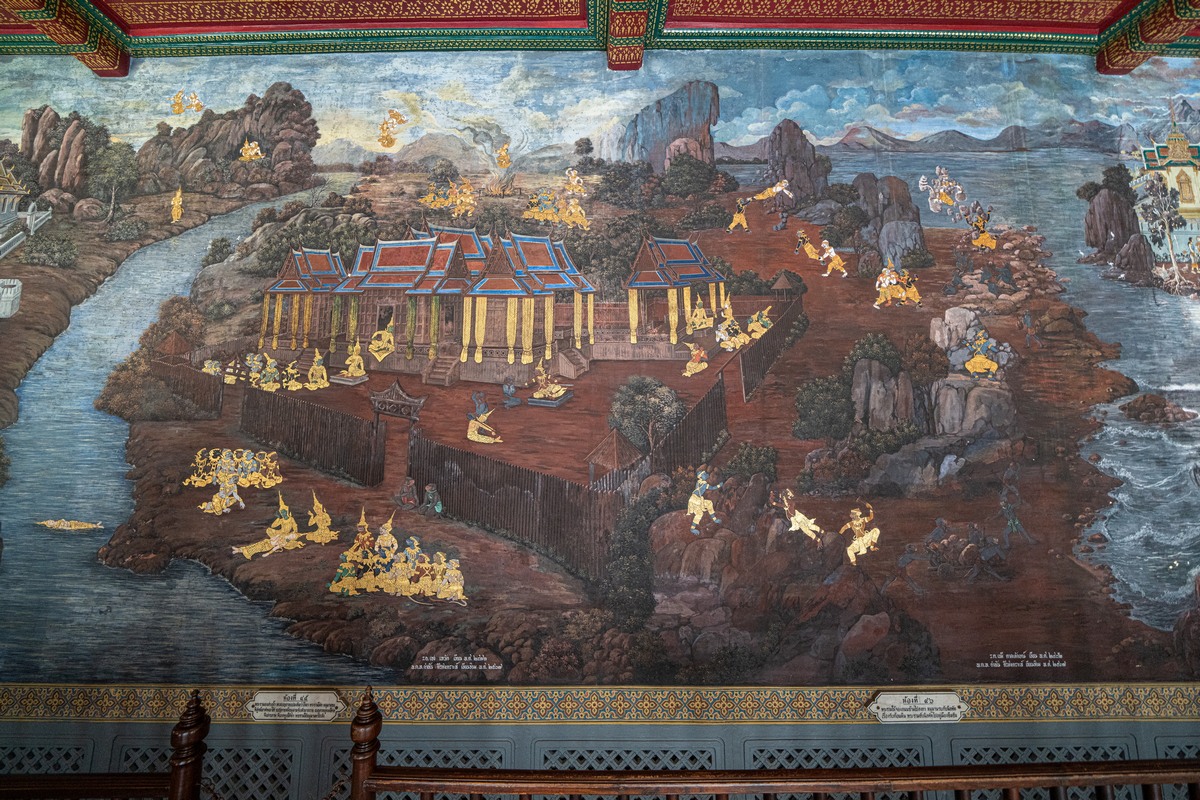 Mermaids (gold-colored ones, of course)! ->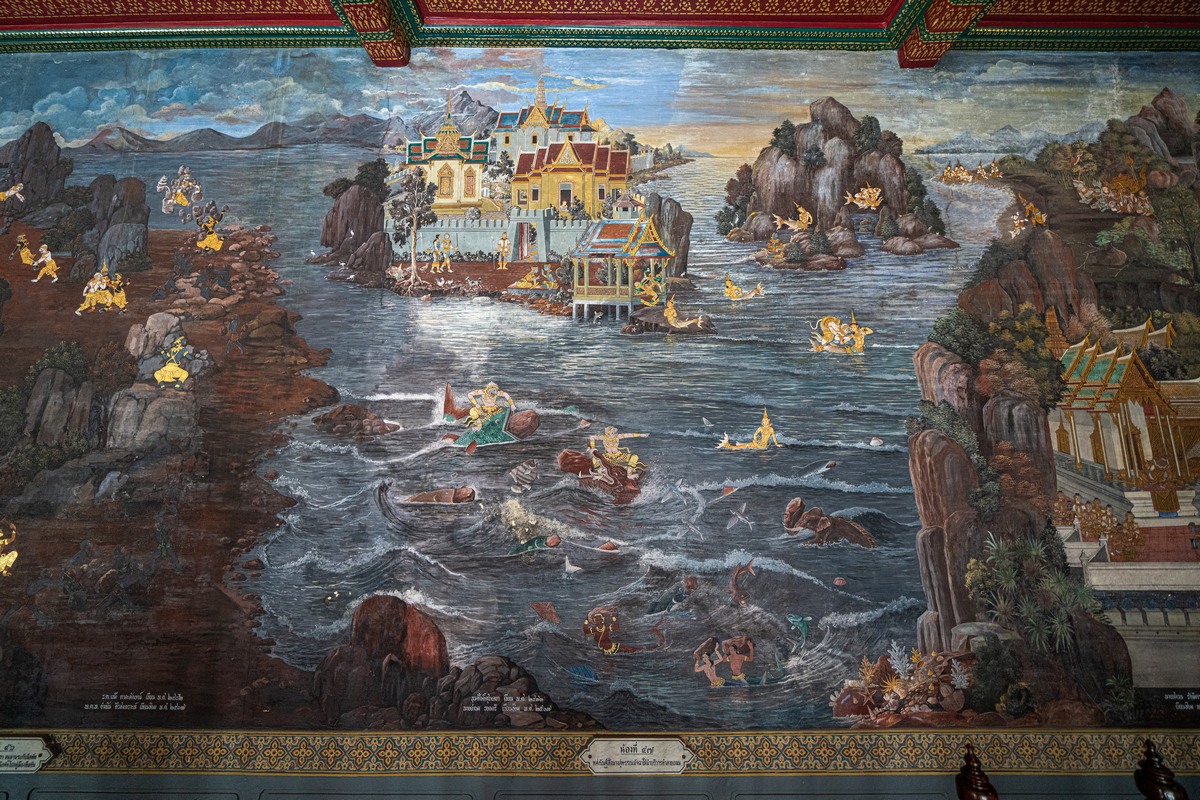 Aaah – I see: the demons are the huge figures – much bigger than the poor Thais being pursued by them menacingly! ->
Monkeys! ->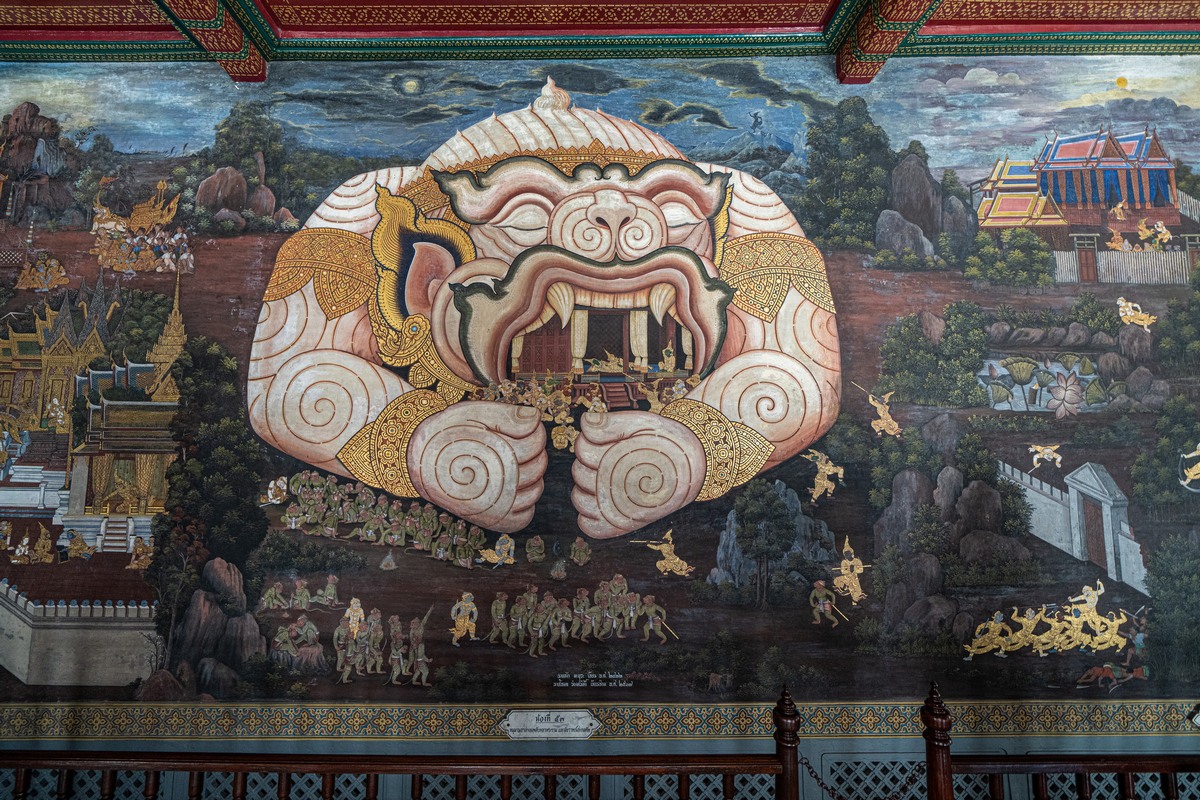 My travel companion, OS, was also impressed by the colors and stories being told in the paintings ->
We left the gallery out into the scorching sun; mercifully, the extraordinary beauty of all the buildings and monuments took our minds off the searing heat:
It was high time to head on over to the exit…
And that's all for today folks! And, alas (three alases in one positive post?!), that's all for tourisms on this visit to Thailand. Yes, we wanted more – especially the pagodas – but our time was up: we had to be back at the airport soon to fly back home.
PS: Plan of the Grand Palace: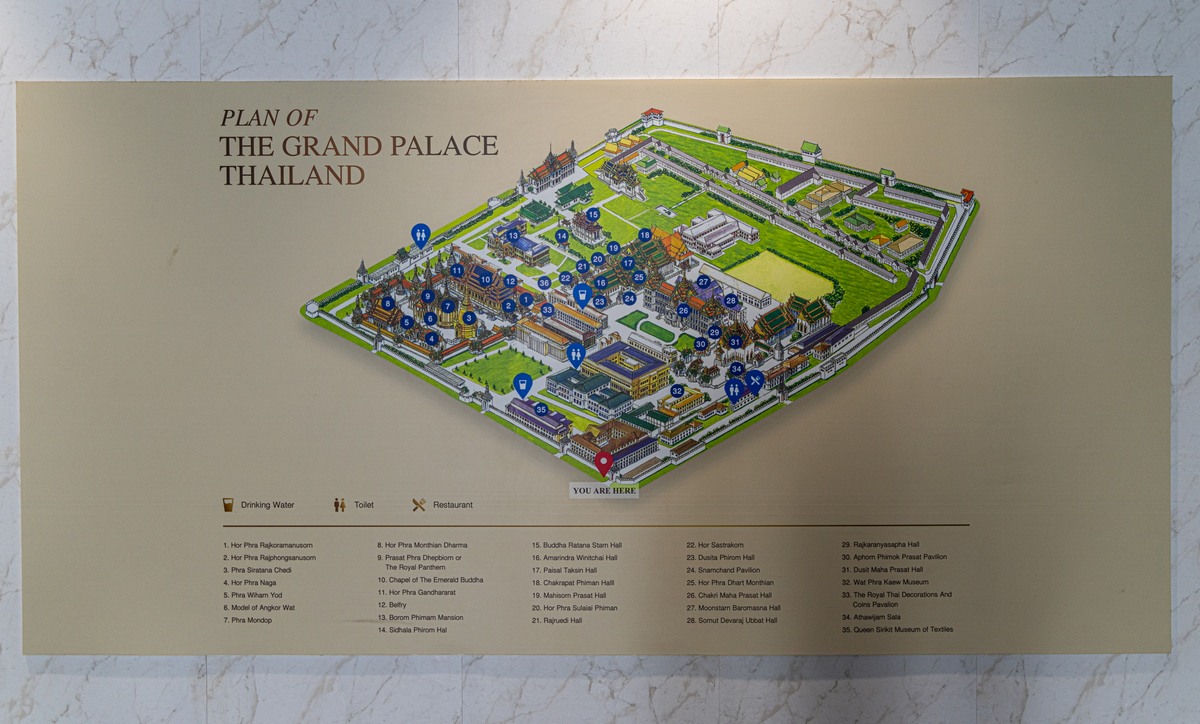 The rest of the photos from Thailand are here.