Taking stock – on the river in Bangkok.
Our business in Thailand duly completed, it was time for my traditional spot of micro-tourism. First things first – boat trip on the Chao Phraya river through the heart of Bangkok…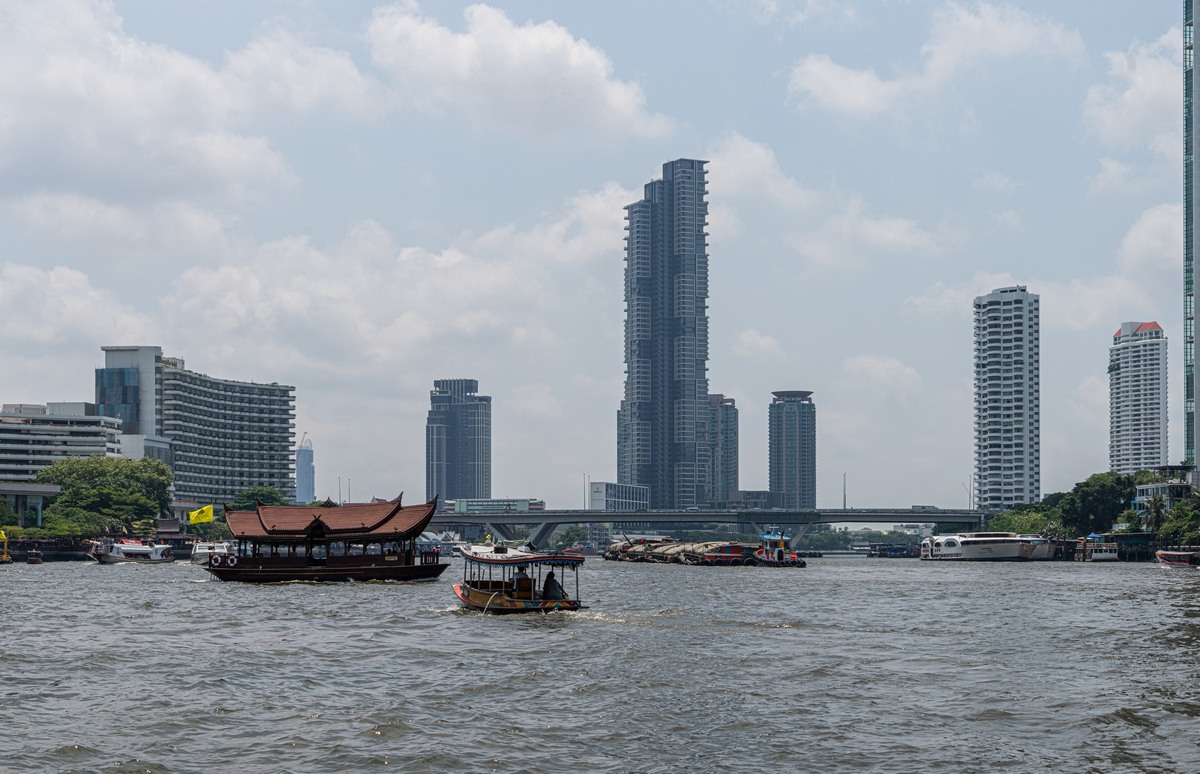 In a nutshell: beauty all around – plenty.
We pass our first "temple/palace" – a beaut – but, curiously and perplexingly, it turns out it's nothing special – neither noteworthy nor Wiki-worthy. I couldn't even find it on Google Maps! Rather – I could, but it's not marked as this or that temple or palace; it's just someone's mansion, it seems! ->
The white tower next door is a pagoda, but its name – though stated on Google Maps – is still a mystery to me (เจดีย์ วัดระฆัง (สมเด็จโตพรหมรังสี)) :) ->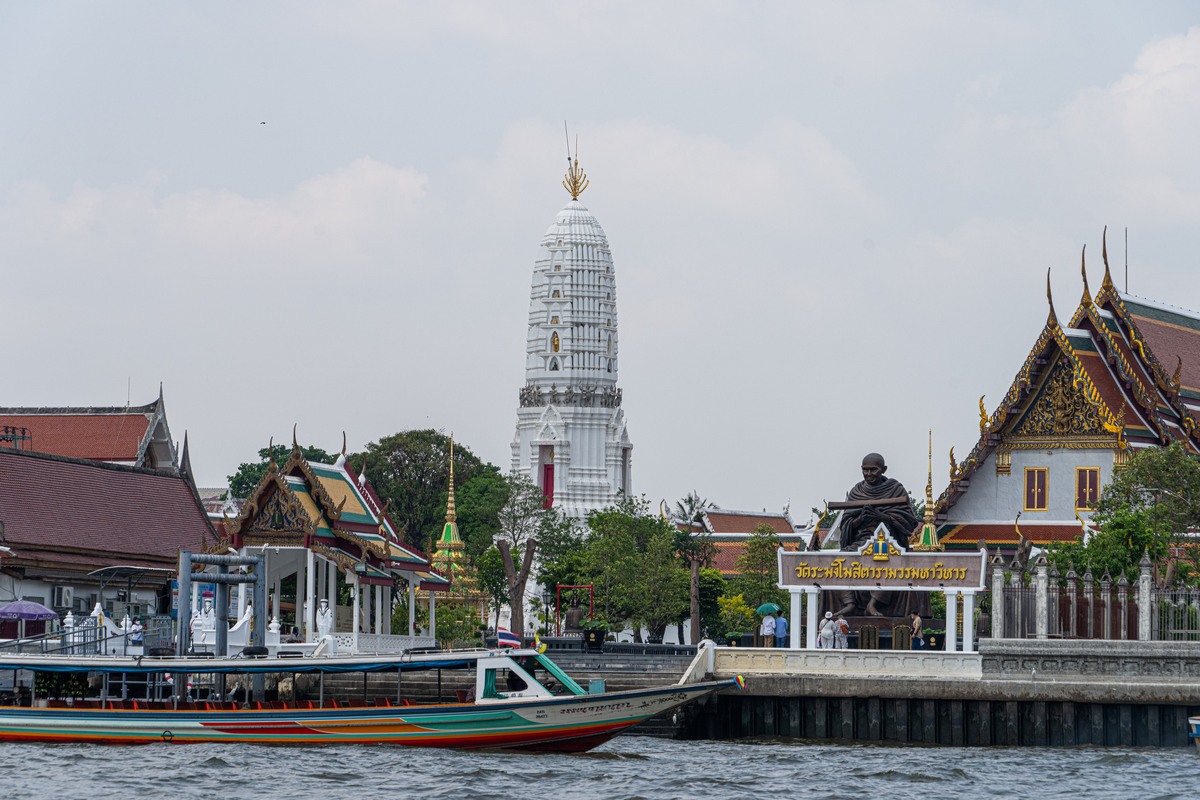 On the other side of the river over there the roofs of the Grand Palace are visible, where we were to be strolling that afternoon (in the stifling heat). More on that in a bit…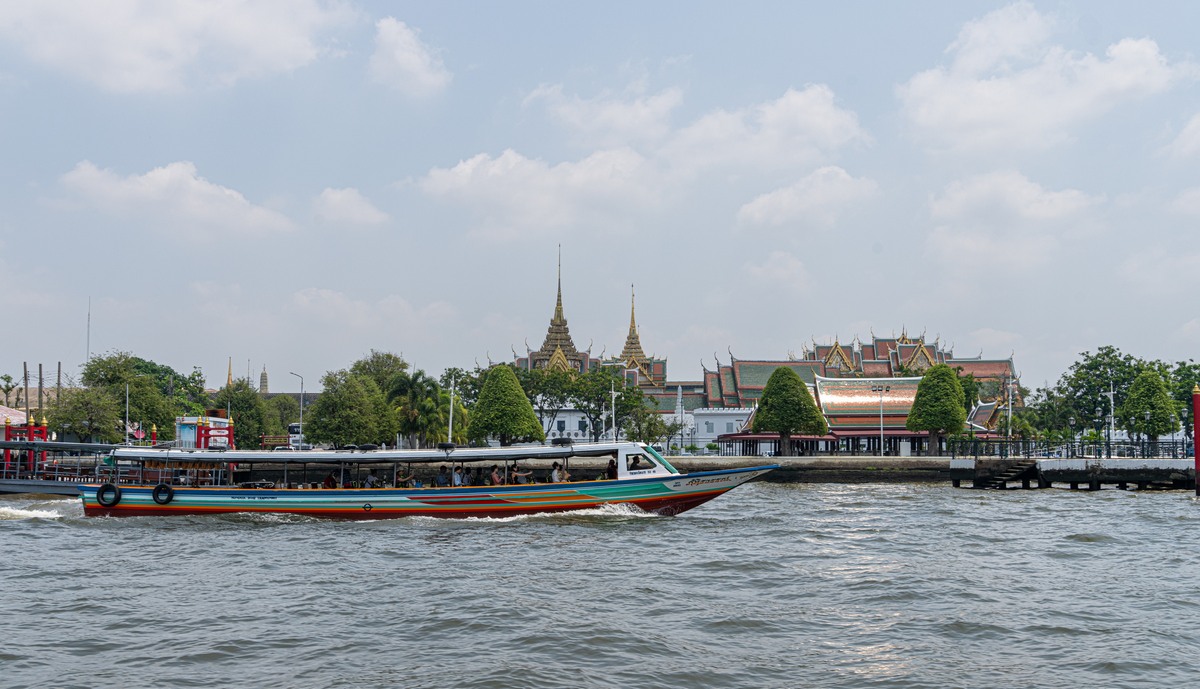 The boats come in different shapes, sizes, ages and calibers: some really rather charming: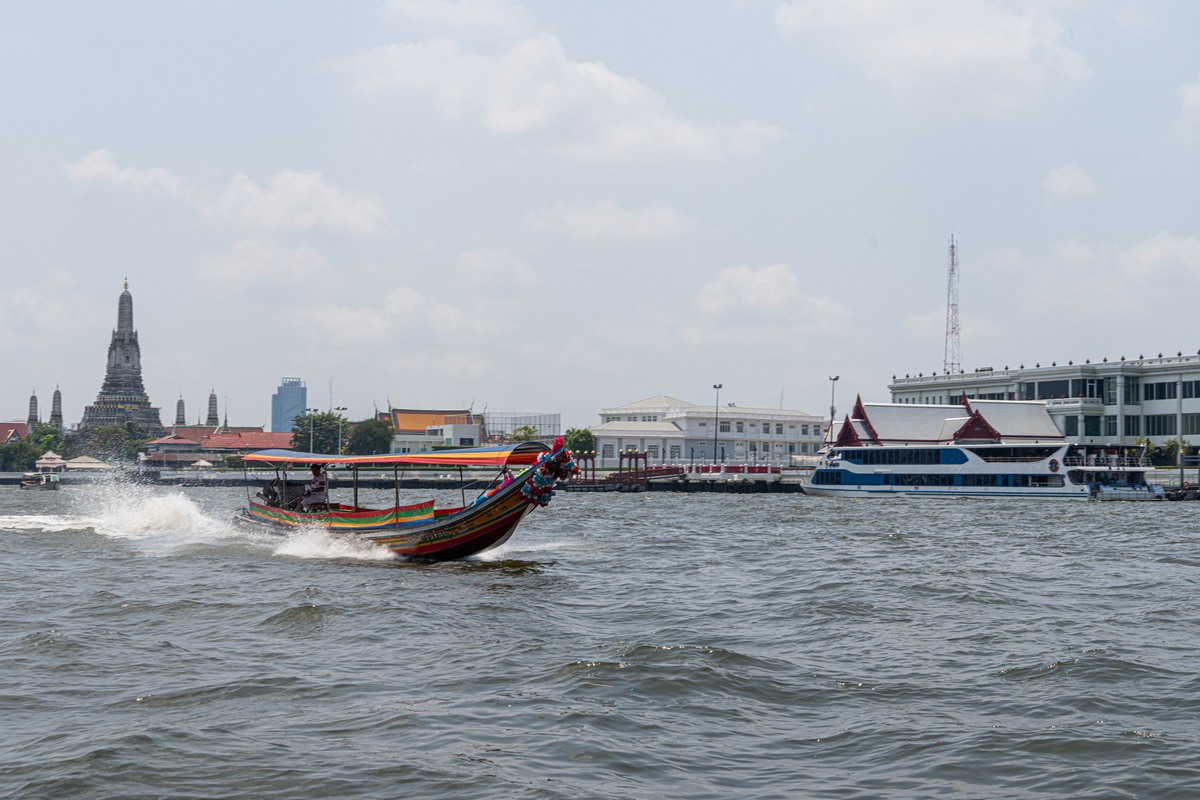 This Buddhist temple appears to have two names. Which one do you prefer – Wat Arun Ratchawararam Ratchawaramahawihan or… Wat Arun?! I'll join you in choosing the second variant ). Check out its huge pagoda, which, alas, we had no time to walk around: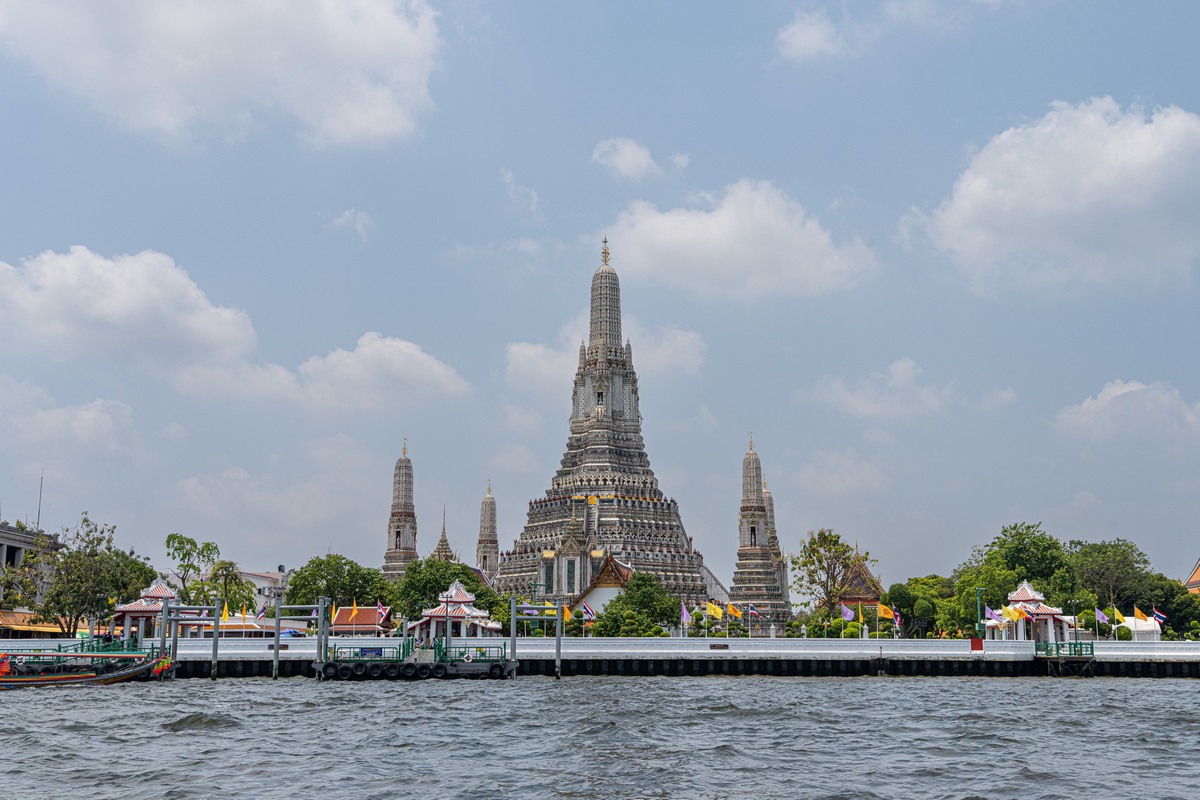 Assorted beauteous buildings line the riverbank: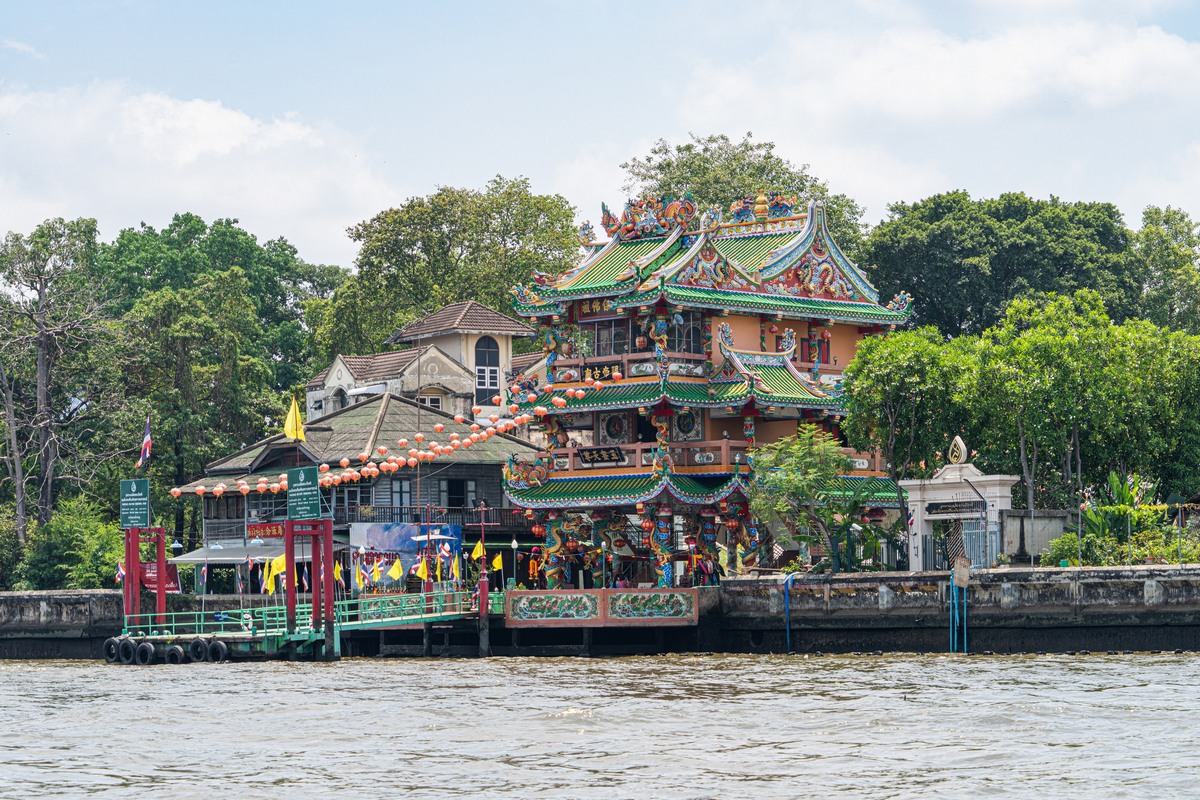 Check out that skyscraper over there. You think the architect was a Tetris fan? Lego fan?! Star Wars fan?! Whatever, he/she sure left their imposingly original mark on the Bangkok skyline. Ah – the building has its own Wikipedia page. But of course it has!…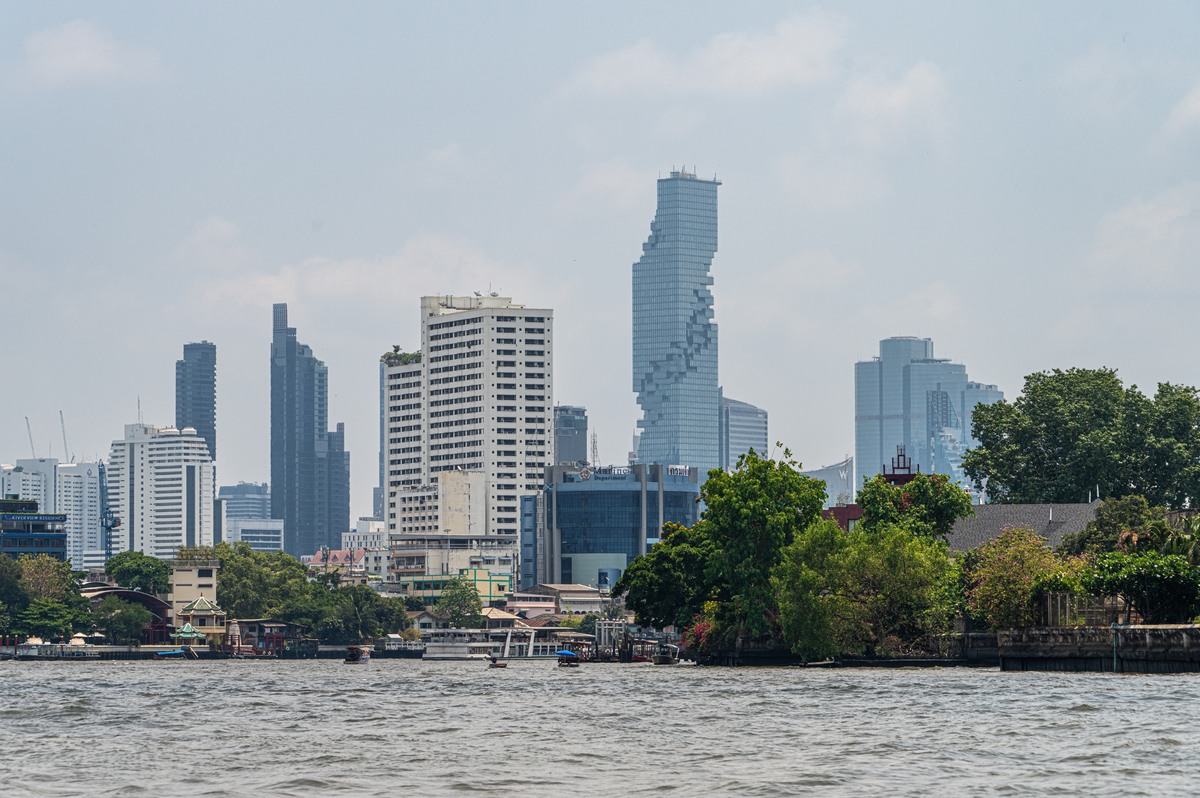 I don't think the architects will remembered for these buildings somehow: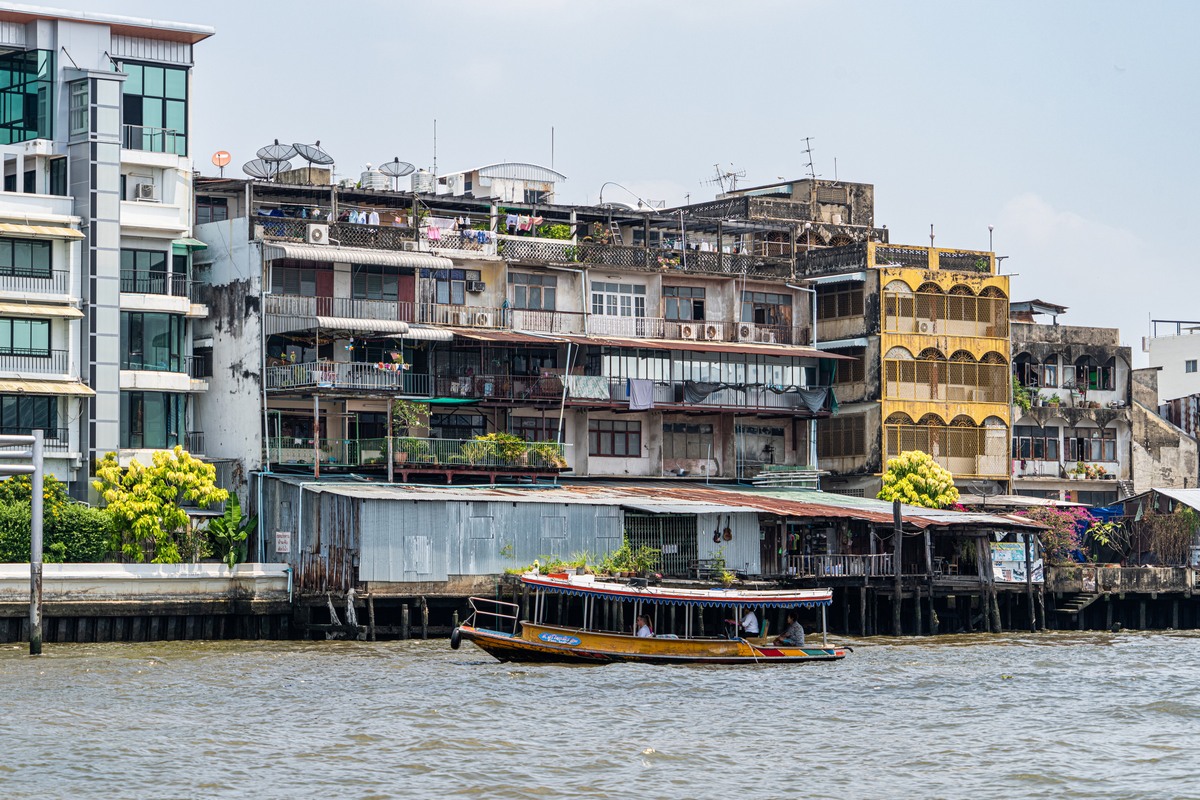 Elephant graffiti! Reminds a little of Valparaiso in Chile…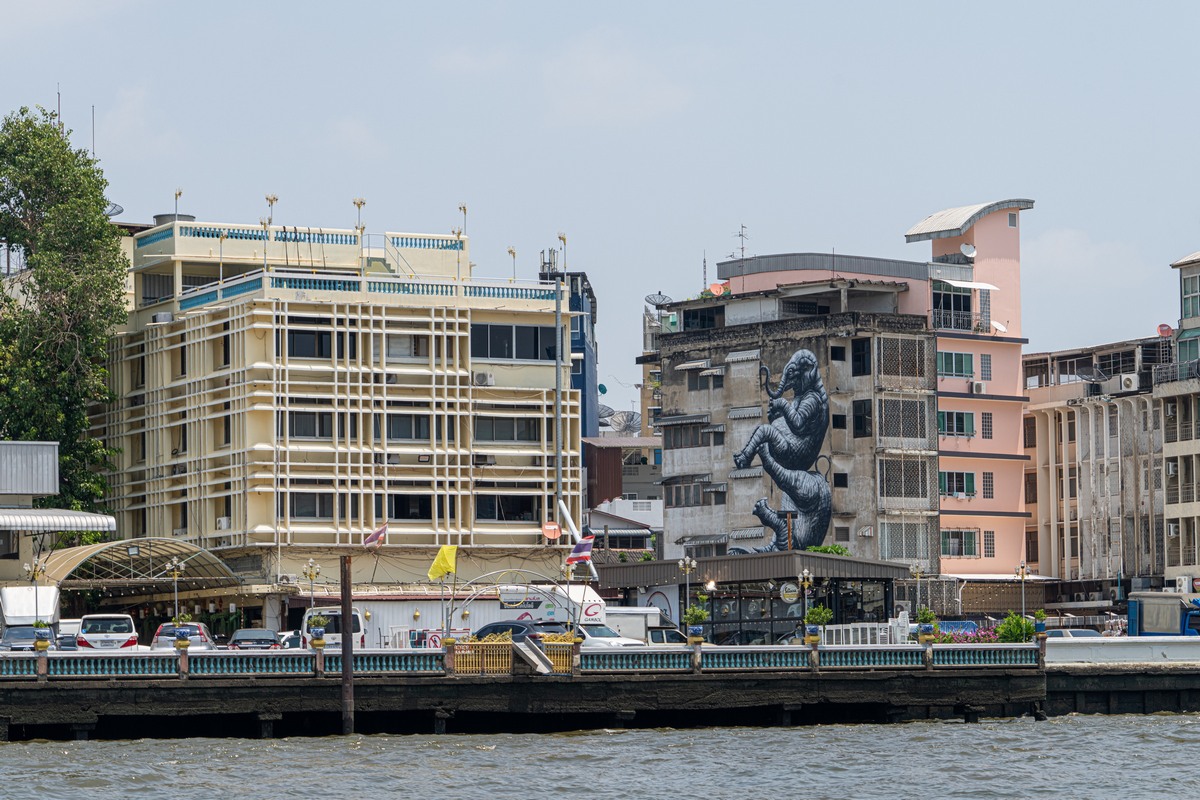 Skyscrapers start to line the embankments: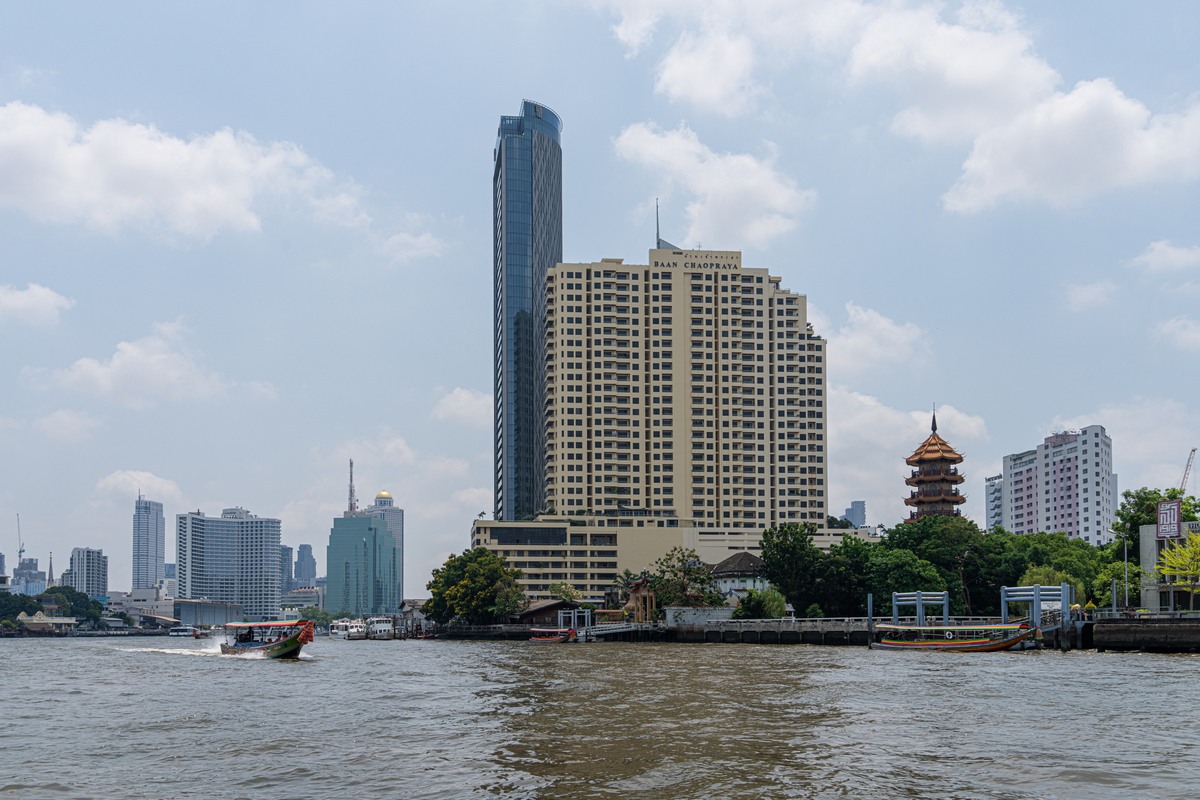 Not bad…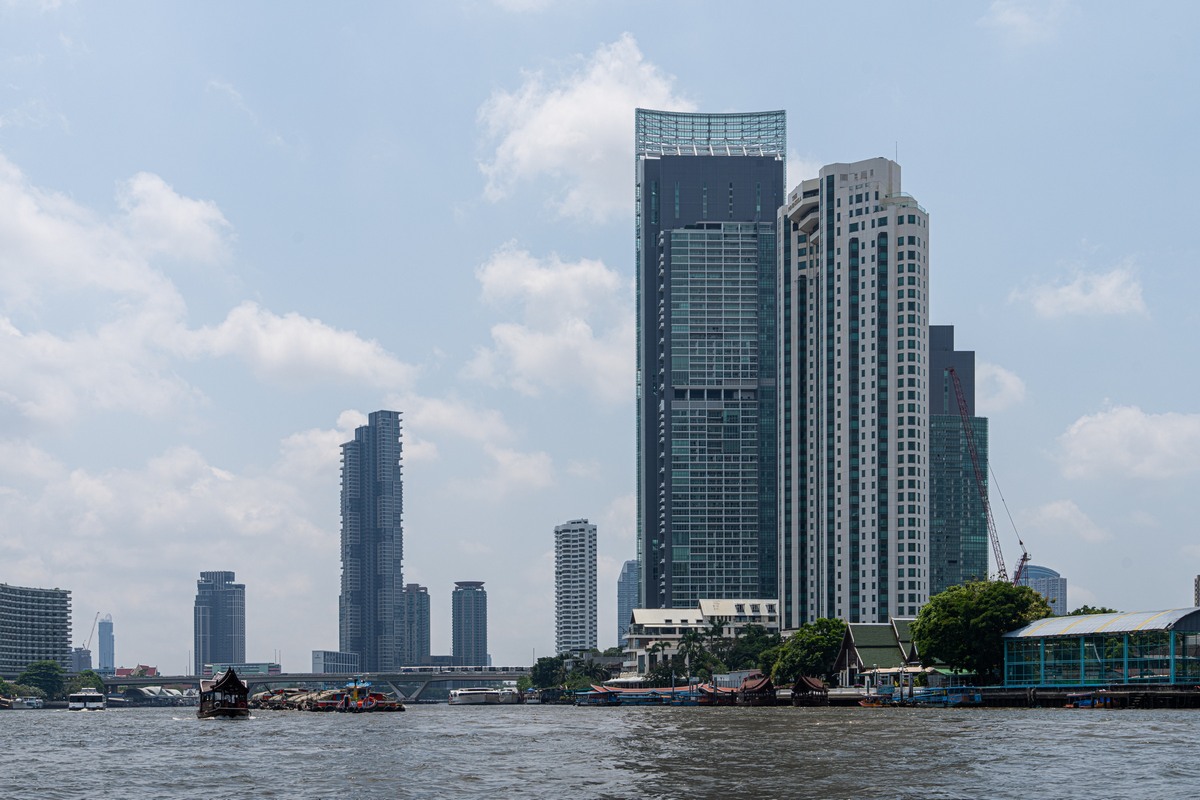 Judging by the modern buildings, it feels like the Thai economy's doing just fine!
…That got me thinking. How is the economy of Thailand doing these days?
From Wikipedia: "The economy of Thailand is dependent on exports, which accounted in 2019 for about sixty per cent of the country's GDP. Thailand itself is a newly industrialized country, with a GDP of 16.316 trillion baht (US$505 billion) in 2018, the 8th largest economy of Asia … [and] the second-largest economy in Southeast Asia, after Indonesia. [It's main exports are] machinery (23%), electronics (19%), foods and wood (14%), chemicals and plastics (14%), automobiles and automotive parts (12%)." Yes, so it's another Asian powerhouse that's attracted foreign manufacturing based on low-cost labor. Respect! The result: it's around the 25th strongest economy in the world based on GDP, while on per-capita GDP it's around 80th (much like China). Ok – impressive, just a shame the success isn't shared throughout the population more evenly. Still – Thailand has one of the lowest unemployment rates in the world. Once more: respect!
Here's the Rama VIII Bridge, dedicated to the former King, Ananda Mahidol ->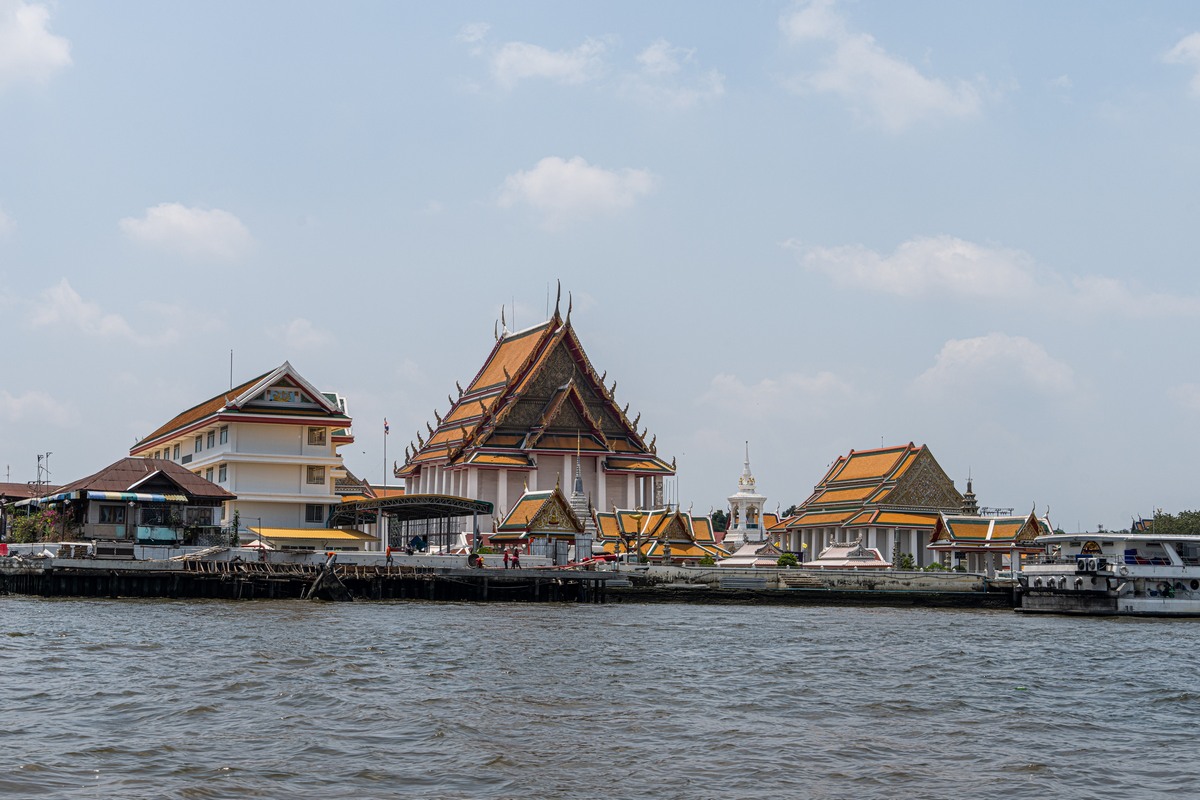 And here we are again where we set sail from – next to the extravagant anonymous house again ) ->
Next up, the Grand Palace – but that's so impressive it's needs a full post of its own. Coming right up!…
The rest of the photos from Thailand are here.