Hot waterfalls – category 42+++.
Jordan. Yes, of course, it boasts the wonderful Petra; yes – there's also the lesser-known Wadi Rum desert; and yes, there's the famously holy Jordan River. But there's more. There are… hot waterfalls! Oh yes: thermal springs up in the hills, whose hot water falls down below in waterfalls. And those are what today's post is about…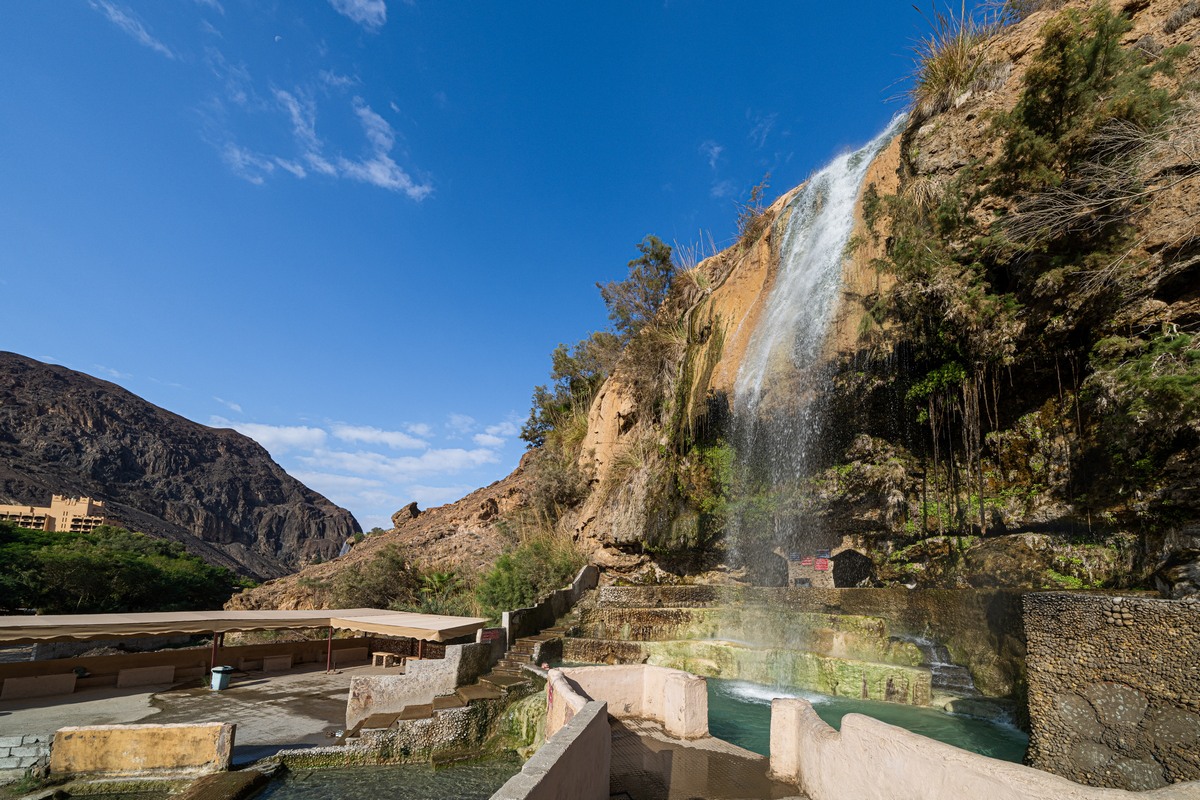 This rare phenomenon here goes by the name of the Ma'in Hot Springs.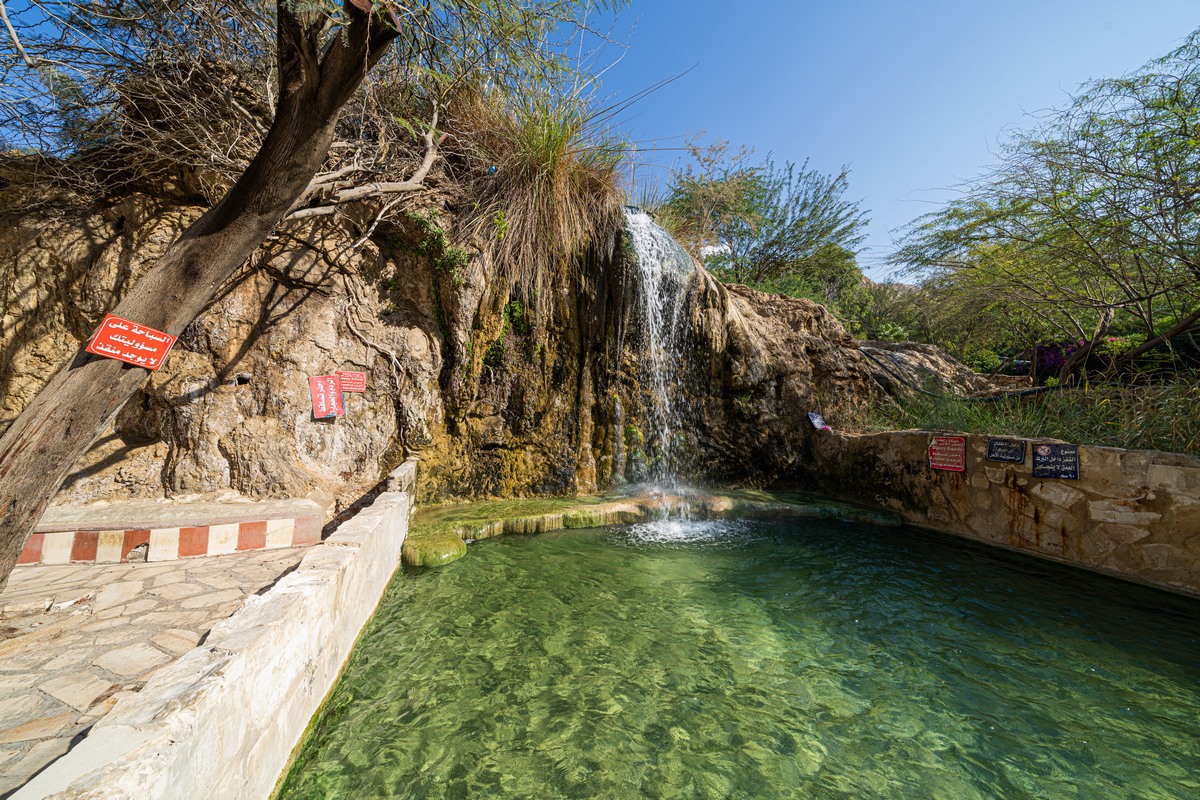 Looking good…
And they feel good too. Here they are from a satellite: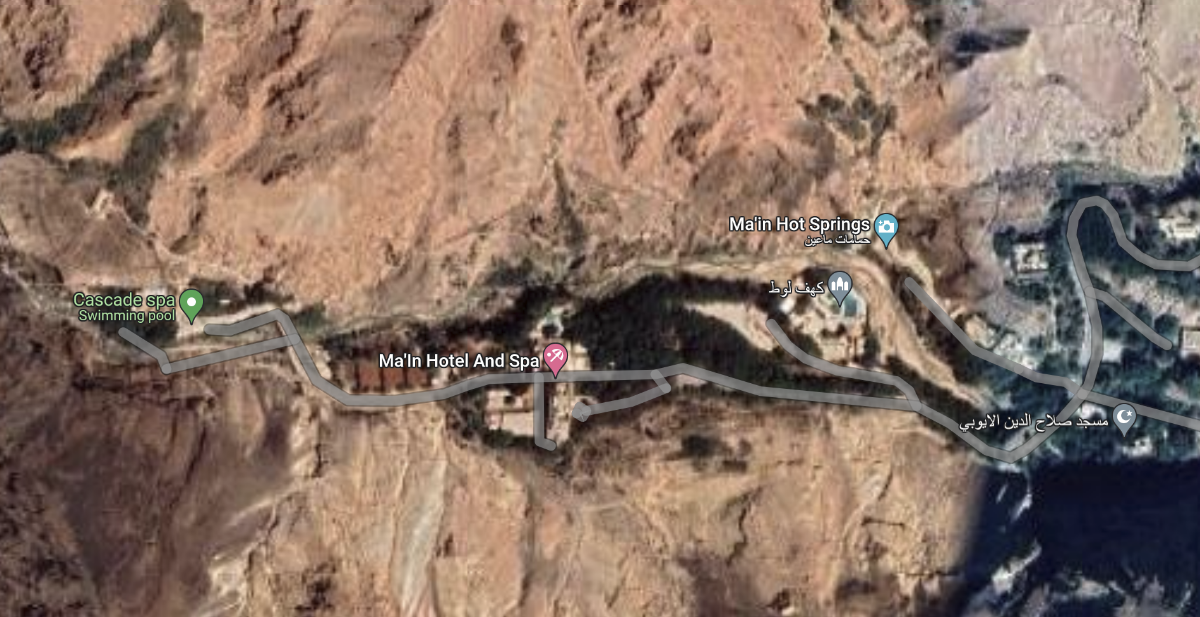 There are a great many waterfalls around the world – including the large and famous collections thereof (my favorites being Victoria Falls, Iguazu, and the falls in Iceland, Kamchatka and Hawaii). There are also a great many hot springs around the world (personal faves: those near Khodutka volcano in Kamchatka). But a combination of the two? Falls with cascading water that's naturally piping hot? No – there aren't a great many of them; on the contrary – just the opposite: there are very few. I personally know of only two examples.
The first hot waterfalls I came across – and of course bathed in – were those on the slopes of Baransky volcano on the Kuril island of Iturup…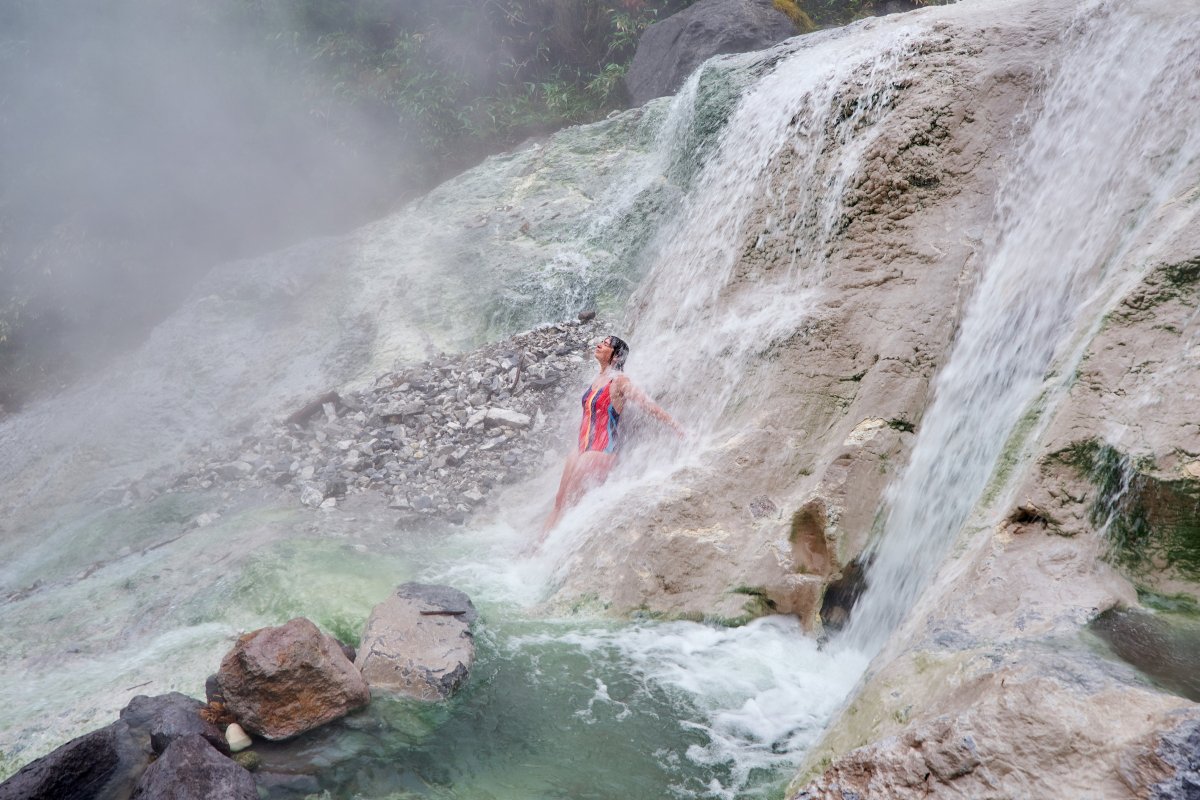 Alas, those hot falls have two big downsides. First, the water's very alkaline, so you need to wear goggles – otherwise the eyes will sting unbearably; similarly, if you've a cut somewhere on you (for example after shaving), that, too, will be rather painful. The second downside: getting there is far from straightforward. Still, if you do ever find yourself there – a bathe is simply a must (just don't forget the goggles!).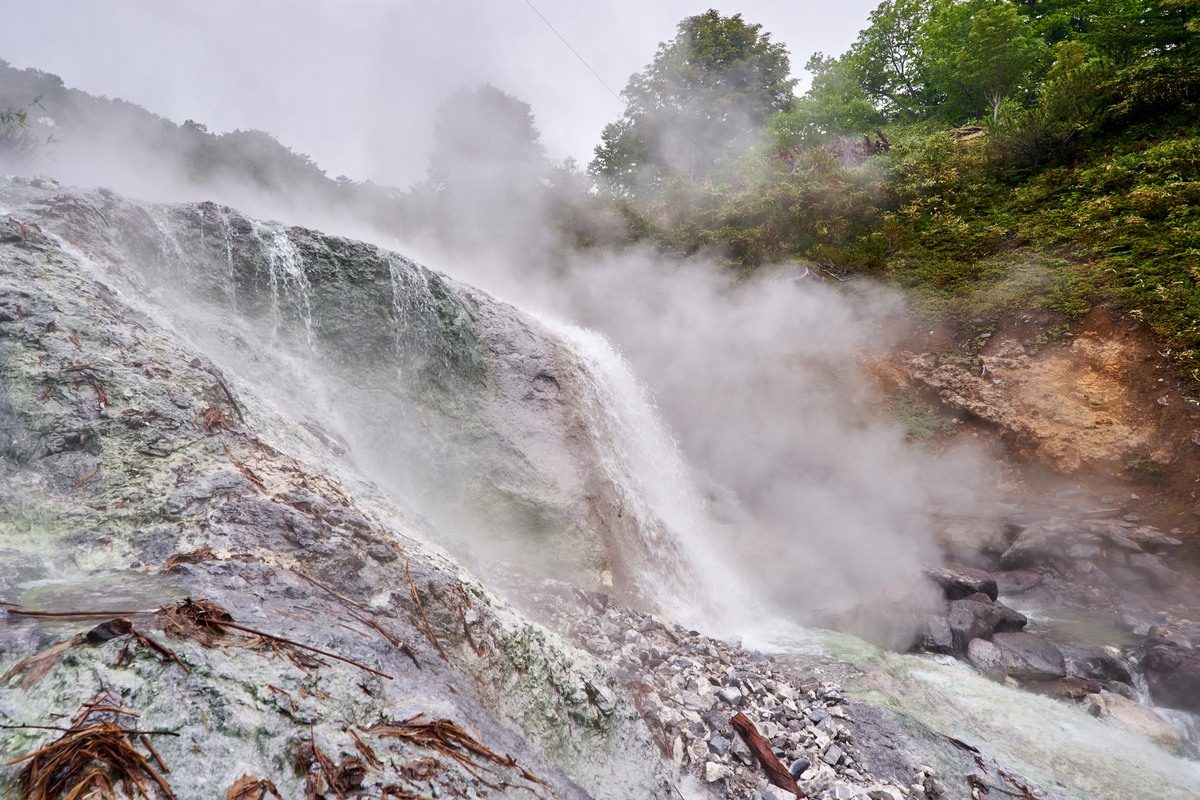 Now we come to the meaning of the title of this post…
The temperature of the water in the hot springs/waterfalls of Iturup was 42˚C. Which just so happens to be the answer to the Ultimate Question of Life, the Universe and Everything. So, logically, I placed those falls in the coveted 42-grade category – aka "The Best Hot Springs I've Ever Experienced" category. That was in 2014, btw. Fast-forward eight years, and the Ma'in Hot Springs in Jordan have gone and beaten the Kurils' best effort, securing the holy-grail grade-category of "42+++"!…
So, how did they do it? Three ways…
First, the water in the Ma'in Hot Springs is pure and pH-neutral – neither acidic nor alkaline; that is – perfect. Second, these waterfalls are real waterfalls – not mere water-kinda-trickles. Third: you've a selection of water temperatures to choose from! For example, here's the hottest waterfall:
…Yes – you read that right: "220m below sea level"!
You also read those temperatures right – 40-65˚C! In November – when we were there: 50˚C – too hot for bathing in. But not to worry – this didn't reduce the falls' overall grade category, for these were just the hottest of them all…
Next waterfall…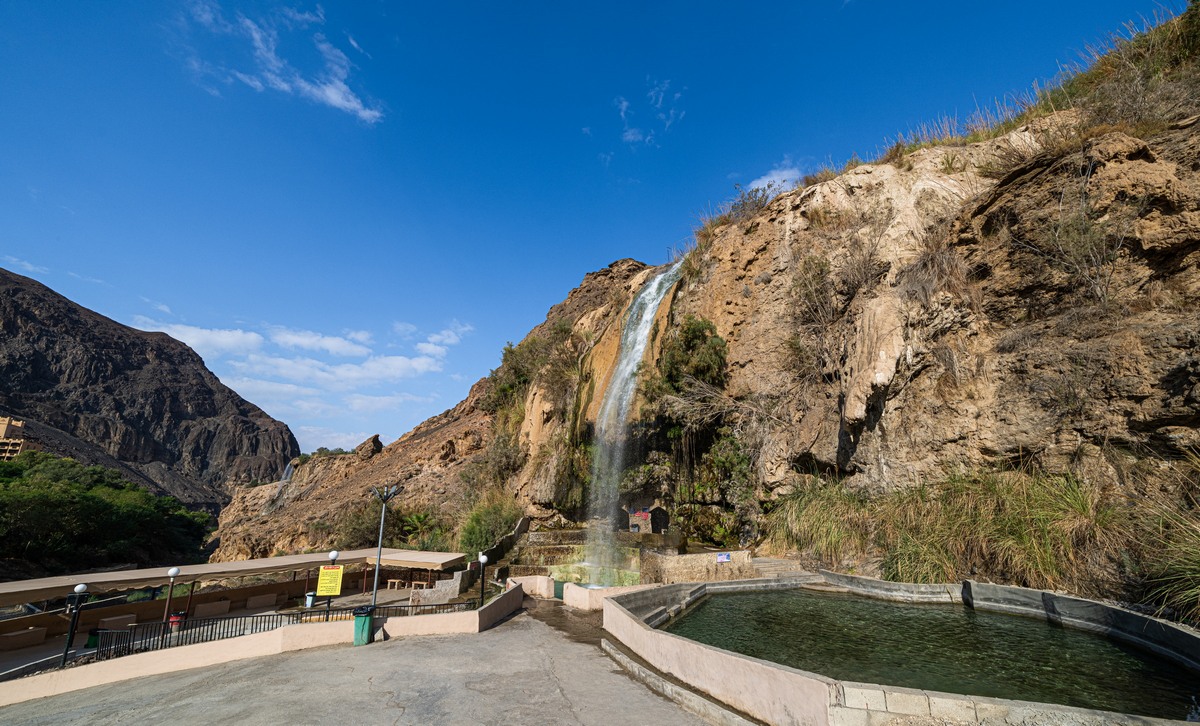 …Hot, but not too hot – and you can sit under it on these steps: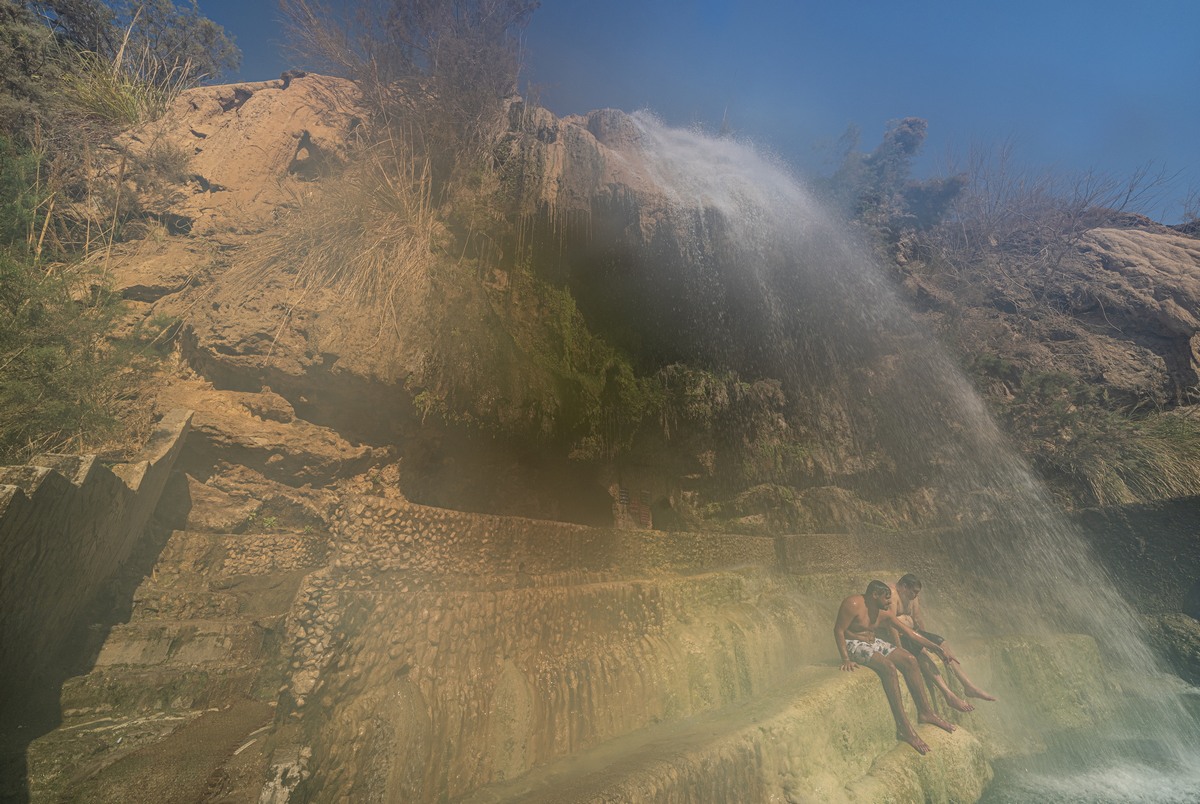 At the top of the steps behind the waterfall there's a cave – a natural hammam (hot, humid, steamy)!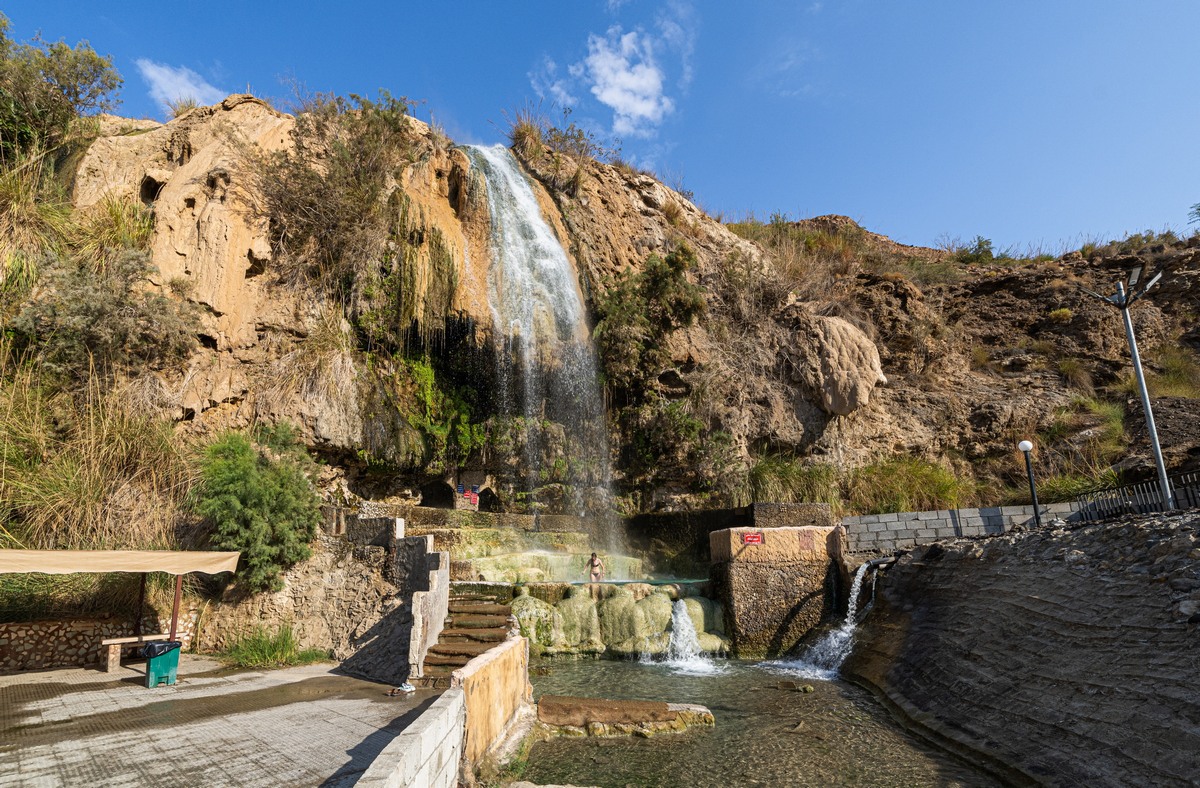 Curiously, for such an awesome site there were very few folks about. In the morning there was no one at all besides us; only come evening did bathers appear: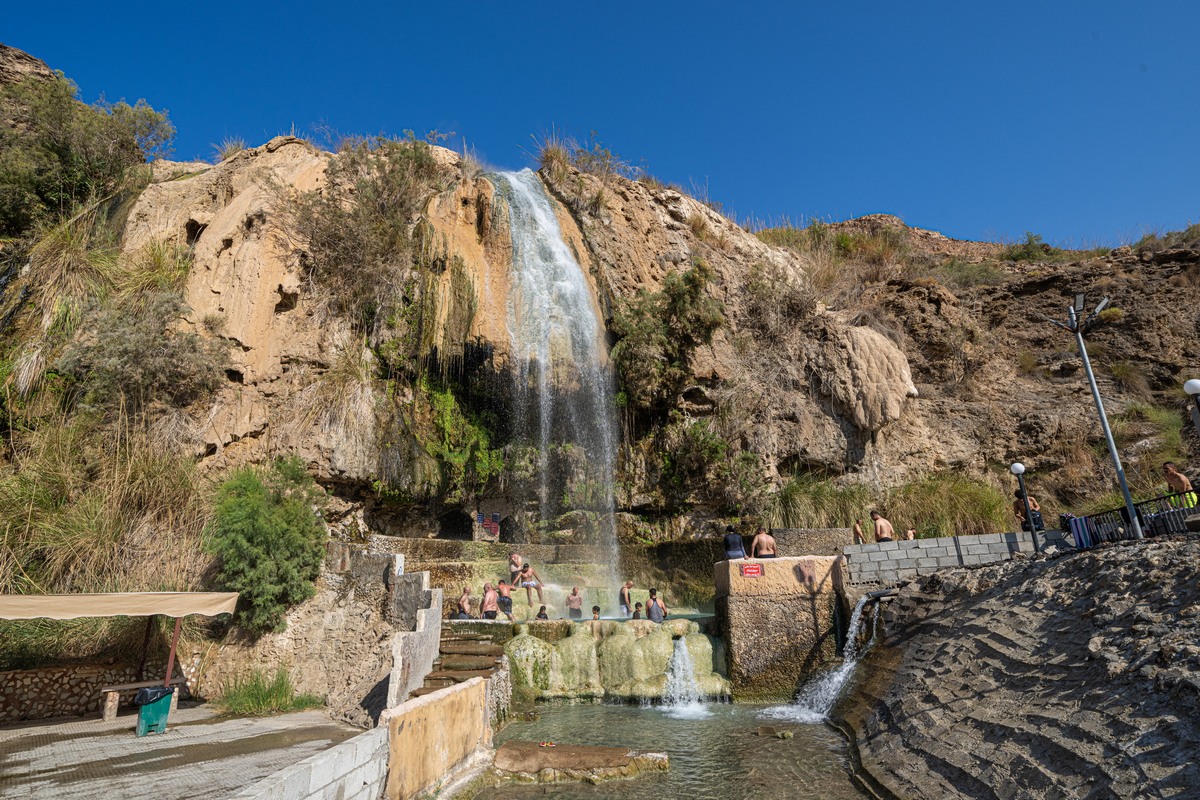 The third waterfall we investigated was simply warm, not hot, so anyone – including kids – could frolic around in it with nothing to worry about. Handily – it falls into the pool area of a hotel with sun-loungers, drinks and snacks!
It goes without saying – I liked this place. So if you're ever in Jordan – be sure to check it out (and stay at the mentioned hotel:).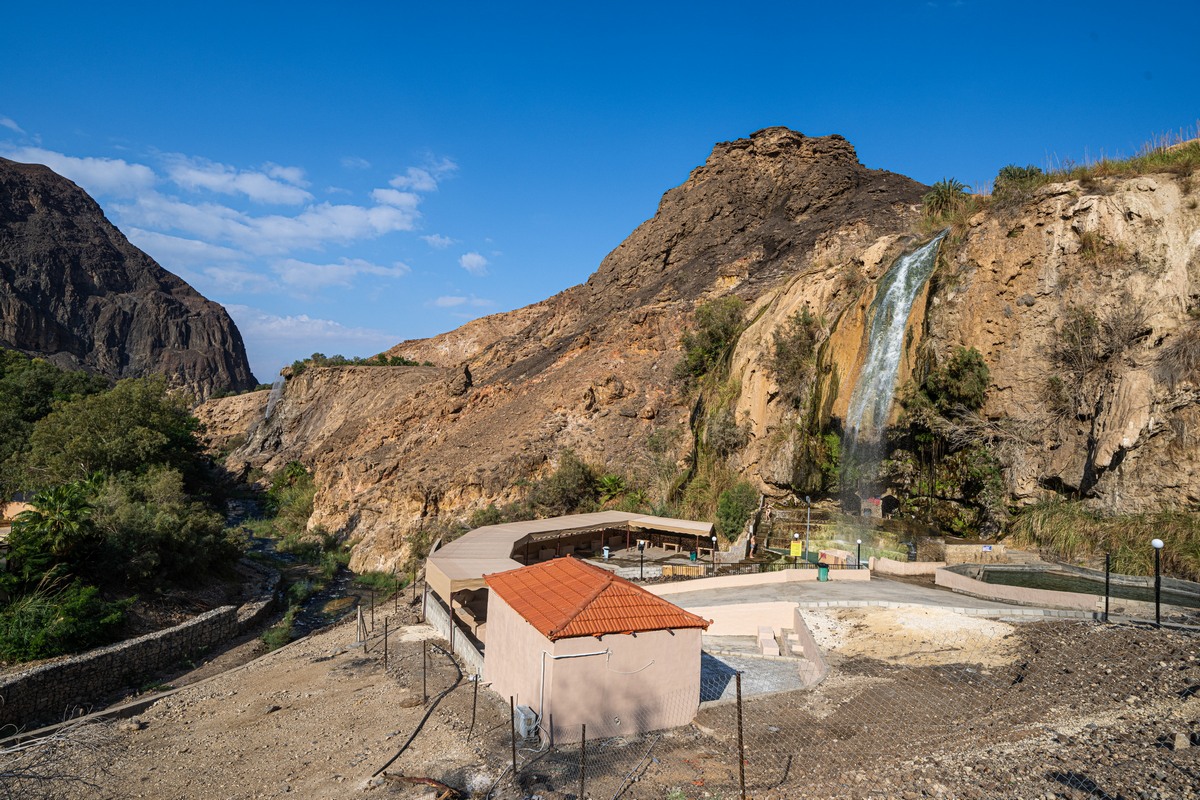 The rest of the photos from Jordan are here.