Abandoned, decaying settlements – even in Maldives!
When you get to travel all over the world armed with a camera, you get to take snaps of all sorts of natural and man-made objects of varying degrees of unusualness, attractiveness, monumentalness, and a thousand other nesses. But, occasionally, you find yourself taking pics of certain less attractive objects – albeit ones still possessing a certain mysterious appeal: I'm referring to abandoned, deserted settlements: dilapidated buildings left to rot, streets all overgrown; decay, ruin. All rather depressing, but still, clickety-clack go the cameras!
I've seen a few such places over the years. In January of this year a group of petrol-heads and I dropped in on the dead town of Kadykchan on the Kolyma Highway in Russia's far-east. A year earlier we paid a visit to the half-buried-in-sand ghost town of Kolmanskop in Namibia, Africa. The year before that we were in the Kurils where we inspected a deserted former military base. Down in Antarctica there was an abandoned Chilean camp (you guessed it, half-buried in snow and ice). And over on the Kamchatka peninsula there was another abandoned military (naval) base, Bechevinka.
And who would have thought it (not me, at first, for one) – you also get this kind of thing in… Maldives! Here it's not abandoned military bases or mono-towns or former mining settlements, but derelict, crumbling former tourist resorts. You can find a zillion photos online of fancy bungalows lining paradisiacal atolls around these parts; you'll find a lot less than a zillion like the ones I'm about to show you…
So, there we were, flying up above the Maldives archipelago, and down below all looks as per the script: paradise!…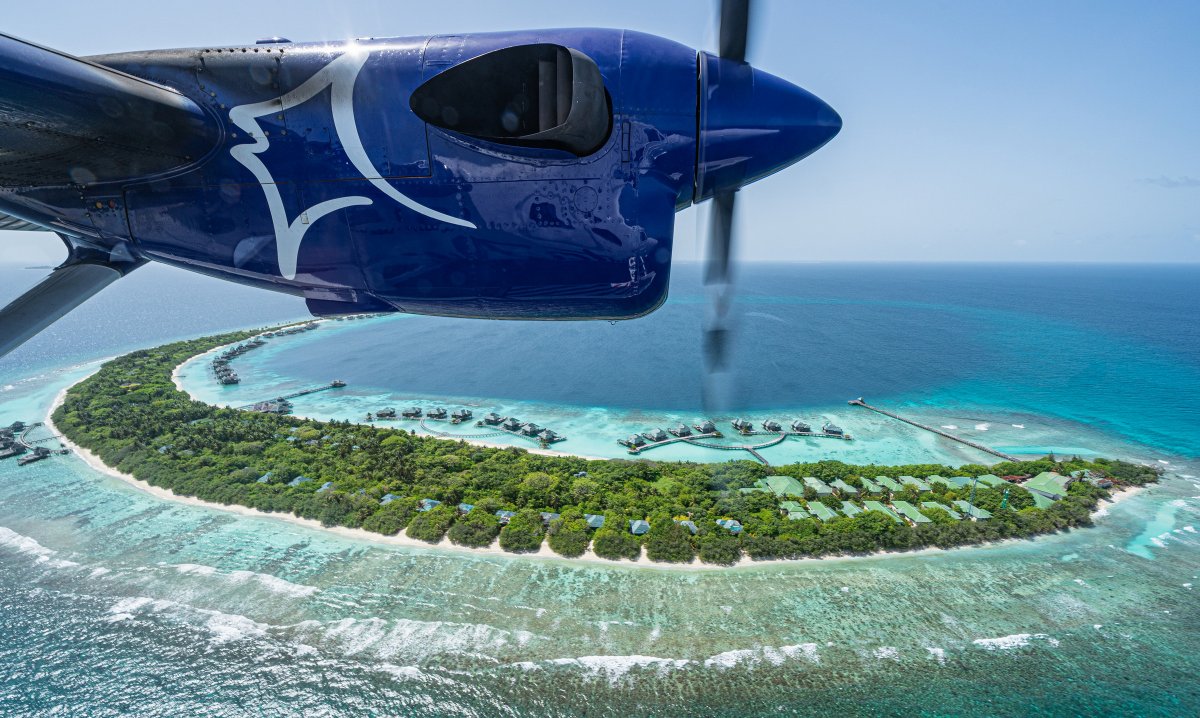 But if you look a bit closer…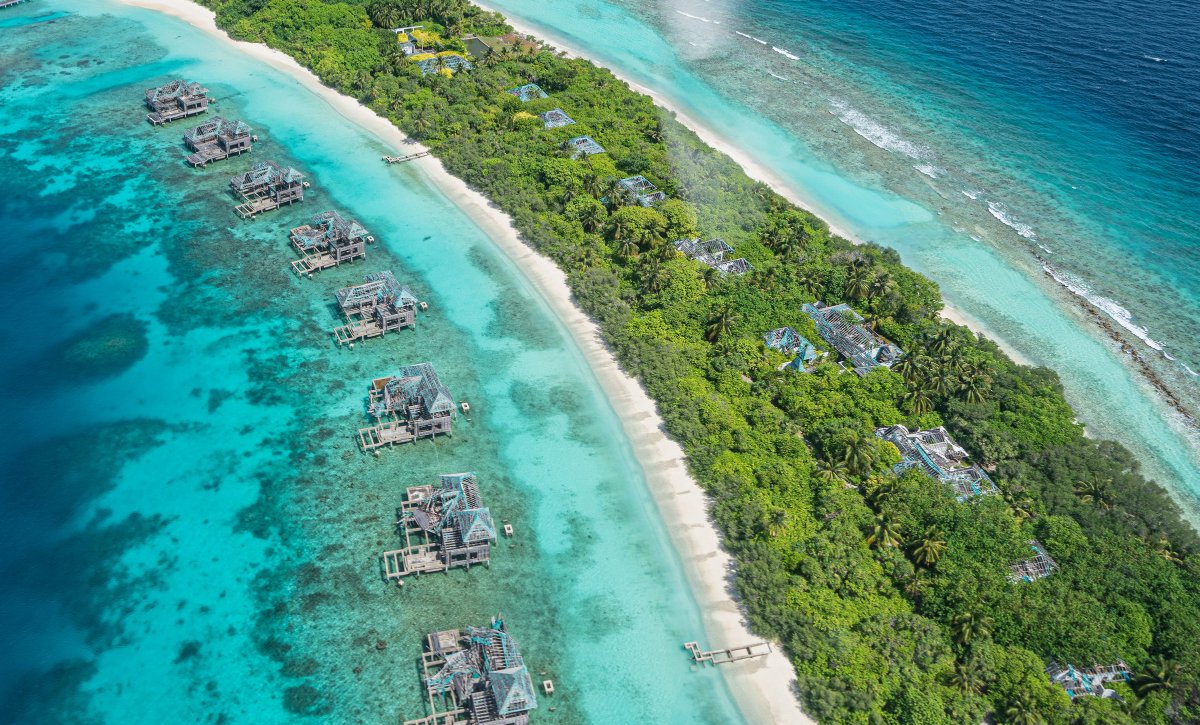 Yikes! Instead of cozy bungalows, sandy pathways, sun-loungers and pina-coladas by the pool, it's all wrecked bungalow-carcasses amid jungle that's slowly reclaiming back what's rightfully its!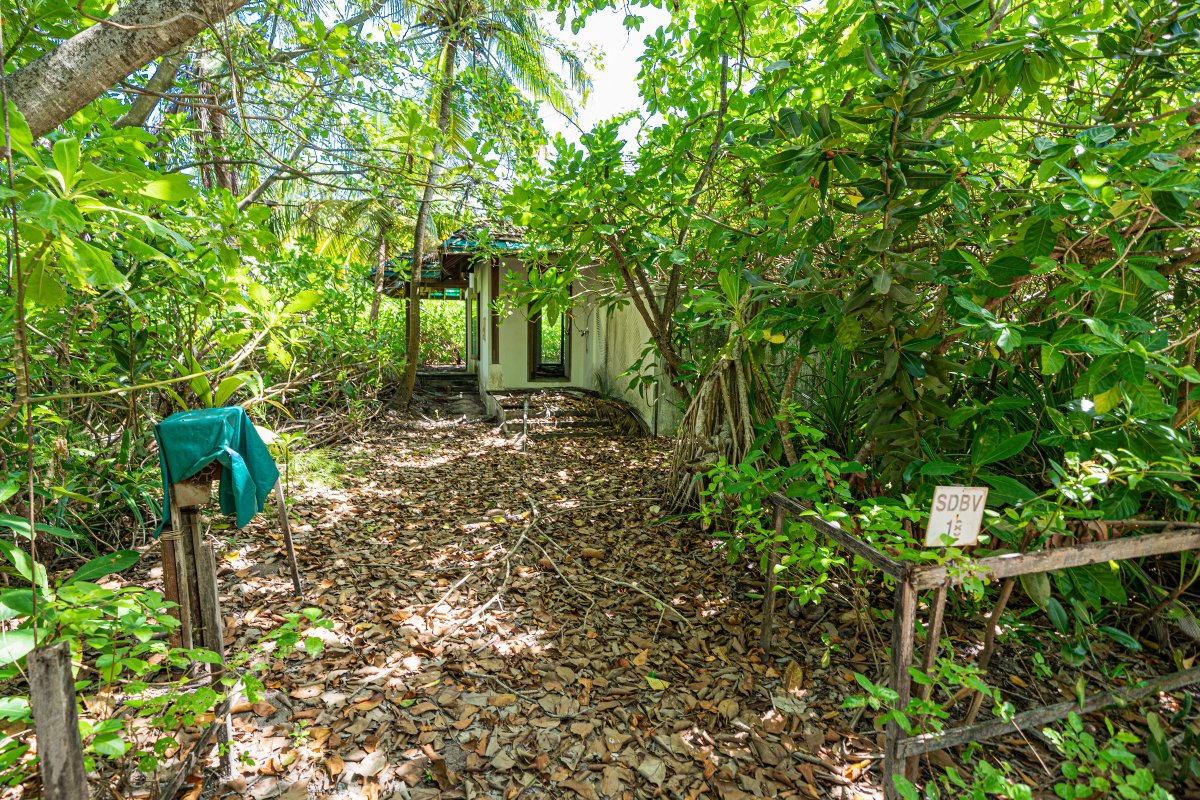 The pools, which haven't been swum in for at least five years, now look like this: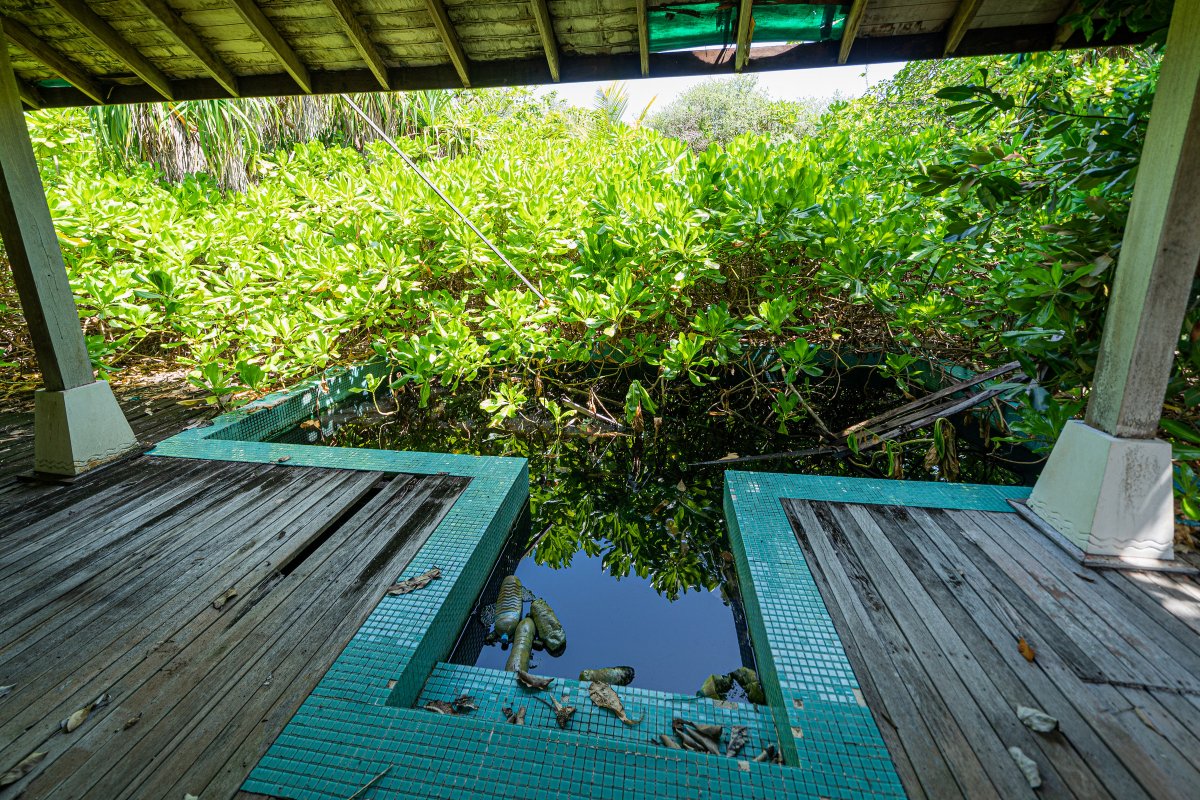 We were told how such scenes are quite common throughout Maldives. These cabins belong to hotels, but when the time came for some repairs, for some reason the hotels just didn't bother. And the damn-awful covid of course has only made things worse: why do repairs when there aren't any tourists – or very few – anyway?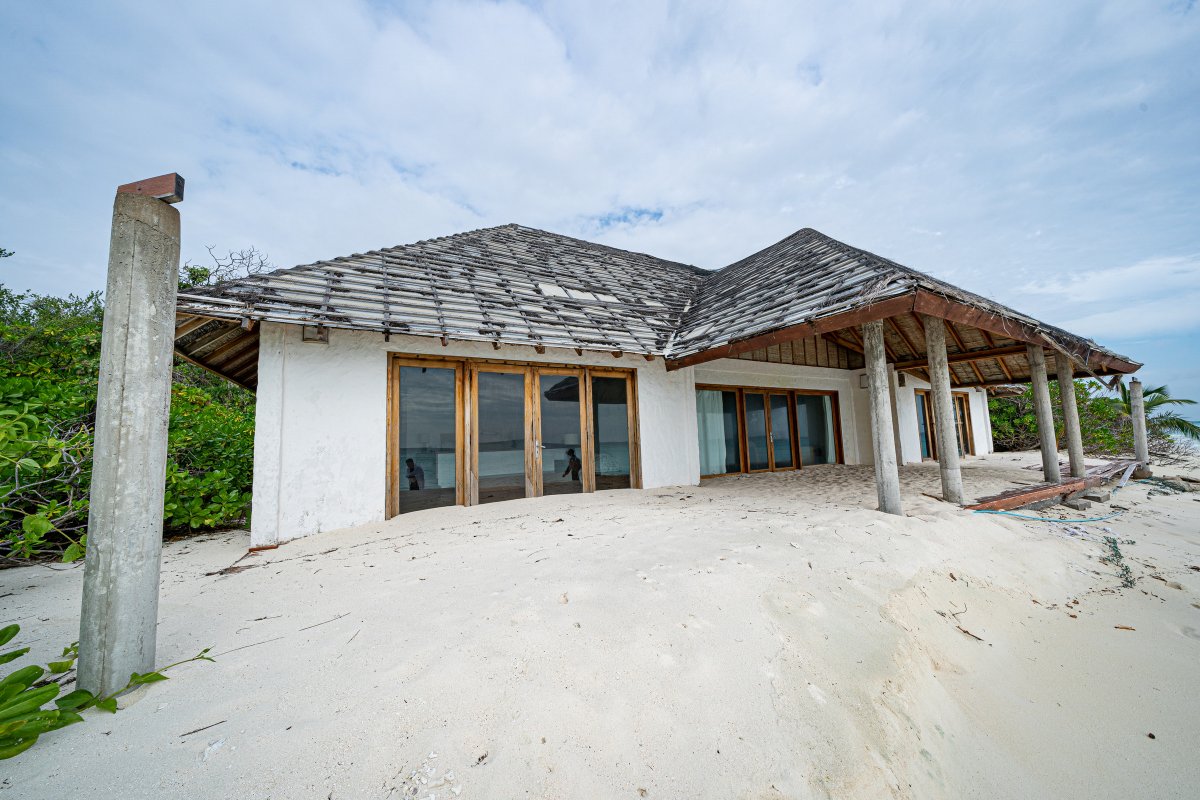 Sometimes construction was halted before completion of these resort-villages, and that's why the bungalows with the amazing views have gradually become dilapidated. And in a climate like this, clearly it's a swift process.
There's something strangely dissonant about these scenes: all this ruin and decay against a backdrop of tropical blue skies and green ocean. There just seems something very 'wrong' about such a combination…
Most unusual and discordant.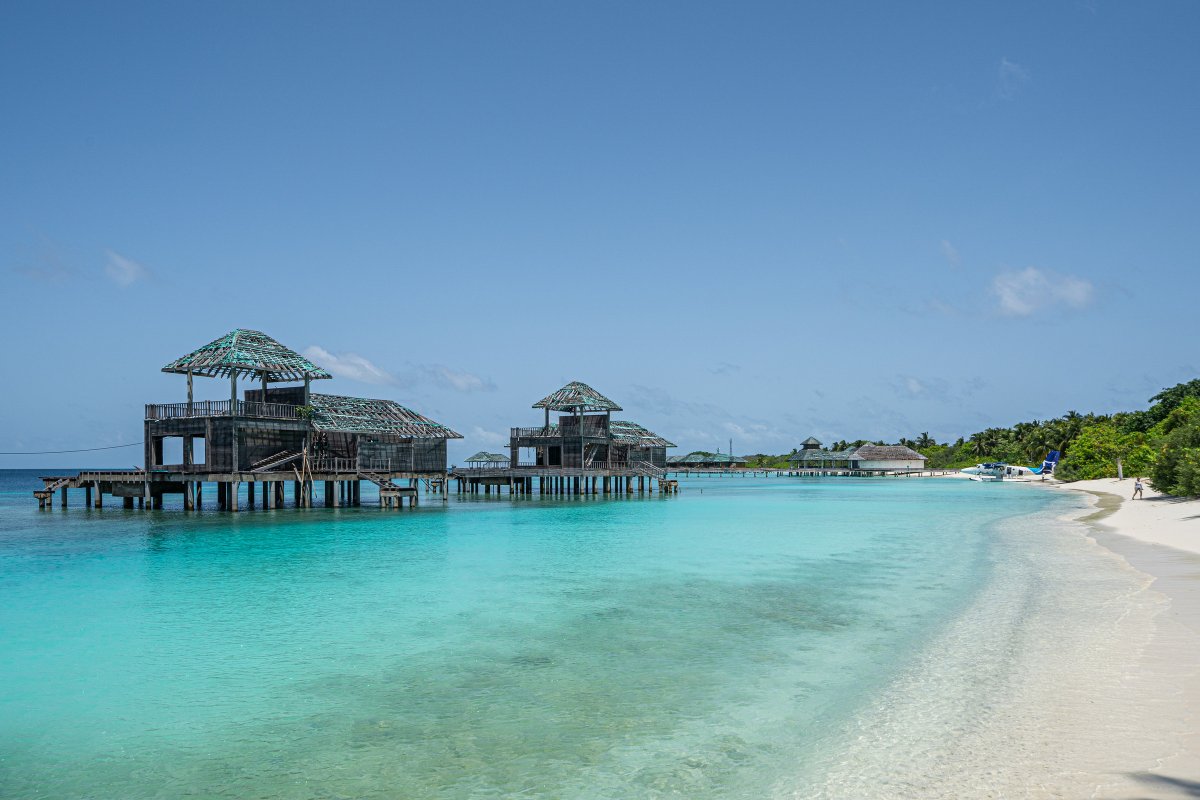 Poolside – not tourists; herons ).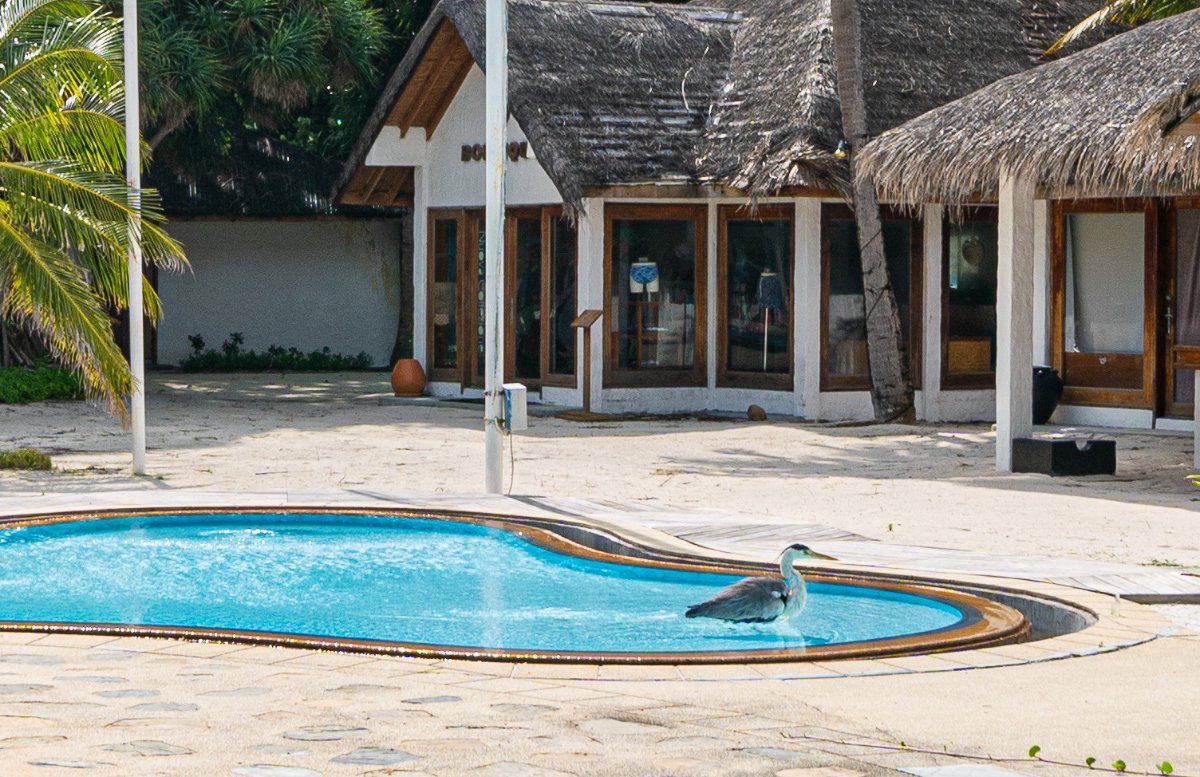 No activities today, tomorrow or next week. You don't say? ).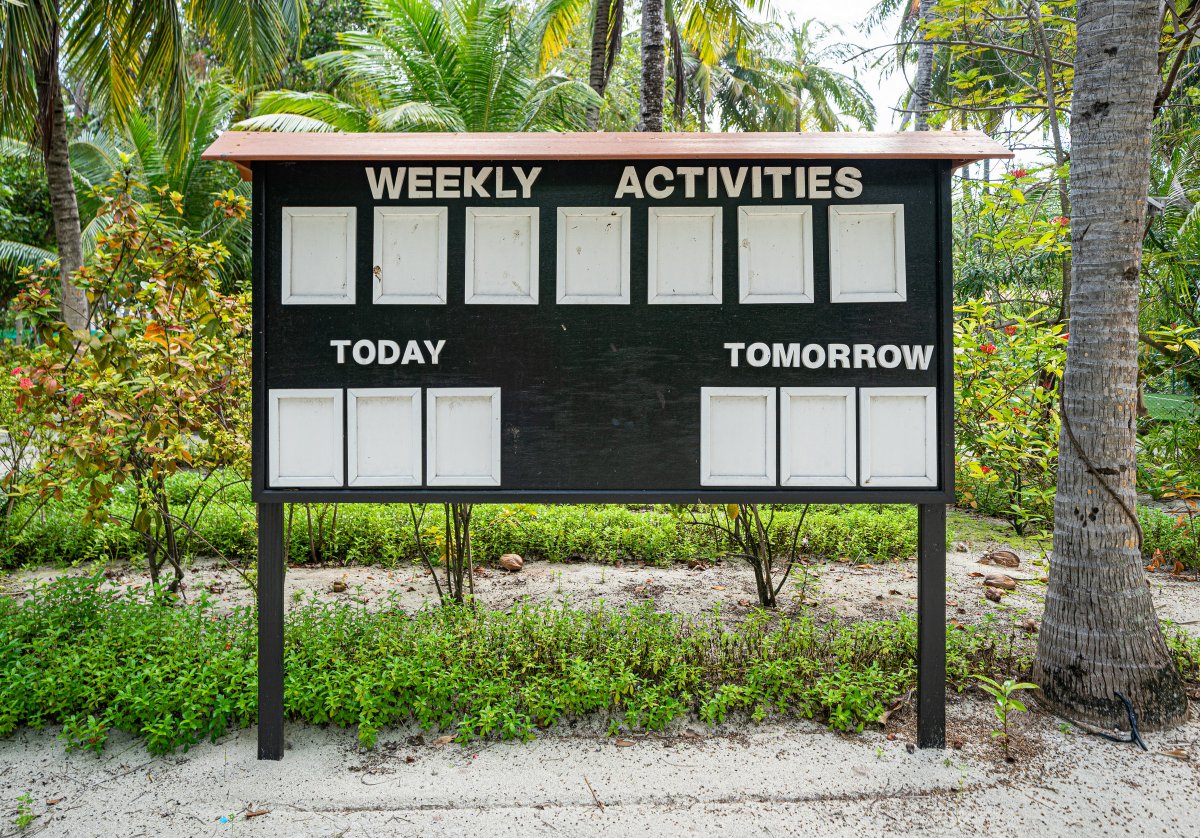 A Robinson Crusoe feeling…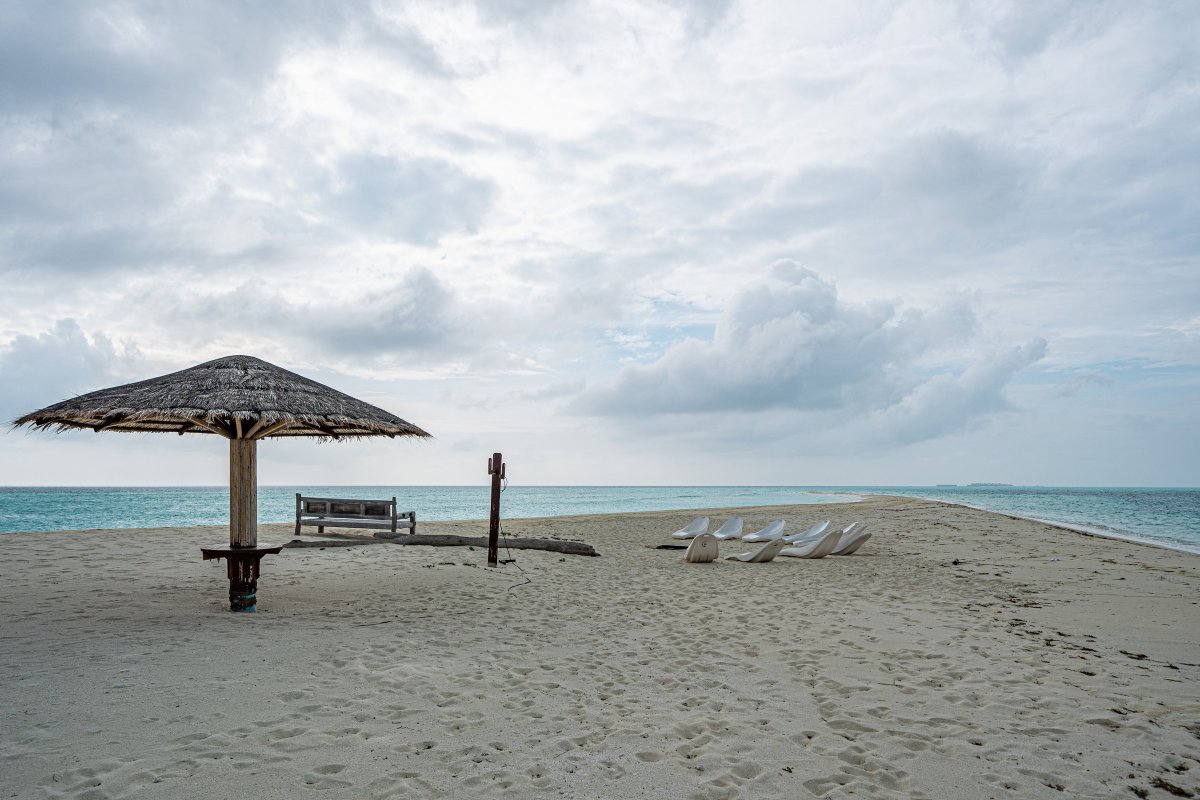 All rather depressing – just like the lingering (darn) after-effects of the (darn) pandemic. But don't get too down – things are getting better already. Soon we'll all be vaccinated, and the world will return to (~)normality. And let's hope there'll be fewer abnormal scenes like these in the typically, world-famously, paradisiacal Maldives too…