Irkutsk to Taishet: 700km – in the net.
After Irkutsk, our next main stop was the large Siberian city of Krasnoyarsk. But since it's a long way – 1100km – we broke the journey up, staying overnight in the town of Taishet, whose main claim to fame is that the Baikal-Amur Mainline (railroad) (BAM) starts out there.
In Irkutsk we were up early, and off – in a pea-souper reminiscent of the one in Yakutsk. No doubt the steam emitted by the cooling towers of the Irkutsk power plant had something to do with it. Ouch: that must mean it's like this all the time in winter. Still, at least the road was a good one: traditionally fresh (recently repaired/re-laid), smooth, and with two lanes going each way. Ouch: but those four lanes only lasted around 30km, and after that it was down to just two lanes – for the next thousand kilometers! More ouch: the fog remained. More ouch: we were stuck in the slow-moving traffic practically the whole day – zero chances of safe overtaking. OUCH OVERDOSE.
Mercifully, toward the end of the day's driving, the fog did abate and rays of sunshine started to appear; accordingly, up went our mood.
// Btw: Below and in future posts, the photos you see are a mix of mine, DZ's, and travel-blogger Sergey Anashkevich's.
Occasionally, slightly disturbing smokestacks belching out… something. Still, it could just be innocent steam – made a lot more ominous-looking by the intense cold.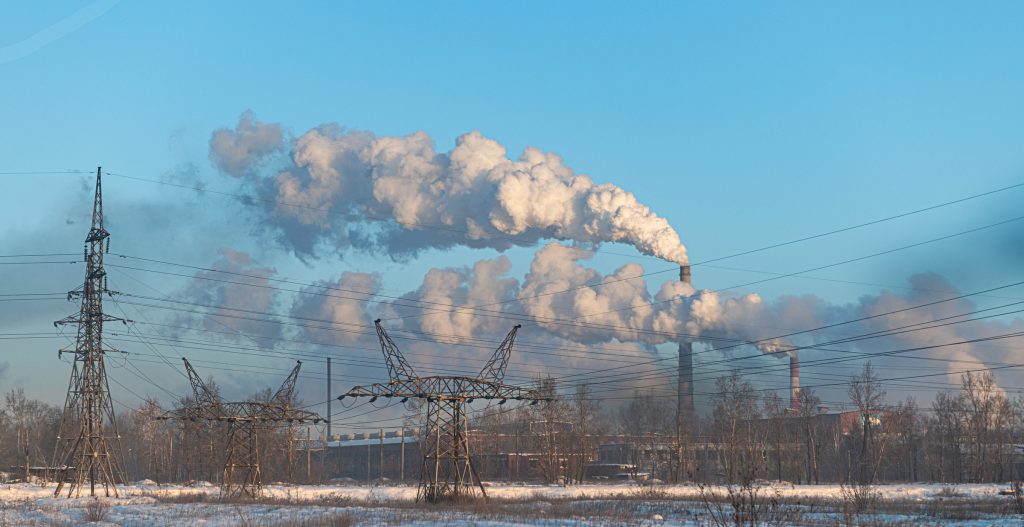 Suddenly – 'Malta', 1km away at the next left turn! Founded 1675!
Our first touristic port of call – the Trans-Siberian Railway station called Zima – 'Winter'!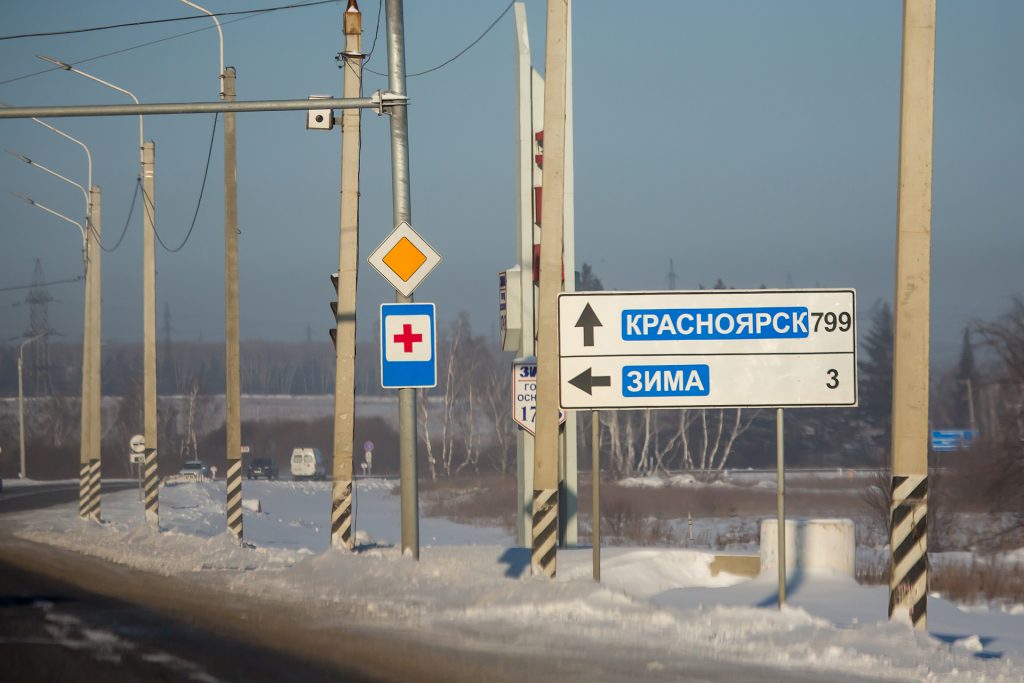 Zima video! ->
I hadn't been in a provincial railroad station for at least 25 years. One thing I can say is that in those 25 years small stations have become much cleaner, tidier, and neatly refurbished! ->
Even in deepest Siberia – corona-impelled mask, gloves and distancing ->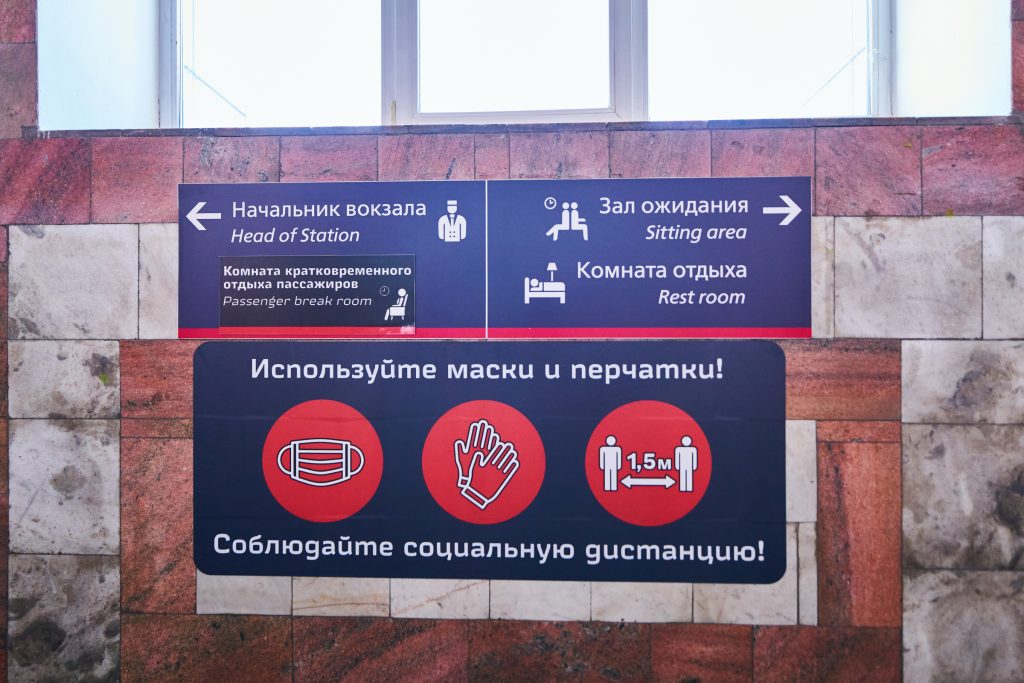 It turned out that in our group were some natives of… the tiny hamley of Barluk, some 40km off the highway. Naturally, we had to go have a look! This road is so minor it's not even marked on Google Maps. But it's perfectly fine! Even the single-track road it turns into: doable ) ->
Barluk hamlet-limits!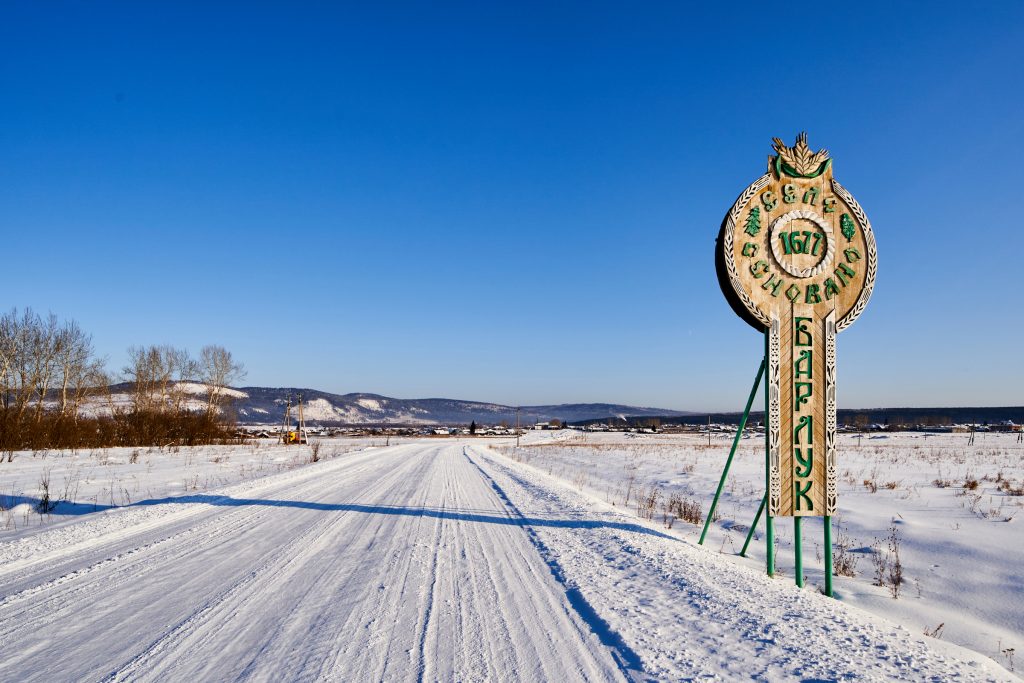 Some of the place names are very odd: here are Abz, Ook, Crooked Ford, and Wet Tenth!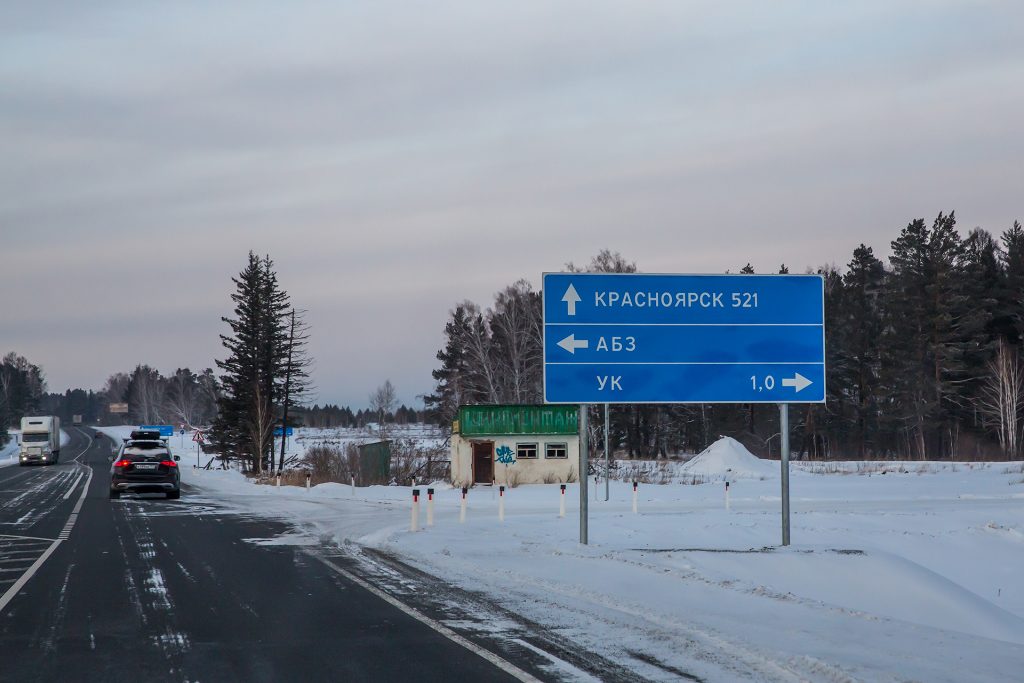 We finally make it to Taishet – and before nightfall (only just): impressive, given the traffic ->
This is where the BAM leaves the Trans-Siberian:
Another of those contrasts: this abandoned cottage is a stone's throw from where the mighty, legendary (at least in Russia:) BAM and Trans-Siberian meet! ->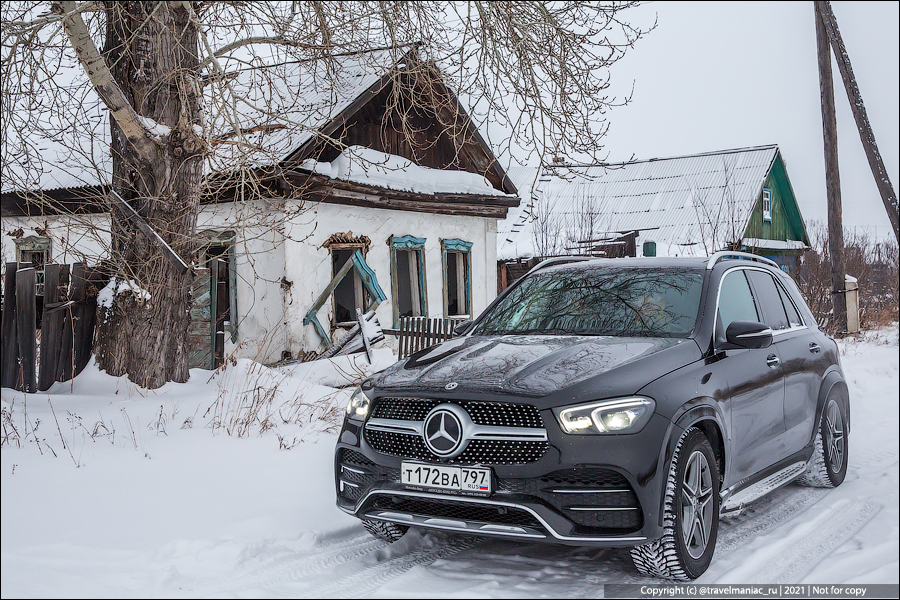 I'm sure the driver of this shunting locomotive didn't expect to see eager 'trainspotters' get out of a fleet of brand new, shiny Mercedes to eagerly wave and take pics of his toing and froing ) ->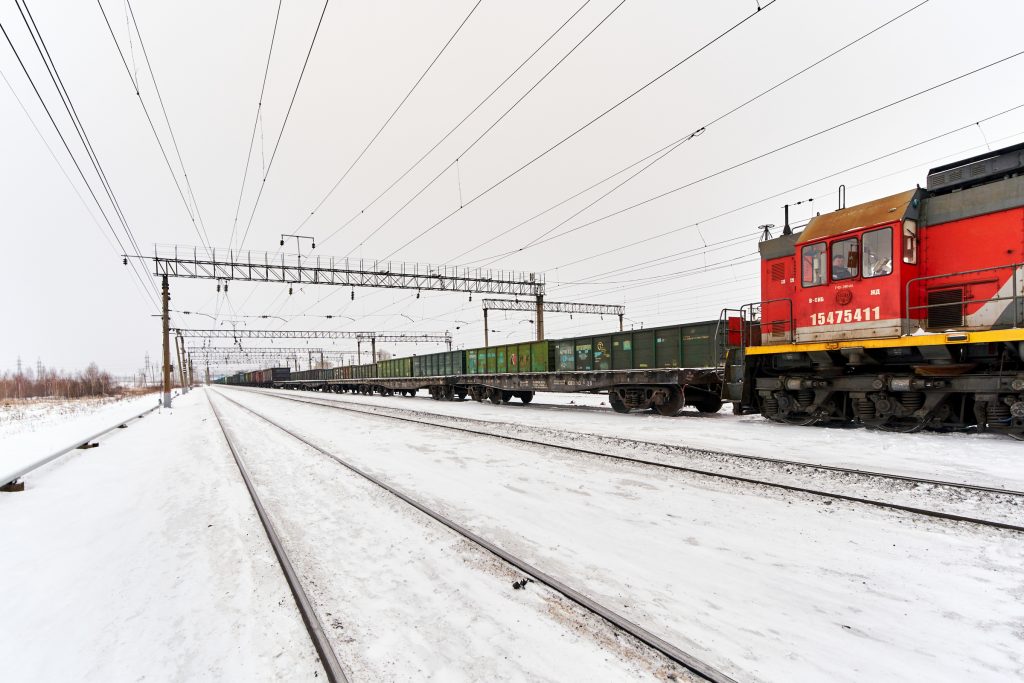 That evening we checked in to this hotel. It was being repaired and refurbished… even at night! We simply couldn't get any (much-needed) sleep with all the drilling and banging going on. Accordingly, we had to get… assertive down at reception ). And it worked! Ten minutes later: zzzzzzzzzzz.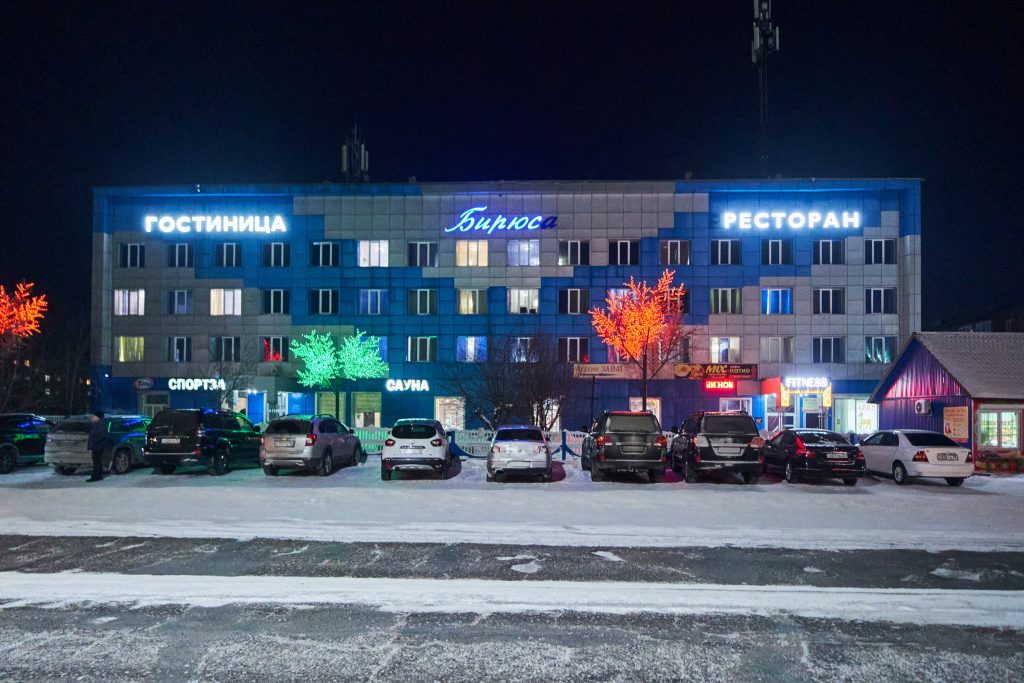 Inside… interesting interior styling and coloring. Very Taishet ) ->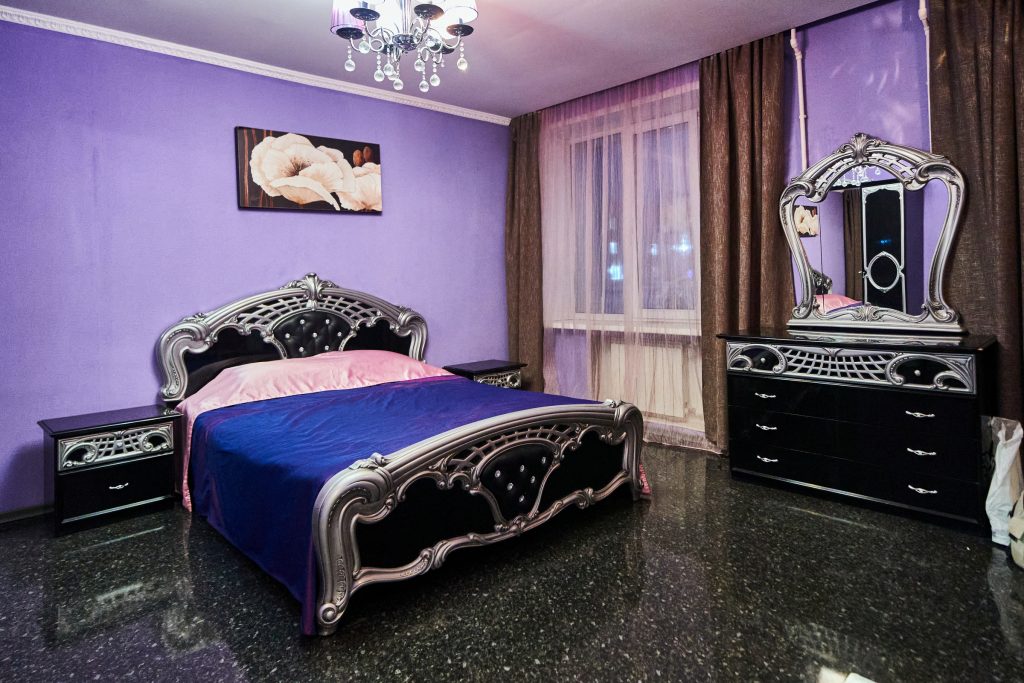 This room was chosen specially – so we could 'celebrate' the 21st second, of the 21st minute, of the 21st hour, of the 21st day, of the 21st year, of the 21st century – in the 21st room! Woah. The chances of that happy coincidence were how many billion to one? ).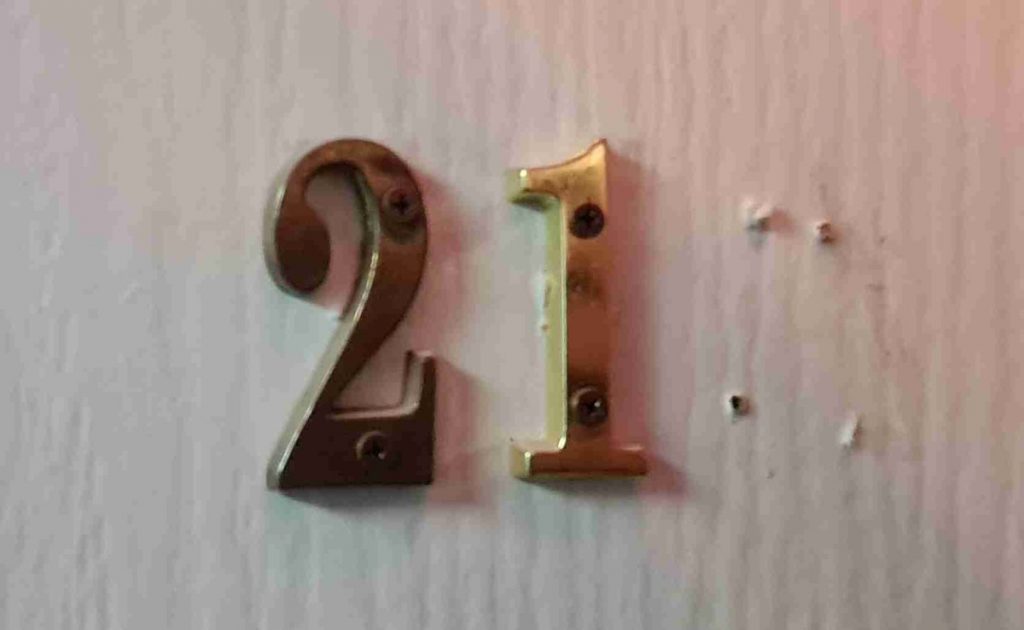 Ah – you'll notice the botch, which may cancel out the happy coincidence somewhat – there was another numeral after the '21' (which we carefully removed briefly and put it back later with no damage, of course). Can you tell which numeral it was?
And that was that: Irkutsk to Taishet via Zima and Barluk – done. And here it is as the dashcam saw it:
0:00:00 – Irkutsk: the city with no traffic!
0:22:35 – Onto the highway, this time the Siberia Highway. This short stretch: top-notch.
0:39:30 – This stretch: low-notch.
0:41:00 – Pro overtaking!
0:46:00 – Fog and traffic.
1:00:00 – Telma. How do folks live with this fog all the time?
1:06:20 – The fog lifts.
3:02:30 – The turn to Zima.
3:20:50 – Back onto the highway.
3:43:30 – The Barluk turn > snowy road.
4:57:00 – Crossing the Trans-Siberian.
8:05:30 – Taishet.
The rest of the pics from our Magadan–Moscow road trip are here.