700km Chita to Ulan-Ude on the Baikal Highway.
After yesterday's 900km to Chita, we were up early for another 700 to Ulan Ude, with a brief stop at Ivolginsky Datsan along the Baikal Highway: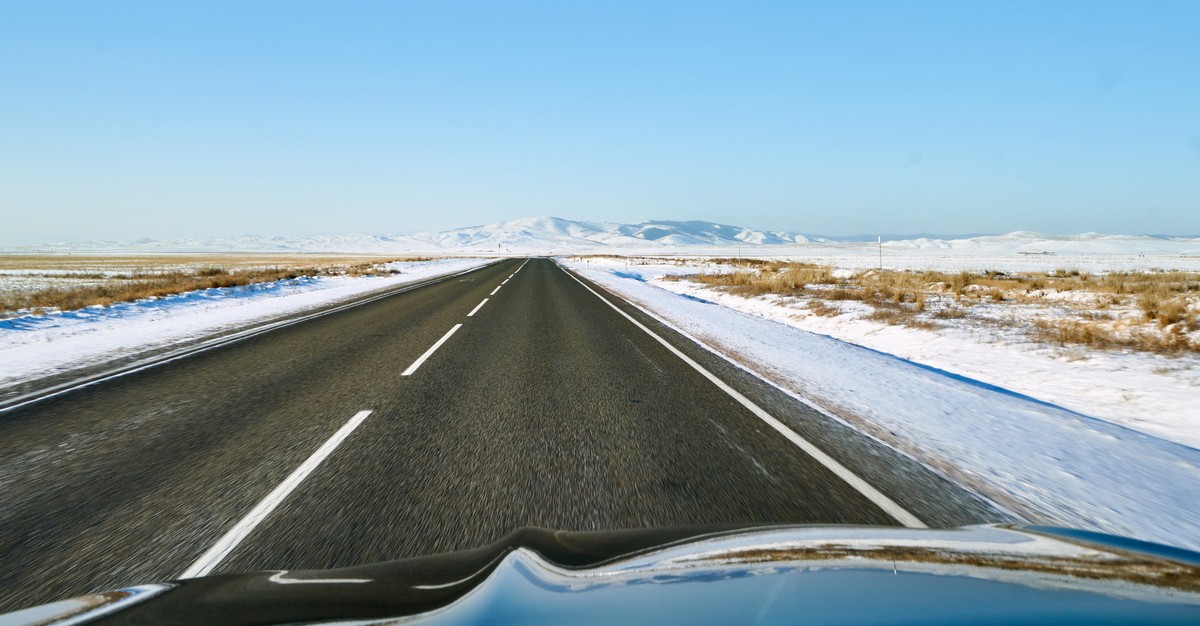 But before setting off we needed to make a few changes: First – to the cars we were driving. As per the plan, we said goodbye to the hardy Renaults from Avtorazum, and hello to some Mercedes. Second – our group of road-trippers were joined by some extra K-folks from our HQ, since from here on in the road trip became somewhat more businessy, for we'd be dropping in on some of our cherished clients and partners.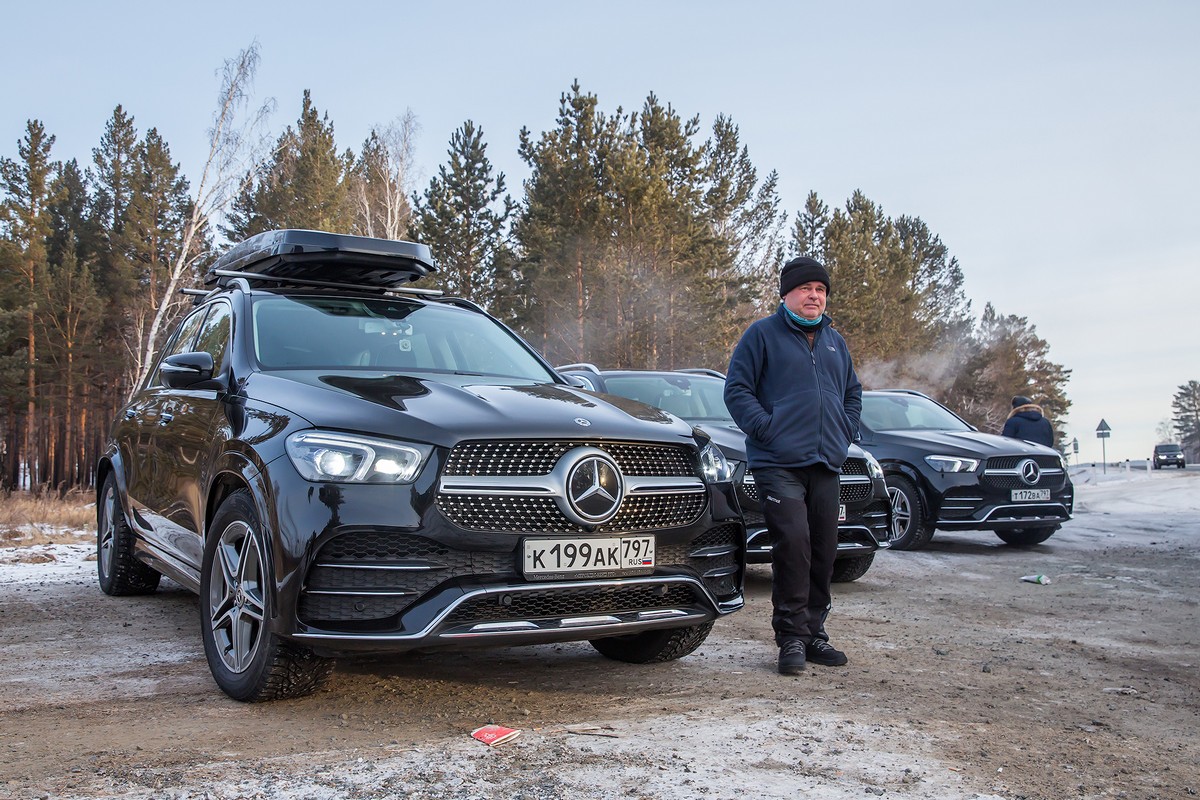 After Chita and all the way to Moscow there'd be no vast barren landscapes like before. From now on – peopled settlements of varying densities practically non-stop, with just the odd short stretch of emptiness in-between them.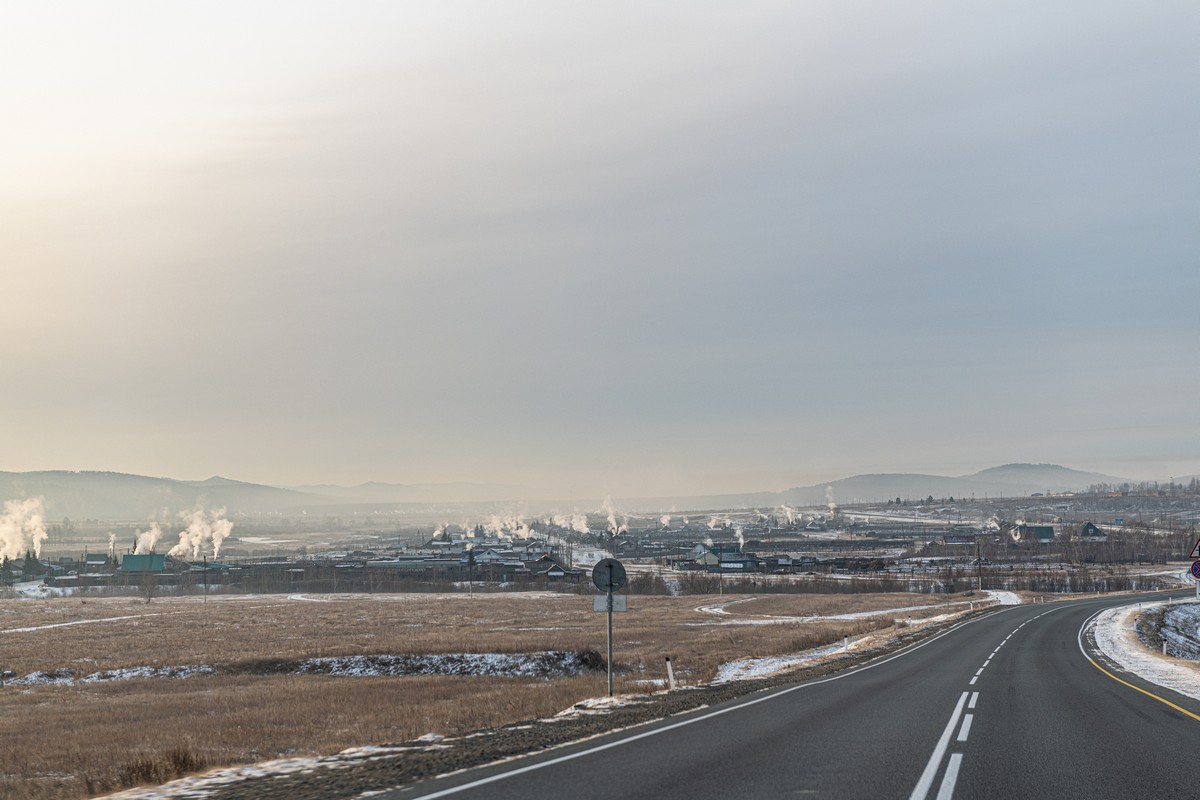 All the roads we drove along on our road trip were of very decent quality, and the Baikal Highway was no exception: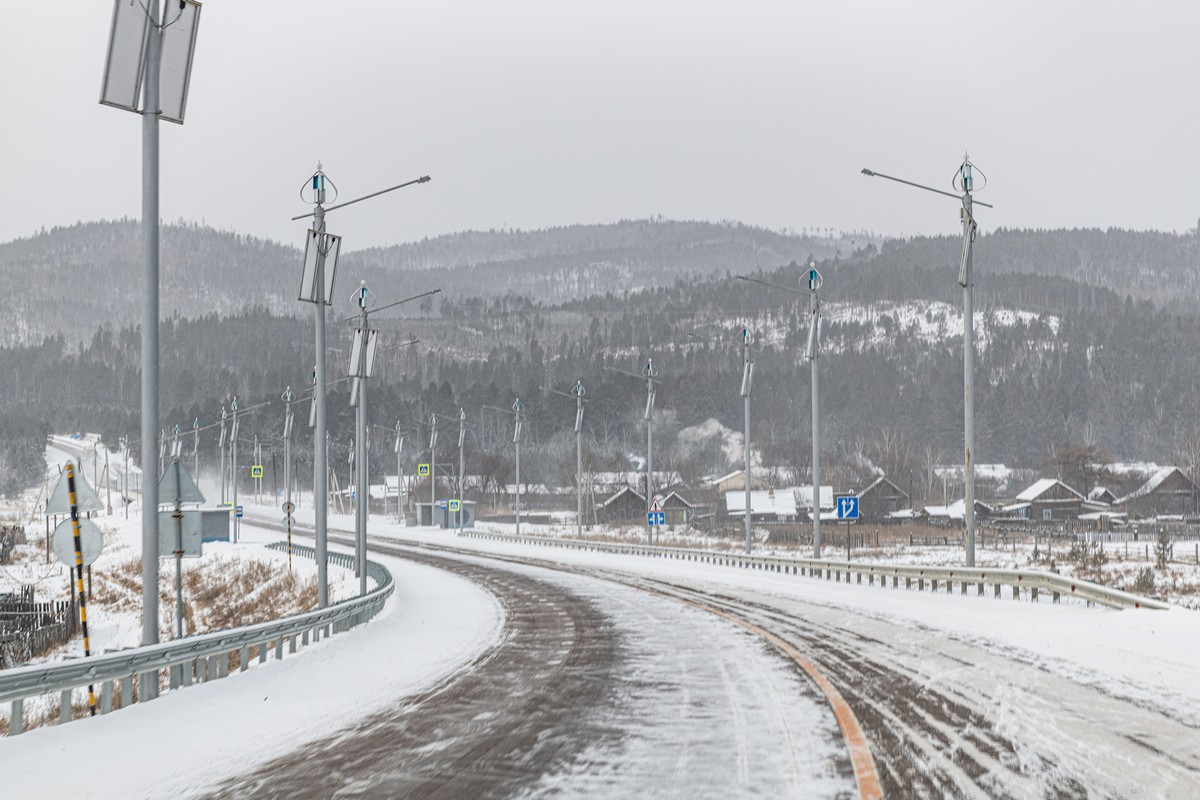 On the Baikal there were just two short stretches without asphalt – gravel in its place – with too many potholes for comfort, but apart from those – all good. In fact, those two short stretches were probably the worst sections of road out of the full route from Magadan to Moscow: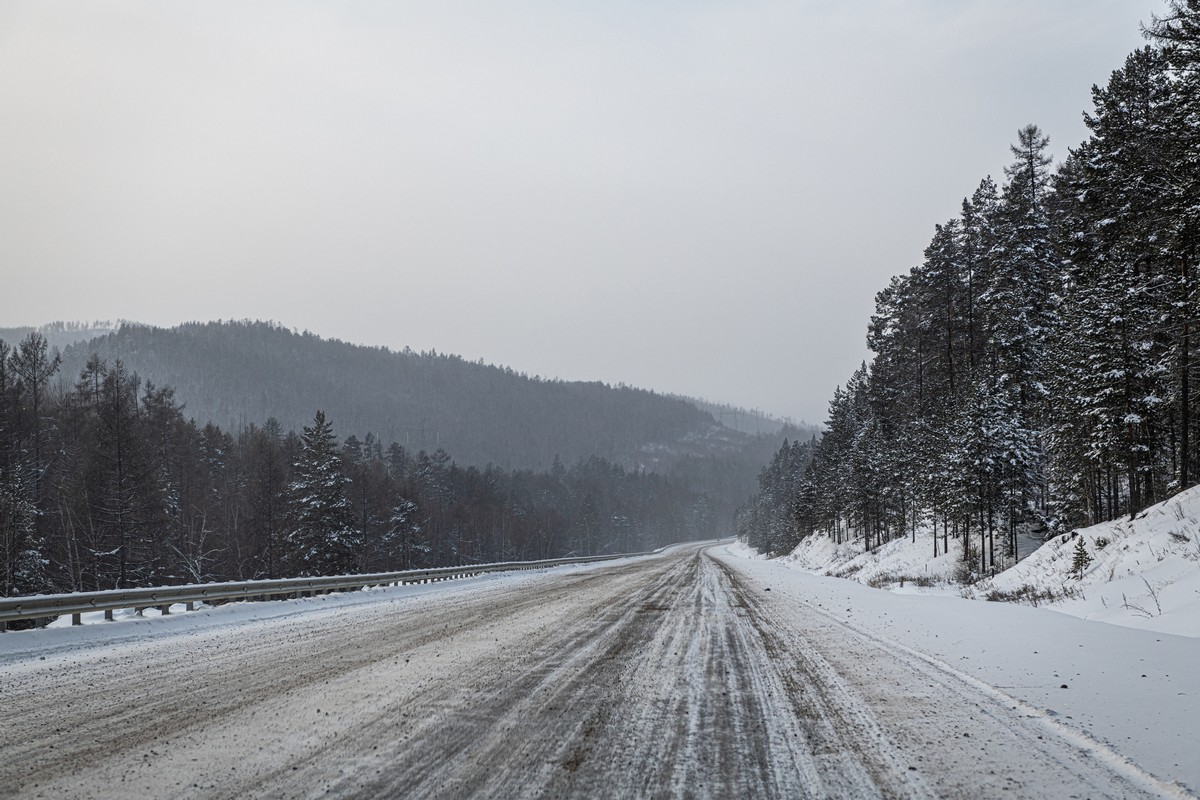 But generally – smooth asphalt, and the views all around – oh my gorgeous! ->
The sunshine complemented the super views:
In places the scenes were off-the-scale beautiful:
Through the frequent villages the speed limit is 60km/h – and there are speed cameras practically on every other lamp post:
Hard to believe at times this is a 'Federal Highway'! ->
I'd been here before a few years previously…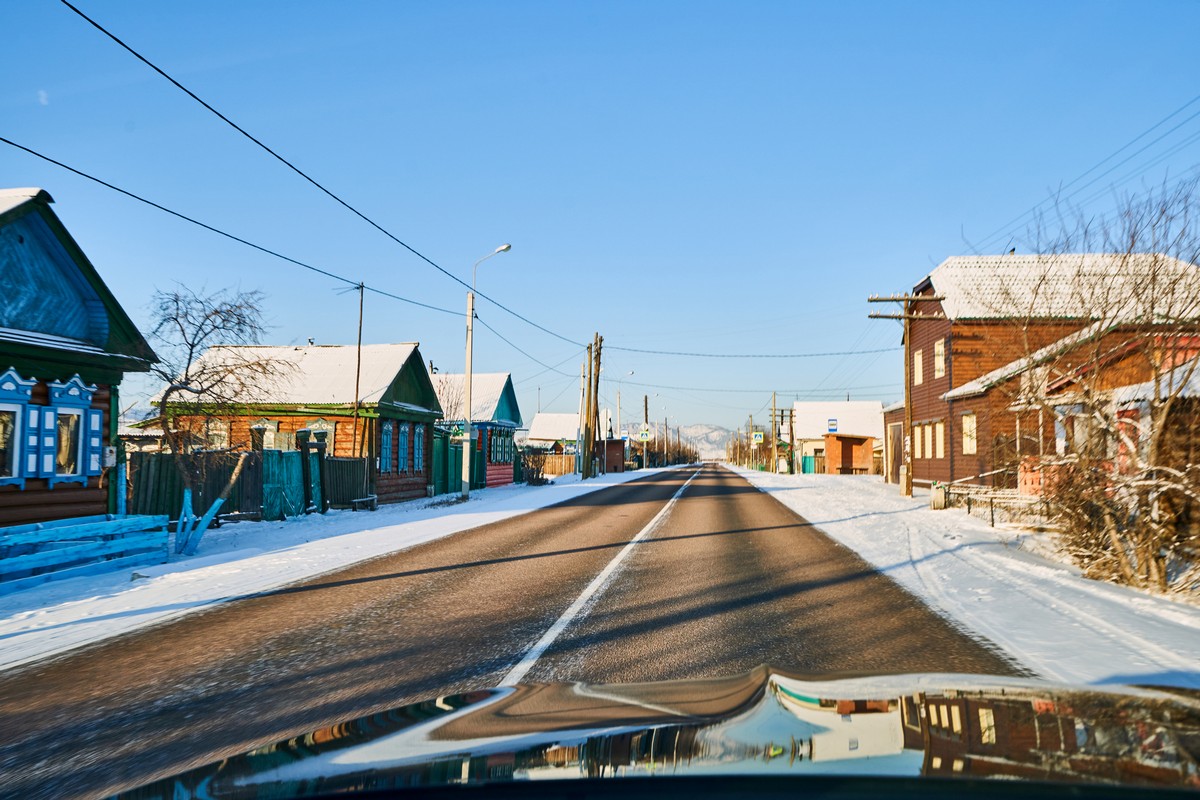 All rather rustic and traditional round here, but a look over there and… – a sea of solar panels! ->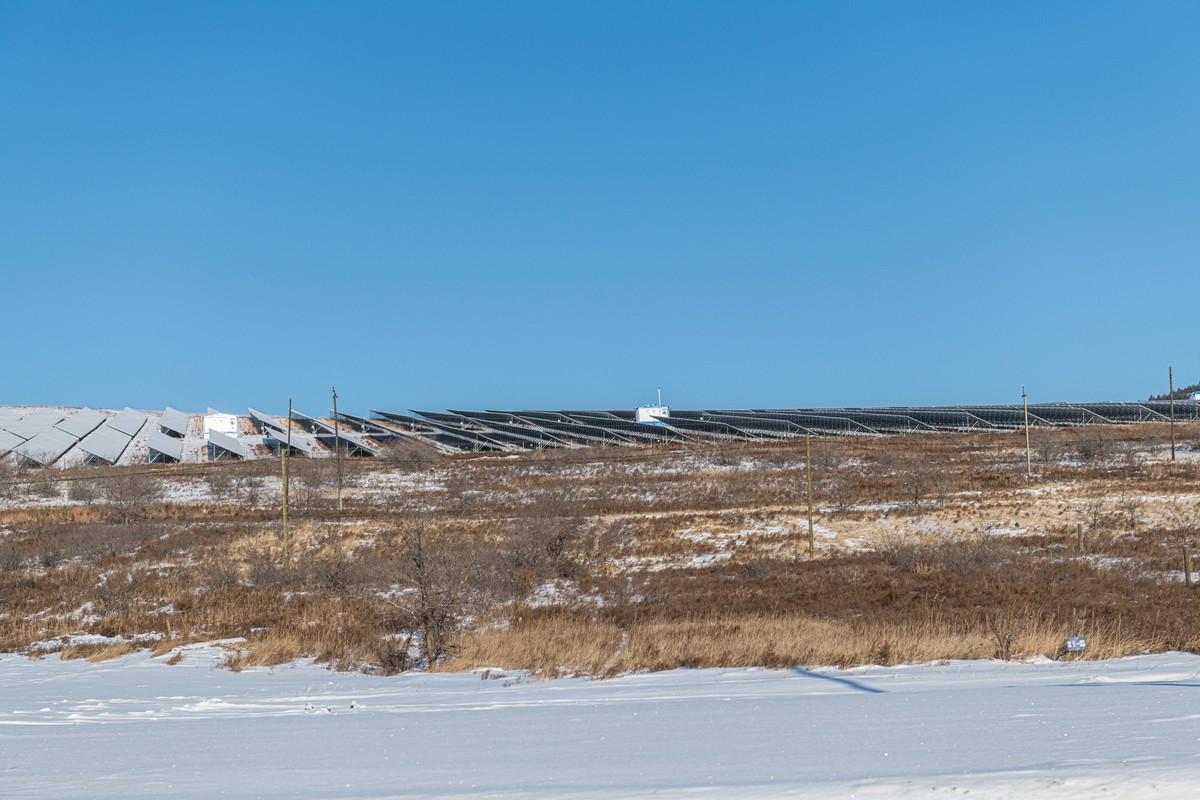 Briefly – a few winter pics of the Ivolginsky Datsan Buddhist temple. And the inevitable tigers guarding the place:
Come evening, we arrived in Ulan Ude. And the one thing I'll remember most about the place was the traffic and the way our sat-navs – all five different brands thereof! – became fairly useless. They'd have us do u-turns where they were clearly ill-advised or illegal or both, and send us down dead-end roads or down the narrowest of streets. So much for the hand of technology surprisingly clearly visible around these parts (the solar panels out in the countryside); for some reason – keeping digital mapping up-to-date in Ulan Ude is an ask too far ).
My pics of the city – nighttime ones only. The bust of Lenin here – huge and impressive! ->
Wait – is it just me, or are Vladimir Ilych's eyes closed?!
PS: A few photos taken by the travel blogger Sergey Anashkevich, who was with us from Chita to Moscow.
The fifth photo: the mentioned gravelly road:
As per – the day's dash-cam footage:
Highlights:
First several minutes – Chita, and hardly any snow (apparently it only falls in February there!)
0:42:50 – Onto the Baikal Highway
0:49:15 – 'Forest town', with chimneys on each building bellowing out smoke. From here onward – straight road, much forest, hills – beautiful!
2:55:30 – Khilok.
3:49:00 – Asphalt road covering suddenly stops!
3:53:40 – Khokhotui ('ha-ha'!) village; asphalt again.
3:57:40 – Overtaking a Trans-Siberian Railway cargo train.
4:10:10 – A broken-down truck.
4:13:00 – Bridge; gravel again.
4:32:30 – The first railroad crossing since Magadan (a local line).
4:56:30 – Buryatia.
5:23:30 – Mukhorshibir, then endless steppe.
5:31:50 – Wow!
6:00:05 – Old Believer villages.
6:41:15 – The turn to Ivolginsky Datsan.
7:23:15 – Ulan-Ude: bizarre sat-nav fails, suspicious ecology…
The rest of the pics from our Magadan–Moscow road trip are here.