Sitting and rowing – down the Katun we're going.
Onward – downward – on the best bit of our Altai-2020 expedition: the rafting bit. Again – the Argut River, this time where it meets the Katun. The same Argut, btw, along the banks of which we were trekking a couple weeks ago, astonished by the river's sheer power.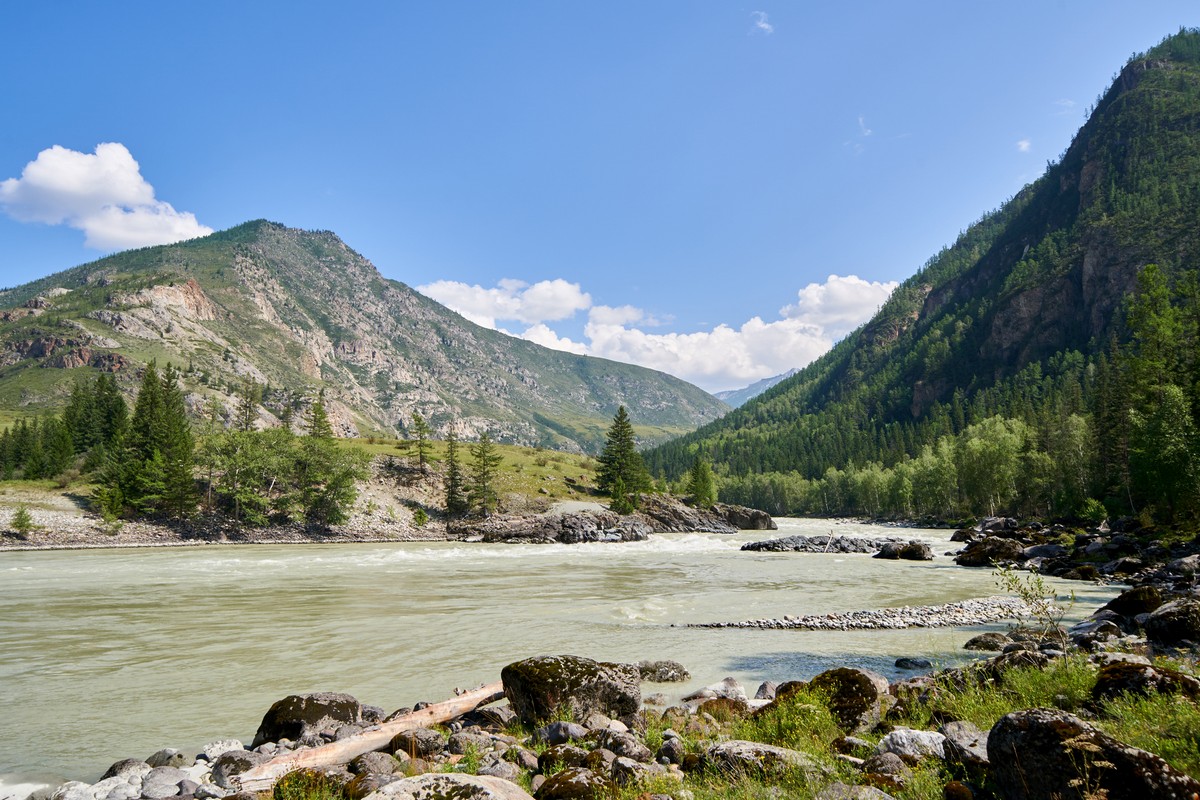 The sound of the fast flowing water is amplified by endless echoes!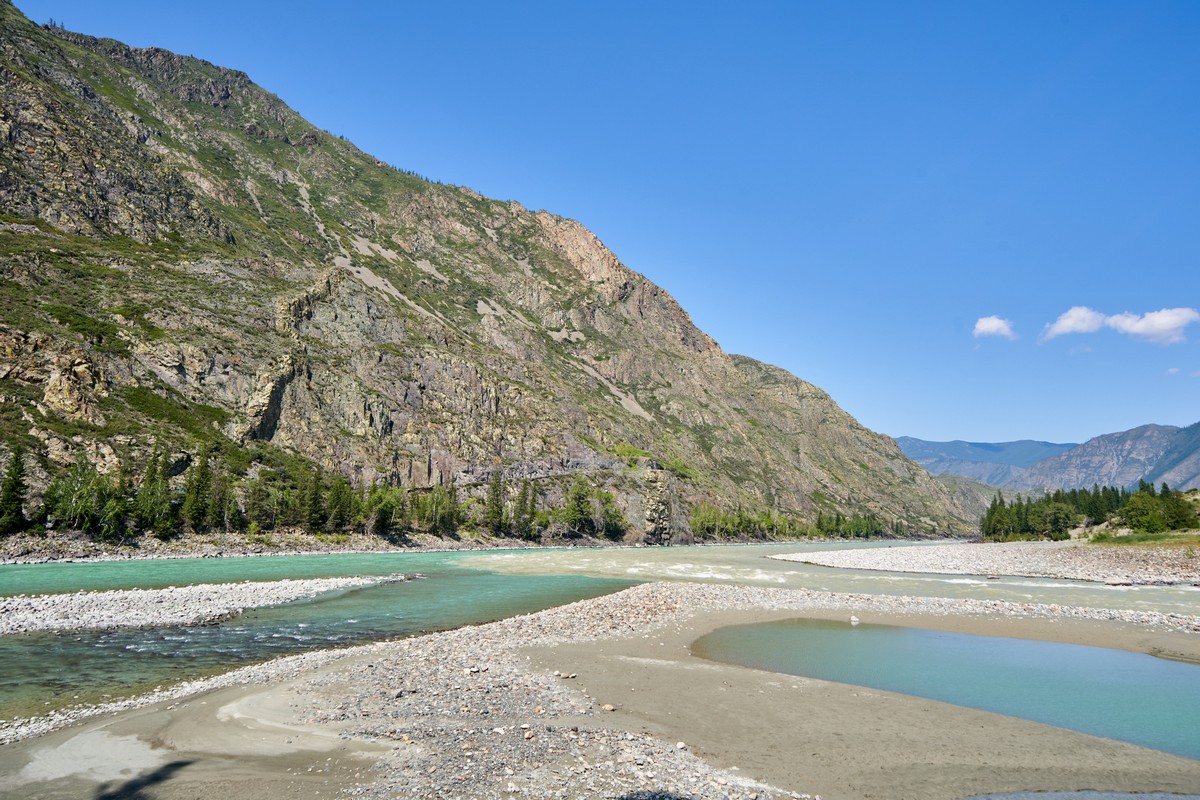 Here it's not clear which river's flowing into which!…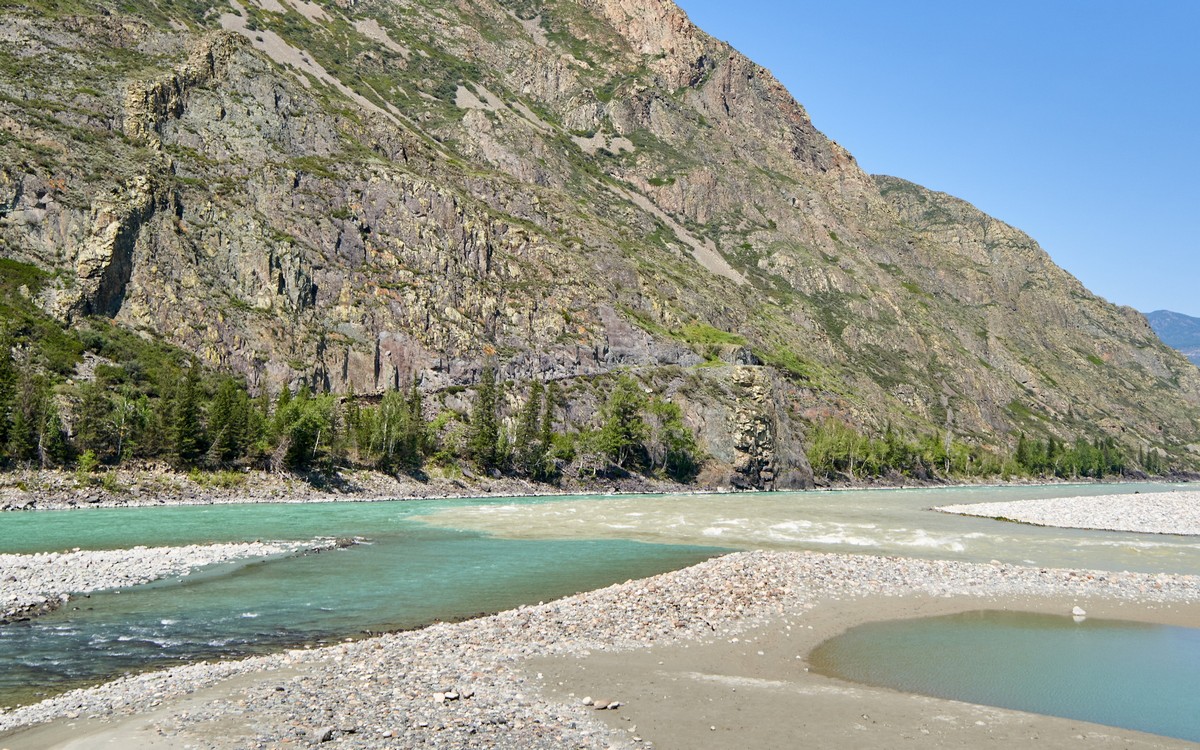 The muddy waters of the Argut fairly sully the pristine turqouse ones of the Katun ->
Naughty Argut! Look at the mess you've made! Alas – that dirty-milkiness from the Argut continued along the Katun, with the turquiose never to fully return (. Not to worry – it didn't spoil the splendid views all around (but we never took another drink of the river water:).
Occasionally we stop at a village and seek out its (single!) store to stock up on provisions ->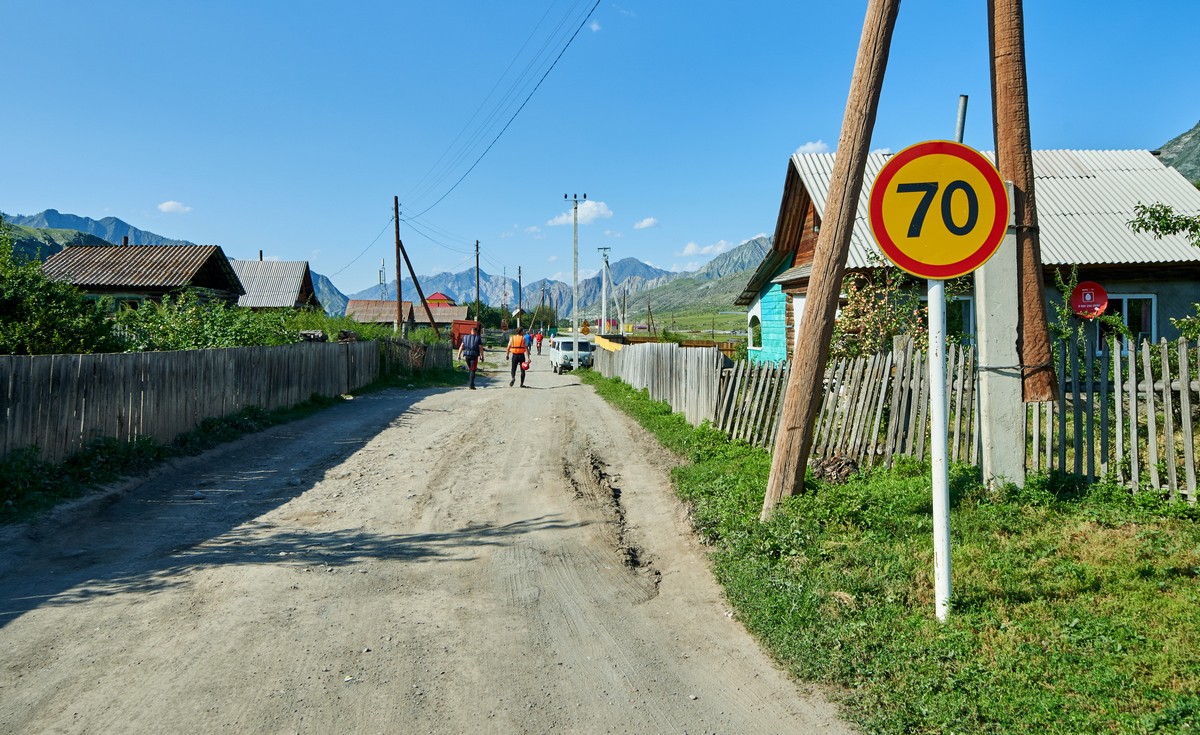 70km/h?!
Inventory replenished, it's back on the water…
Bridge! That means we're approaching the River Chuya…
Here's the Chuya. Another mischevious river polluting the Katun! ->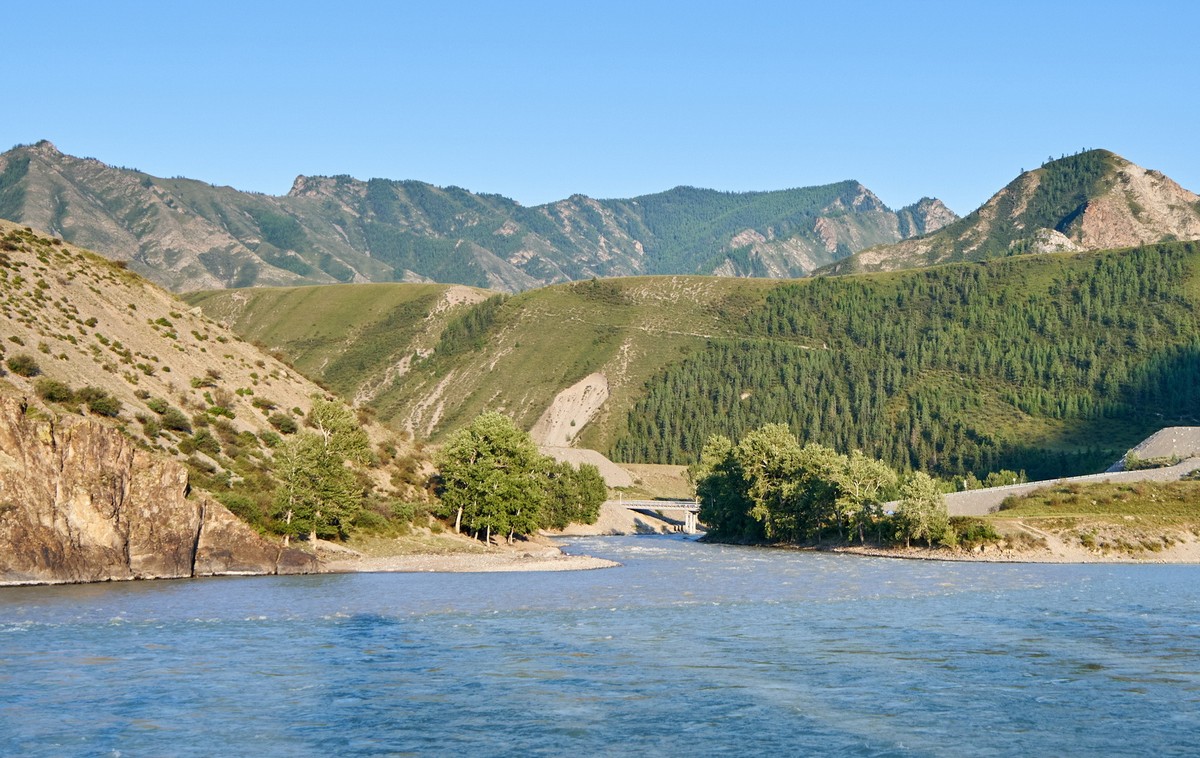 The Chuya was very high – a lot higher than usual, our guides told us. So much so that they considered it too dangerous to raft down its lower portion. Boo. Still, better safe than sorry. We'll have to save it for next time…
We spend the night. Same old; nothing to report there. Next morning we were up… and down again: down the Katun, where else?!…
For some, a quick spot of pre-Katun ~yoga first…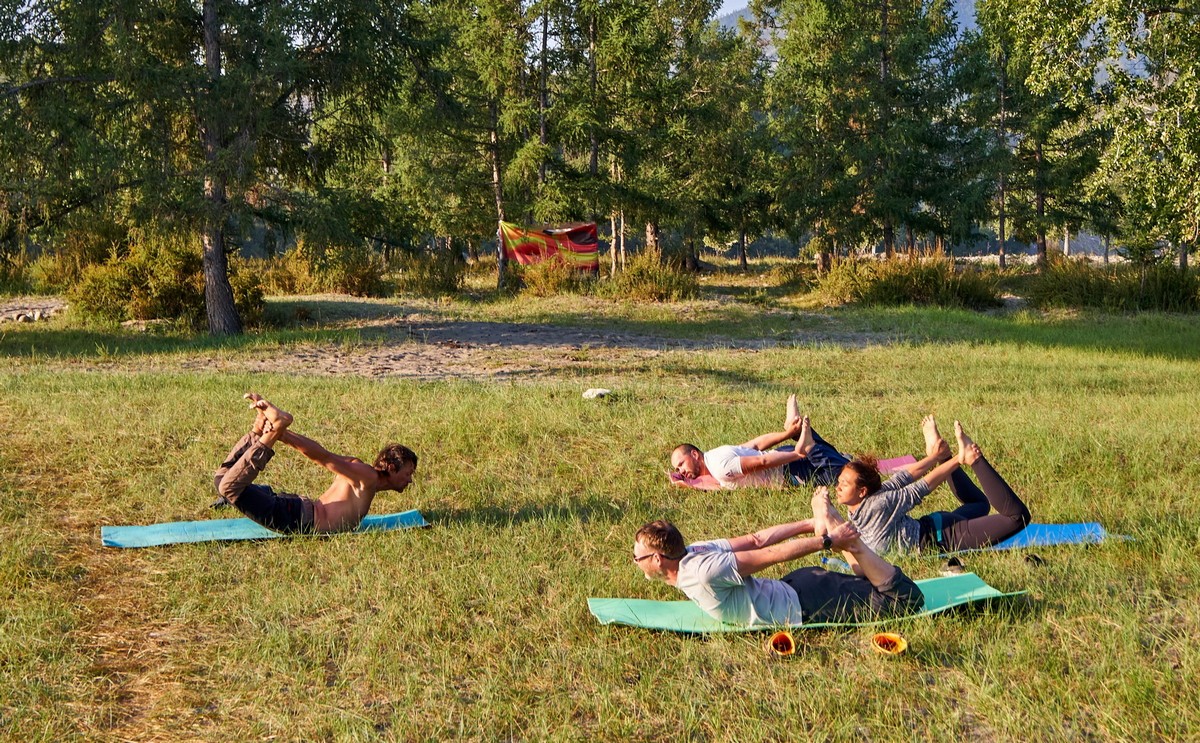 Back on the river – the scenery continues to flabbergast…
The Chuysky Trakt: another landmark previously 'done' a few weeks earlier:
You'll notice in the last few pics a few houses along the bank of the river. Some of these were homes; others were hostels for putting up river tourists, of which, this year, we noticed there were rather a lot of – given COVID and the closed borders and all. I must say I've never seen so many here. Wherever there was a road – there were plenty of tents, and near those tents, on the rocks on the banks of the rivers – scantily clad untanned bodies soaking up the sun to try and turn those bodies into tanned ones. And wherever there was no road – there were motorbikers or mountainbikers doing their thing. In short – unpeopled Altai, all of a sudden > peopled Altai (. At least – that's how it seemed along a few stretches of the Katun. Thankfully, mercifully, it was literally just a few stretches. The Katun remains mostly bereft of Homo sapiens and their roads, cars, bikes, hostels, huts, etc. And long may it stay that way! But I digress…
Time to crack on – down to the Ilgumen Rapids. But that will be for another post…
All the pics from Altai-2020 are here.