Altai-2020: along the Argut, via the Karagem.
On today's agenda on our 'In for a Ruble, in for a Penny – Altai-2020' expedition: further edging ever closer to the main course – white-water rafting. The final stretch of the drive, and then finally switching from 4×4 to 2×2 (trekking-booted feet). Then we got onto two 'loaves of bread' to raft down the Argut.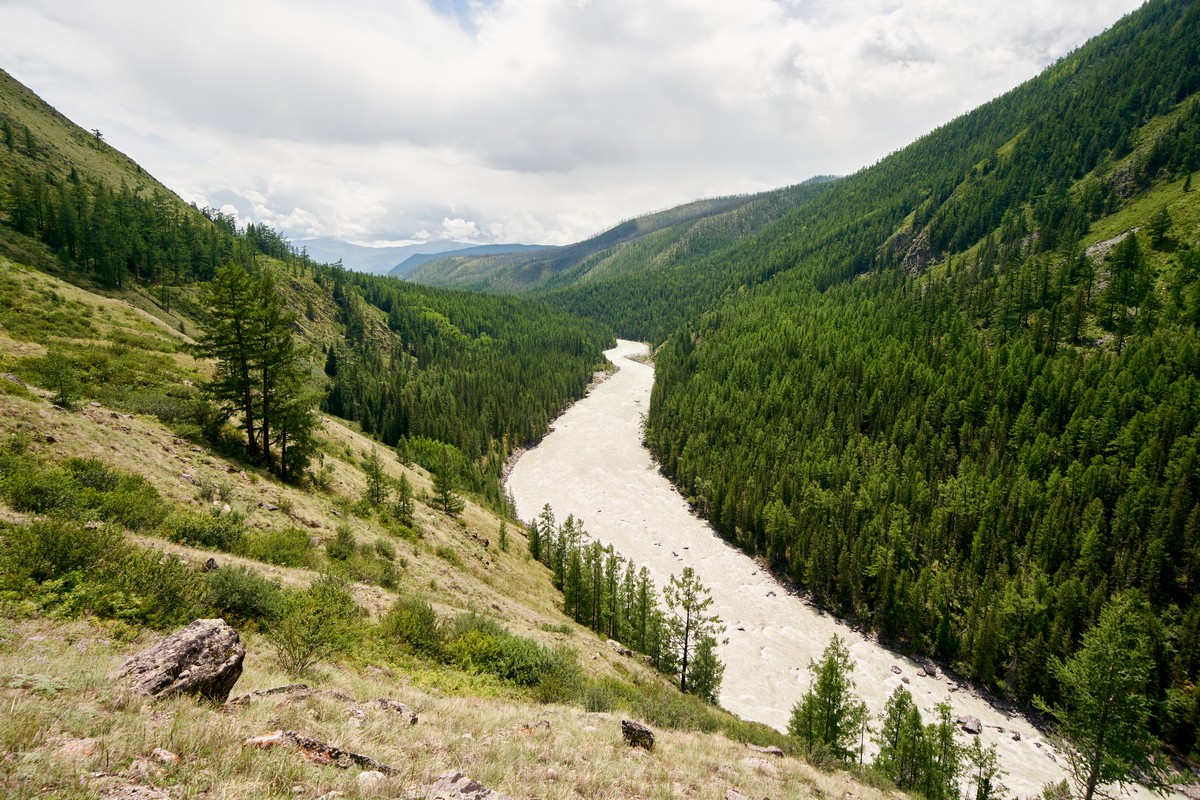 These pics, in case you're wondering, are of the 'road', not a path! Accordingly, since it's so hairy and rubbly, at times we were let out to proceed on foot for a bit: the vehicles would have an easier – safer – time navigating it then…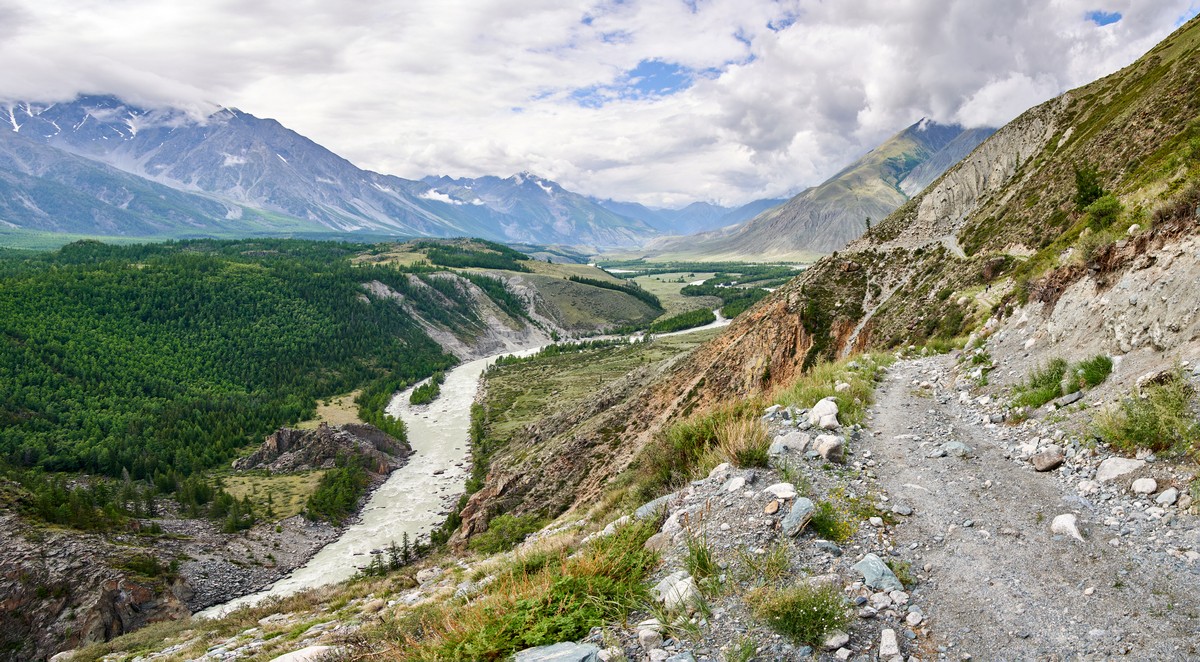 We, of course, were only too happy to go al fresco: just look at these phenomenal vistas! ->
Here's the Karagemsky Pass – a narrow and deep stretch through which the Argut roughly races. And if you look closely, just down there…
…You can see boulders in the river! But get this: some folks actually do raft down this stretch! Rather them than me ).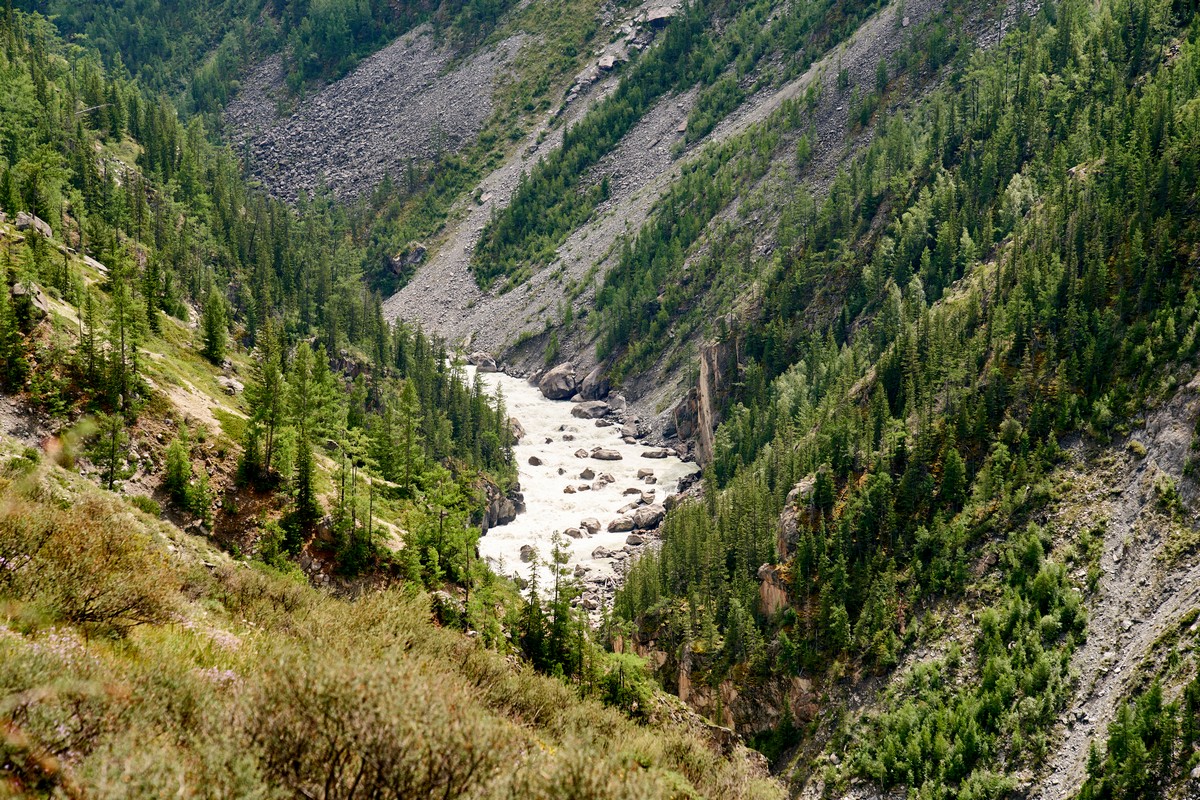 Meanwhile we strolled, relished the views far and wide, and those along the banks of the river. Then it was back into the jeeps and onward. Suddenly: bridge.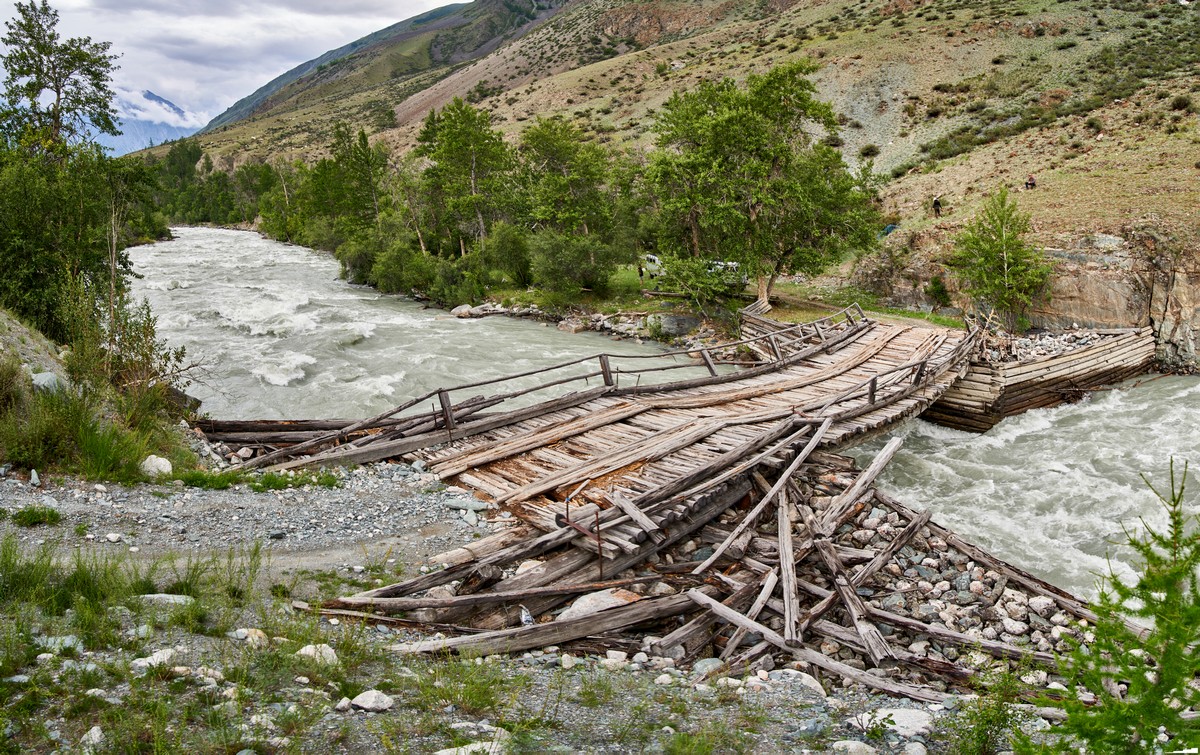 If it can be called that ). Perhaps it can, since it was a stationary structure and we expected to cross over the river via it; i.e., the definition of a bridge. Eek!…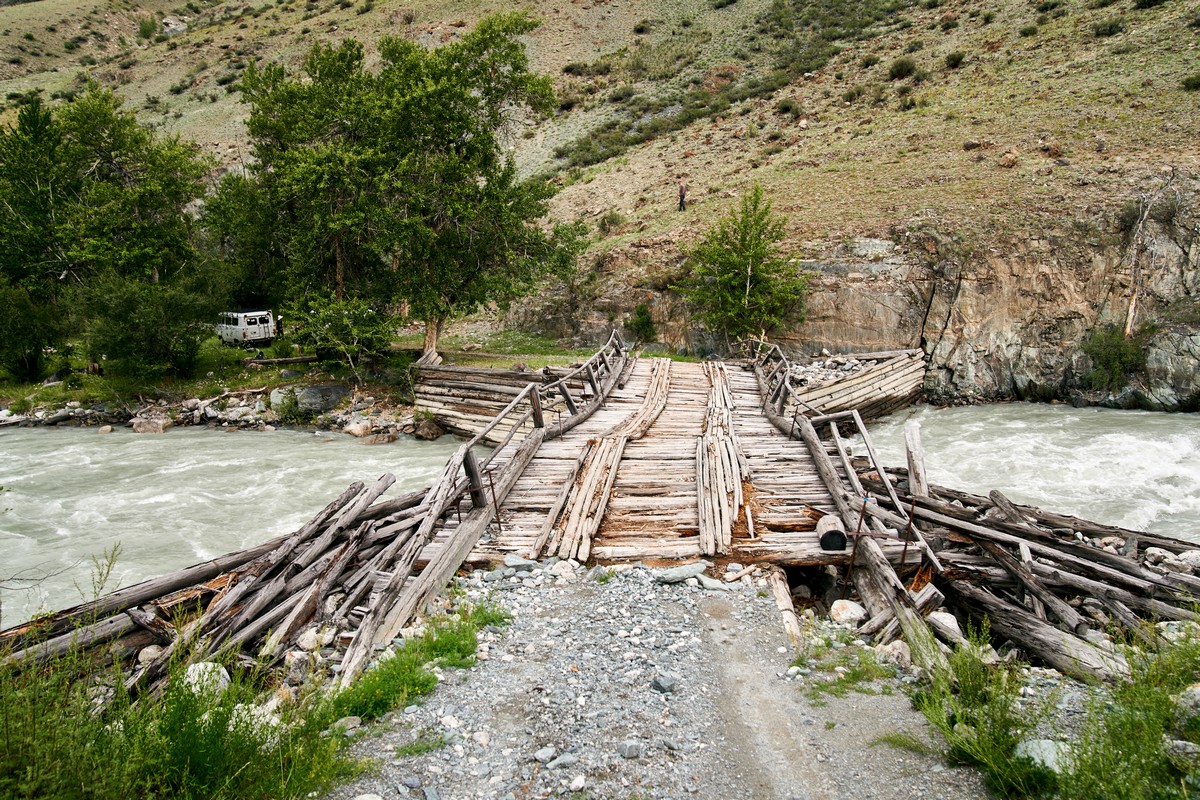 The folks among us who'd already crossed this bridge tried to calm the nerves of the rest of us by announcing that, 'there are bridges along this route far crazier than this one'! Great. That helped our nerves a bunch ).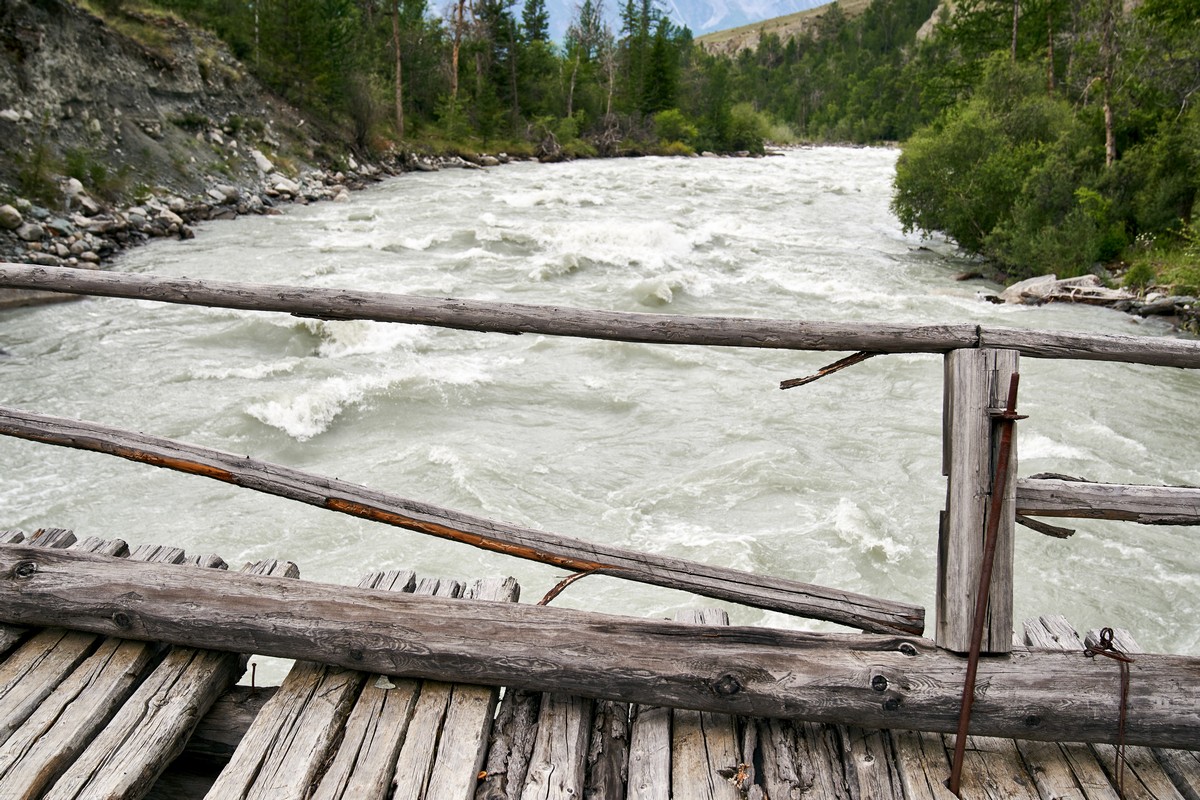 The river here is the Karagem, btw: a short section of the Argut; it's also raftable…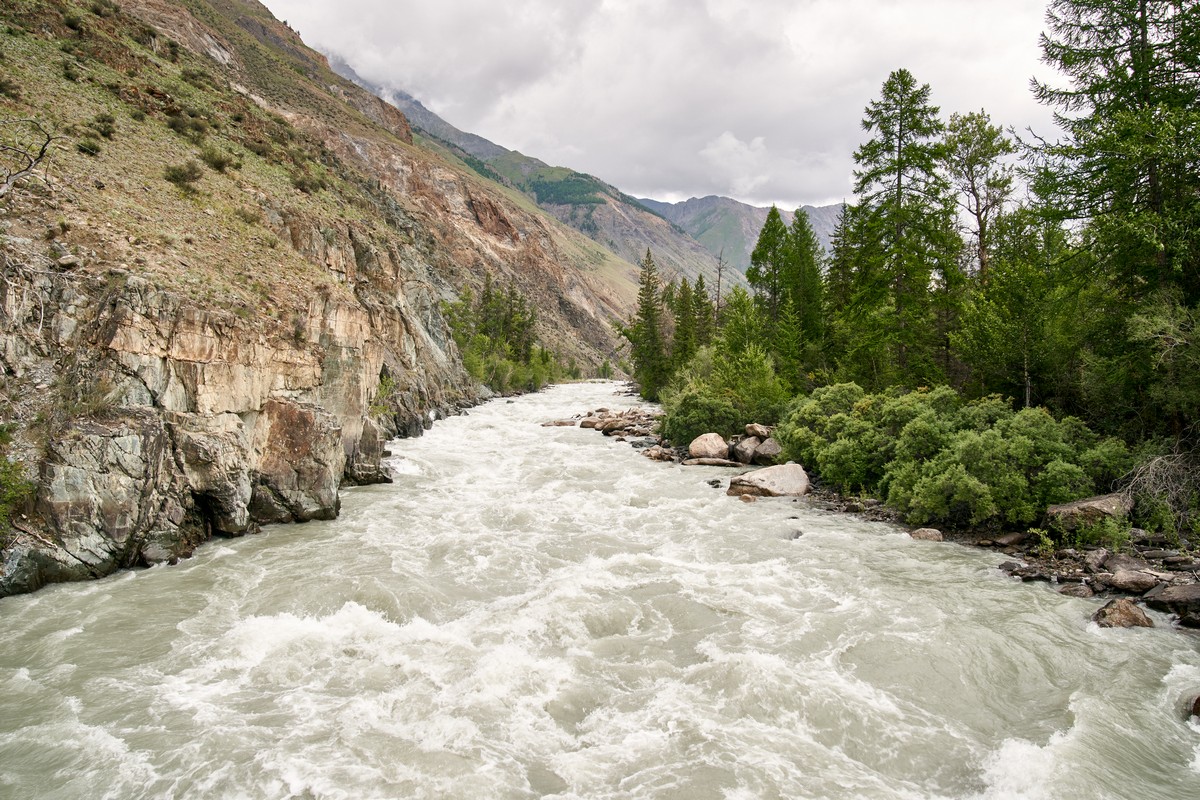 A bit too wild for us, but for professionals – doable. And fun to watch too. So watch – here! ->
Meanwhile, onward we go…
The next obstacle – another bridge. Again – 'not the craziest', apparently ). This was another time we had to get out of the vehicles and walk for a bit. We were on the other side of the river, watching the scary spectacle of the poor drivers risking this! ->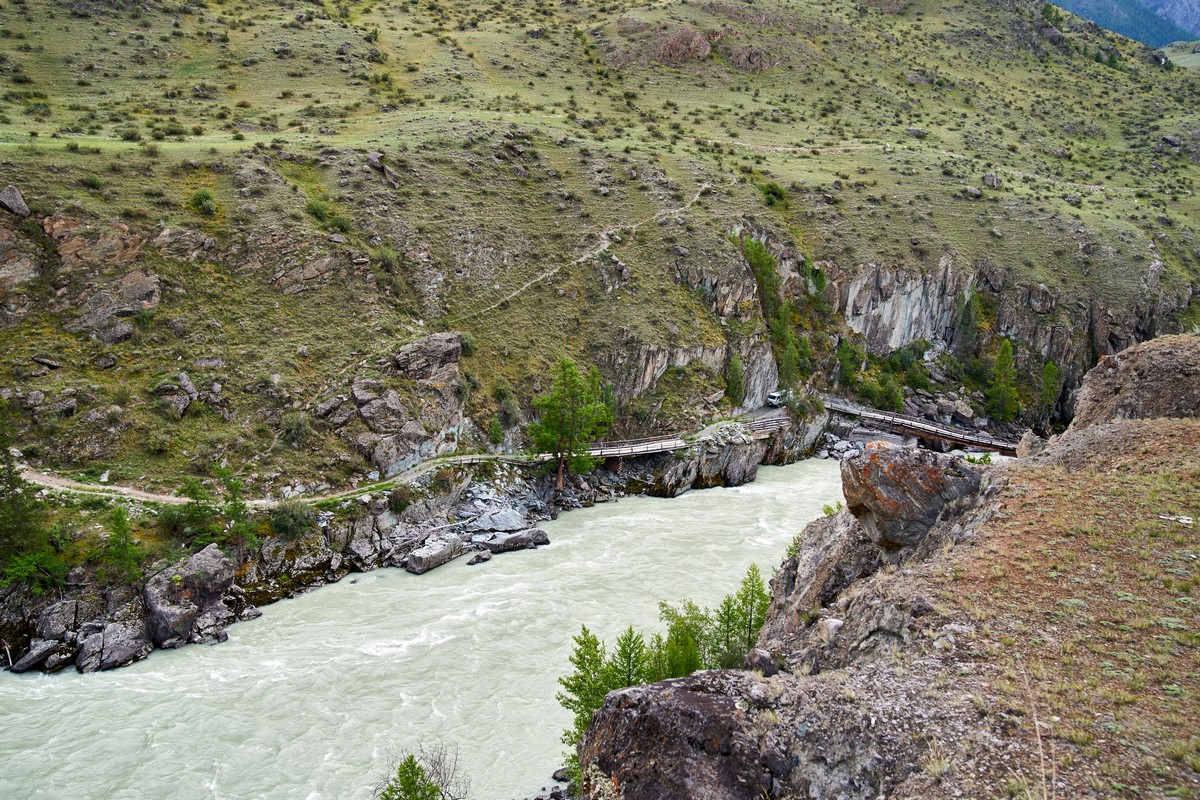 Here's the Argut at extra-high water. Crazy water – as if to match the crazy bridges!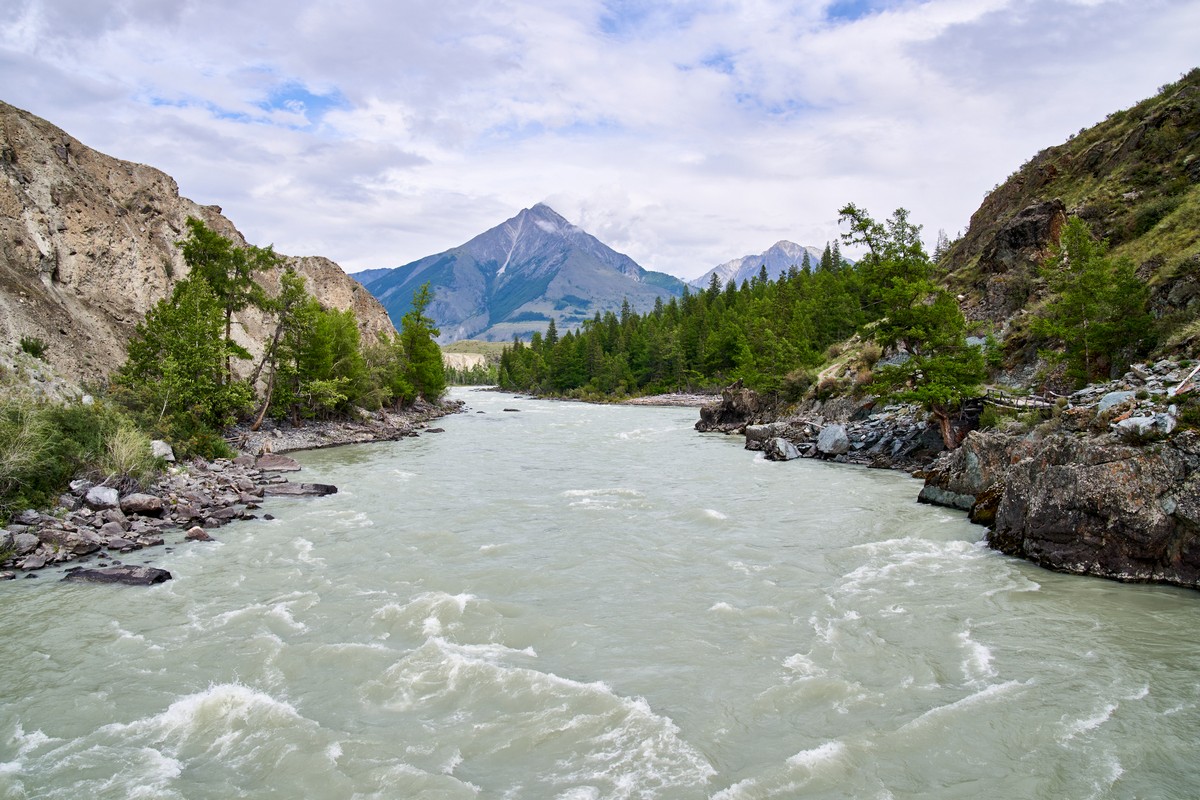 What a beaut of a bridge!
A bit more stony, boggy semi-off-roady for us, and we finally get to the furthest village in this direction: Arkyt.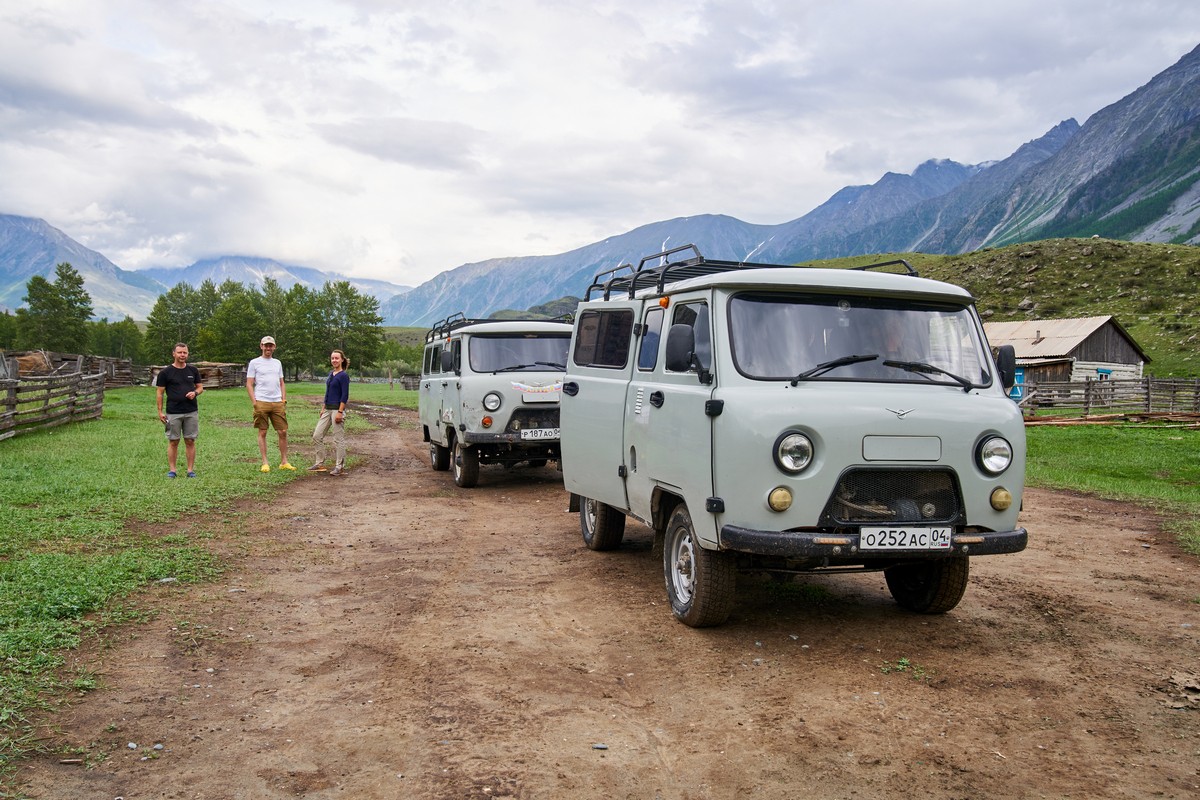 Not even a village – more a hamlet. Tough to get to, just ~70 inhabitants… but oh my gorge: the views all around!
The stream passing by – in we popped, naturally. Brrr. That's cold. So we checked –
+4°С! In July!
Tonight – our last night near some kind of civilization. Tomorrow – and then for three weeks – none!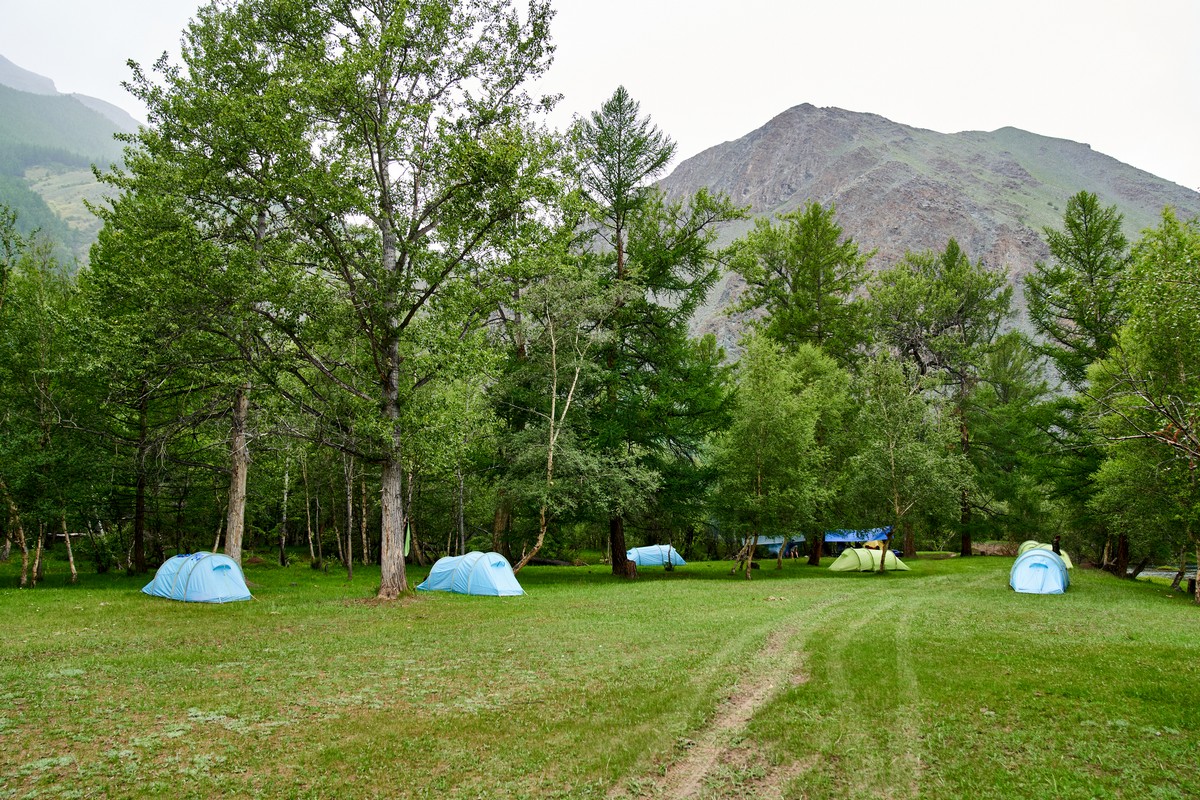 It was a wonderful day.
// The last few pics of Dyshes Production.
And to finish, dessert! ->
All the pics from Altai-2020 are here.