Crazy bridge over very troubled water.
The bridge theme has cropped up a few times already in this here Altai-2020 series, but now – finally – the time has come to meet the maddest bridge of them all. But would it still be even there, we thought, waking one morning. Maybe it had been washed away by the fast flow of the Iedygem river?…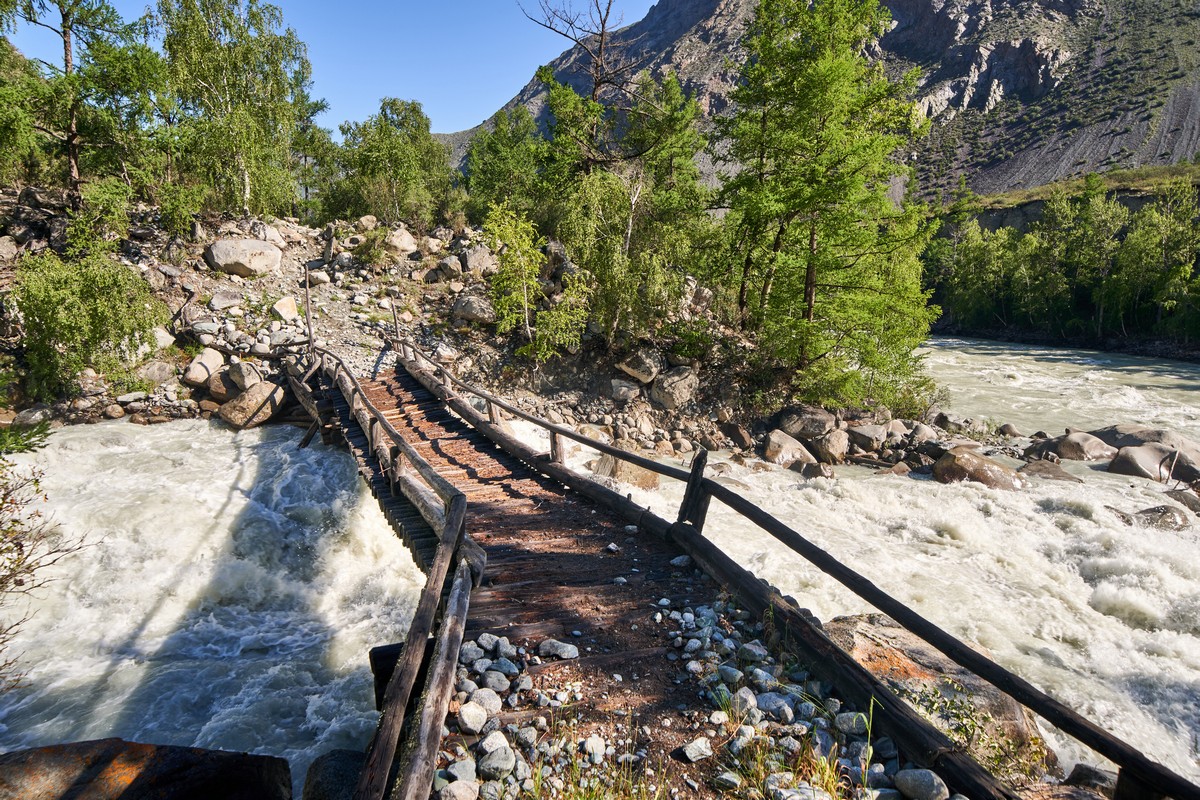 Yep – as you can see: still there. Good job; otherwise we'd have had to circle back a real long way and cross a different bridge. Below, the river as high and agitated as ever…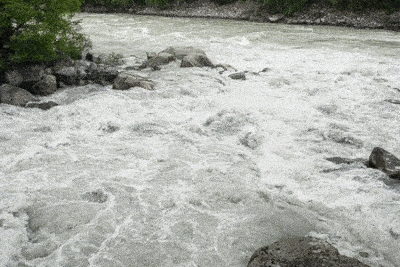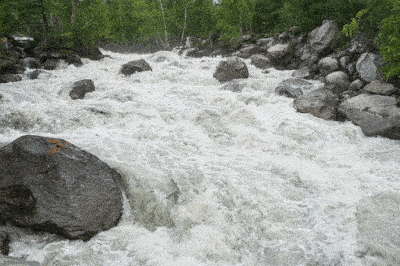 The first to cross a bridge by tradition on our expedition was Andrey, our video-photo-drone expert-operator: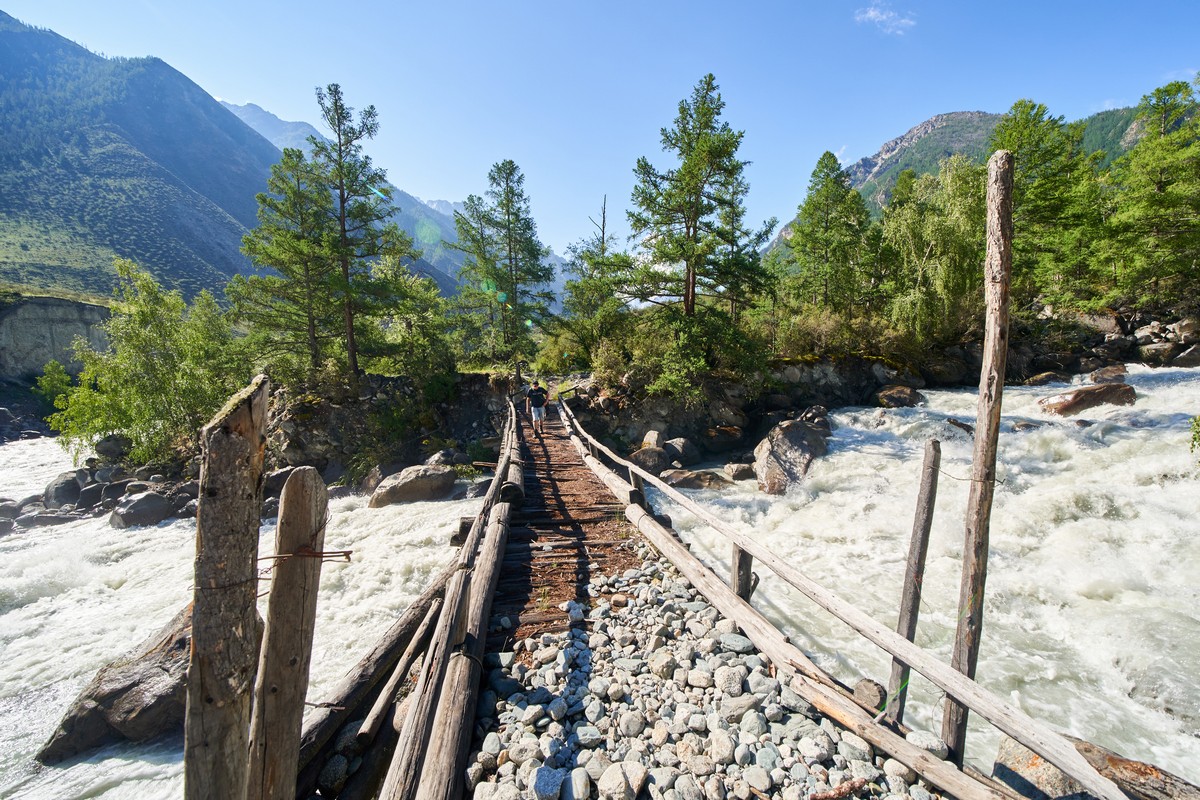 Just in case, let me repeat: some of the photos in this Altai-2020 series were taken by him, as was practically all the drone footage. His studio/production company, btw, is Dyshes Production.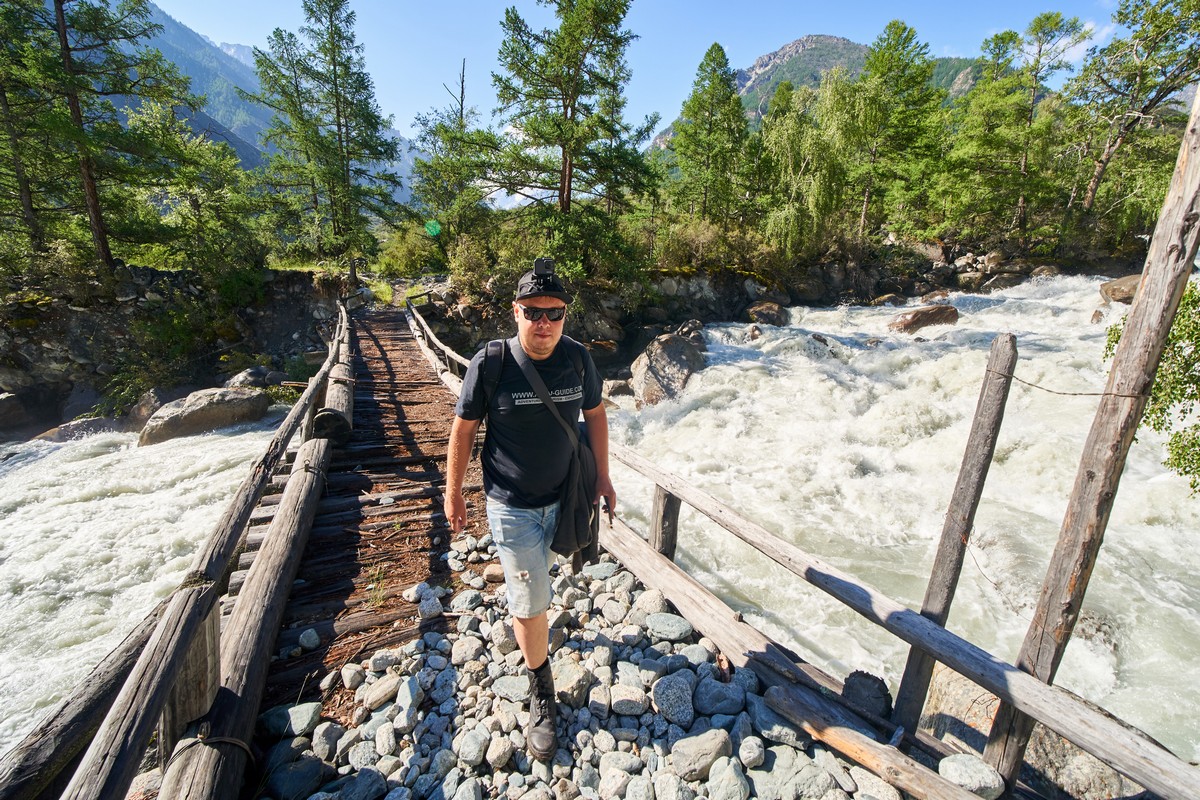 Over we go…
I was last over; and I couldn't resist stopping for a shadow-selfie (is that a thing? It is now ©!) ->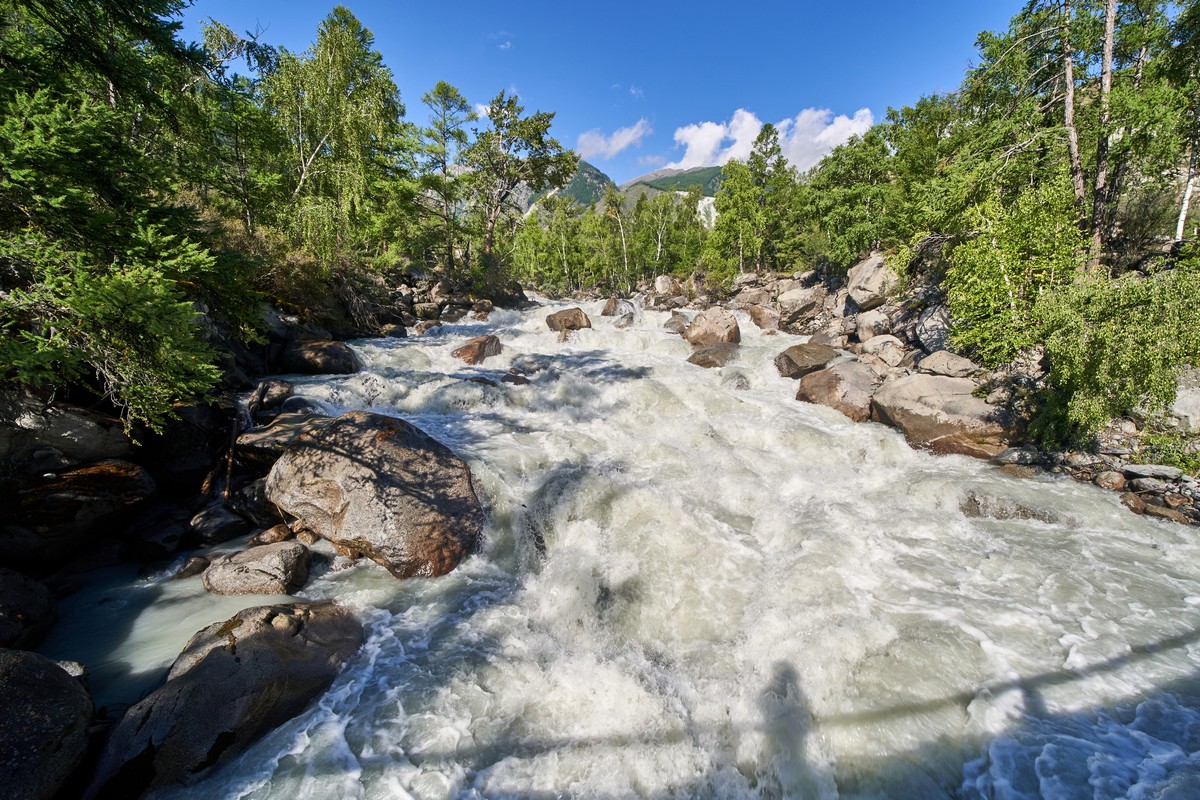 I turned round to take a pic in the other direction, and found myself standing there I don't know how long – hypnotized!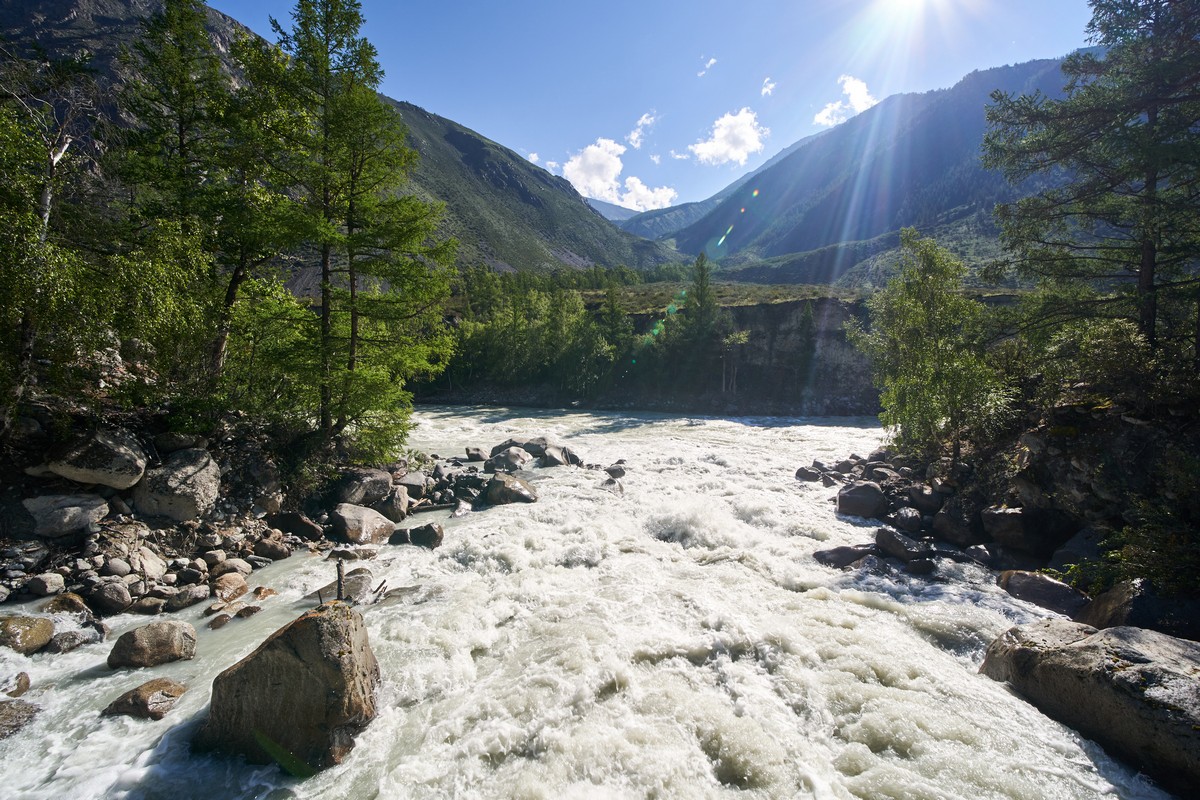 And that was that. The Altai Mountains' craziest bridge: seen, snapped, crossed. Onward we marched…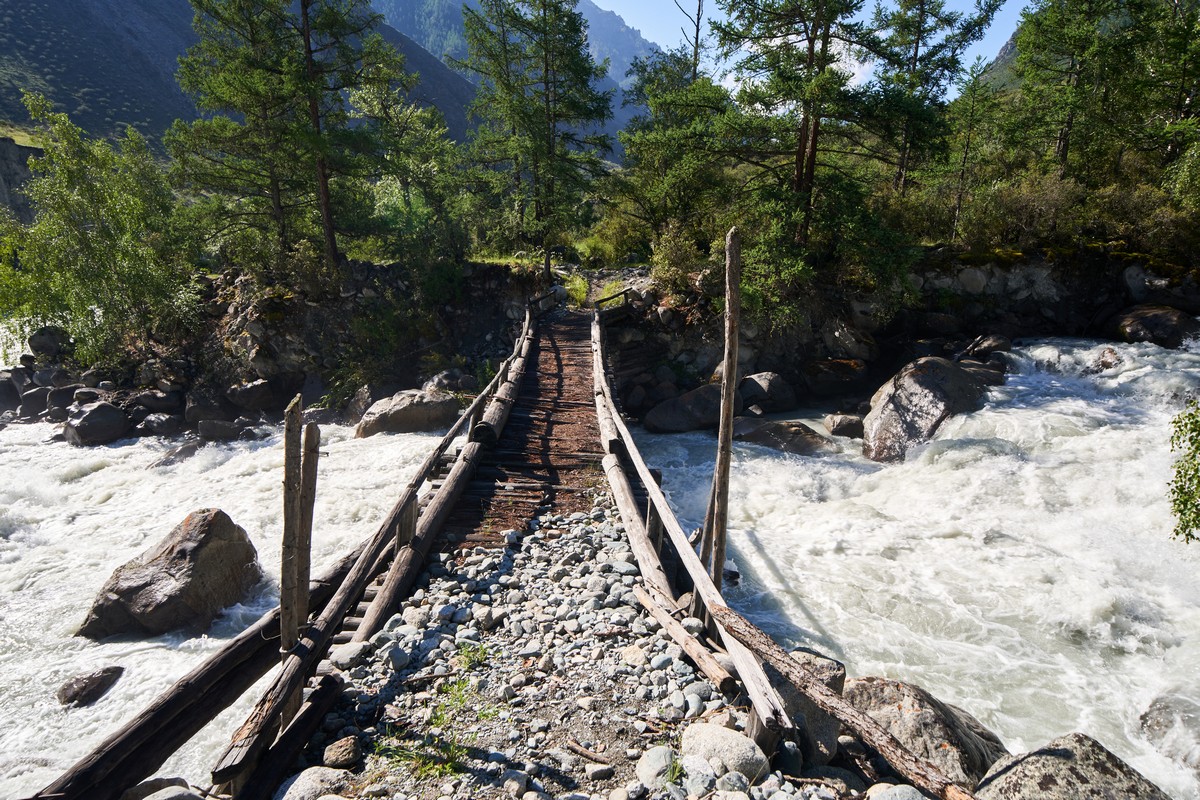 All the pics from Altai are here.