Altai-2020: Chulyshman -> Katu-Yarik -> Bashkaus.
In this post there'll be a lot more photos than there are words. First up – photos of the route to Chulyshman ->
We got there in a small convoy of sturdy vehicles, supplied by the Altai-Guide tourist agency (which we helped with an expedition to Chukotka a while back; the stickers on the vehicles are those left over from then).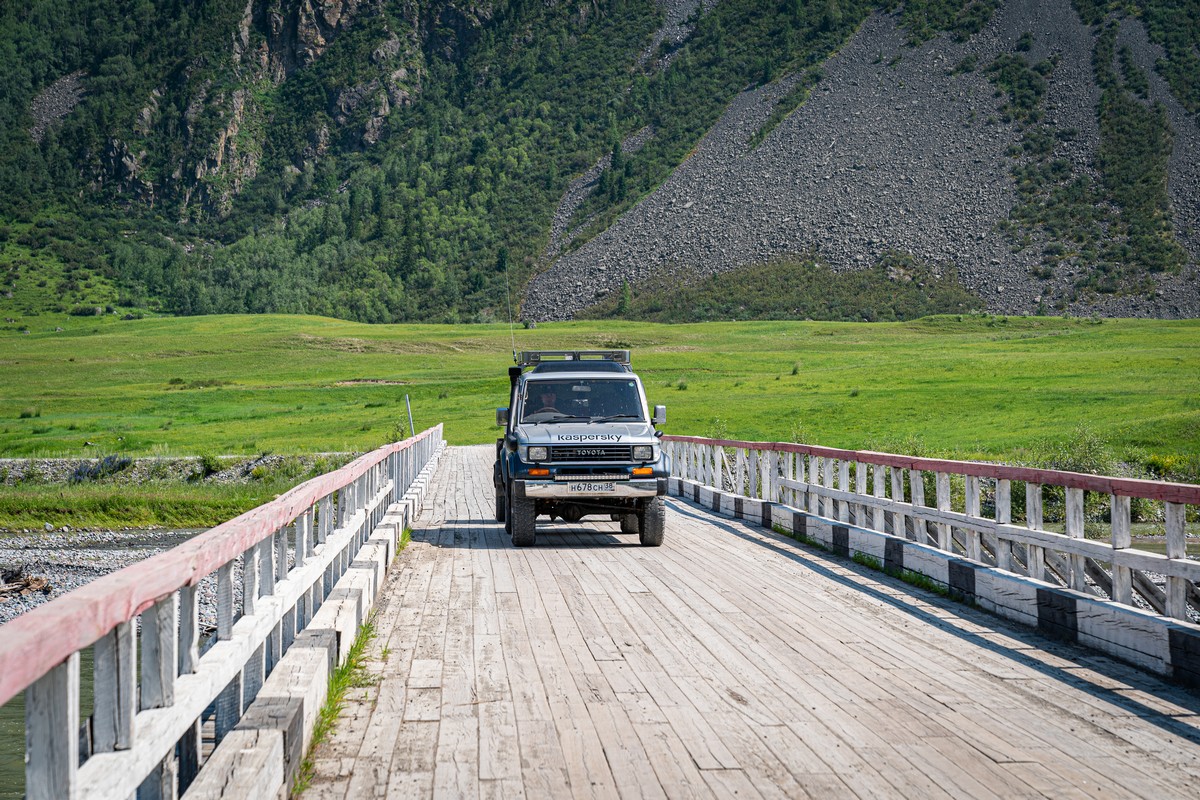 We turn into the Chulyshman valley…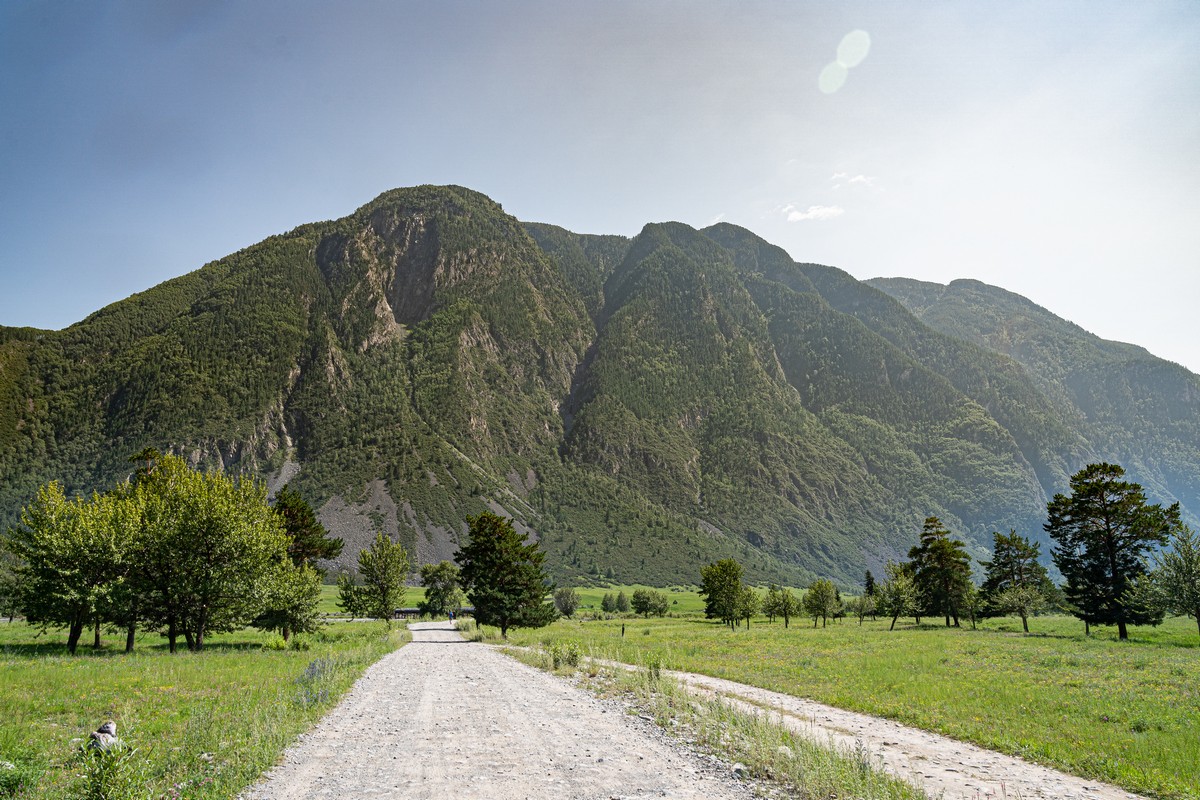 The river was at low tide, but it was anything but calm ->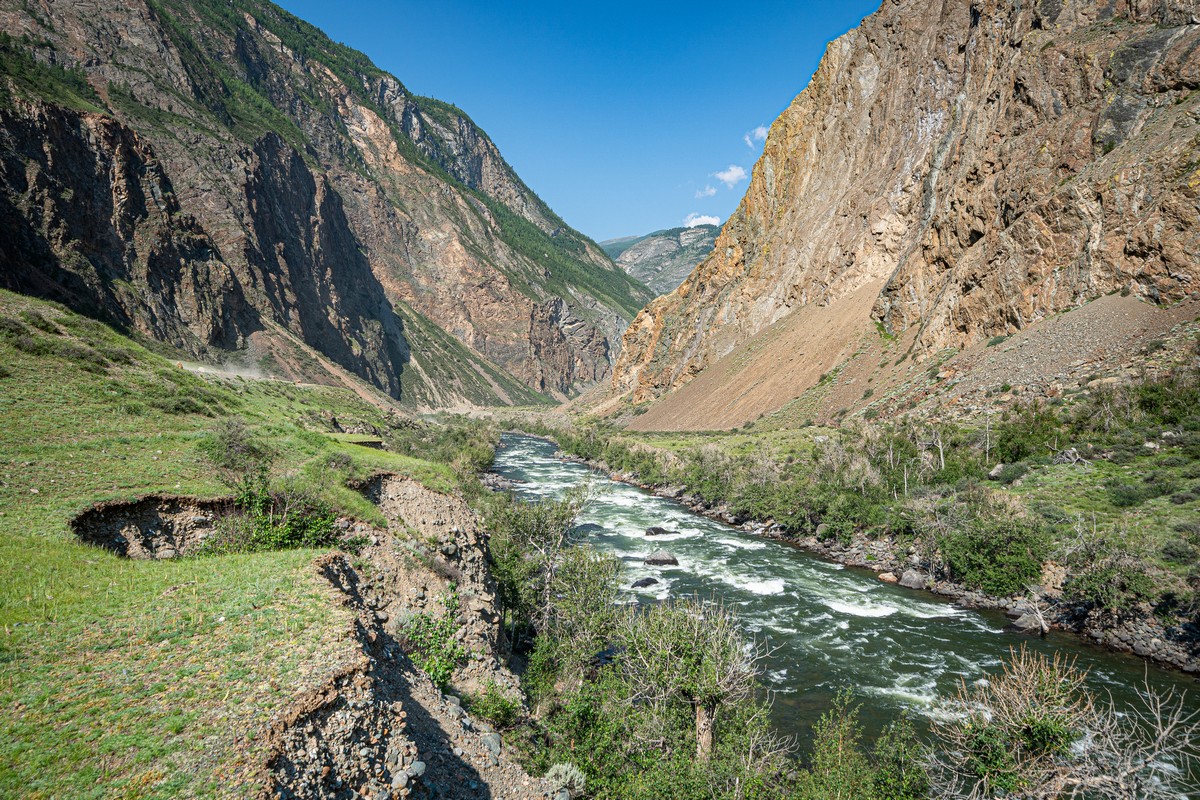 The views everywhere you look – oh my gracious!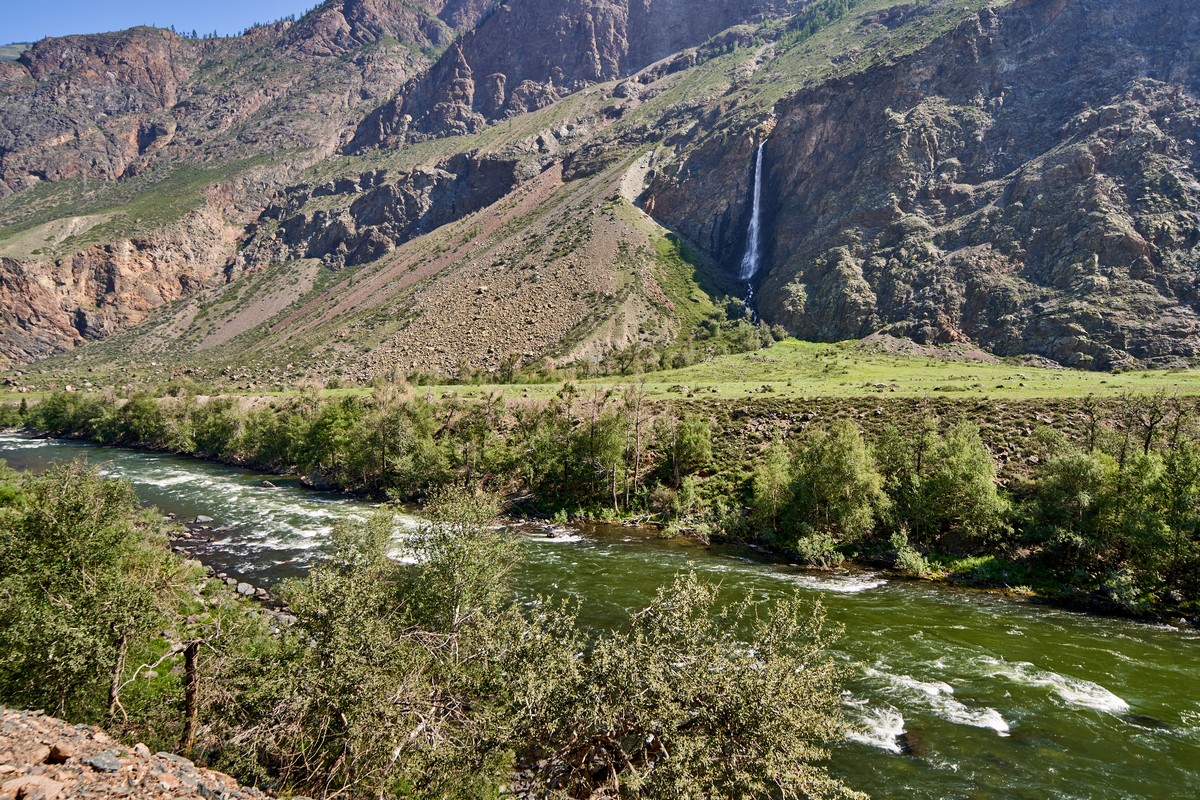 The famed Chulyshman rapids: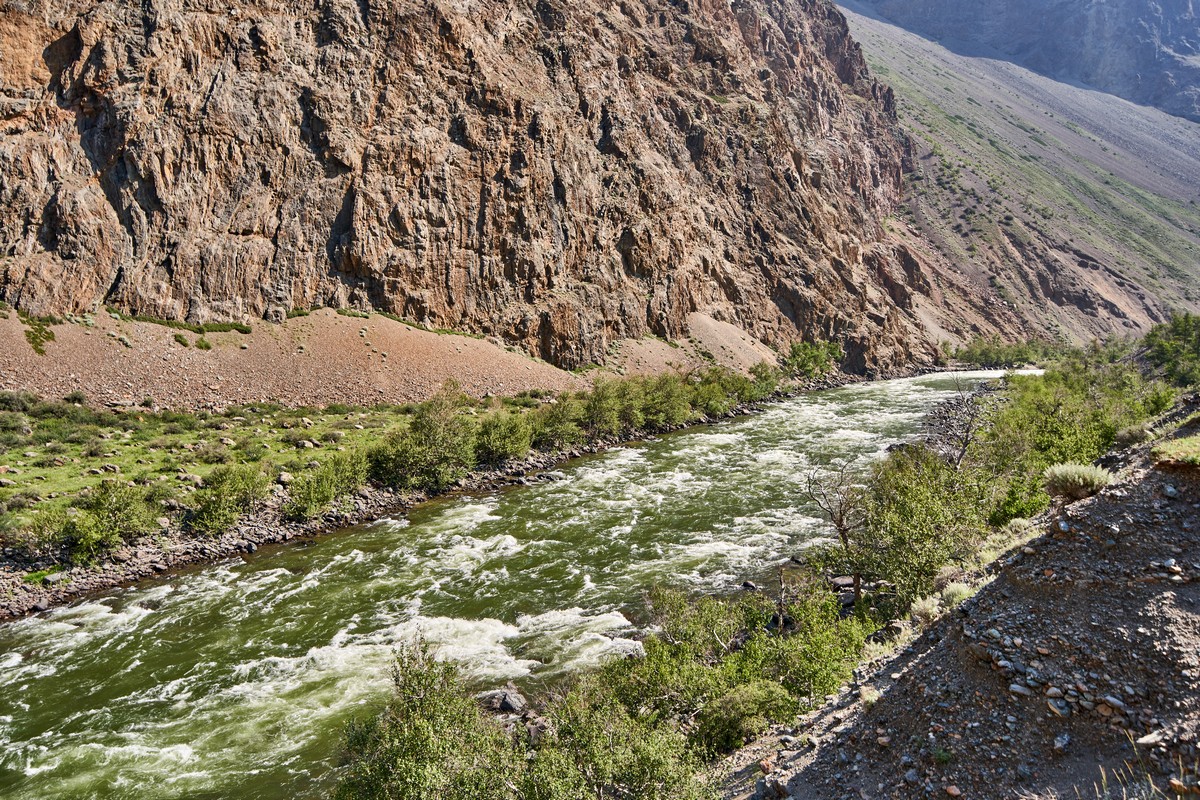 Not that we'd be white-water rapid-riding here. This stretch is pro-level. Mere amateurs like us – who have a bit of a paddle once every three or four years – needed something gentler…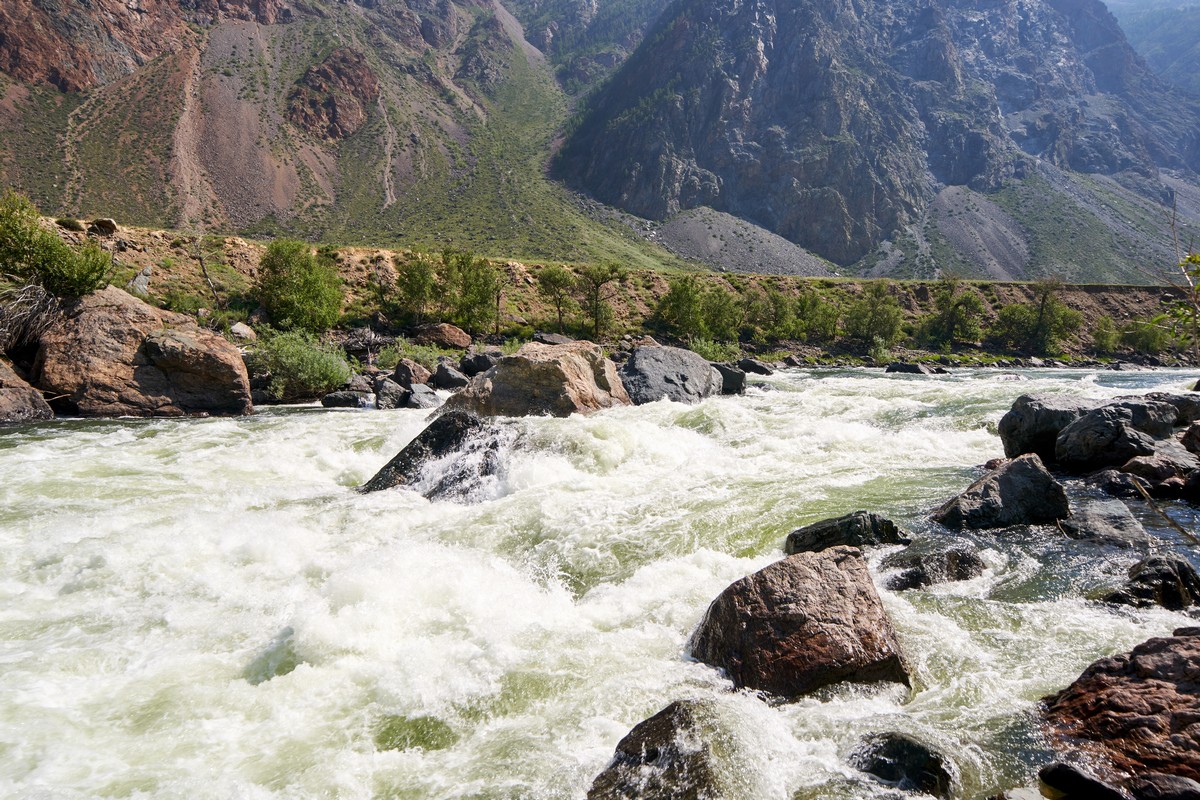 The force of the water here can get crazy intense – just look at the long trails of bubbling whitewater after a narrowing between rocks: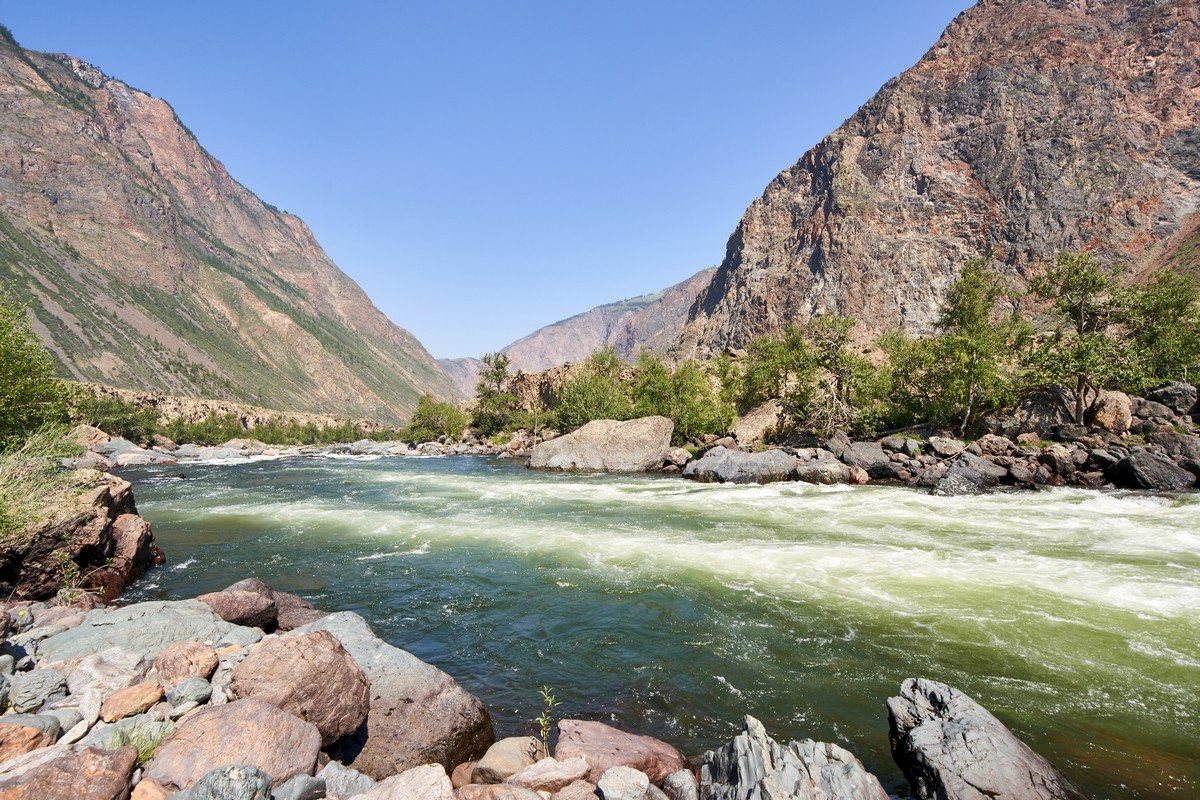 Like I say – hardly suitable for us. Just look at those huge boulders that'd need to be safely navigated around too! ->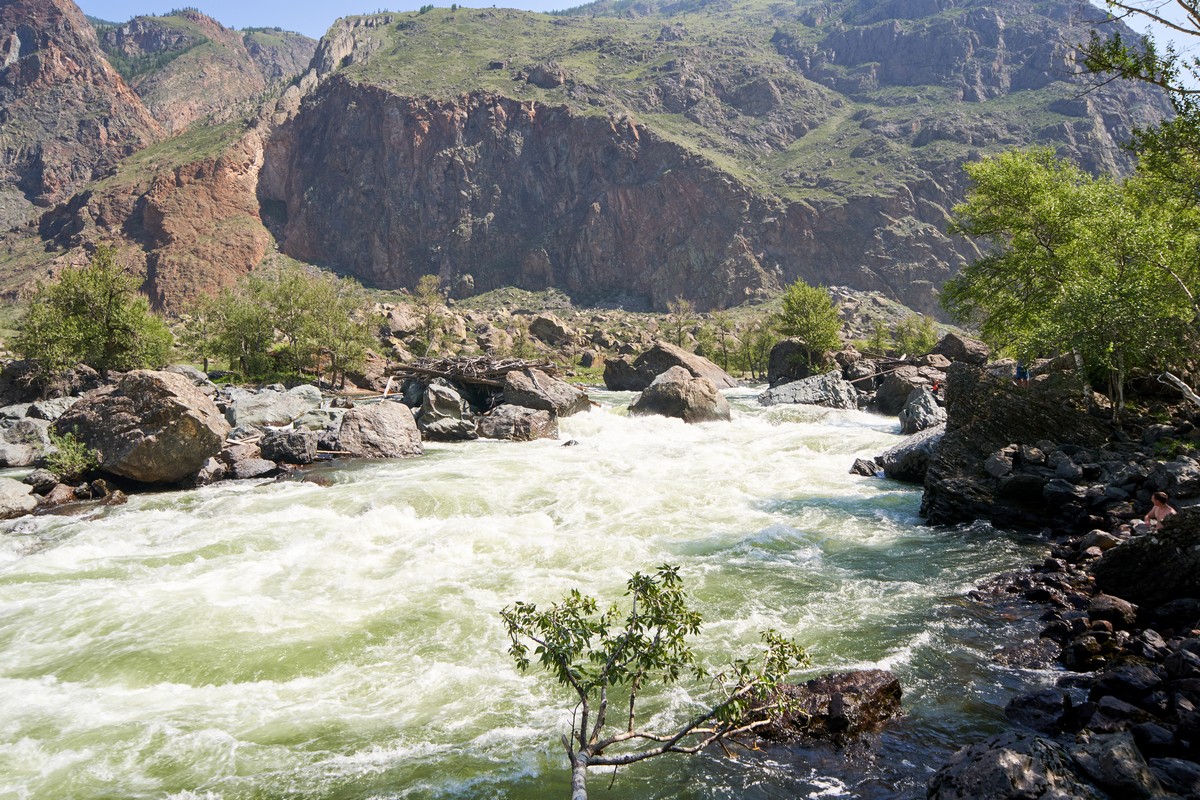 But if you see someone (not of your group) in a helmet and lifejacket sat on a rock here, it tells you one thing…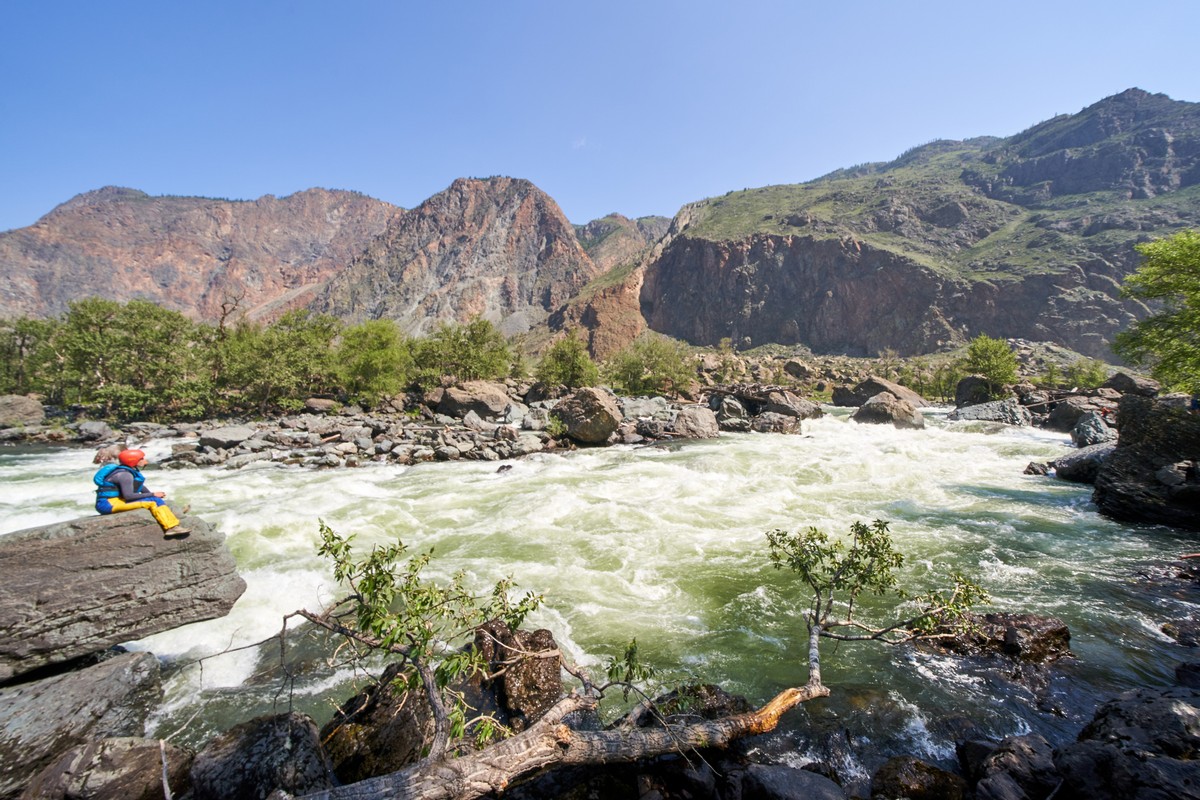 The action's about to start!…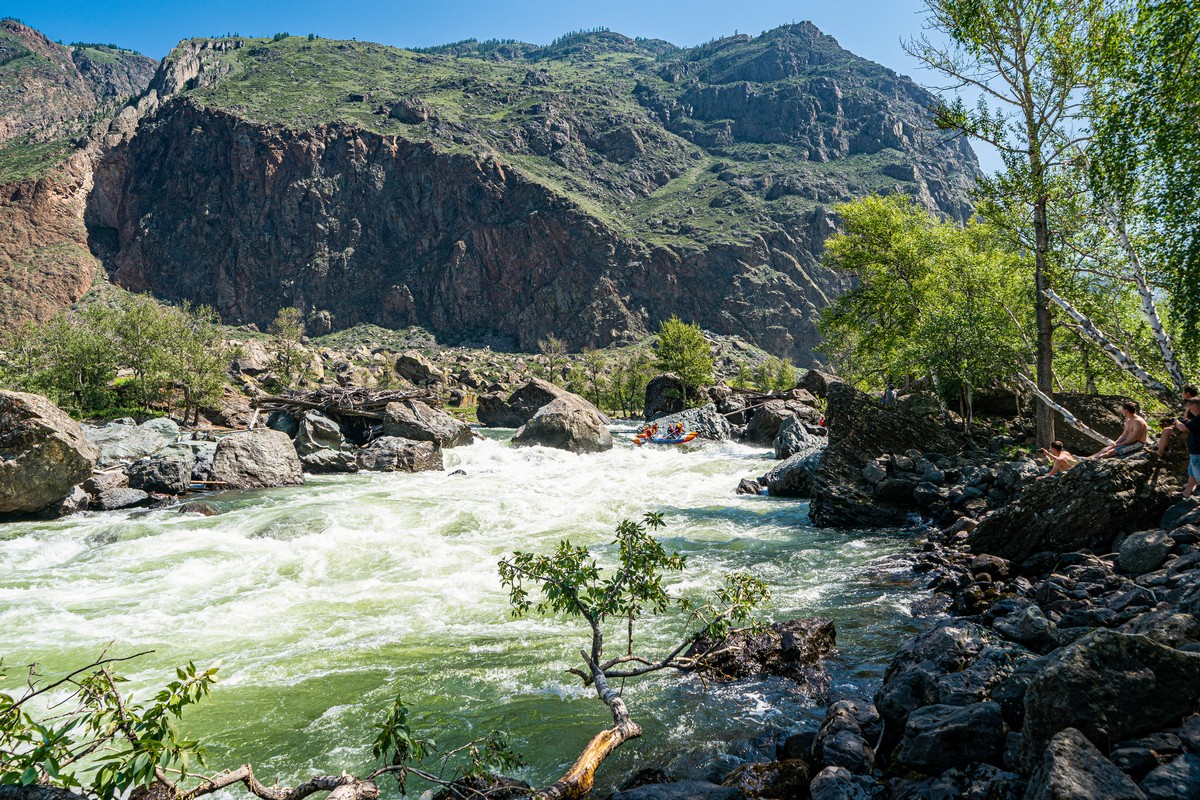 Oh yes – a four-person catamaran!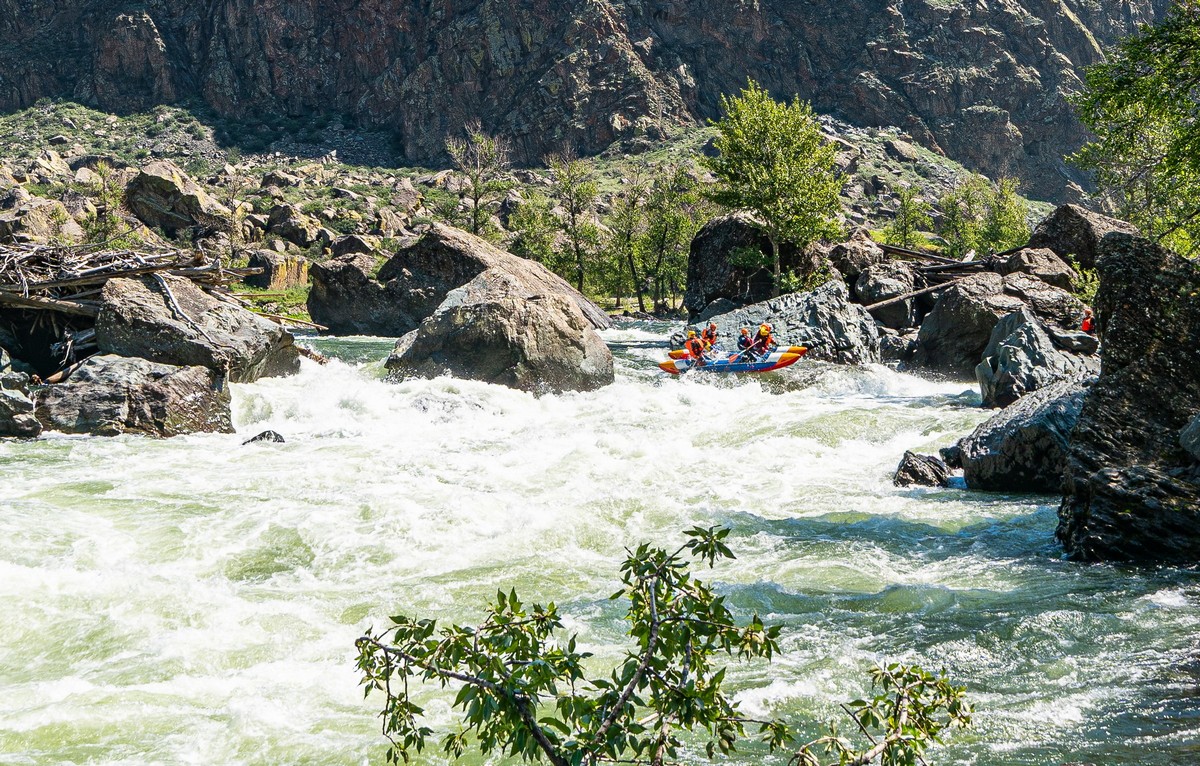 Phew: they made it through the raging rapids, bypassing all rocks ).
We look on half-envious and half-relieved we weren't going to face such a heart-stoppingly extreme experience.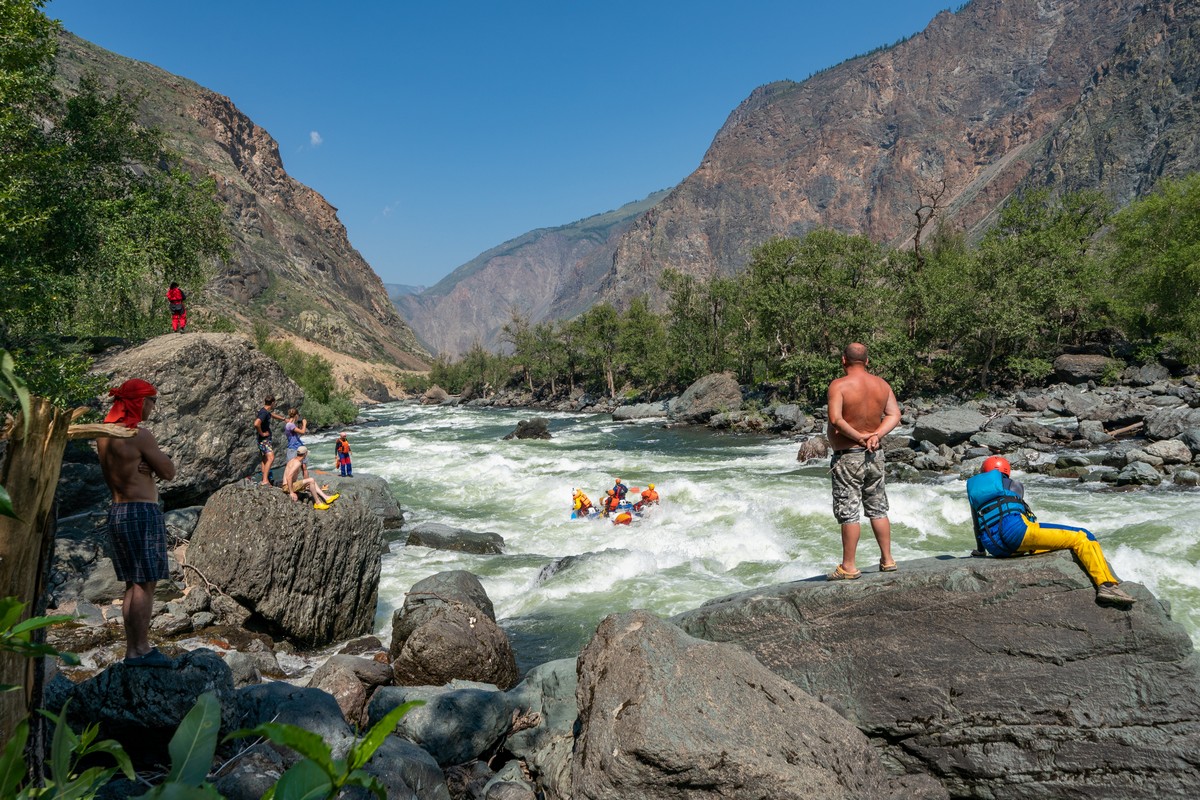 After the 'show', we head onward up the Chulyshman valley, stopping off for the odd photography stop, and even a spot of bathing in calmer waters.
I know I've already shown you this before, but here it is again from a different angle – I couldn't resist it. So there we were, driving steadily along this dirt road, then suddenly this humungous rock appears, blocking the road completely. I know it's been there ages, and they'll hardly roll down the mountainside often, but still – a touch unnerving ).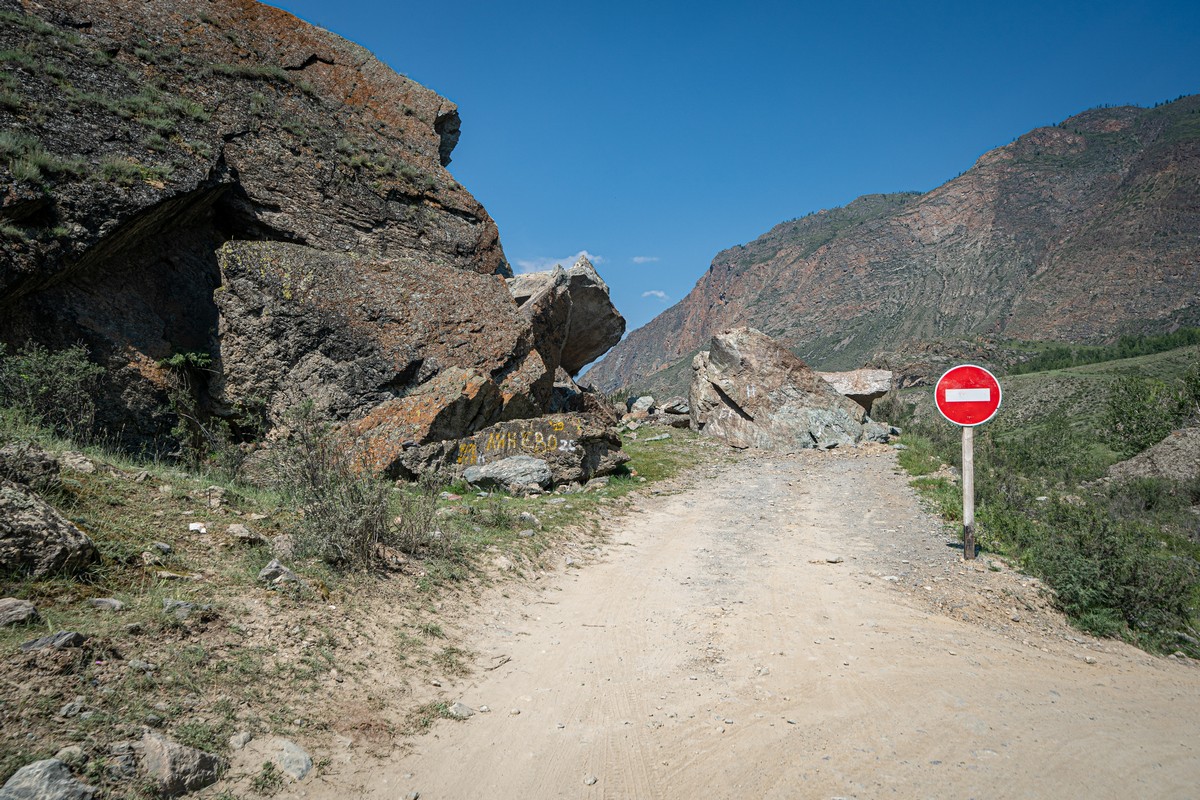 Next up – Katu-Yarik, the extraordinarily grandiose mountain pass. The road that takes you across it – I think is quite possibly the hairiest road I've ever traveled upon!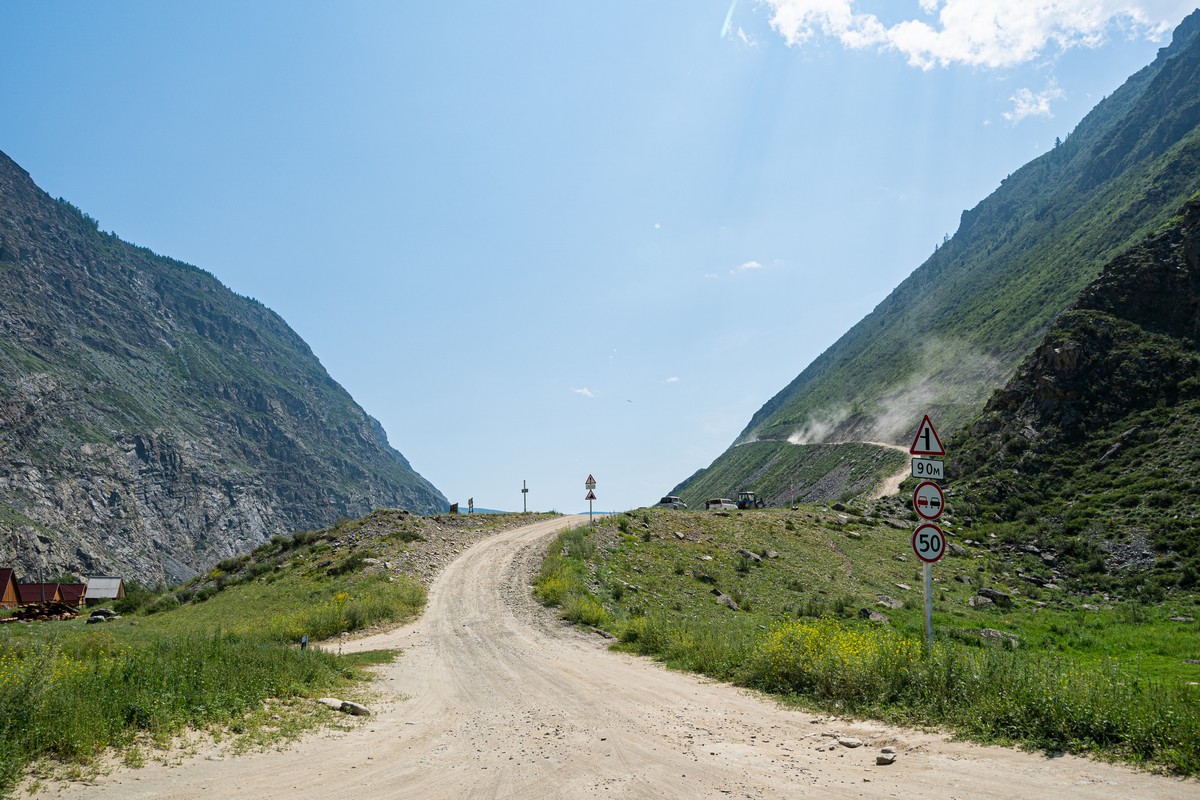 The road – a succession of countless hairpin bends extending almost four kilometers – rises up nearly a kilometer in altitude! No asphalt. Dirt, sand, dust and loose stones instead ). One-way too: if there's oncoming traffic one of you has to wait in a passing place till the other one drives by. Like I say – hairy!
And if your car's clutch isn't up to the task – there's always the resident tractor can give you a pull for a few rubles!
And we're off!…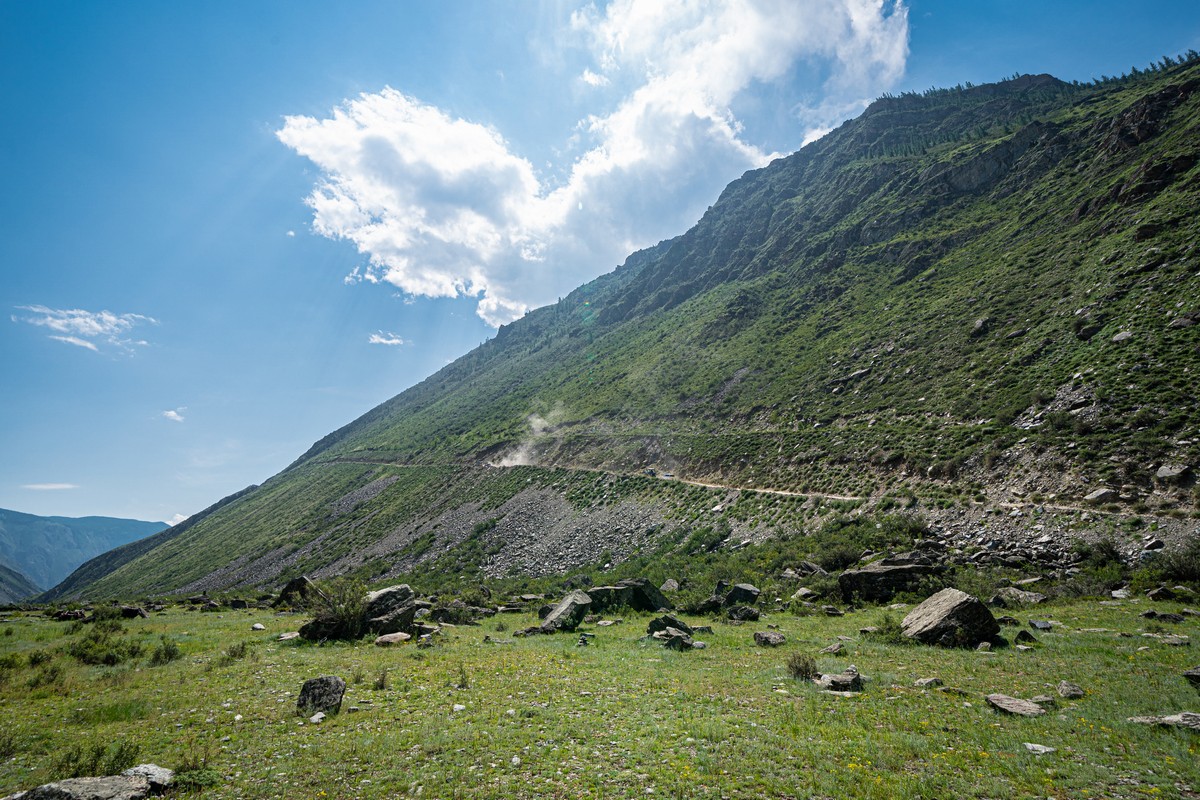 Rough surfaces…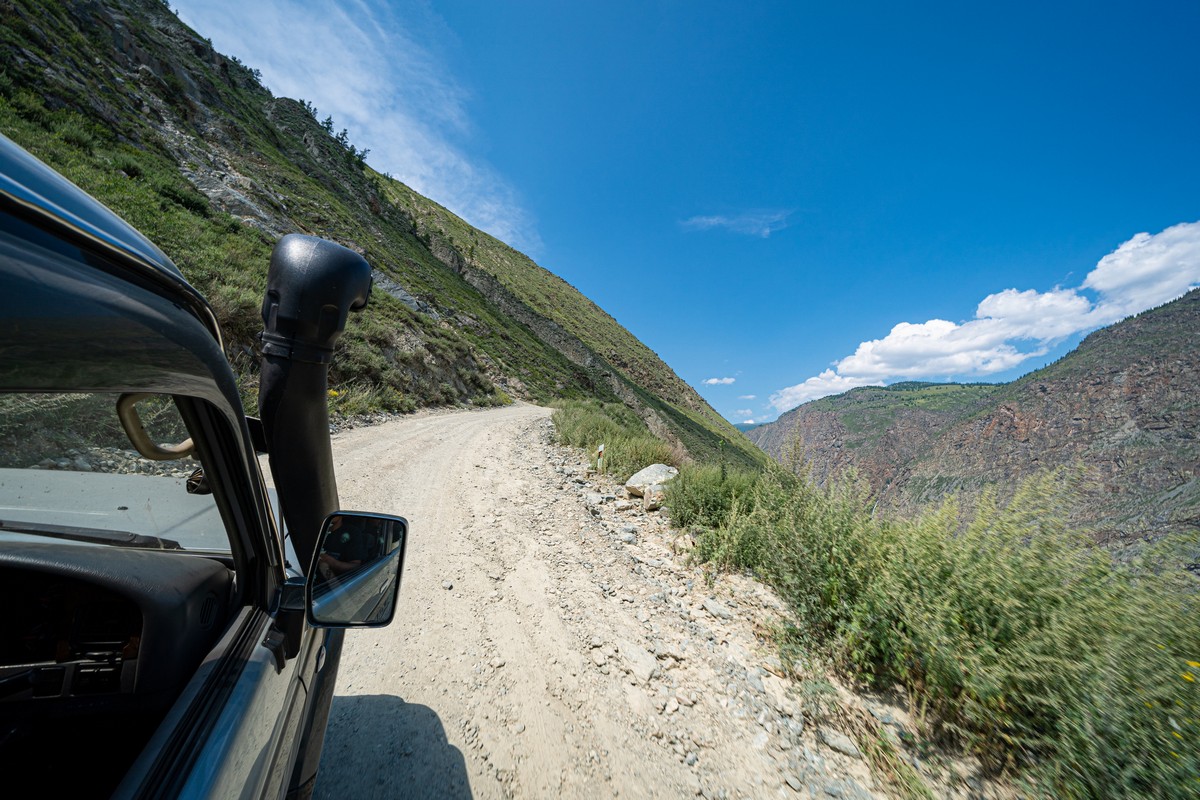 The views make up for them ) ->
And here's the view from the very top down the Chulyshman valley ->
Pics, of course, are great; but a video is better, no? ->
Now for a spot of Bashkaus – the neighboring river. It features rapids of the most extreme kind too, including these here – the 'Bathing Rapids'. No, I don't know why they're called that.
Again – these waters – far too rough for us.
There are kayaks toing and froing all the time here. There are camps specially for kayakers: they get ferried up the valley to before the rapids, then into the water they get and down they kayak…
Meanwhile we stick to spectator sport ->
Not to worry – we've Katun ahead: it has plenty riffles and rapids in store for us…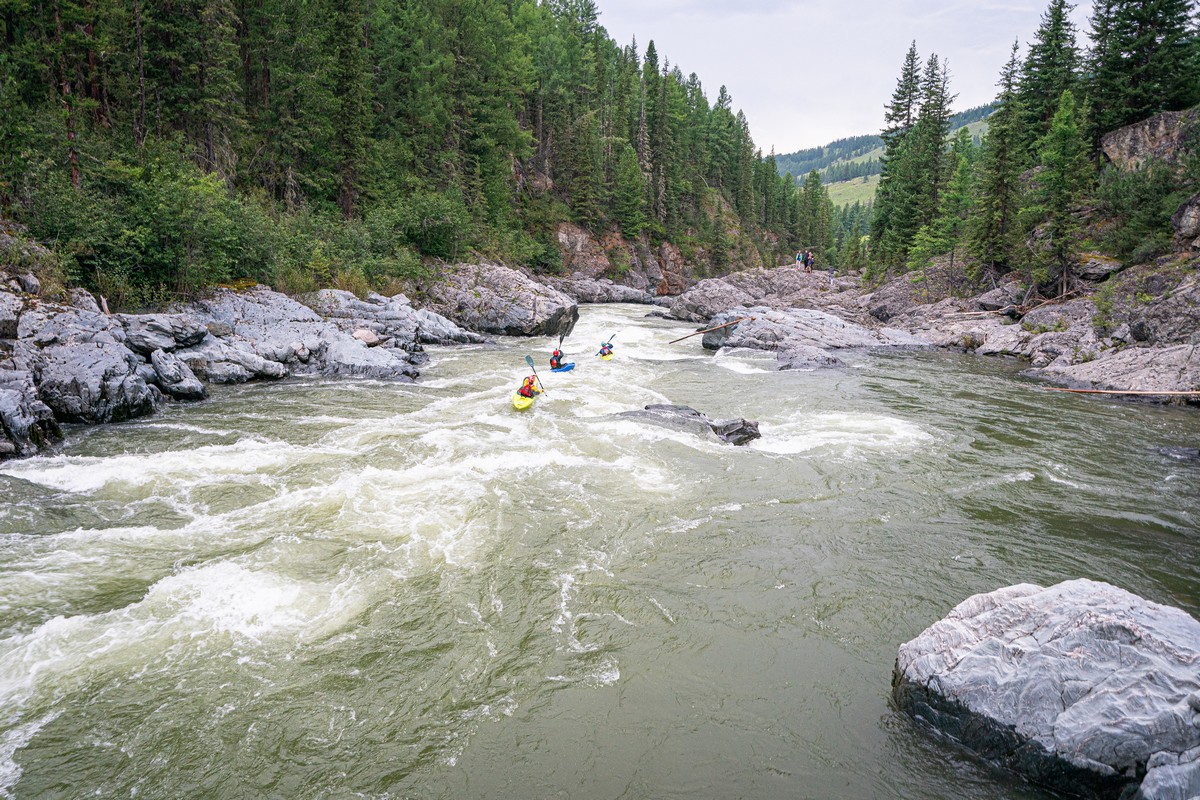 It turns out these aren't the most interesting rapids of Chulyshman and Bashkaus (every time name I see that I think of a 1920s German art-architectural movement or a British 1980s goth band, or both:). Higher up they're even more interesting amid canyons and steep-sided gorges. There are no roads that far up, so we never got up their ourselves. If interested you can find plenty about these cooler rapids on the internet (including plenty of videos).
And now, to finish this post, as is becoming tradition – a video of the day's highlights!
All the pics from Altai this year are here.