Tasmanian nights – with views to delight.
NB: with this post – about a place I visited before the lockdown – I want to bring you some positivism, beauty, and reassurance that we'll all get a chance to see great different places again. Meanwhile, I encourage you not to violate the stay-at-home regime. Instead, I hope you're using this time for catching up on what you never seemed to find the time to do… 'before' :).
Up at dawn, and into day two of our walk along Three Capes Track…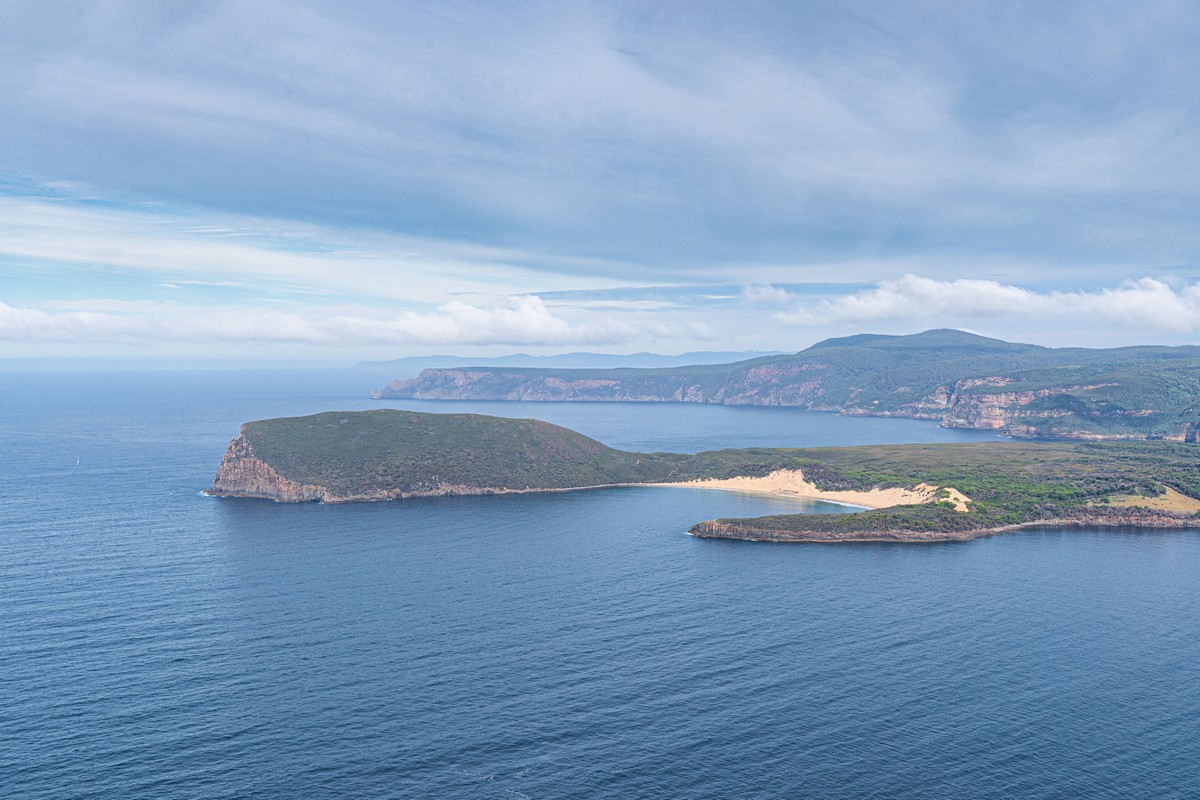 Just the other day, not far away, we were walking around blatantly sedimentary rocky landscapes, around about Remarkable Cave and Tessellated Pavement, while today's rocky landscapes were blatantly of volcanic origin. These columns are the result of emissions of huge quantities of lava (of geologically 'correct' consistency), which gradually cool from up top, and form into a mosaic of cracks, which then extend below with further cooling – right through the full thickness of the material. Benard Cells they're called, which used continuum mechanics to form. And the result today looks like this: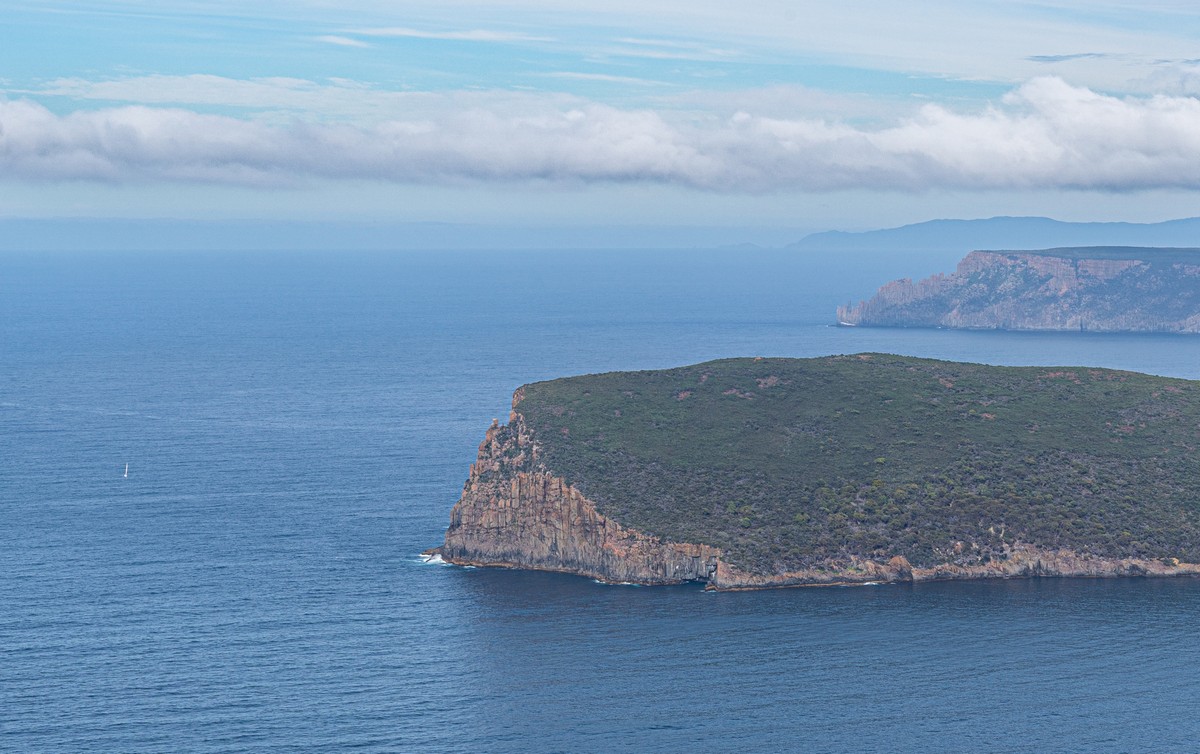 Brief geological digression…
As our founts-of-knowledge guides told us, Tasmania is made up of massive deposits of diabase, which formed in colossal quantities during the process of cleavage of Australia from Africa and Hindustan. Sadly, we had insufficient time to learn more about Tasmanian geology, though it does sound interesting. No, we were here more for the walking; so off we popped – toward Three Capes Track…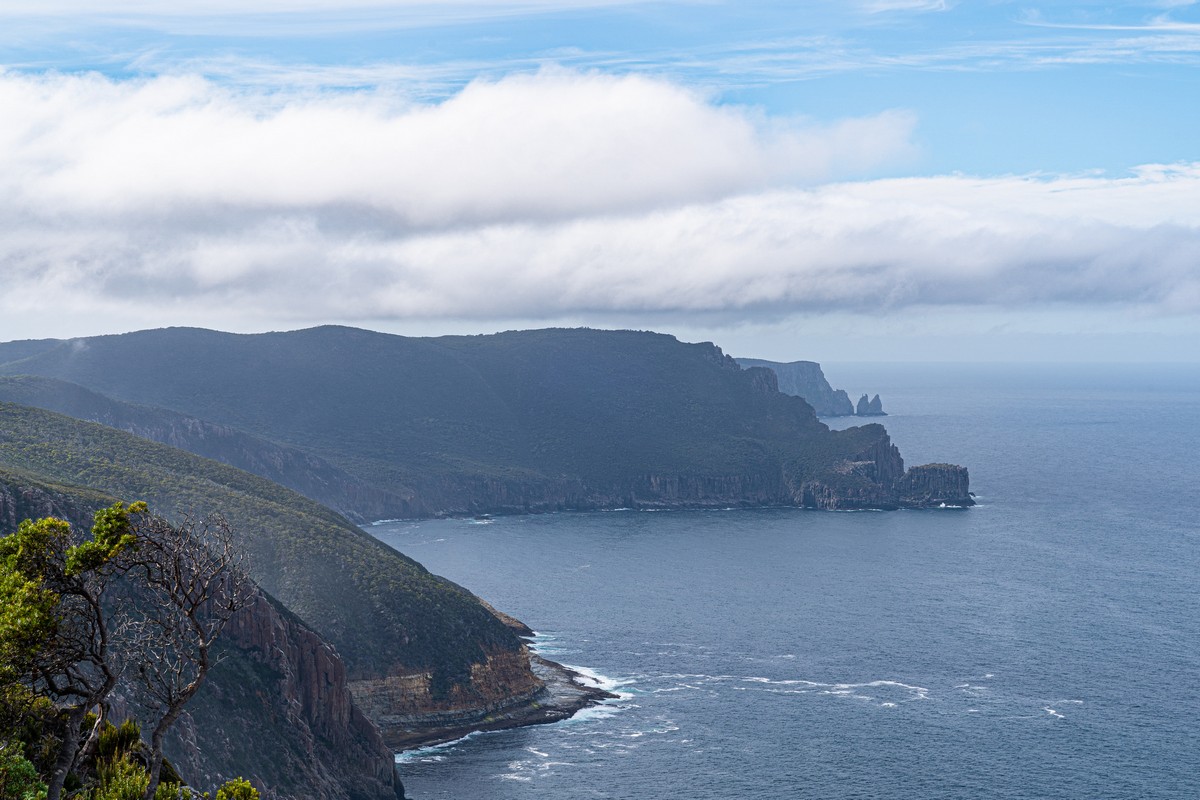 En route to the track, we got our first taste of the Benardian landscapes:
We didn't have far to walk today – a mere 12km along a good, mostly flat path. Just as well though, since there'd be more time for oh-my-gawping at the oh-my-grandiose views all around. The Benard cells, the odd-shaped trees, the lush greenery…
Crossroads! We turn right…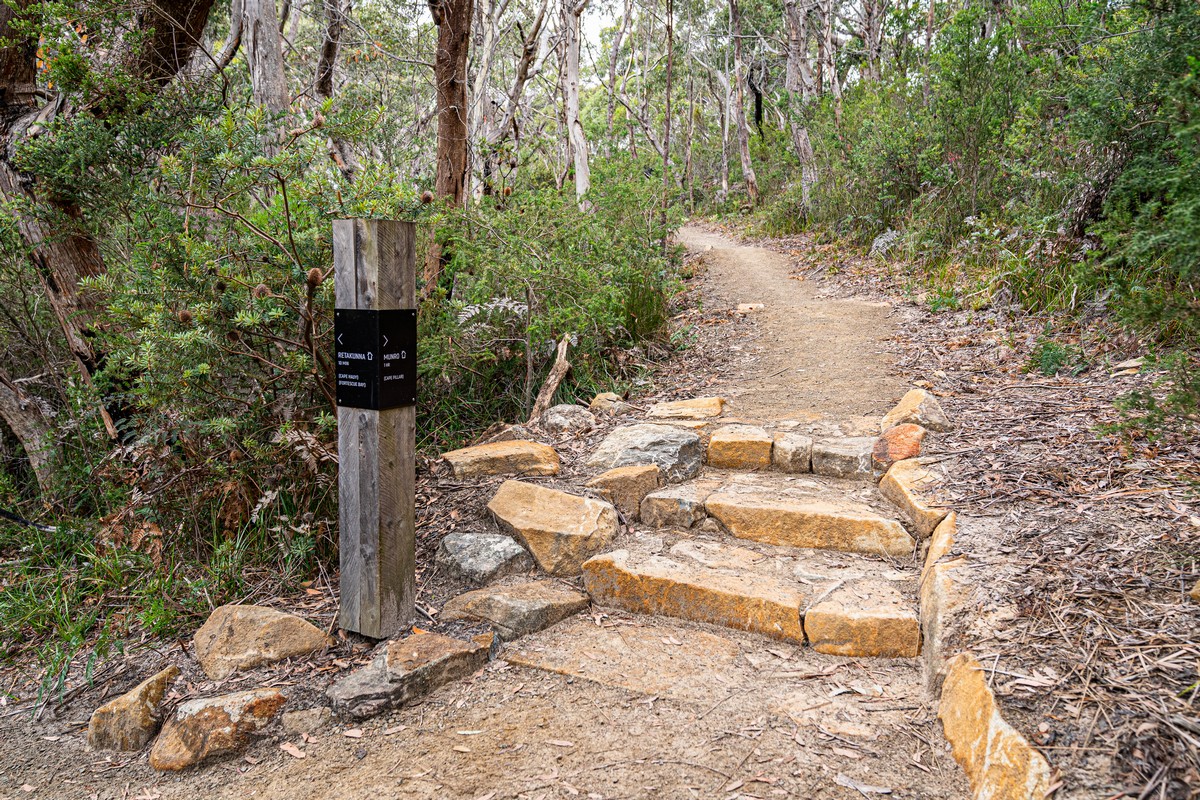 What a pretty, inviting lodge. But we needed to keep going…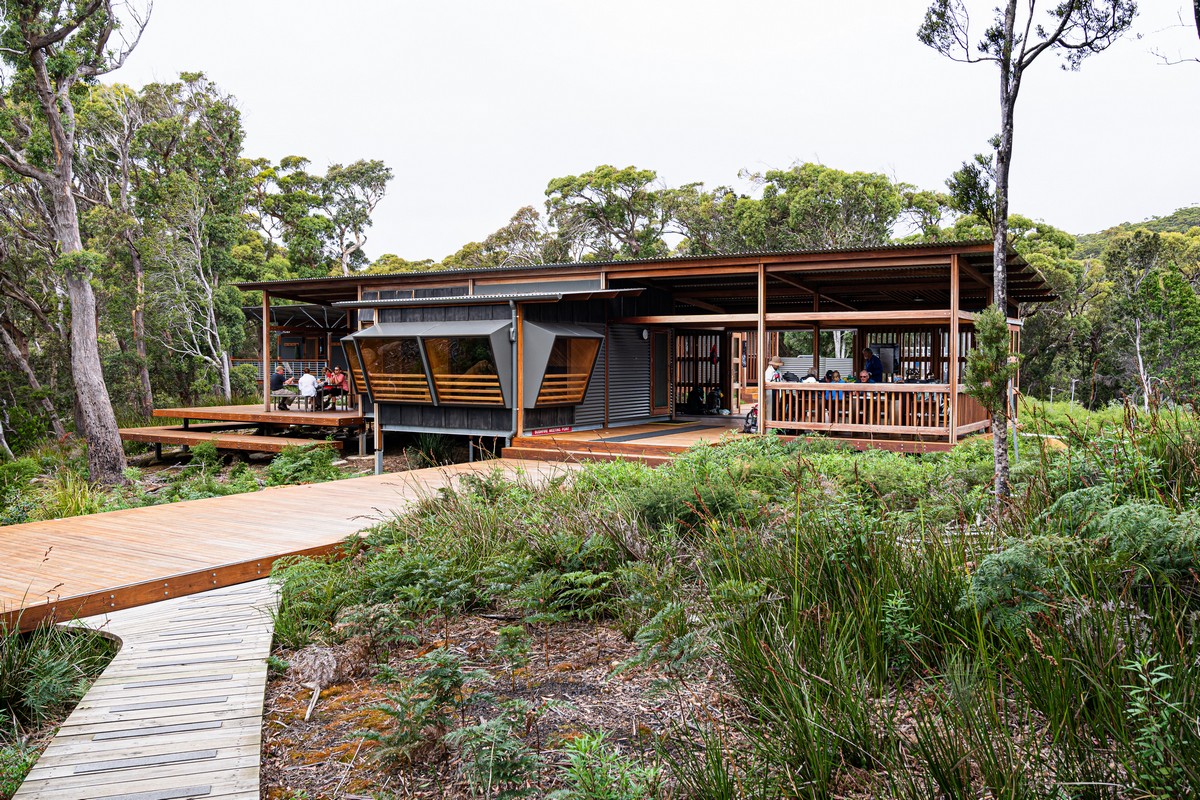 We were to stay two nights in a different lodge, with this here view ->
It was here where I got a bit ahead of myself. I really wanted to get the best possible vantage point for our inspection of the sunsets and sunrises. So… after walking the 12km to the lodge, I figured it'd be a good idea for OA and me to walk a further three kilometers, late afternoon, to somewhere on the Blade. Surely one of the cliff-tops would give the best views… no?! Turned out… NO. Guess where the best spot turned out to be? In our lodge! Still, couldn't complain. There'd be no minibar on those cliff tops ); and we needed a good drink after that bit of late-p.m. extra-curricular physical activity…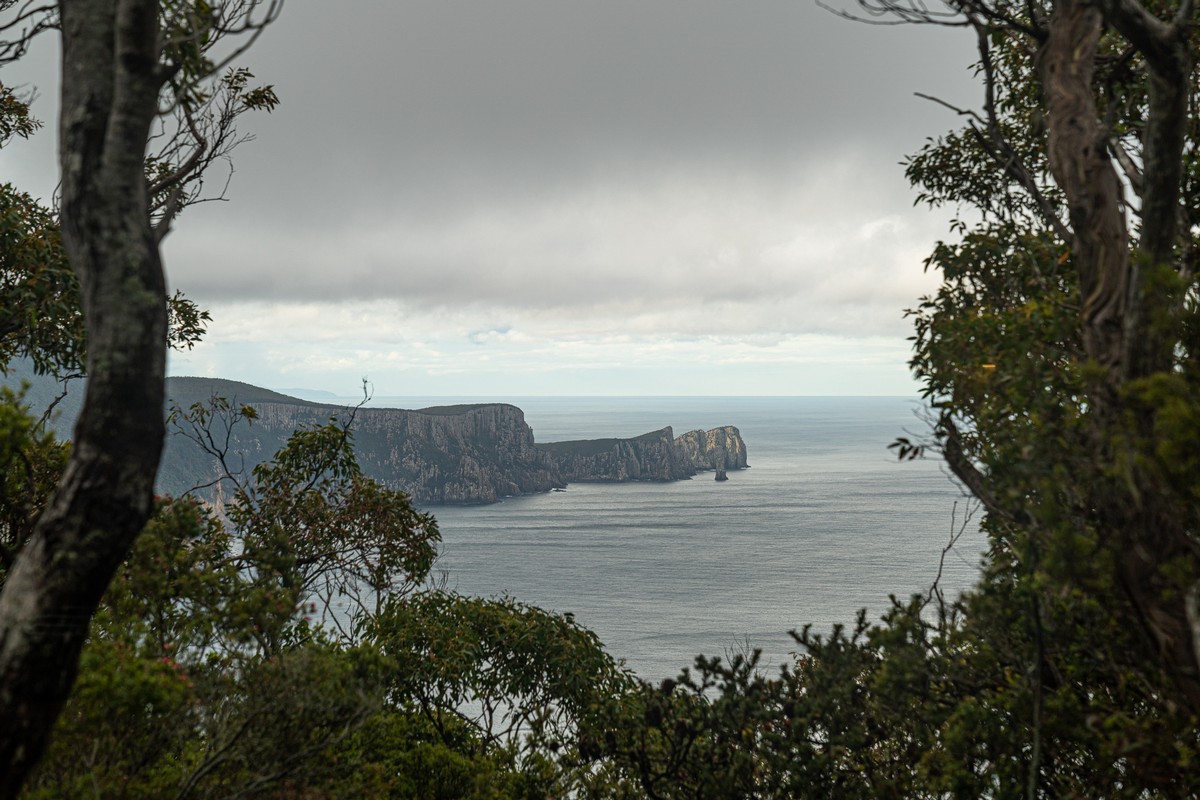 Another bonus of being in the lodge – which was, as you can see, clearly designed with the sunsets and sunrises in mind (dough!) – was it came with that there telescope on a tripod permanently installed: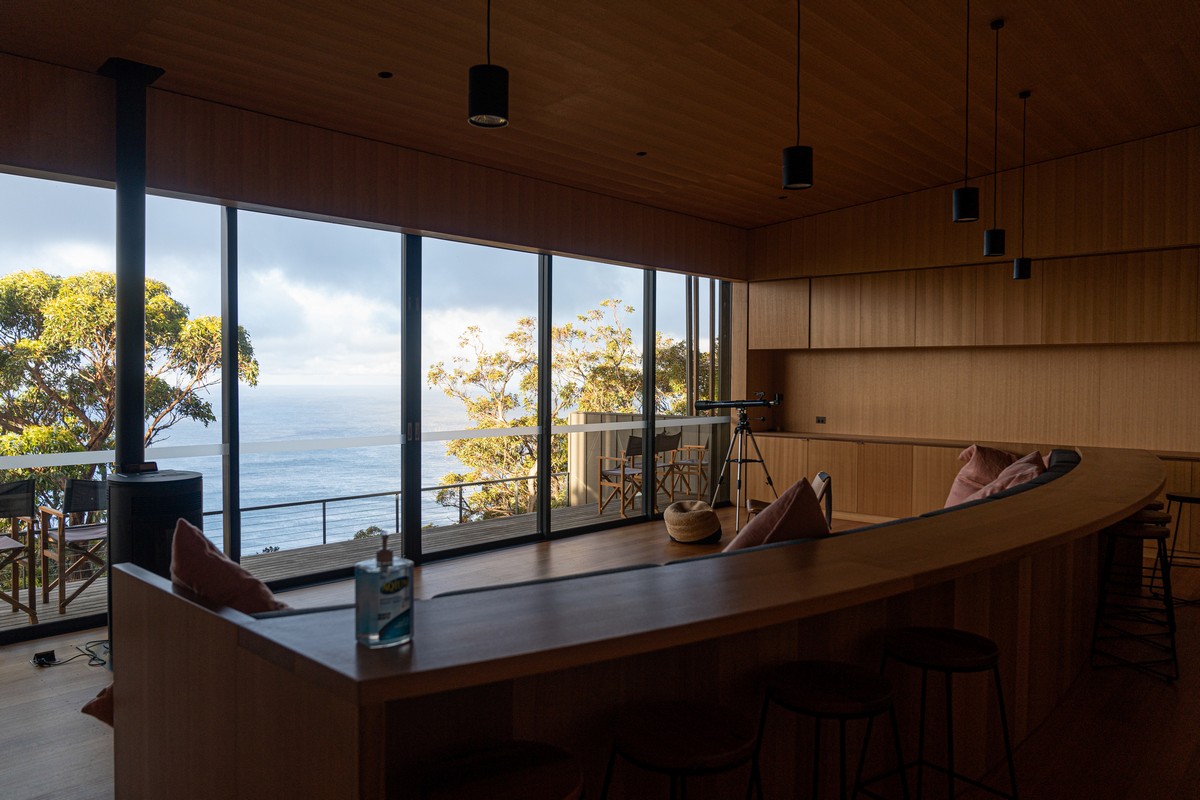 That's Cape Hauy, where we're headed ->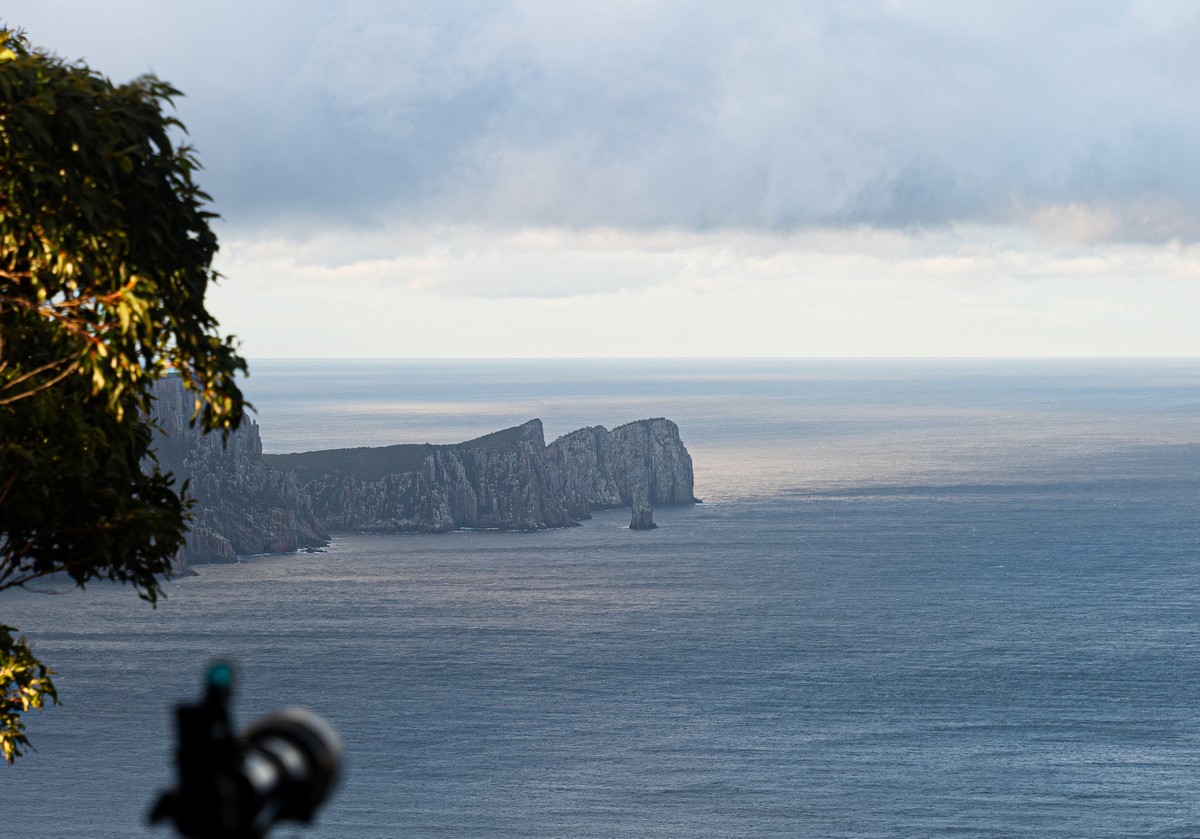 That evening, having heard more shocking news about corona, I decided to snap a few virus-themed kunst-installation photos. First up, 'The World Is Getting Squeezed':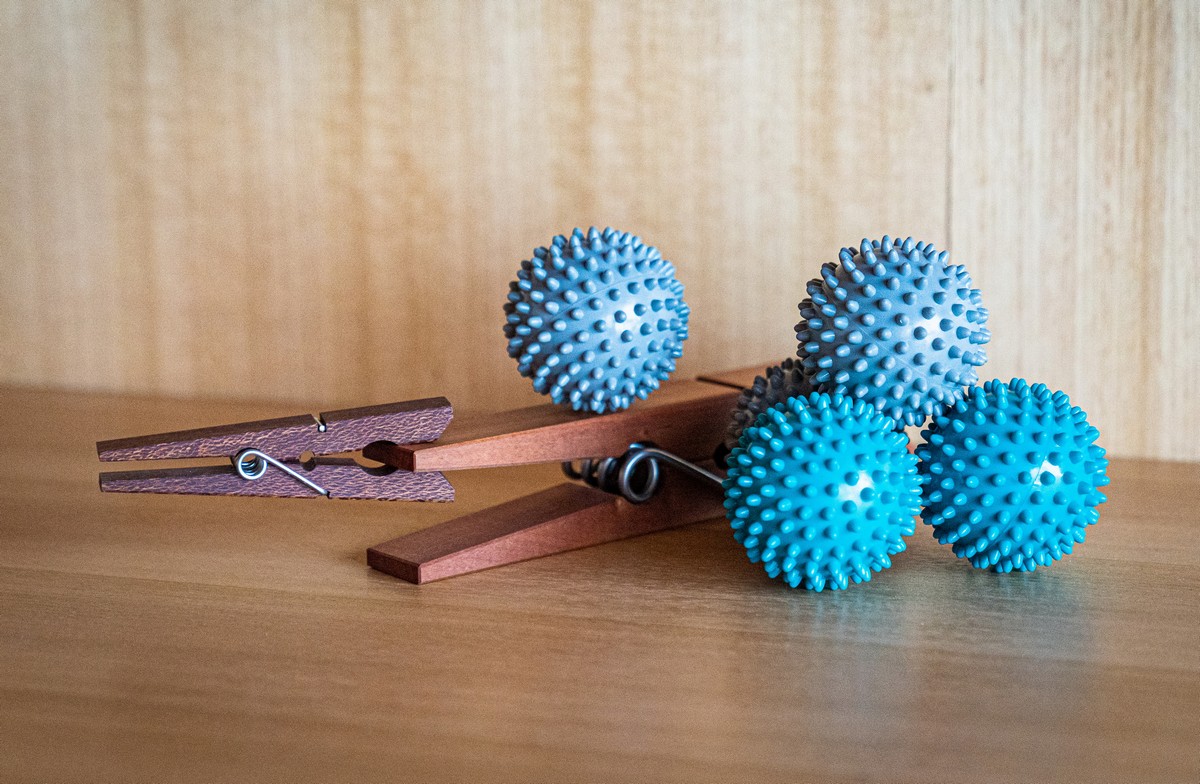 'Virus on the Yoga Mat':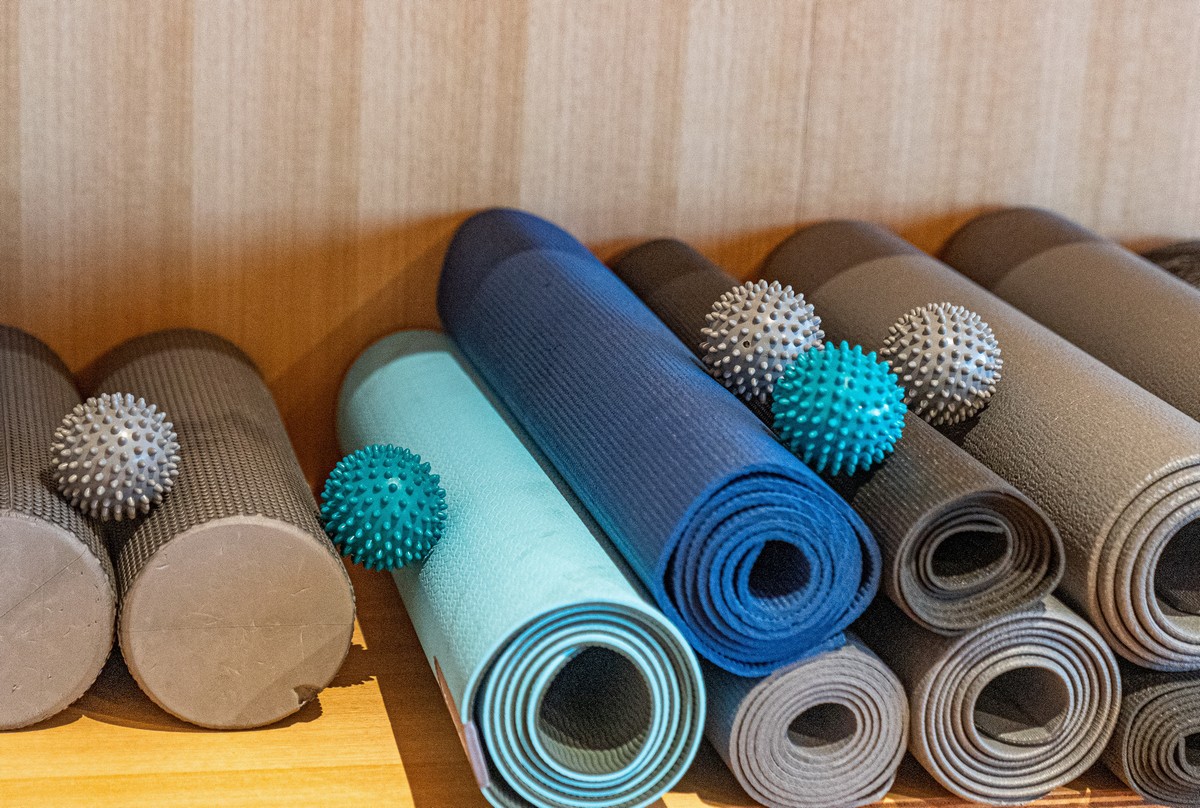 To close, an oh-my-grey pic of what was outside the window. Actually, it, too, is pertinent to the current situation: dark, ominous times, but on the horizon – a brighter day!…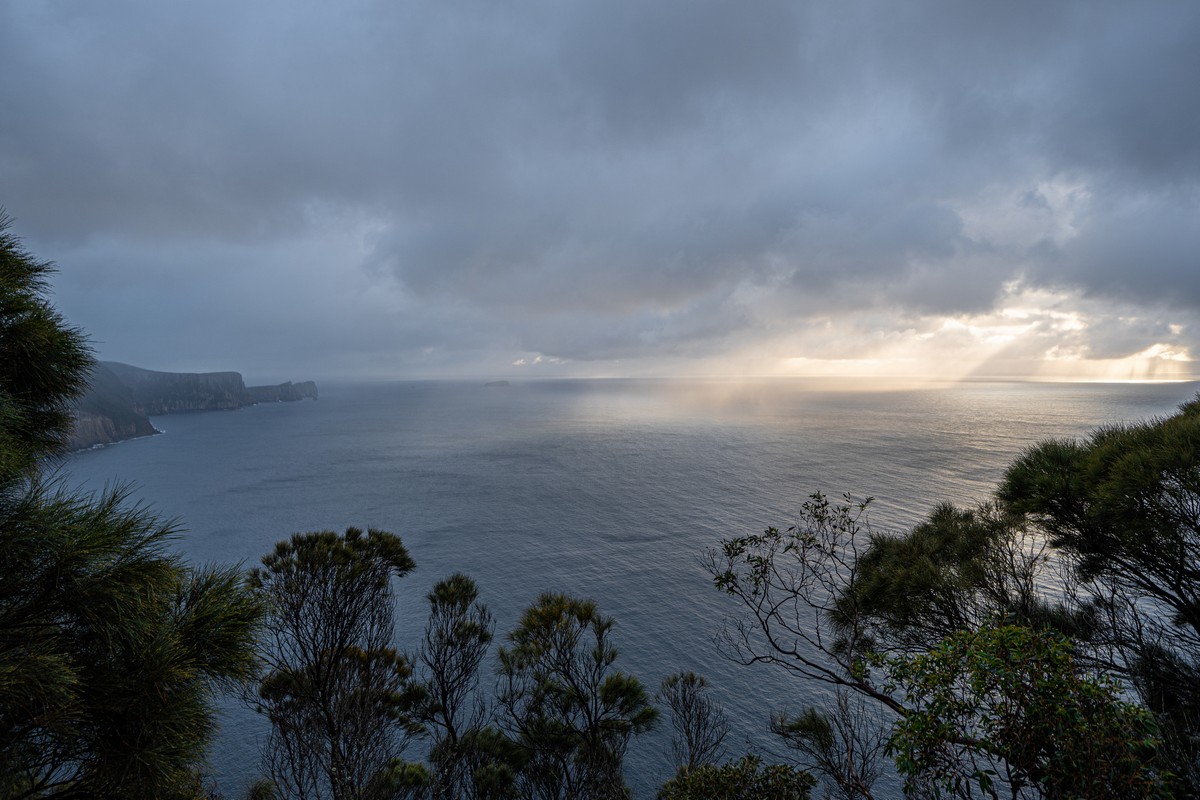 The rest of the pics from Tasmania are here.