Two twin Tibetan lakes – one dead, one alive.
There are many sacred, holy places in Tibet. No – very many. So it won't come as a big surprise that after completing our kora-round-Kailash, not far from it is the next holy place – Lake Manasarovar, aka Mapam Yumtso, aka Manas Sarovar, a place of deference and worship for several religions, and around which are regularly performed (can you guess? Oh go on!…) koras! Oh – and the water in the lake: not to be touched!…
And next to this holy lake – another! Lake Rakshastal, aka Ravan Tal, aka Langa Tso.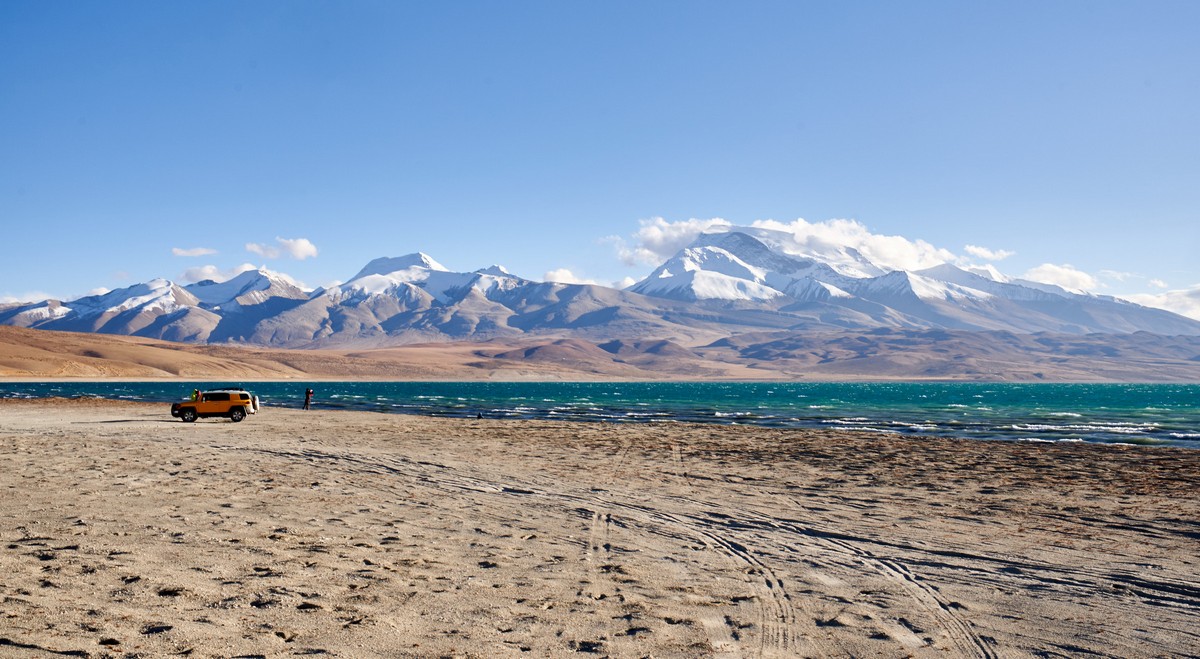 And next to it – another holy place: another monastery – up on the hill: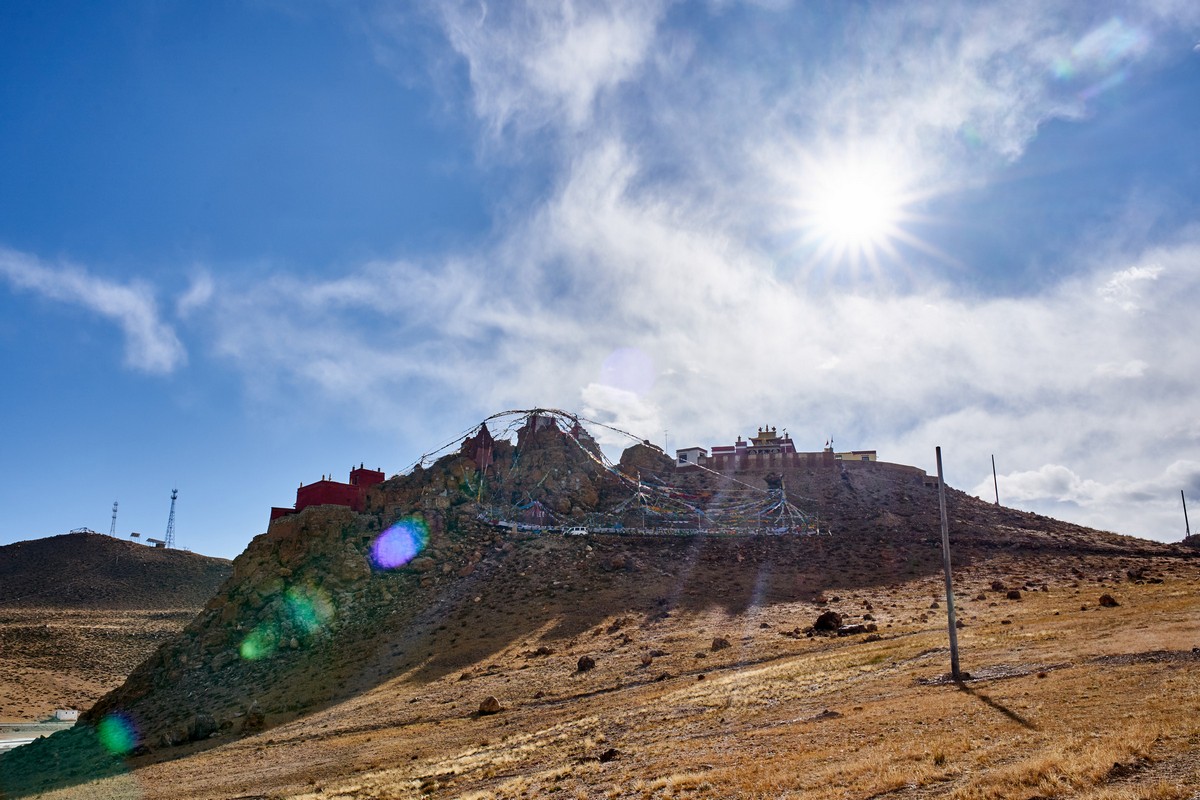 But, perhaps surprisingly, the reason why tourists tend to be brought here after their kora around Kailash isn't the many spiritual sites, but… hot springs! Well, kind of: a steam room – a bit like a basic Japanese onsen, with naturally hot spring water coming through the pipes, plus a bath which is disinfected by a single-use sheet of polyethylene! In short – bring your own soap and flip-flops ).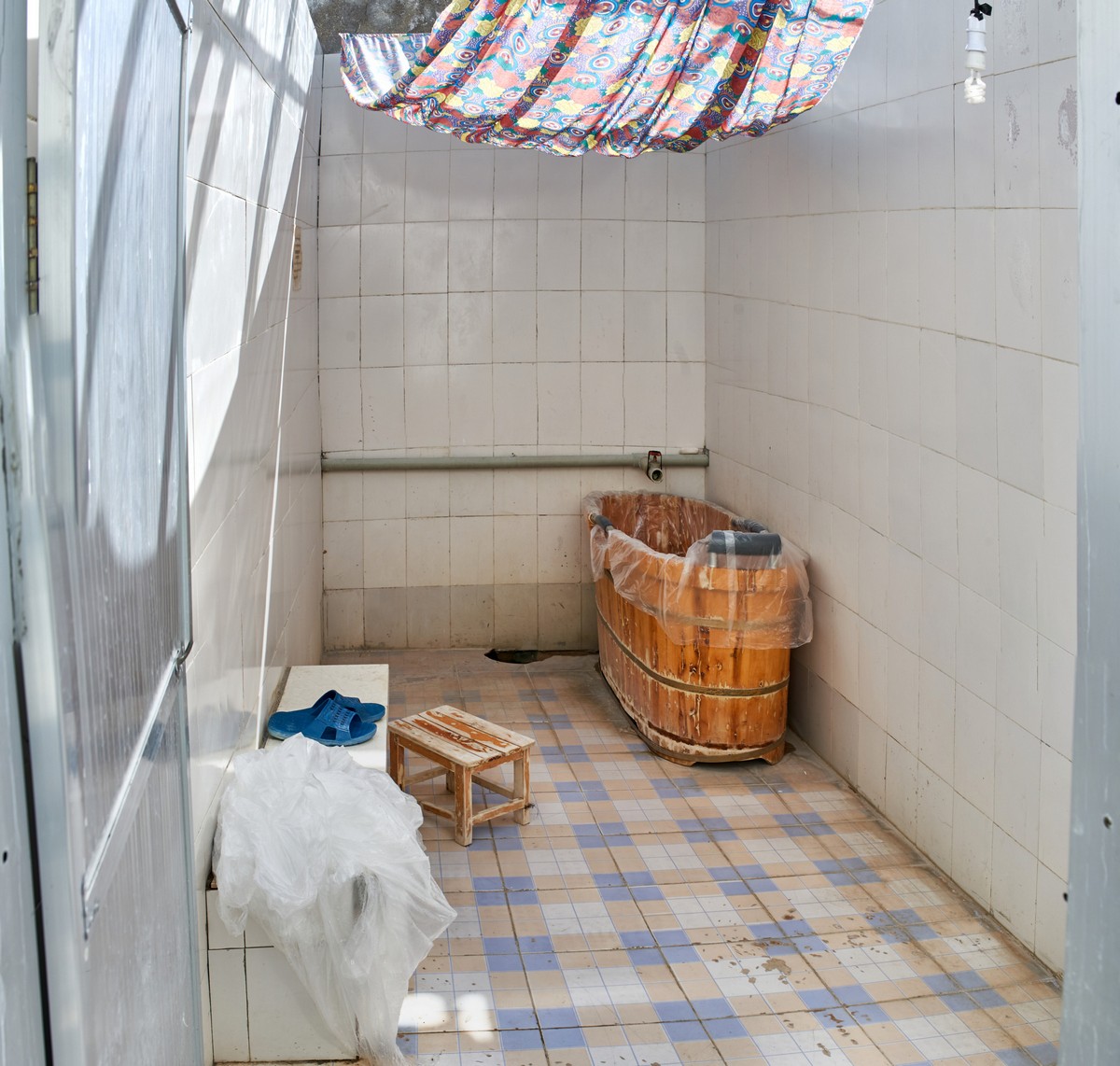 The steam baths are very modest indeed – literally in a hut. The prices are, accordingly, also very modest ).
Sorry, but I just have to tell you about the establishment's rest rooms…
They're in a separate tiny hut…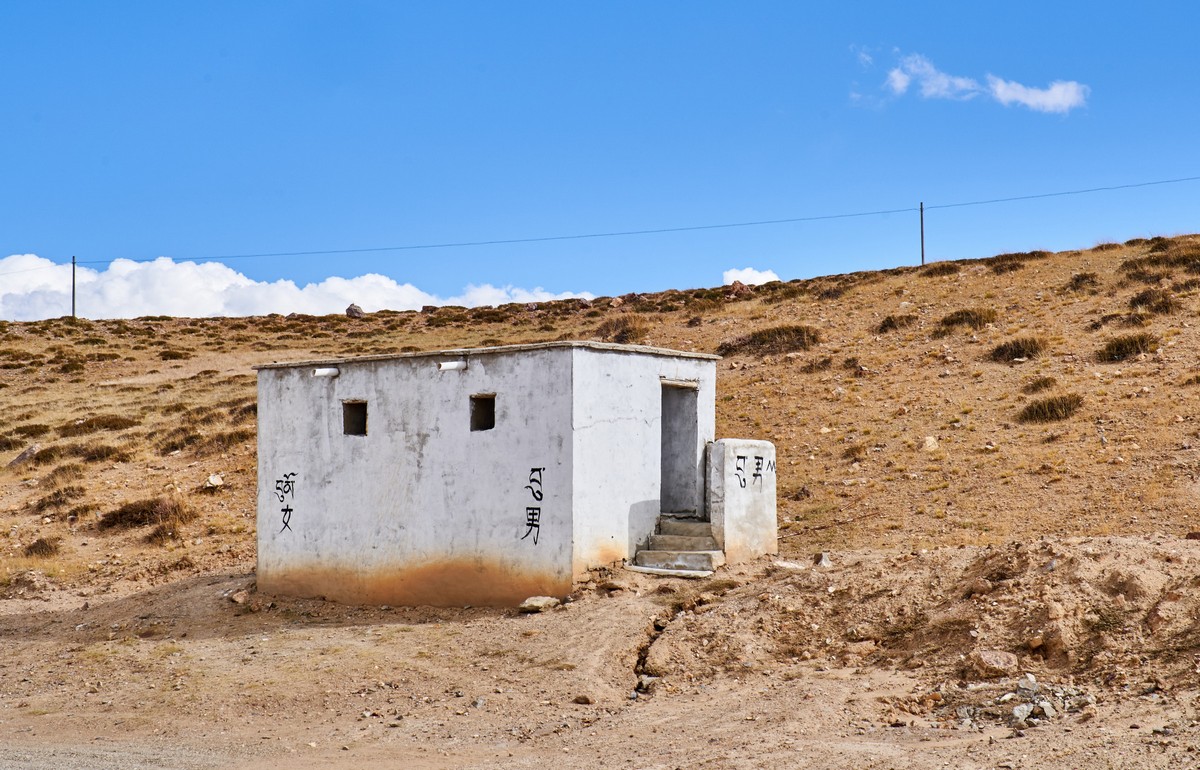 …And that hut is a good 200 meters away along the side of the road! Why?! Another one of those Tibetan mysteries (or could it be, since sanitation is rarely up to a high standard, to keep the smell away from the steam rooms on a wind-less day?!).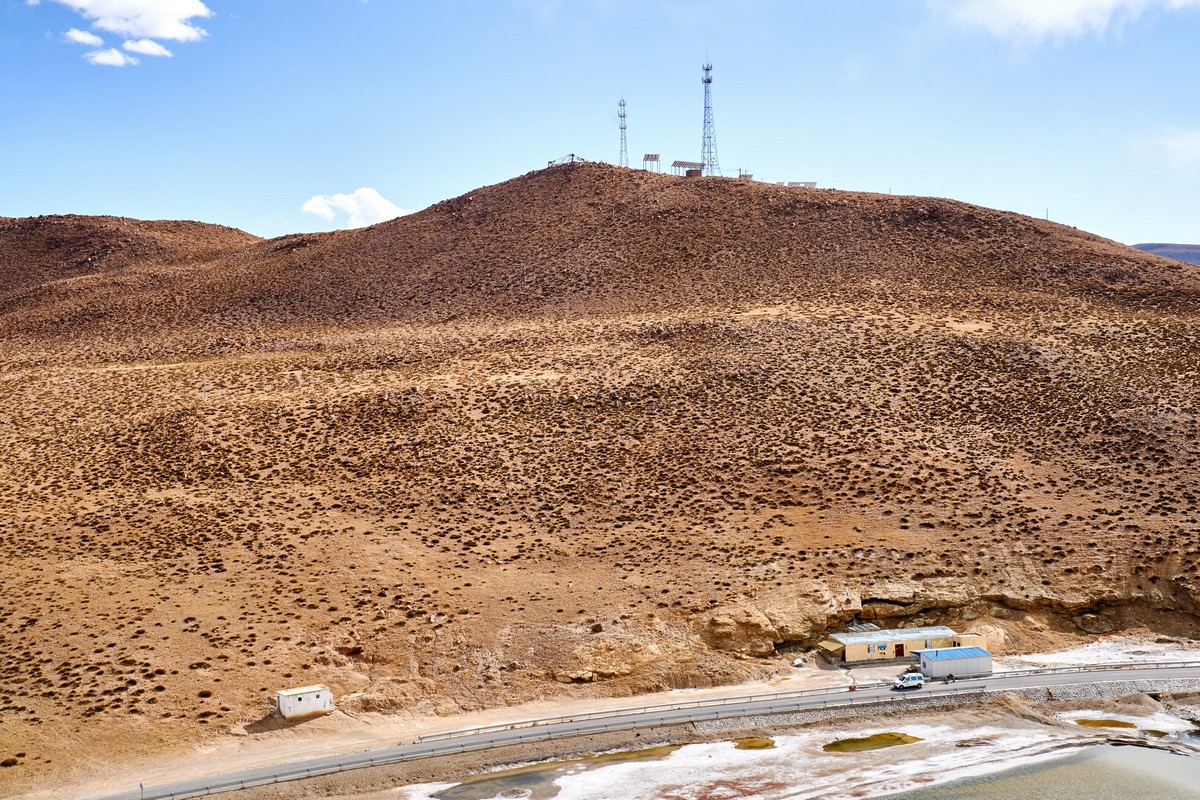 The monastery up on the top of the hill is a marvelous one. But don't make the mistake we made; it's best to check it out first, and only then have a session in the banya. If you do it the other way round – banya first – you climb up to the top of that hill and there's a cold wind blowing, and cold winds are never a good idea post-sauna. We were coughing and sneezing and had runny noses for the next two days. So, if you're ever here: here's your plan: monastery + lake > steam room > guesthouse > dinner > sleepy. Otherwise, make sure you've some cold remedy with you ).
Here's the monastery:
The views therefrom, including, of course, of Kailash ->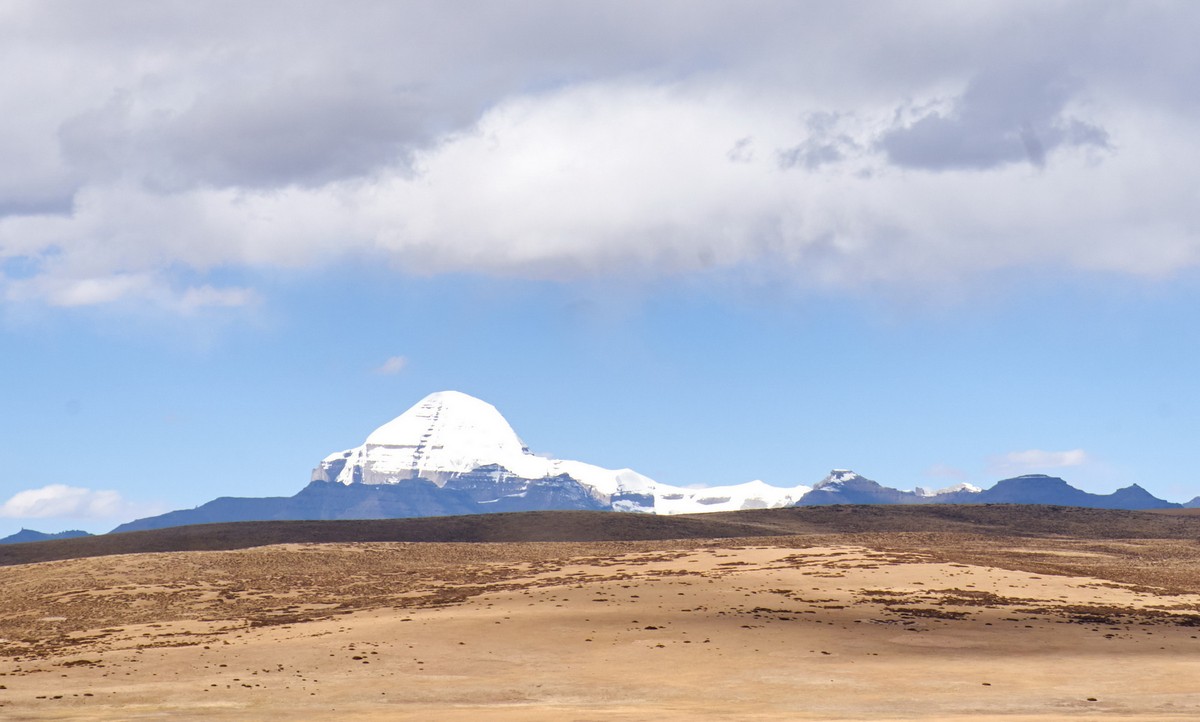 Only yesterday we were still on our kora around that there majestic mountain!
Two lakes next to each other, and they're totally different: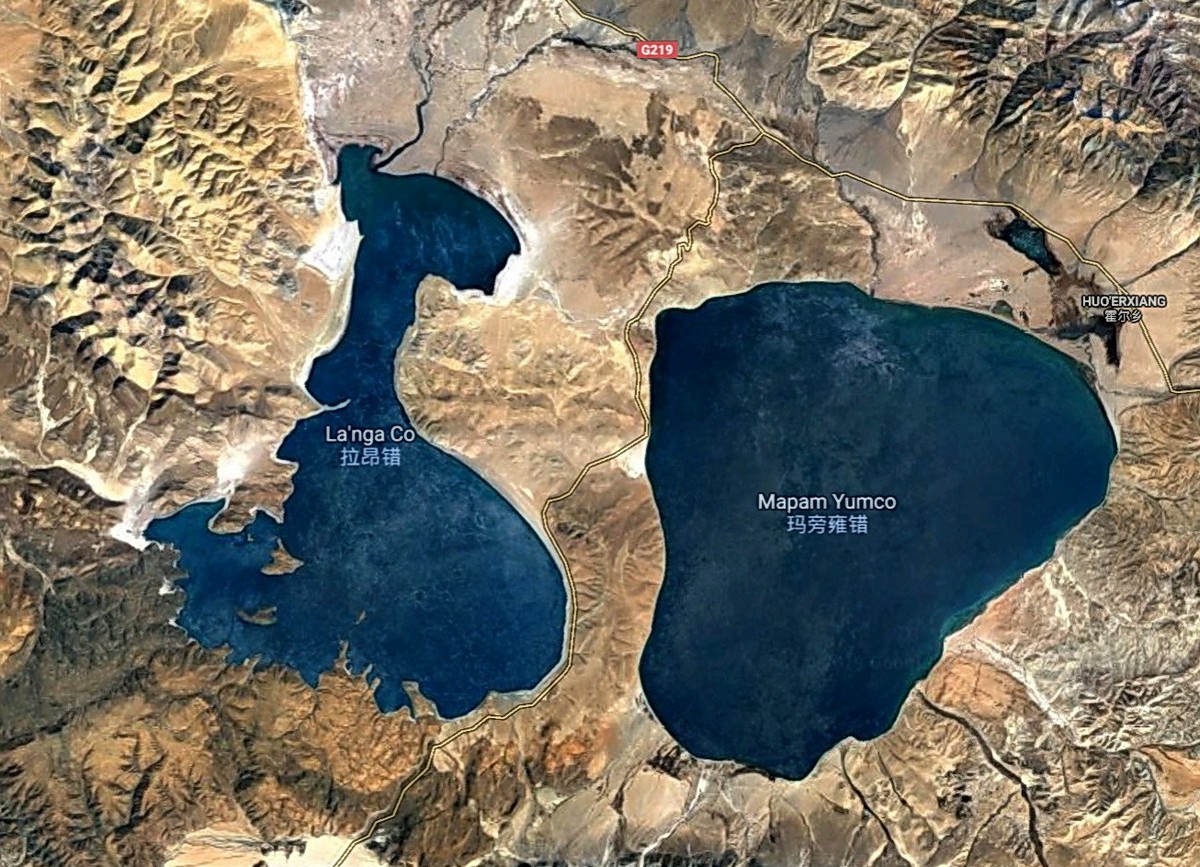 One is 'the sun', the other – 'the moon'. One is 'alive' – freshwater, with fish, apparently. But since it is sacred, hallowed – no touching! The other lake is salty, apparently: 'dead'. No fishes. But… you can take a swim in it!…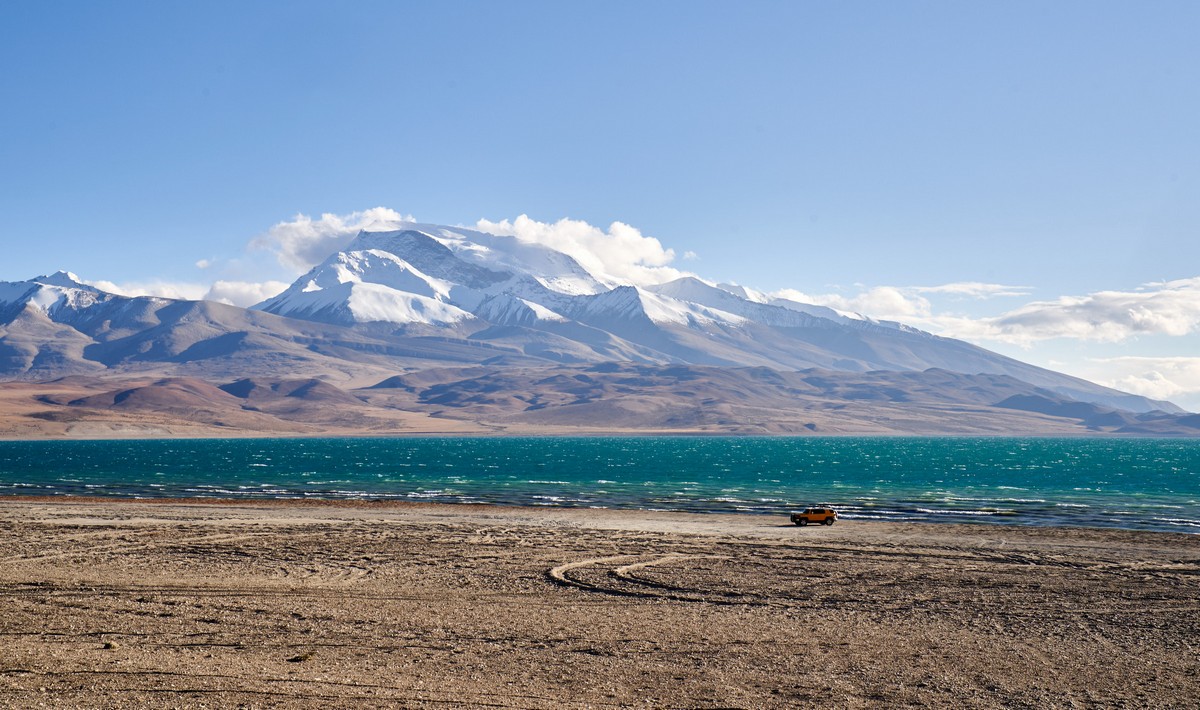 The views – lovely.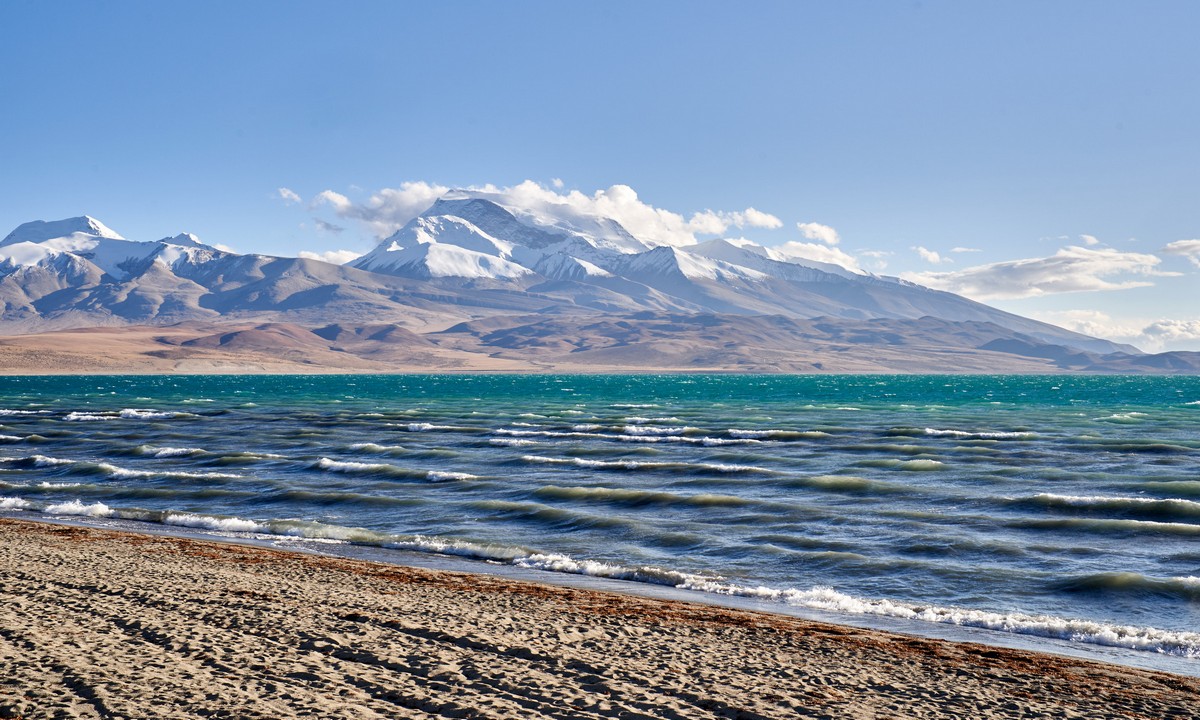 But the strong, cold winds turned us off the idea of taking a dip. Maybe next time – if only to set a personal record: bathing at 4540 meters above sea level (current record: Quilotoa, Ecuador (3600m)).
Everything you need is here for a dip: water, sandy beach, sun. The only thing lacking when we were there: enthusiasm. Must bring more next time!…
Here's the other lake – Manasarovar.
Oh, must show you the pics of the guesthouse we stayed at. The room in the next pic – ours fir the night. Slept four. This was the 'lux' room. Pilgrims' rooms are a lot simpler – with mats on the floor for beds. A basic, standard Tibetan toilet stands some 100 meters away. No washbasins; no showers: same-old Tibet ).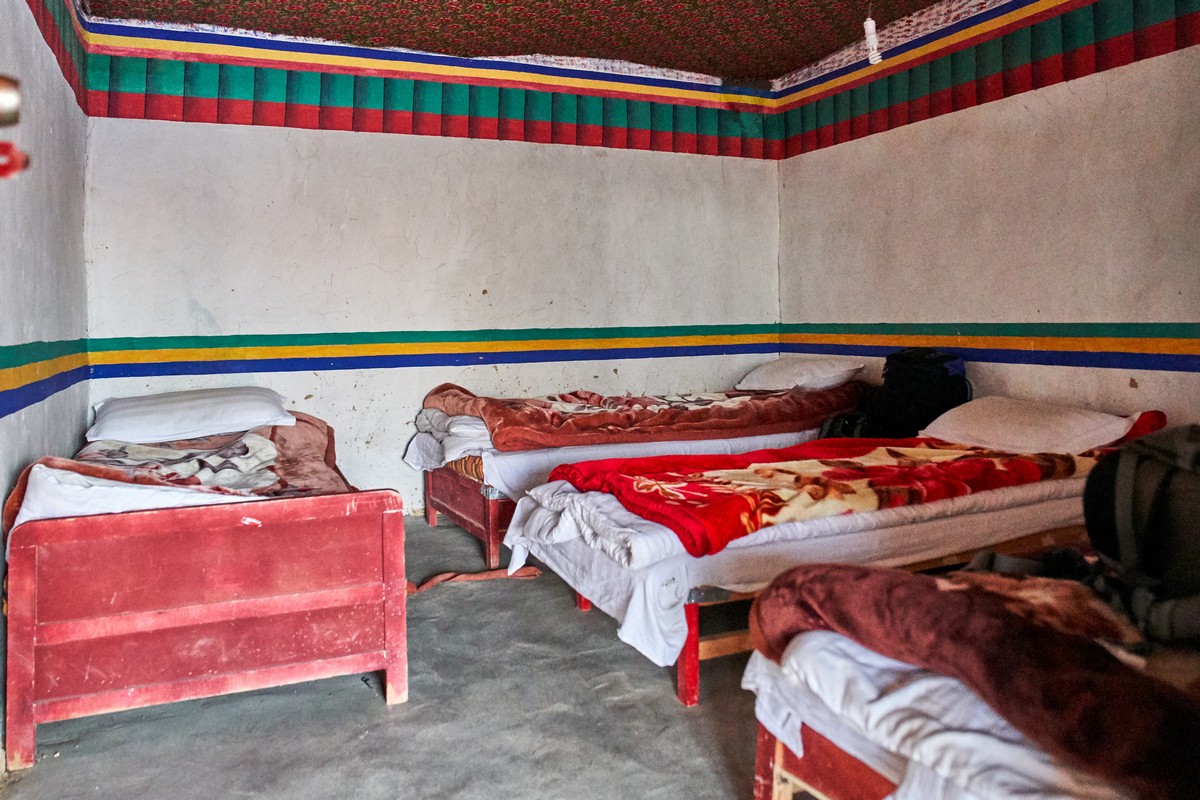 We turned in for the night and slept soundly. We were up early, breakfasted, couldn't get a wash even if we'd wanted one, and we were back on the road. We were looking forward to showers that evening: a hotel was planned for that night!… So – farewell Darchen: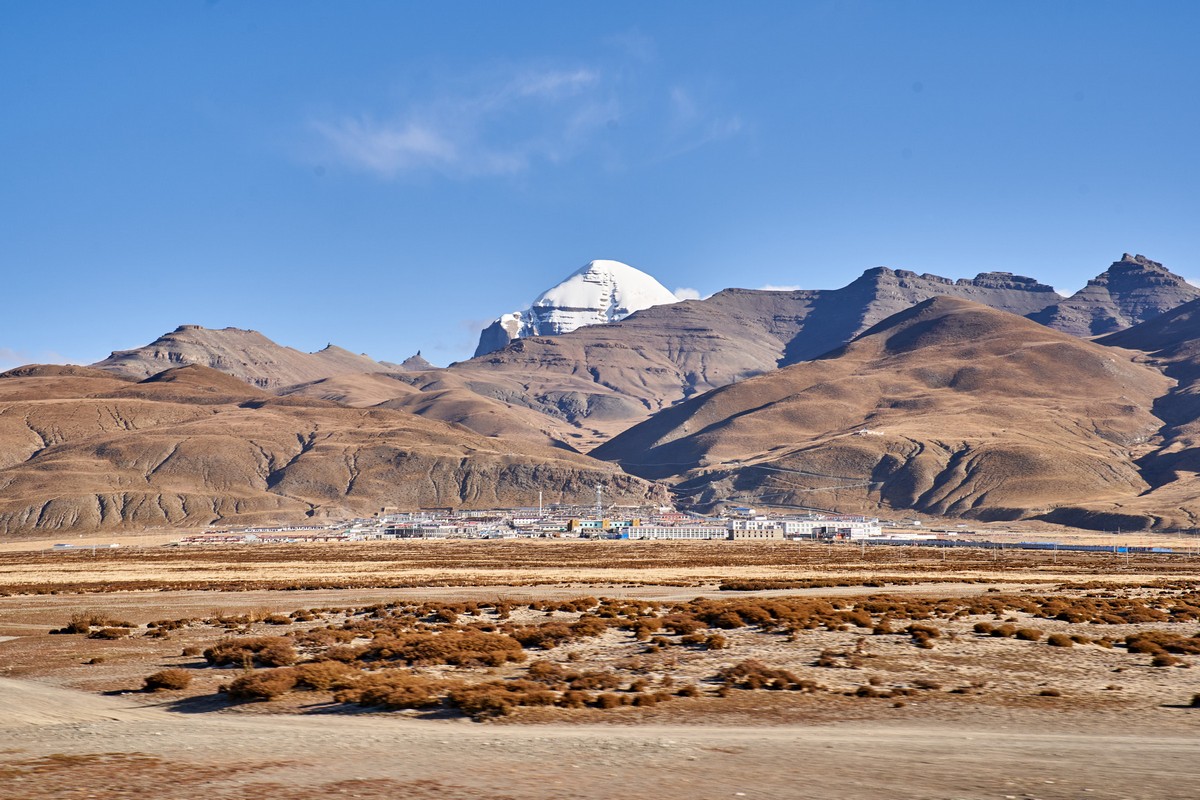 And farewell to you, too, Kailash, and thank you!…
That's all for today folks, but I'll be back with more tales from the Tibetan side tomorrow…
All the pics from Tibet are here.