Practically at the northernmost point of Taiwan there's a place that's categorically necessarily mandatorily recommended for a visit: it's the Yehliu Geopark, whose main attraction are the very rare natural phenomena of which there are just a few specimens throughout the world: hoodoo formations – outcrops made up of horizontal layers of rock of varying hardness. As a result of some not-fully-understood geology, tectonics push these formations up to the earth's surface, then they're eroded by the wind and rain – with the lower, softer layers being worn away quicker than the upper, harder ones. The result: totally inconceivable shapes. Sometimes they're so far-fetched and extraordinary it's hard to believe they're 100% natural.
I'd seen something similar in the national parks of Utah. And here, too, we were lucky to visit on a day when there weren't many other tourists around. They still managed to get in our pics, mind. Dread to think what it's like here on a busy day ).
The red line marks out the permitted areas for strolling and hoodoo-inspecting. Not to be crossed! If you do cross it – one of the guards blows his whistle loudly!
Fantastic constructions. Like this one – a stone ball that popped out of the ground. It grew and grew, then split in two.
I wonder – maybe the mysterious Moeraki boulders in New Zealand are formed in a similar way?
But the Moeraki are all pretty much the same. Here, the formations take on new implausible shapes from every angle you look:
Are these mushrooms, rosebuds, ice-cream cornets?!
How about wet-shave brushes?!
Here's a fresh new toadstool. I wonder when it came to the surface? A hundred years ago? A thousand?
Woah. What do you think these look like? My first thoughts – seals, kinda, but not fully; just the shiny black smoothness, I guess ).
Those stones atop the 'seals'? No – they haven't been placed there specially! They've ended up there naturally. N O    W A Y )).
In the following pics – baby mushrooms that have only just reached the surface. Awww ).
So what are these natural shrooms? Even modern science still can't work it out ).
Perhaps the most popular of all of them – especially to locals, it seemed – is the 'Queen's Head'. It's so popular that they've introduced a queuing system for taking pics of and selfies with it – so other tourists don't get in the way. But since I don't do selfies as a rule (actually – I do them occasionally, but only on the very coolest bits of mirror kit:), I didn't bother with the line; therefore, the pics of Her Royal Highness's neck and head are either from a not-so-great angle or from a distance:
Here's the line for the Queen:
In some areas cracks form in the flat bedrock – but they're mostly straight, and they crisscross the surface perpendicular to other cracks. Extraordinary! Apparently this is the result of earthquakes. Micro-cracks are formed, then erosion takes over…
Fossilized sea creatures. Millions of years old!
And talking of sea creatures – that reminded me it was time for lunch, meaning: seafood.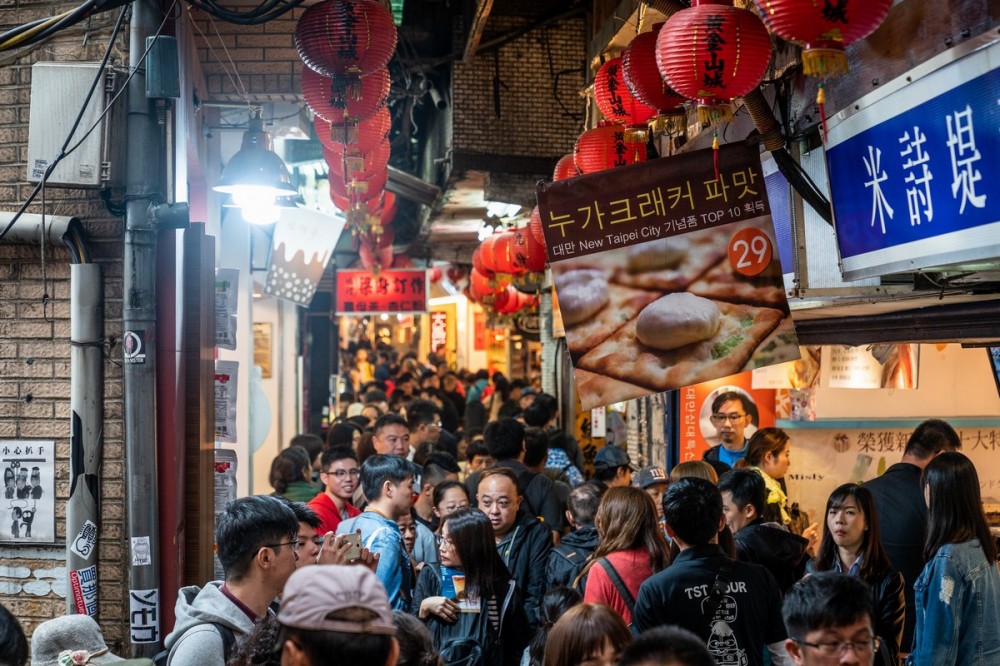 But more on that whole other experience in tomorrow's post…