Hi folks!
The other day I finished reading the book Sapiens: A Brief History of Humankind, by Israeli historian Yuval Noah Harari: an accessible and at times blunt and cynically portrayed history of mankind. It starts with the appearance of our biological species, its spread across the world, its complex journey through all kinds of pan-human revolutions (cognitive, agrarian, and various technological ones), and ends in the current era. At first the book appears to be a solid popular-science work on a par with Guns, Germs, and Steel or The Journey of Man: A Genetic Odyssey. However, as you progress through the pages, nagging doubts start to form in your mind; then at times comes amazement at some of the inconsistencies; then it gets like… totally… WHAT? But I'll get to that in due course…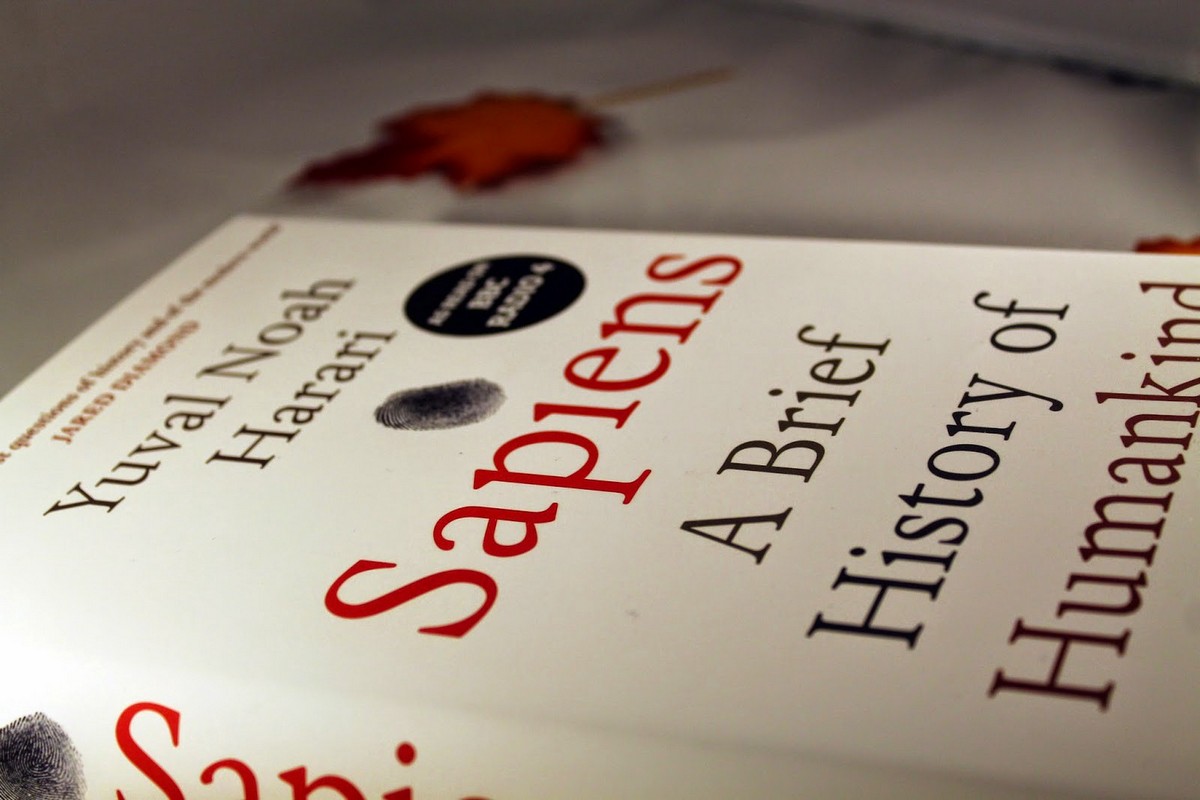 source
Actually, a lot of the facts given in the book have been known for ages. Some we learned in school, others in books we've read, yet others in anthropological documentaries or news from archeological digs. However, for me, up until now all that seemed to be stored in my brain in separate bits. Only after reading this book has it all come together as one. So respect is at least due there.
Now, everyone's heard of Neanderthal man and Cro-Magnon man (our ancient ancestors), and that they lived around the same time and often on neighboring territories. But there were also other Homo species. For example, the Denisova hominins, and the hobbit-like Homo floresiensis (Flores Man) from the Indonesian island of Flores. And there will have been many more, no doubt, which have yet to be discovered. Curiously, many of them disappeared relatively recently: Flores Man, for example, lived around 12,000–13,000 years ago; Neanderthals – between 30,000 and 40,000 years ago.
This means that the definition of homo, or 'human', in actual fact doesn't refer to just folks like you and me. It turns out there are a dozen other biological species that add to that full definition, all of which died out; and Wikipedia agrees with this. We (Homo sapiens) lived together with these other human species at the same time and in the same geographical areas on the planet, and we even crossbred with them (as confirmed by genetic research). Then those other species disappeared, while we stayed. That is, Homo sapiens overcame all its 'competitor-relatives' – completely destroying them at the very roots, all to free up for itself an ecological niche to provide for its own sustenance, propagation and further expansion.
But it wasn't just other human species Homo sapiens wiped out.