Hi folks!
It's been a while since I've written anything about our beloved green bear-mascot Midori Kuma – nearly two years in fact. That's a long time in anyone's life, but especially in this green bear's – as his schedule is just so full non-stop all year round. Not that it's all work-work-work though: just recently he's been kicking back in full chill-axe mode in the snowy expanses of Russia, no less. Quite why, when he's often to be found in idyllic tropical resorts, I don't know, but, well, he is a bear after all. Must be an instinct thing. I wonder if he hooked up with some brown bears while there. But I digress…
Anyway. Since his Russia trip he's taken up a new hobby: he's now an artist, as in – a painter. And he clearly is a natural. Just look at some of his early works, below. What can I say? Bright, unusual, and incorporating many different styles. And it's not just me thinks that. Many of his paintings have been snapped up for vast sums already at auctions around the world…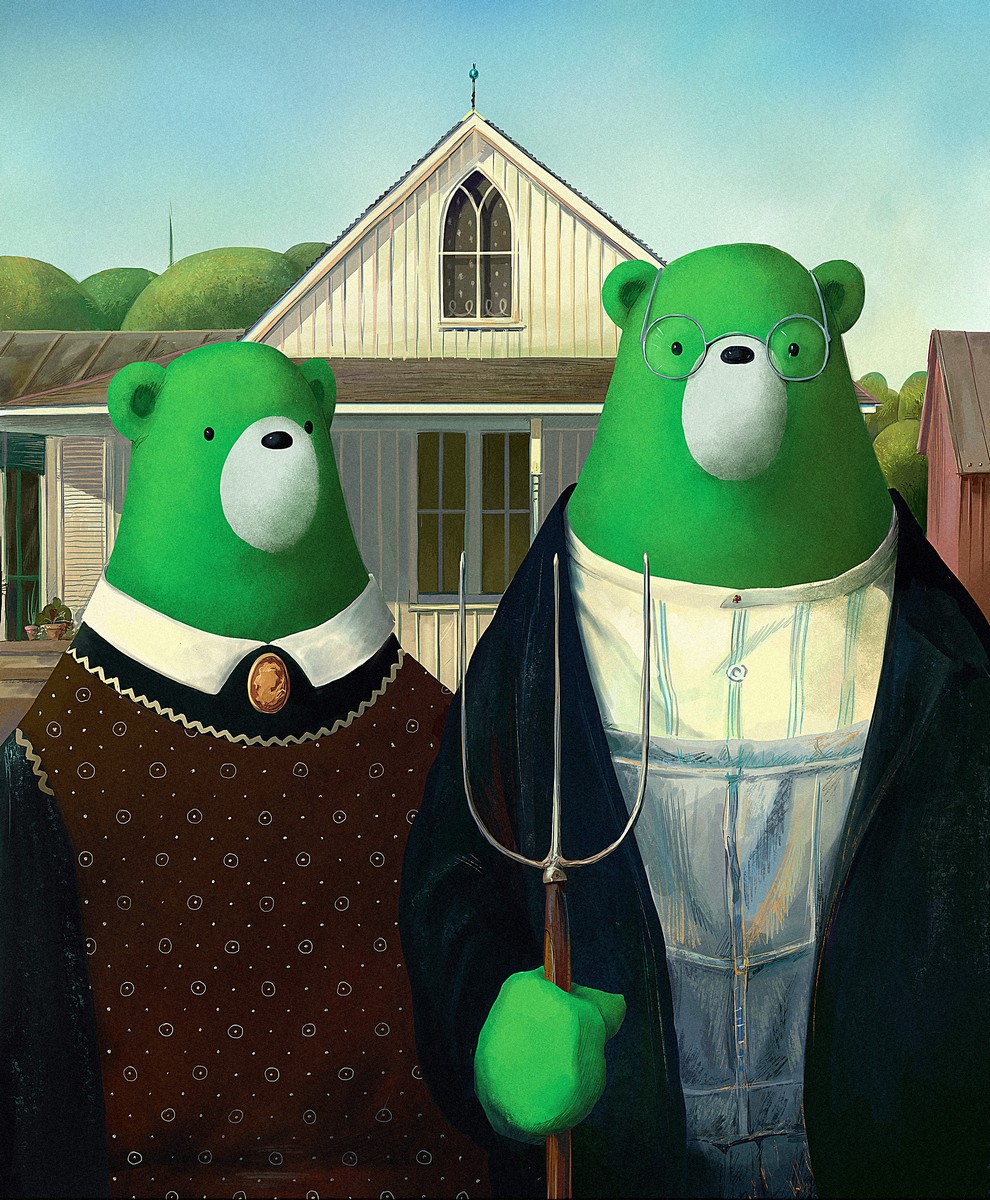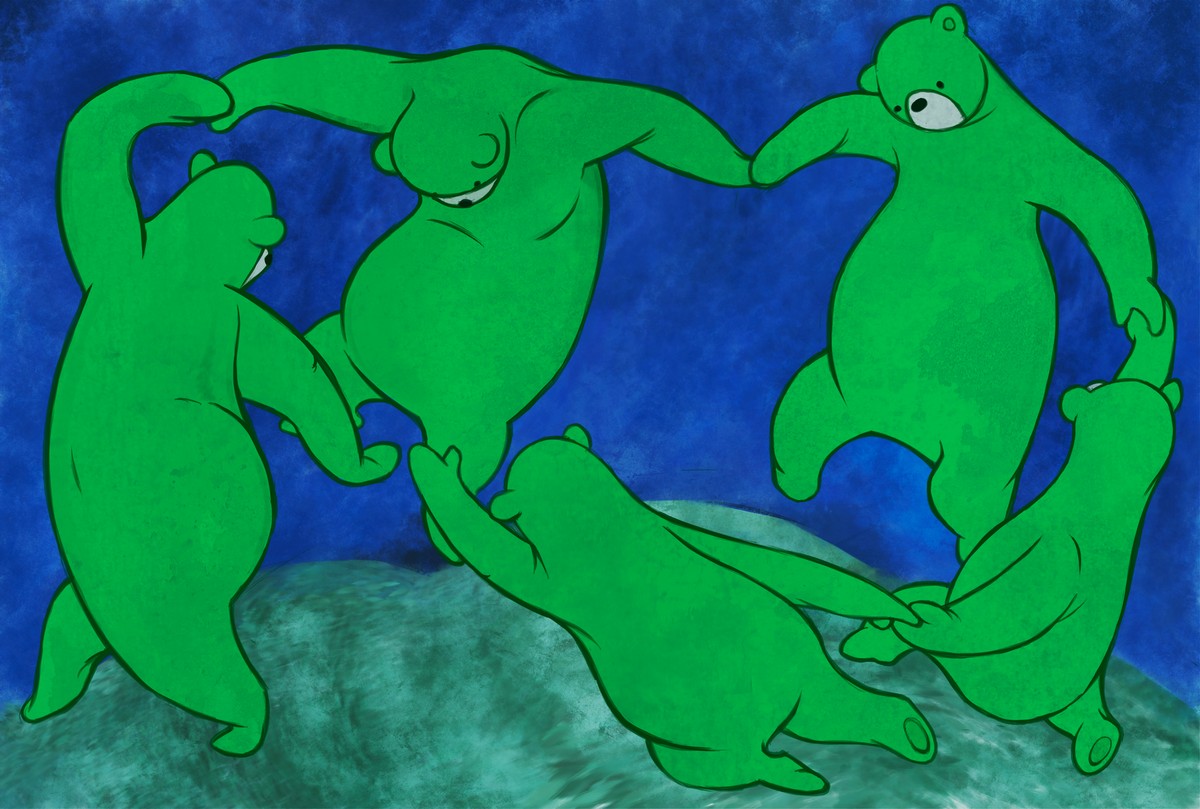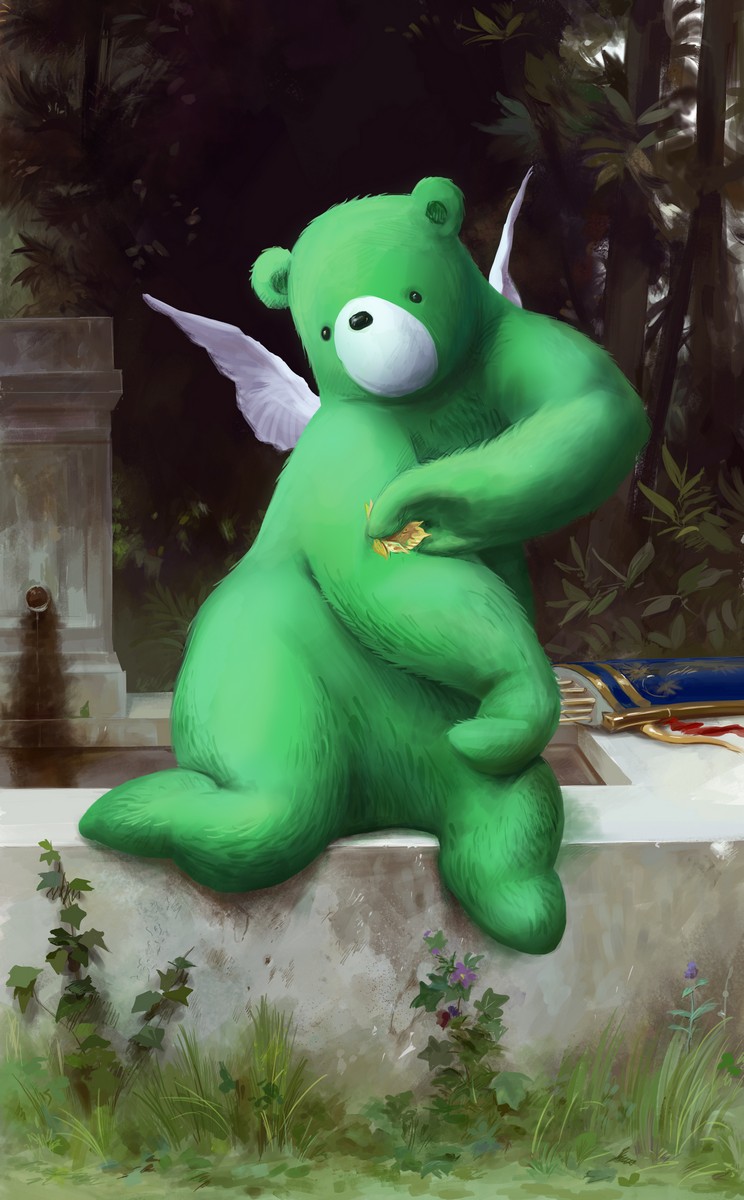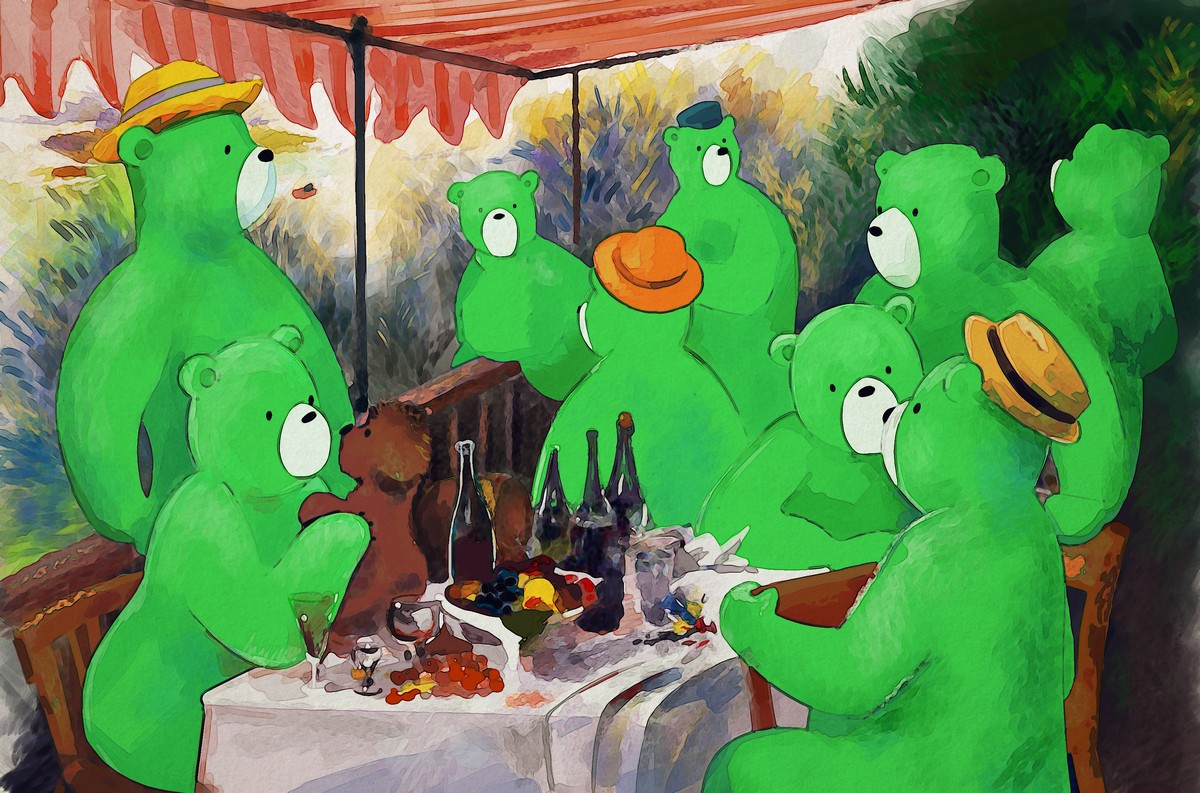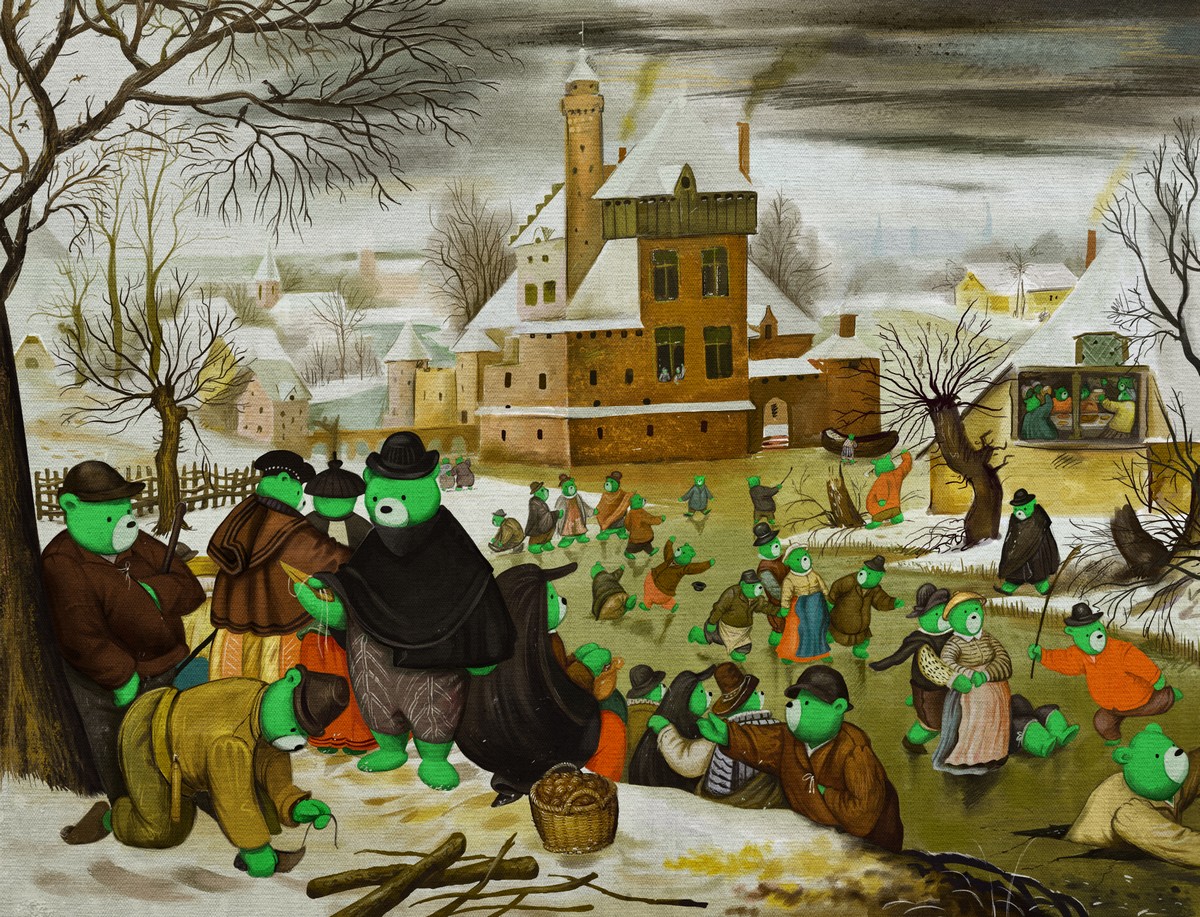 You may be able to detect some of his creative and stylistic influences among some of the above paintings – his very earliest works. However, after this initial phase he appears to have shot off in a more original, self-guided artistic direction: now his main theme is: 'I travel, therefore I paint':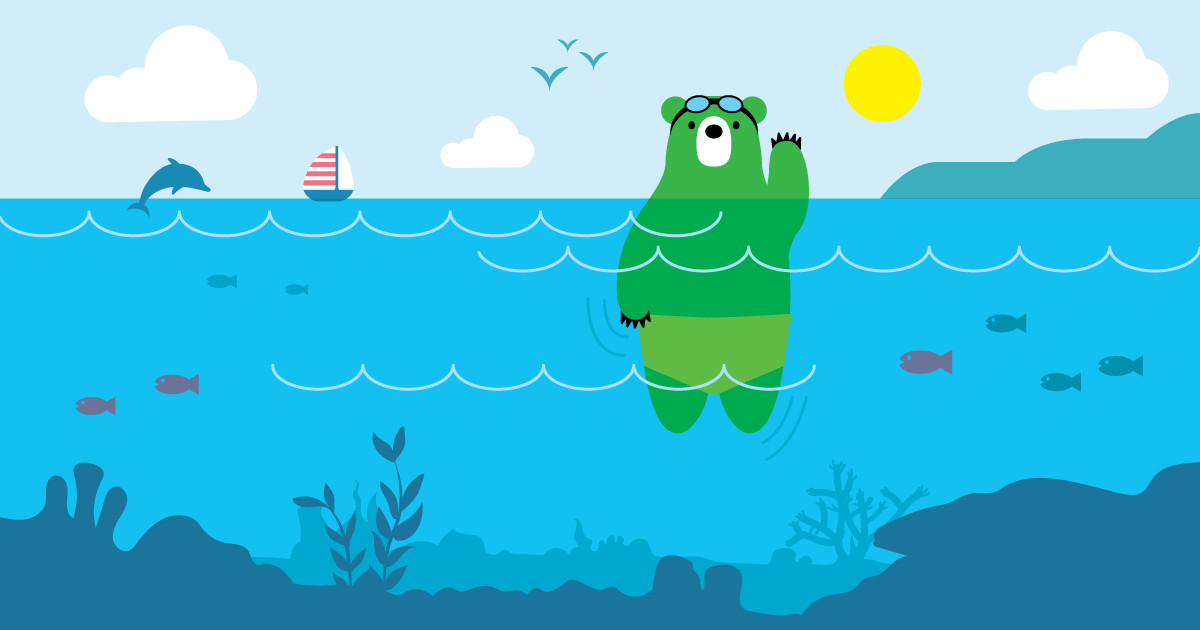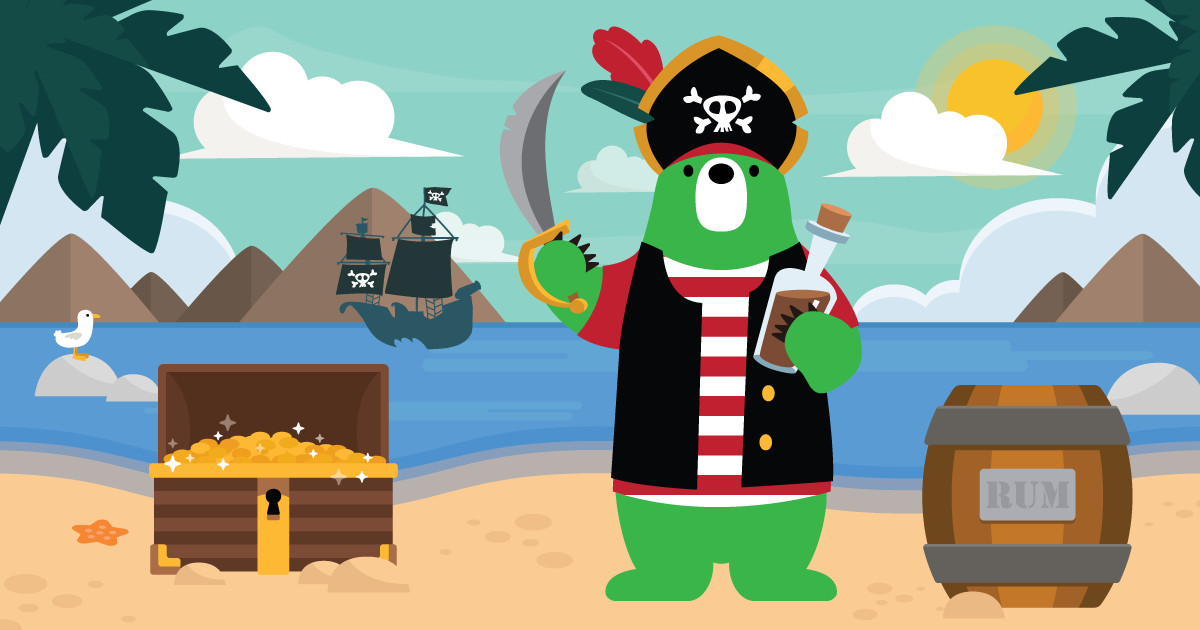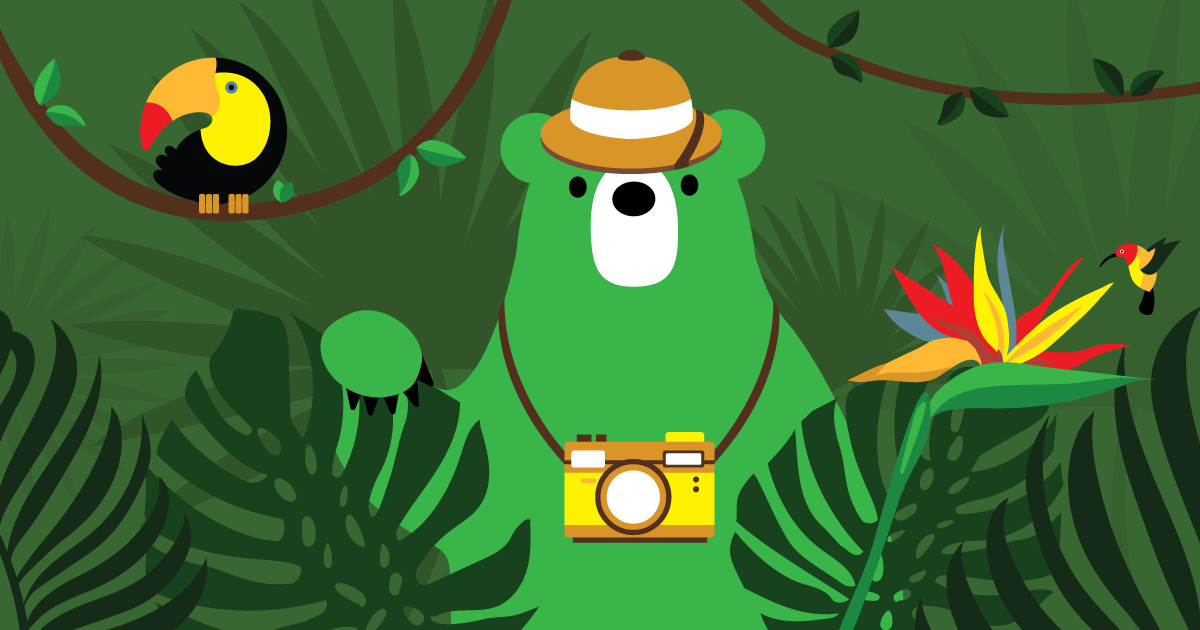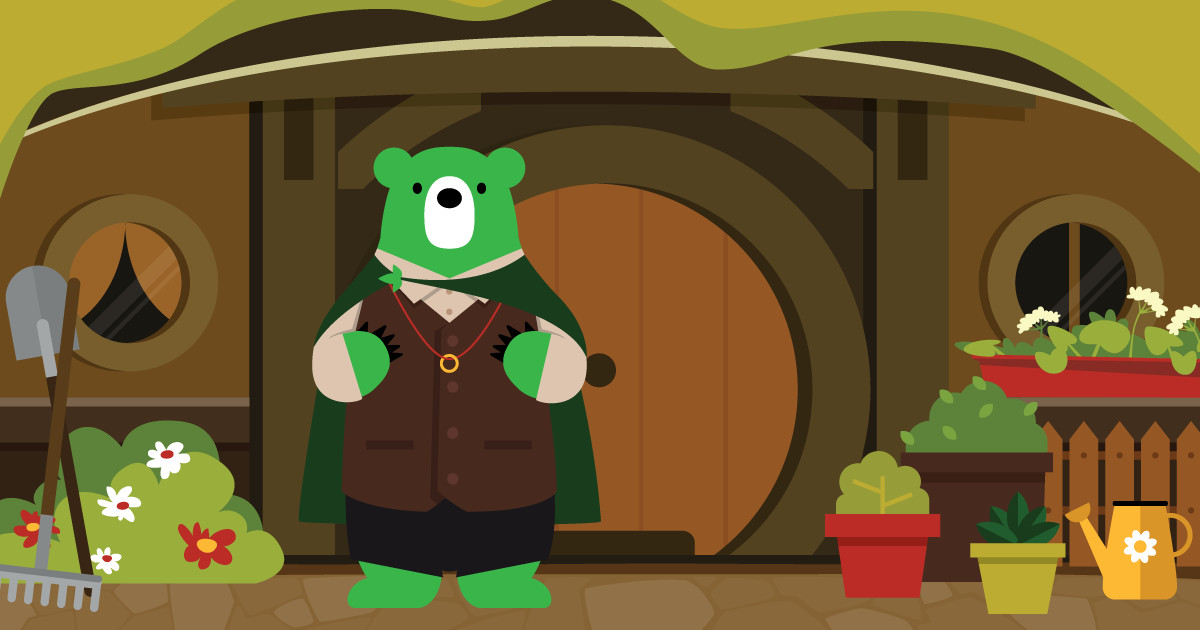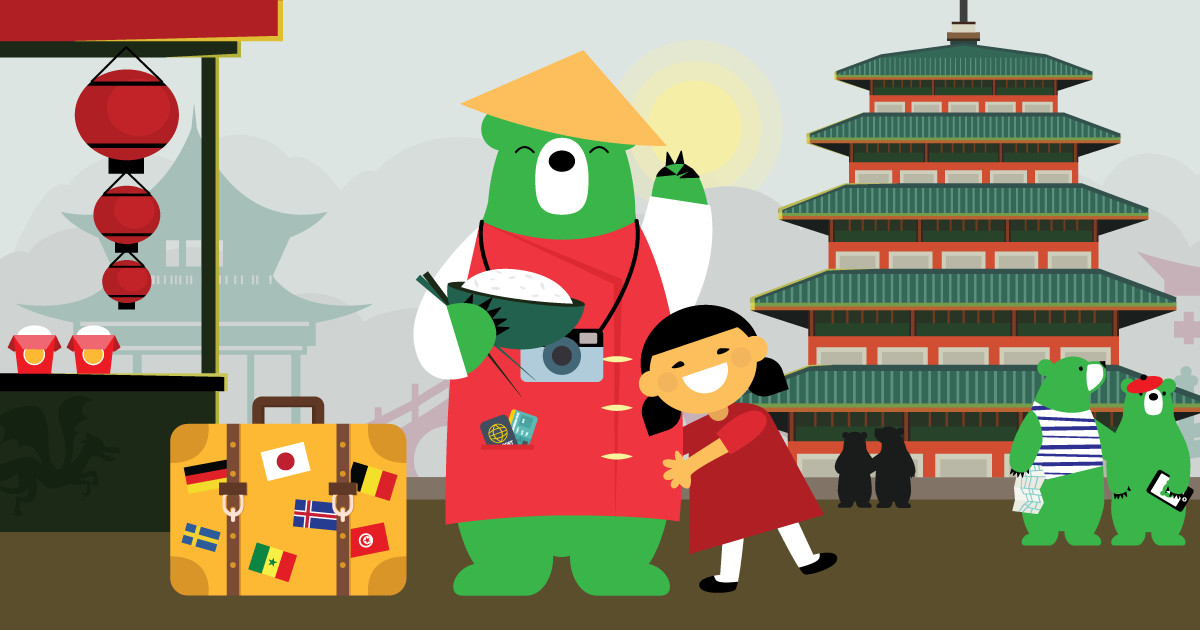 But it's not just art he's turned his paw to since my last Midori update. Ever the bear-of-all-trades – master-of-all – he's also started computer programming and learning all about AI and robotics. Here are some self-portraits of him in action in these new-to-him fields: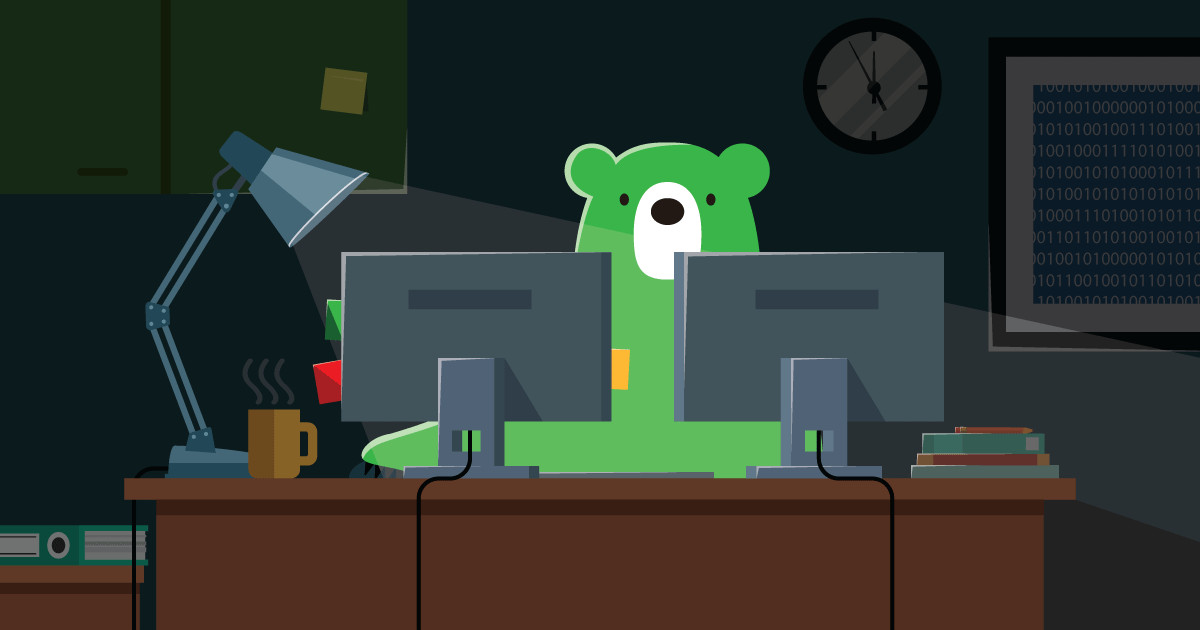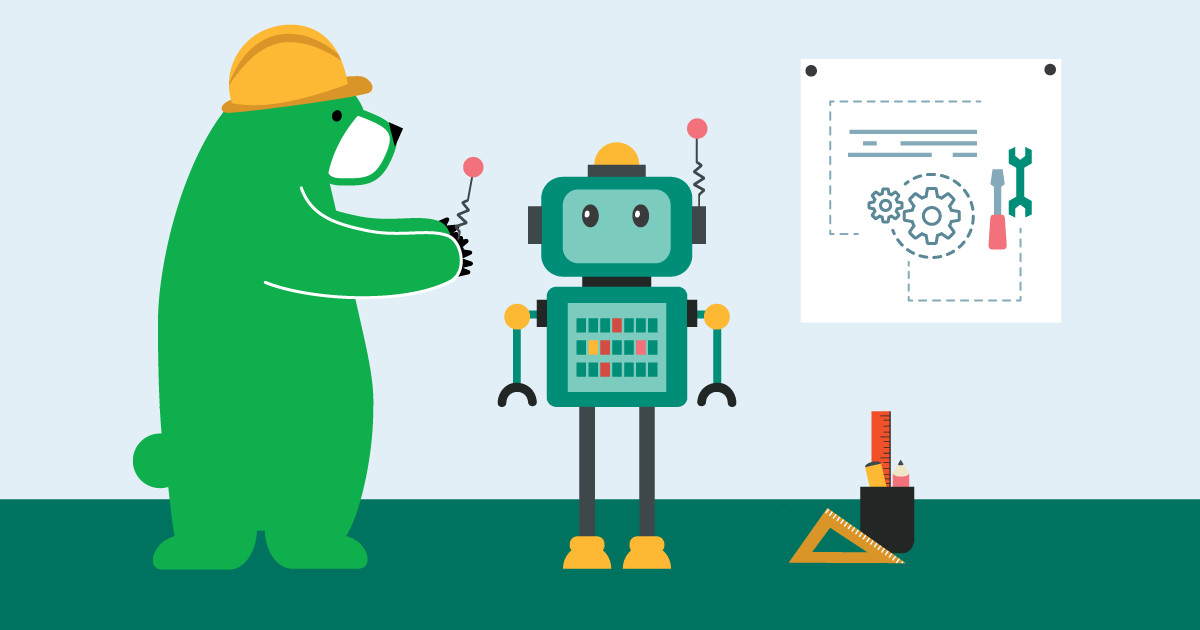 It doesn't stop there. He's also gotten into astronomy and astrophysics – in so doing inventing a new type of mega-telescope that has already discovered two new planets in our solar system and a dozen large asteroids and comets. The two newly discovered planets, as you may be able to guess, have been officially named Midori and Kuma by the World Astronomological Association. What else, indeed?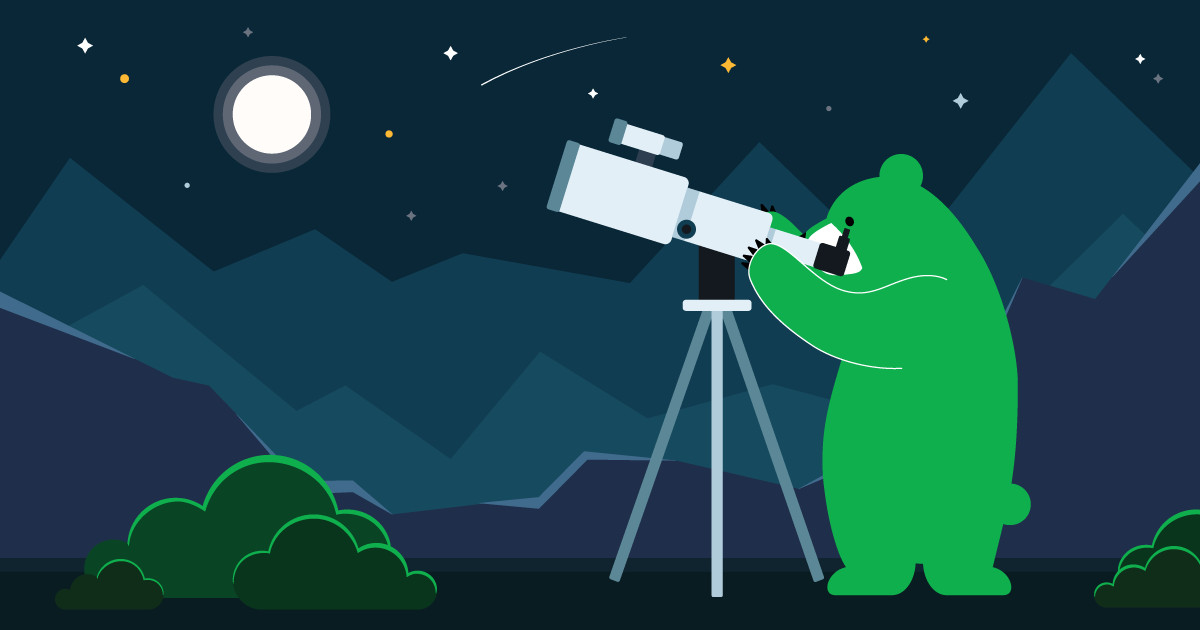 And such vast intelligence in just one bear's head – it inevitably led him to the realm of philosophy. Move over Aristotle, Hegel and Nietzsche, for here comes – perhaps on their giant shoulders – Meta-Midori-ism: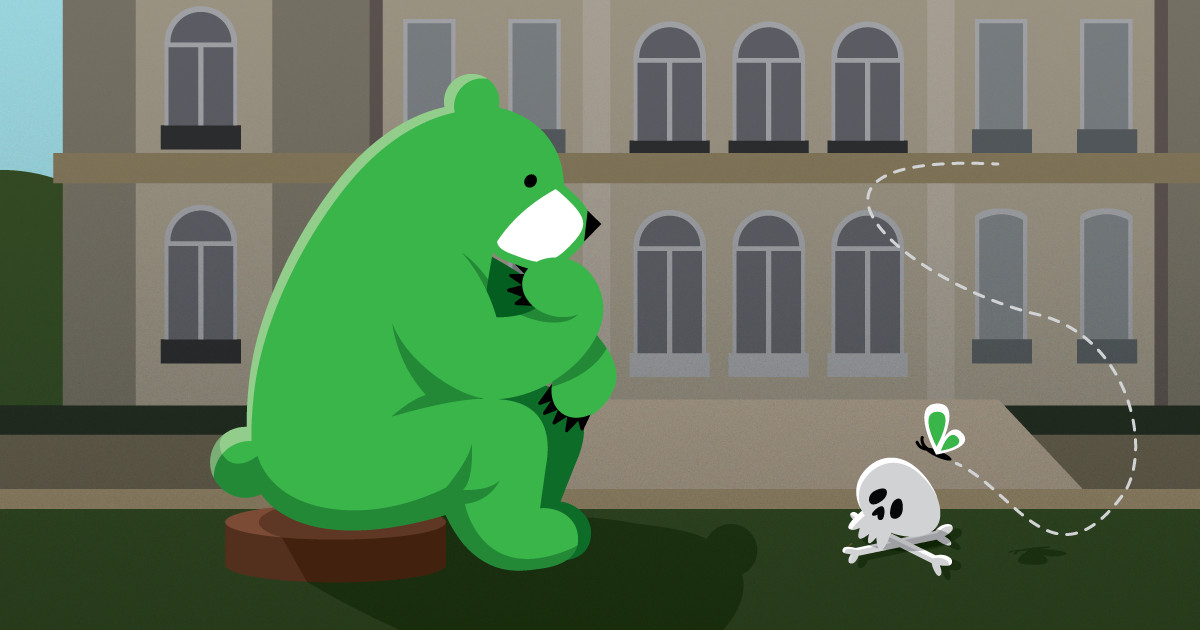 Meanwhile, during his more down-to-earth moments, Midori has turned out to be a whiz in the kitchen. He even has his own new cookery show on ABCD channel – Midori Kuka!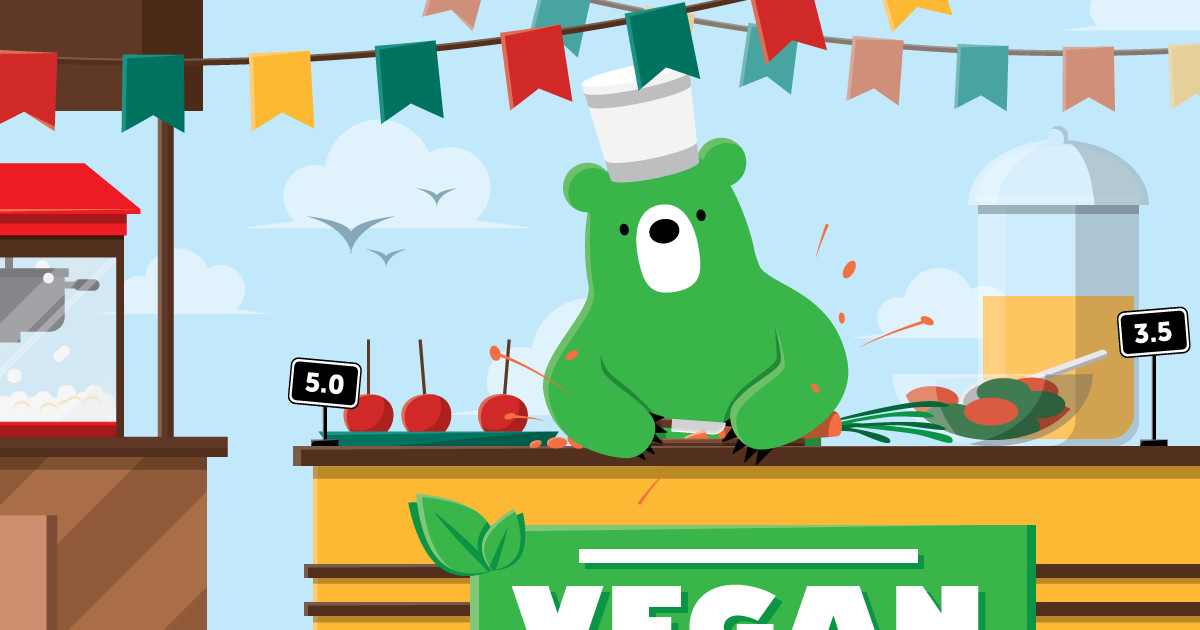 The list goes on and on what Midori's been up to…
Next – photography!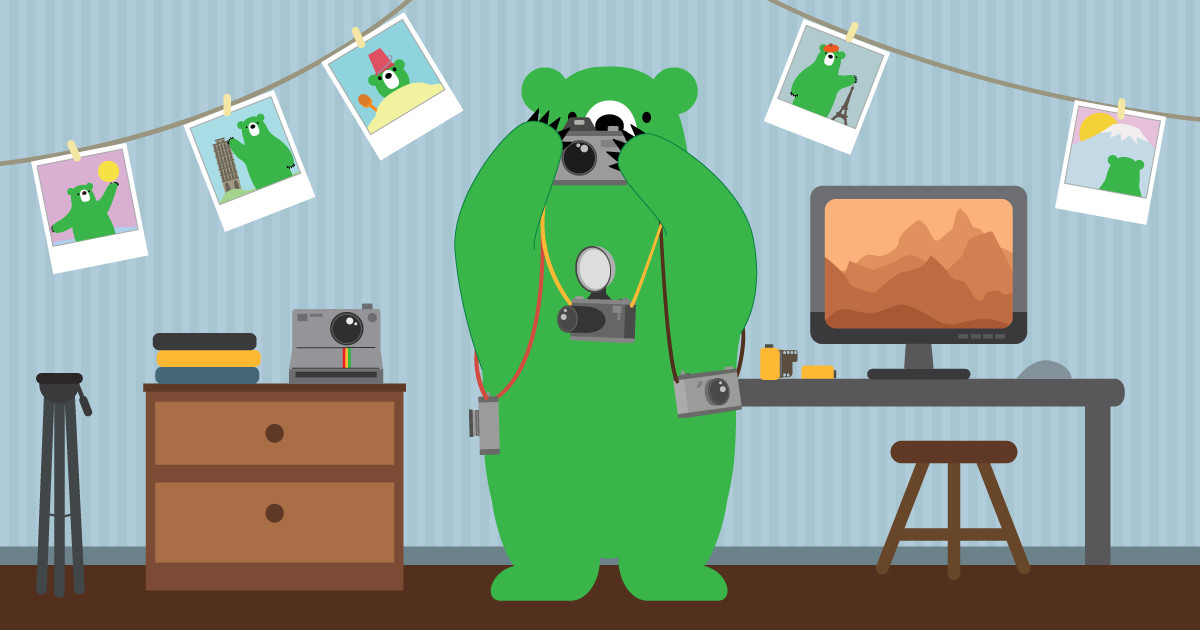 Next – DJ!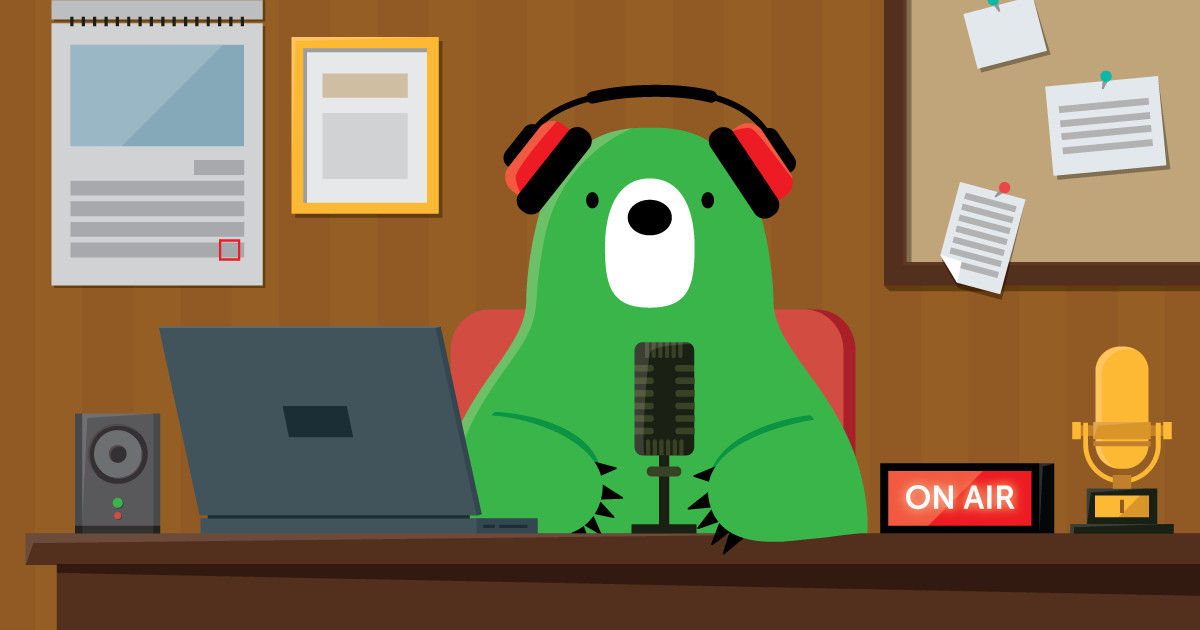 Next – guitarist!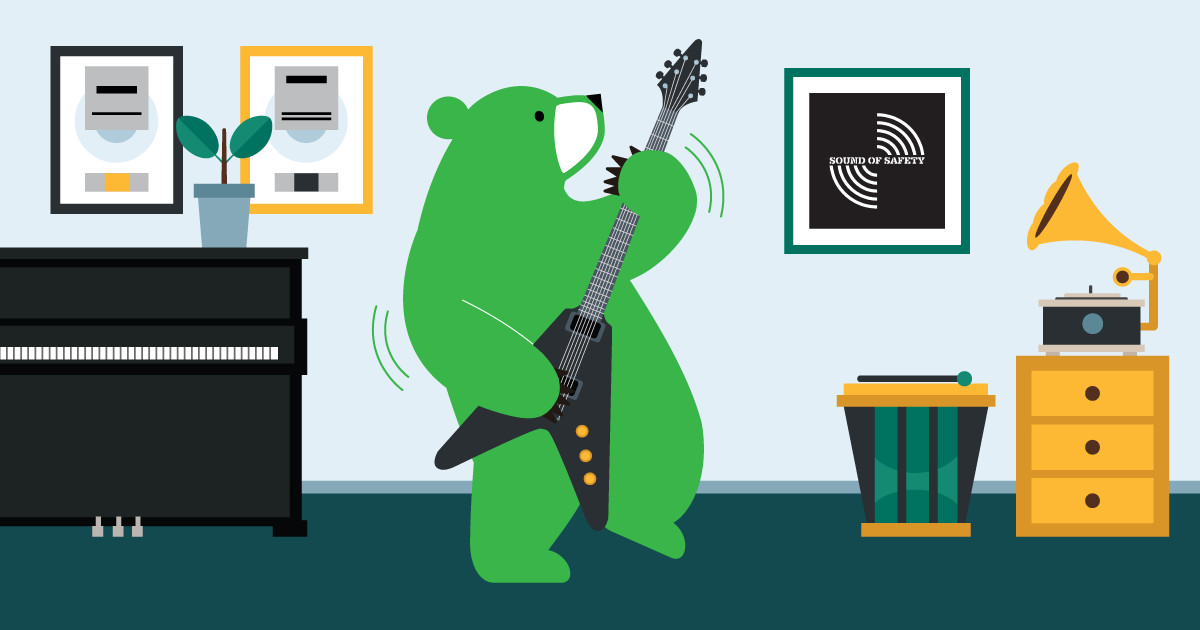 Btw: Halloween, 2018: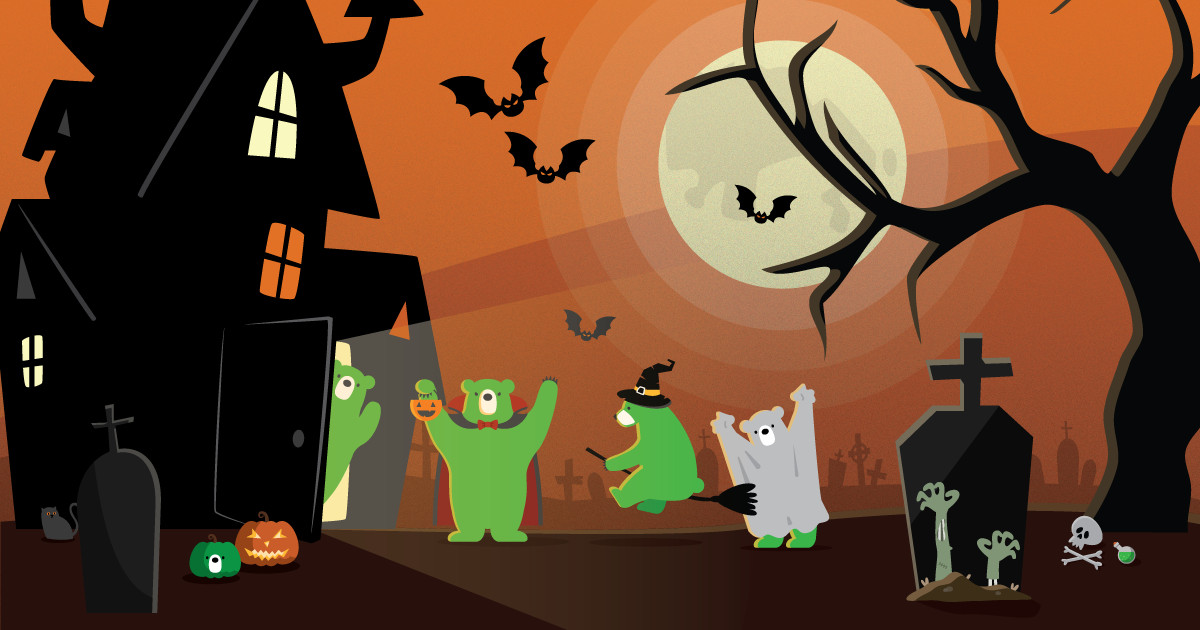 … Midori also knows the value of taking time out to relax with the family – no matter how pressing his schedule: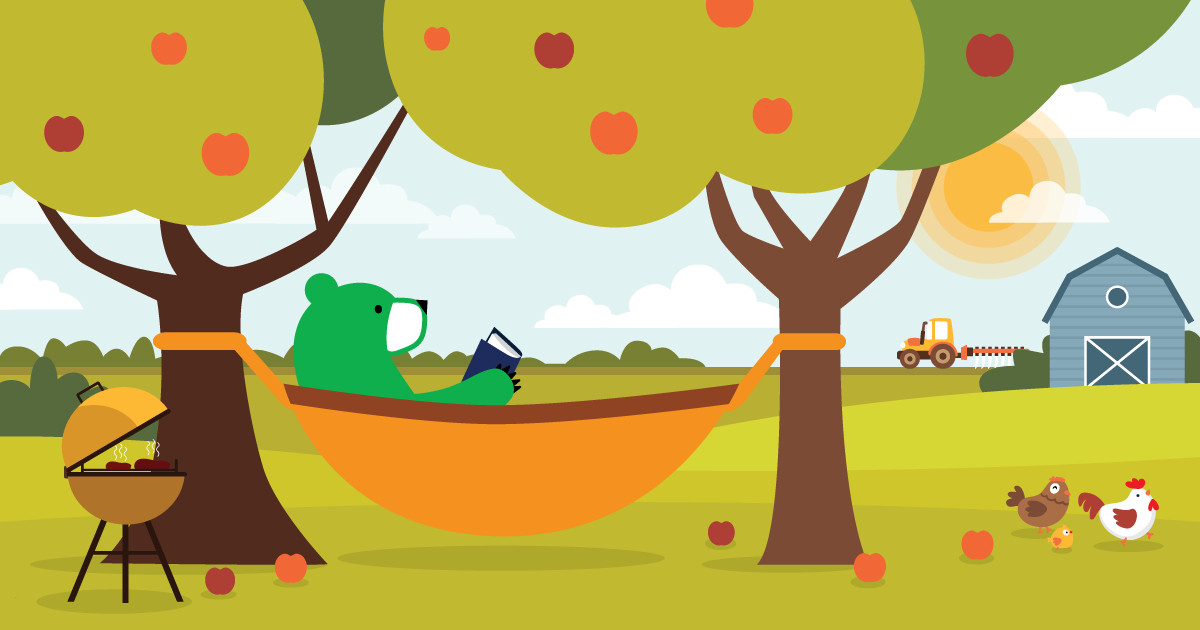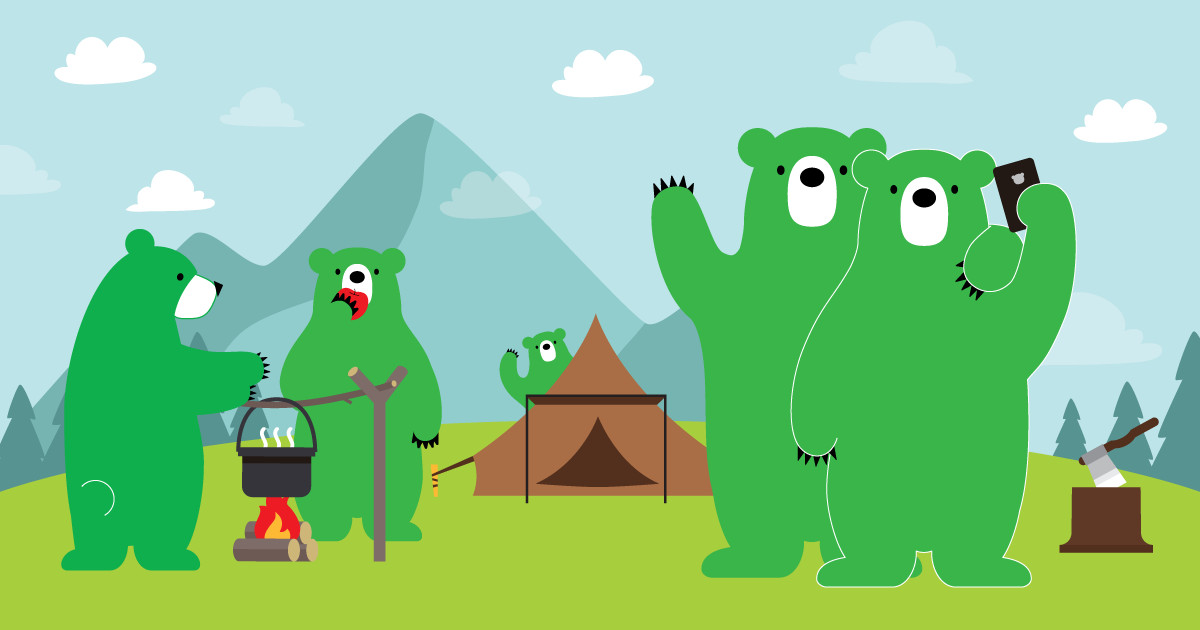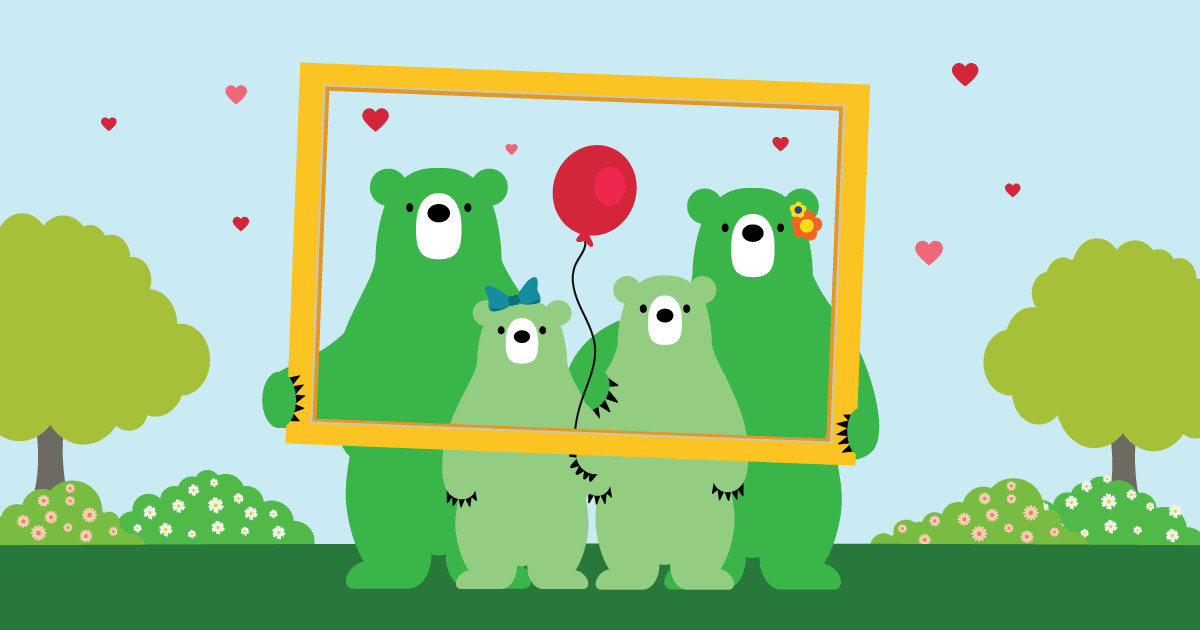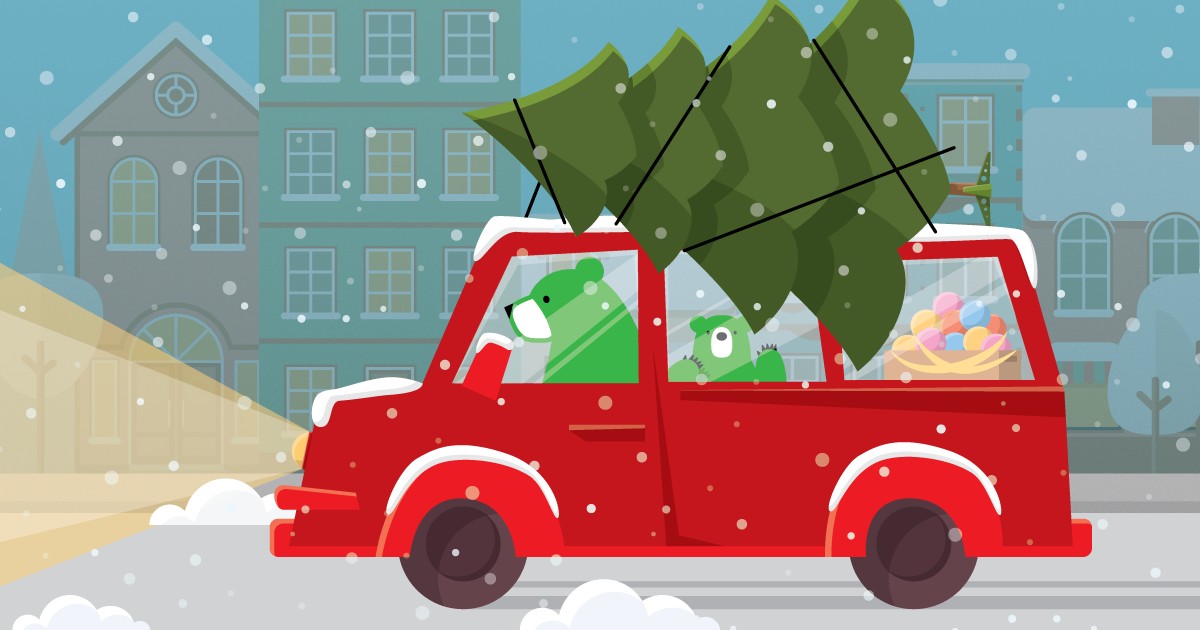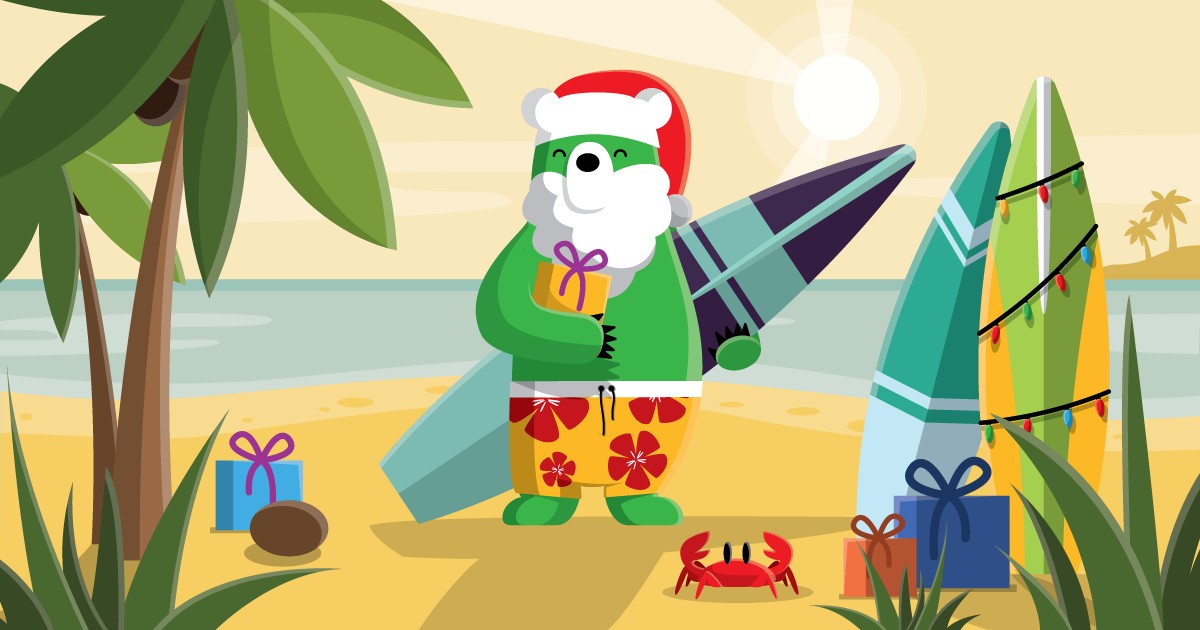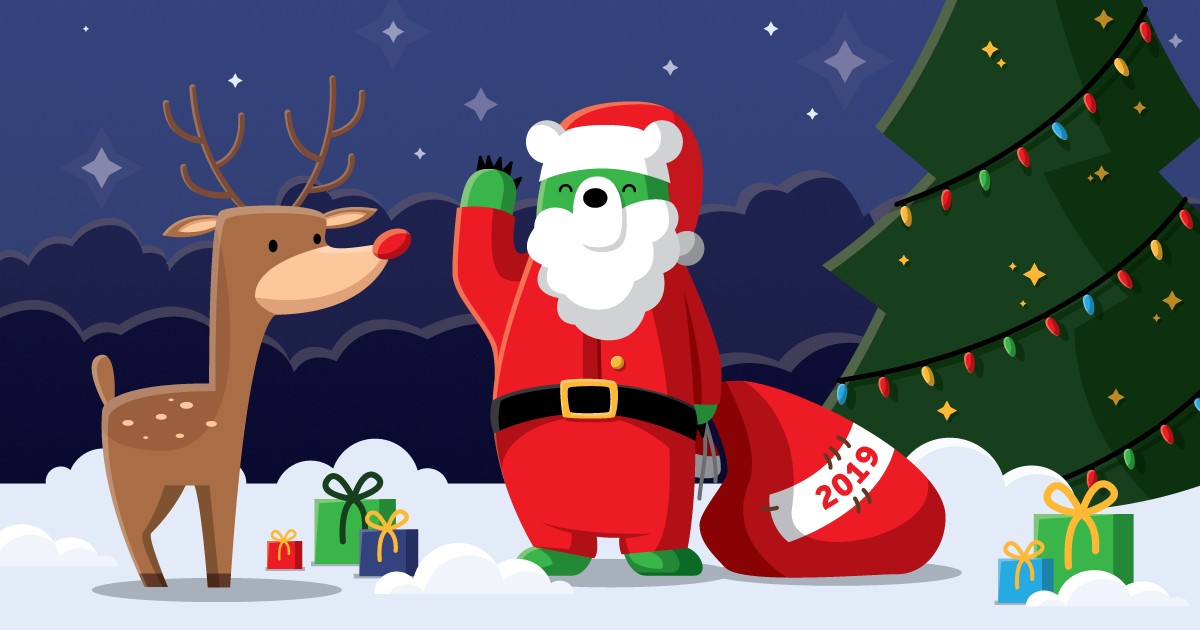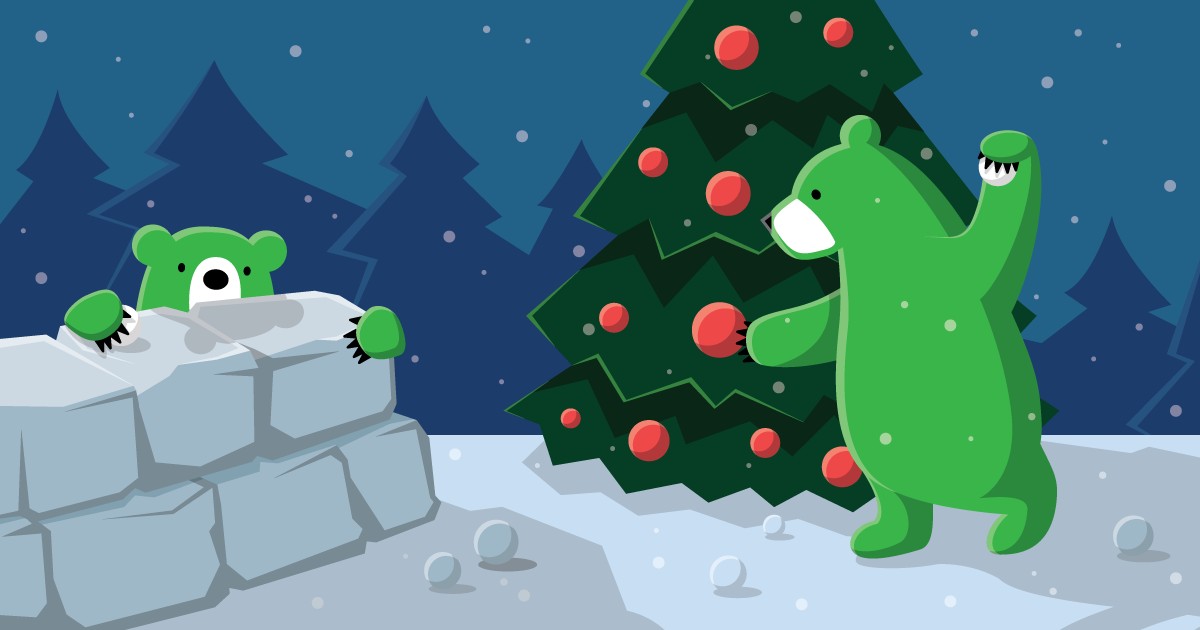 PS: So as to not have to wait nearly two years for the next Midorian update on this here blog, Midori has thoughtfully and helpfully set up an Instagram account so you can keep better track of him on his varied travels and undertakings around the world…