Gulf to Geneva – wonderful weather.
During a recent flight I was overcome by some aviational-contemplative-meditative mega-good vibes. They were brought on by the super weather outside my window for almost the whole flight.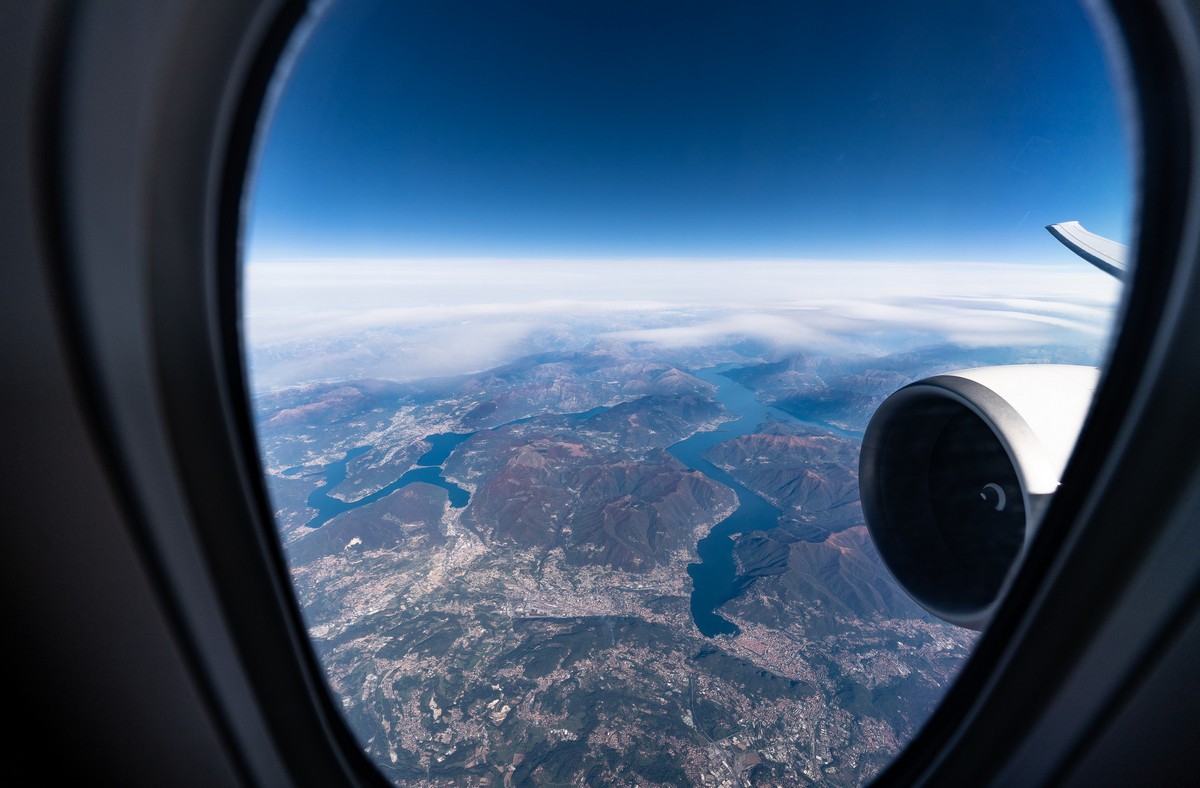 Said wonderful weather caused me to peer out of my window for most of the journey. Curiously, during the short time we were flying over the Persian Gulf, I saw not one plane flying nearby (a rarity), but two! I realize the airspace around these parts is fairly chokka with planes, but I wasn't expecting… this: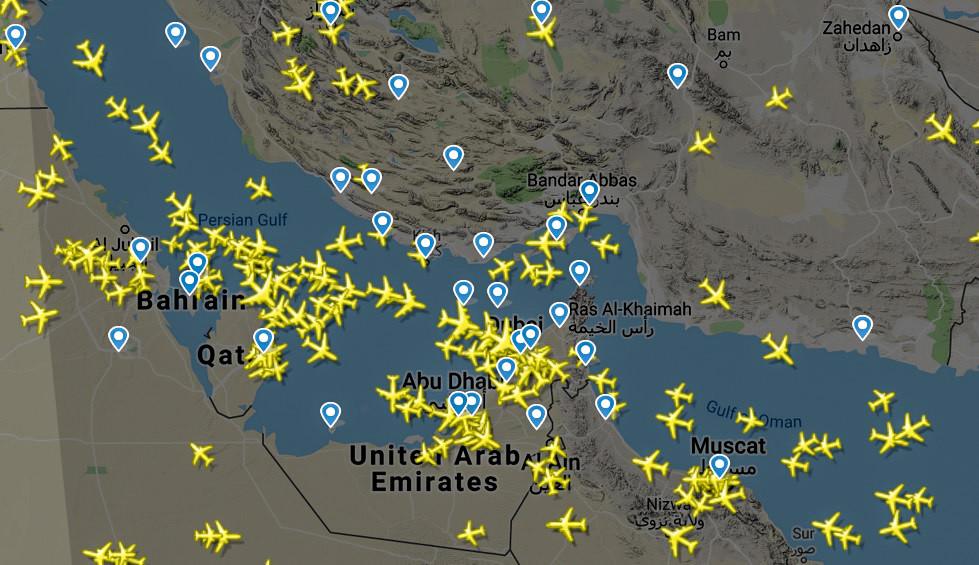 Here's one of our traveling companions: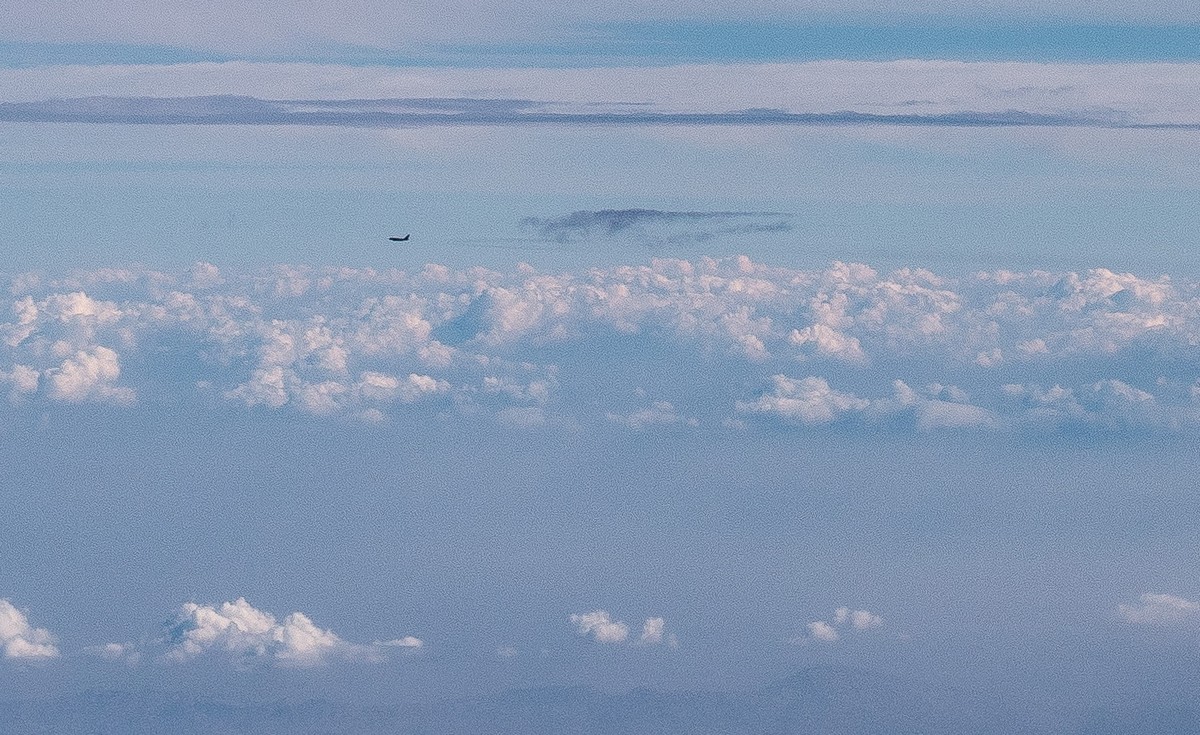 And here's the two I mentioned, at different altitudes: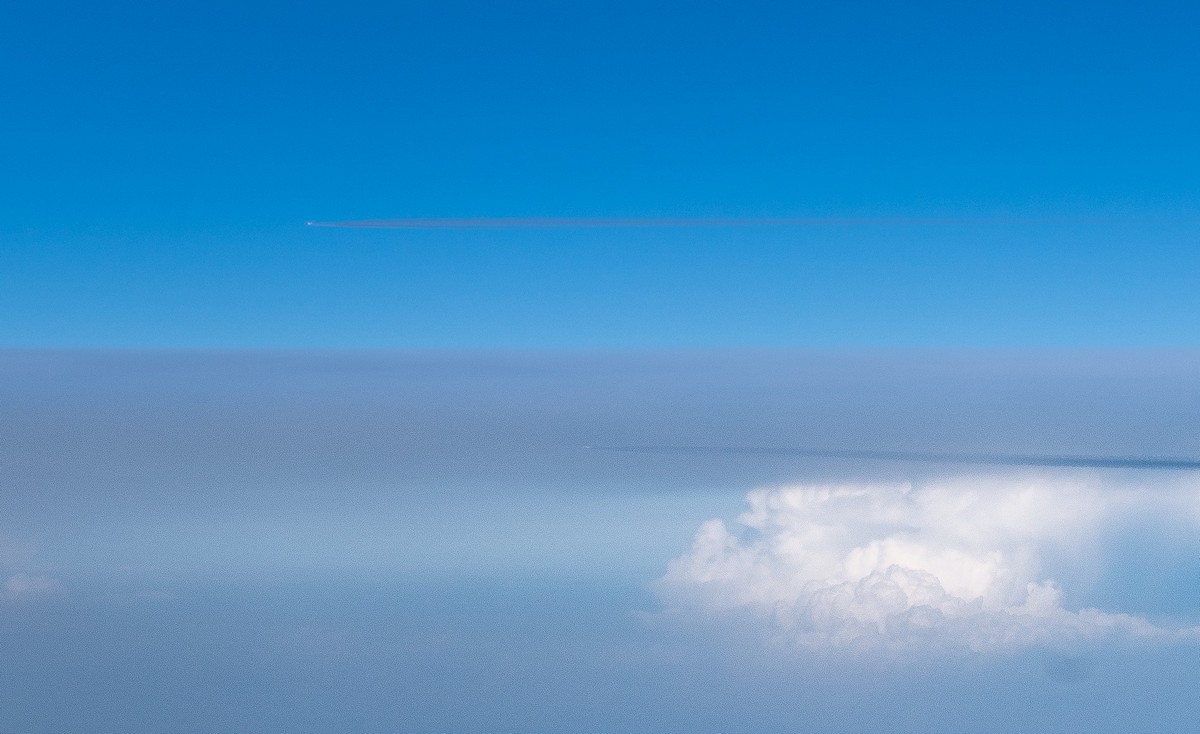 Above the Gulf itself and the southern part of Iraq the serene scenes were of slightly lower quality, but further north, somewhere around the border between Iraq and Turkey, they were back in full effect as the magnificent mountains of Kurdistan came into view…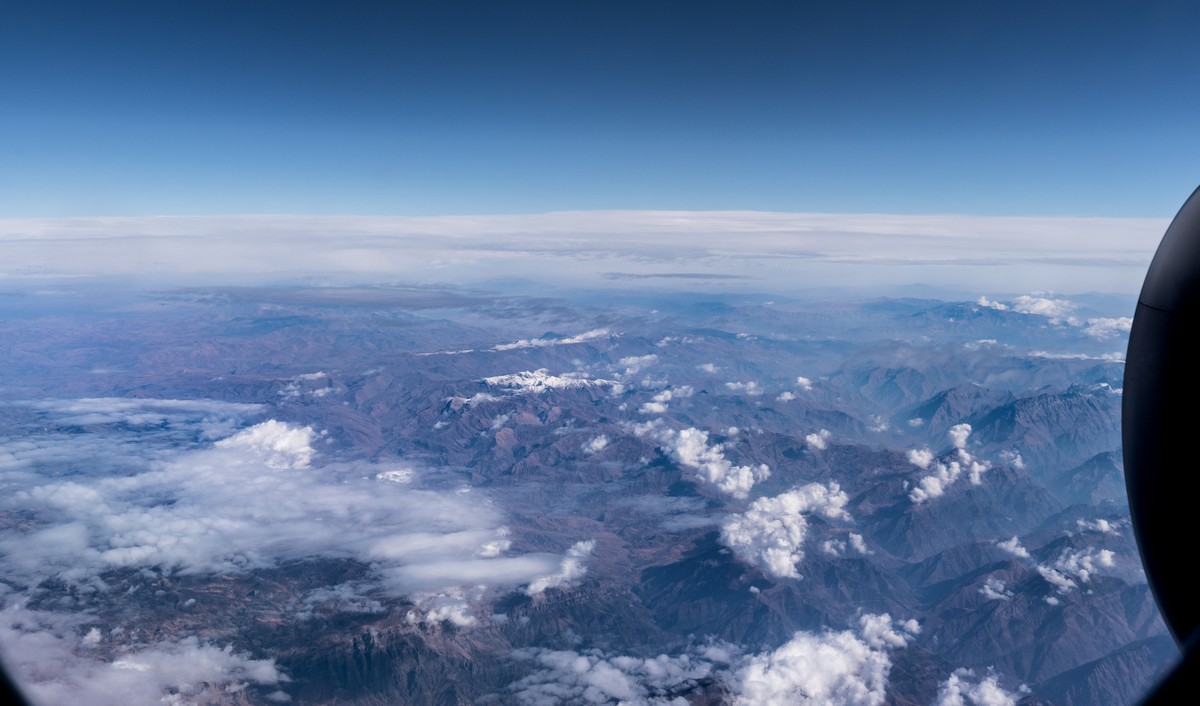 Then, once again there was a dip in the awesomeness of the aerial show outside my window (clouds were getting in the way – the devils), but once they'd cleared, around Croatia/Slovenia, the landscapes below came back into view for the show to go on. Come the mountains of northern Italy, my hand went for the camera of its own accord: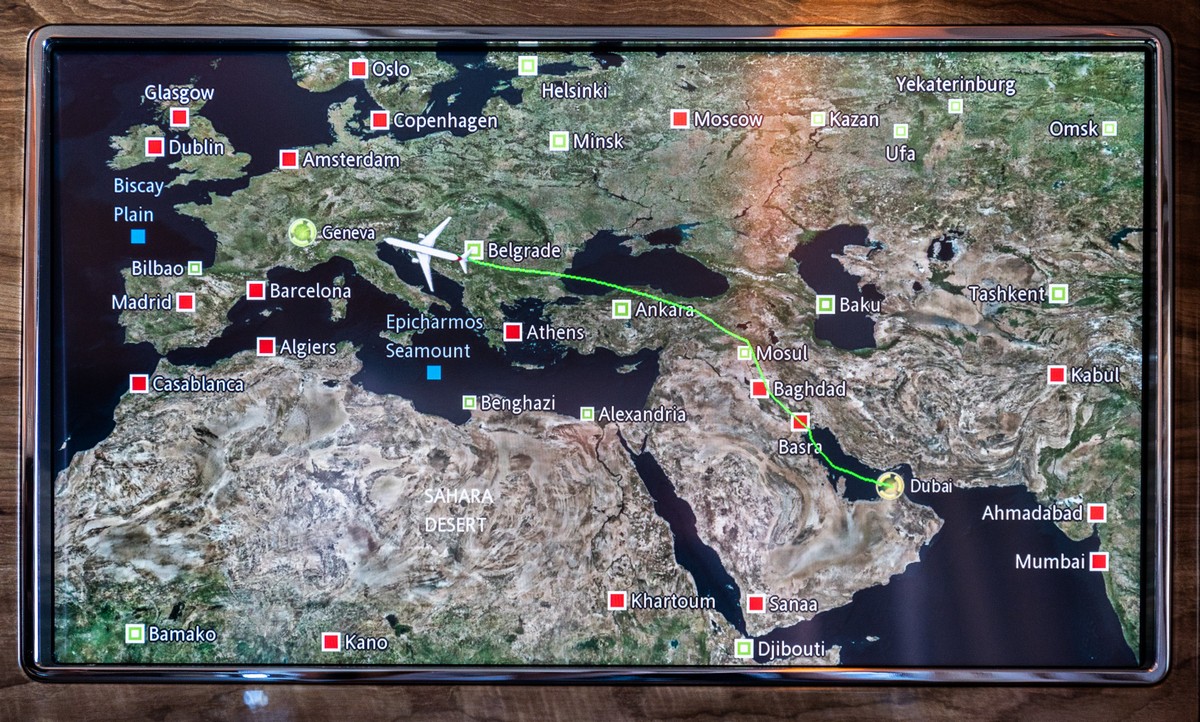 Lake Como ahoy! You can rent a motorboat there and zip about all day, which is just what my regular travel companion A.S. and I did in 2016.
As we approach Geneva the Alps come into view. The last time I saw them from up above was in November of last year when they were covered with a lot more snow; but here they were in full, snow-less effect:
Alas, Mont Blanc was on the other side of the plane, and since we'd already been told to belt up as we were 'starting our descent', there was no chance of nipping over to and opposite window for a look. Remember: if you're ever flying Dubai to Geneva – take seat 'A' ).
Aaah – back in Geneva. Always a pleasure – never a chore. And there's the fountain in the lake – the thinnest of vertical white lines at the very (bottom) end of the lake: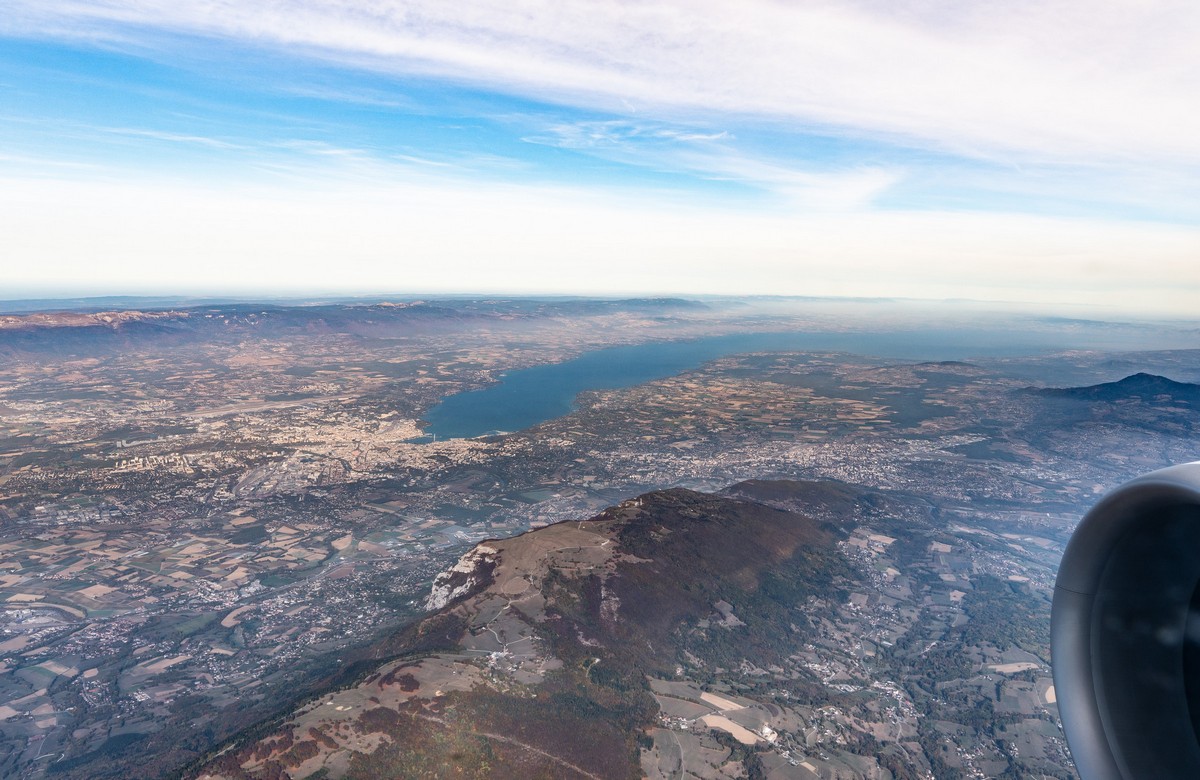 The plane swung round not long before landing so I finally did get a peek at Mont Blanc:
We eventually landed, and that was that: my 90th flight of 2018. I think I'm looking at another century this year, since I've two full months still left to go.
PS: Simply a pic of my hotel room window: Geneva, fall, good weather, surprisingly still lots of green and not so much yellow…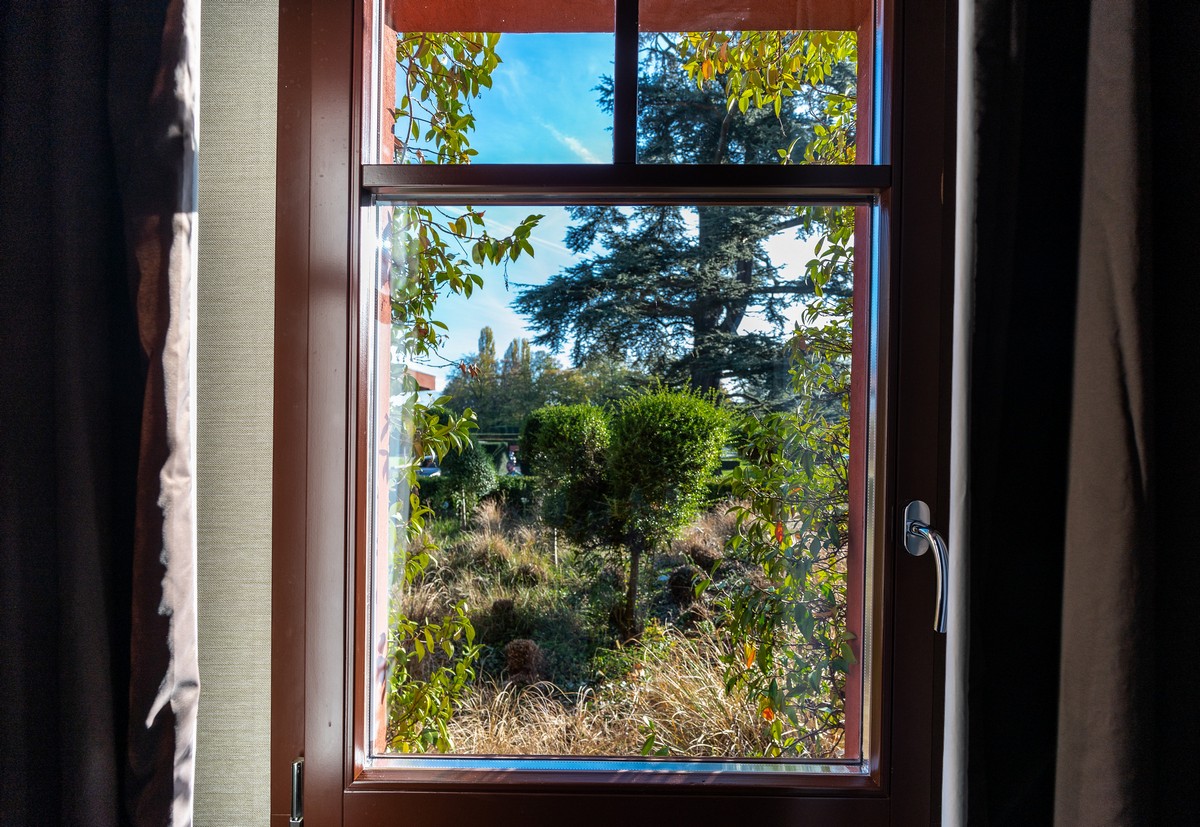 Back tomorrow folks!…
All the pics from onboard are here.