Brownian Paris in summer.
Hi folks!
How time flies?
We're nearing the end of the first half of 2018 already (which will end, like every other year, with our company's mega b–day bash). Just about six weeks left – and just a few more business trips – and that will be it: time for downing tools and having some well-earned rest and relaxation.
Well here I am on one of the above-mentioned business trips – in sunny Paris. Can't complain, generally, of course. Paris is Paris, after all. But I can complain that it's 95% business on this trip: just a few hours left for some sightseeing. Oh well, at least we were installed right in the center of the capital, which meant only one thing, in my book: a trip to my fave Paris museum – in the Pompidou Centre.
Coming to this place is always such a pleasure. I've been several times since my first visit in the early 2000s, and am never let down. This time though, I have to say, the exhibitions weren't quite up to their usual high standard; at least that's how it seemed to me. But that's only subjective: I was on a roll of negativity, which started back in Morocco ). I'm sure objectively [sic], all was merveilleux.
This painting is called 'Self-portrait of Neptune'. What I see is more like: 'The Maia and Aztecs Conquer Europe'.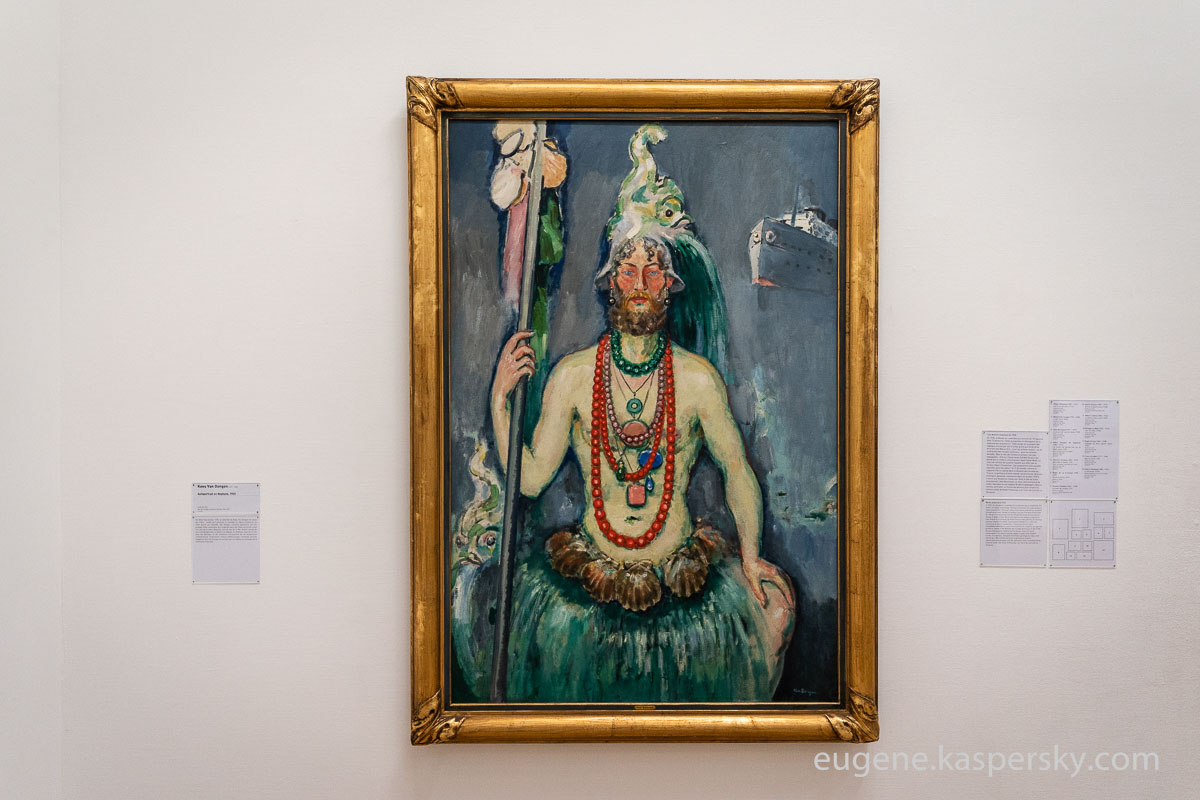 Hmmm. What's this in Dali's style. Ah – a Dali.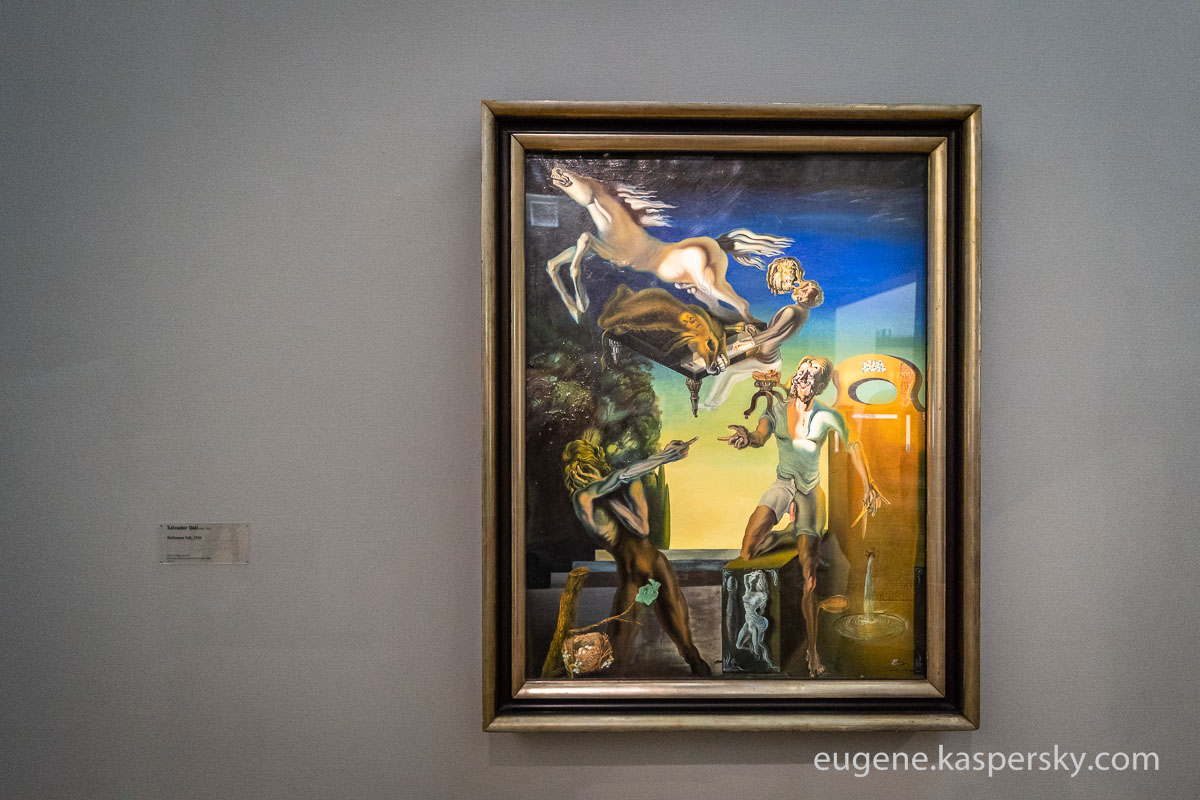 Some installations come with a health warning!
I sure can imagine these spinning, turning and stroboscope-ing exhibits bringing on epileptic fits. I nearly had a fit myself!
Are these… letters?
'Baggage Claim'!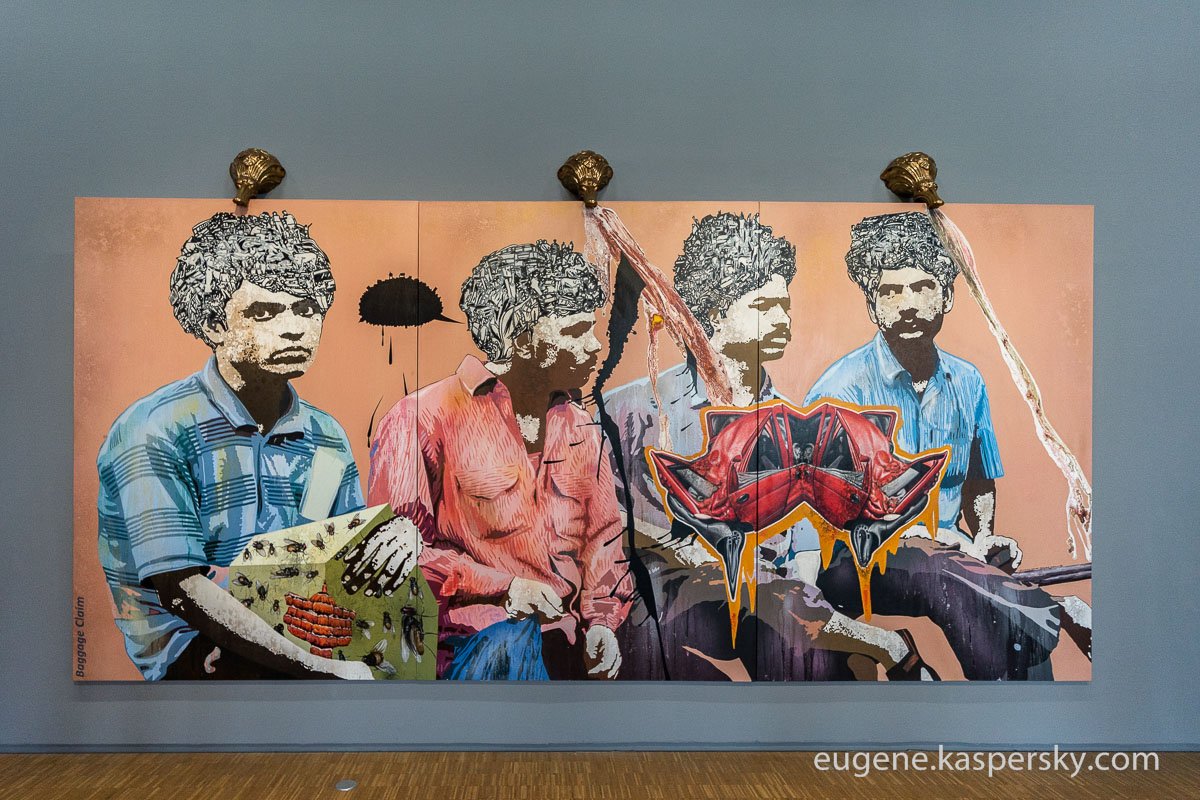 Suddenly…
No, I've no idea what it is. Still awesome!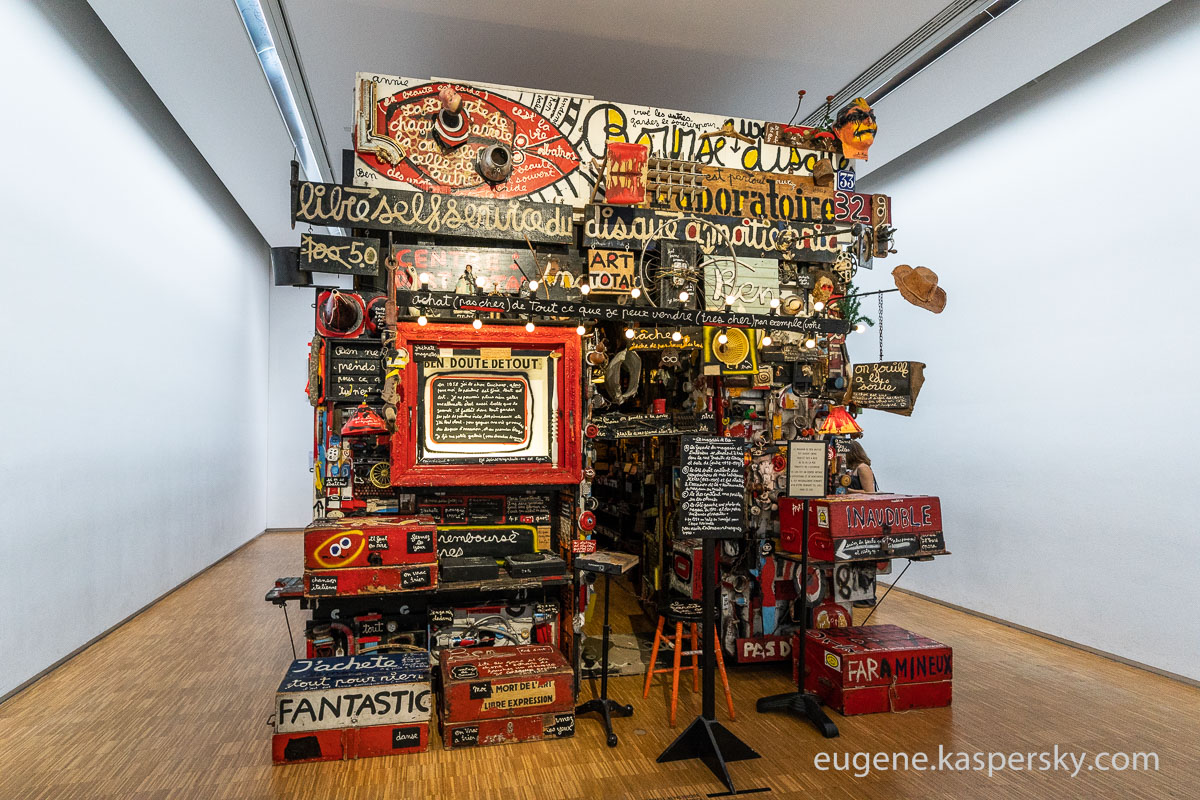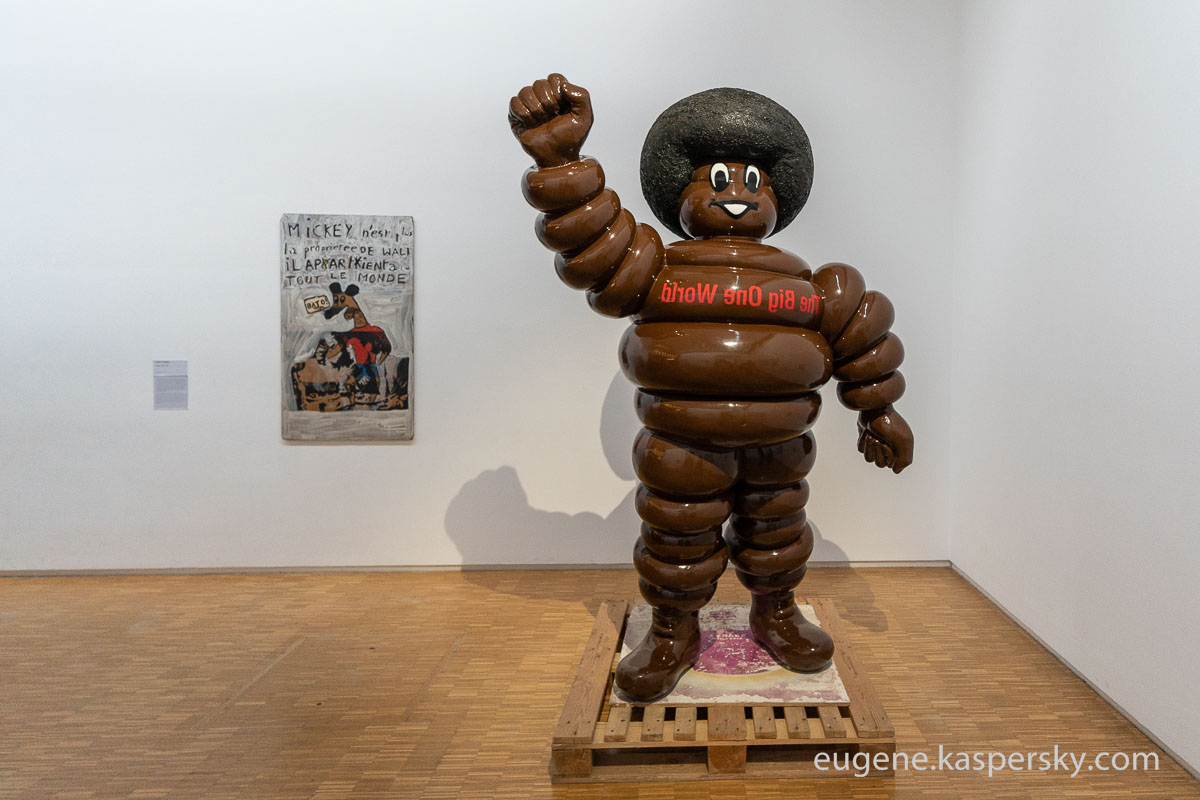 Ah. My favorite room is still here. I first entered it 15 years ago. Much in the museum has changed, but one exhibit has stood the test of time: the black-and-white mind-messer room!
Here's another installation that's been here years: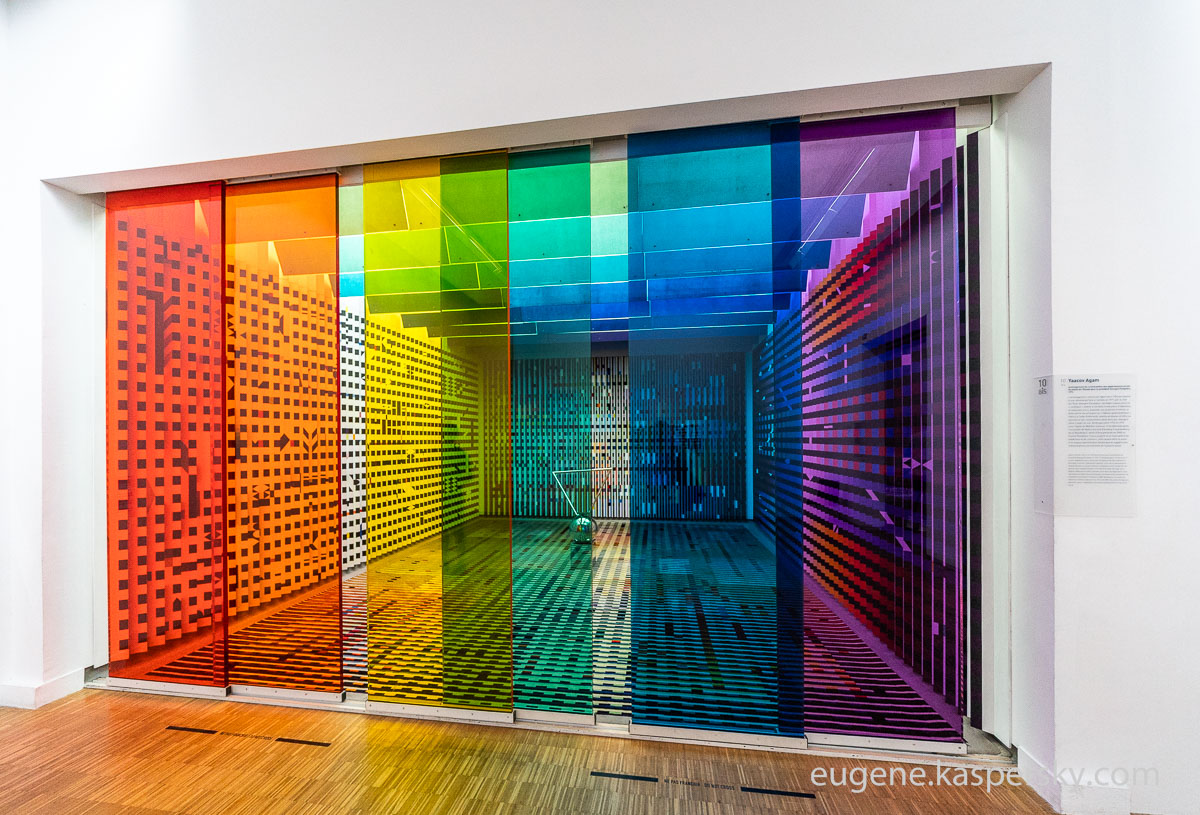 Looking at all these filled out certificates with a stamp, I was reminded of the guy who thought it would be worthwhile filling out every cell in Excel – all ~17 BILLION of them. Which is just what he did!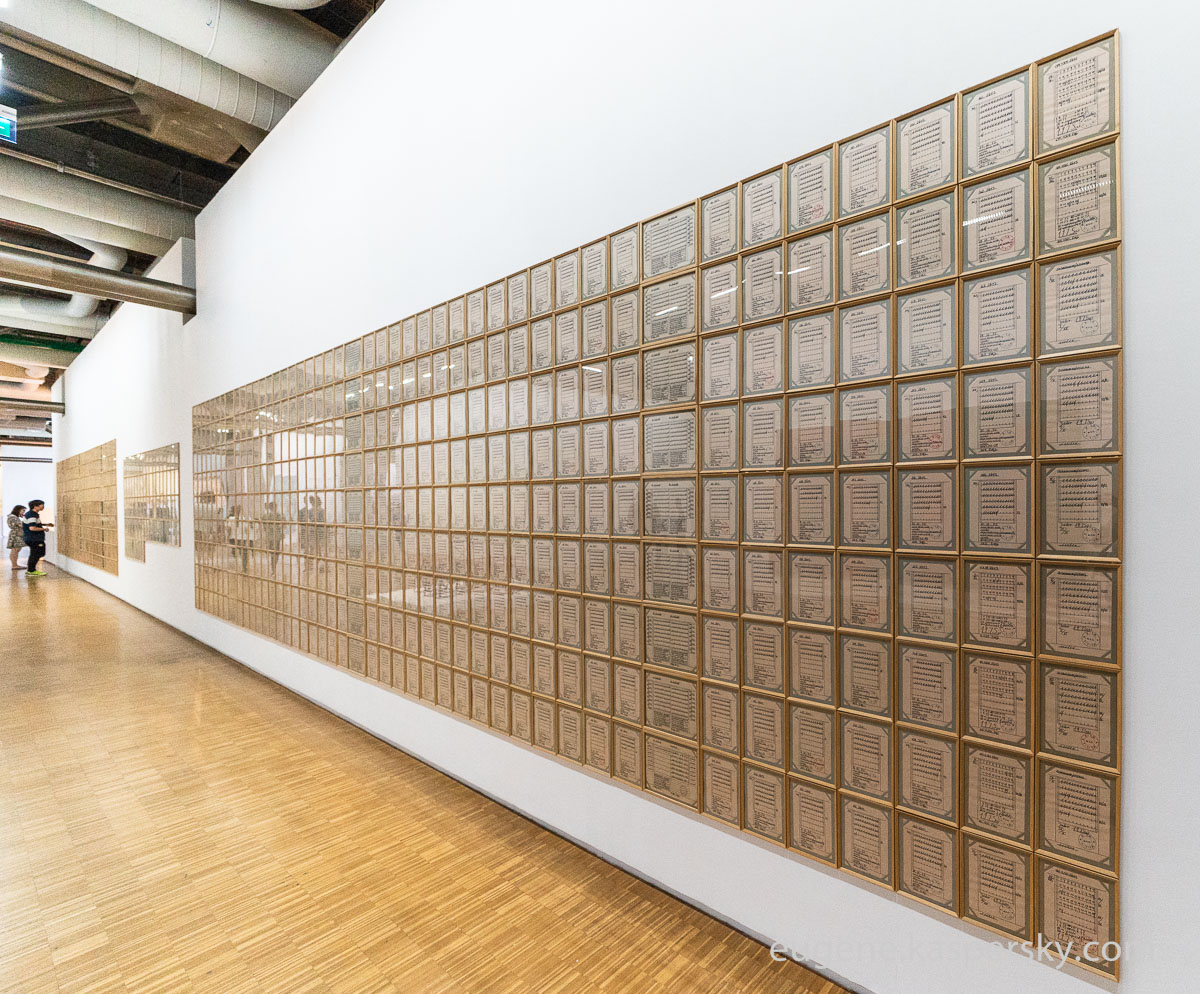 Curiously – Russian text here. It says: 'Who hammered that nail into there?' … 'Don't know'!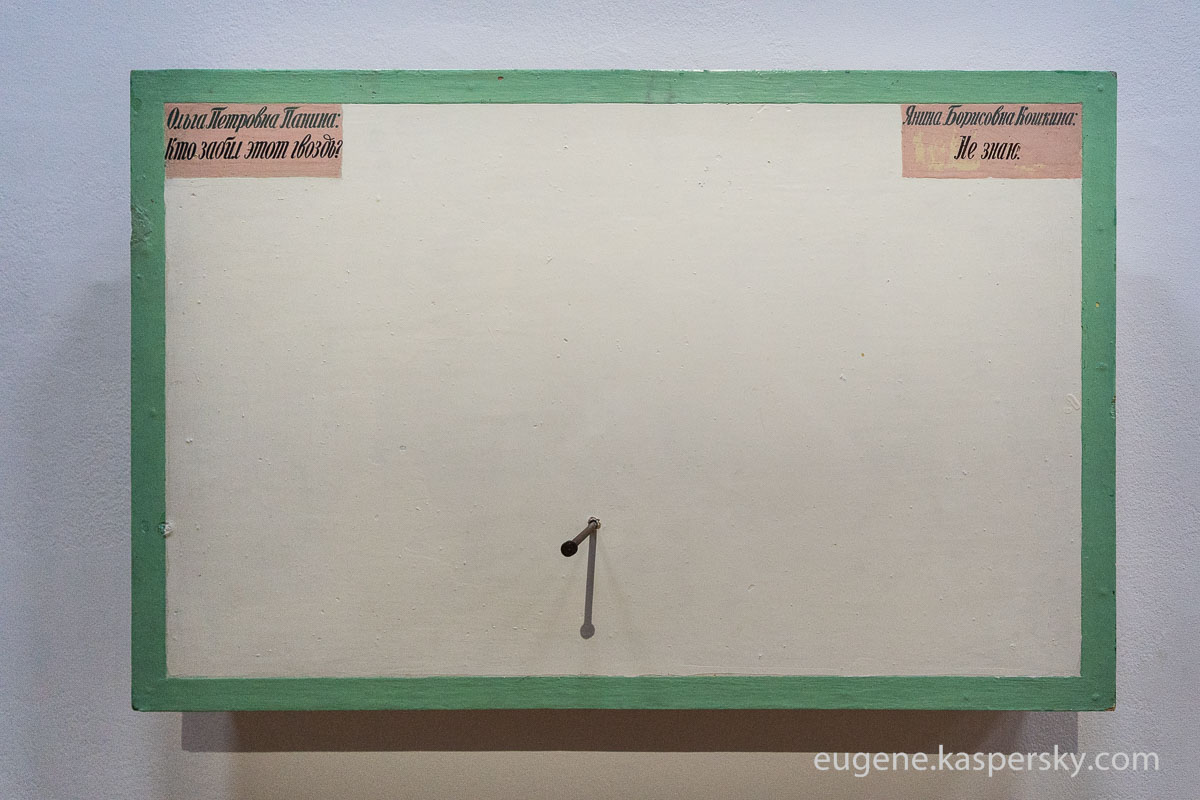 So who stuffed all those feathers into that circle?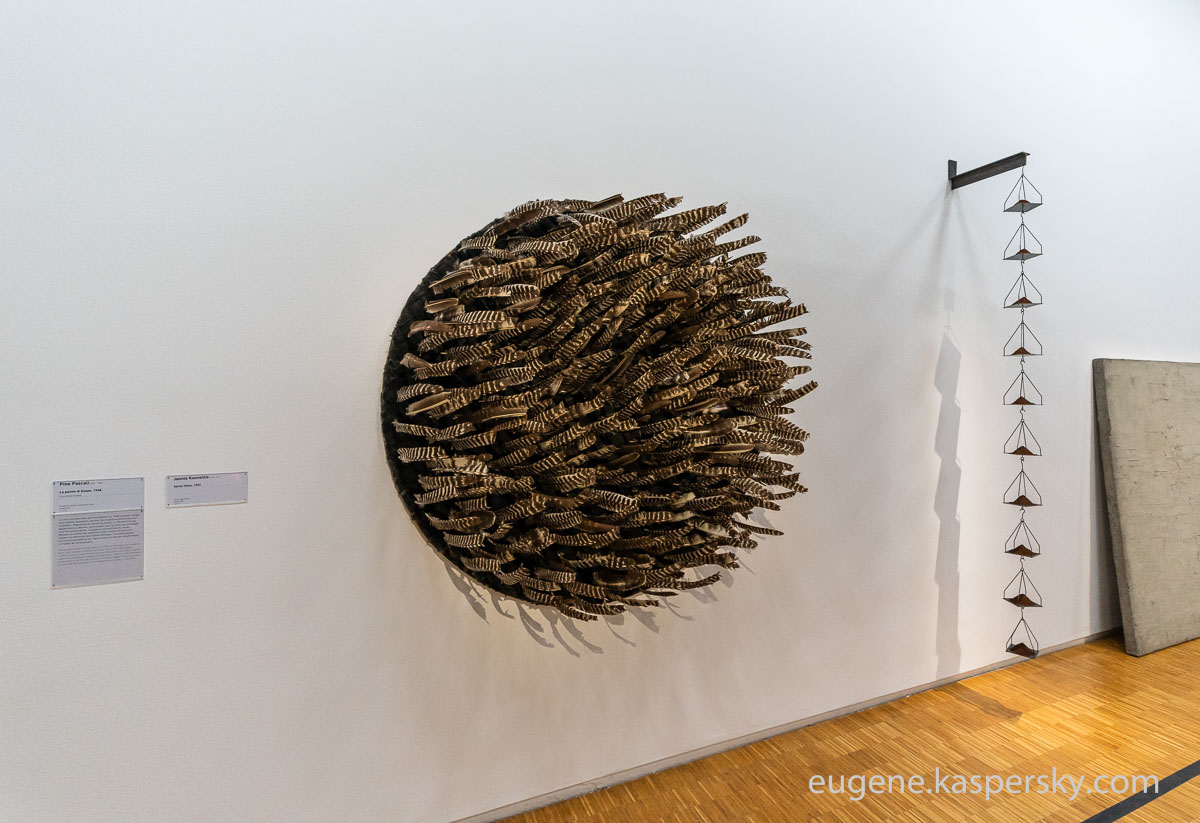 Who nibbled away at those logs to sculpt trees?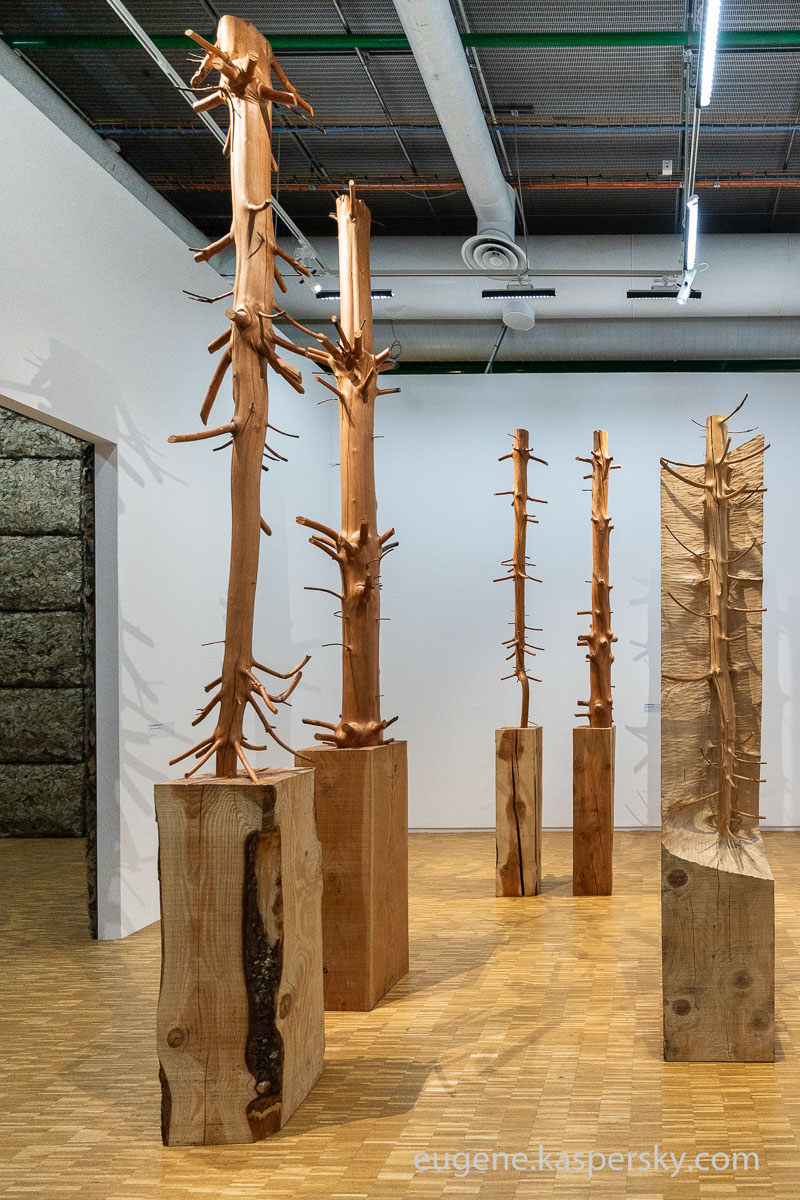 These nibbled logs really took my fancy. I was staring at them for ages – almost meditating…
…But apart from them, I didn't notice much else that really impressed, alas.
That's all about the museum folks.
As regards Paris on the whole – that TOO let me down a bit! (Clearly there is some black cloud hanging over my mood/outlook:). It just seemed a bit shabby this time: I noticed garbage strewn where it shouldn't be far too often. It was generally pretty filthy on the streets; and talking of traffic – the crossroads: they were decidedly… Brownian! Most uncivilized. And on the outskirts of the city – flea markets everywhere. Once again: not my cup of thé!
Maybe I just didn't notice these things in the past. But then – question: why all of a sudden am I seeing these things now – in Morocco, at airports, in the Pompidou, in Paris in general?! Or maybe it's just I've never been to Paris in the summer? Quick look-up: yep – never in summer! Always – and often – in fall, winter or spring.
Ok, dear readers: what do you say? Paris becomes Brownian and tatty every summer? Or is this deterioration a sign of decline of a more permanent nature?
PS: While looking up my previous trips to Paris, I got all nostalgic looking at all the pics. You can compare the above pics taken last week with the following ones taken in 2004.
In the same museum:
And out and about in the city:
Maybe it's just 'never as good as the first time', and that's all ).
That's it for today folks!
All the photos from Paris are here.