I've just got myself a +1 to my collection of German industrial exhibitions/conferences, which now runs to a grand total of three. It was Bosch Connected World – both a conference and exhibition that 'celebrate the Internet of Things'. Hardware & software, robotics, stationary + mobile, automotive, cloud-based, AI… basically all the buzz words – and all here. But everything here is somehow Bosch-connected, either belonging thereto of partnering with it; therefore, it was rather smaller than the other two in my collection: Embedded World and Hannover Messe. The former is about all things cyber-digital-industrial-automotive, the latter – all things industrial in general, not just security.
If you're already in the computer automation/robotics/smart-whatever field, or are planning on entering it soon, you need to get yourself here. We were here as we've decided to attend more vendor-themed events: they're smaller scale, but more focused. So here we are: welcome to Bosch Connected World!…
The event was held in the building of a former train station that goes by the name of STATION Berlin these days, and which prides itself on its rich railroad history-heritage. Incidentally, I didn't see anything railroad-related here:
Nice place, real-deal technology, plenty of niche business opportunities, relaxed and casual ambience. We should be here next time: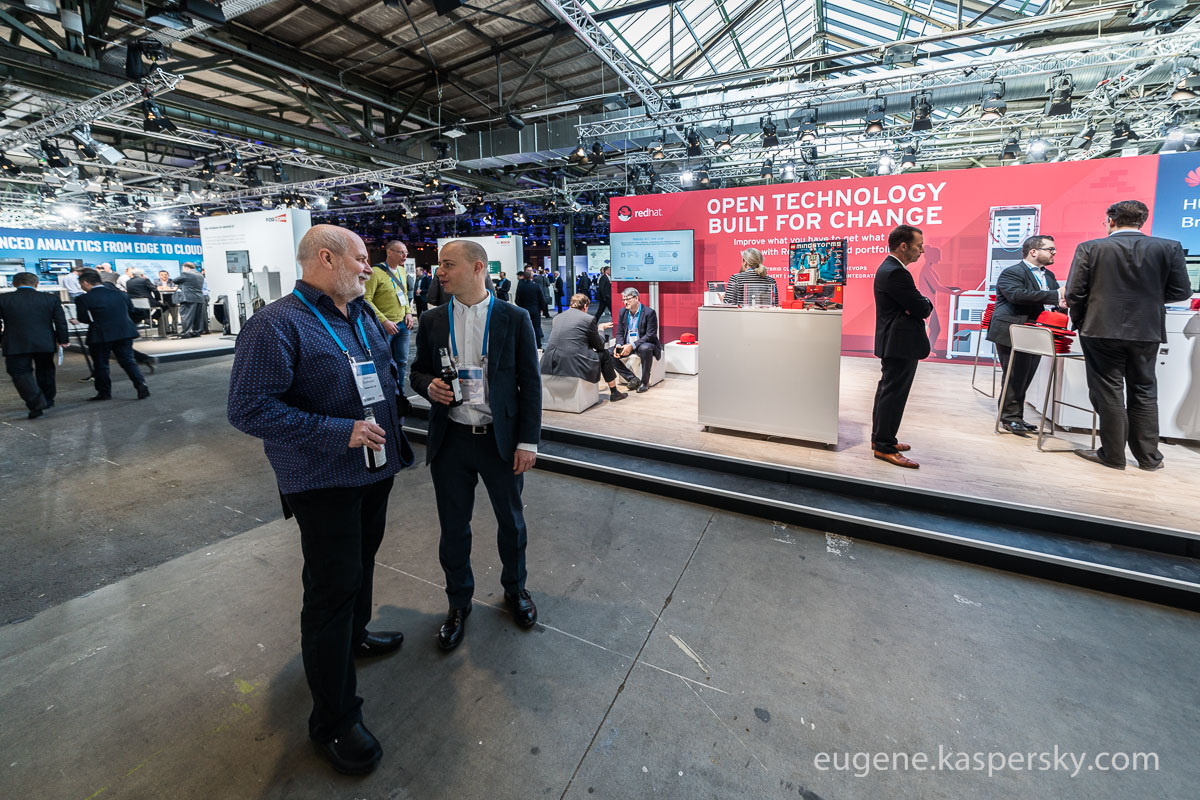 A Hackathon. Next time we'll have to bring here a task force :).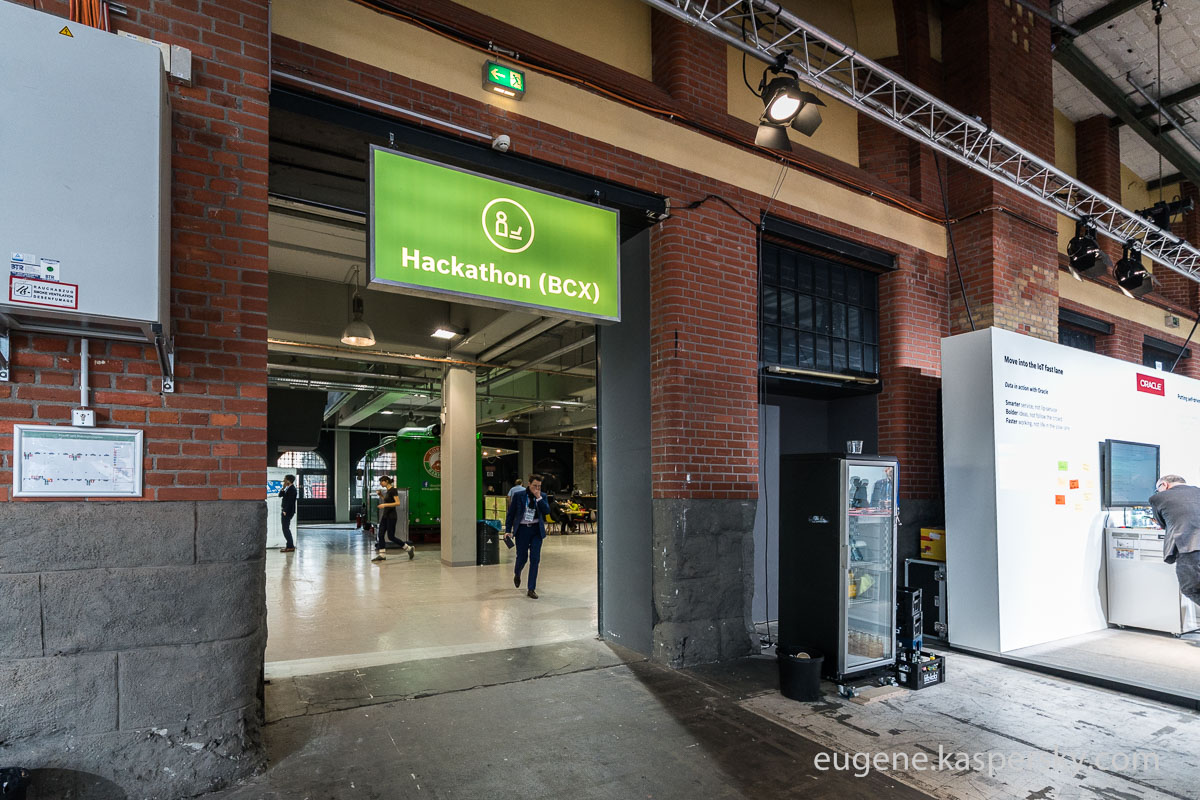 So what else we got here? Actually, not a great deal. You can briefly check out all the stands in just half an hour.
To be honest, the stands were decked out rather modestly: little fanfare or glamor. We were told how this car was used for training students. They seemed to have pieced together a neo-Trabant (judging by the quality of the doors) to test their algorithms on.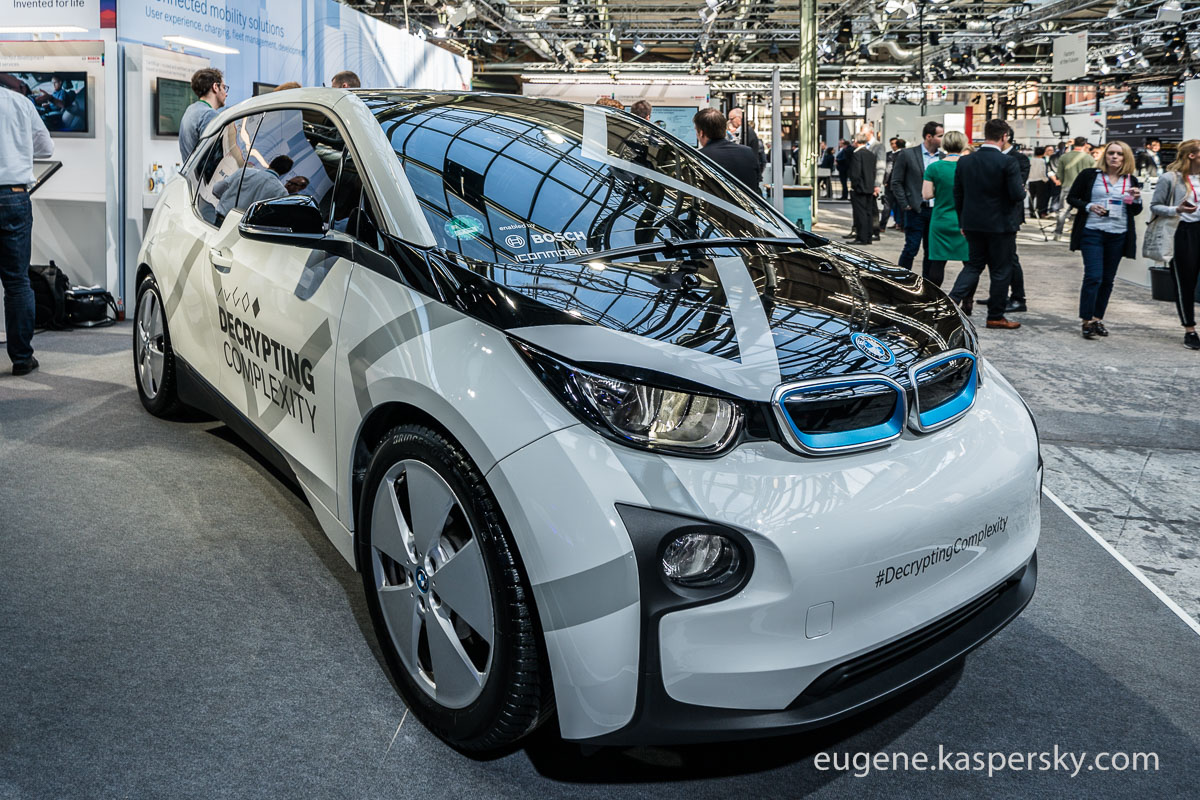 On topic, it's good to see Yandex's self-driving car is coming along nicely. It even dodges the snow, which apparently its competitors can't. But then, Moscow does has the advantage of having plenty of snow for the trials :).
This is a metalworking machine with a programmable lathe (but surely they're all programmable these days?) – with the inevitable connection to the internet (to get to work on orders instantly). Of course there's the security to think about, and it is being thought about – a lot.
Next up for me, yet another photoshoot. I'll show you how the pics came out once I receive them…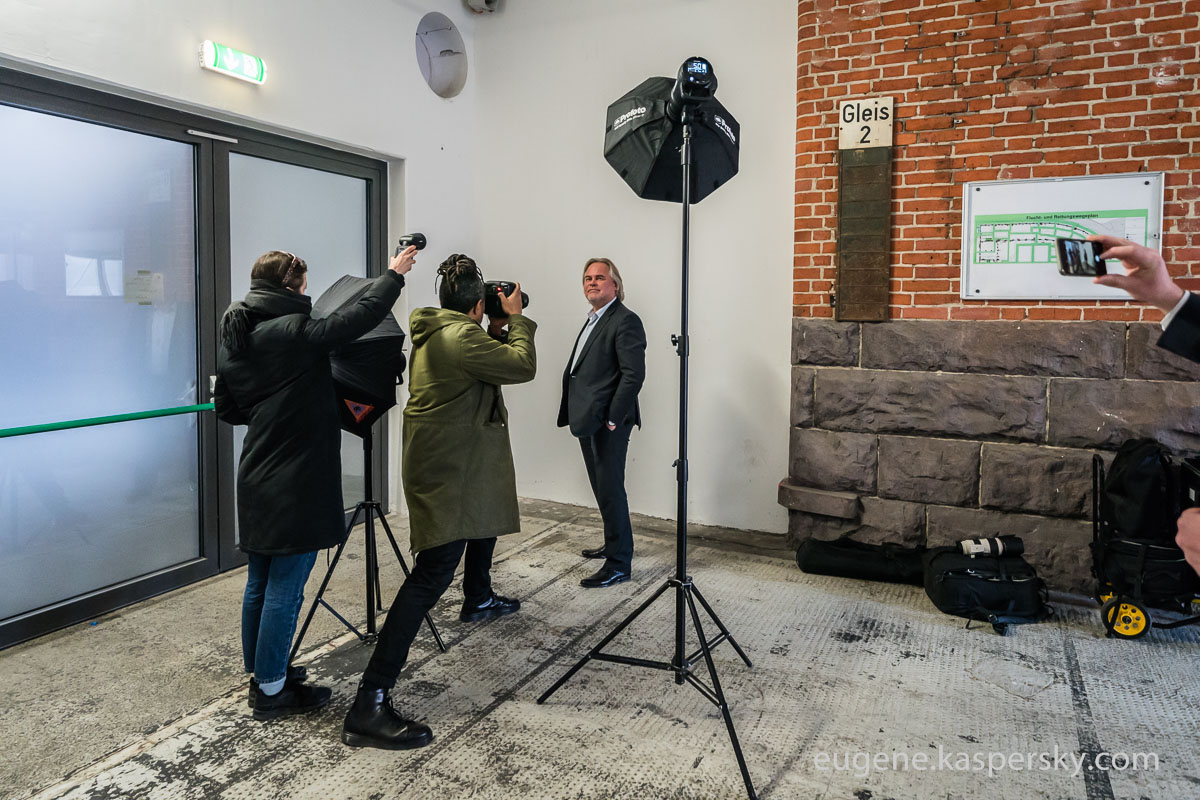 Next: keynote. I confess I scared the audience a bit at first. But then I told them about the long-term prospects for cybersecurity – about which I'm always optimistic.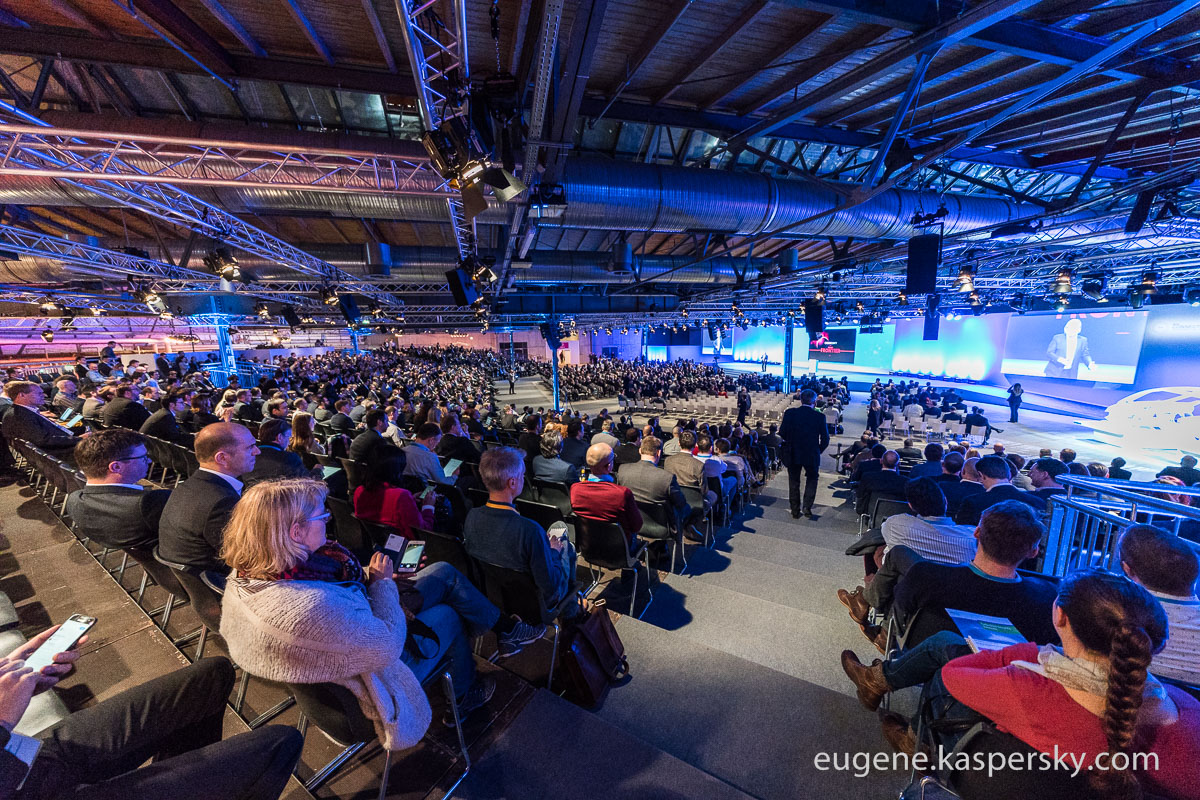 On the way back to the airport there was time to quickly show my face in our regional office. I checked the view: yes all present and correct, sir! Auf Wiedersehen, Berlin!…