Just last week I went all volcanic with a blogpost, even though I haven't seen a volcano in the flesh for quite a while. So, why? Well, it was an appetizer, for there's a spot of volcanism on the horizon. But more on that later. All in good time…
Meanwhile in Moscow…
…And indeed practically all over the planet, preparations are being made for New Year and, for many, Christmas celebrations.
Advent calendar? Check.
Christmas tree up and decorated? Check.
Flashing lights up on a window or two? Check.
Presents bought. Not yet, come on; on the to-do list.
Year-end work party? Check! Already! A little earlier than usual (for example, in 2016, 2015, 2014 and so on:).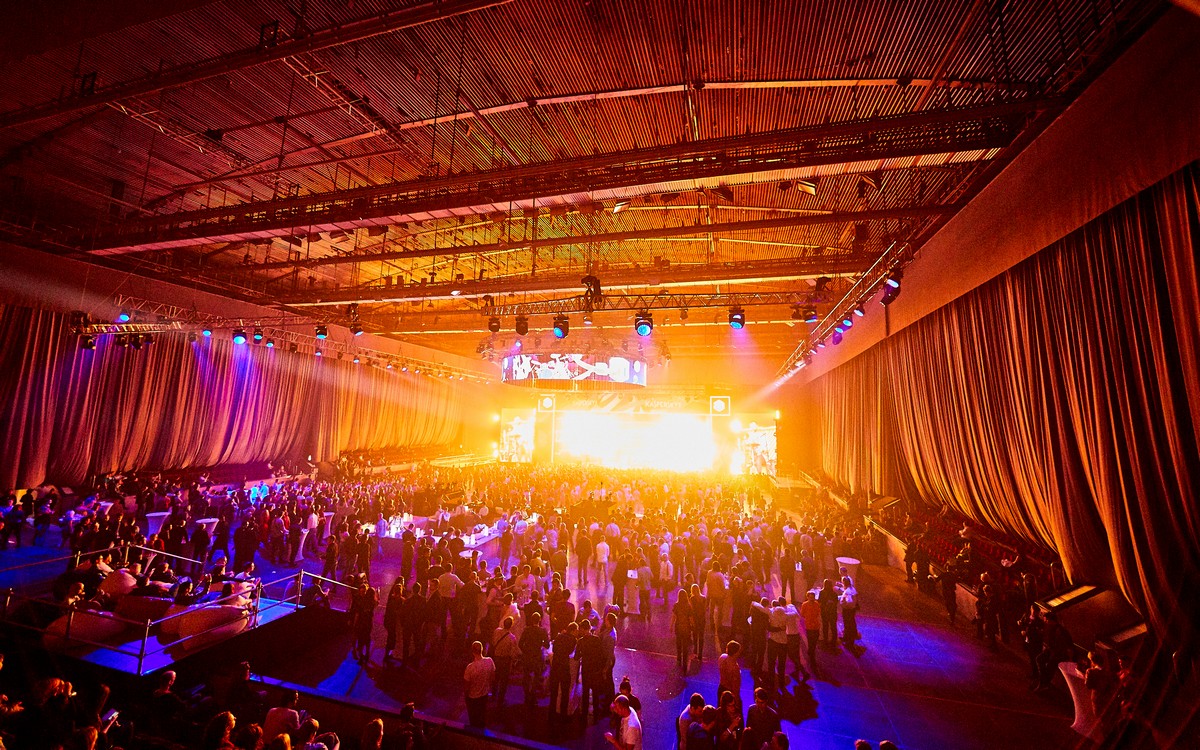 (Btw, all these pics: courtesy of Roman Rudakov)
This year has been… different, for one thing. Well our year-end prom was a bit lot different too. Different format, and not one, not two, but a full three headliner bands on!
Usually the format goes like this: (i) our awards ceremony (best crew, best project, etc., etc.); (ii) a big variety show put on by KLers; and (iii) a quick headliner at the end plus a disco. And all sat down at tables (for some of the time:).
This year… not that there was anything wrong with the usual format, but, well, it was our jubilee (20 years!) too, so we just had to do something very different and special this year…
So this year first up we had a mini-show by KLers (so busy this year we had no time to rehearse:).
Next was the awards ceremony…
Ok, I'll be brief about this as internal staff stuff isn't so interesting to non-KLers. What I must say though is a big thank-you to all our team for all its hard work this year, which sure did have plenty of ups and downs. But don't relax just yet – next year there's sure to be more of the same so we'll have our work cut out once again. But you're used to that, and, well, you know what they say, what doesn't kill us (it'd have killed others:) makes us stronger. Cheers to that folks!
Back to this year's bash… Next were they three headliner groups one after the other, each of a different genre so as to satisfy all our KLers (since KL is now the workplace of, oh, erm, probably several generations already!).
First up, veteran russky-rockers Neschasty Sluchai (which means 'accident'!):
Acclaimed singer-producer Ivan Dorn and his band:
And to top it all off, the legendary, ever-popular Leningrad:
Phew. What a night!
So you see, we're ready for 2018 already – before Christmas even! Typical KL: one step ahead. Sorry… couldn't resist that ).
Here's to an interesting 2018 folks – and victorious one. Za zdorovie!
Back soon folks… with festive volcanism to go with your sherry and mince pies…
Merry Christmas and a happy New Year (I hope I'm the first to wish you that too:).