Ho ho ho!
Once a year, usually around the end of December we suddenly start feeling all festive. And it doesn't matter if there's a winter wonderland outside or a miserable 'Euro-winter' with heavy rain falling from dark gray skies, and a biting wind whistling around our office and apartment blocks. At least you can hide from the weather in the underground car park! It's about the only place actually.
The gray northern gloom is the harsh reality of the last few days before New Year. Melancholy and "the aesthetics of decay" (с).
But we're not the type of people to let the weather get in the way of a good time! Every year we shake off the winter blues, and by sheer force of will, and with a little help from volunteers, professional performers, makeup artists, event organizers, plus lots of rehearsals, we all gather together at a prearranged venue. Yes, this is KL's annual New Year Party! And the results speak for themselves!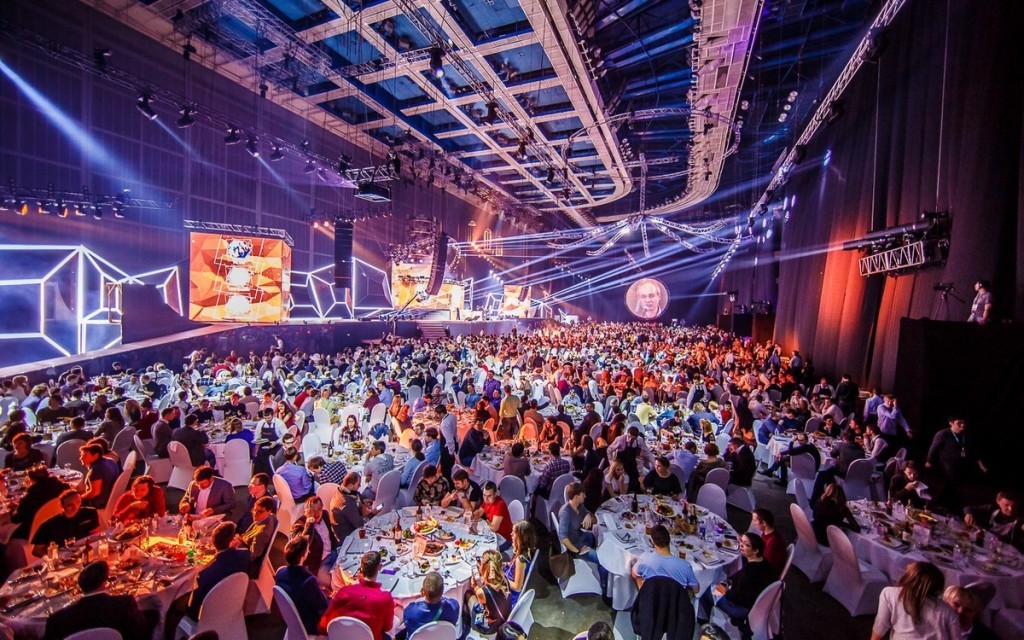 And we wouldn't have it any other way!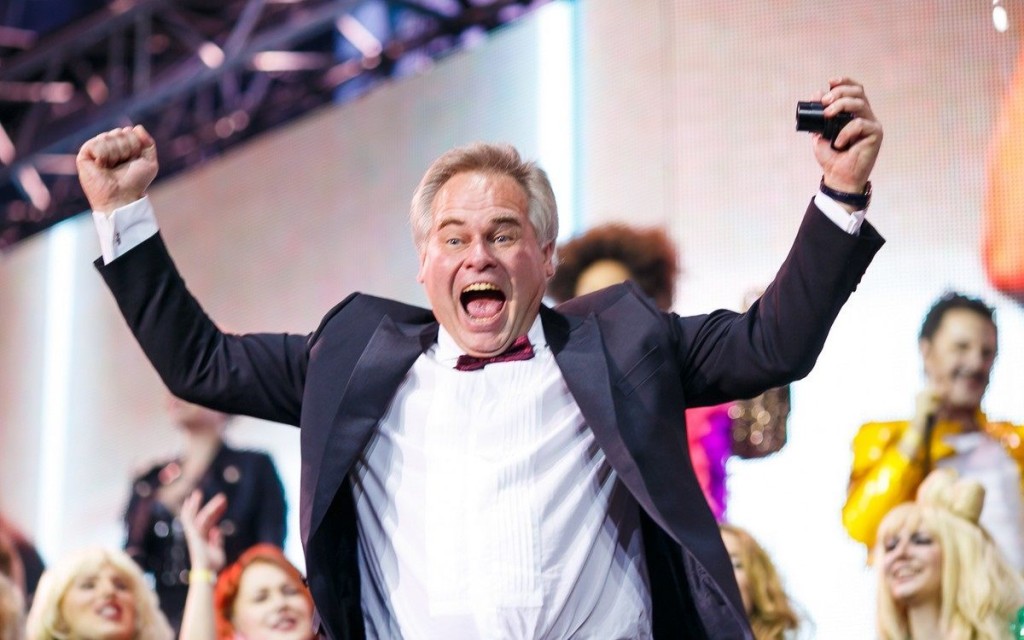 This year we blew away the gloomy pre-holiday atmosphere with a masked ball, fancy dress, parodies, cover versions and lots of other well-known things for lifting the spirit. Darth Vader, Padmé Amidala, Boba Fett, Leeloo, guys in corporate kilts and other pop-culture icons from both sides of the Force were all spotted in the crowd.
Mere words are not enough to describe what transpired on the stage – everyone was there (including Gagarin, Einstein and Jobs) and they sang anything and everything and let rip on the dancefloor. It was truly amazing, but I have to admit that I hadn't heard the original of half of the songs that were performed :)
And here are the official figures for the evening:
– 1900 guests
– 103 artists from KL
– 400 costumes and personalities
– 700+ pieces of lighting equipment
– 600+ kW on lighting
– 150 kW on sound
– 240 kW on video equipment
– 120 kW on special effects
– 1.5 MW on electricity
– 800+ photos on Instagram
And for the first time we actually had a Christmas tree! For some reason we never got round to having one before. It may look a bit industrial, and looks like it's growing downwards, but it was there and looked great all lit up! :)