Another Long Week: Snows & Scorchers, Politics & Hacks, Moscow – Abu Dhabi – Tokyo.
Good day boys and girls!
I've been a bit quiet of late – but I've a good excuse – I had a real tough week: the schedule was tight and intercontinental, plus alarmingly… combative…
It all started in Moscow. Now, normally come the month of May, the last vestiges of the long cold winter – snow and ice – have long disappeared, at least by a month. Not this year. It snowed the other week! The weather was so bad – cold, windy, wet – that even the May 9 Victory Day parade was partially called off (the airborne part). Ye gods! And I was soooo looking forward to it.
Bad weather causing things to be called off – hardly anything new there, right? Well, actually…
You see, in Russia, the authorities have a habit of… making sure the weather's good on special occasions. In Russian they call it 'shooing away the clouds'. I don't know the details, but they somehow shoo away clouds by… doing something to the atmosphere to make sure clouds don't come close. Playing God? Maybe. Whatever, it normally works. My question: WHAT WENT WRONG THIS TIME?! I mean, the budget for seeing off clouds for the weekend must be huge. Hmmm, I wonder…
Early doors it looked like the budget was well-spent: the sky was clear and the sun was shining:
In the below pics: air force parade practice. And practice, alas, is all they did…
…We wanted to get up the tower, of course, but were turned away! Turns out everyone needs to show their passport or other ID – toddlers too! What? "Come back with their birth certificates", I was told. Now, I know Russia is bad for bureaucracy and security, but this? No, this is beyond the pale. Too much. Bonkers. Insane. Criminal. I could go on. I thought this was 2017?
So it wasn't to be: no Ostankino for us today, for I don't have a habit of carrying around on my person all our passports, birth certificates, medical cards, national insurance numbers, deeds to the apartment…
Onward we drove/strolled. And that's when the weather turned crazy…
Just as well I was heading somewhere where snow practically never ever falls: UAE. I was to then fly on further, so I needed my BBS (Big Black Suitcase) to fit all my clothes in. Packed, off I headed to the airport…
So what was going on down in Abu Dhabi? Our partner conference for the META region (Middle East + Turkey + Africa). Quite why they decided to have Turkey mentioned separately in the title I don't know, since Turkey is technically a Middle Eastern state, but I… don't micro-manage :). META it is!
Our digs for our stay: the Etihad Towers – cool, posh, fun: super venue for the conference (everyone loving the swishness), and the view from the 53rd (my) floor really something. 74th floor (the roof) even better:
It was from my room here where I sat and did my Ask Me Anything for Reddit. Four hours, but really enjoyable. Liked. Must do it again!…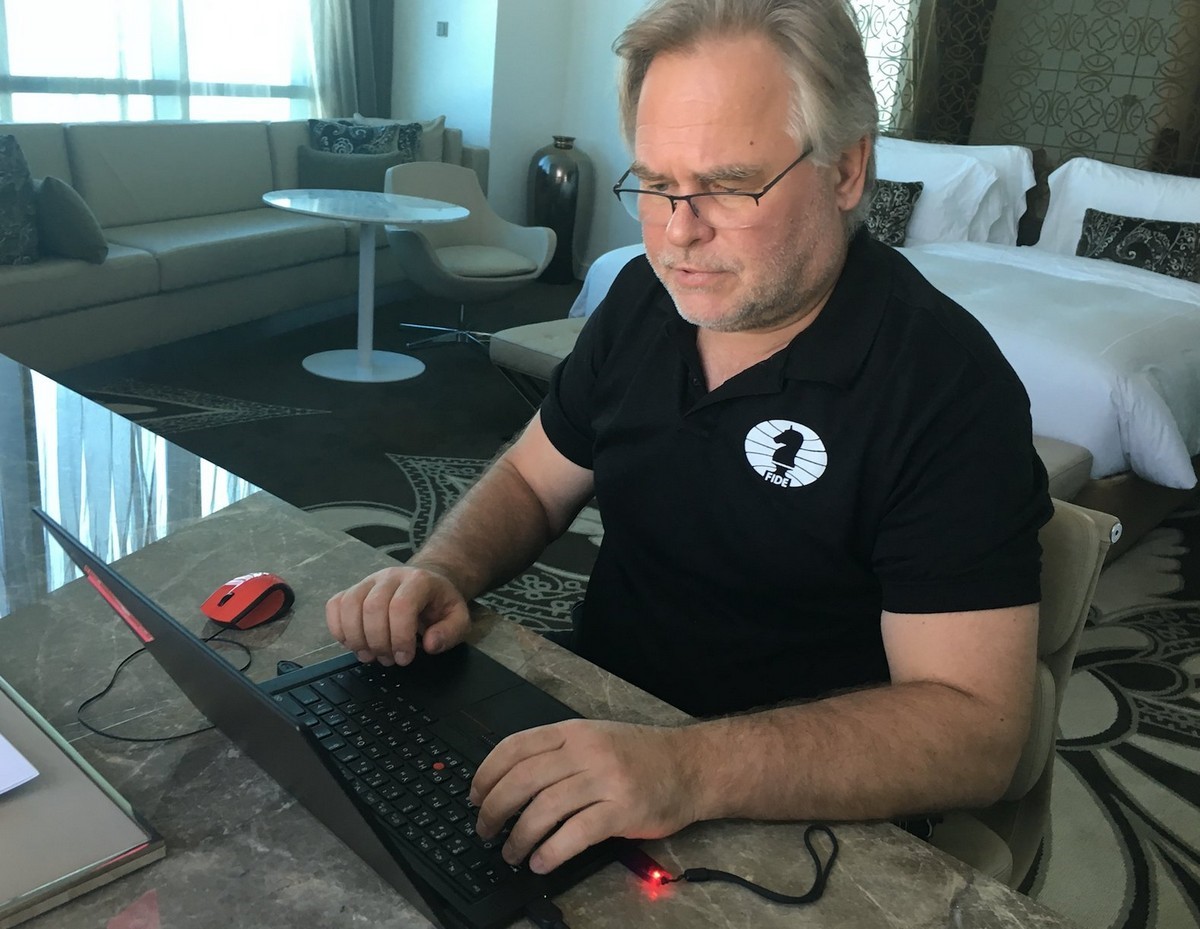 Out the window – a man-made island. The land (sand) is up for sale. A green plot of land with a house are what's on offer. Interesting. Tempting… Price for a plot – 100 million dirham. That's a mere 30 million US dollars. And according to a local who's in the know I met – that's why not one plot has been sold ).
Here are some pics from the boat we took a cruise around the bay on here. No words, just the pics:
Abu Dhabi – it really is beautiful. Sun, sea, sand, desert, and Arabian incense in the air… just the ticket for sublime relaxation after one's business is done… But then, before I could even think of lolling about on a beach for a bit… – BANG: something we hadn't had for a long time: a genuine malware outbreak.
The news first hit with the story about a large-scale ransomware attack on the UK's National Health Service. This then quickly snowballed into the worldwide wretched worm story, which you've no doubt heard about (if you're not cave-bound this month). But I… missed it! I was in full partner conference/multiple interviews/multiple meetings/multiple document signings mode. So, apologies for that folks.
Still, that was just me; thankfully our experts were on the case immediately, and a few hours later had published their preliminary findings (identifying the worm and how it works, analyzing its effects, and how to deal with it). Incidentally, if you've got our security solution installed – with System Watcher turned on – you've nothing to worry about: this cyber-sleaze is found and destroyed immediately by default.
I actually only got to find out about the true global scale of the epidemic at the airport: it was all over the news on the TVs everywhere there. It was nice to see our pic (below) used showing the distribution of the attack around the world, but that didn't make up for the genuine awfulness of the news. Shocking stuff – really.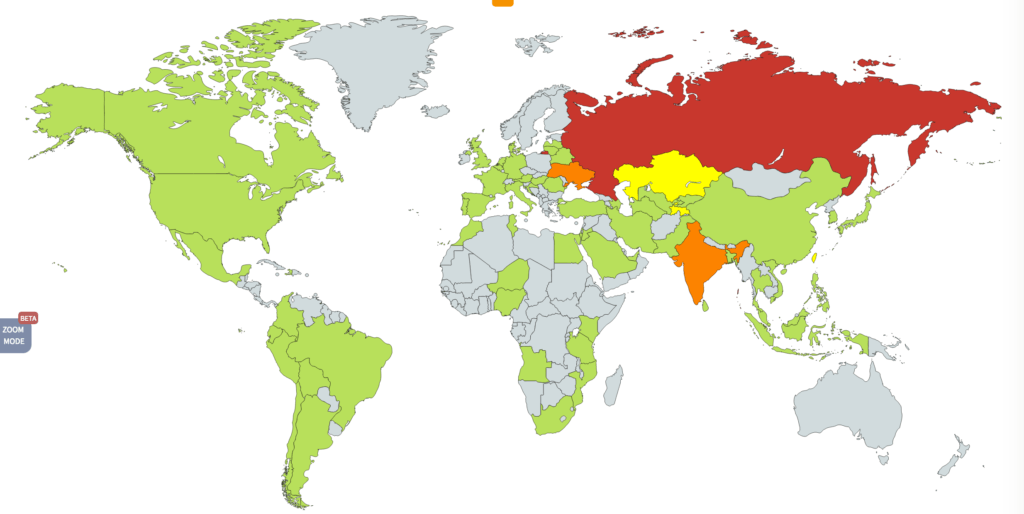 Here are a few pics taken from twitter showing the global nature of the outbreak:
Meanwhile, I was heading east: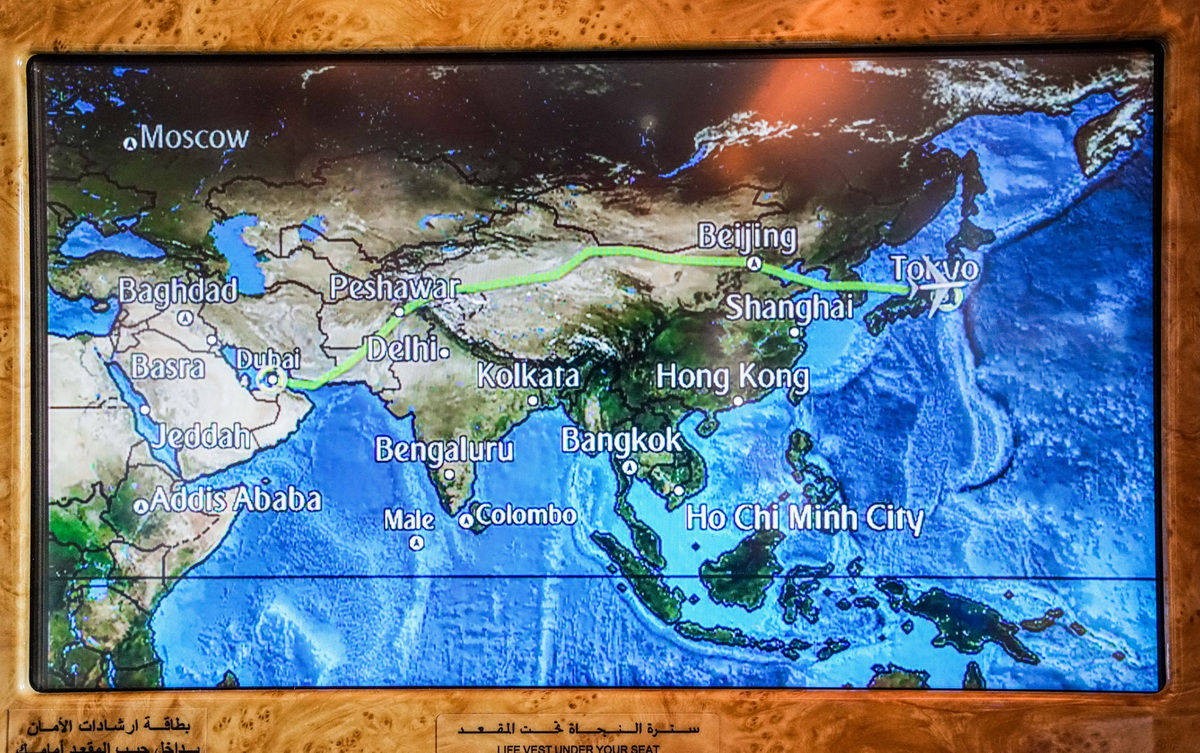 Alas, this was a night-flight, so no aerial pics of the Himalayas or Tibet. Shame, for there are no better pics of mountains than those taken from a plane. Oh, well – next time…
I slept the whole flight. When I woke, it was once again time to be amazed at modern technology – this time by that which helped land this plane in such poor weather conditions: on the screen in front of me was real-time video footage from a camera on the tail of the airliner pointing forward.
We landed, checked-in, had a shot of sake and a bite of unagi. Back in Tokyo. Nīsu.
More tales from the land of the rising sun – coming right up!… And – talk of the devil – there's the sun rising. It's dawn already )…