Not all trademarks make much sense. Especially where whisky is concerned
For example, the other day, I was wandering through the night in Jerusalem like a proper tourist. I sat down on a bench some bar, I can't even remember its name. But I can remember their menu promising me 'Monkey Shoulder' whisky. I was astonished, but not for long. The name didn't quite do it for me. But there you go. No Talisker, no Jura, no Macallan. Not even Glenfiddich or the notorious Chivas. Ladies and Gentlemen! We give you …. 'Monkey Shoulder'.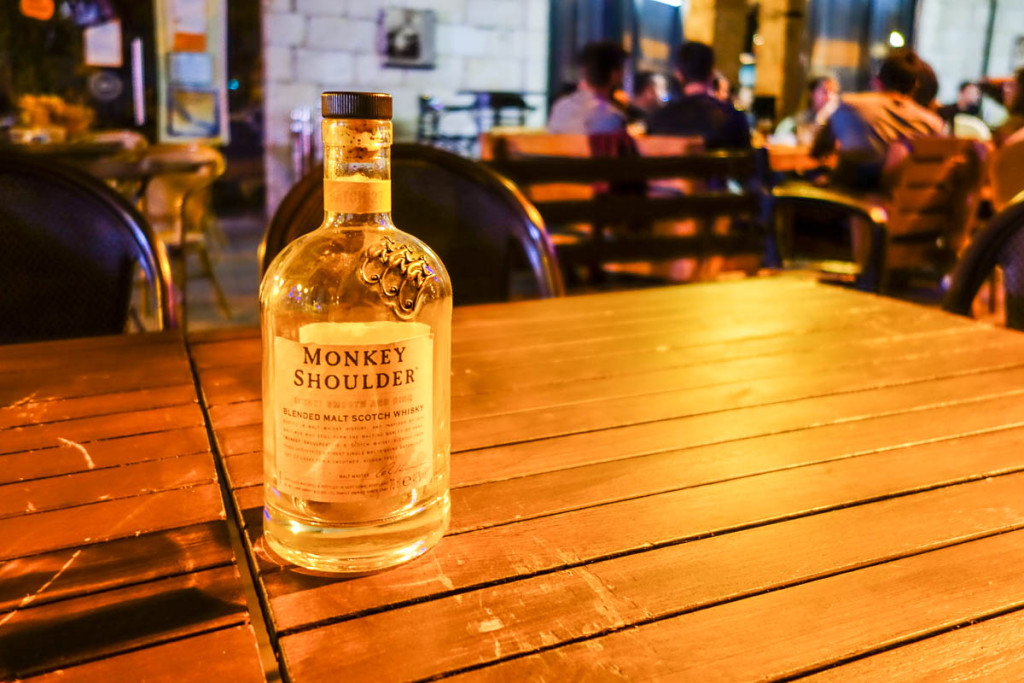 This isn't just an isolated case of monkey business – you can drink your way through the animal kingdom. How about some 'Whale's Torso' compote? Maybe the 'Dance of the Elk' spring water? Your favorite search engine can furnish you with plenty of images – just be careful not to stray onto an infected site.
In short, I loved the name so much that I decided to search my memory … and recall a few more "whiskys". Here you are:
The "McDonald's" whiskey that I had to experience in Antarctica. I say "had to" because the nearest alternative was a few thousand miles to the south or to the north – there are no other directions there.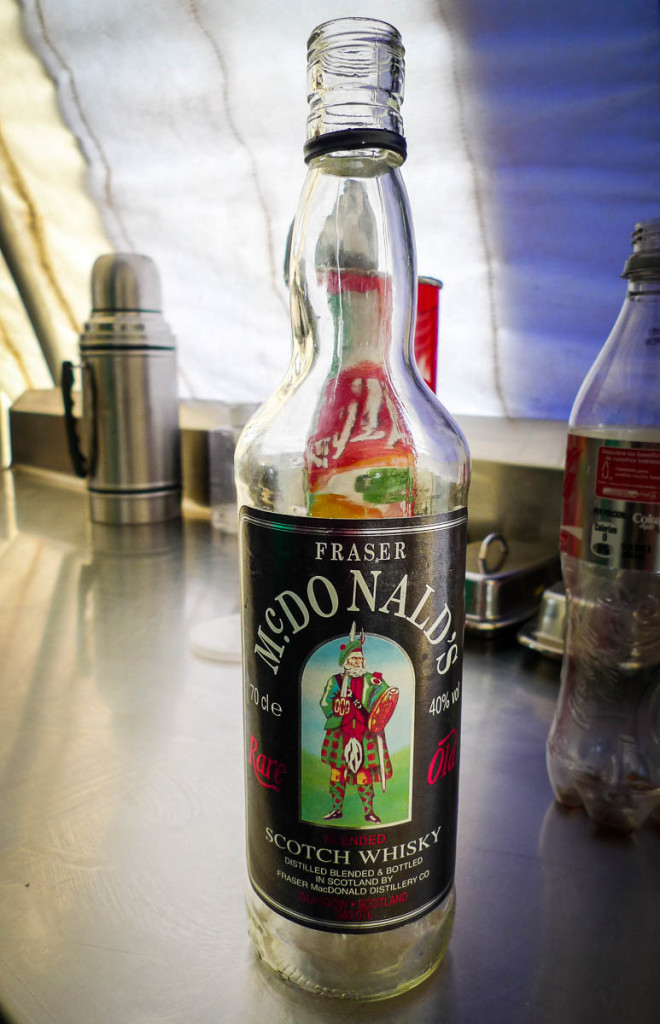 I found "Something Special" on the shelves of the bar in the business lounge of the airport in Bogota. I couldn't resist trying, and I can't deny that it is, indeed, 'something'. Just maybe not something to drink :)