We have a tradition at KL where mid-July each year we throw a company birthday bash. Last Friday it was our 17th, leaving us just one more year before we become fully adult! So a youthful theme was what we were after this year – our final year of innocent adolescence…
…The organization of this year's festivities however were truly adult in nature. Everything went smoothly and to plan. In fact every year these summer blowouts just get better and better. But I for the life of me can't imagine how this year's is going to be improved on. But I say that on every birthday. True to tradition once again the organizers went one better :).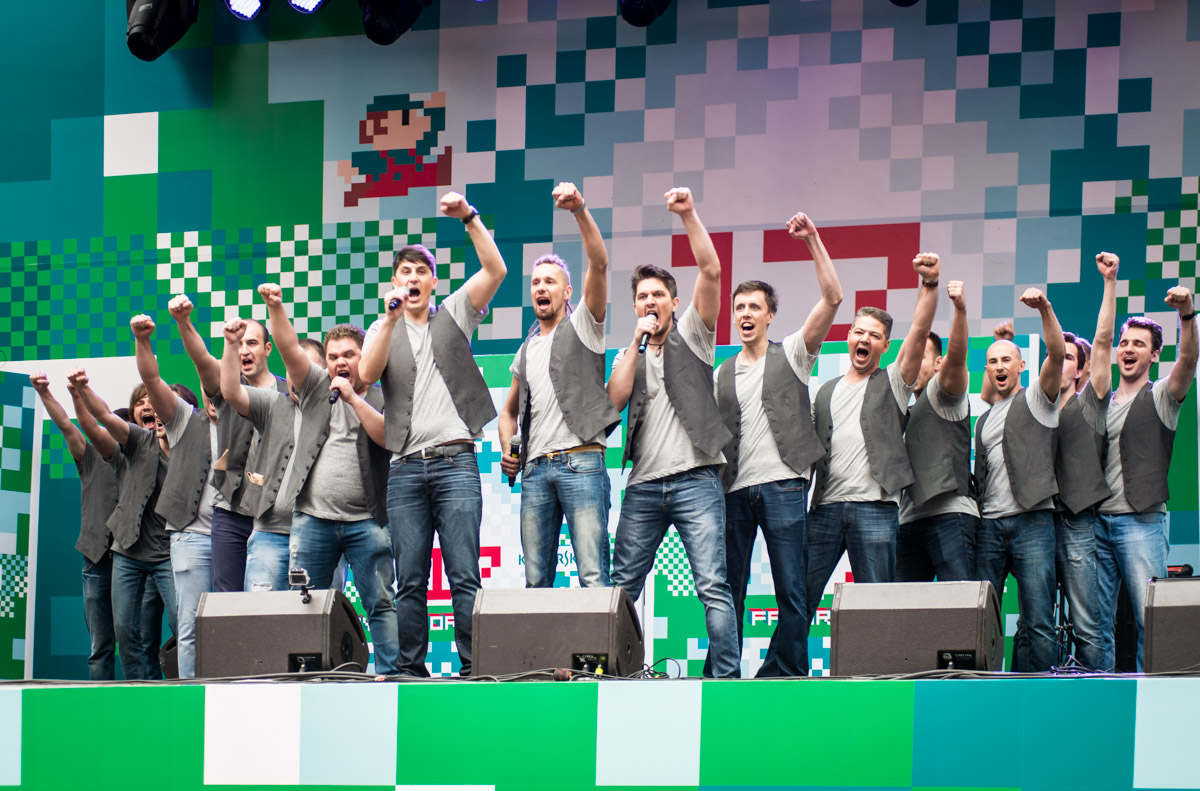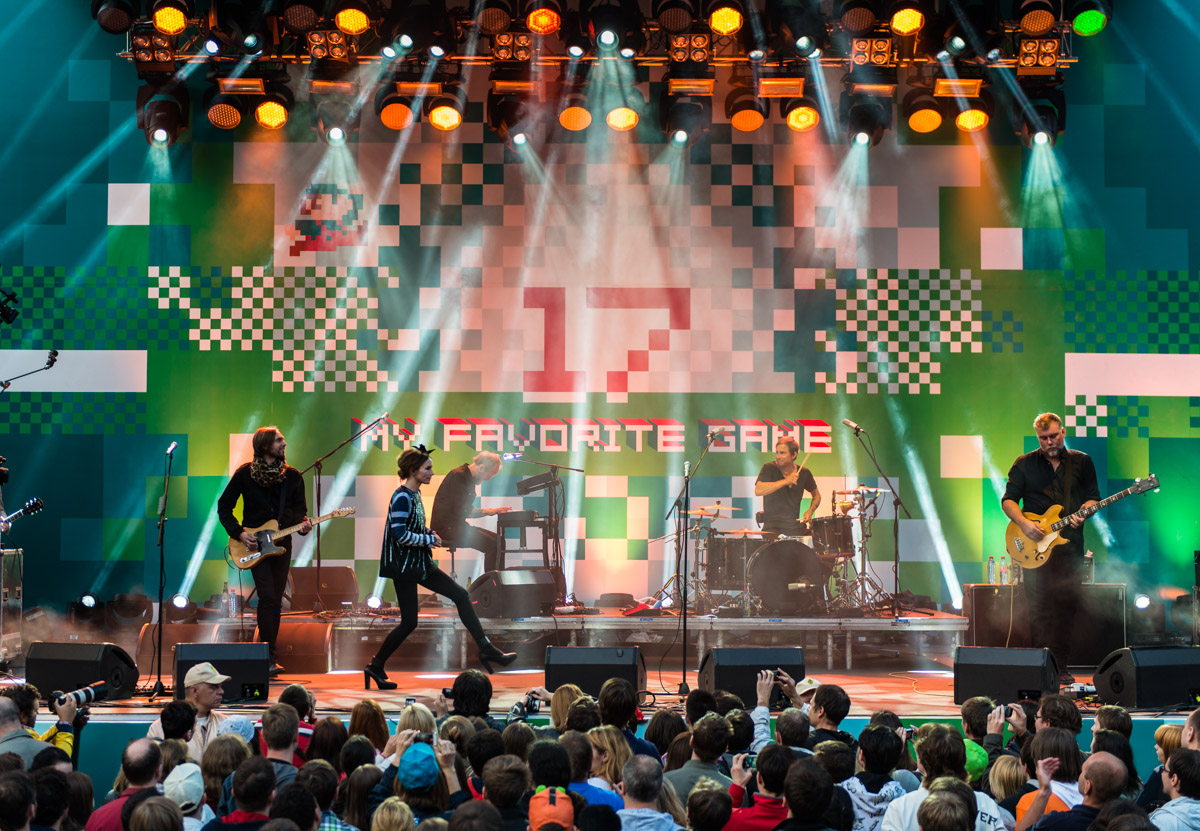 I guess a sweater, jumper or sweatshirt on the singer just wouldn't have been right :)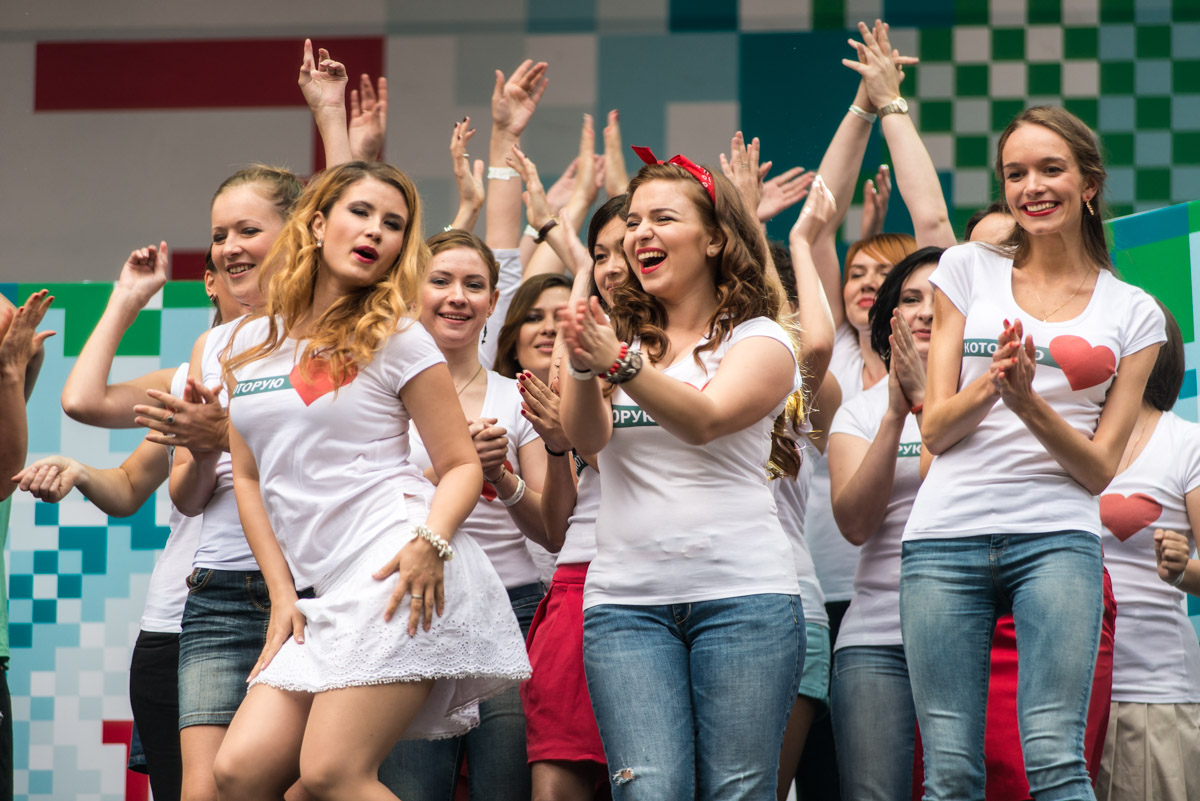 This year's theme was all about games and gaming, with the motto 'My favorite game' – kind of a farewell to games before our adulthood. And what fun and games we had…
There were remote controlled car and tank races, there was a climbing wall, there was massive Lego and massive Tetris, angry birds were jettisoned at sitting ducks pigs, there were board games – including outsized Monopoly played with KLers as the pieces! – there was a casino (shouldn't that have come next year?:), brain teasers, baseball cap (etc.) decorating, KL's own DJs playing, a mega variety show put on by KLers, tanks, sandcastles. Intrepid explorer Olga Rumyantseva gave a presentation on how she managed to play '7 volcanoes', billiards champion Ruslan Chinakhov gave a master class in his game of choice, Anton 'Cooller' Singov did the same for his (he's a renowed Quake cyber-champion), while Mikhail Antipov gave the chess master class. Oh yes. We played to our hearts' content :).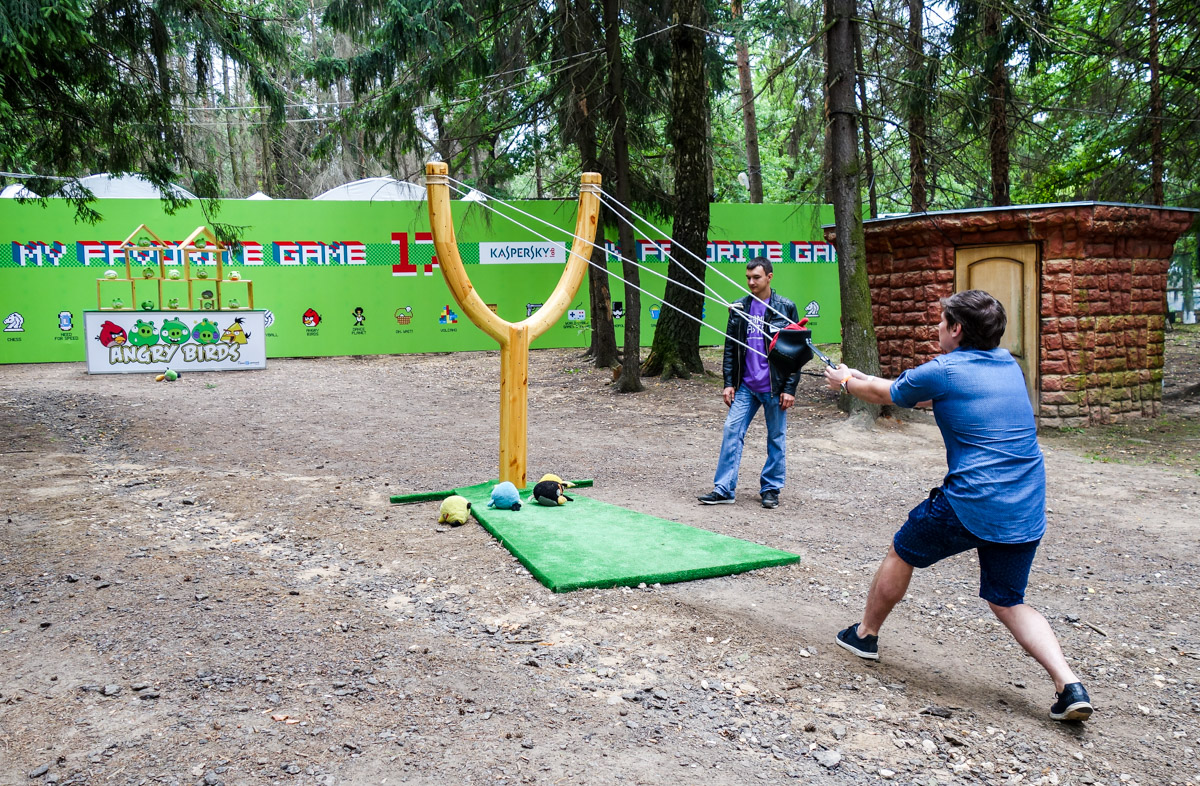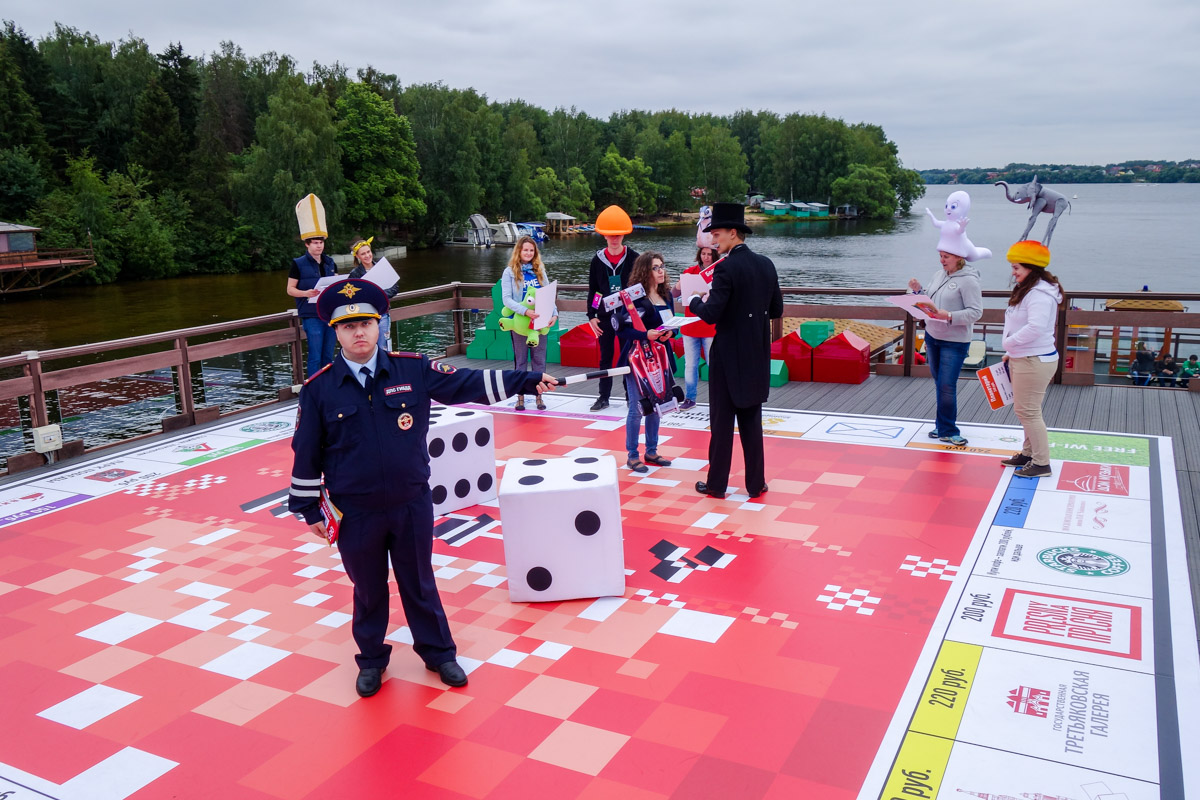 Passing Jail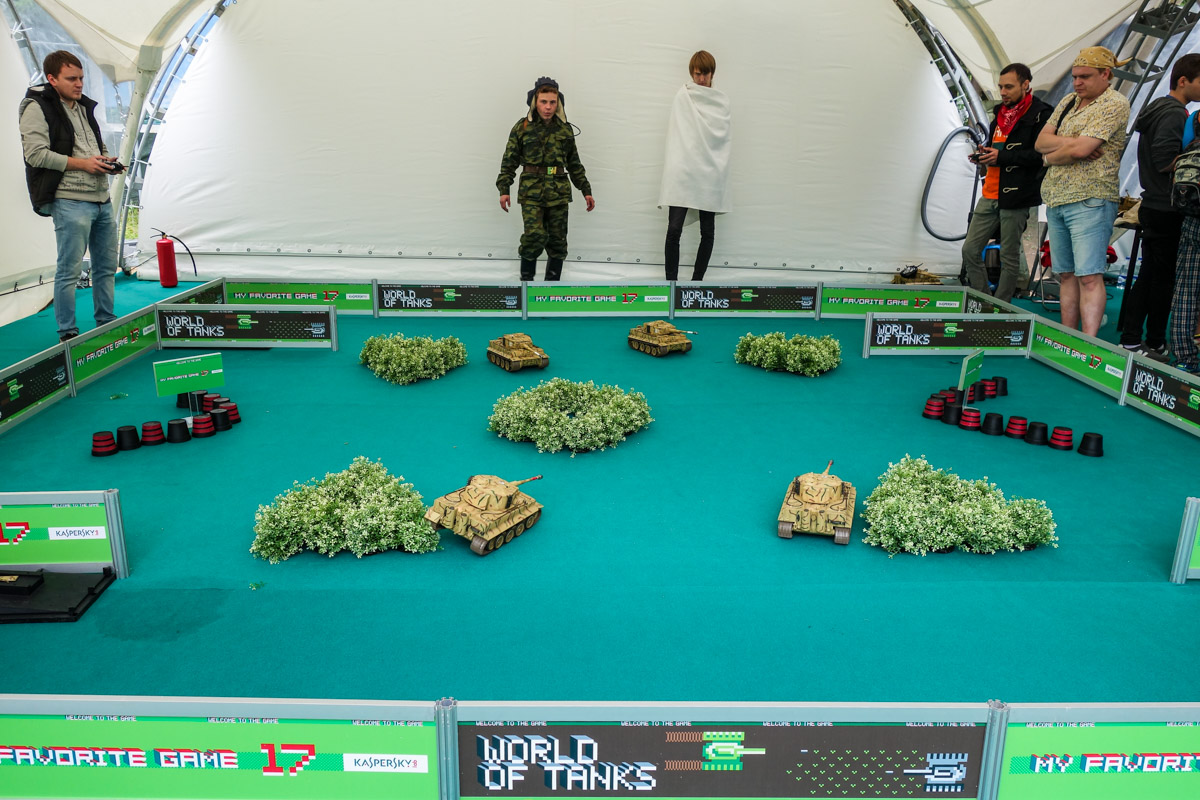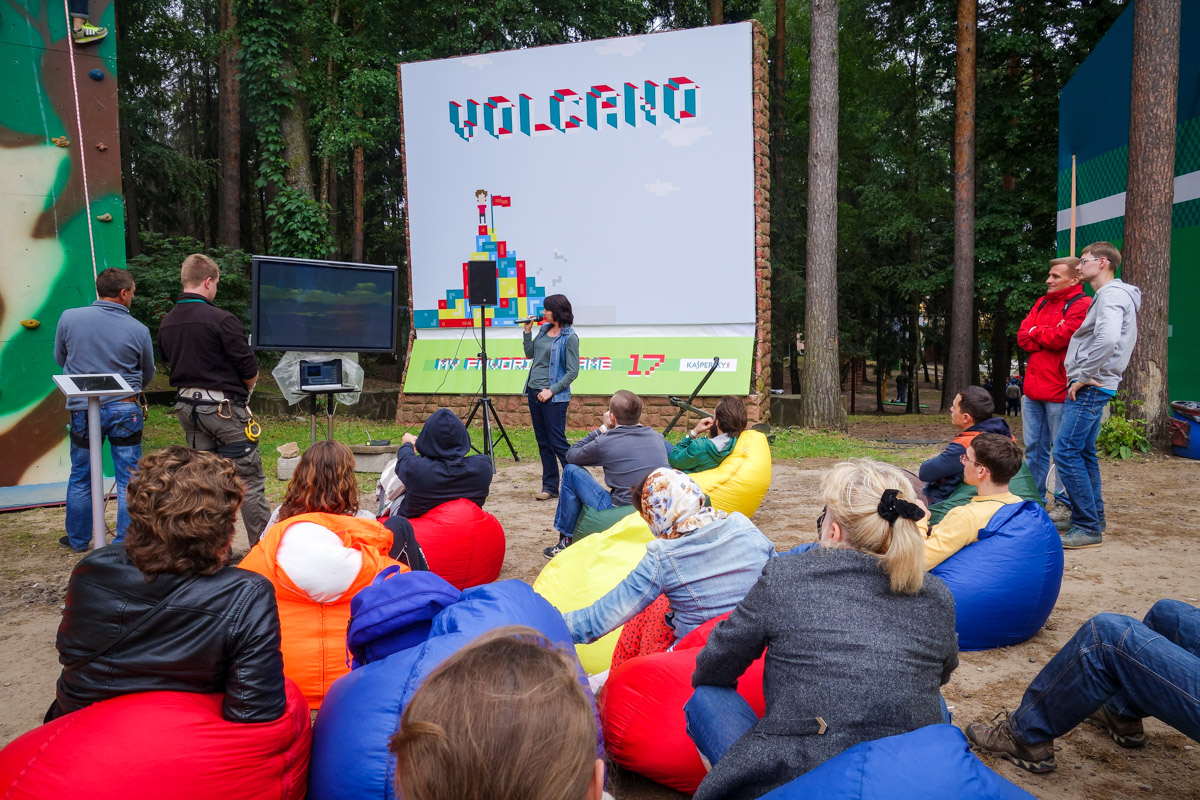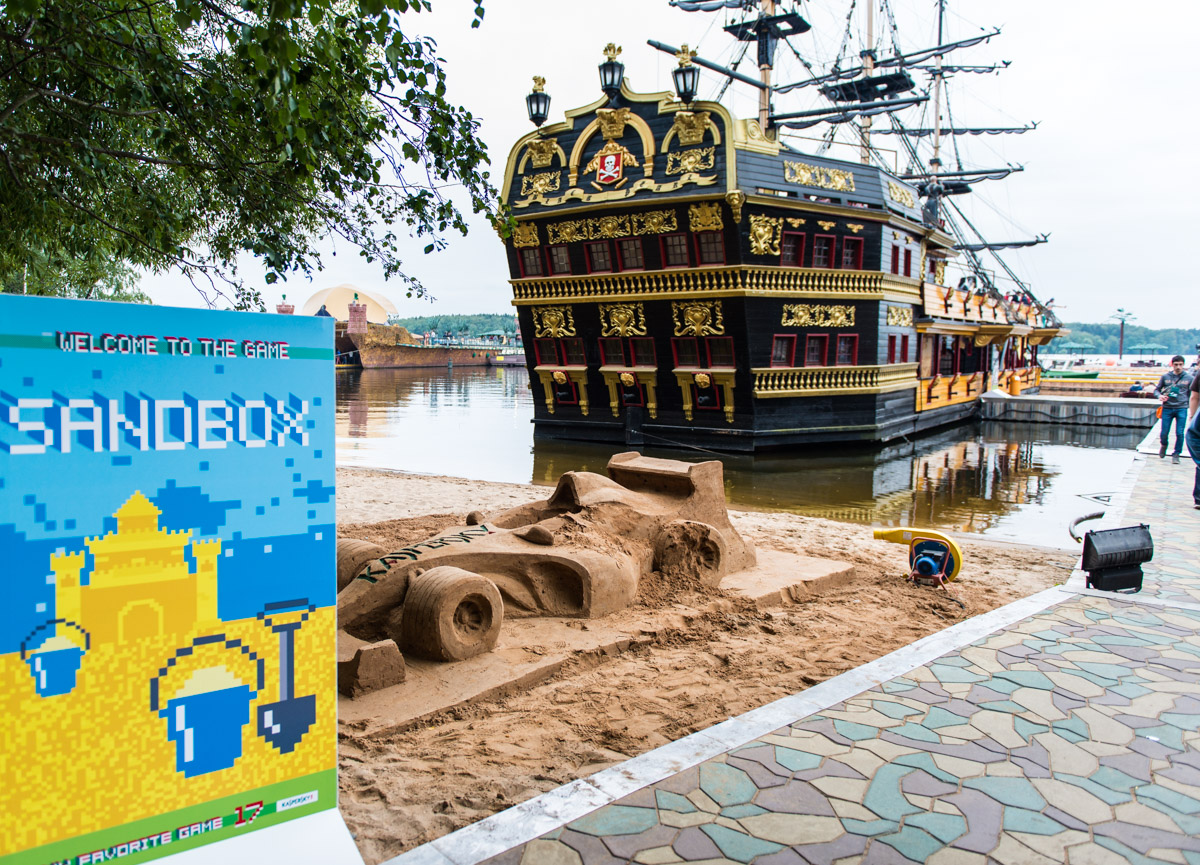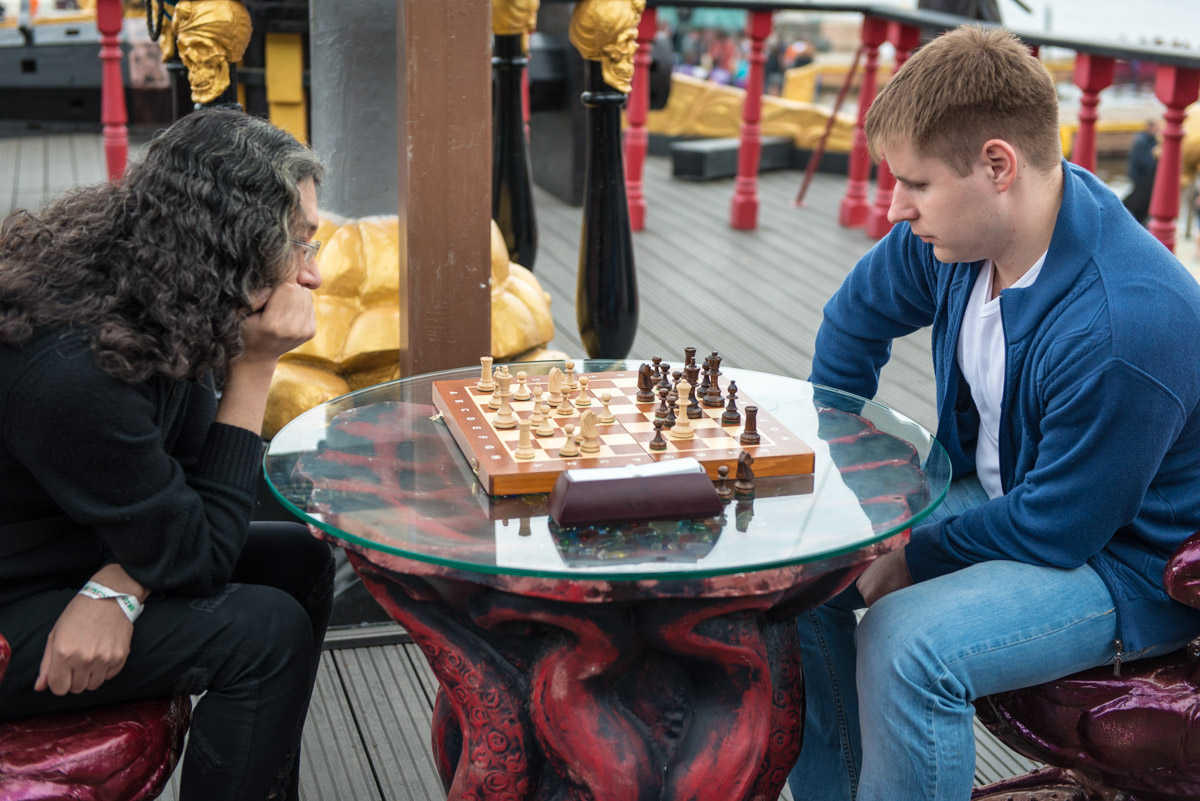 There was a lot more besides – I can't remember it all. To get around it all and have a go at everything would have been tough. I wonder, did anyone manage it?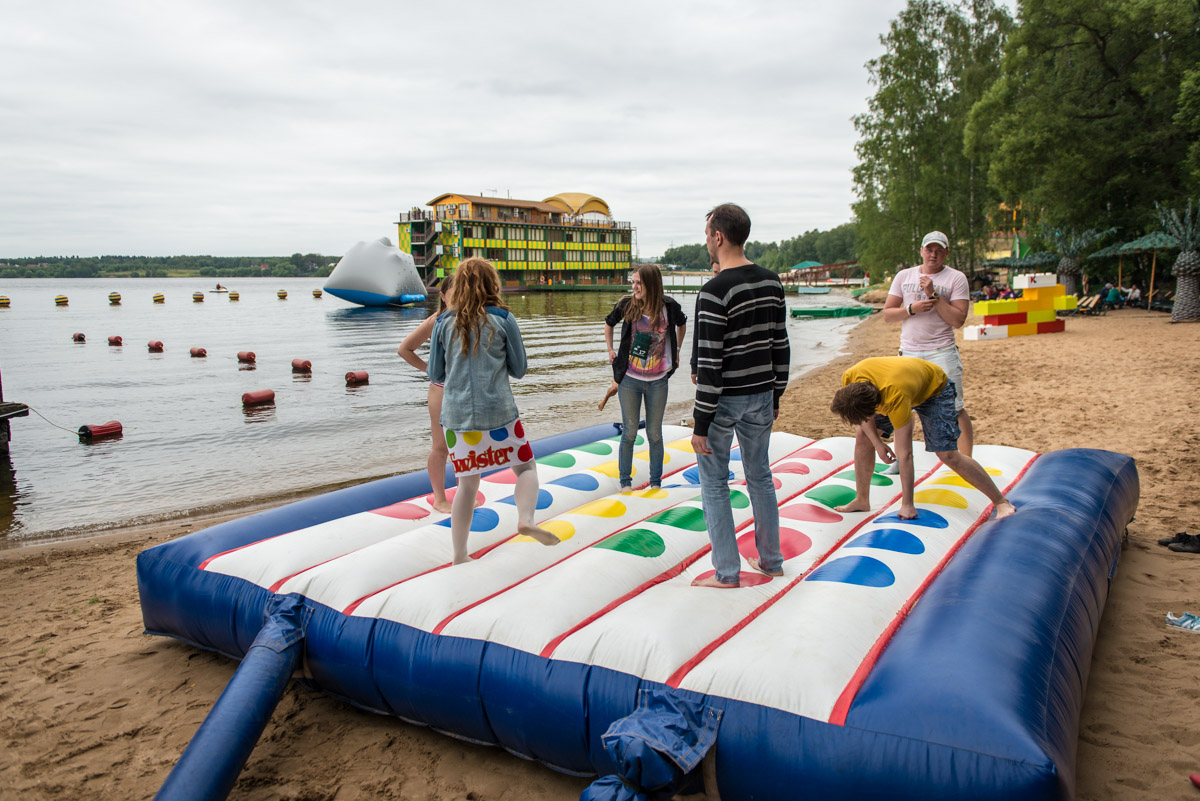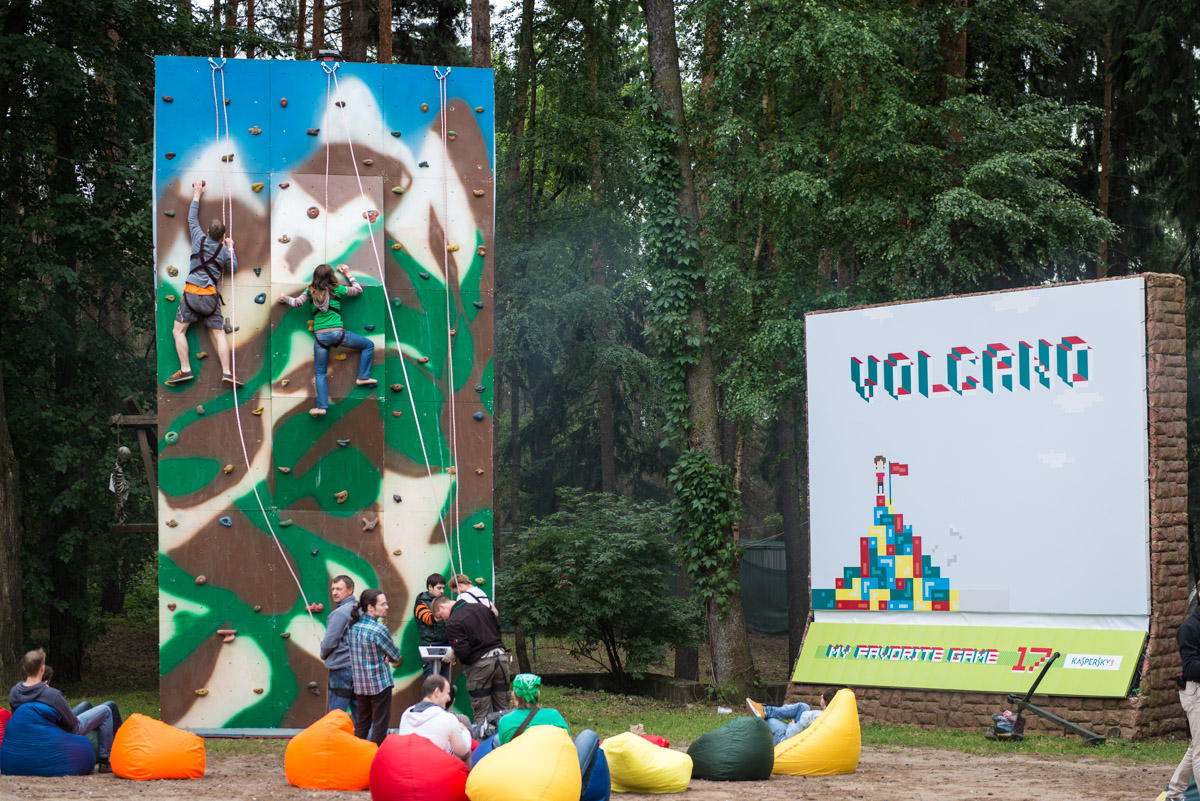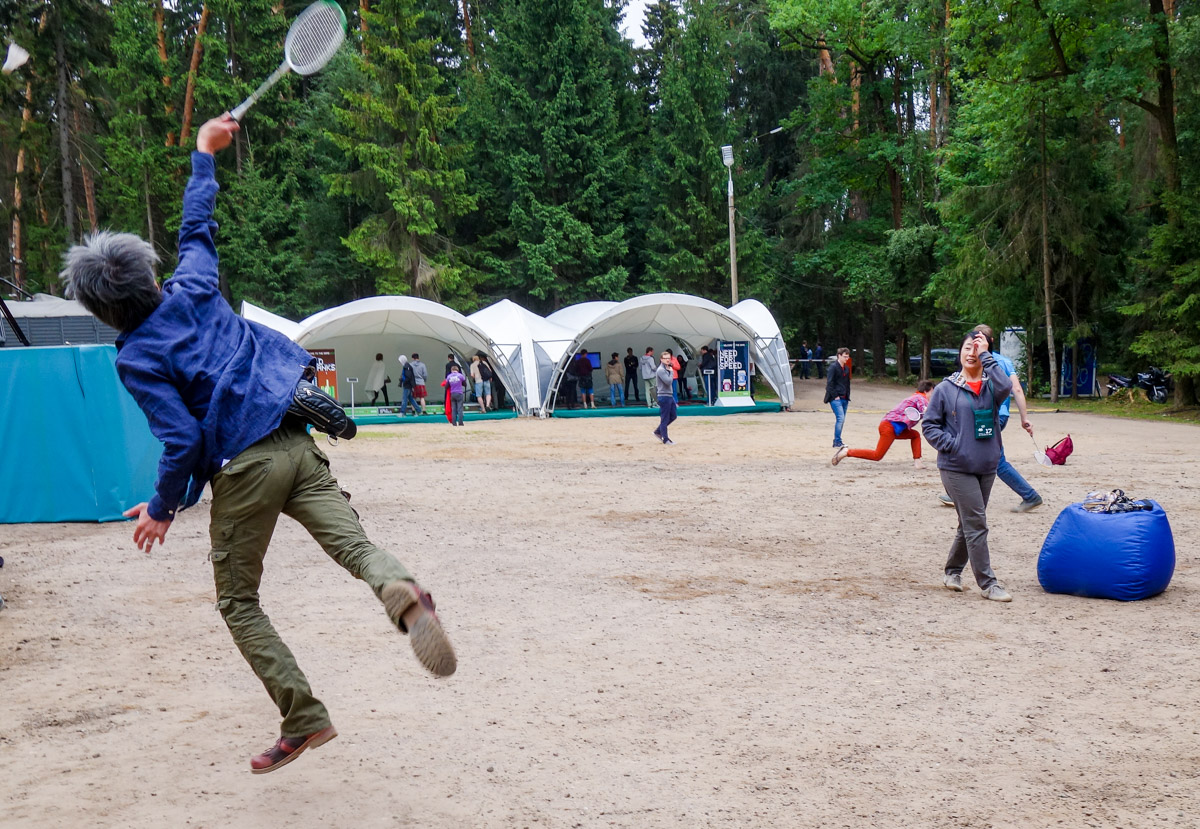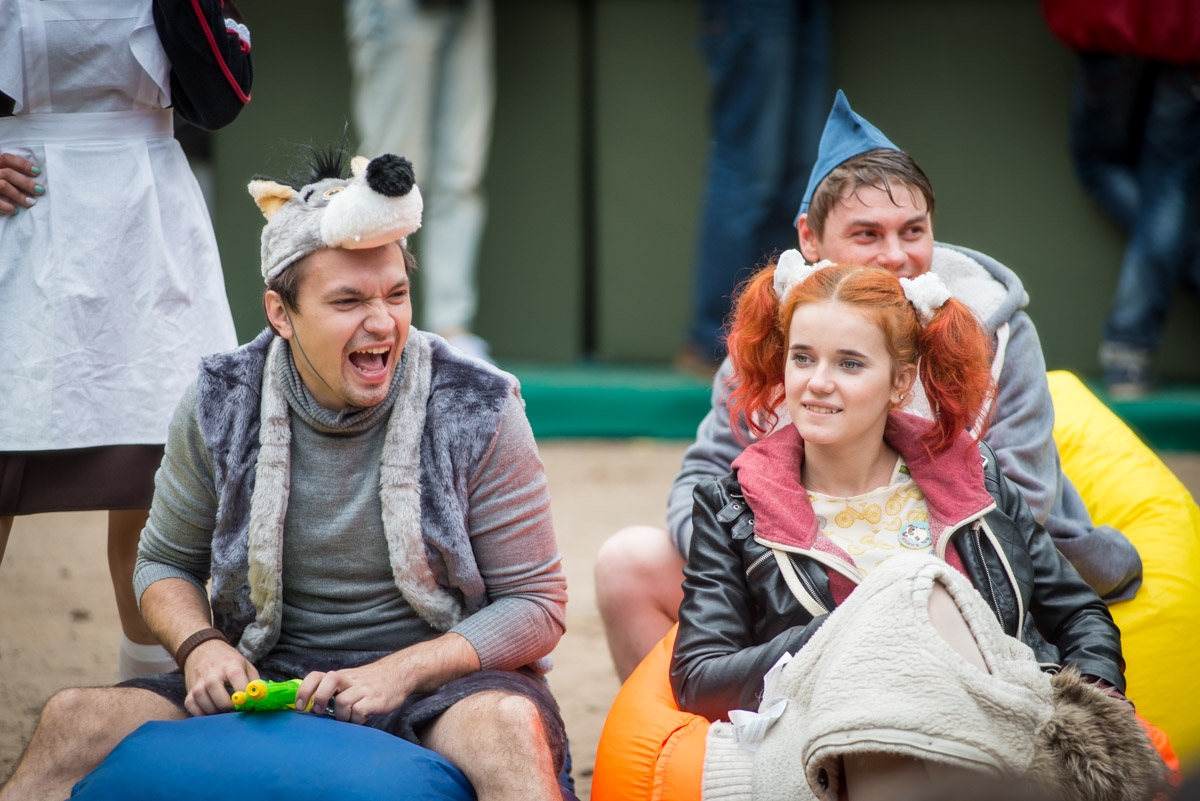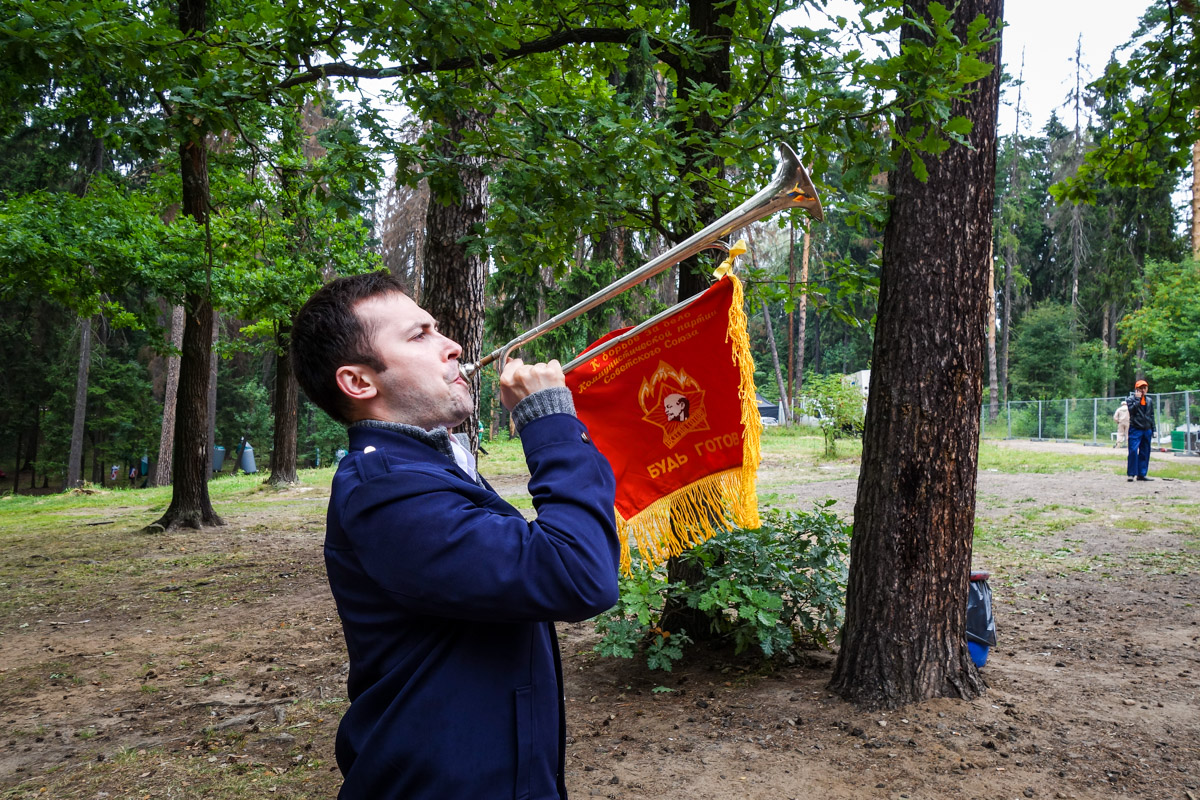 So what stuck in my mind most of all?…
There was a KL interpretation of the classic Russian televised 'What, Where and When' show, with none other than the TV show's Maxim Potashov in the role of the hidden voice giving out the brainteasers; however, in our interpretation he was perfectly visible. Btw, Maxim worked at KL around 10 years ago, so it was good to see him again – and answer one of his questions correctly :). For they weren't easy. Here, have a go yourself (no looking up on the net!)…
This one I answered correctly!:
1. Knowing haute cuisine better than most, the French say there's only one delicacy better than a dozen oysters. What? 
And here's a tougher one:
2. Concerned for the Russian economy, Tsar Nikolai I decreed to prohibit imports of goods without customs duties. In his decree was given the technical solution to this problem. What was that solution? 
I couldn't answer the second question, but our team could! The first question they did answer – only incorrectly.
Your answers I look forward to in the comments! Both the very first and the wittiest will be rewarded handsomely!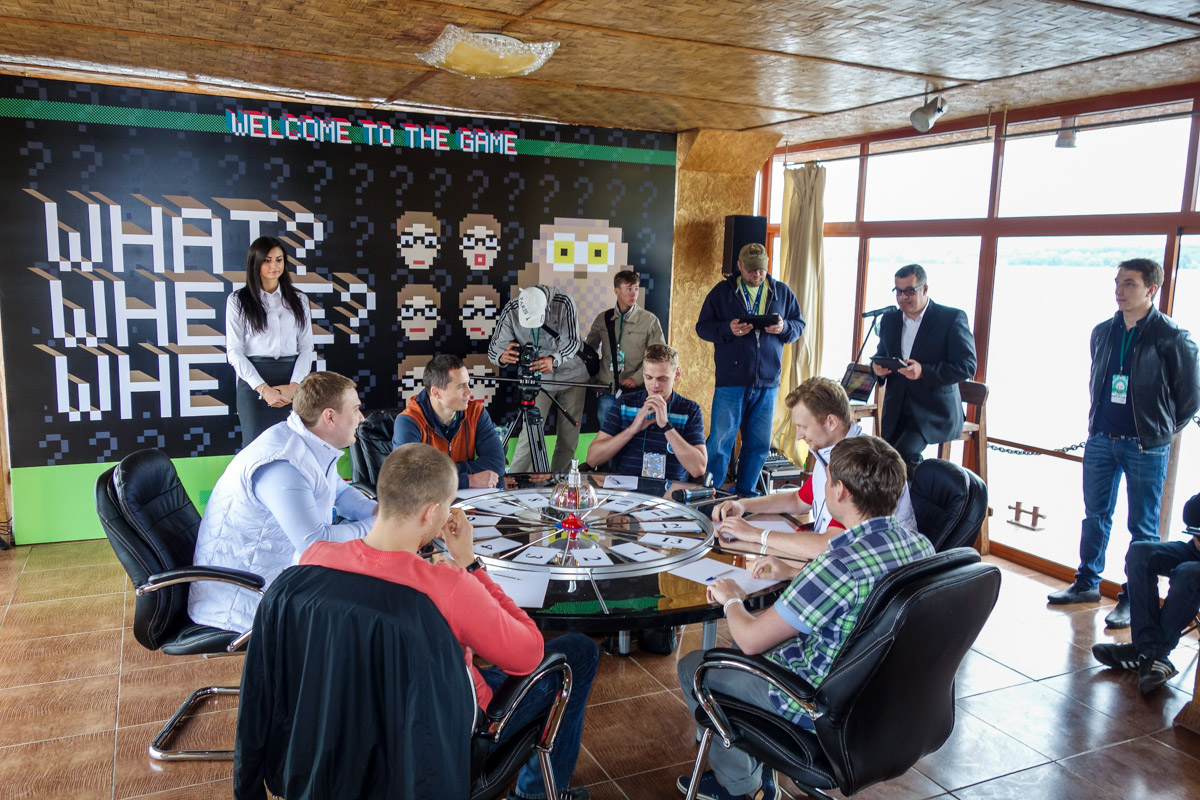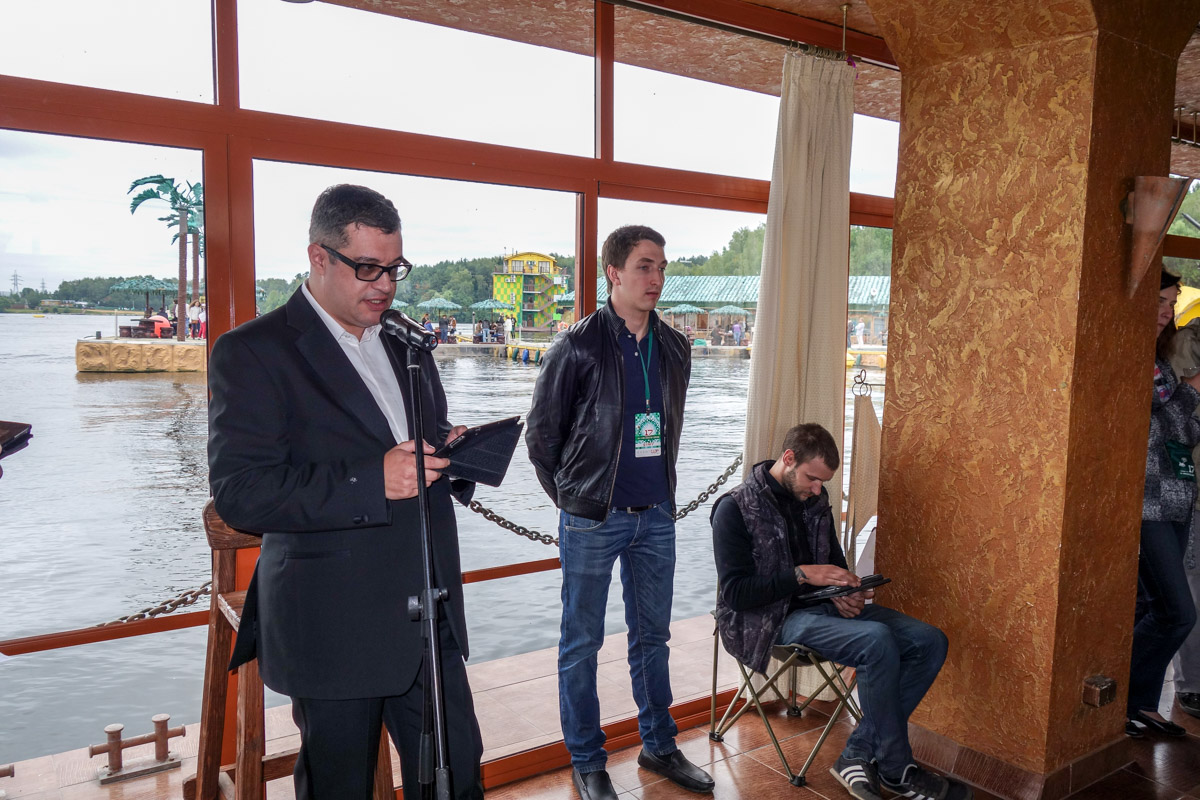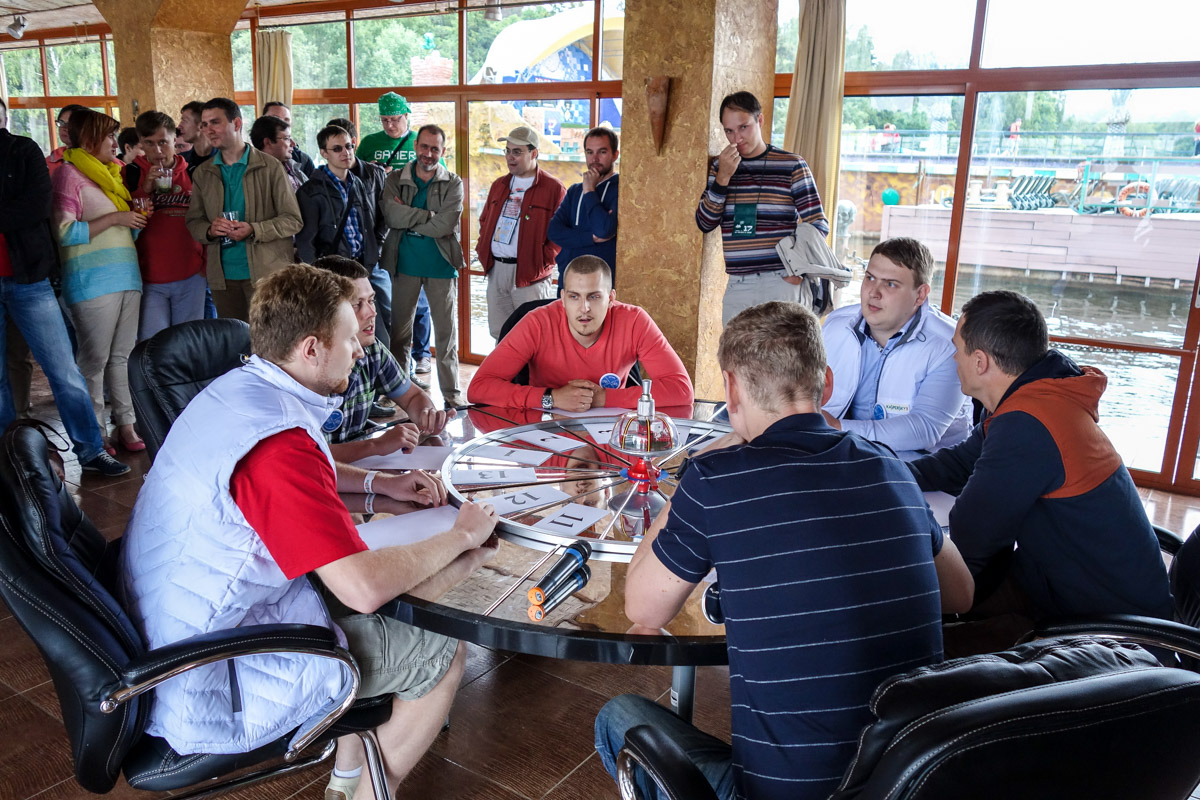 KLers' show. 
The variety show put on by KL guys and gals was really something. In fact it was another KL interpretation of the classic Russian televised KVN show :). I've long known we have talent at KL, but not quite this much! They could easily do just fine on TV with the performance they gave! KVN – are you listening? :)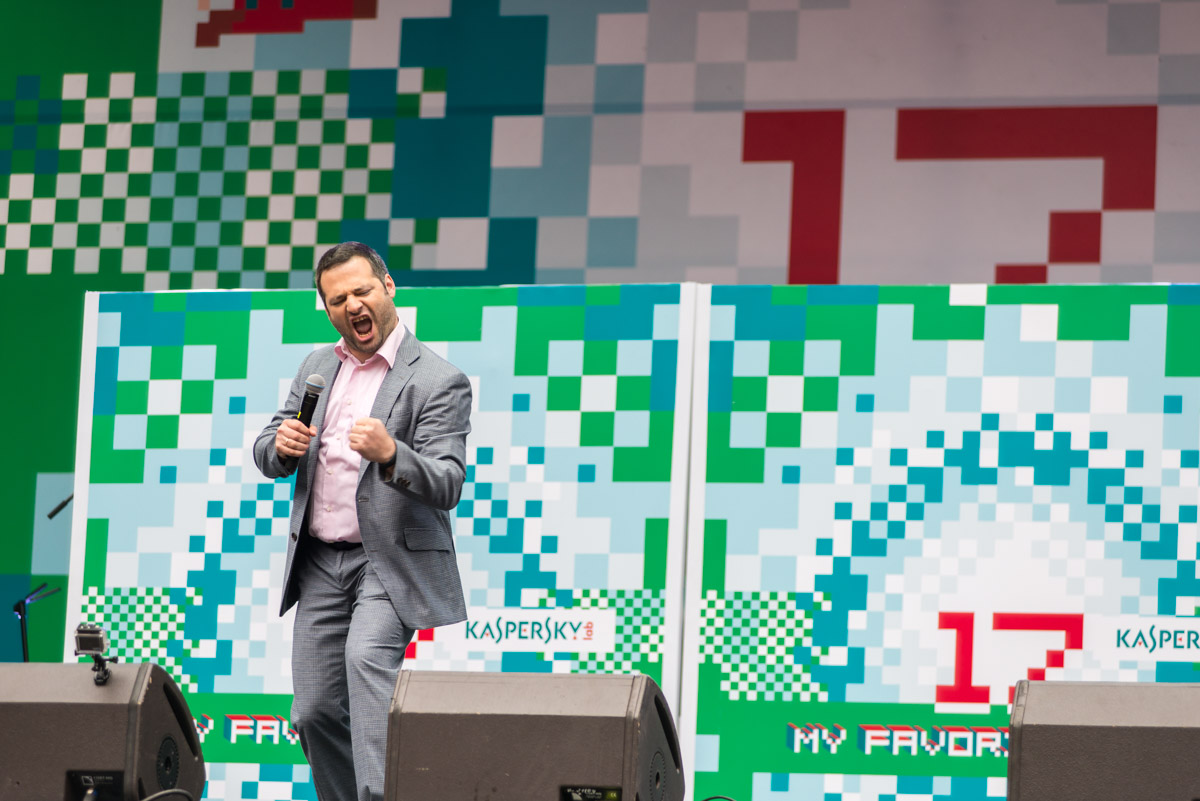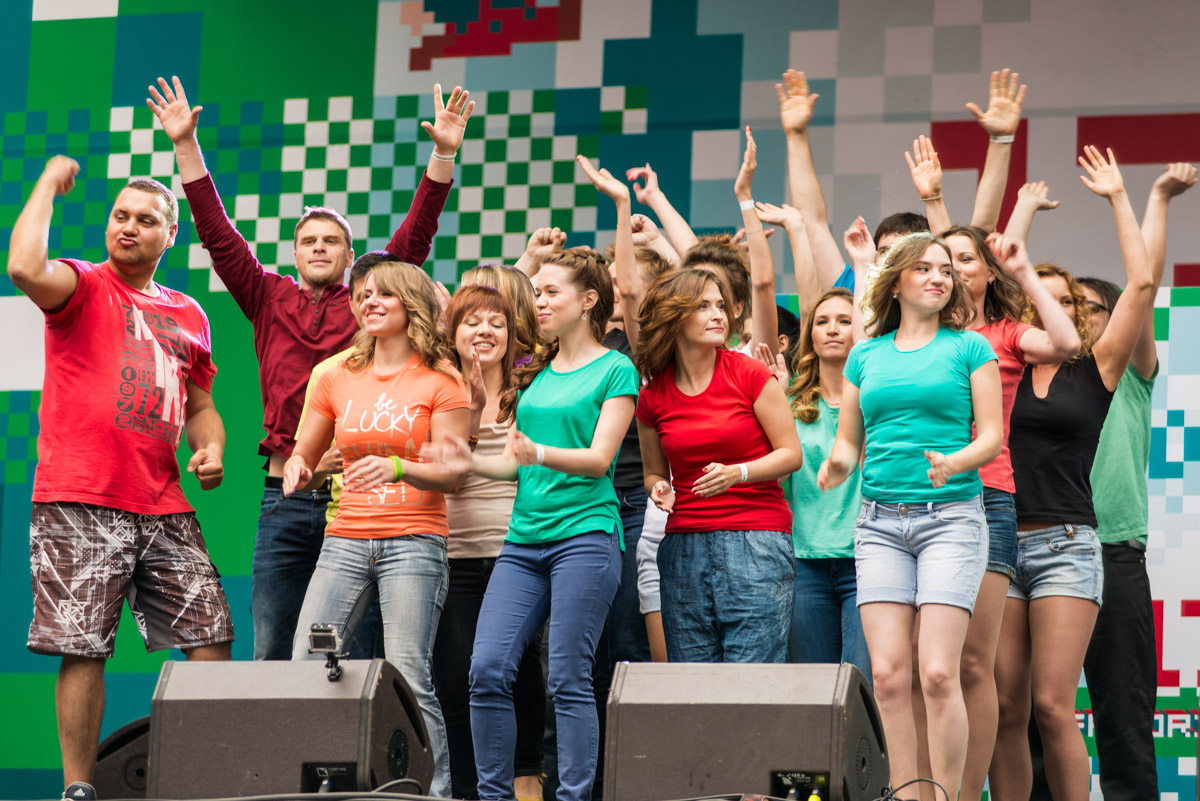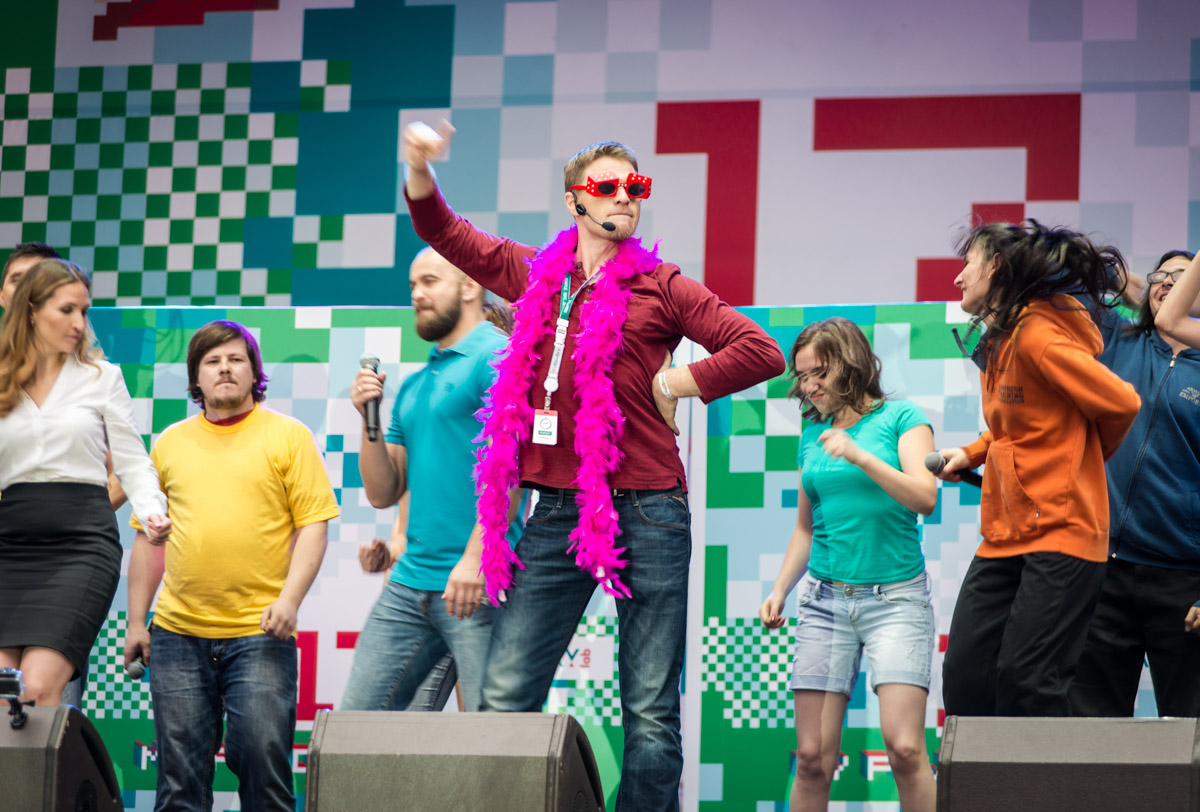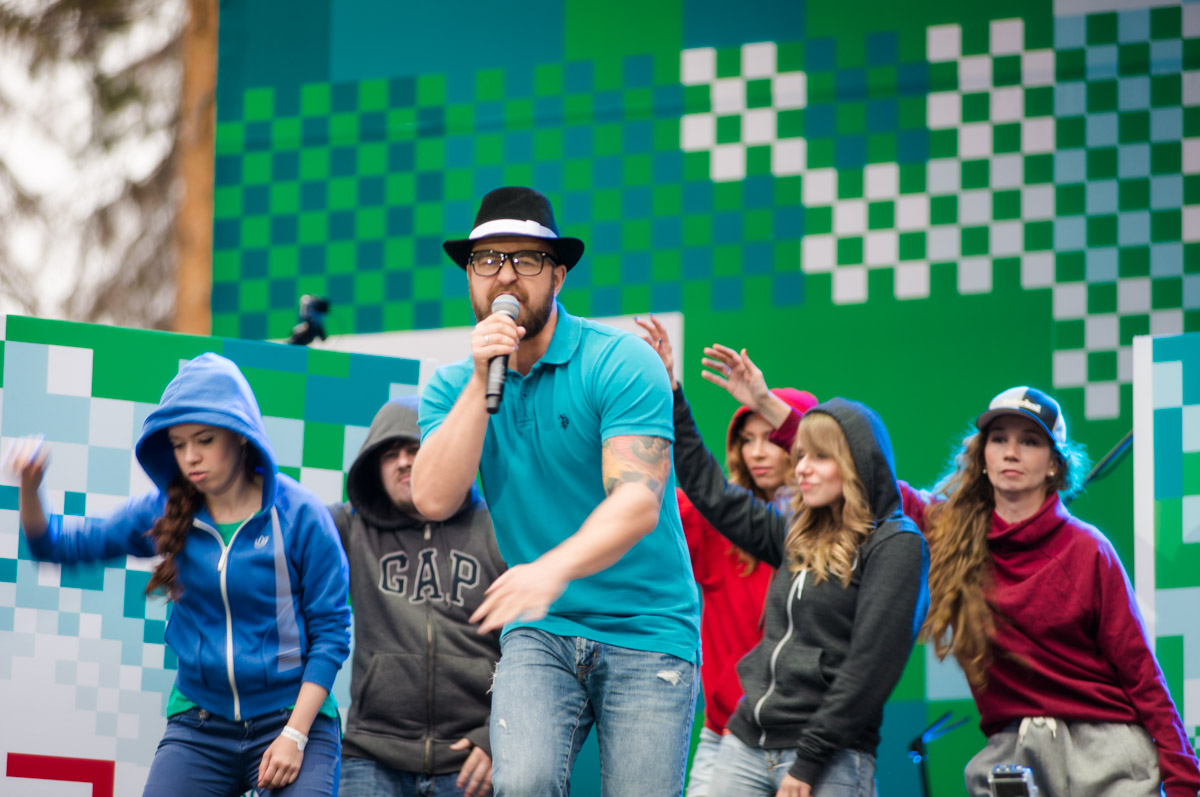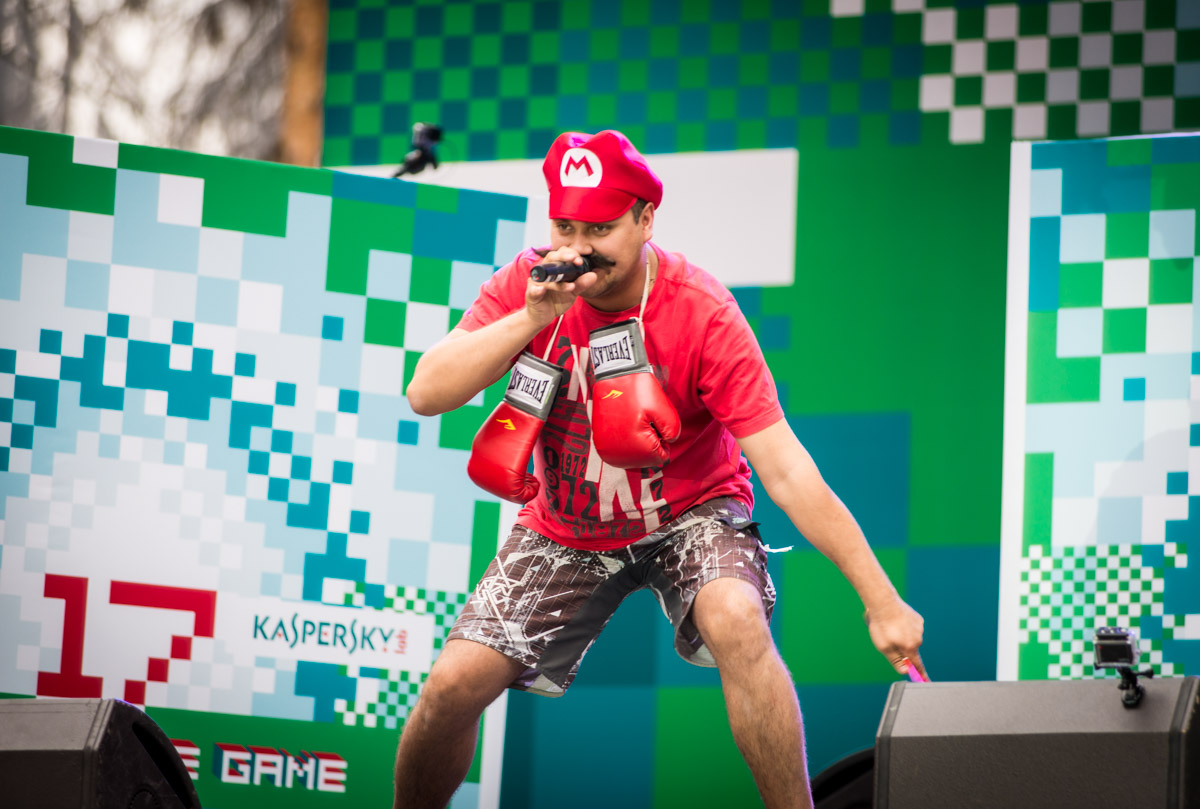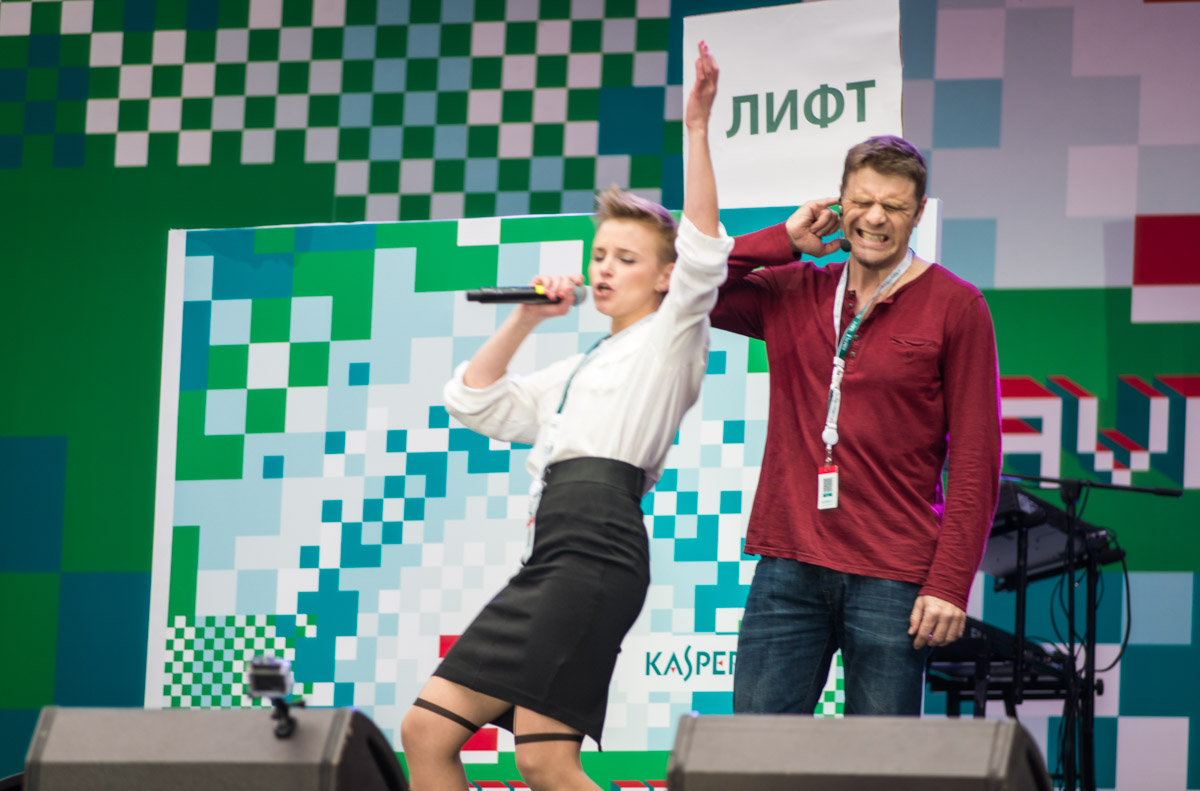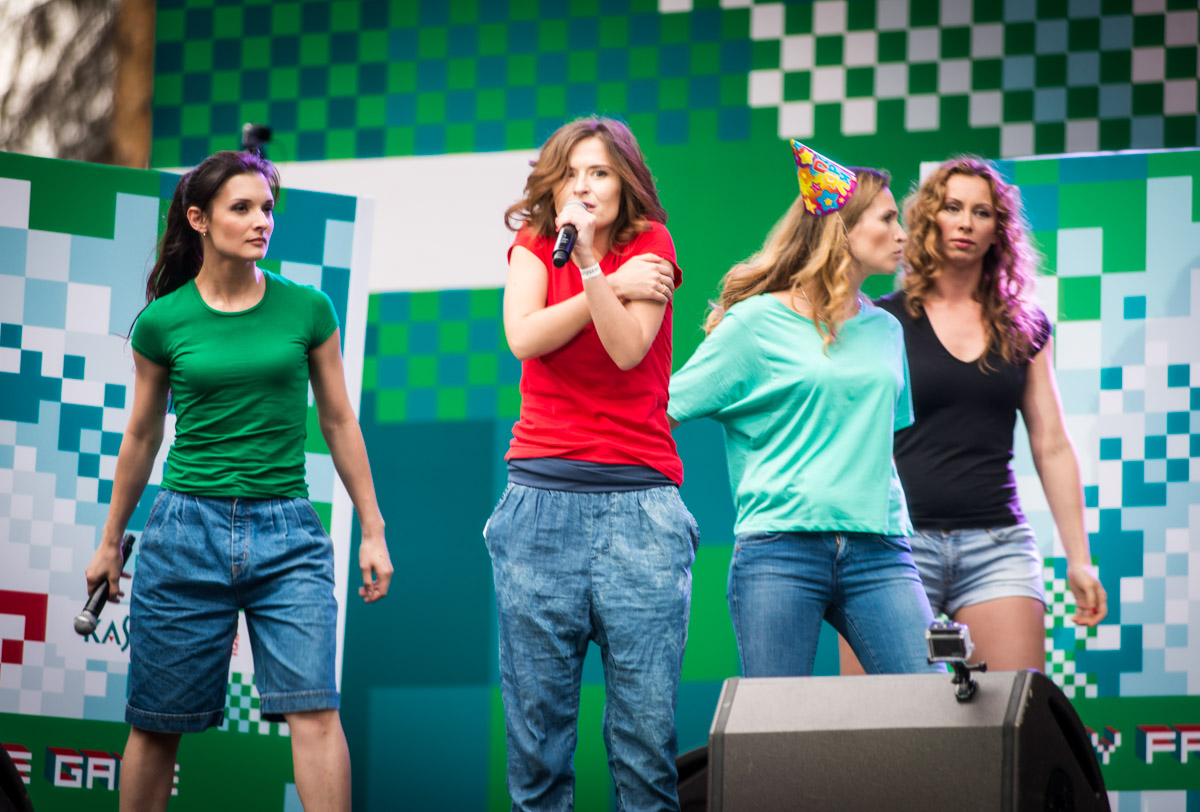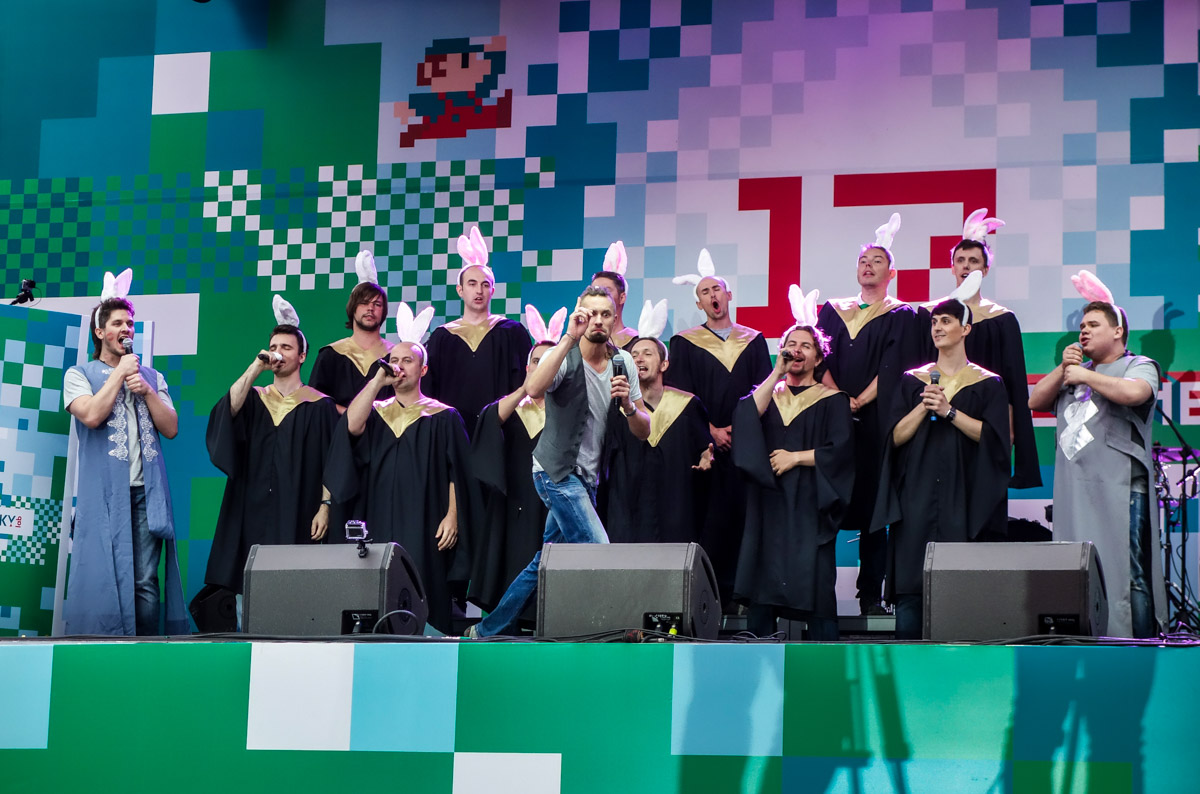 It goes without saying that the fairer sex team won. Guess that could have been expected, considering that 2/3 of KLers are guys and the outfits of the girls were very… feminine.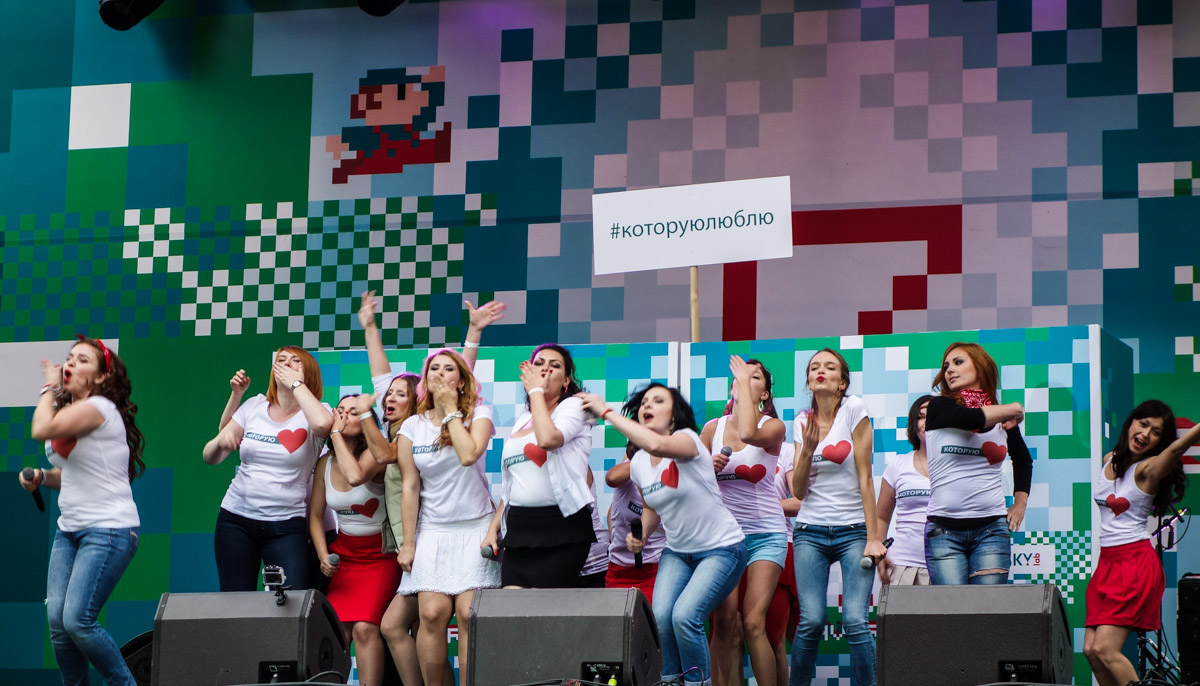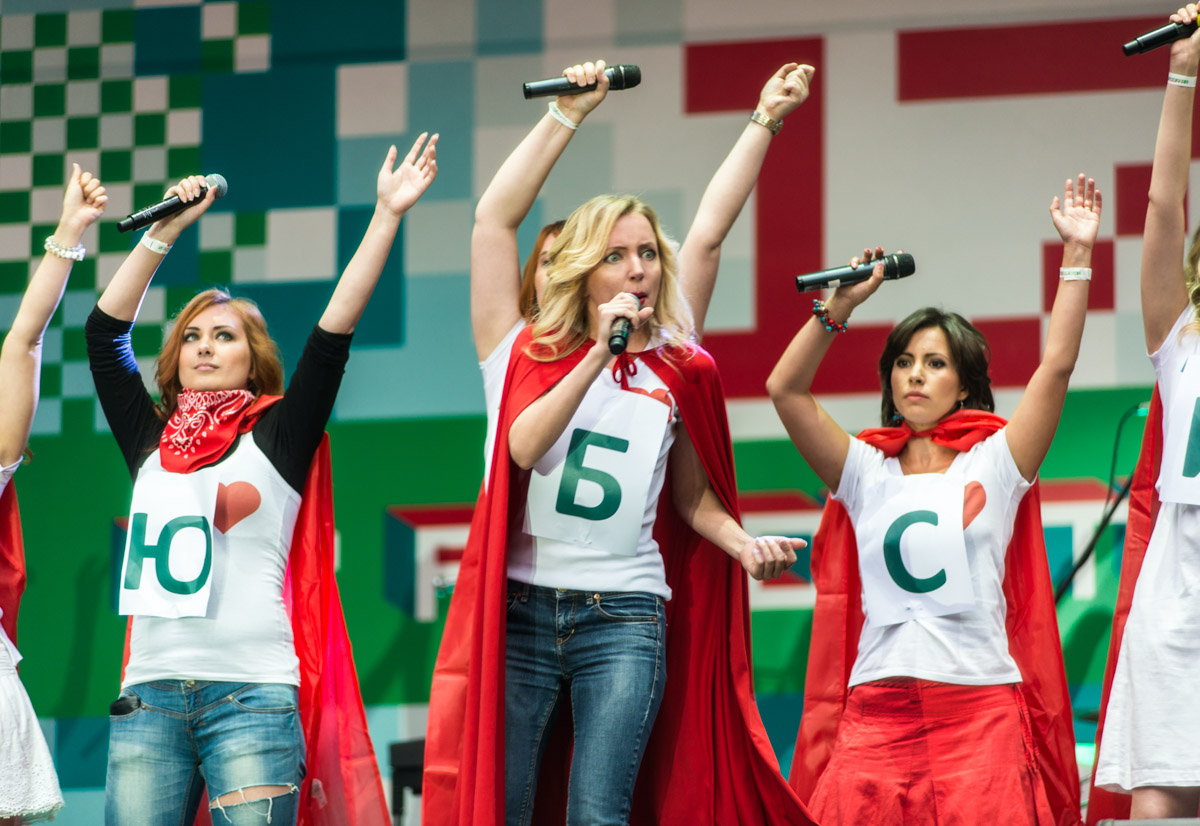 Next up came the headline act, all the way from Sweden. I have to admit I hadn't heard of 'The Cardigans'; however, two or three of their hits I sure recognized, especially My Favorite Game. Cardigan wearers – and fans – seemed pretty ecstatic with their performance.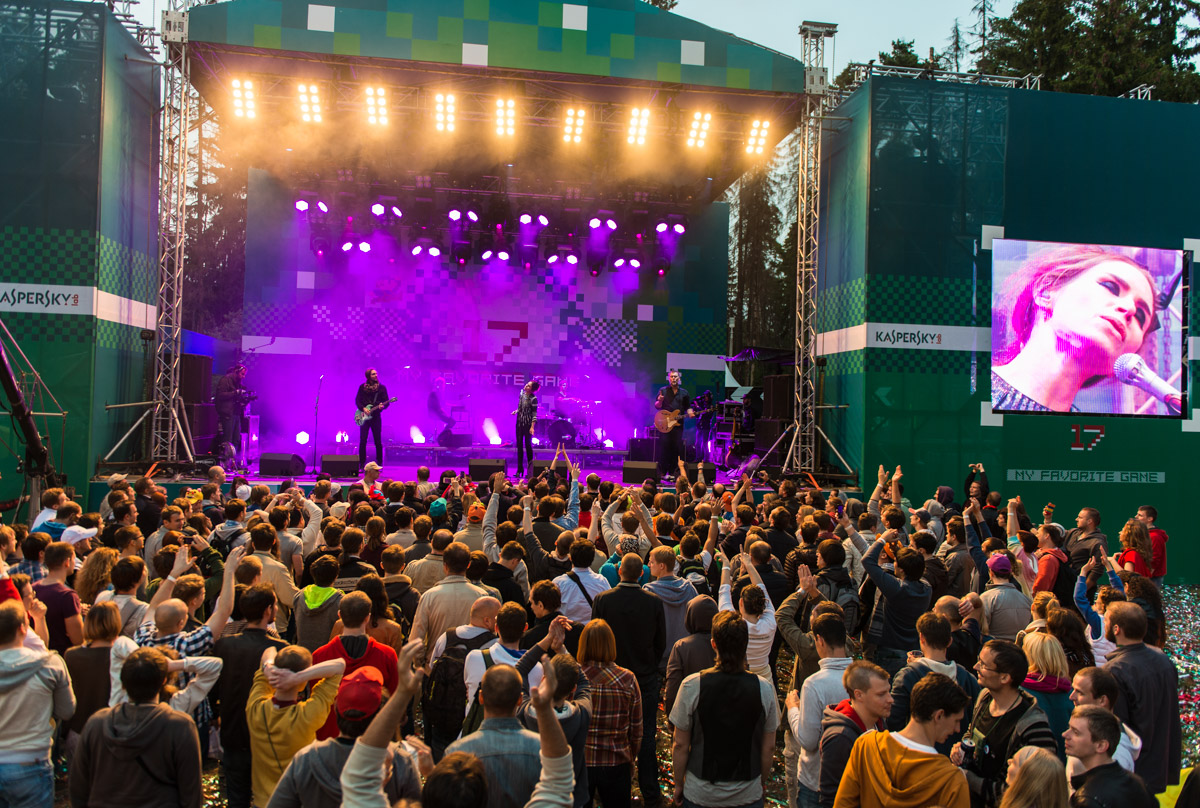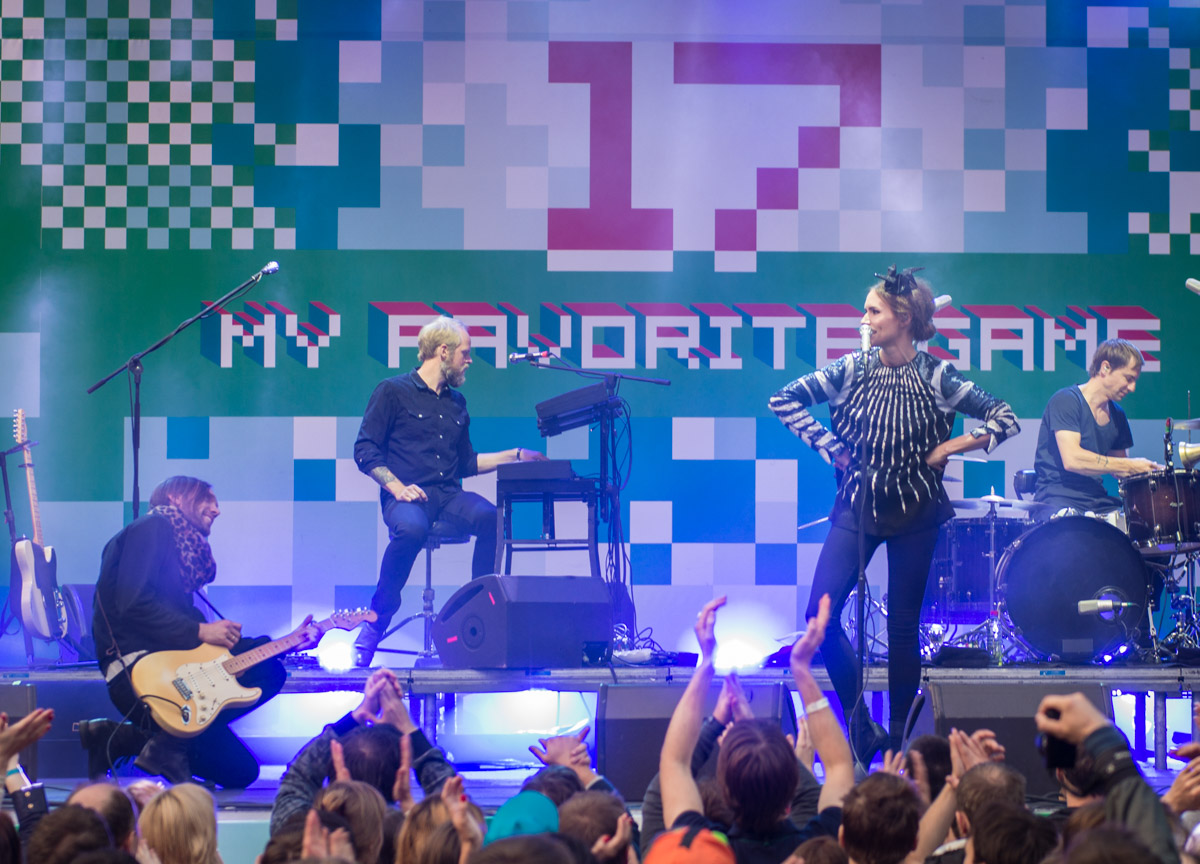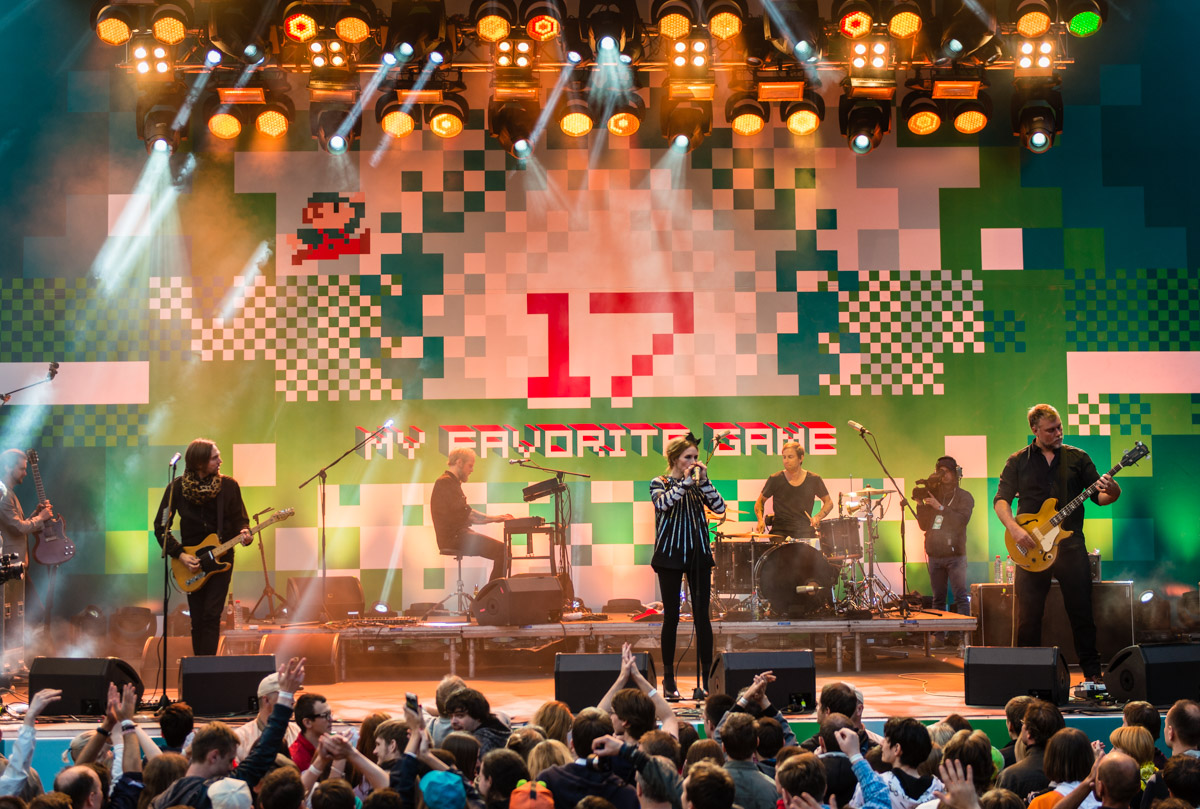 After the band was a disco. By then it had already gone past 10pm, and after a noon kick-off you'd think folks would have started flagging. Not KLers!
In all, a super successful b-day bash! Congratulations all!
Ok, now get back to work! But for those who have the time – have a look at the rest of the photos – here.