Korean new office; Hainan déjà vu & fish.
Hi folks!
Another intense stint of globetrotting is over – finally. We'd been on the road for almost two months, visiting eight countries in total. It went like this: Dominican Republic – Brazil – Chile (Patagonia) – Saudi Arabia – Italy – Germany – Korea – China.
The second half of the journey turned out to be really tough – non-stop sprinting as opposed to the steady-jog pace which we normally aim for. Meetings, speeches, and moving around from A to B to C… with hardly any let-up whatsoever, not so much as a stroll after a long day – for two whole weeks! I was starting to burn out – when the habitual zip and zest and general lust for life just vanishes and everything seems either uninteresting or irritating or both. A bit like jetlag – which incidentally had also been building from acute to chronic… Cue some much-needed MANDATORY down time. Happily for me – in Hainan – the Chinese island some 30 kilometers to the south of the mainland. I had about a week there. Oh boy, did I need it. And, oh boy, how I enjoyed it.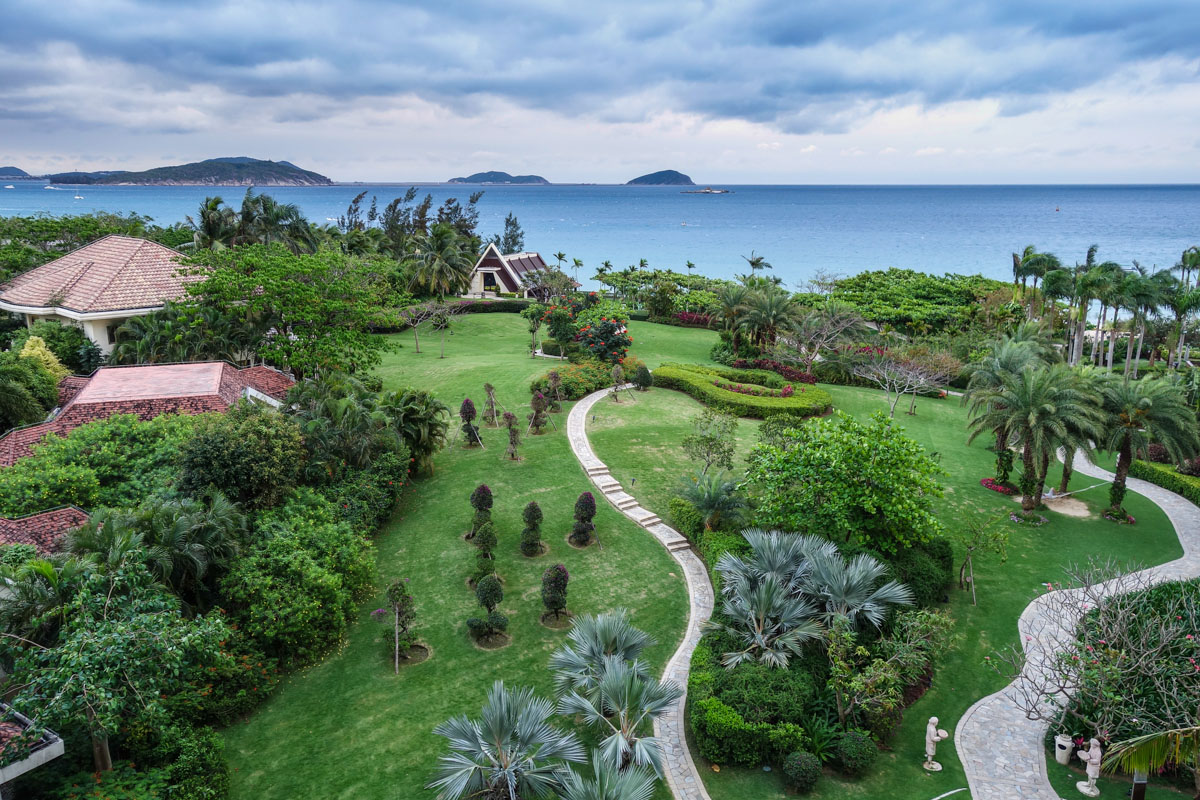 Summarizing this latest world tour won't take all that long as, since Patagonia, there was hardly any time for tourism. So, briefly…
It started with an intercontinental leap from Frankfurt to Seoul. Among plenty of interesting work-related stuff in South Korea, one important occasion I must highlight was our visit to our new regional office! Nothing fancy (how I like it), but fully functional and superlatively spotless! It doesn't have many employees yet, and those it does have were all out in the field, so we didn't do as much 'inspecting of the guards' as we'd have wanted. The only person we did meet was the very camera-shy office manager. Which I hope explains the lack of peopled pics…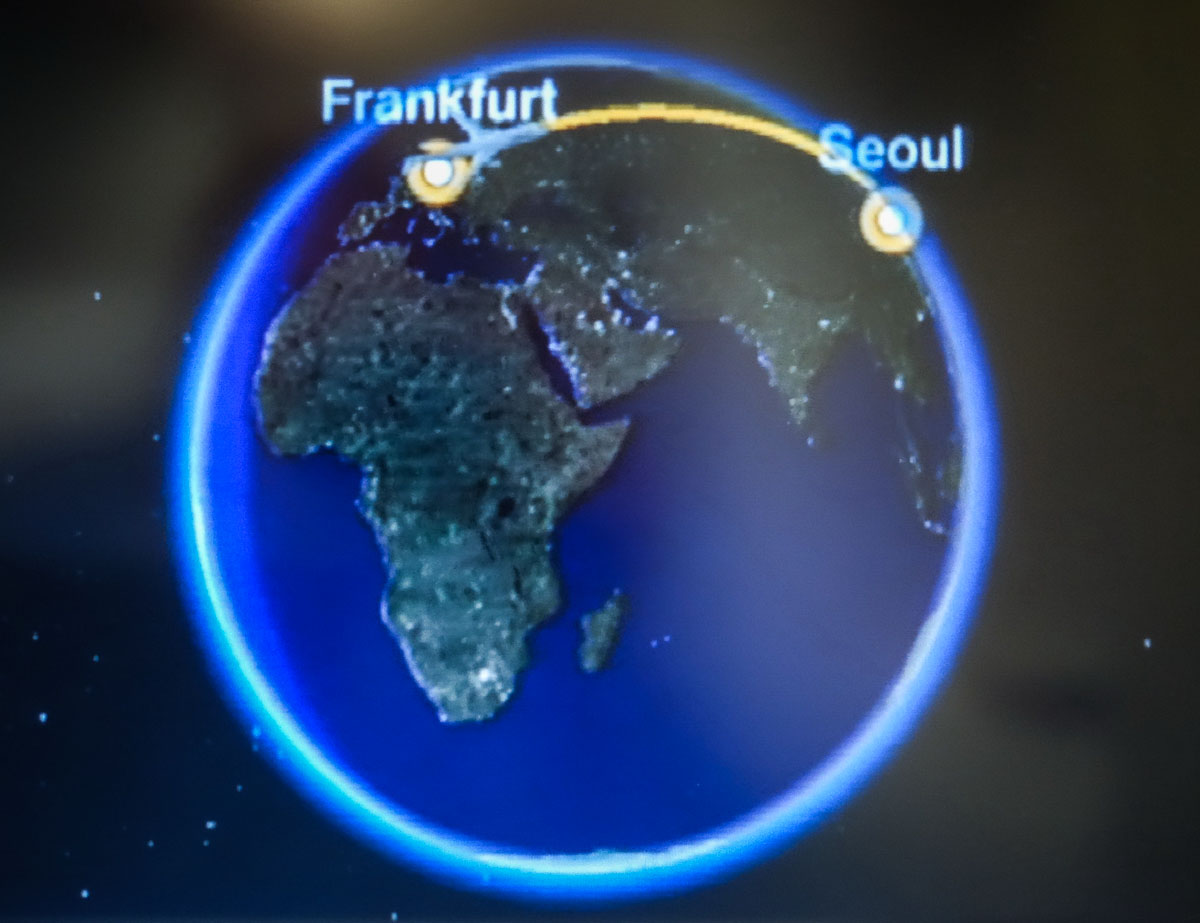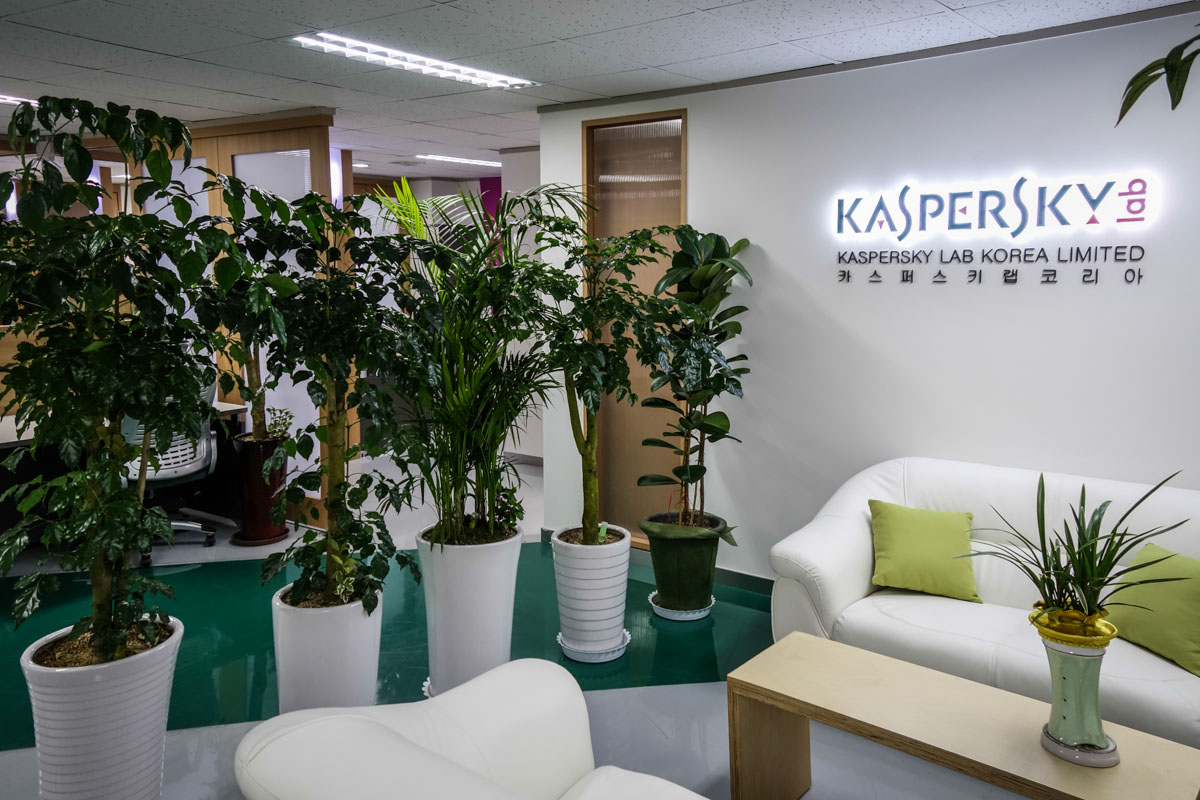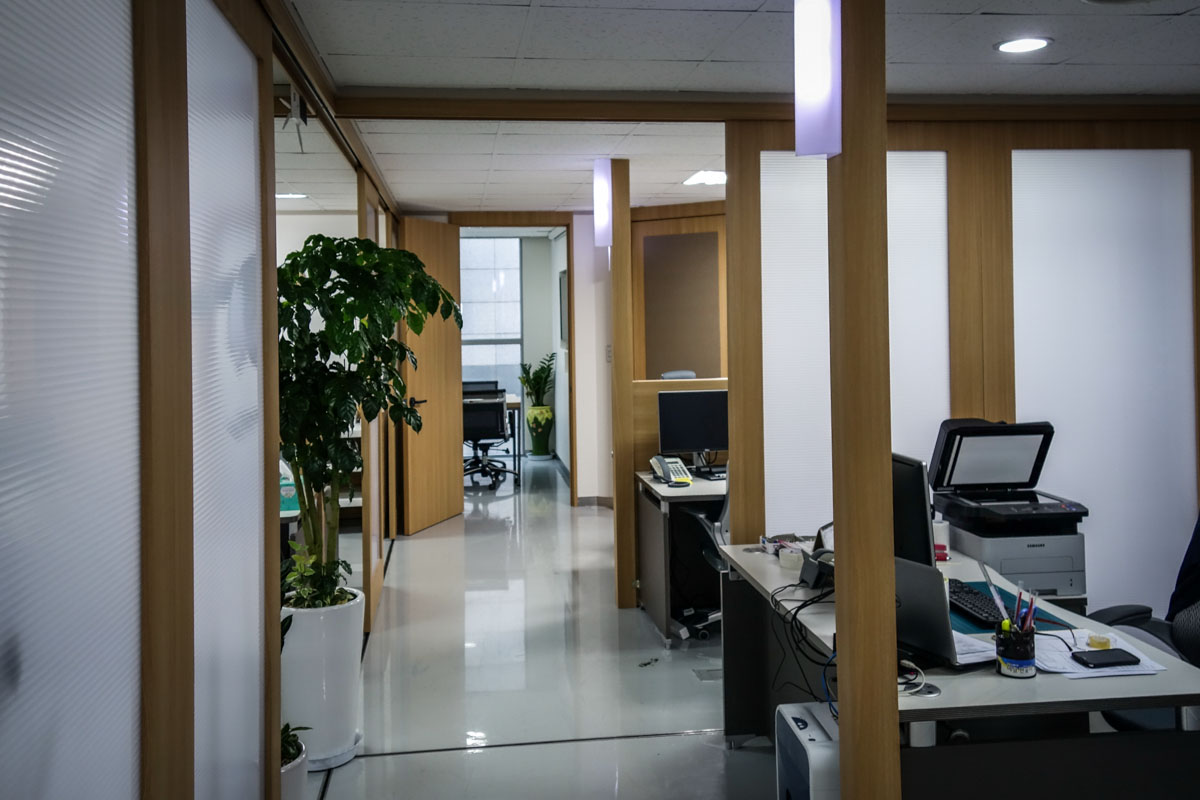 Finally, Sanya, Hainan – at the Marriott.
Phew. I felt a bit nostalgic checking in. I was first there exactly five years ago – for one of our APAC partner conferences, and since then I've been back another couple of times. But it was as if I hadn't been away.
Absolutely nothing seemed to have changed. The sun shone with the same intensity, the sea was the same temperature, the cocktails tasted the same… even the sun loungers and umbrellas were the same. The only change appeared to be that the palm trees had grown taller. So, as I say, all was very familiar. But I wasn't complaining. Familiarity breeds contempt comfort :).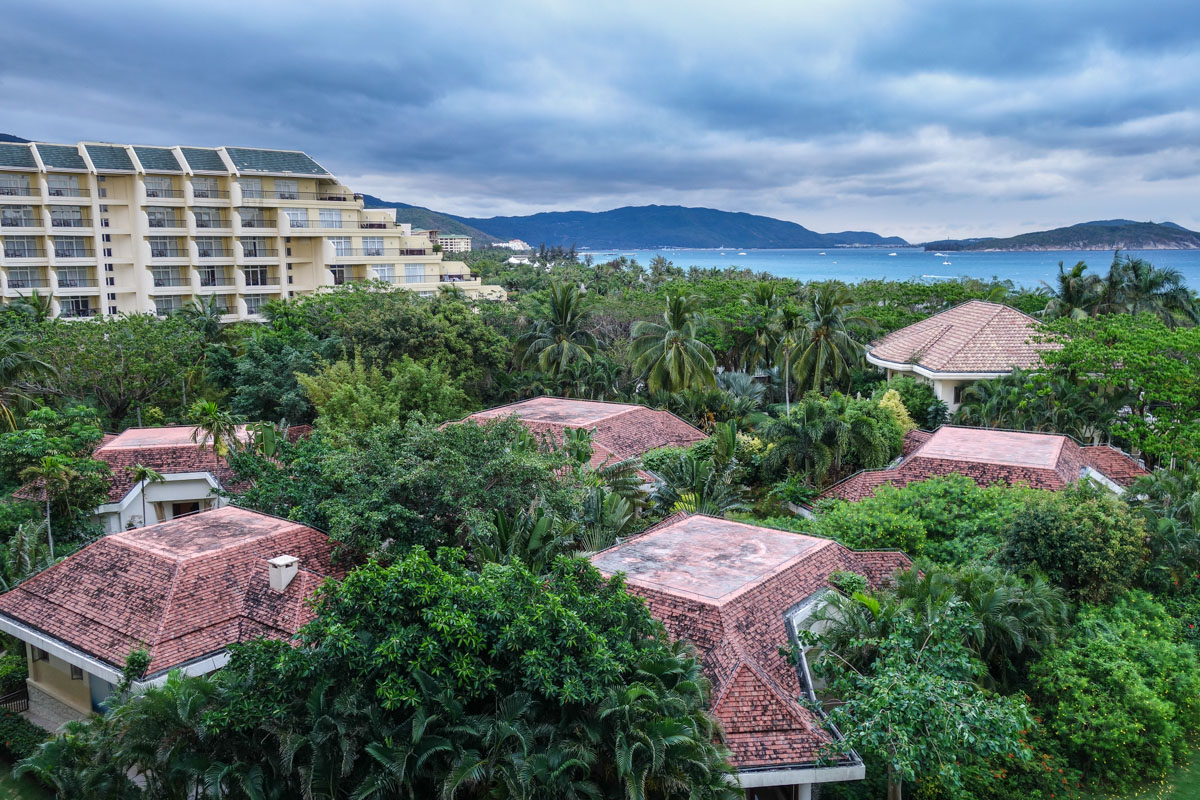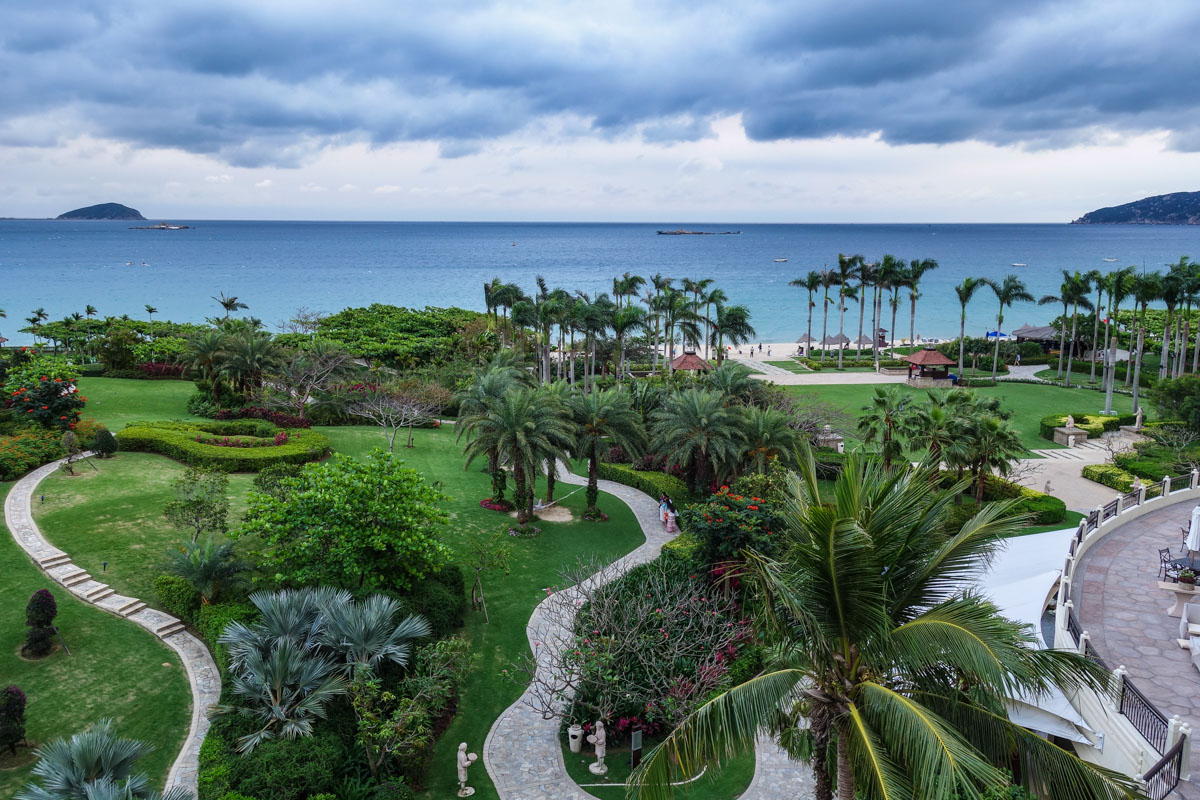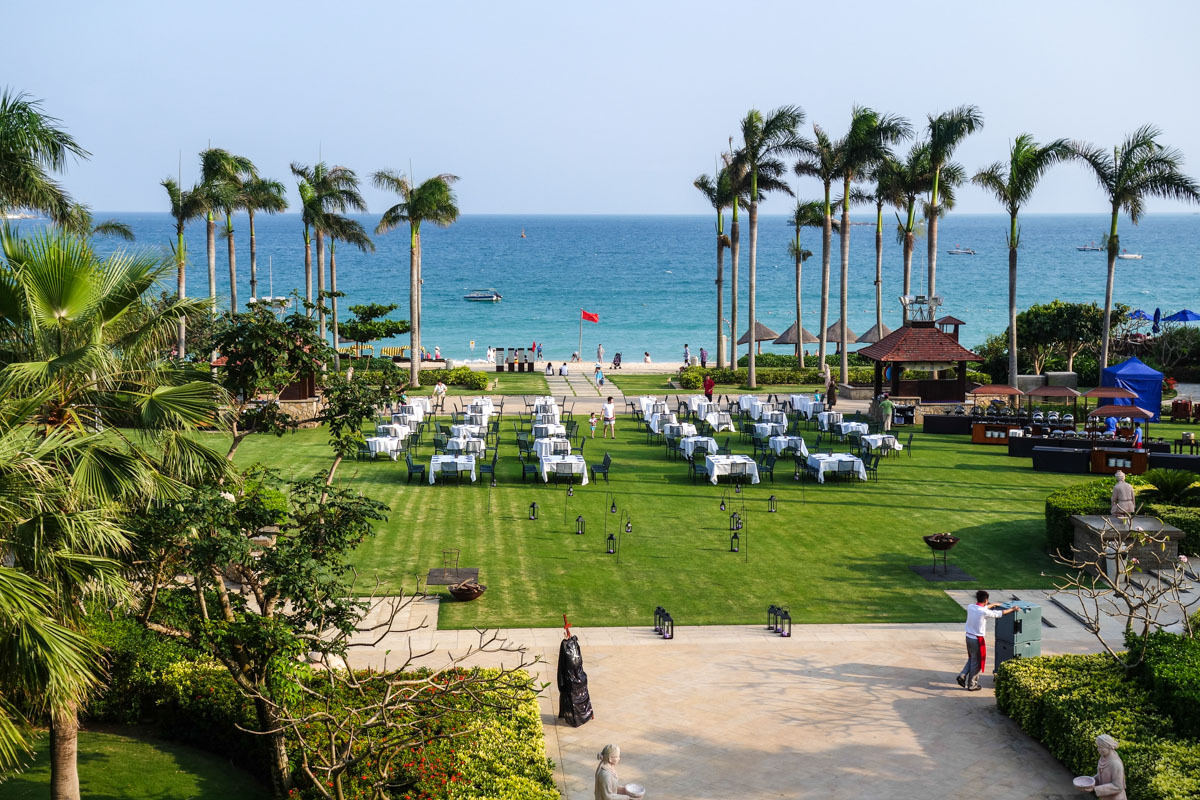 The seafood restaurants here are out of this world.
Oh my lord.
They line the shore under the palms, and you can either sit in one of the open-space tables or in a closed-off room (which they love in China). BYOD is also possible here; not 'bring your own device', but 'bring your own dinner'! You just buy assorted fresh (like, alive fresh) seafood items in the local market (if you're with someone who knows what they're doing) and then ask to have them cooked and served at one of the eateries. Crabs, prawns, unknown fish, unidentified mollusks, and all sorts of other yummy marine morsels… One word: aaaaahhhhhhh.
All of it fried or steamed, served with scrumptious sauces and special spices. The taste makes you want to… laugh and cry. And then when they bring you the check for all that fantastic cooking, well, unaccustomed tourists can indeed easily start to cry… The prices! Ohhh, such prices – for all that??!! But I won't tell you about the prices. Get there yourselves – and cry yourselves.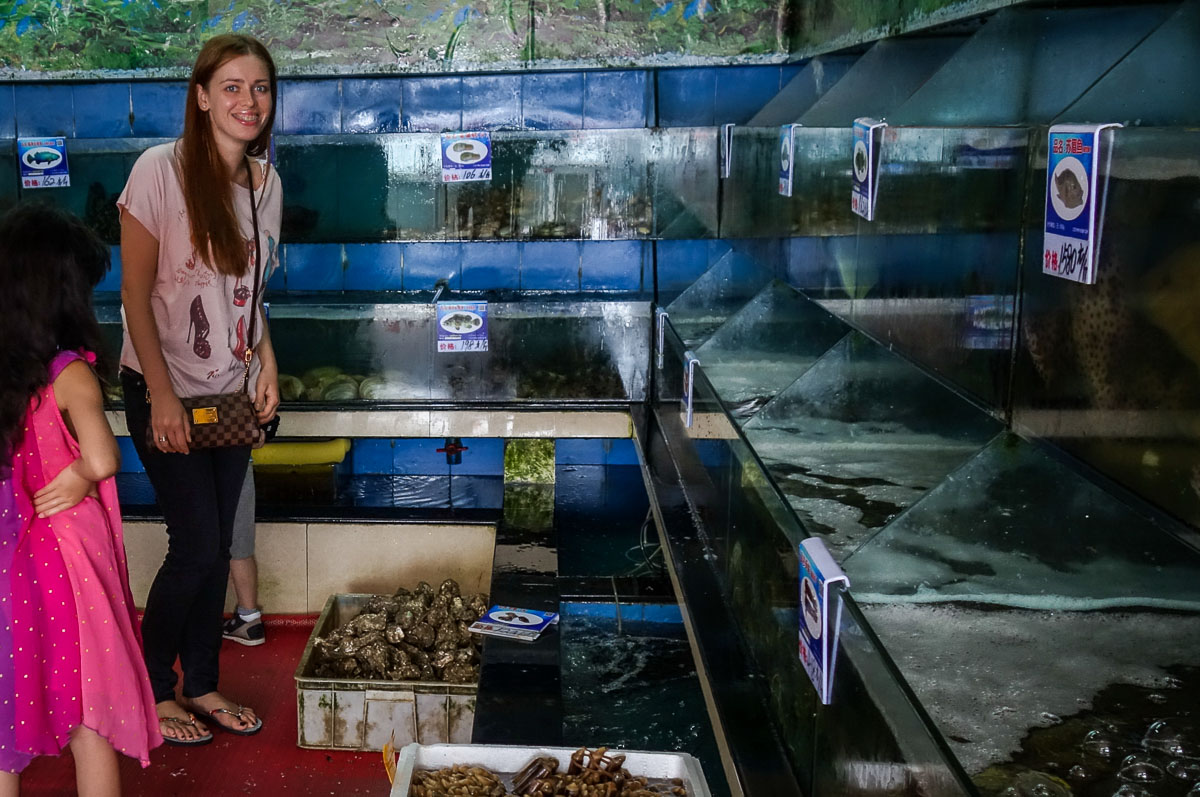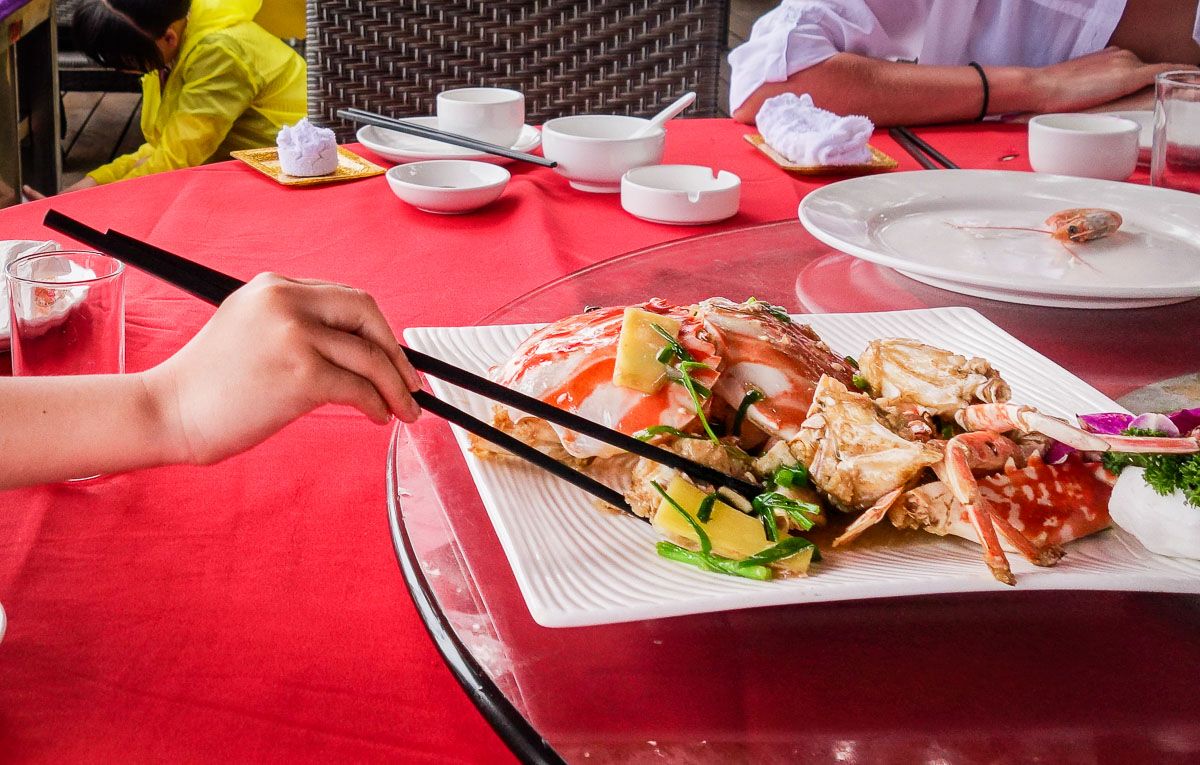 If you do ever decide to go there not just for the beaches and food, but also for an informative tour – I recommend you go to the local… I don't know what to call it. A naturally beautiful Buddhist park on a hill with plenty of big rocks strewn about – Dongshan Ling.
In half an hour you can walk to the top of the hill. In some places there are steps, others tunnels, which take you past various small Buddhist temples and tea ceremonies. Very nice. Highly recommended if you have five or six hours to spare: the road from Sanya takes about 60 or 90 minutes (depending on how sensible the driver is – or isn't), and you need two or three hours for strolling about and staring at the Buddhism and nature once there. Most worthwhile.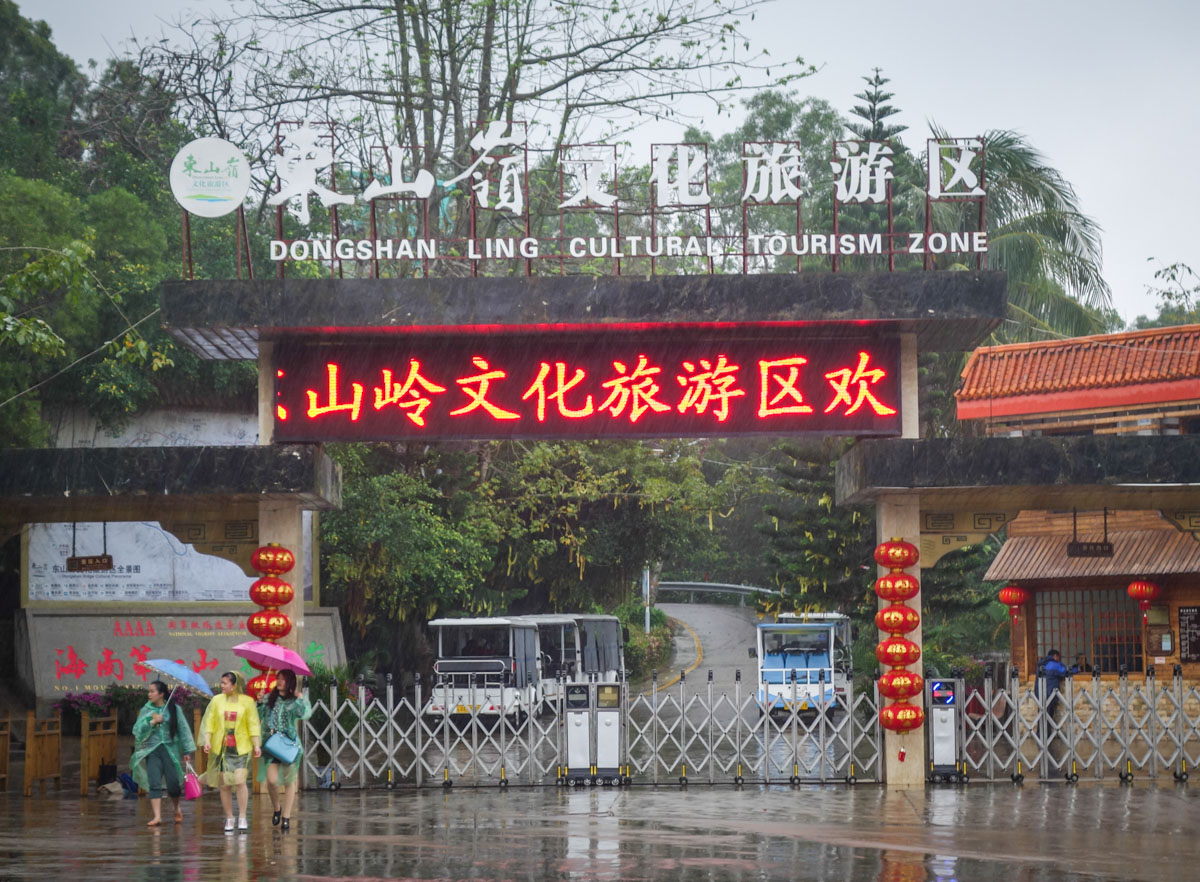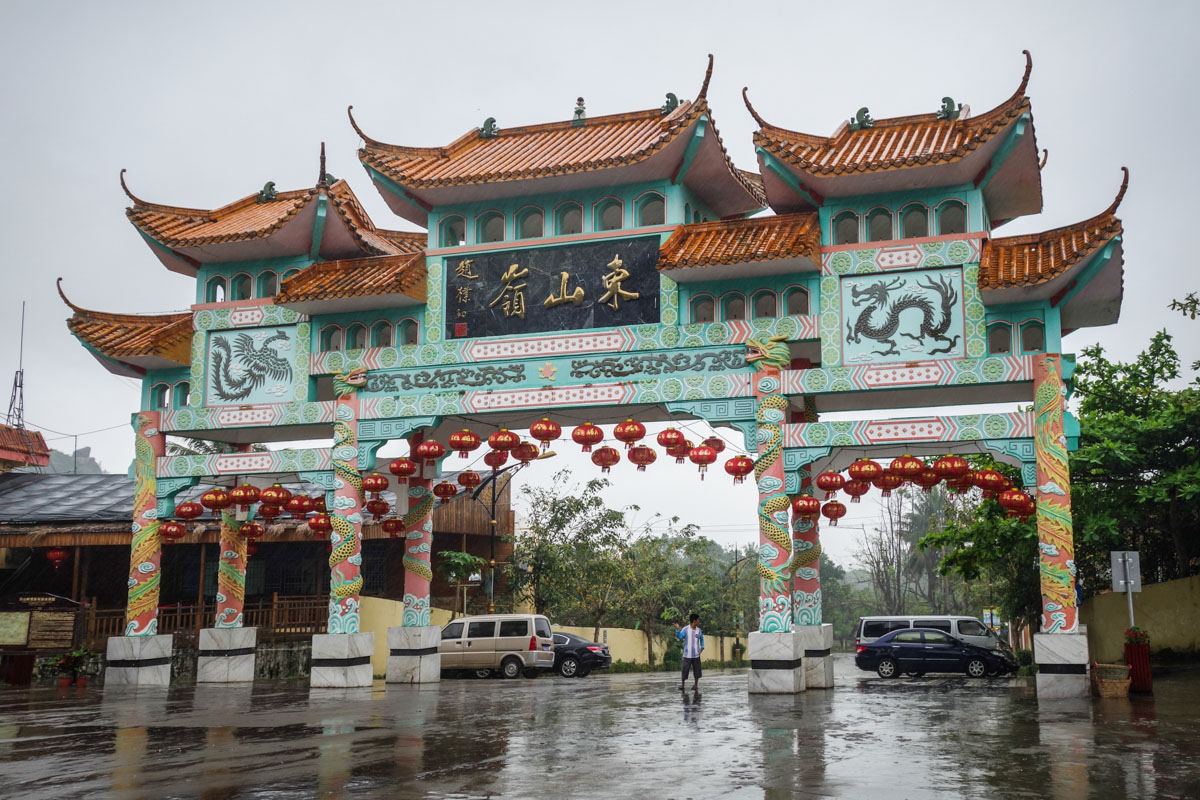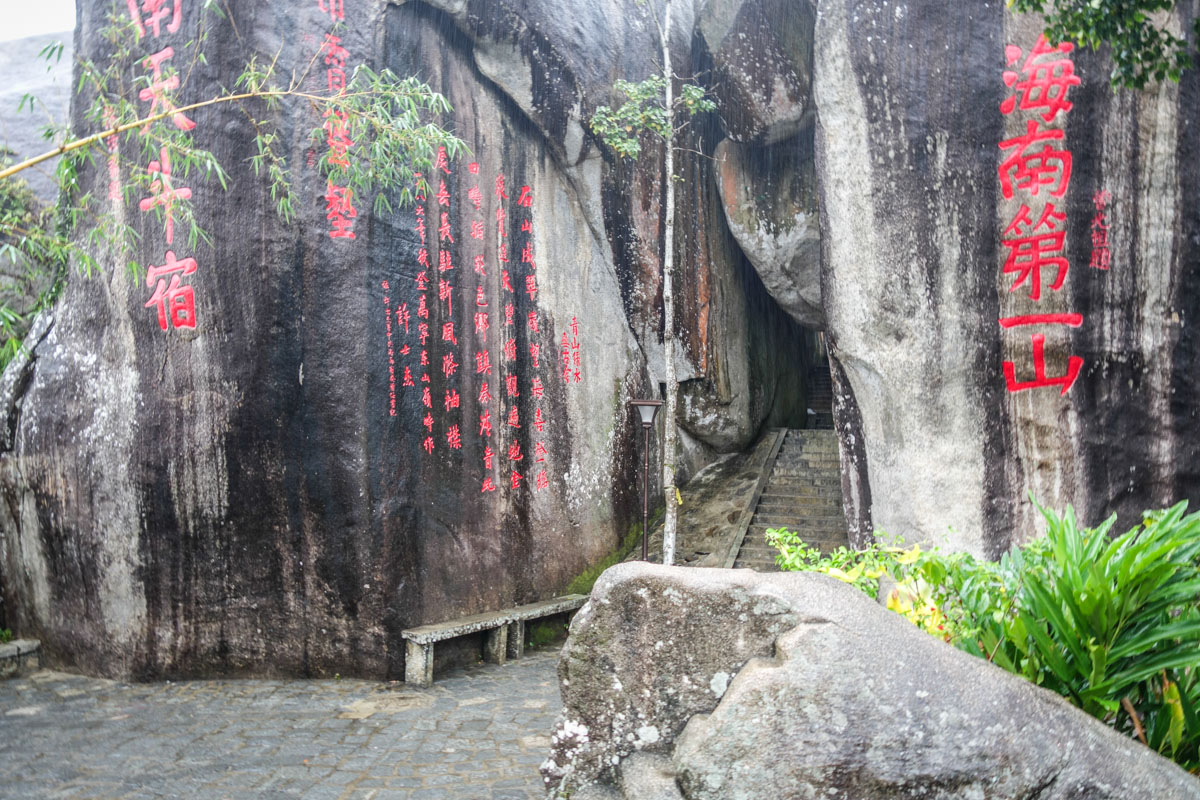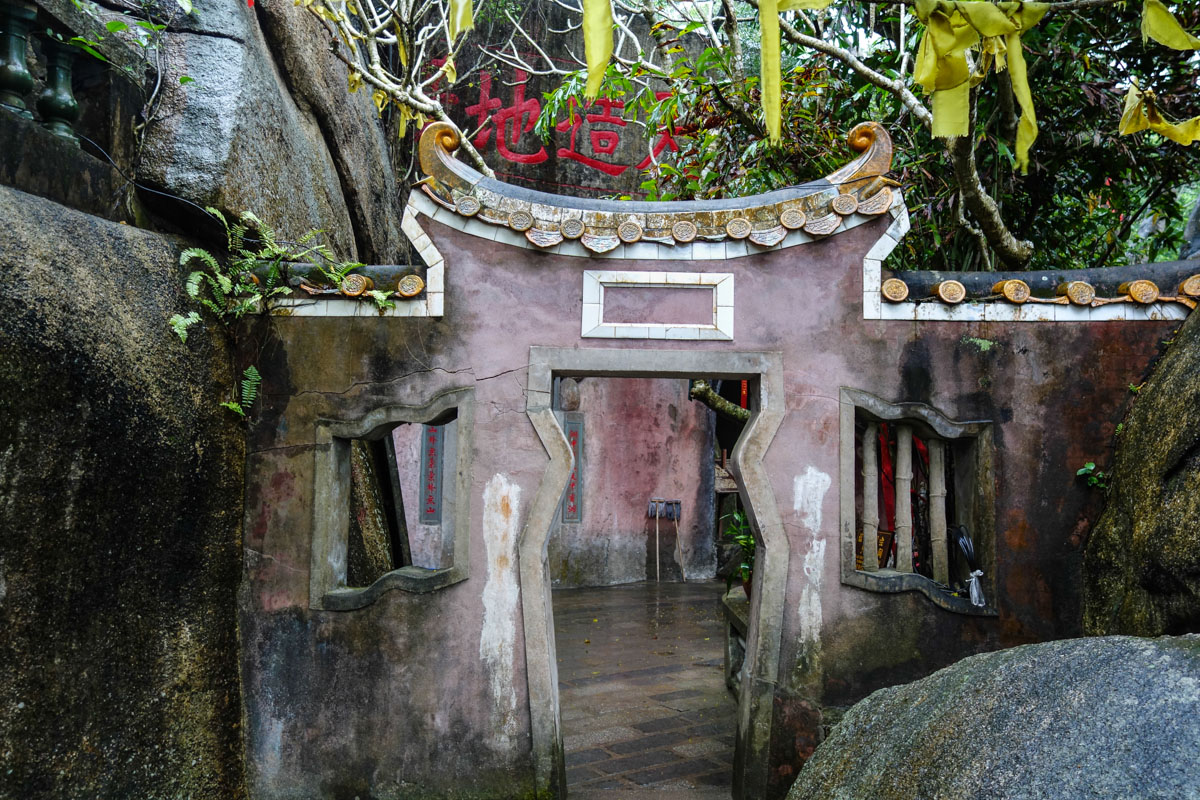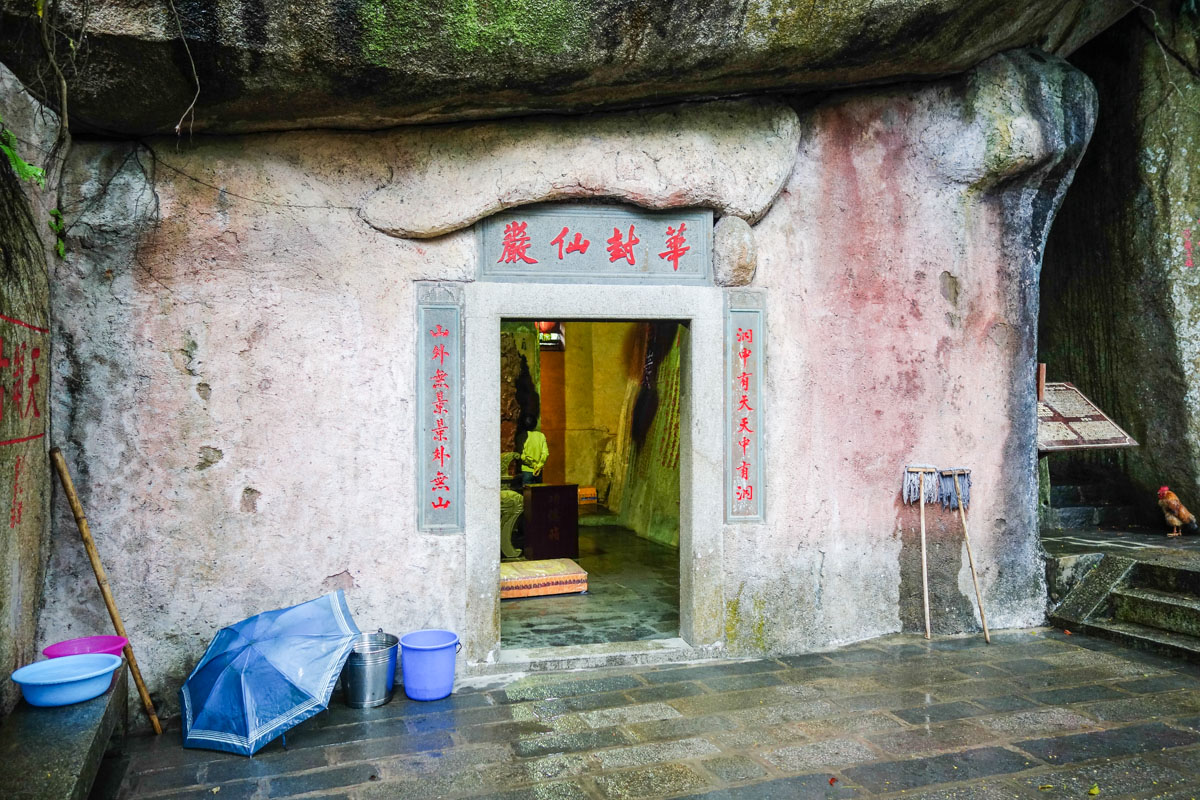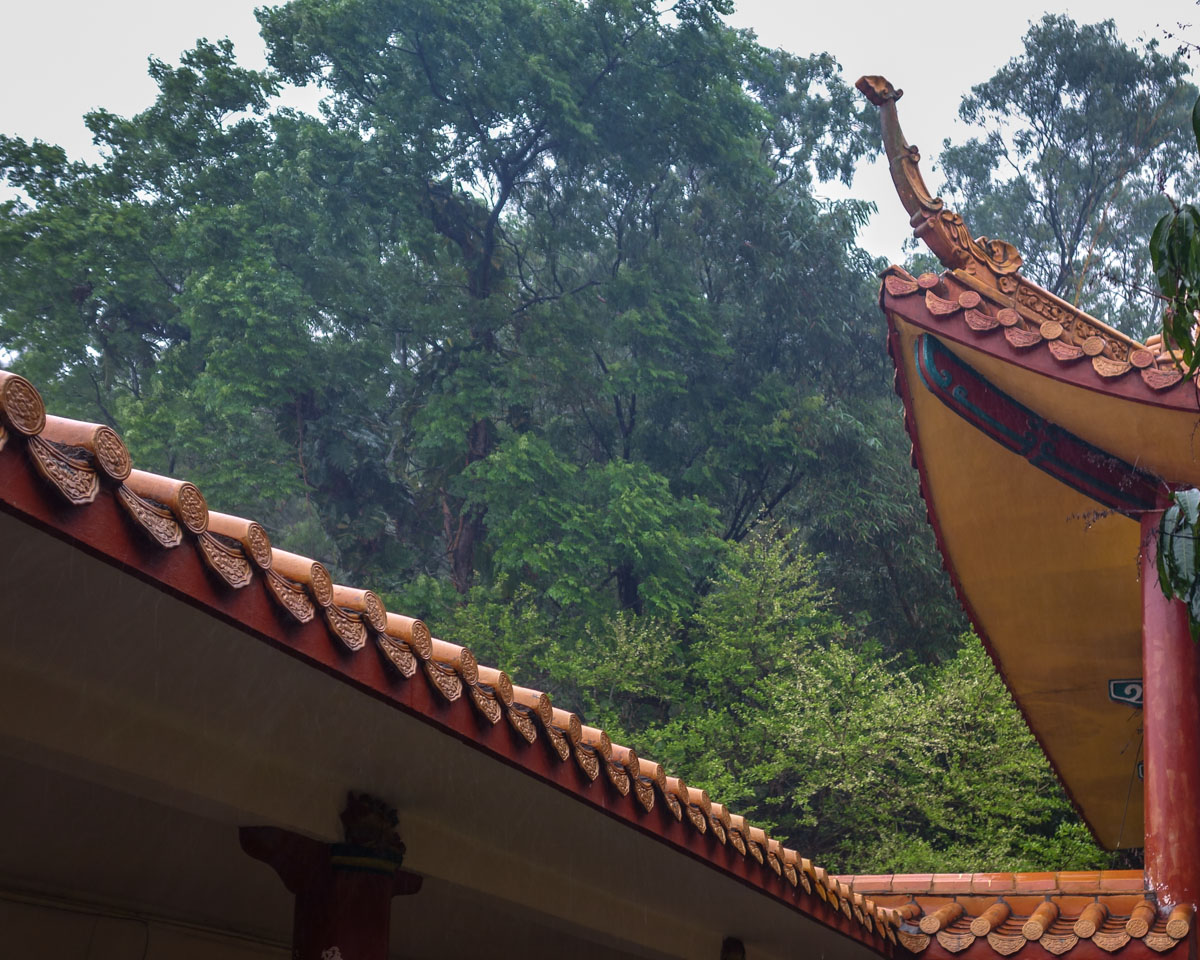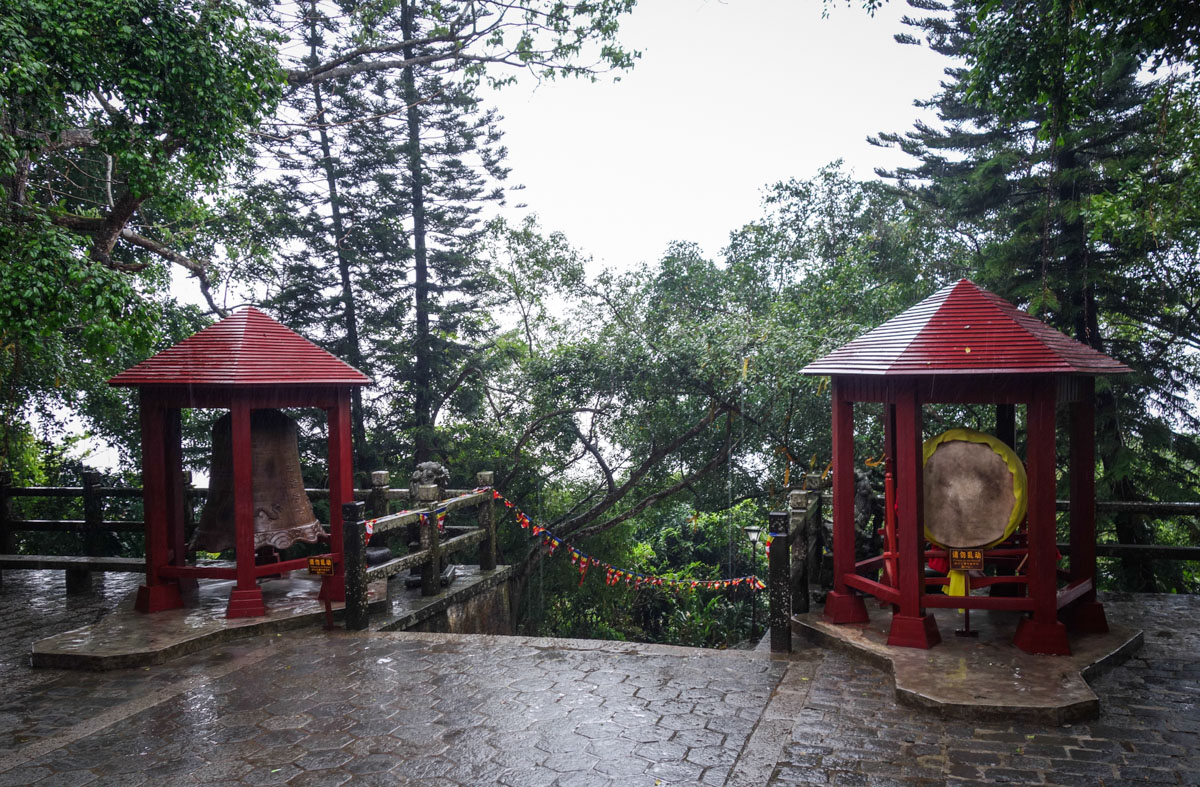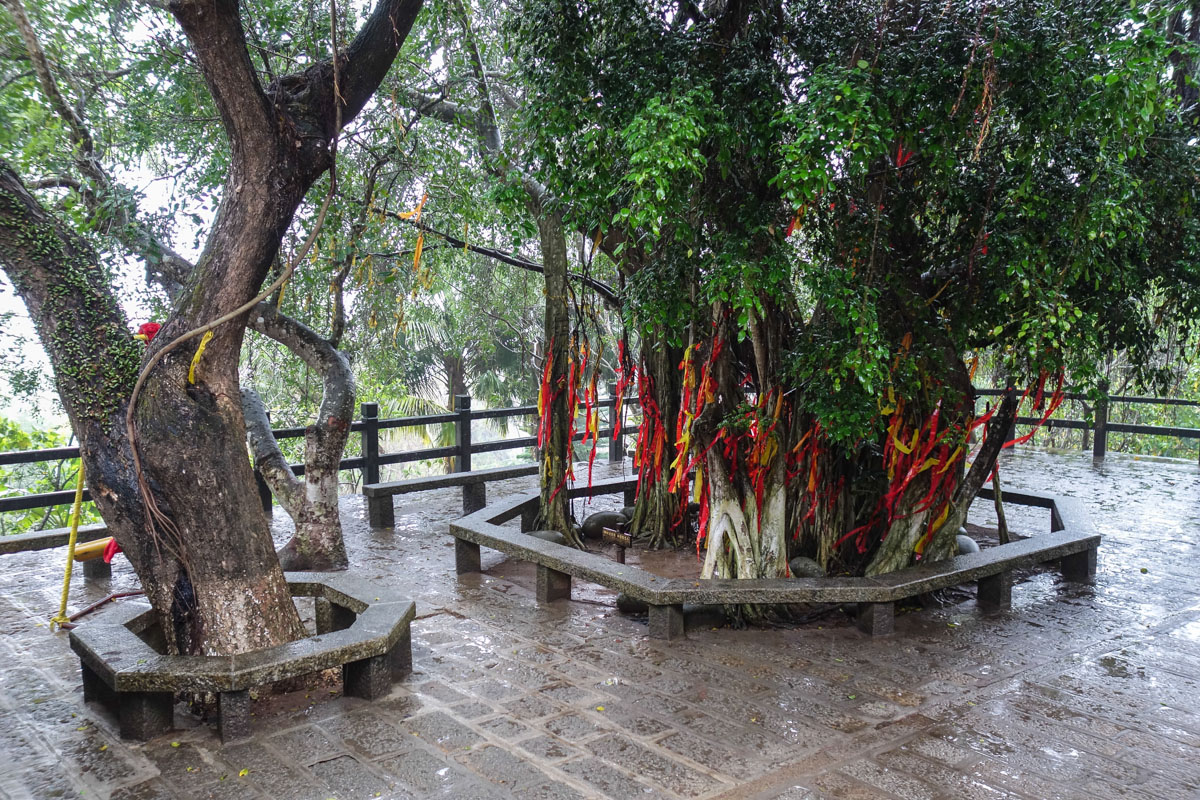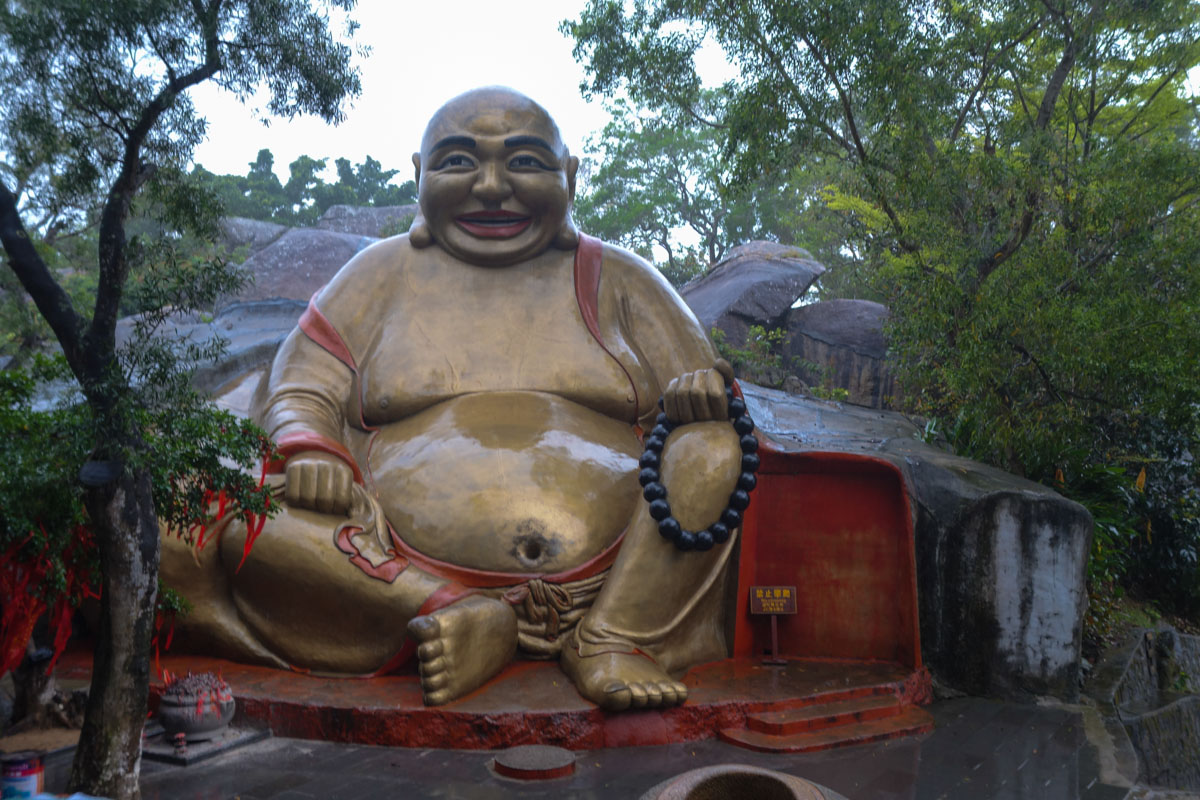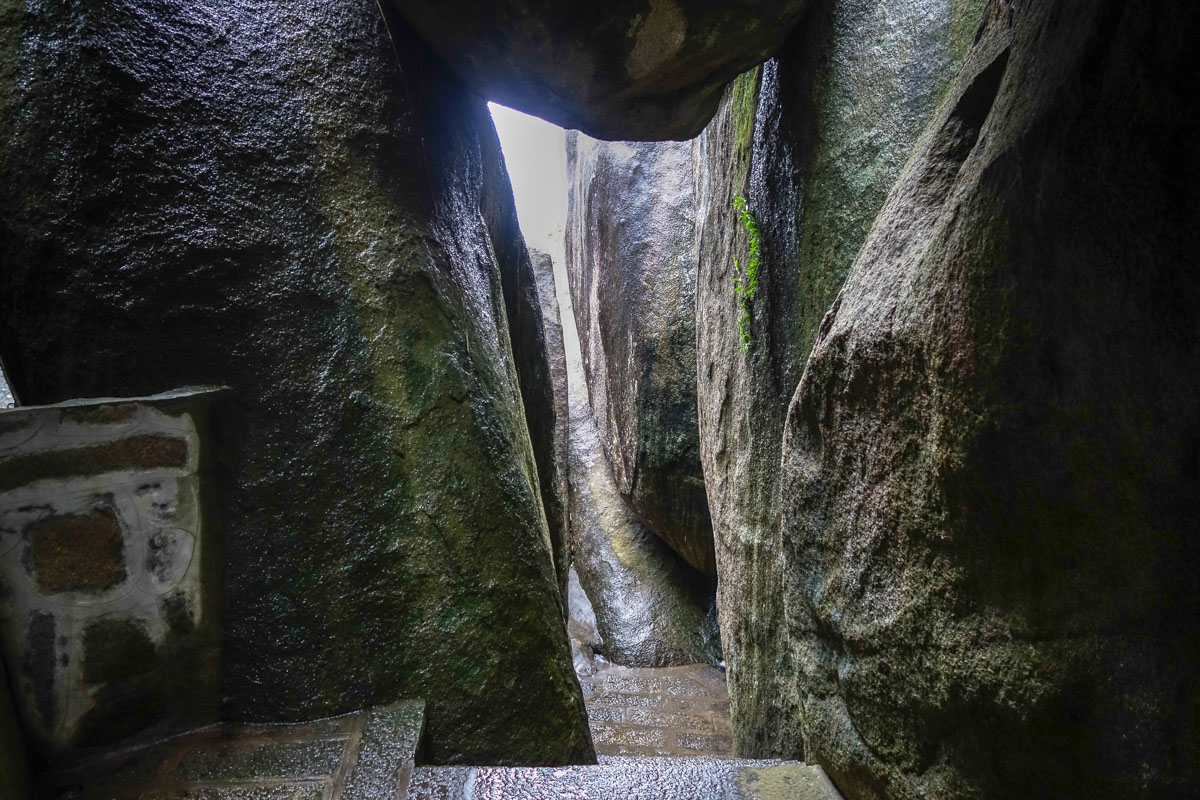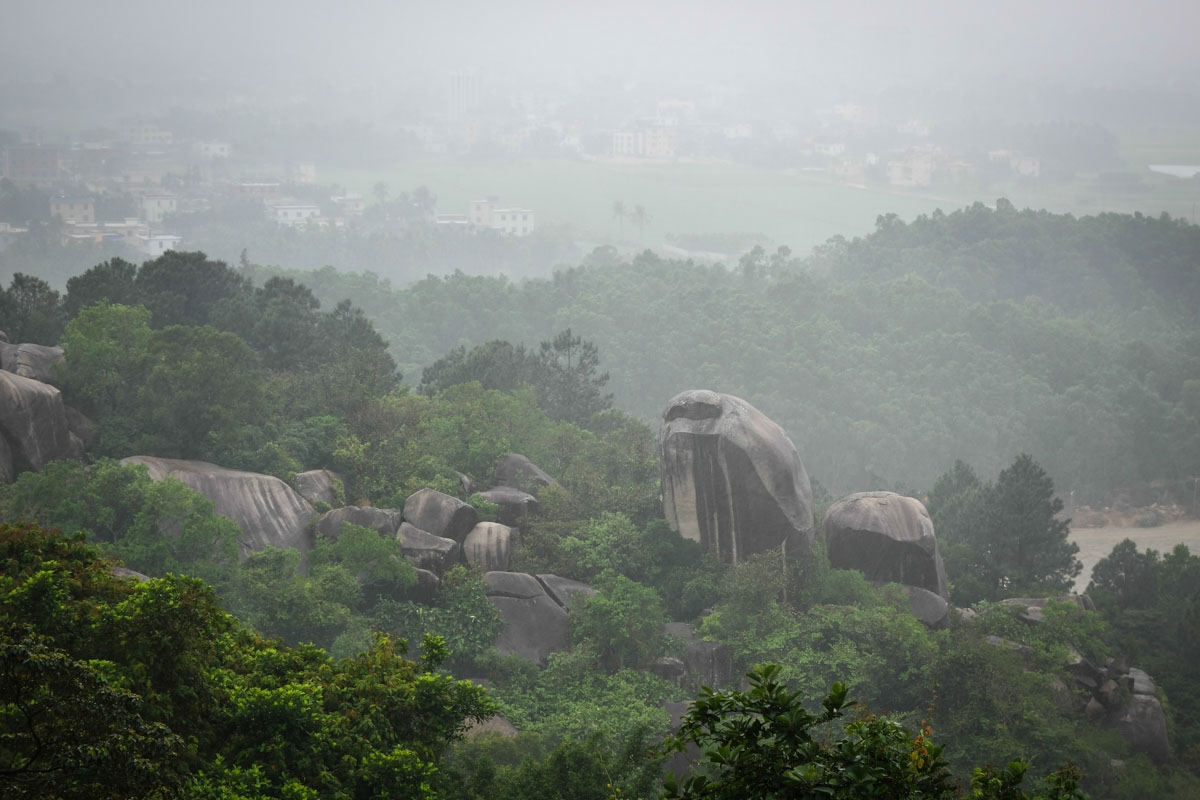 As you can see from the photos – we weren't lucky with the weather, but we still really enjoyed it. So I imagine on a sunny day the experience would be even better, and with even more Chinese visiting (when we were there were plenty; they just didn't seem keen on the walk to the top).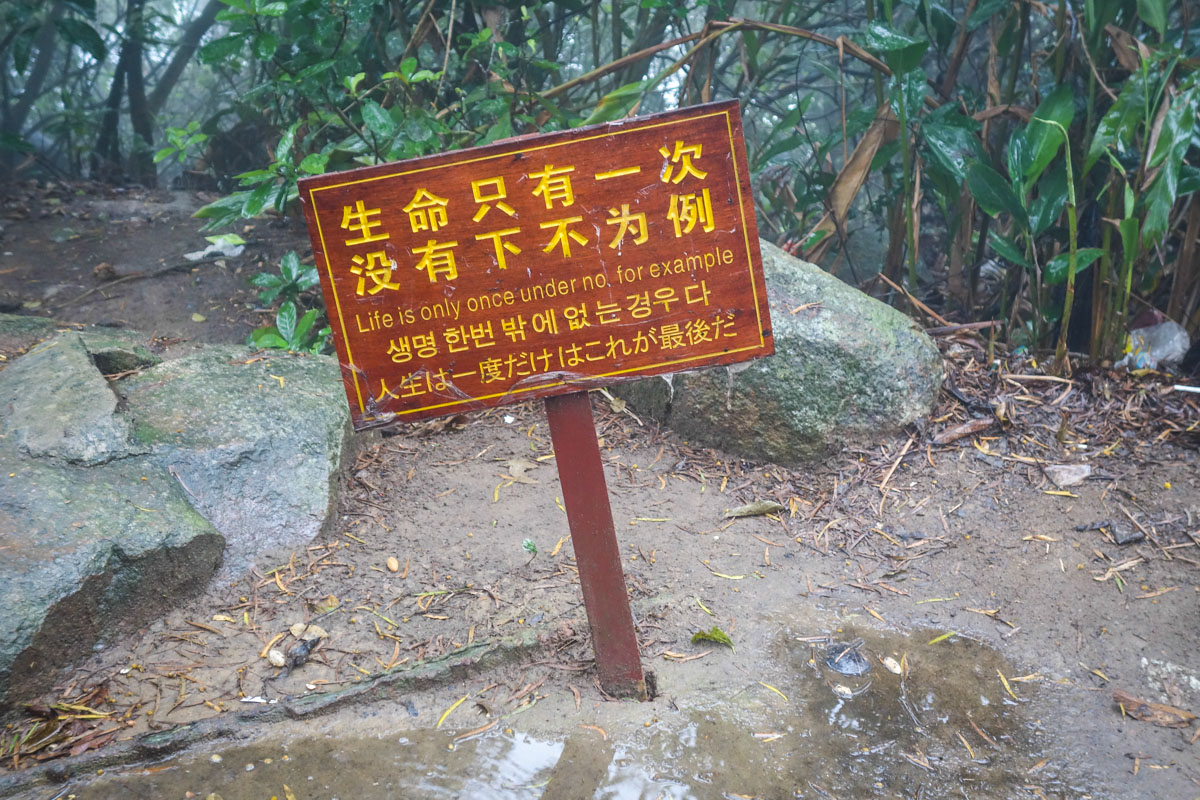 Online translation at work? Couldn't work out what was meant. Can you?
The rest of the photos are here. That's all folks! Till next time…