Greetings all!
Punta Arenas – Sandy Point in English – is right at the very bottom end of Chile. It's on a bank of the Strait of Magellan, across from the Tierra del Fuego archipelago. In other words, quite literally, the middle of nowhere. Unless, one day, you might fancy flying down to Antarctica… then it'd be where you'd want to be in the middle of, as flights down there leave from here. Actually, you'd need to be a little to the south of Punta Arenas, not in the middle of it, but that wouldn't have given me the pseudo-witty play on words.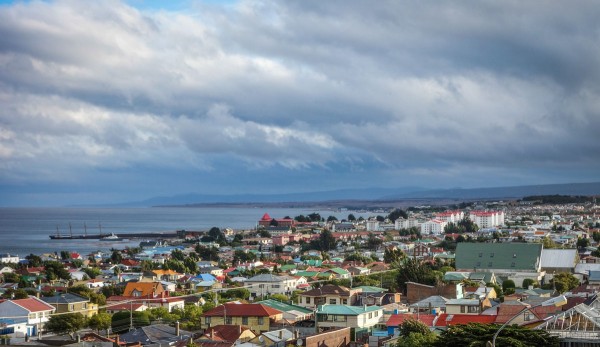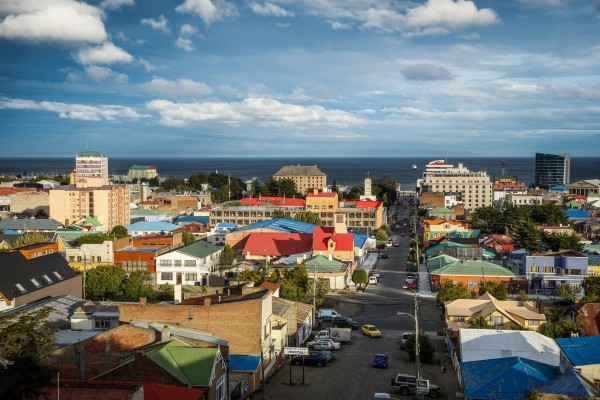 This was not my first time in Punta Arenas. I was here four years ago with a group of like-minded adventure-seeking KLers en route to the South Pole. We flew there to meet an international team of female skiers who were on a charity mission skiing there from the coast of Antarctica. We also timed it just right so that we saw in the New Year at the South Pole. Won't be forgetting those New Year celebrations in a hurry! Indeed, it really was quite the unforgettable adventure. Have a look – here (pdf, 7.5mb)!
This time we were here for another reason, which I'll be telling you about in upcoming posts. And anyway, there were no flights down to Antarctica as the 'season' for doing so finished a week ago.
So this time I was just taking it easy, strolling around Punta Arenas, taking in the nice views all around, nostalgia piercing my soul! I remember how we made preparations here for our trip south, struggling with the Iridium Open Port satellite signal transceiver, and twiddling our thumbs for days waiting for better weather (hmmm, not so nostalgic about that bit). When we did finally get there, Antarctica was astounding. It just swallows you up whole. A must-see for all.
A bit nearer the satellite with the help of this ashtray should do it
So yes, it was good to be back in Punta Arenas.
As I mentioned, it's in a really remote corner of the world. Heck, even from Chile's capital Santiago it takes three hours to fly here. Still, it's a really really nice city. Despite being on the edge of the world it's still quite abuzz with life, the houses are well kempt, the streets smooth, and the pavements are getting resurfaced. The food here is very tasty and comes in huge portions. Ah, perfect! The only not-so-great thing here is the mess of cables that hang between telegraph posts… but you can choose to just not take any notice of them.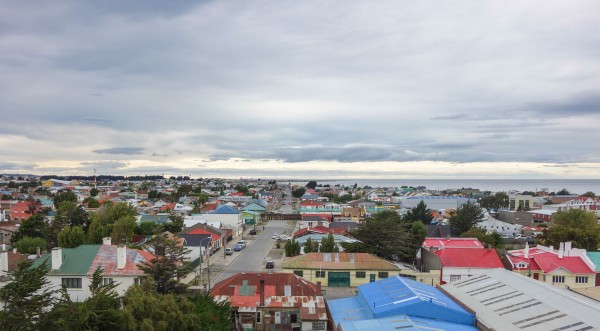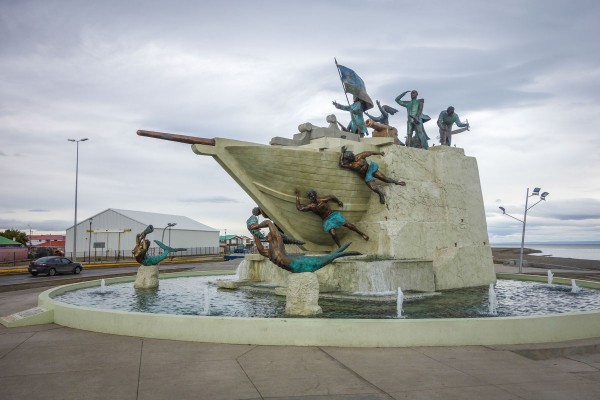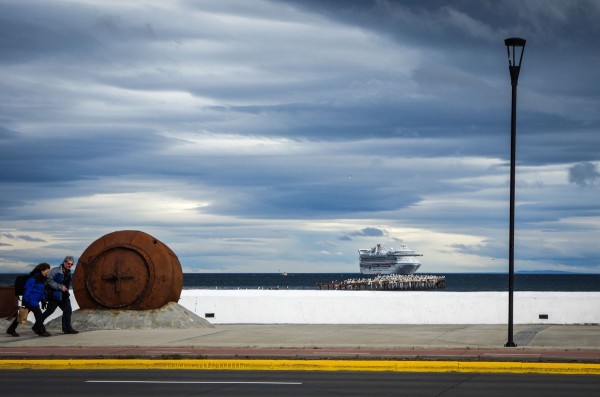 Here's something I wasn't expecting to see – a Lada!! All the way ultimately from Tolyatti – here on the streets of the largest city south of the 46th parallel! How? Why? And where are the mechanics who service and repair them? Poor things!
It's the very start of the fall in these parts of the world – like the northern hemisphere's September. Punta Arenas is situated near the 53rd parallel south – the equivalent to something like London up north. So you might think the weather would be rather temperate… Well, I guess it's not so bad here, but all the same, Antarctica makes its nearby colossal presence known to all here: all around are icy cold oceans, there's a fierce biting wind, and some days it's sure colder than London :). Ah – just looked it up: apparently Punta Arena's anitpodal (diametrically opposite) city is Irkutsk, SIBERIA, Russia. That's more like it!
Still, if you wrap up, strolls here are real worthwhile – looking out onto the ocean, visualizing Magellan's ship sailing left to right along the severe southern strait they named after him.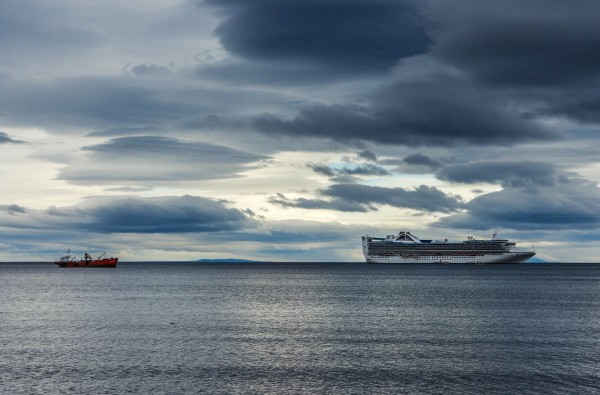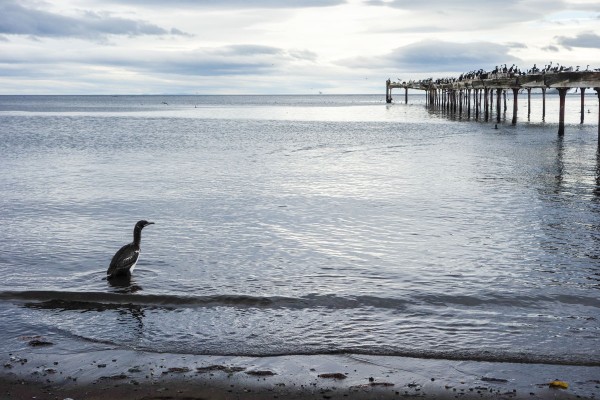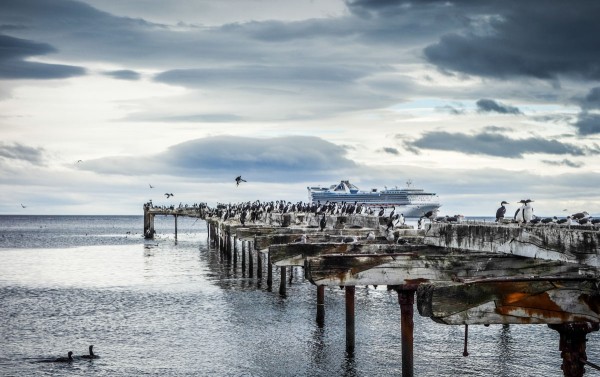 That's all for today folks. I'm heading back down to the shoreline path to visualize a bit more…
All the pix are here.
Later!