Hi all!
Still on the road Stateside… with an extra-enjoyable installment coming up. This time we're flying south from New York and heading for the capital of Texas. Houston? No. Dallas? No. Austin? Yes! Why? To see Formula 1 crack America, of course!
Our US tour so far has gone something like this: LA – Arizona – Chicago – Louisville – Miami – Boston – NYC. And now we're back in the sunny south and revving up for F1. Formula 1 has tried repeatedly in the past to make its "formula" work in the USA as well as it does in much of the rest of the world, but never quite made it – like "soccer" has never really taken off here fully. But F1 of course reeaally wants to crack Terra Incognita – as successfully as… well, let's see… Scotch whisky, French wine, and Stolichnaya! I think choosing Texas as the venue was a tad  ambitious – since of course you Don't Mess with Texas – but hey, if they pull it off here, America will be in the bag!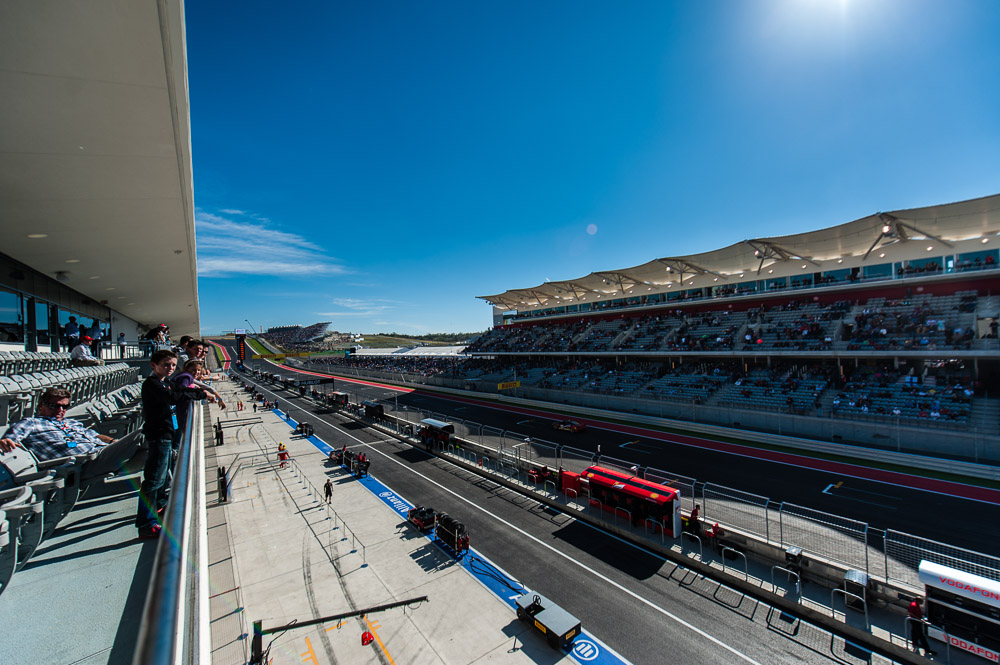 Today it was just qualifying. Unexpectedly large crowds turned up. We fear what it's going to be like tomorrow. After all Austin is only a small city, while tomorrow it becomes the epicenter of the world of motorsport – a shindig that hopes to see crowds of fans spilling onto the streets, and into bars, restaurants and hotels.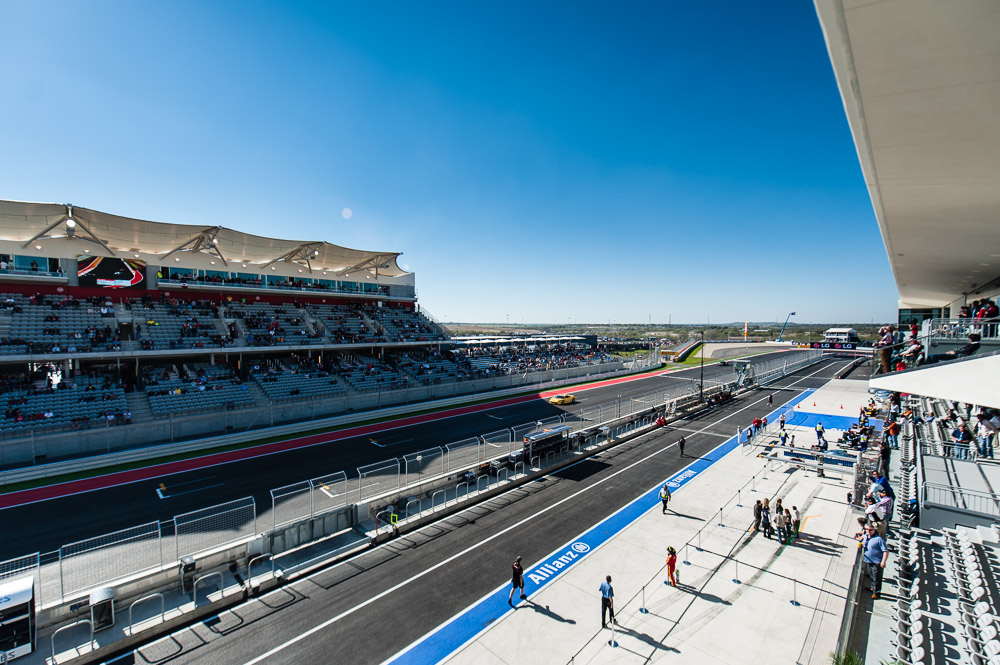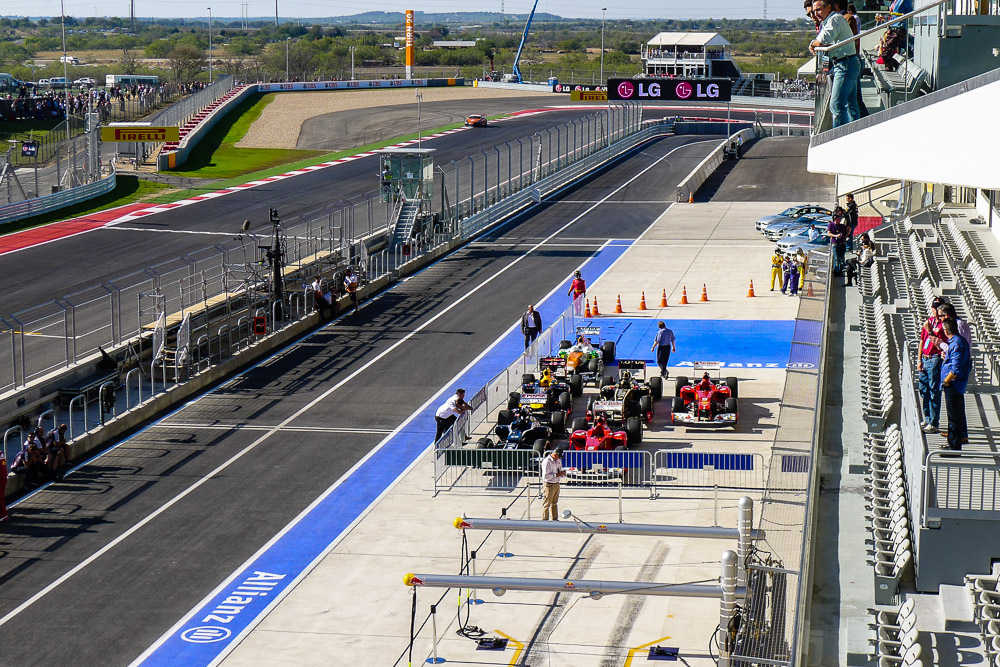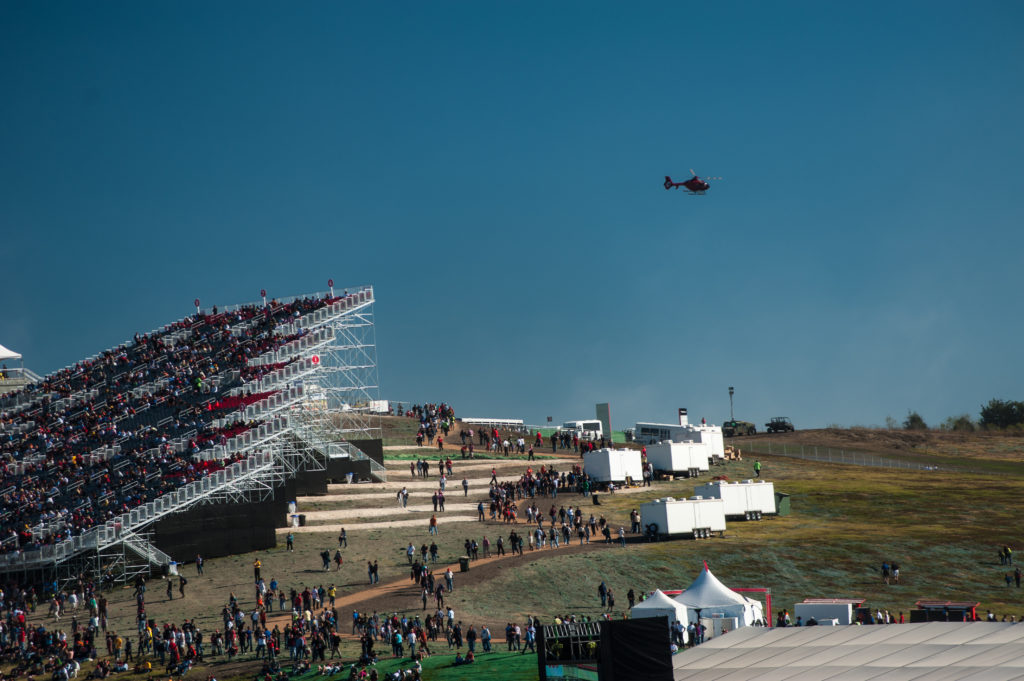 Curious fact: the Hilton here was selling rooms only for four days – no less. Even if you're only planning on staying one, two or three nights. Yep, this is F1 – capitalist USA-style :)
Although we've as many fingers crossed as the next F1 freak re Sunday's race, I have to admit to there being a few…nuances here.
First, the track is brand spanking new – all shiny and sparkling, but… it's a little small for America – the land of BIG (portions, SUVs, economy…). My American friends and colleagues will have to forgive me, but… Austin is like a replica of China's newest racetrack! Of course, the Shanghai racetrack (have a look at the pics – particularly of the paddock) really would take some beating – as it's just CRAZY modern, H U G E, and totally OTT (replete with parks, I kid you not). While this is the paddock in Austin: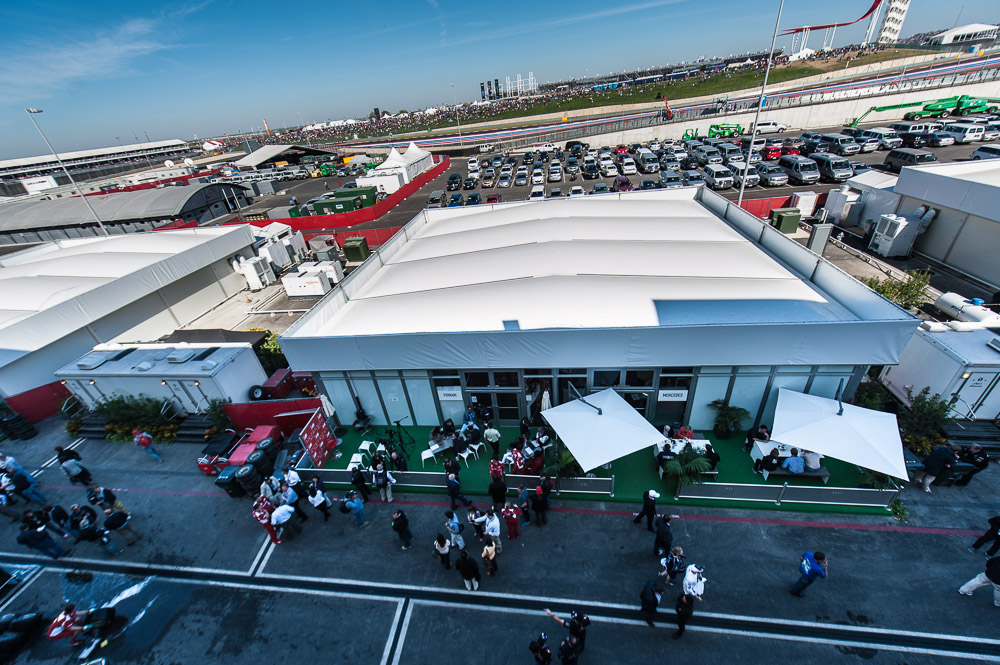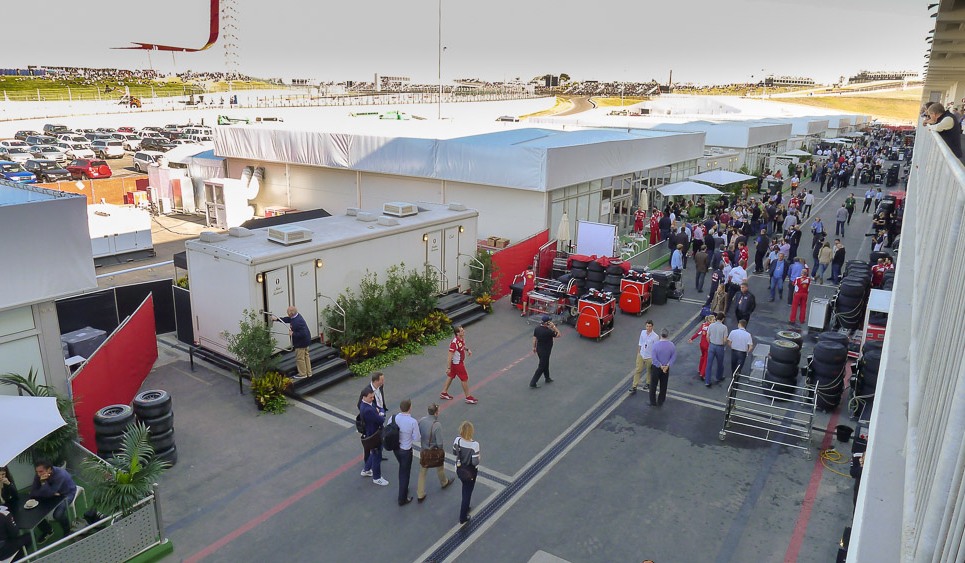 Second nuance: something both unusual and incomprehensible! Straight after the starting grid the track goes uphill, and not long after that it takes a sharp turn to the left and then down again! See for yourself: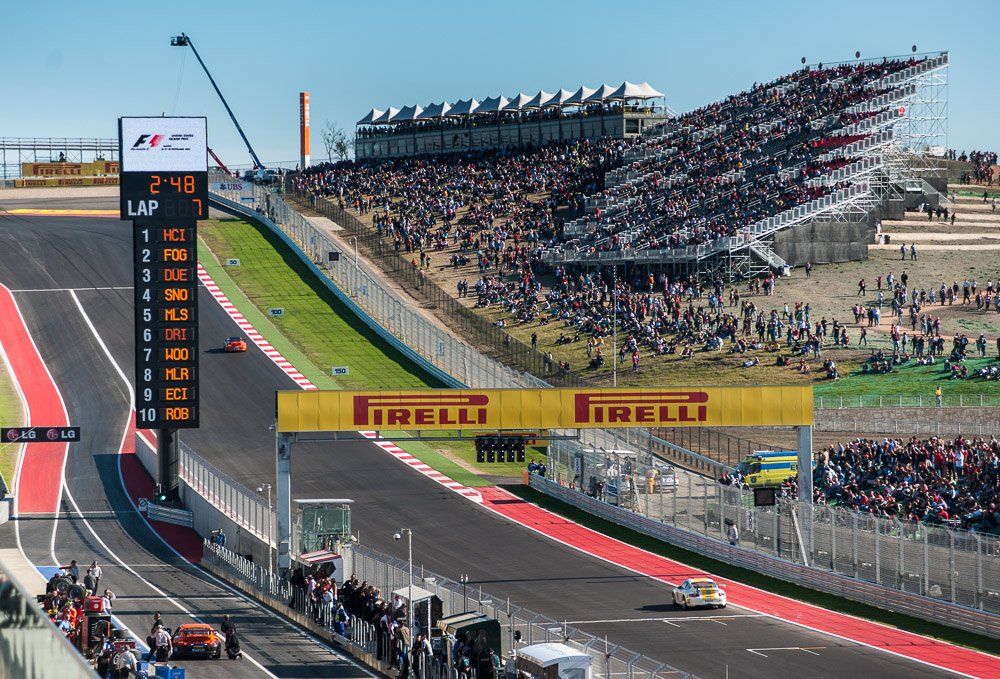 Porsches? Must be a mix-up. Bring on the Ferraris!
Why??! It's just odd – and unprecedented, I think. Did they do it specially? A pause for reflection… a pause to "call a friend"… and the right answer… I've no idea! I asked various bods, but no one could answer me. The right answer is probably for the TV cameras installed up above. So, what – the whole start grid configuration is set up just to make sure the cameras get the best view? Jeeez. It's just wrong.
Another nuance – this one just a bit unusual, not necessarily bad. There's a bizarre extreme-waterslide-shaped tower on top of the above-mentioned hill near the start grid. This is for the very richest spectators, we were told (how much it must cost to sit up there I can't begin to imagine). But the shape – what could it mean? Maybe it represents plans for the US economy? Is it a modern day Tower of Babel reaching for the heavens? Or just more modern kunst like that in Louisville? Who knows? What I do know is that we're here for just one thing – tomorrow's  adrenaline rush – the unique globetrotting sport-show that goes by the name of Formula One!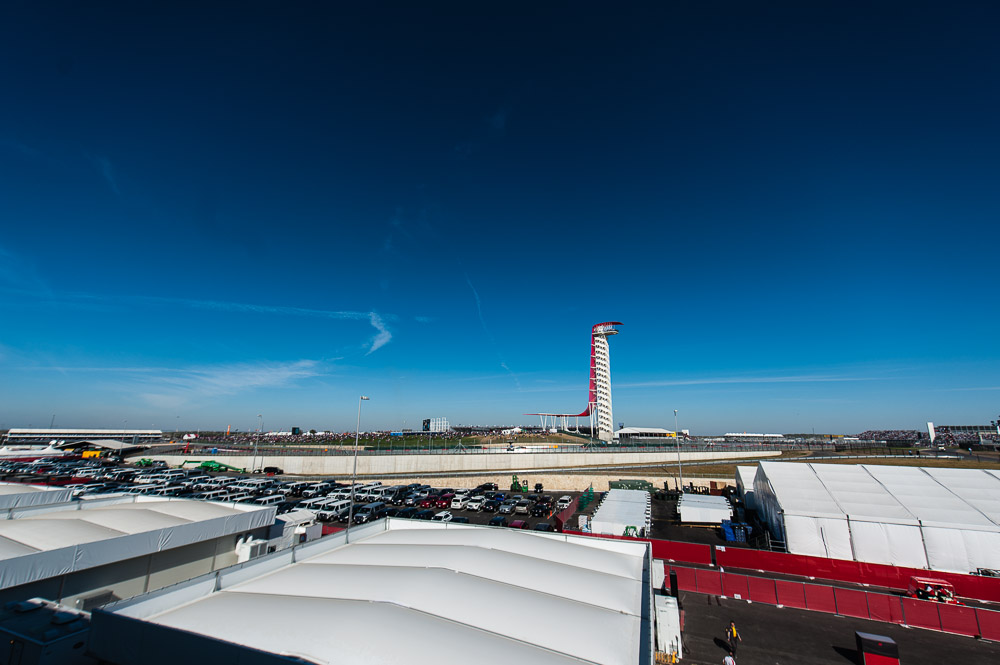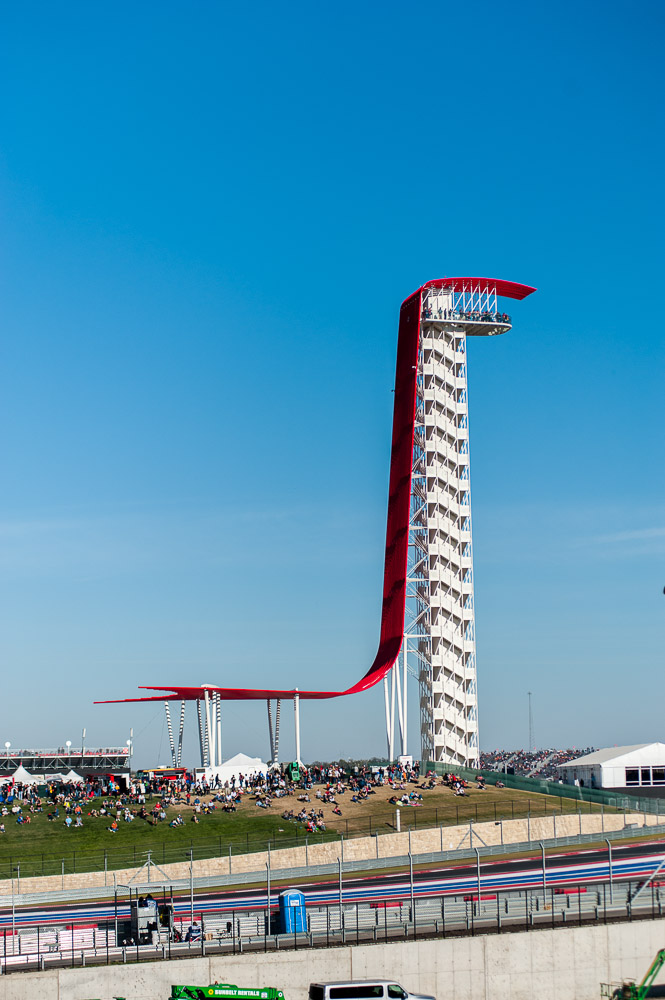 I hope there's an elevator :)
We dropped by the Ferrari paddock to chew the rag and give words of encouragement to the main man of tomorrow's race: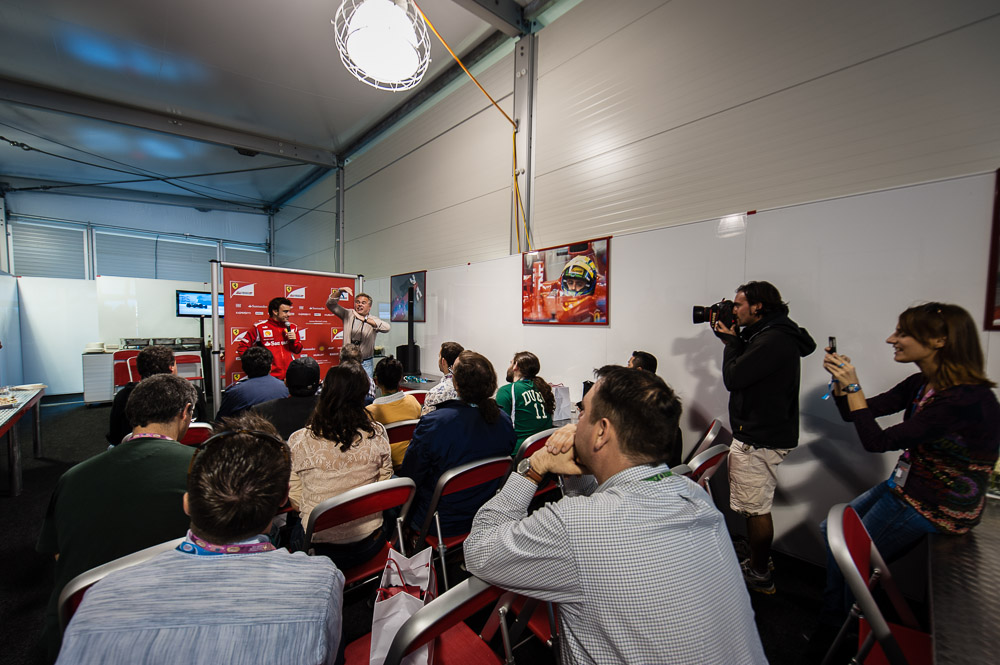 "So yeah – the track goes up, like this; while the camera-crane is up above, like this! What the…?!!"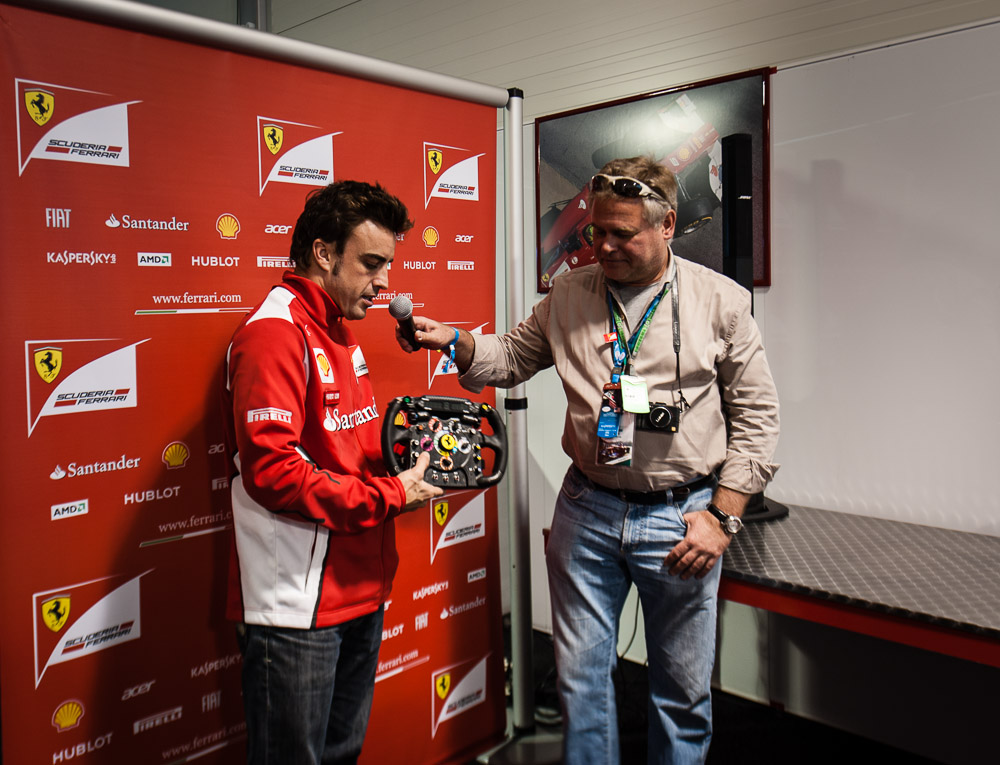 So, Fernando, which one's the horn?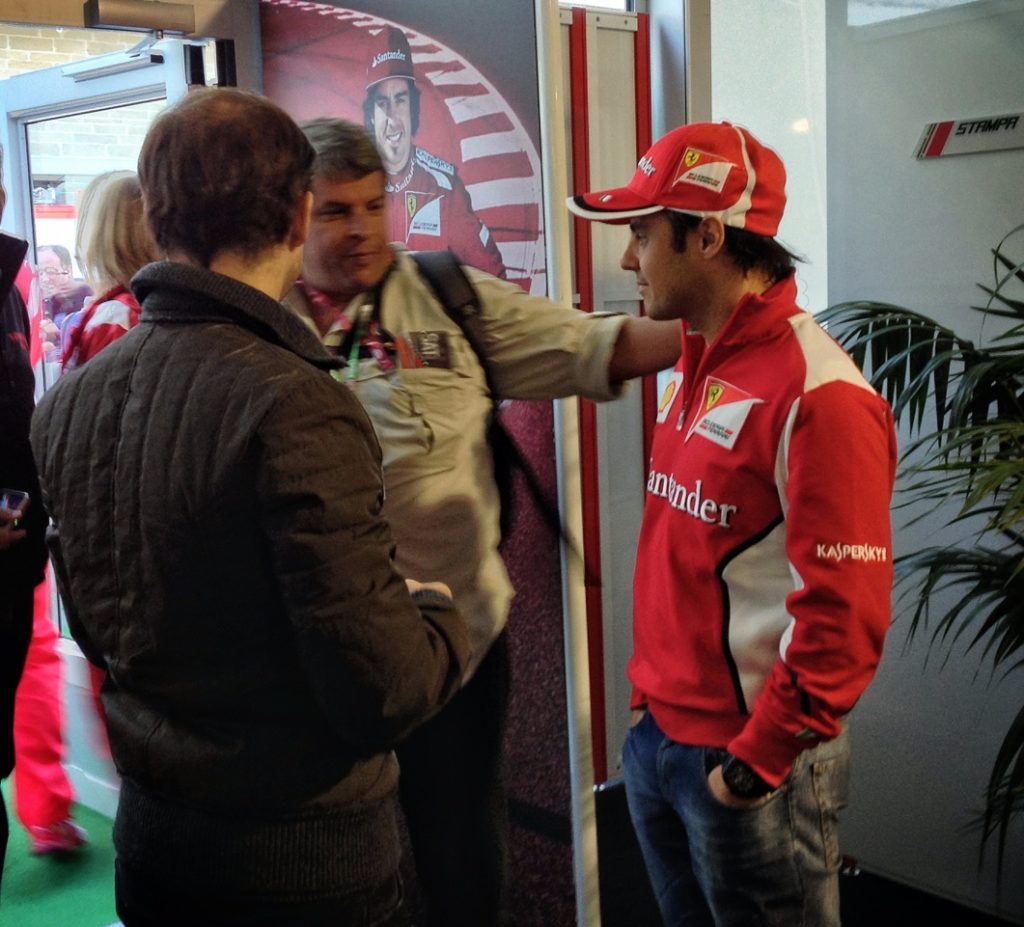 After much fun with the Ferrari boys, we retire, bracing ourselves for tomorrow's transport collapse: around 200,000 spectators are expected turn up, while the roads here didn't seem to us big enough to accommodate them all – and the same went for the parking lots too. Well, we'll just have to see tomorrow. No matter what – we'll be supporting, cheering, getting deafened, and joining in the fun when congratulating the winners!
And now for some photos: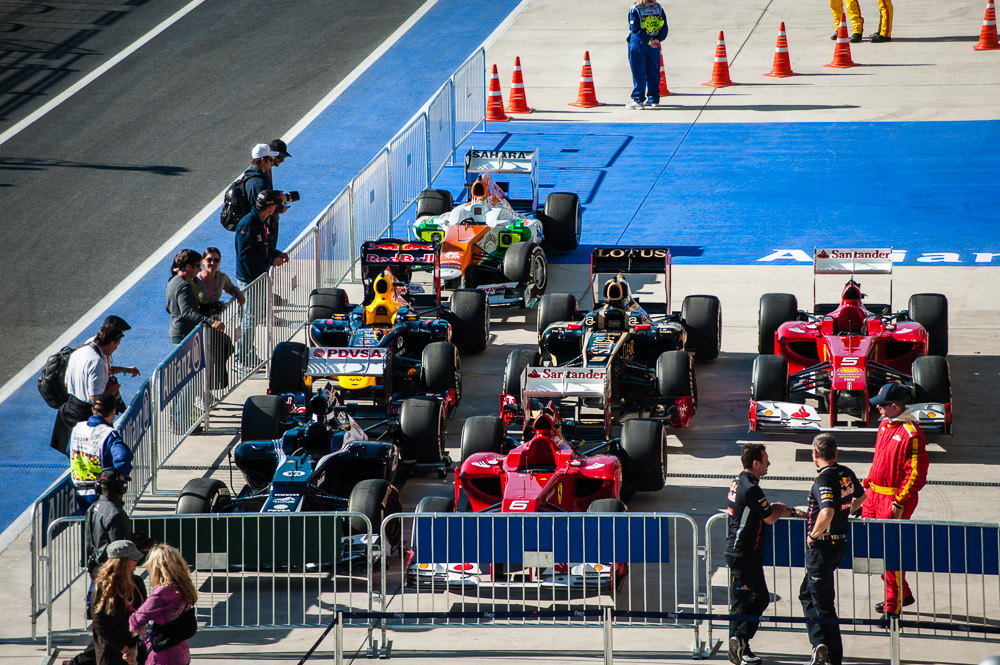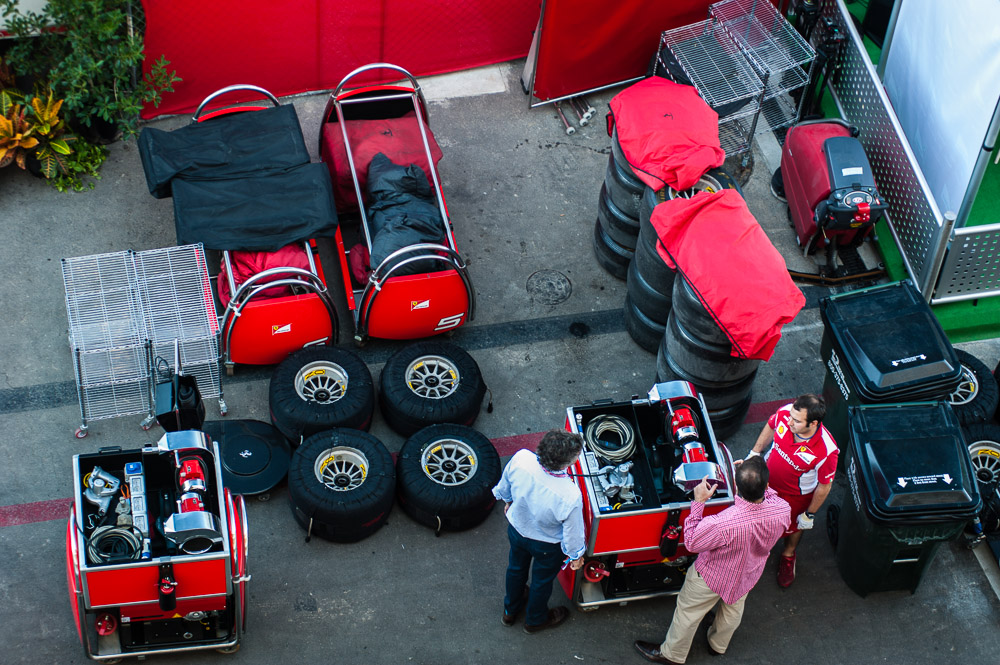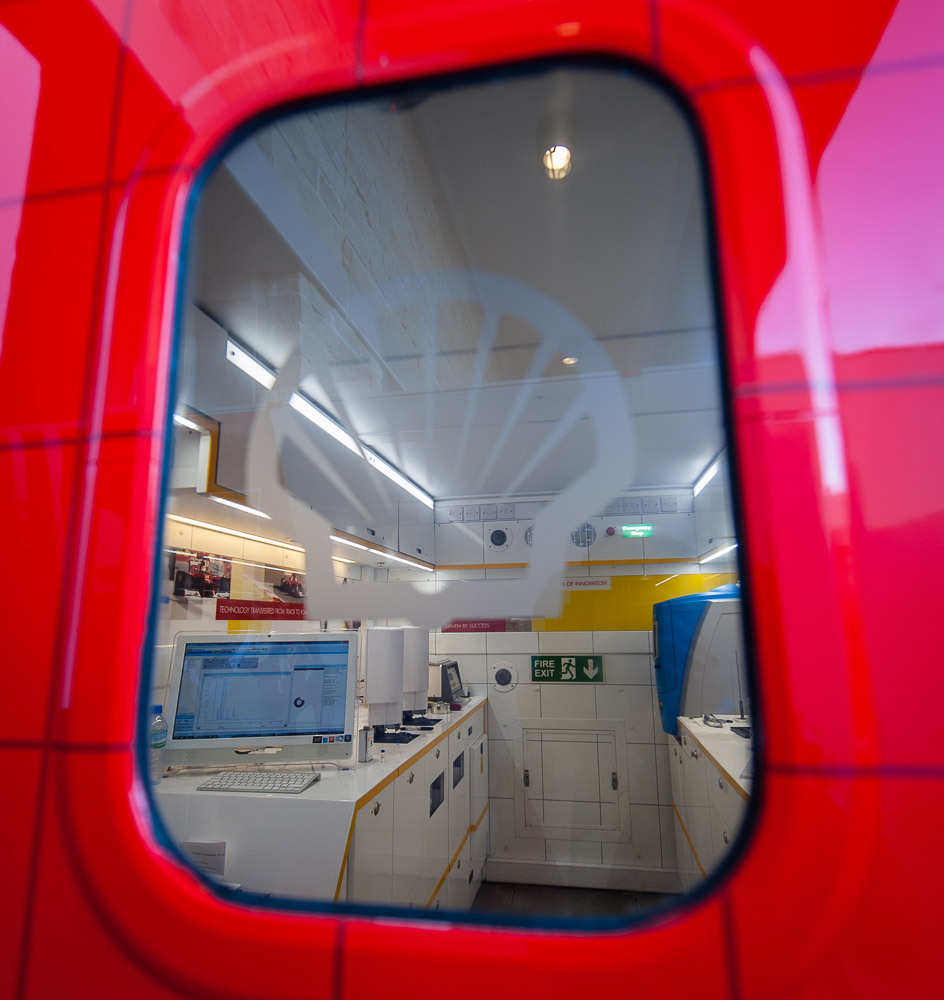 Ferrari Cyber Lab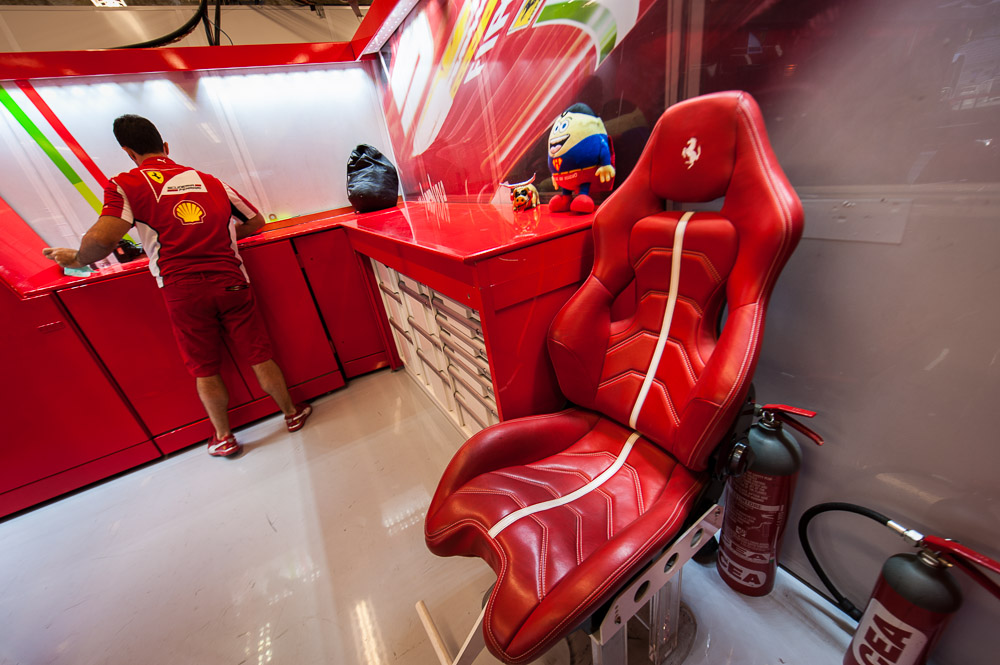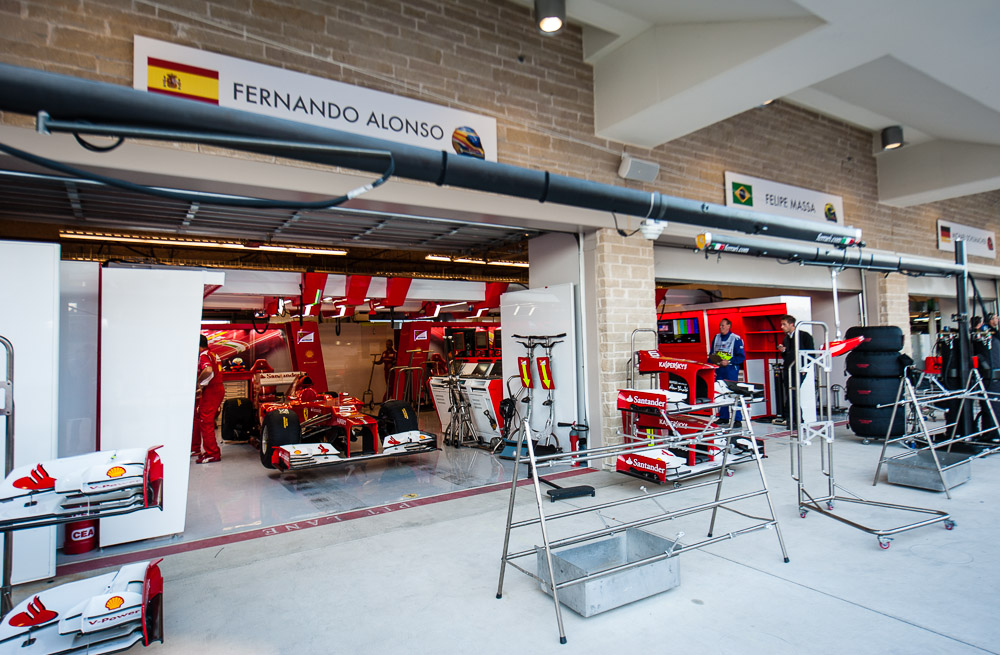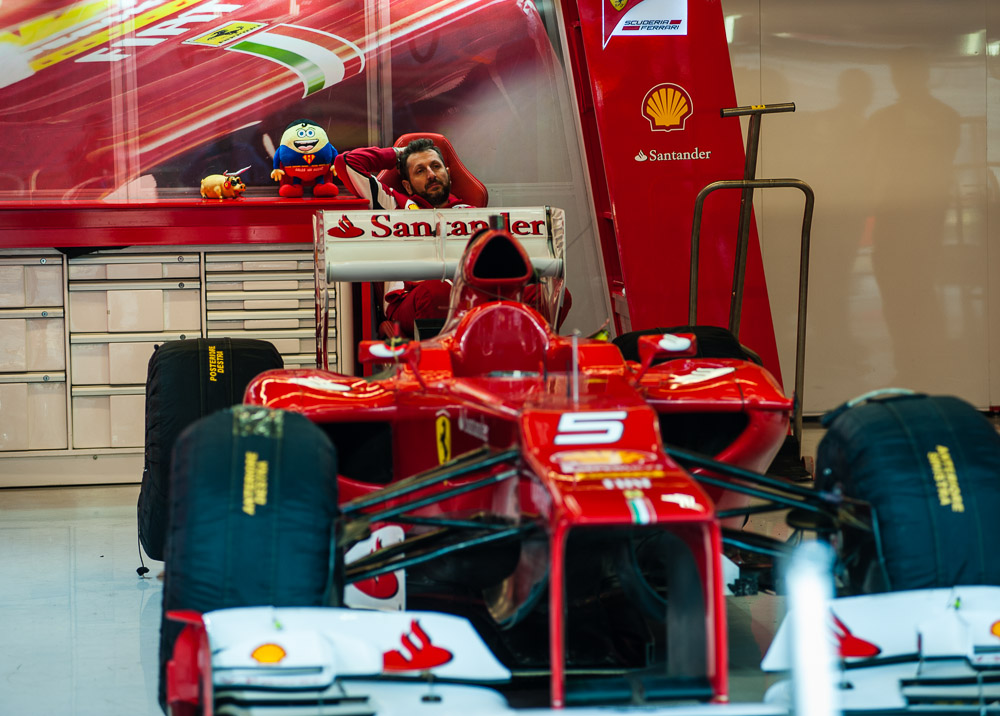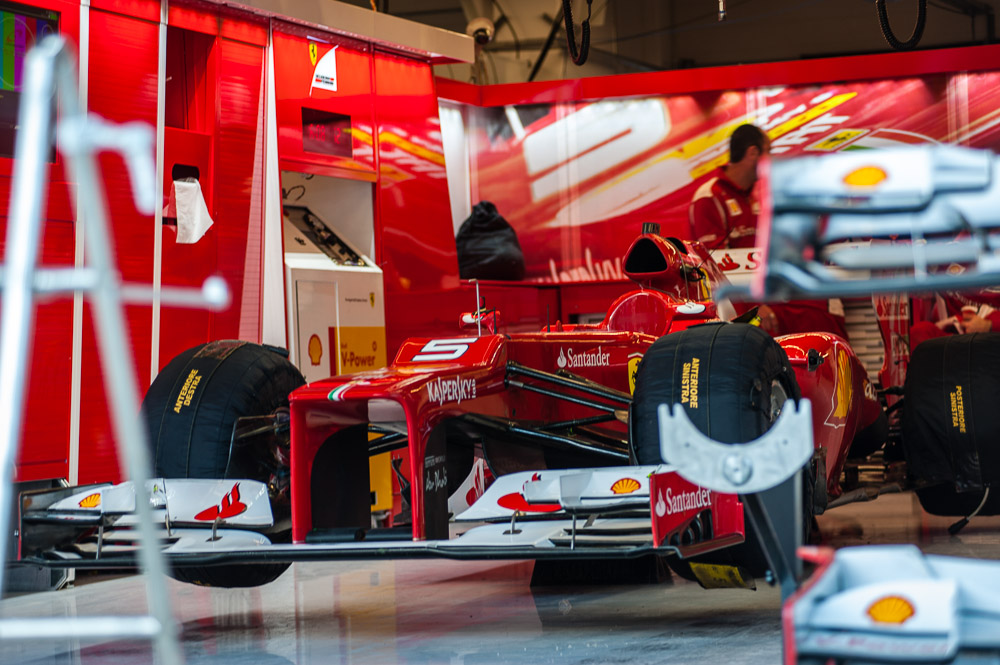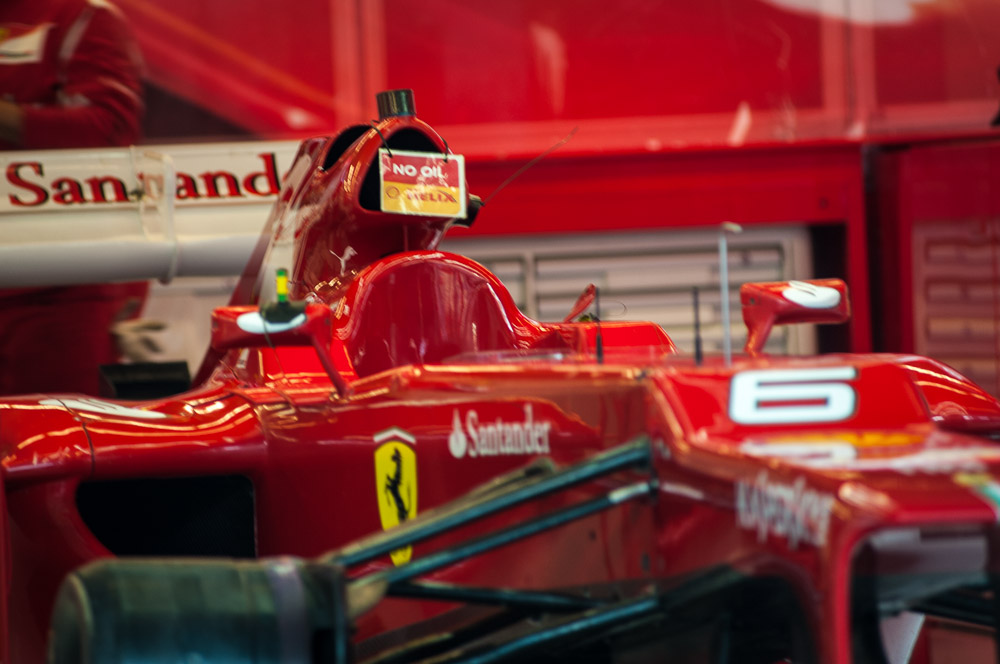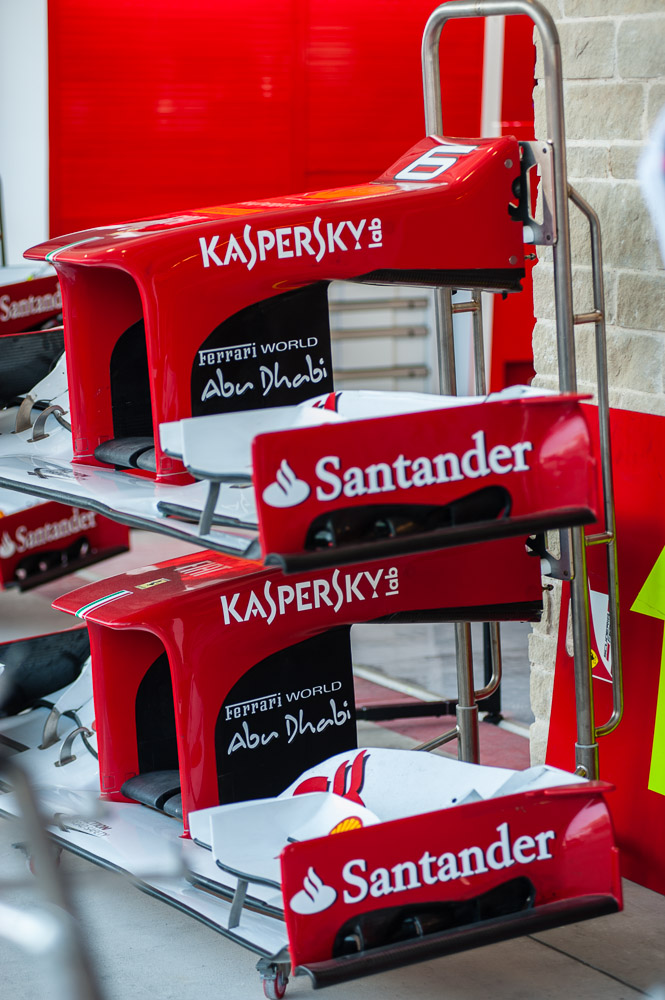 The rest of the photos are here.