Shanghai – Slow Trains, Fast Cars.
Ni hao, all!
Shanghai – what a place. It's really quite something. I mean in terms of its size (massive), the quantity of skyscrapers (plenty), the size of two of its airports (huge), and the number of stack interchanges and double-decker highways that crisscross the city (it contains probably several hundred miles of eight-lane roads – incredible). Blade Runner-esque Tokyo – move over! But I'm never lucky with the weather when I visit. This time Shanghai was once again covered with a haze so thick I could only see a few miles into the distance.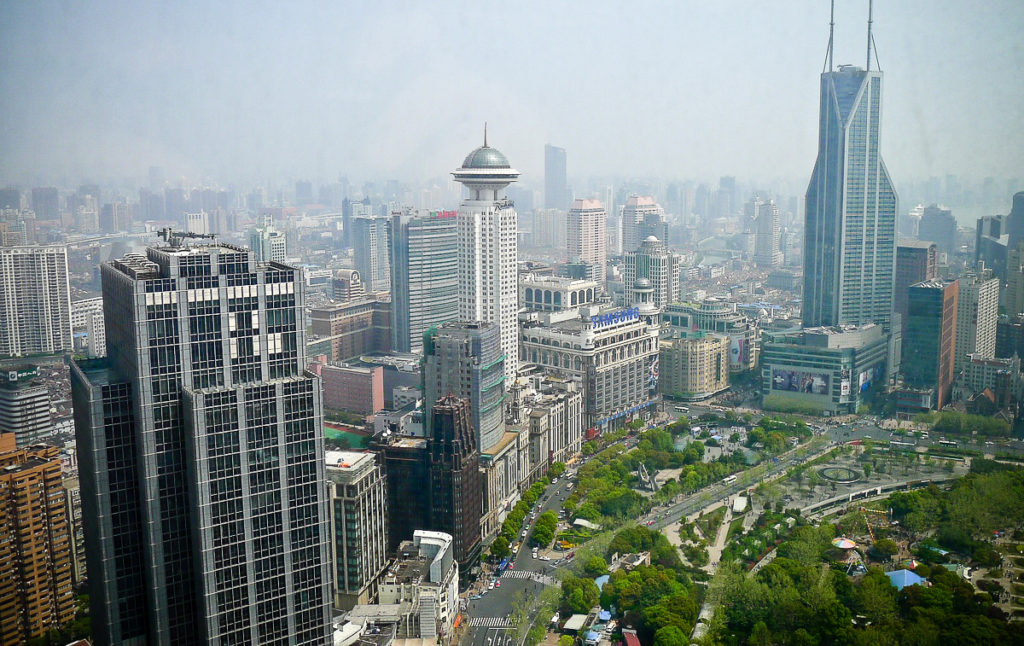 When it came to our Shanghai Maglev Train journey we also had no luck. After the recent serious maglev accident in Germany, the Chinese authorities have reduced the speed it runs at quite a bit. Though it's still running (it's the only commercial maglev still operating in the world), it only gets up to a pitiful 185mph (though it can reach 270)! For speed-freaks like me, clearly this just isn't good enough. The old Shinkansen Bullet Train can reach 185. And the new Siemens trains (on tracks – not a cushion of air) in Spain reach that. Even on the autobahn it's possible to go faster – if the road's fairly clear. (Incidentally, my personal top speed is 168mph. That was in a 458 on Ferrari's test-track at its factory. What an experience. And what a din an engine makes at that speed!).
And another let-down!: the interior of this super-duper magnetic wonder-train is totally banal and basic. I was expecting five-star, but had to settle for two! The Moscow to Domodedovo Express is swisher!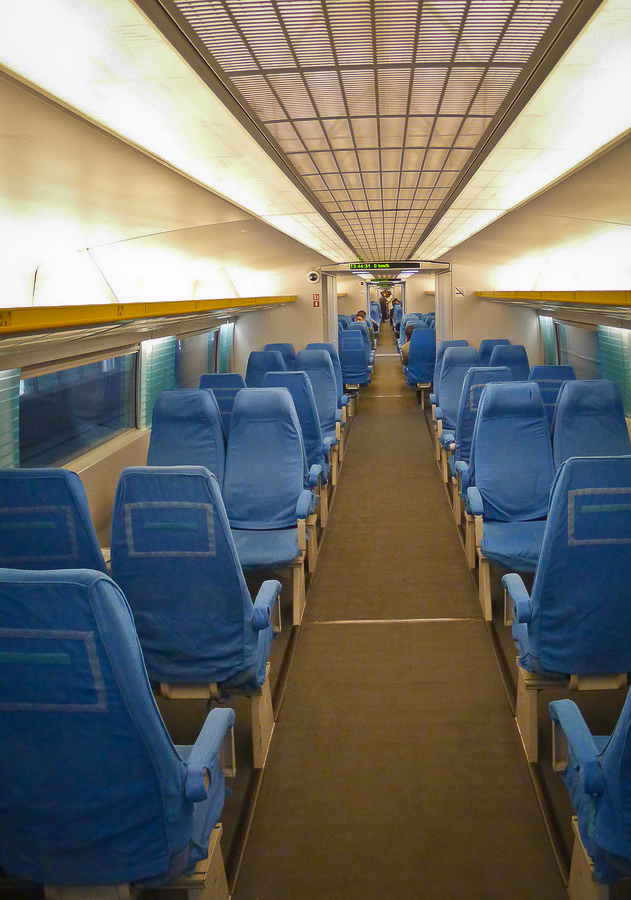 Anyway, let's move on to something a bit more positive already! Now, let's see, what is there? Ah yes! The elephant in the room – the Shanghai International Circuit! No let-downs here. This is the business. First, as shouldn't surprise you by now for anything Shanghai – it's colossal. It has the "branchiest" paddock I've ever seen (ok, if I'm honest, I haven't seen all that many, but still – more than a few), which has been fitted out, furnished and finished reeeaaal nice. It's got separate pavilions, a park, and even a pond with fish in it! Not bad at all. All set up with the more philosophical mindset… in mind :)
And now for a bit of a Chinese lesson.
It turns out that [Indian Formula-One racing driver] Karthikeyan's surname is almost the same as mine in Chinese! Just a few characters are different:
• Kaspersky – "Ka-Ba-Si-Dji";
• Karthikeyan – "Ka-Si-Dji-something"!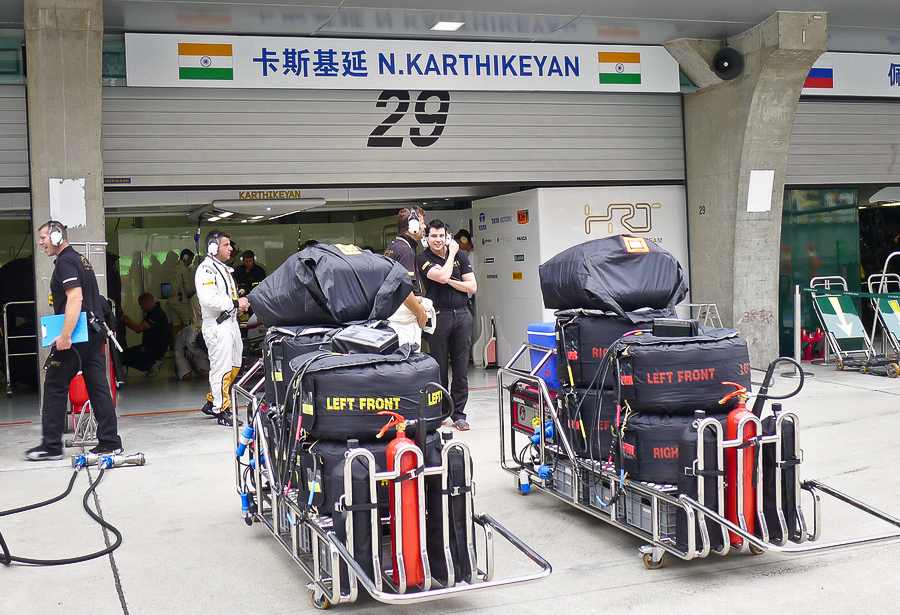 Our Finnish friends told us they also consider Petrov as one of their own – as a Finnish driver. Turns out Vitaly was born in Vyborg (formerly Finnish)!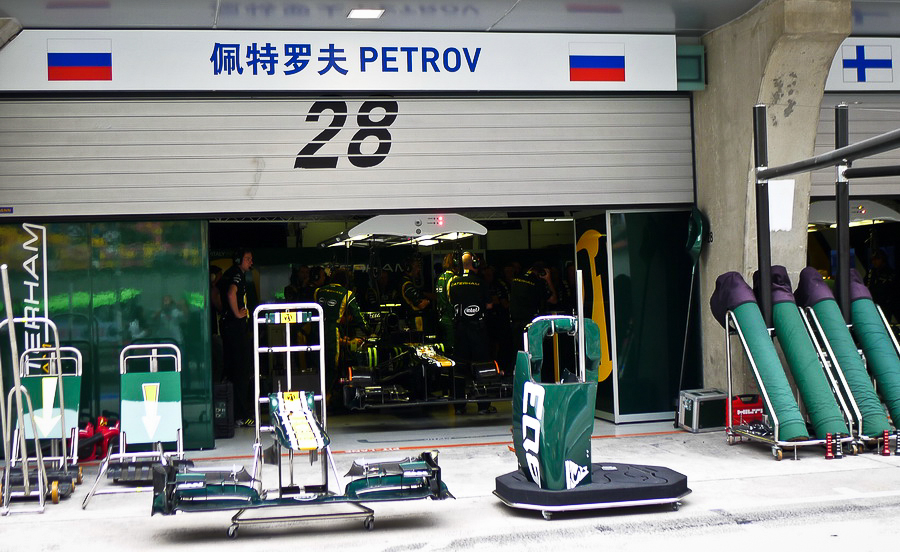 And here are our heroes!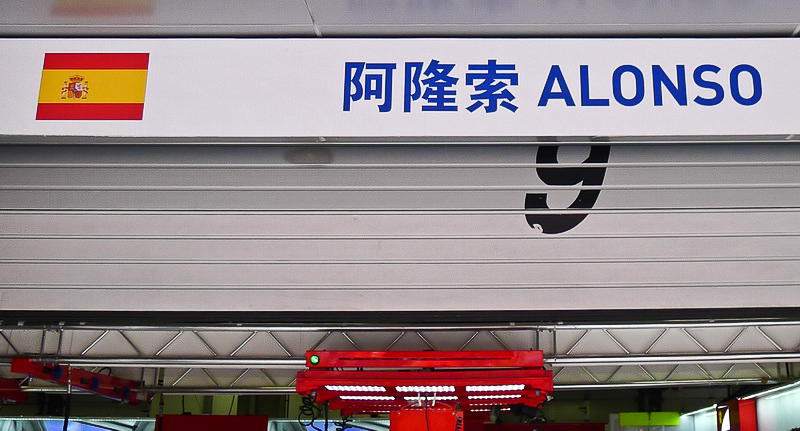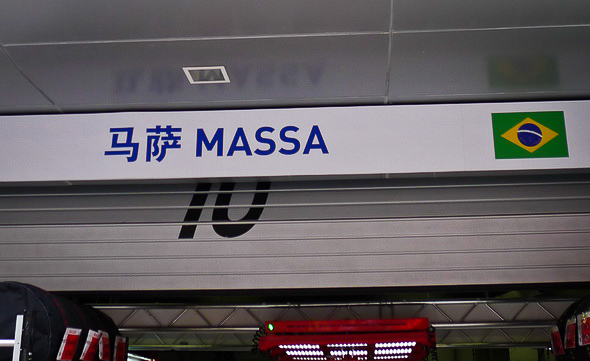 Here's the usual mass theatrical show before any key event in China. When I say usual, I mean "what normally takes place" – not "normal" in and of itself. These ain't normal. They're amazing. The best one I've ever seen was the parade celebrating 60 years of the People's Republic of China. I haven't seen anything quite like it ever.
The King of the Road!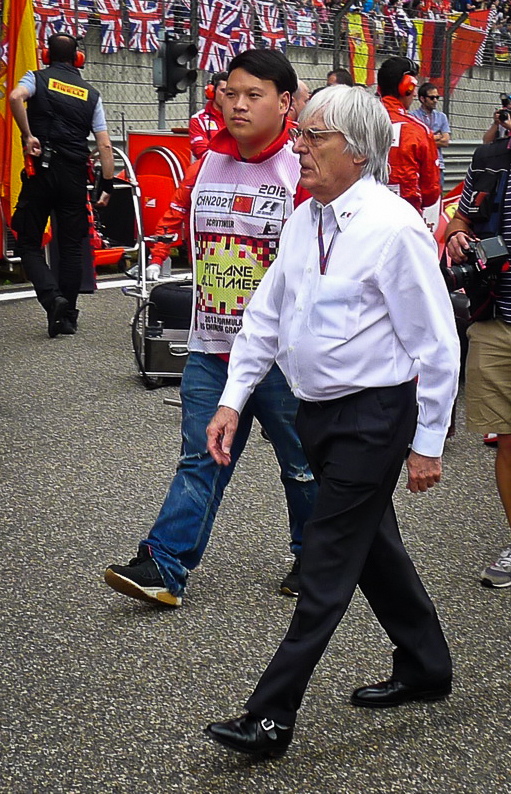 Now here's a worry: there seems to be emerging a troubling trend in that when I turn up at an F-1 race, Ferrari start losing! When I'm thousands of miles away – they win! So I still haven't seen our boys in red mount the podium – besides on the TV. I'll just have to stop going to the races and put an end to this disturbing tendency. Boo! Still, that'll mean my hectic schedule I've been struggling to keep up with recently will be eased a bit, so can't grumble. Always seek the positive, etc.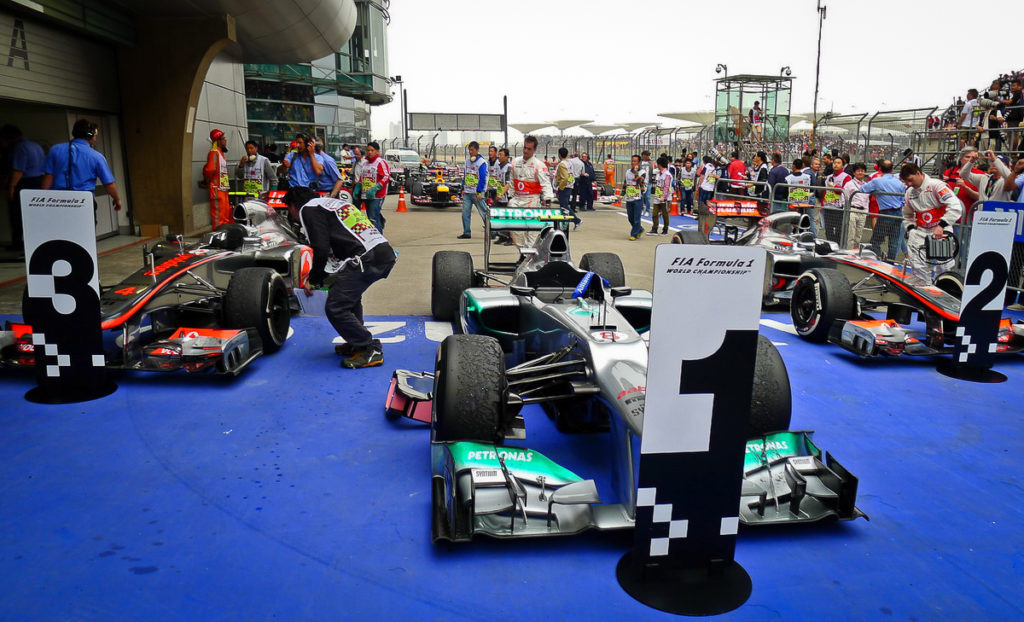 Our travels also took me to Chengdu and Beijing (besides Shanghai and Tokyo) – but I was there only very briefly, saw practically nothing, and so have nothing to share with you here, I'm afraid.
The rest of the pics are here.
Till next time!
Zàijiàn, all!