Howdy all!
A couple of Fridays back our friendly international team plus special guests had our annual Christmas & New Year work do! It wasn't a Much Ado about Nothing. It was a Much Ado about ROCK! This year our luau took place in a brand spanking new Moscow venue called Kazakova Hall, which opened only in September just off the busy Kutuzovsky Prospekt (getting there turned out to be a bit of a 'mare – one minus). The place was basically an abandoned factory – a second minus; still, to some I think it was a plus – especially for our foreign employees :)
Anyway, all the rest was one big fat funking plus! The shindig was called "Rock the New Year!" with real bikers, bikes, and Bigfoots supporting the entourage of the rocker party. Around 1500 guests partied the night away, including 200 guests from our regional offices.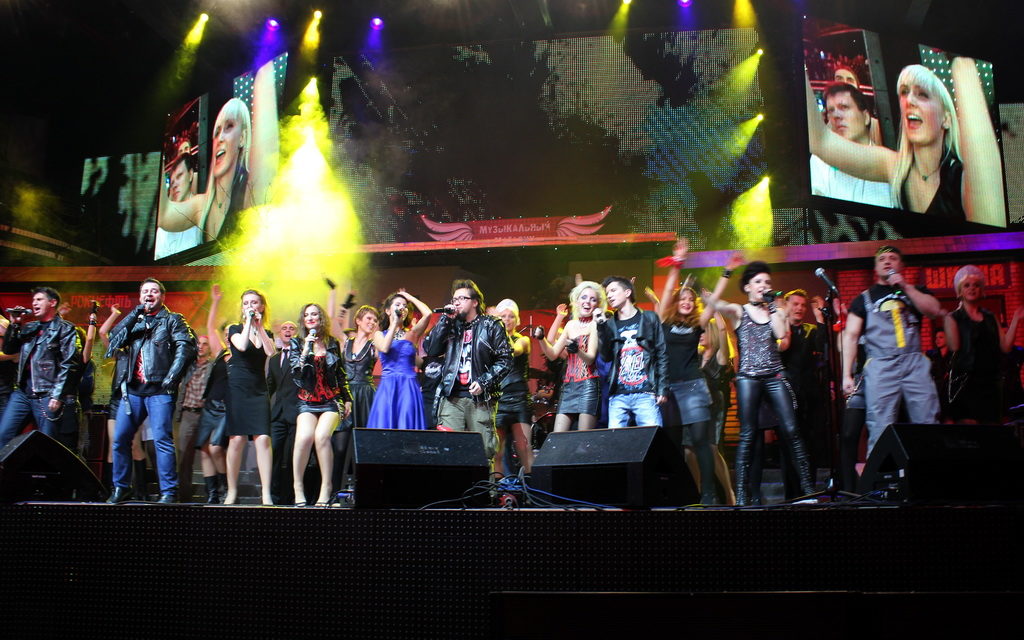 The evening's program looked like this:
A rock-show performed by our employees (I wonder how many working hours were lost to the rehearsals…). They played the best rock hits of both foreign and Russian rock legends, keeping the whole audience in a full-on pumped-up state for the duration – so much so that all the food that had been nicely laid out seemed to have been forgotten. (Curiously, the same could not be said about the nicely laid out wine. Funny that). Then some Nirvana and Queen tunes were played on classical instruments. All the performers on stage of course were all decked out à la Mötley Crüe, but then so were about a third of our employees off the stage too – in leather biker jackets, bandanas and long-hair installations.
Our annual awards ceremony. Here the best employees and teams of the year got their winning awards and prizes. There were eight nominations (five for individuials, two for teams, and one special category). The intrigue as always was maintained up until the last minute – until the envelopes were opened (I too didn't have a clue who was going to win). The only forseeable result was "Project of the Year" – Endpoint 8. When the winner was announced in this nomination two-thirds of the audience howled with delight, since it involved that many folk. The result is a real achievement to be proud of. Well done team! In the other nominations competition was rather tough – and there were no runner-up prizes! A minus. But still, the awards are annual – a plus :)
A performance by the Heuristic Halftones. This band is made up of employees from our German office. Our star Germans really rocked the house with true Teutonic power and panache, much reminiscent of the mighty Rammstein. Just a pity it's their last show; they're all due to split up and head off to different offices… but maybe it won't be their last… let's see…
A performance by the Latvian group Brainstorm. They played really nicely and went down a storm!
In all, it was a real blast. Yeah, it really rocked. Truly, everyone got their rocks off!
[slideshow]
More photos are available here.