2 x +1: steam-train ride + fireboxed fried eggs!
November in Moscow is normally a chilly affair – and mostly a rainy or snowy one too. So when, last weekend, someone suggested we take the kids to an open-air museum in the city (actually not far from the office), of course the first thing we did was check the weather forecast. Sure enough – rain was promised; however, nearing noon, there was still no sign of any, so we risked it: out we popped and over to the Podmoskovnaya Steam-Locomotive Depot Museum – here.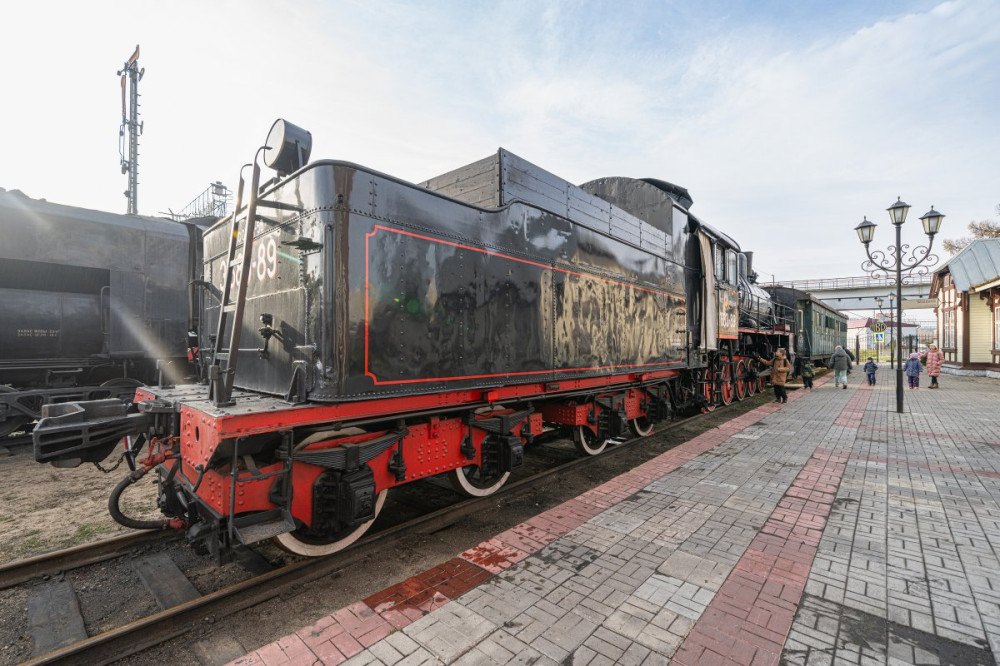 Here's the view from the nearby elevated path we took to get there. And who'd have thought it was November?! ->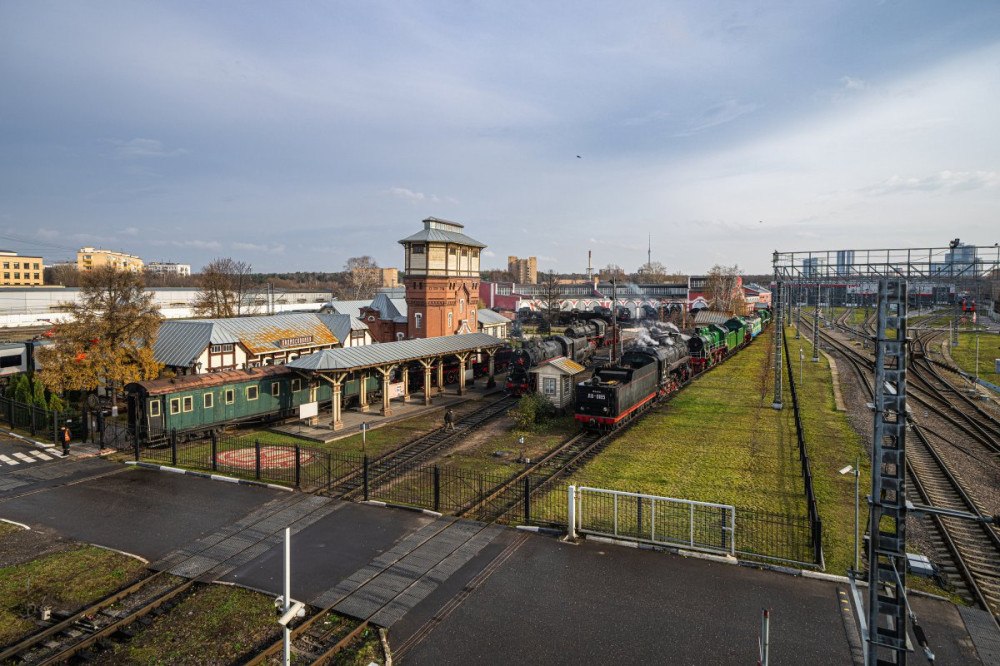 Bizarrely, in Russian it's called Podmoskovnaya, which means ~of greater Moscow – as in the region that surrounds the capital. But it's situated squarely inside the metropolitan area and nowhere near the surrounding region. Go figure!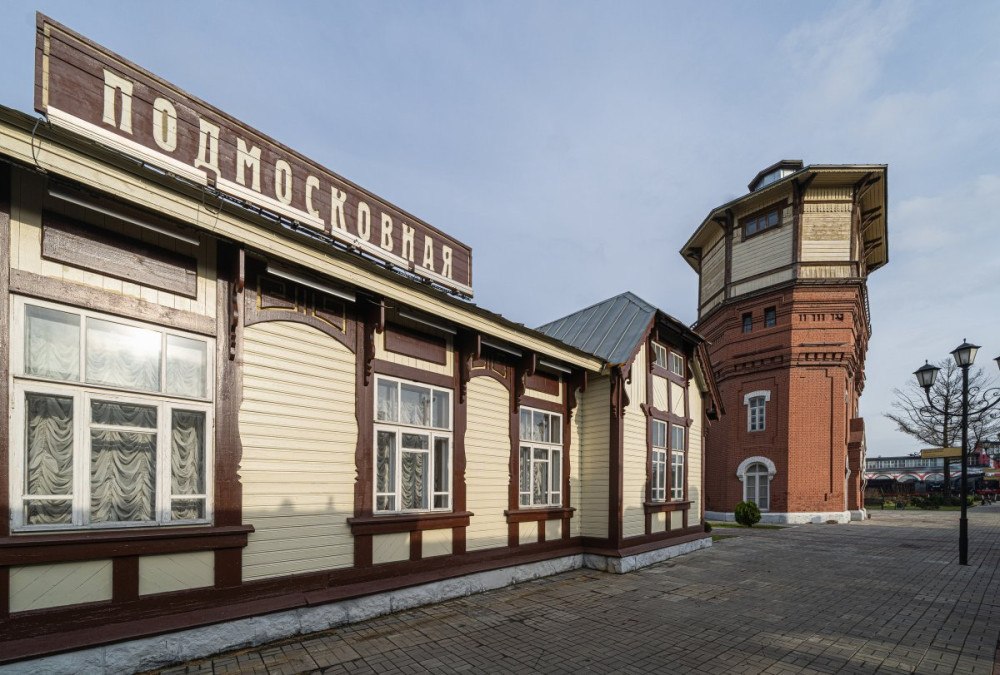 The museum's a goodie: and you can tell they really put some effort into making it a goodie. It even features an omnibus ->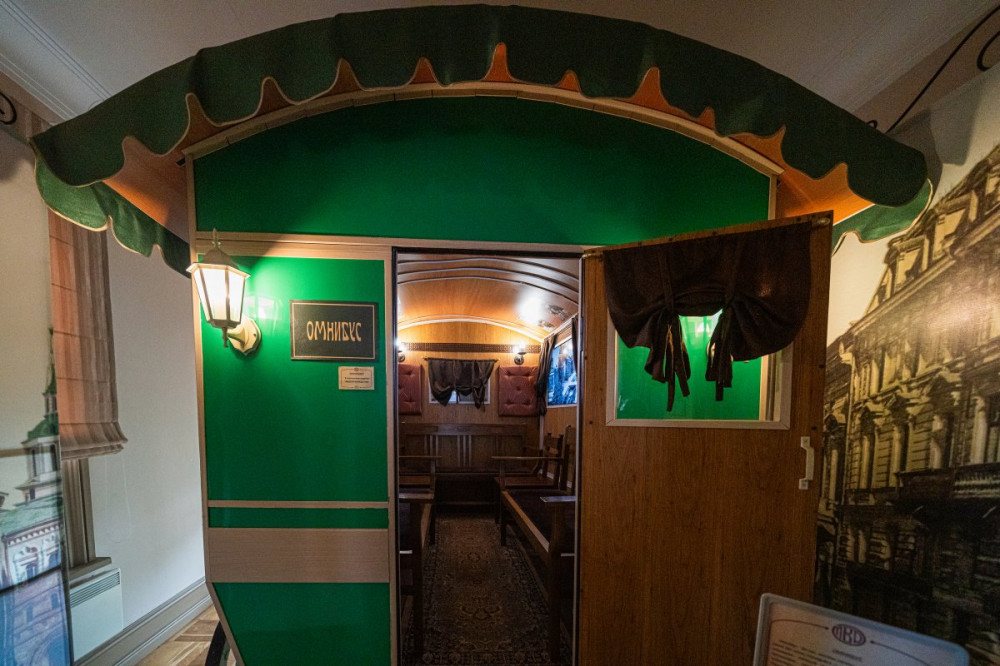 Most items aren't genuine, but they're not bad replicas ->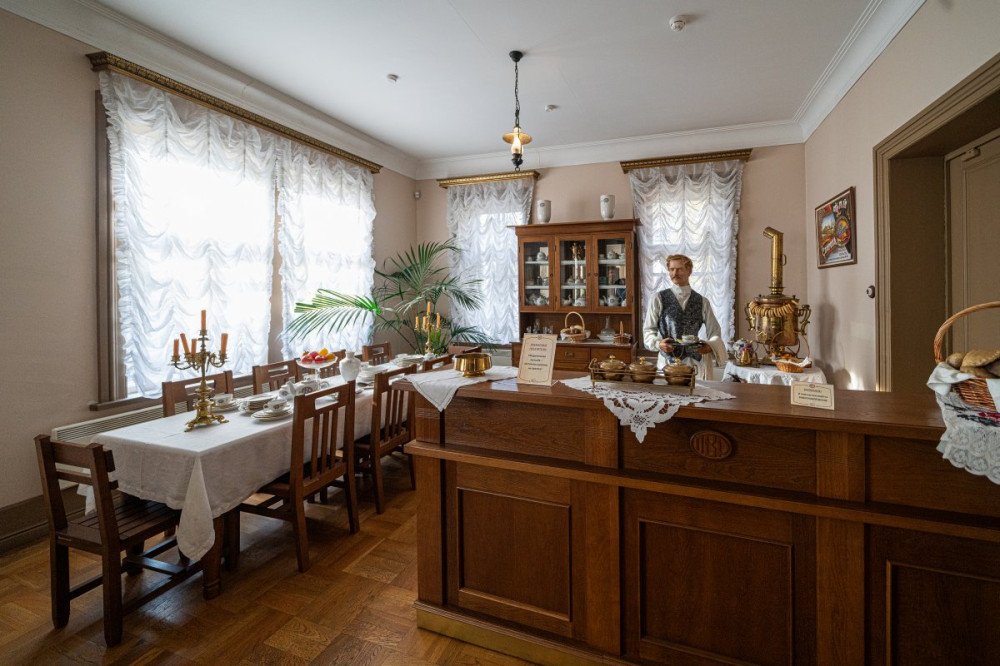 Everything just as it was 100+ years ago…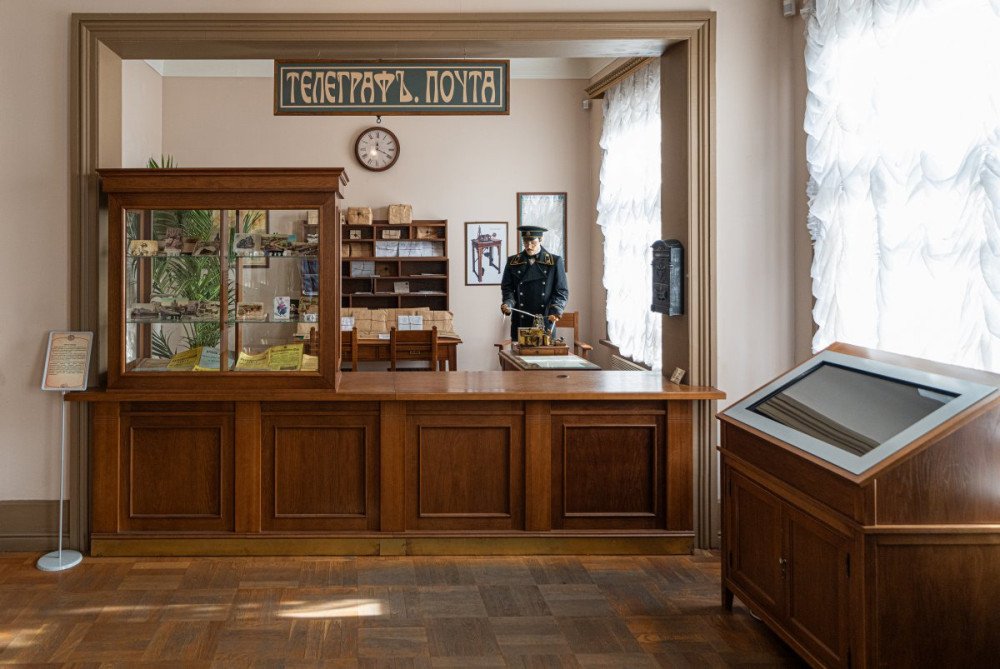 I'd seen a pair of the following analogue devices before – in a museum in the far-eastern Russian city of Khabarovsk last year. They guaranteed strictly consecutive movement of trains along a single-track line. Apparently they're still used today in some places! Well why not? Offline and fully hack-proof, after all ).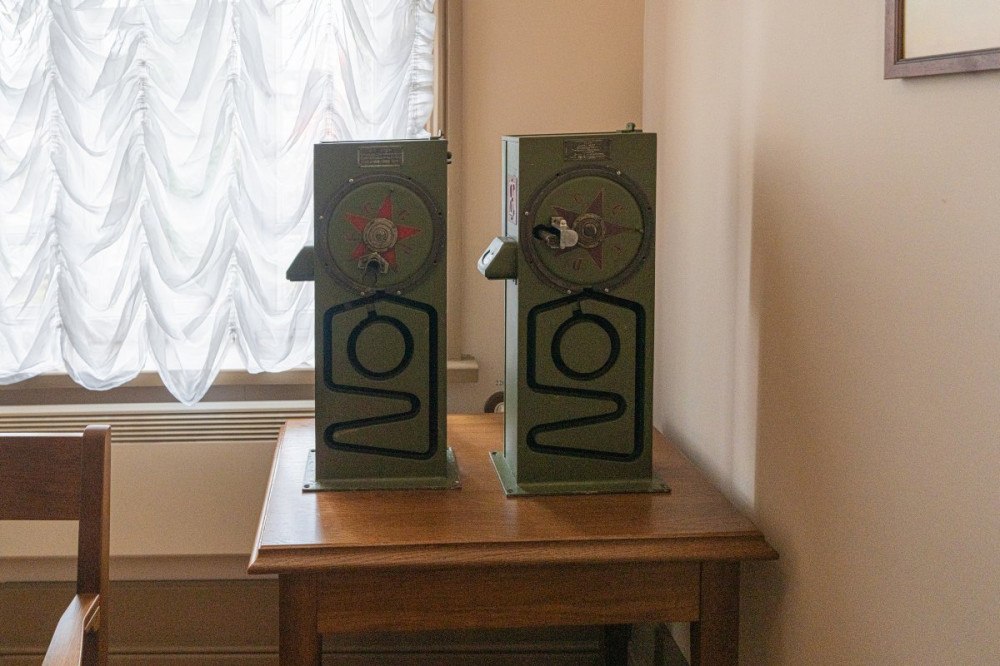 "Luggage" ->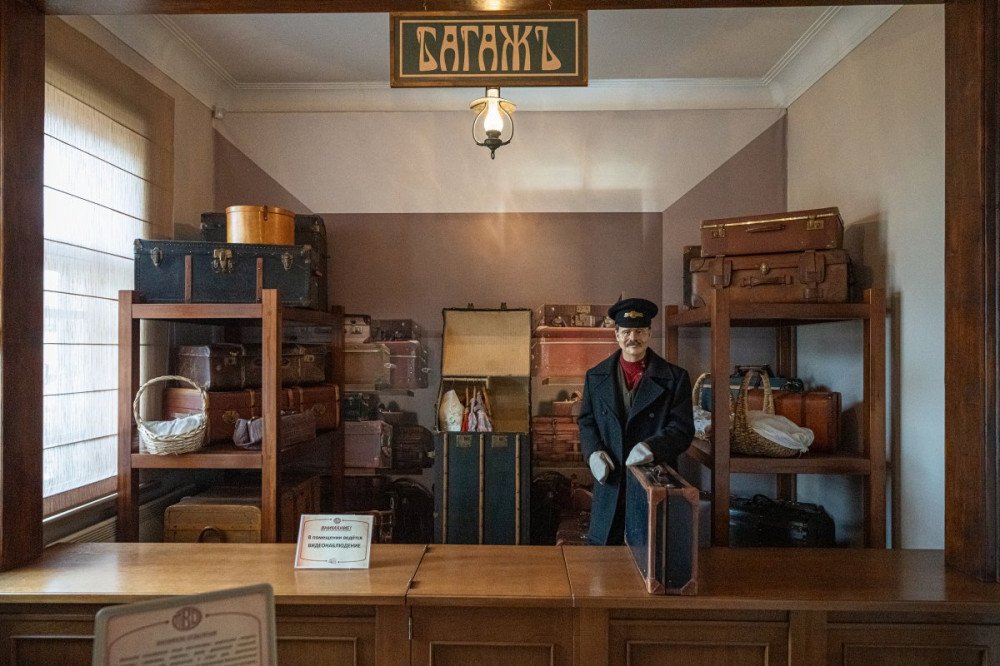 The inevitable water tower: for where there's steam used to propel several tons or iron, there really did need to be plenty of water to hand ) ->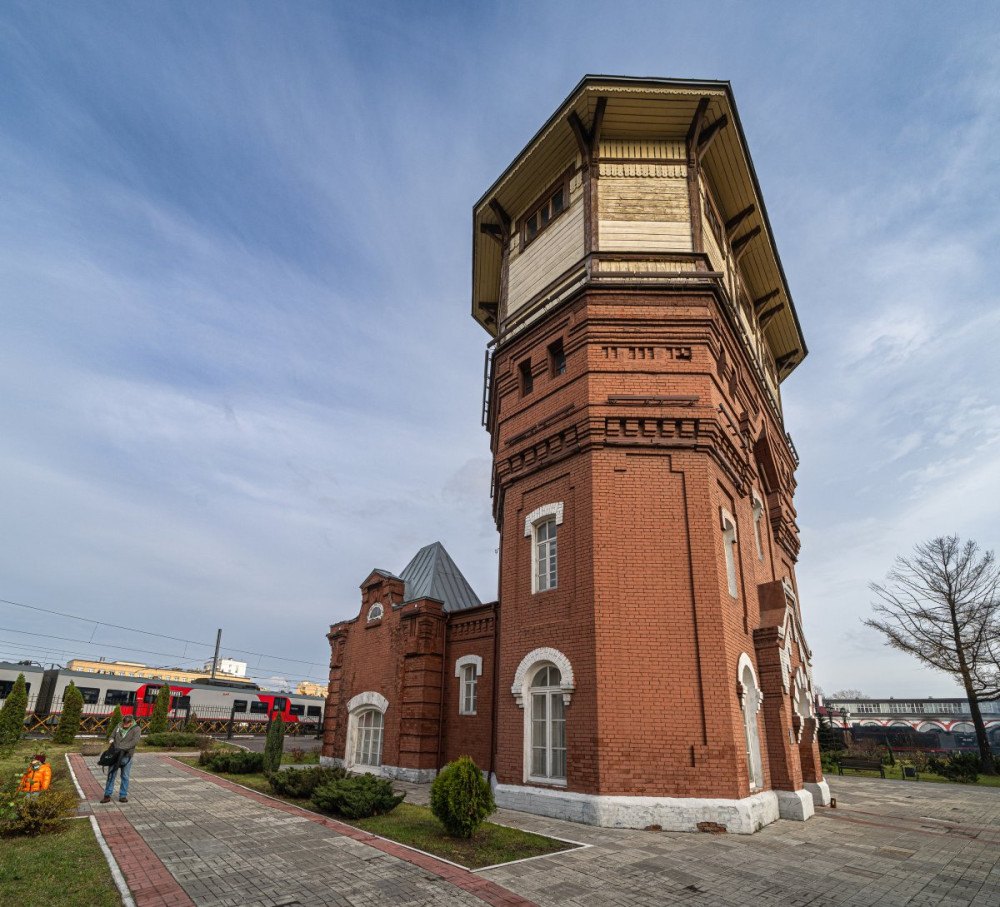 Nicely refurbished inside – and a nice iron spiral staircase too ->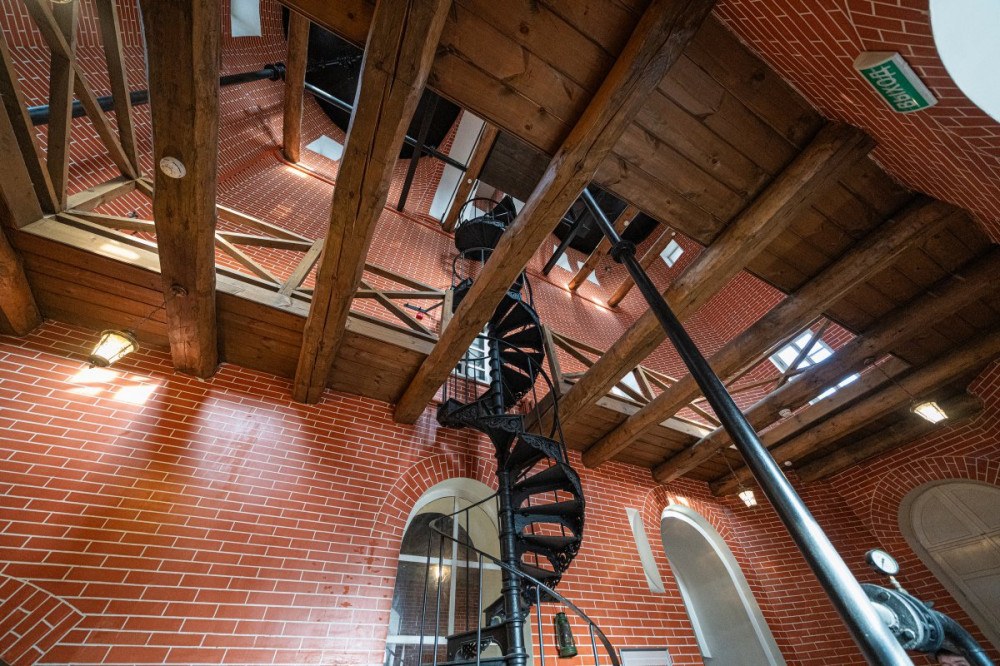 The stationmaster's cabin ->
They've cut away one side of a locomotive to show the microelectronics how the steam technology works inside ->
We head out into the November sun, and notice some of the less shiny exhibits awaiting restoration ->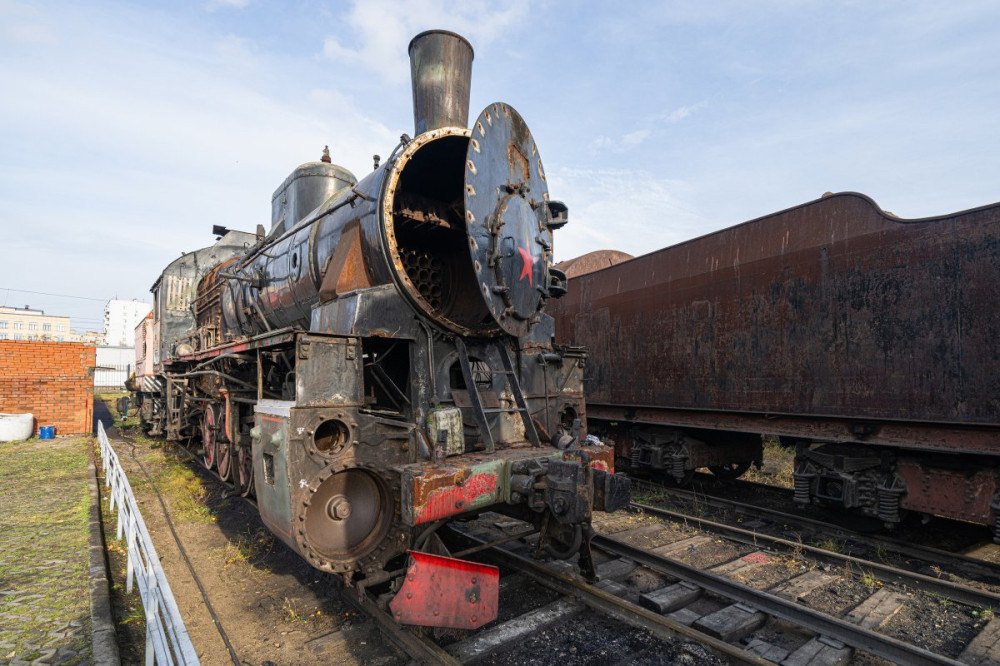 And here's the locomotive roundhouse – alas, not in use when we were there. I imagine seeing this in action would be fairly awesome. If any of you, dear readers, have any photos or videos of one like it being operated – please do share!…
I showed you the locomotives awaiting restoration outside; well it's here inside where the restoration takes place – this one already looking pretty neat: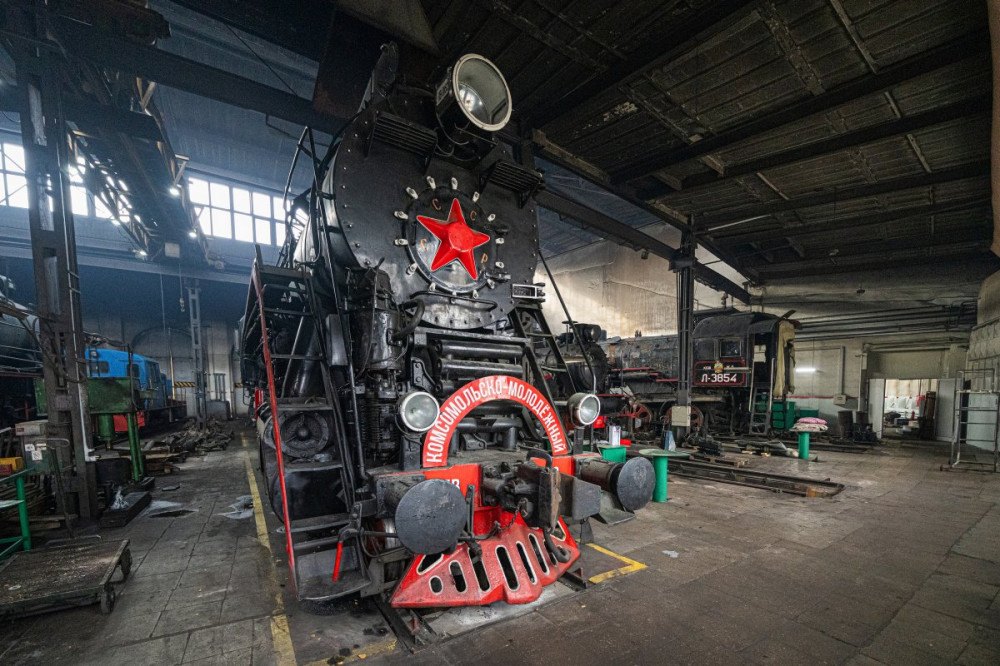 The kit in here is the original, genuine article – pre-WWII or even pre-Russian-Revolution. Like this furnace ->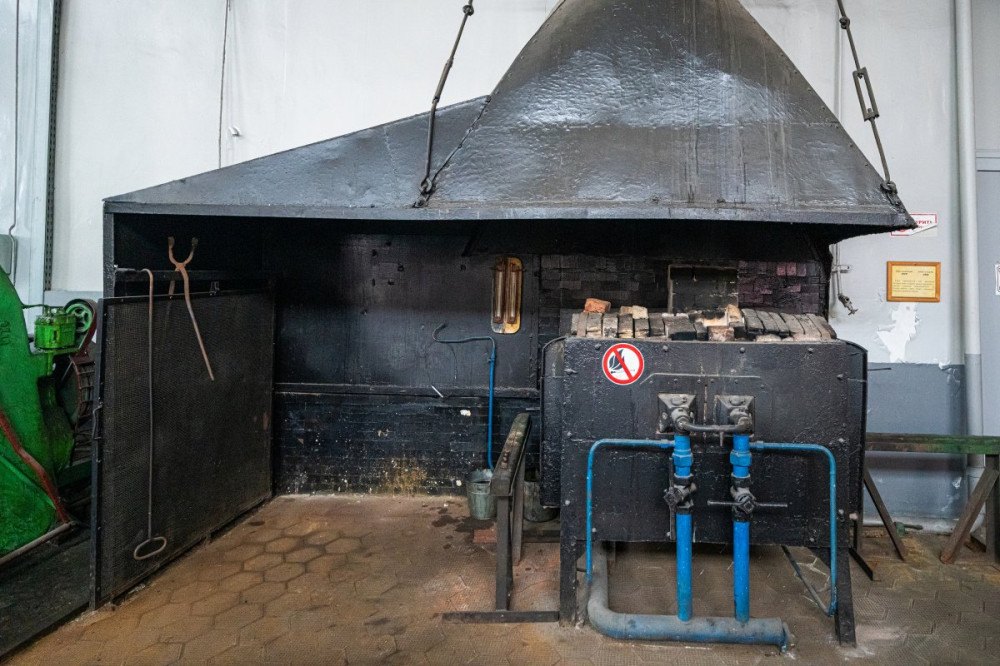 Locomotive pistons:
It was nice to hear that most of the locomotives are in fully working order. So it's less of a museum in here and more of a repair depot!
Christmas/New Year spirit was noted – already! ->
A locomotive in action: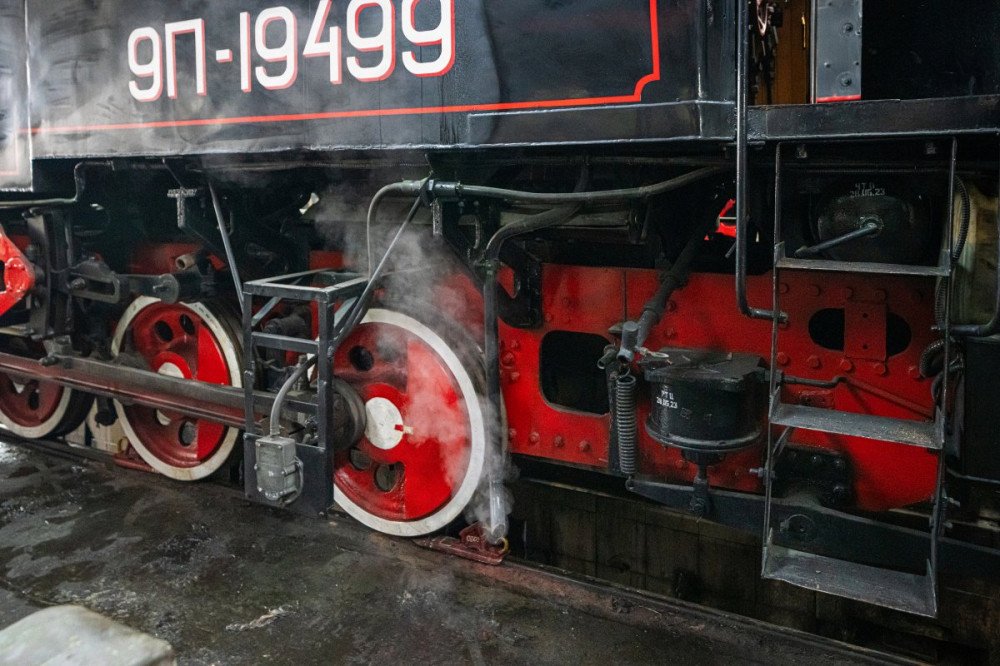 Here's the roundhouse up close:
Next up for us – surprise: fried eggs in the firebox!…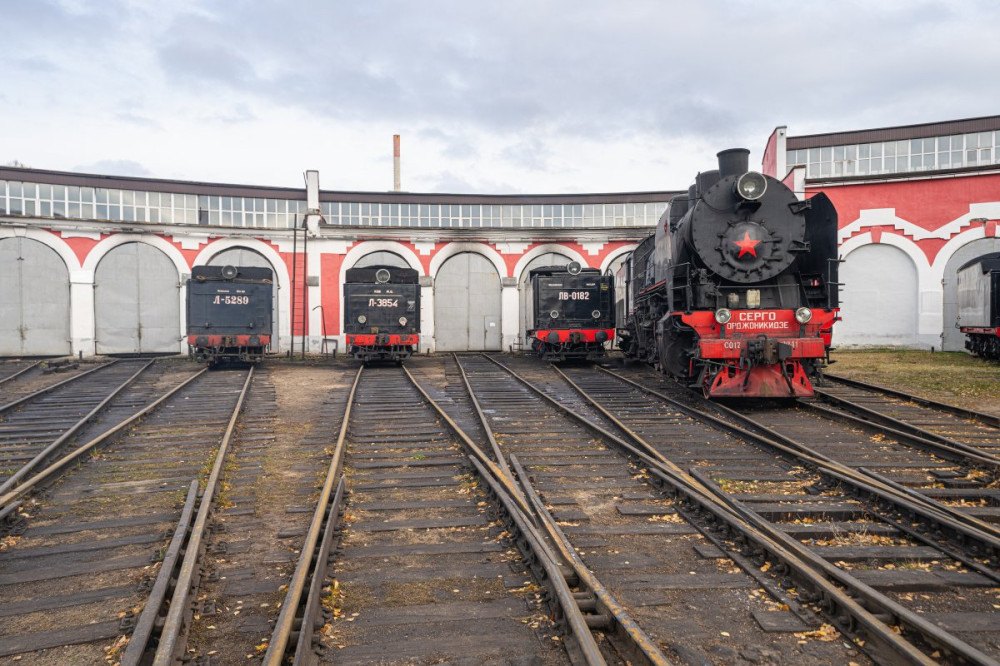 We climbed into a steaming locomotive…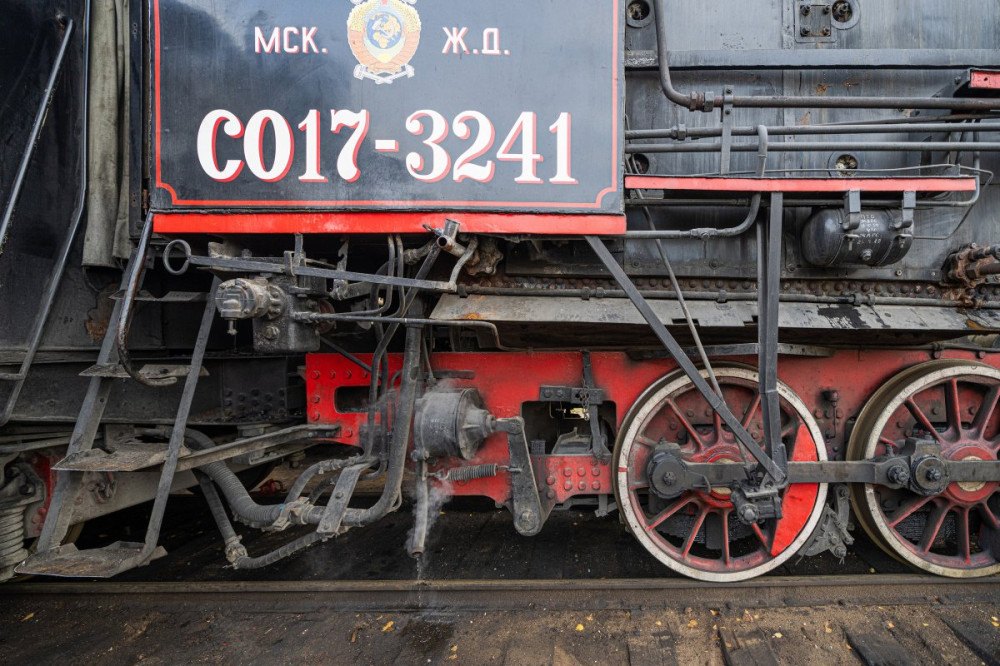 And everything's just as analog and old-school as on the outside…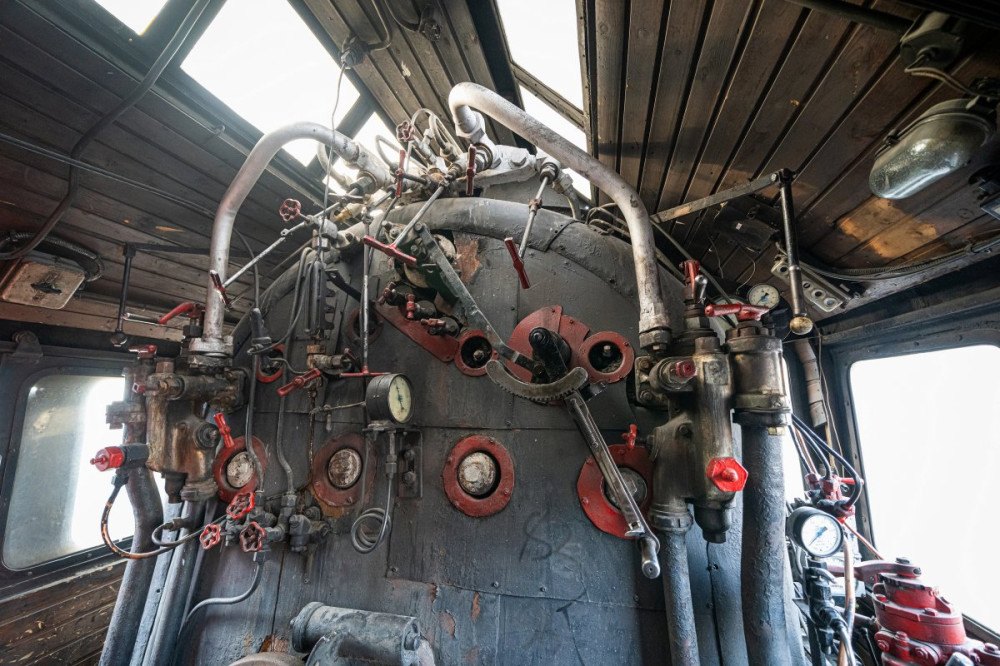 The furnace is open, creating a sauna effect in the cabin: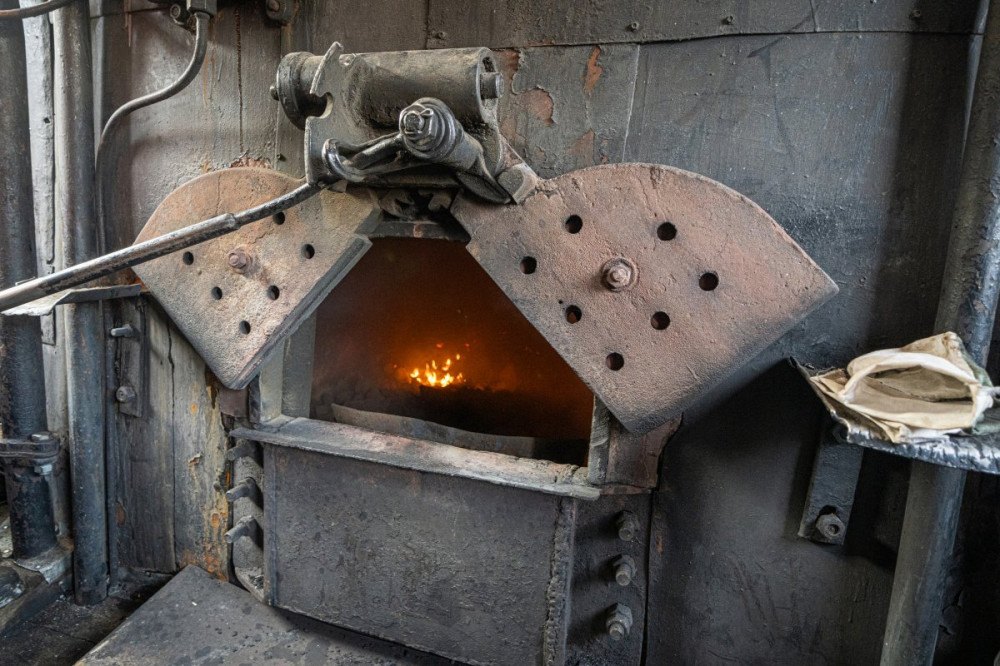 Now, you've heard of dual-purpose technology, right? Well this is triple-purpose: (1) locomotive furnace (to move it along the tracks), (2) sauna heater, and (3) kitchen oven – perfect for a fry-up! ->
Our meal didn't take long to cook up – given that the furnace was well over a thousand (!) degrees centigrade!…
And very tasty it was too! (And, no – that's not whisky; it's apple juice – honest!:)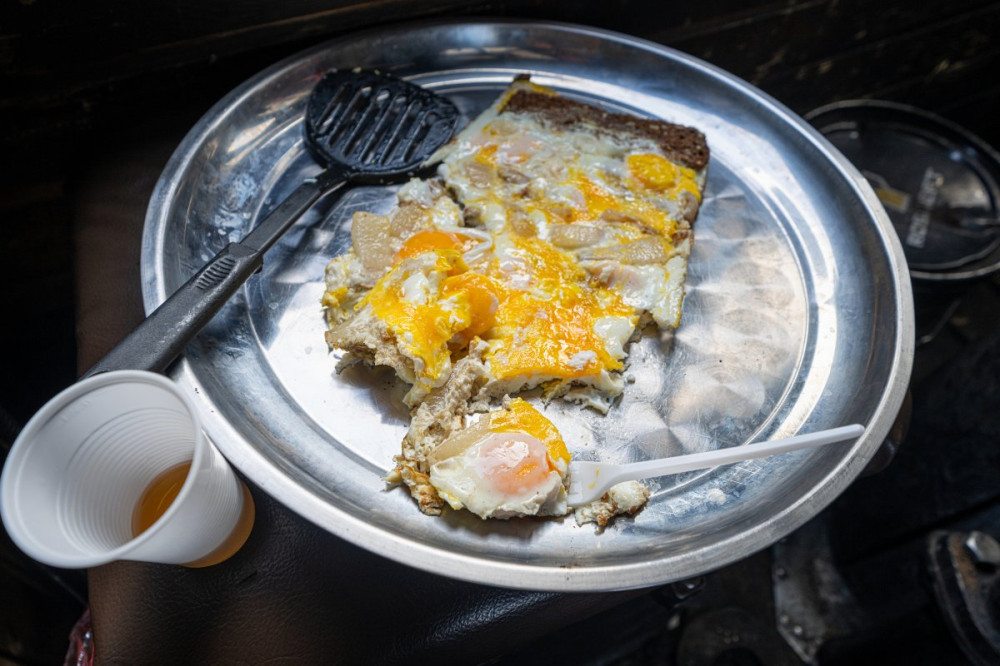 After our brunch, it was time for a little ride…
…In with the driver (Sergey Bendyukov – thank you!) ->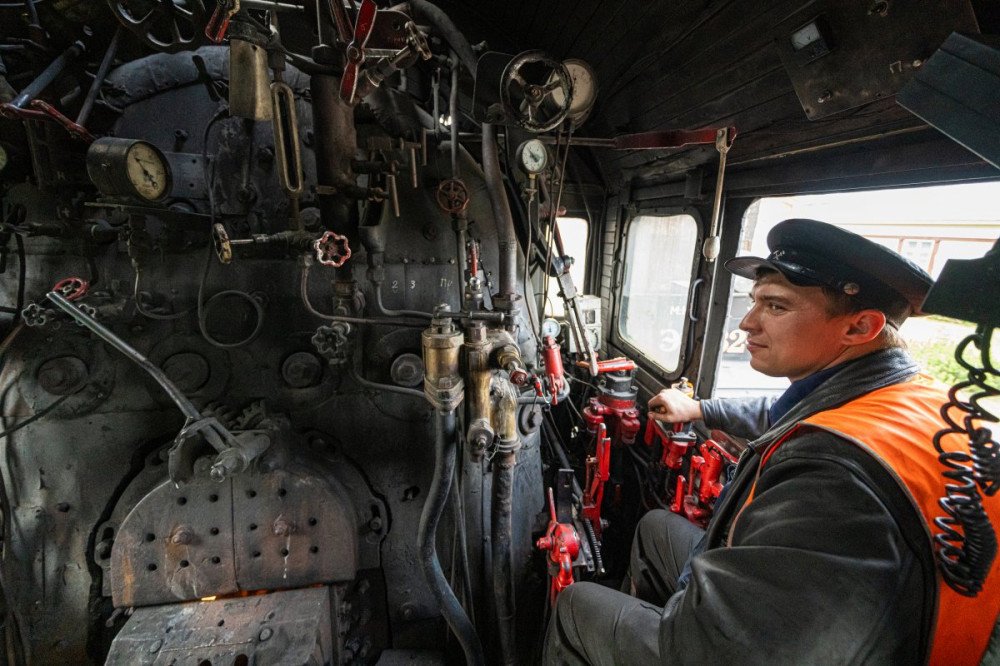 Woah – my first ever ride on a steam train. Ok, we didn't go far, but still – checkmark duly procured!
And that was that – an unusual, interesting, curious, unforgettable, 2 x +1 (firebox-brunch; the ride:) experience!