Back in Tokyo – tasting its haute cuisine with gusto!
It was farewell to the quiet backwater of Hokkaido, and hello to the world's largest city (by population) – Tokyo! Time to get some work done!…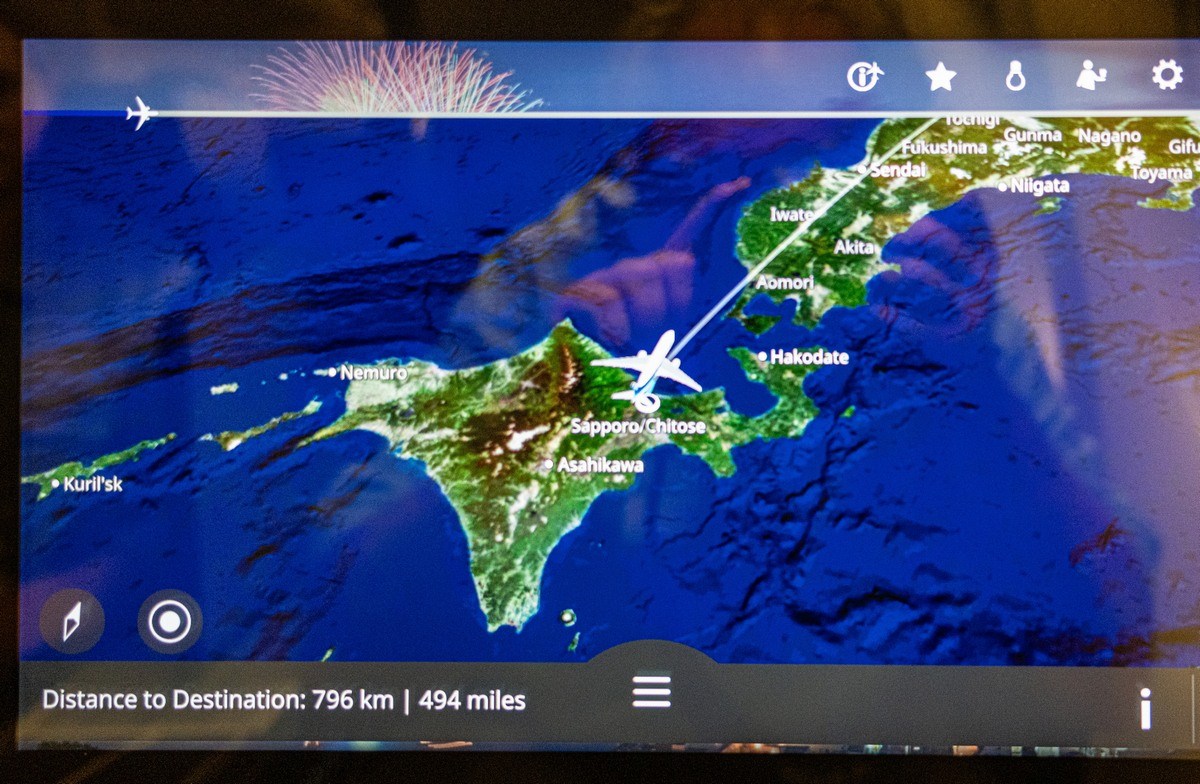 Alas, we were so busy we had zero time for tourisms. It was literally all work, work, work – strictly formal too: I wore a suit! Meetings, handshakes, discussions, and the inevitable low bows. Doing business in Japan these days for us is really tricky – but we don't never give up! Despite the geopoliticalisms that we've zero control over, there's still plenty of demand here for the world's supreme quality cybersecurity.
Back at the hotel after sundown – I managed a few photos out the window but, like I say, 0 tourism (…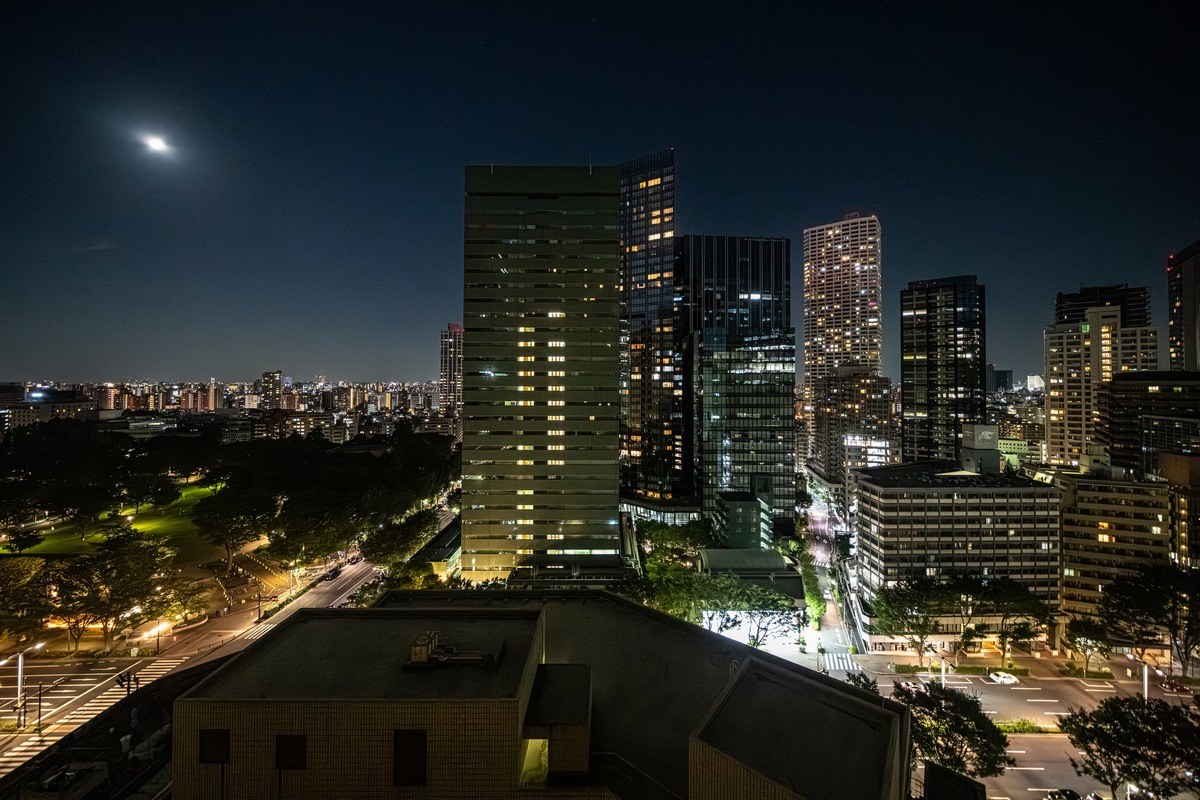 …And the next morning – what a beautiful day! ->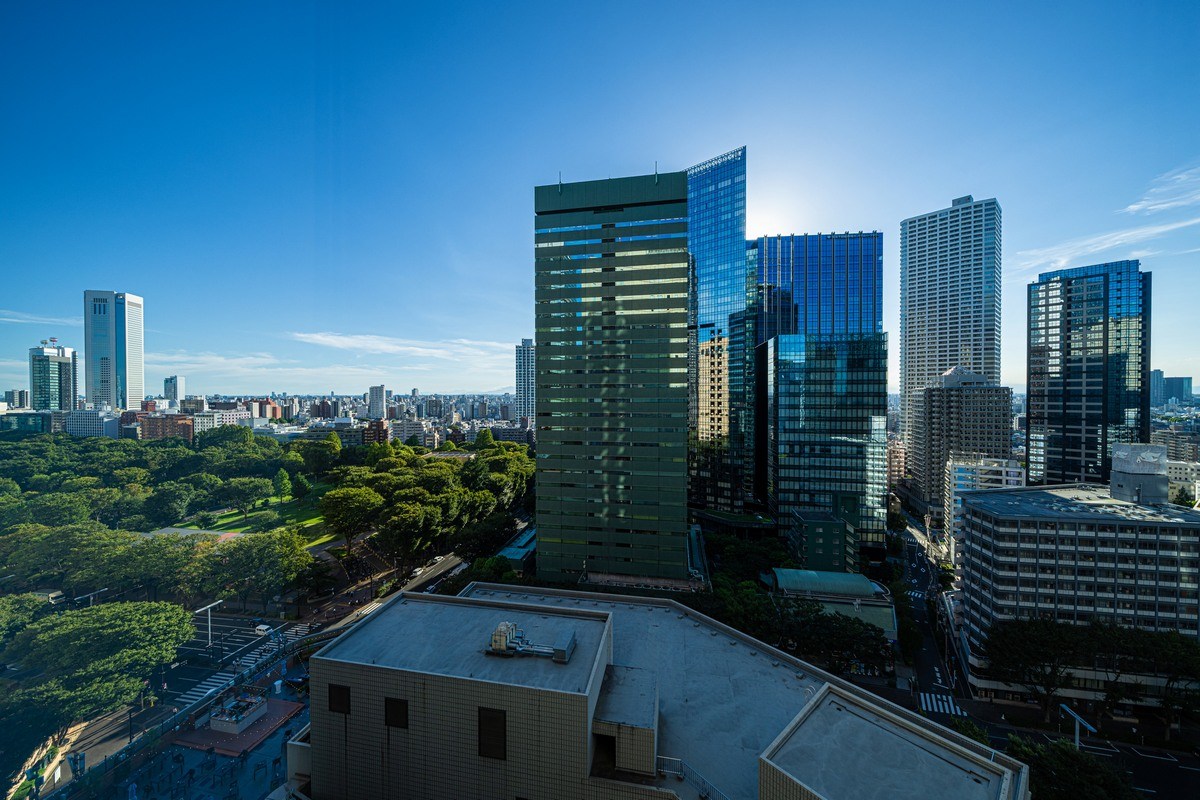 No tourisms – in the traditional sense. But… I wonder: does experiencing the gastronomic delights on offer in one of the cooler capitals of the world count? Whatever; the main thing – experience them we sure did: well, everyone has to eat don't they? But in Tokyo it's a lot more than mere sustenance…
Come evening – it just had to be unagi…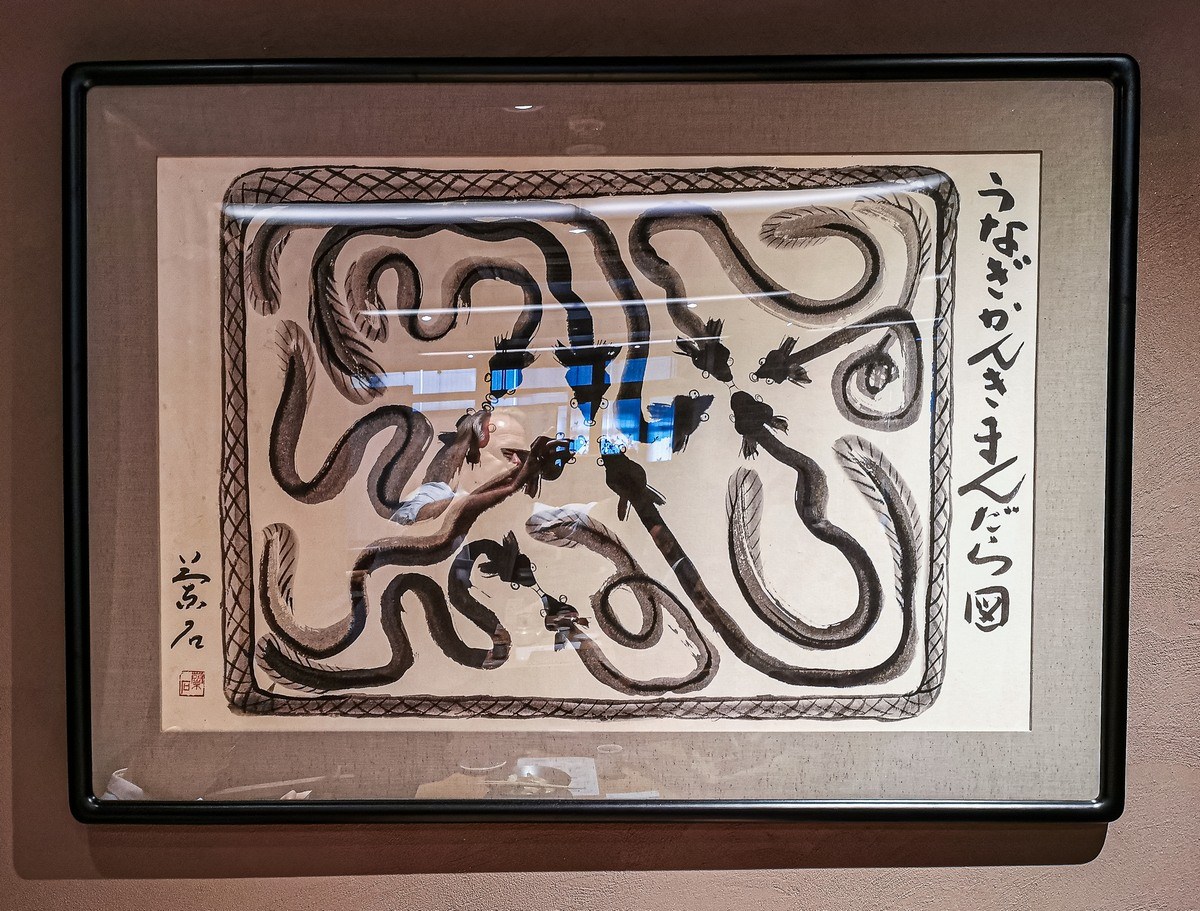 Excuse the Instagraminess, but this was special! ->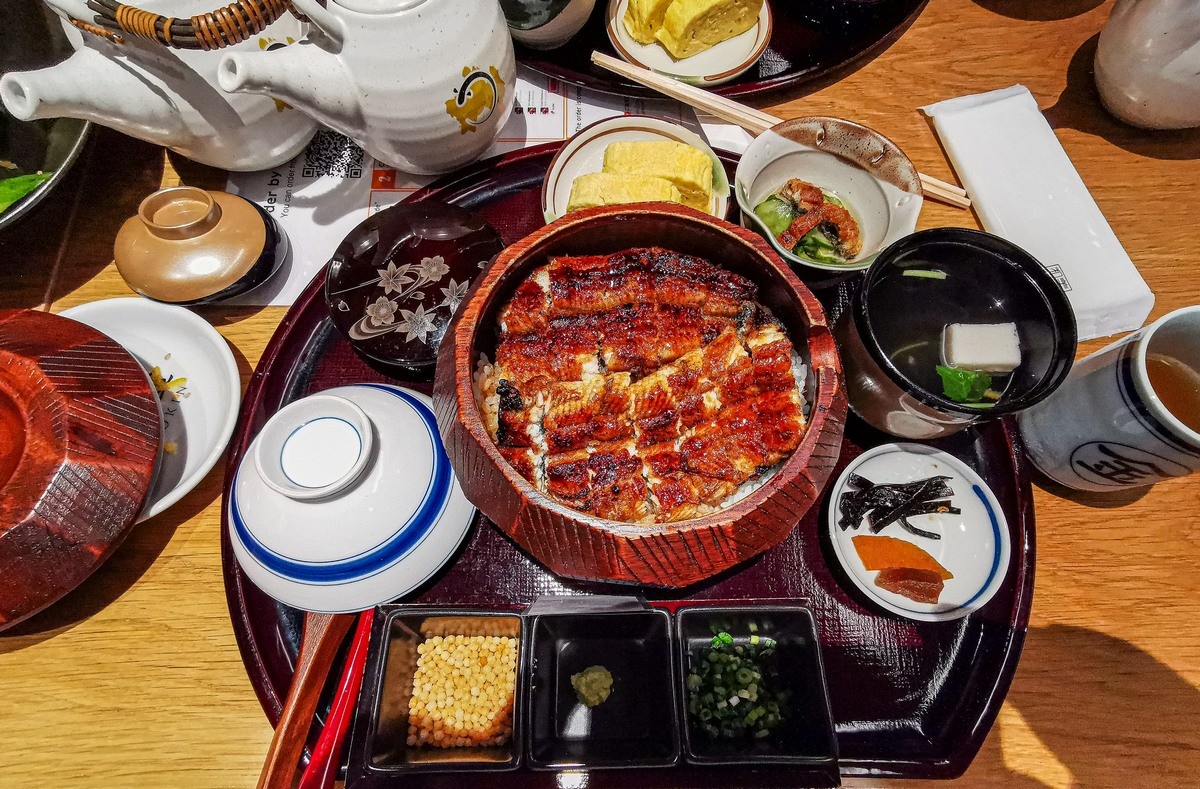 Just in case foreigners aren't sure how to eat this curious dish, it comes with instructions! ->
And that was that! ->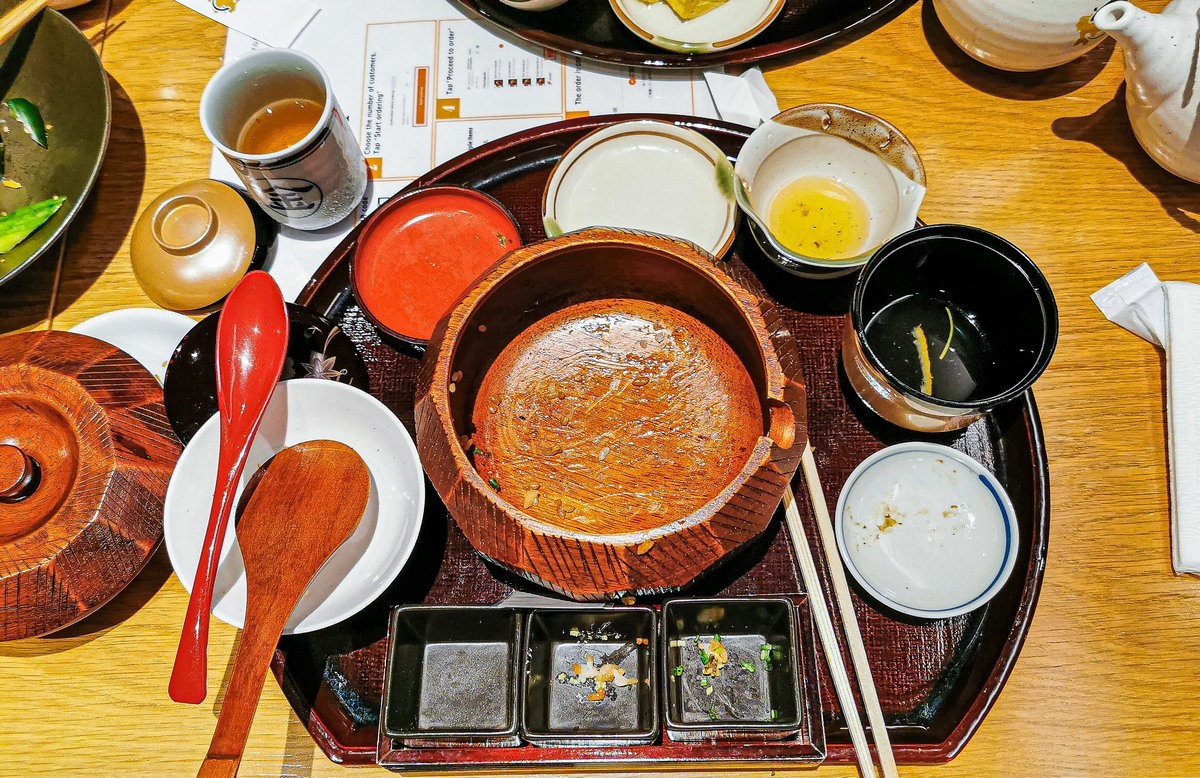 This is the symbol for unagi: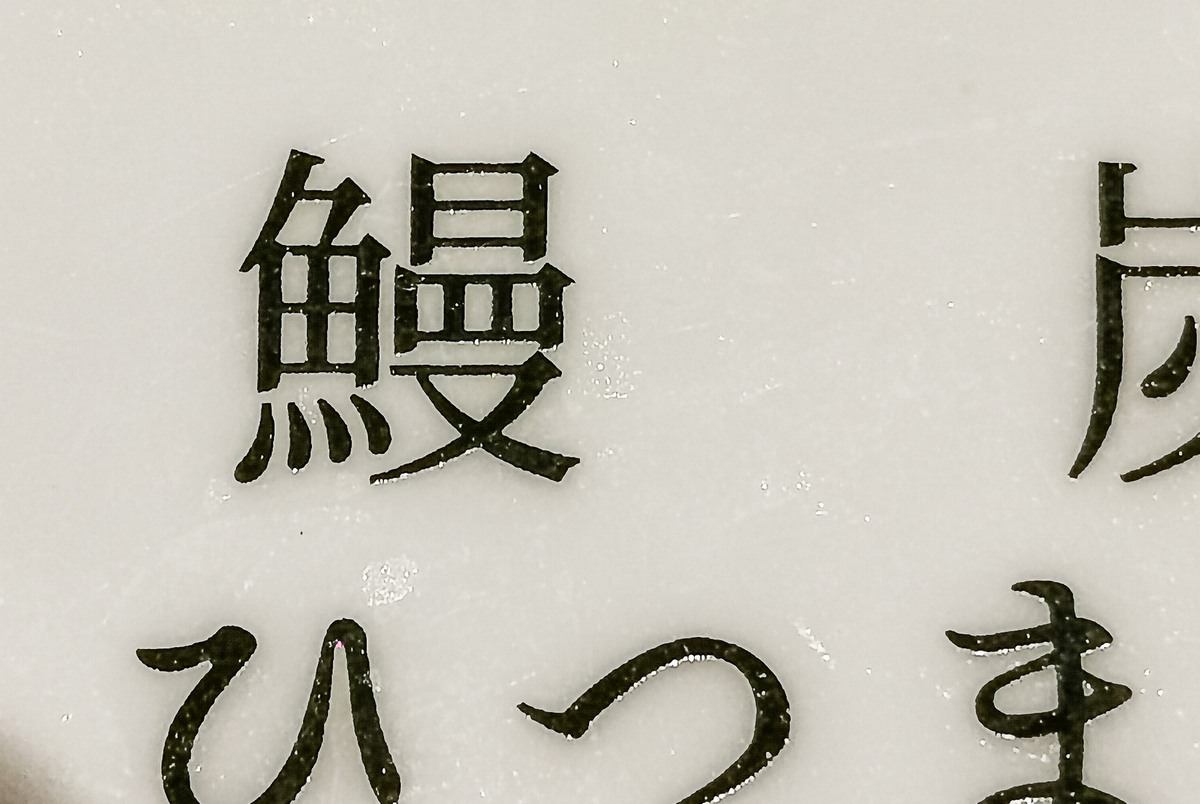 The restaurant was in a most unremarkable building in a most unremarkable district of the capital:
But that doesn't matter – the food was simply oh-my-gourmet!
Here's another restaurant – rather, a café – where you literally catch your meal just before it's cooked! ->
I tried my hand at fishing – but didn't manage to catch anything! The fish just ignored me! ->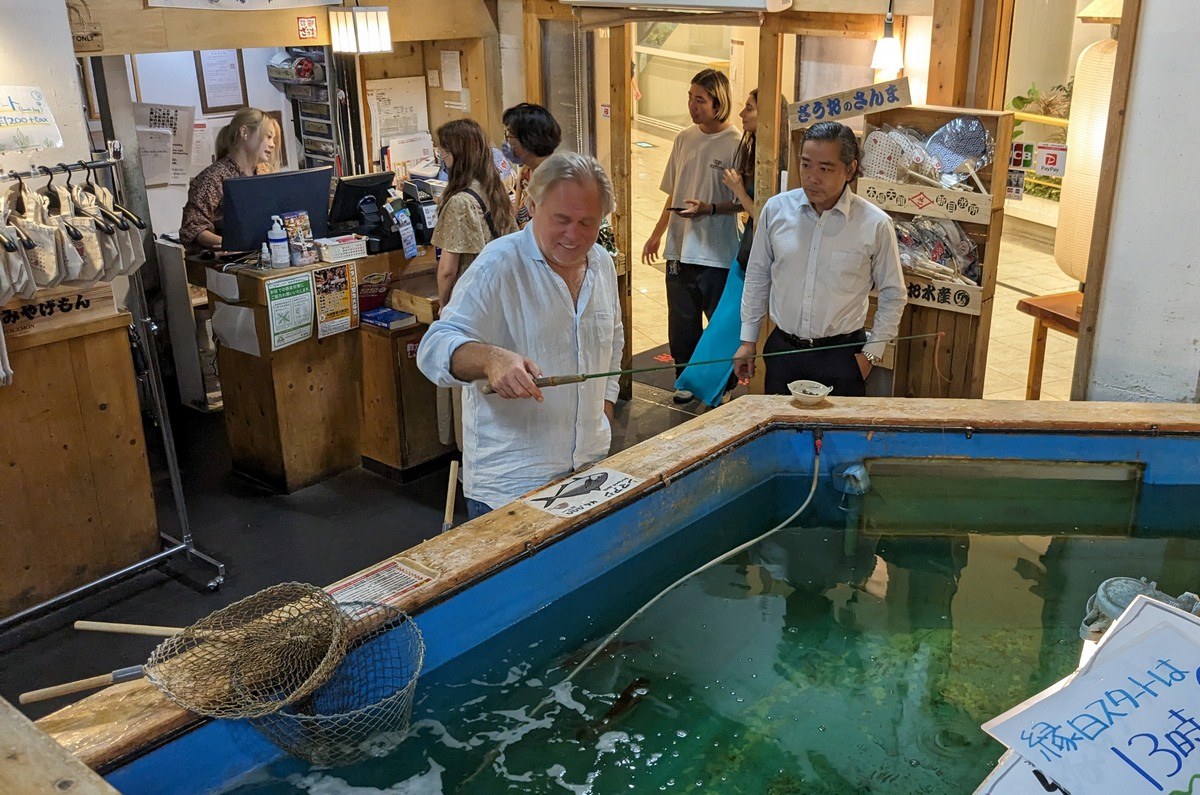 But I did manage to grab hold of a lobster! ->
And, minutes later – here's that lobster again! ->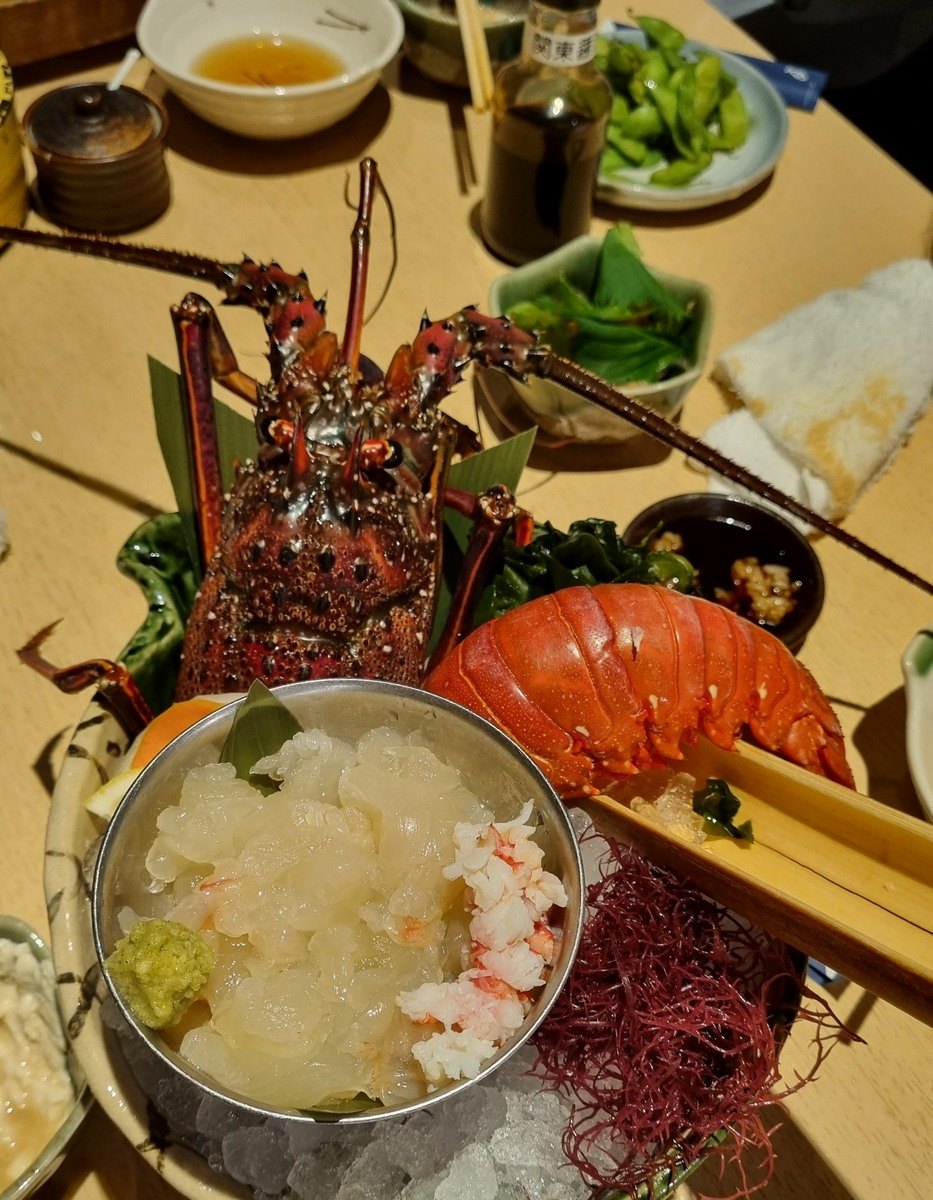 And that was that: whirlwind Tokyo visit – done. It was time we were on our way – over to Singapore!…
The rest of the photos from Japan are here.