African vacation – ver. 2023: Oceanic decompression, then home!
And finally, as per tradition, it was time finish off our typically active vacation – this time our Kenya safari – with a spot of decompression: to take it easy after all the dashing about and tourism-till-you-drop and getting up early every morning to fit everything in; also, to make sure the return to the reality of everyday life doesn't take place too quickly for the mind (or is it spirit, or even soul?!) to cope…
And since our tour of Kenya's national parks took us, slowly but surely, eastward – from Nairobi over to the east-African coast along the Indian Ocean – the perfect setting for decompression was deemed to be Diani Beach, just south of Mombasa. Why? Because "it has been voted Africa's leading beach destination for the fifth time running since 2015" (– Wikipedia, 2020). And I can see why: not busy at all, super-fine sand on the beach, and refreshingly cool water (too cool for comfort actually, neoprene advised)…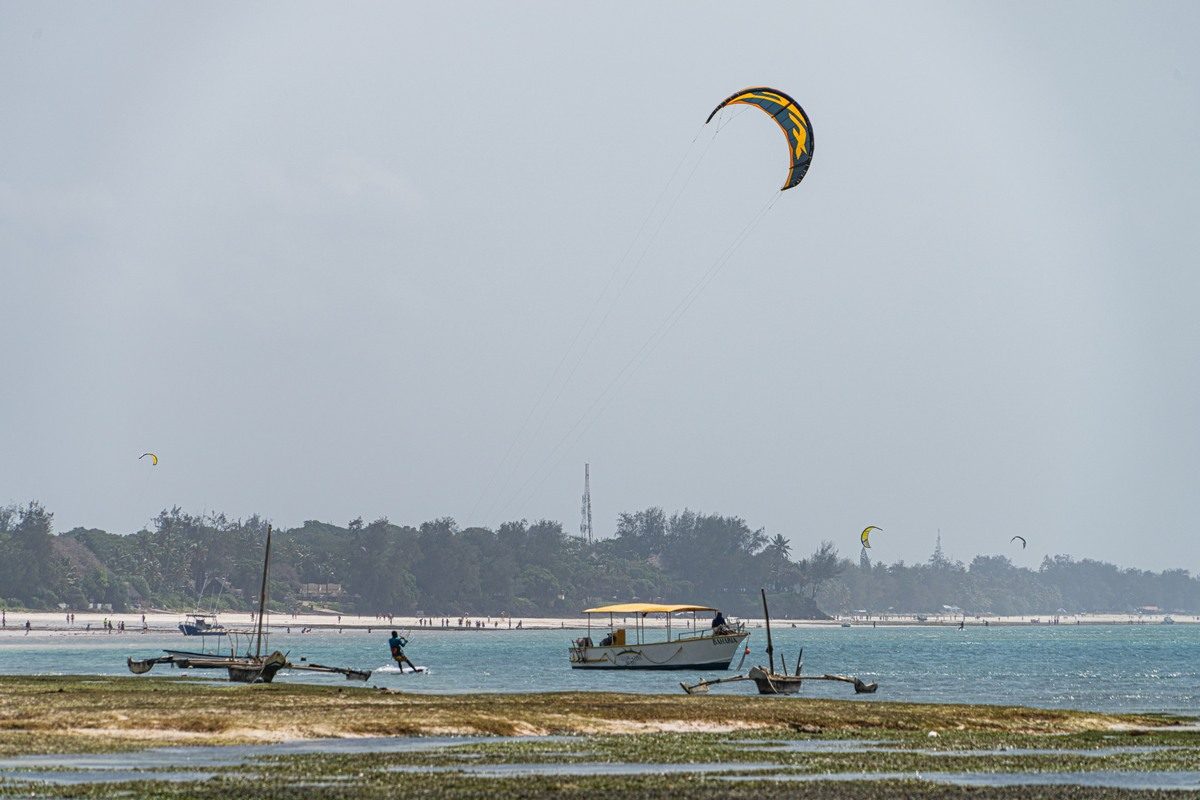 Not that we resorted to the neoprene; we were here to take it easy: no active anything – including watersports. Instead – inactive everything; e.g., beach + Bombay Sapphire, and sun + Scotch – on the rocks sand!
…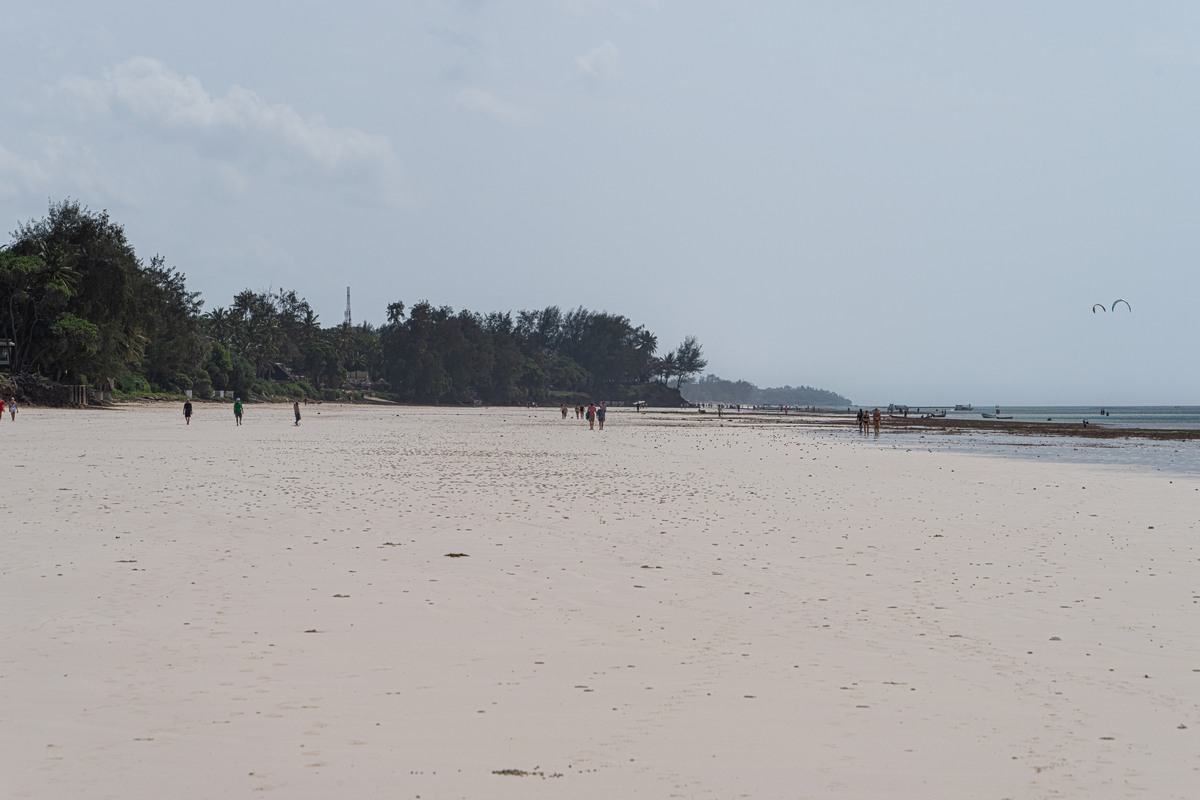 Pottering, strolling, paddling – nothing strenuous. There was some kitesurfing, jet skiing and snorkeling on offer (not much though, and just as well: less folks about), but we didn't get into that. We were in full go-slow mode…
Low tide: time to explore!…
In the above pic we were taking our chances: you have to be careful you don't step on something prickly with your bare feet.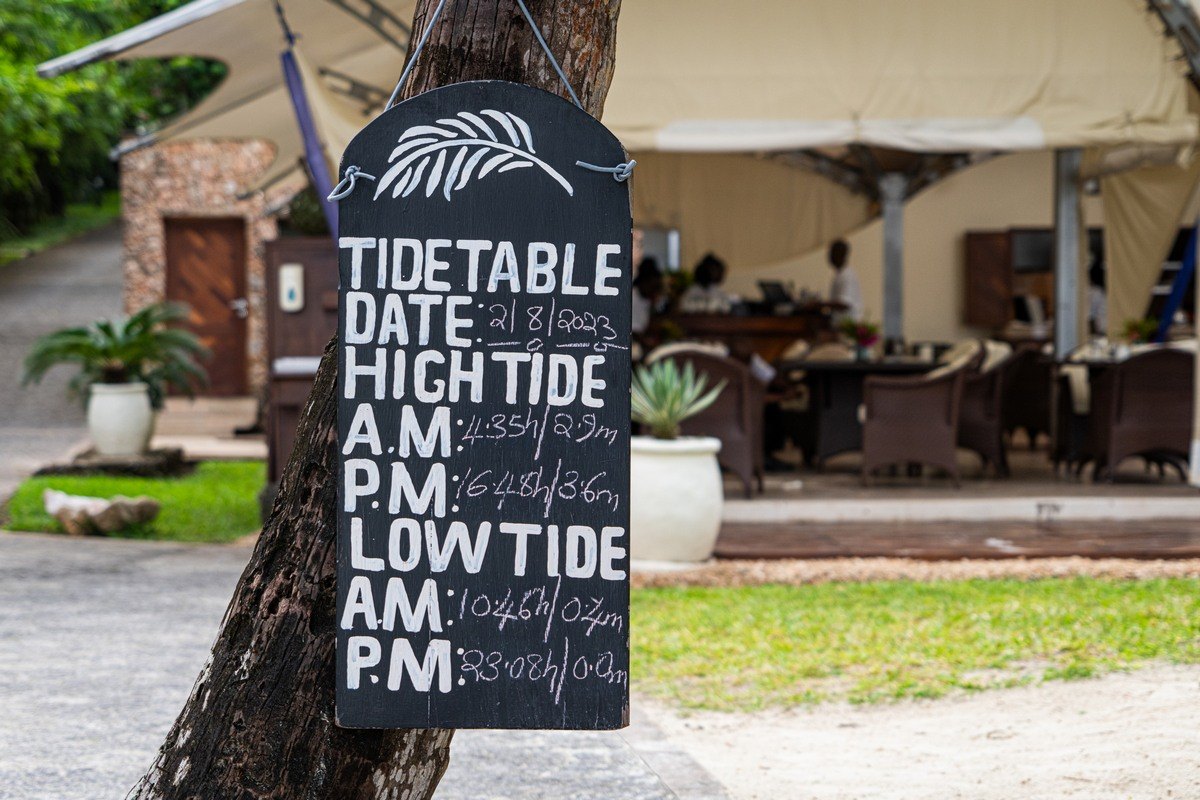 First – about the high tide: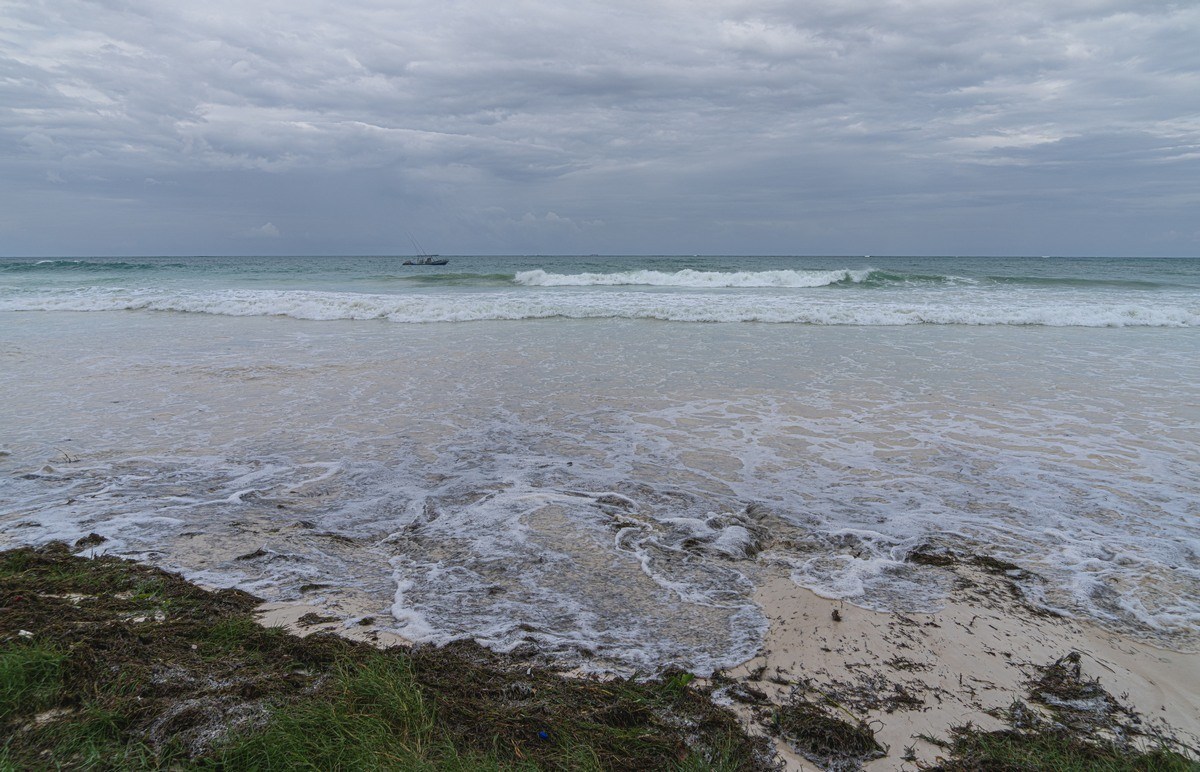 It comes in rather violently, rocking boats and whipping up the sand as far as the greenery at the top of the beach: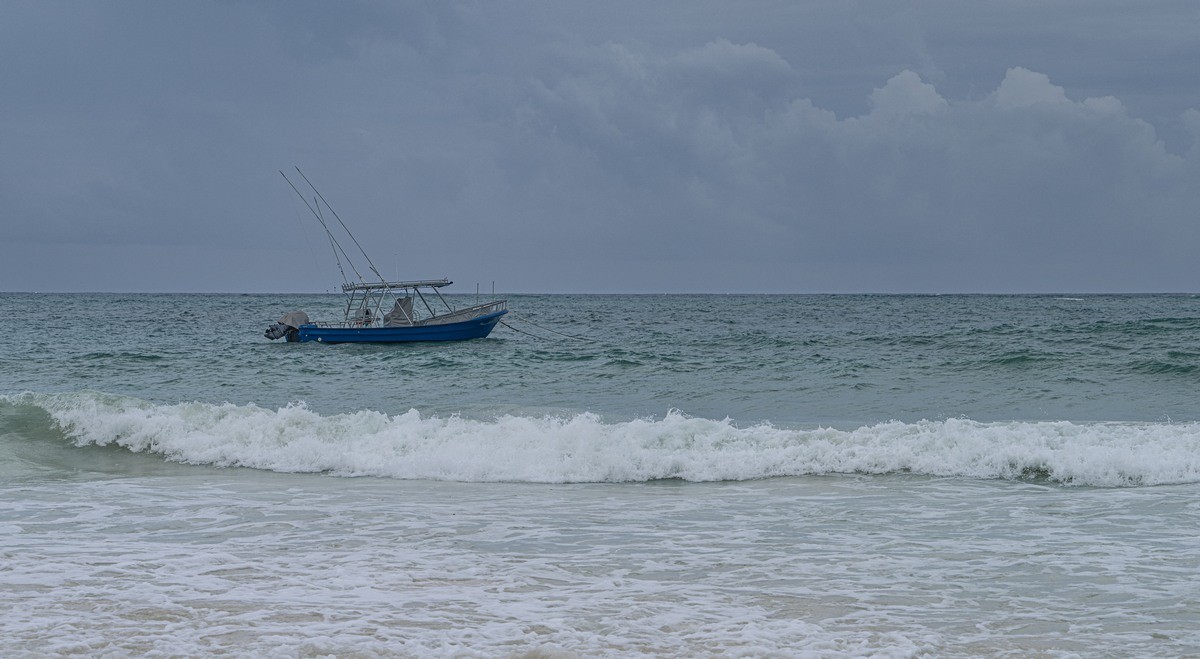 And clearly it stops just short of the "lawn" everyday: I don't think grass likes being watered with seawater ->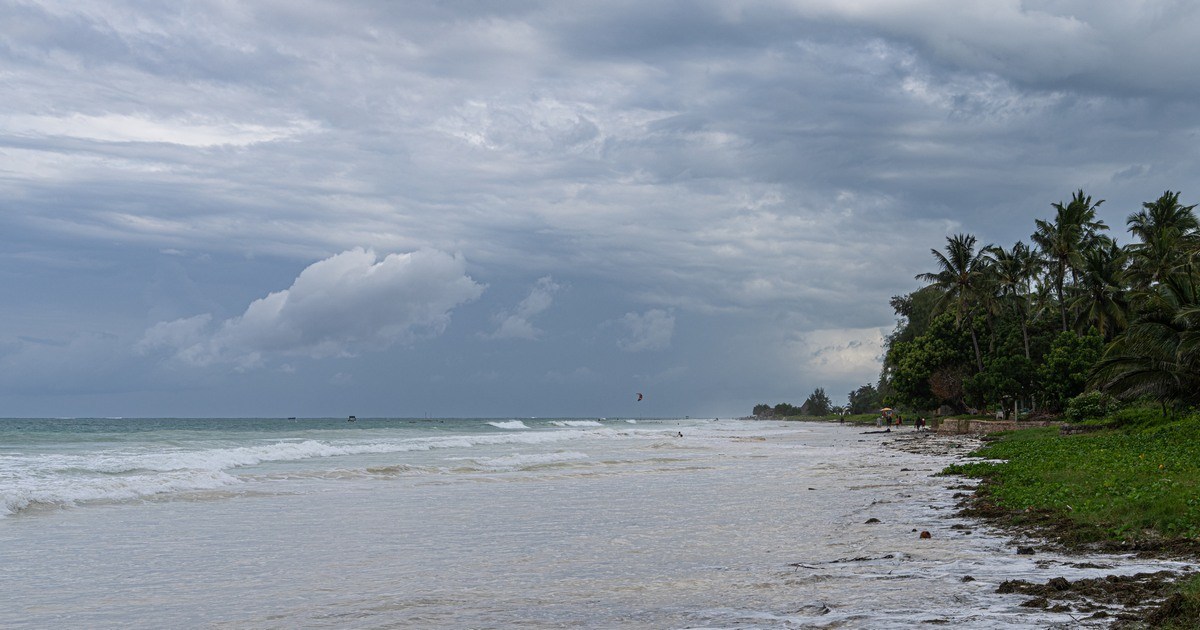 Violent tides – all the better for active beach-sports, it seems ->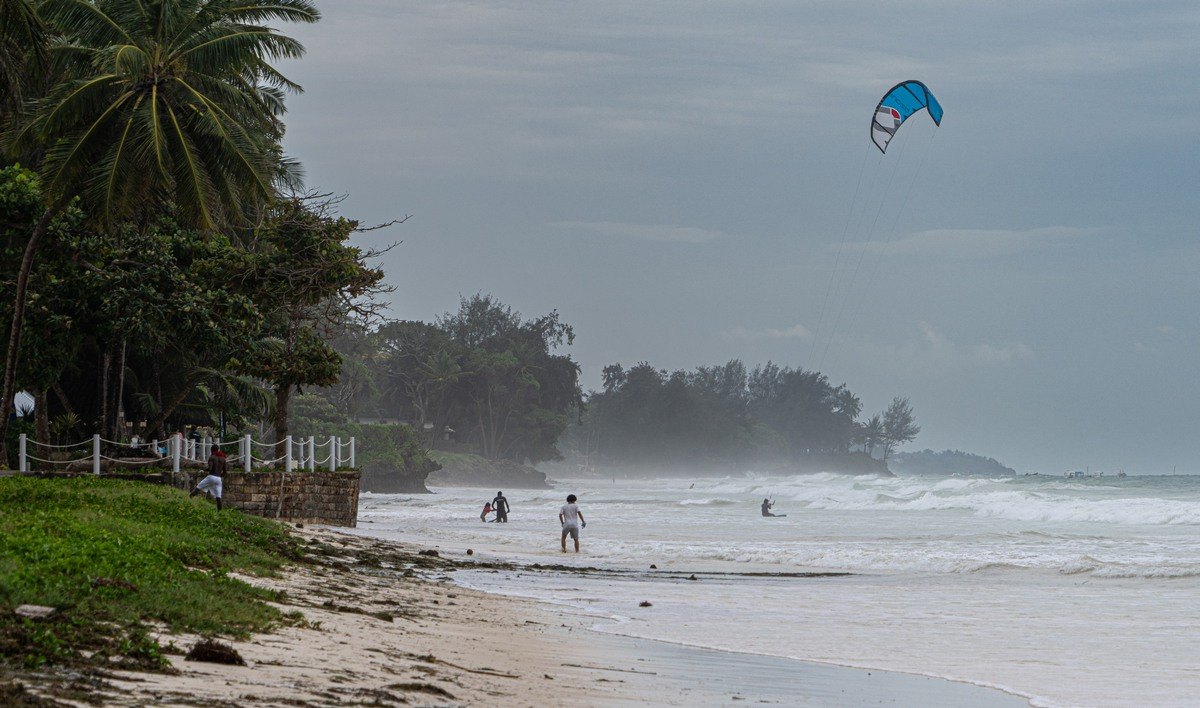 It looks here like the boat is sinking, but it's just obscured by the waves ->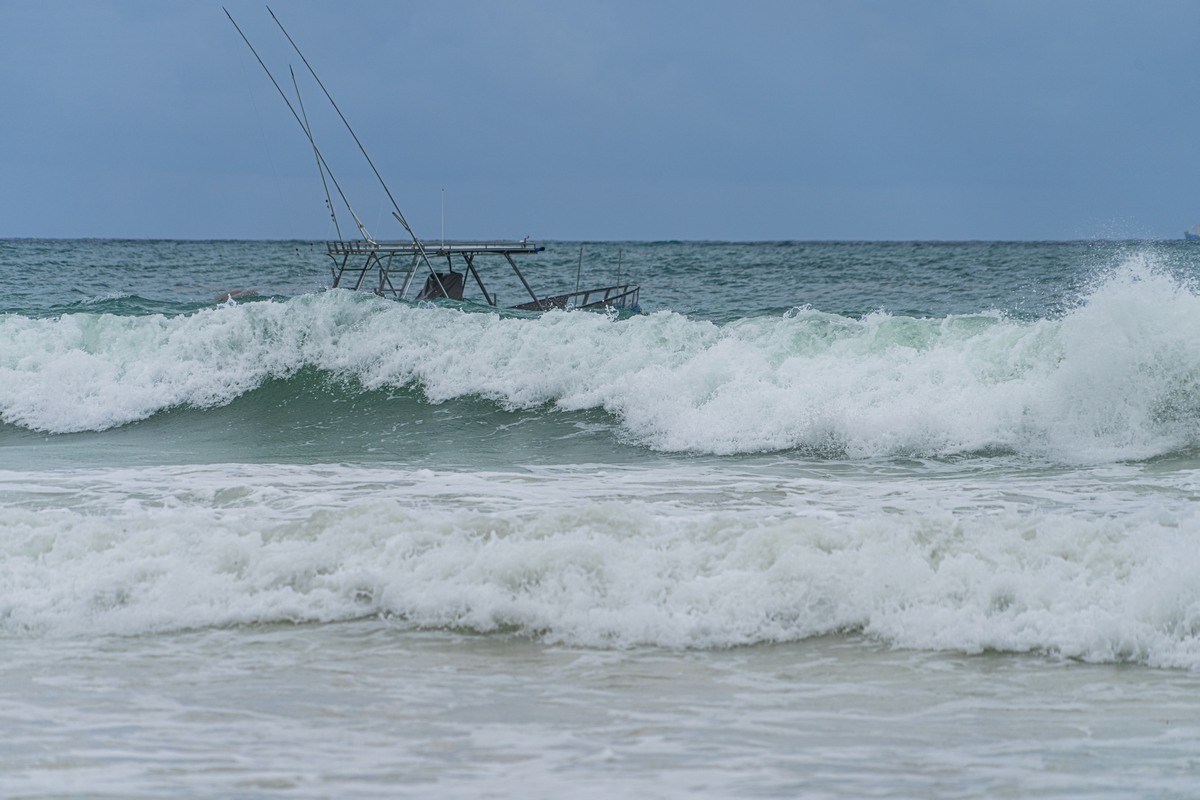 High tide: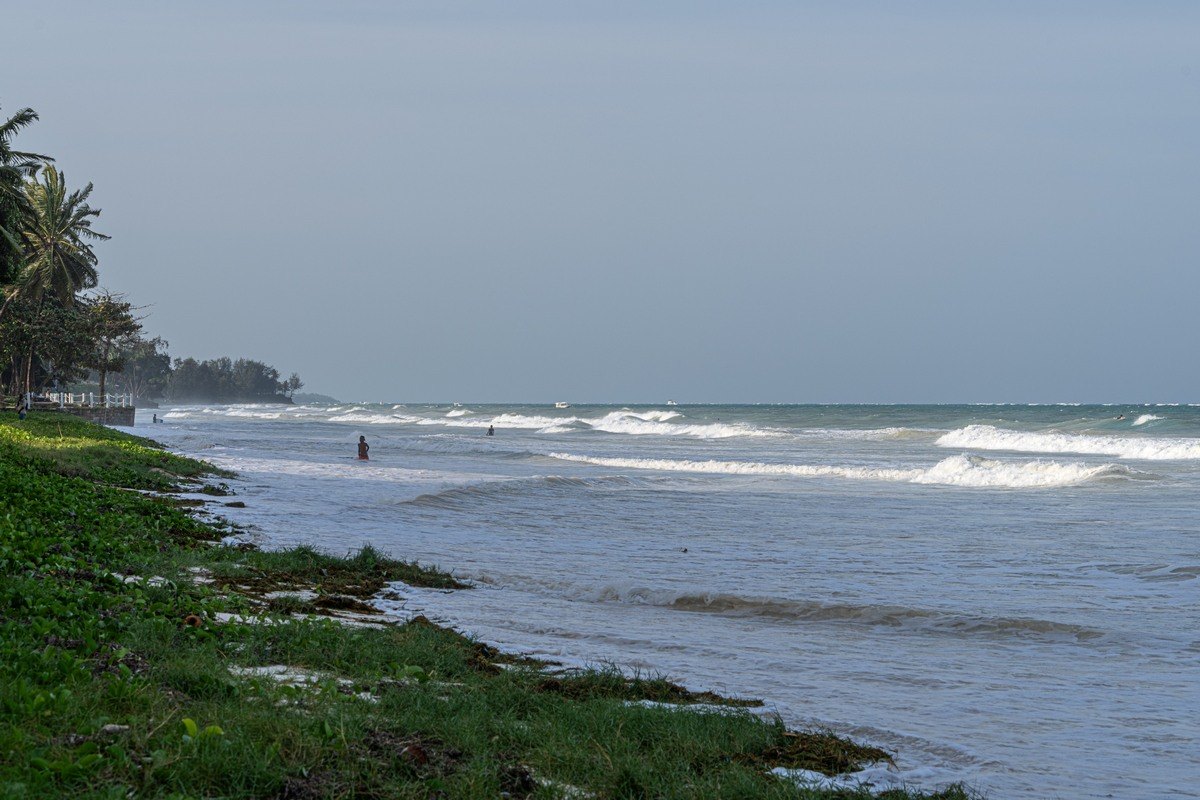 Some folks' strolls along the beach get interrupted: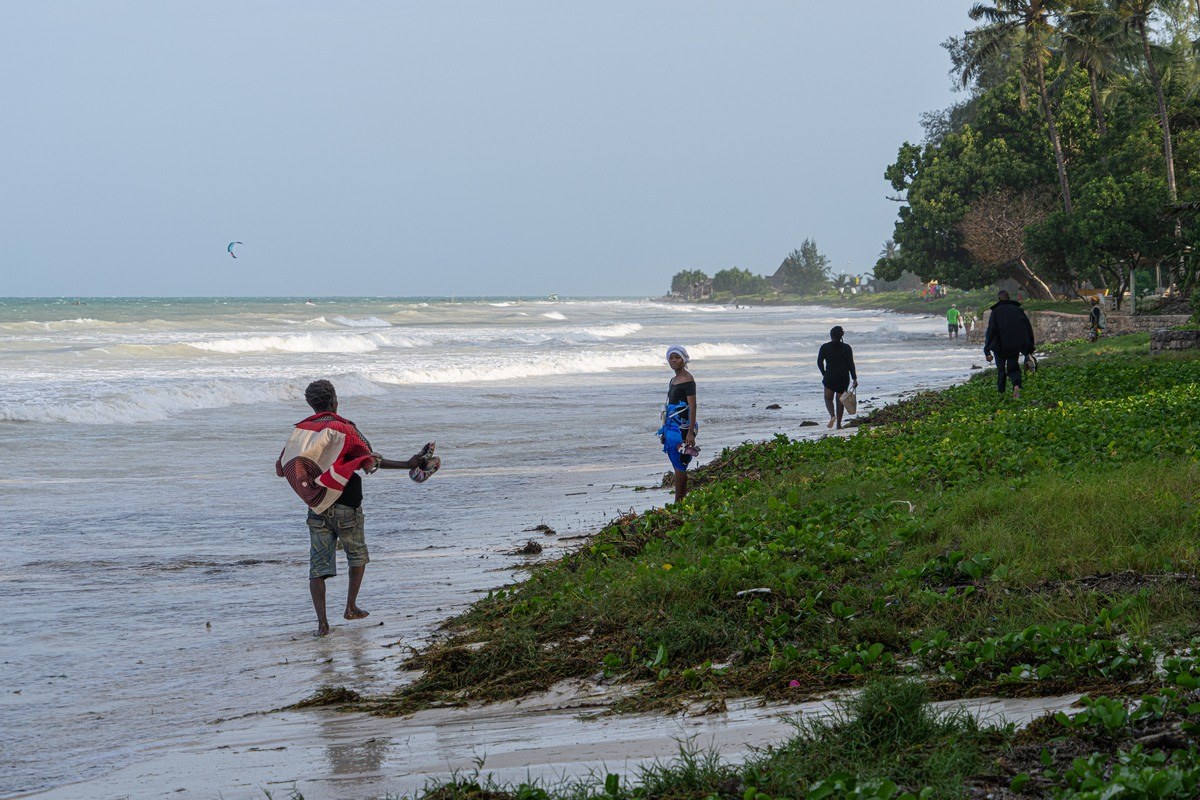 One thing that would make this place perhaps perfect would be warmer water in the ocean. It felt truly freezing! Oh, well – you can't have everything. We did still have a full 17 kilometers of beautiful beach to enjoy!…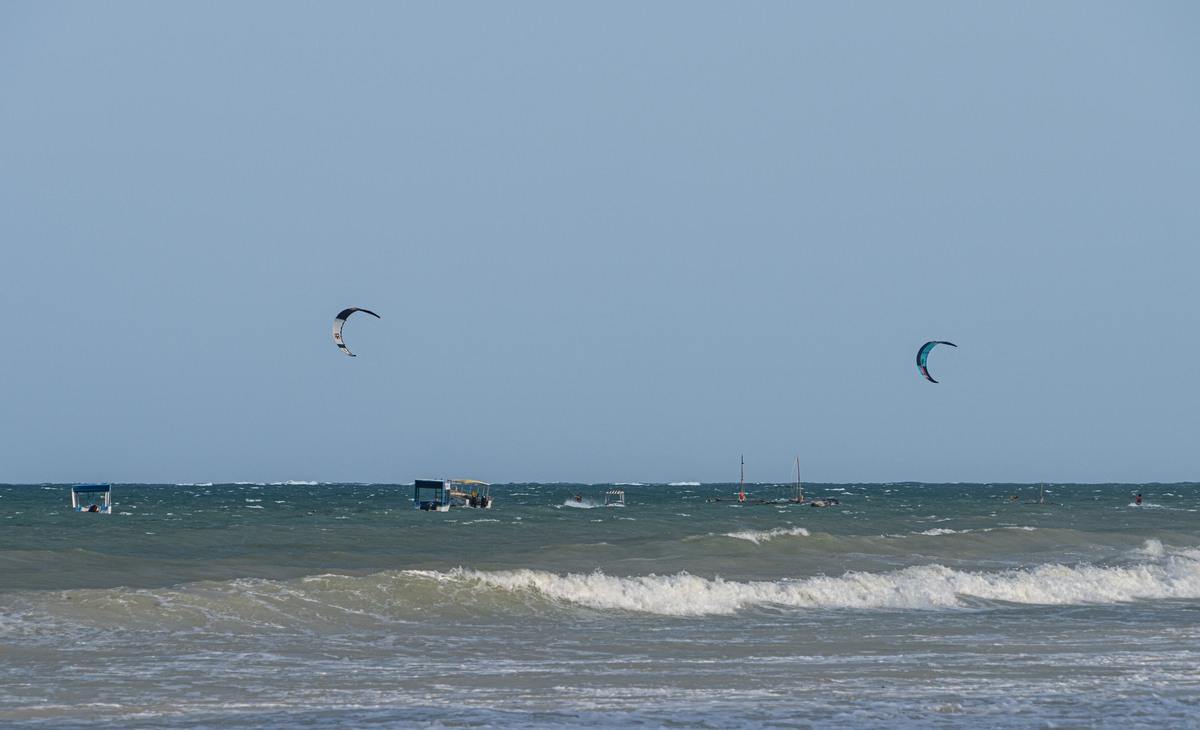 Check this out – it's a lugworm's cast! The making of such a pile, as it coils up, really is quite the spectacle. Yes, I should have taken a video (.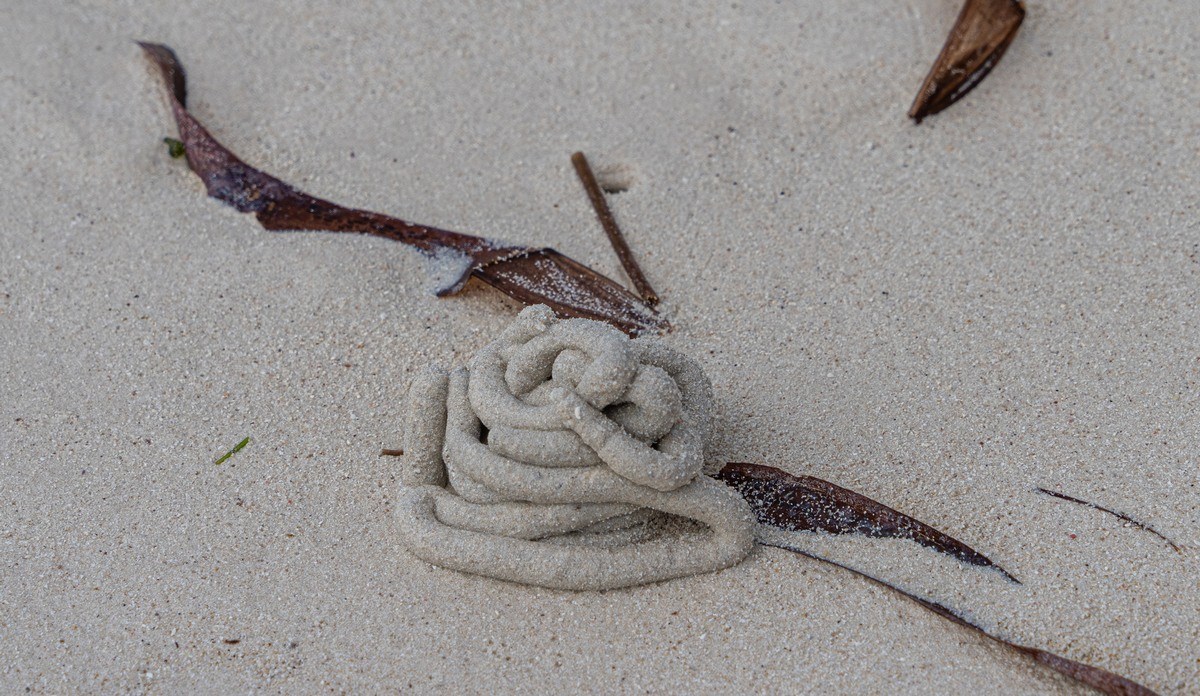 The tide starts to go out. Suddenly, we see…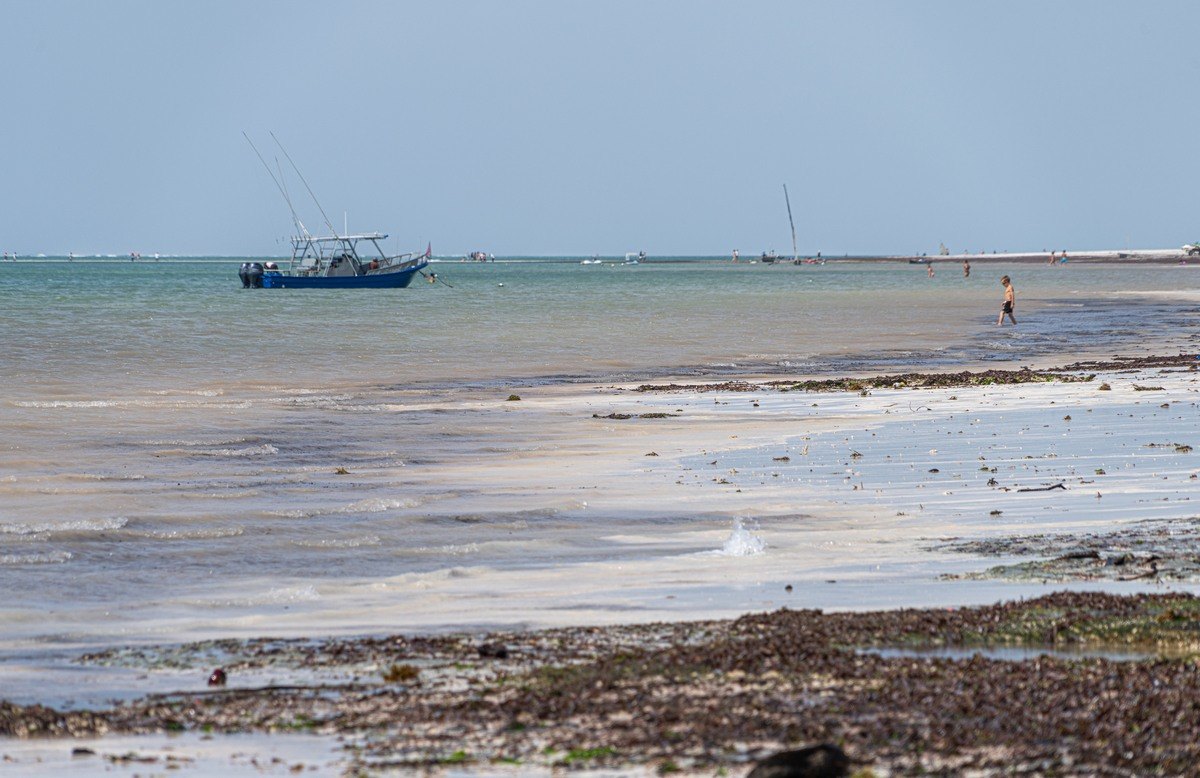 What's this? A small fountain appears. Not sure exactly how it formed, but it sure astonished the passing tourists…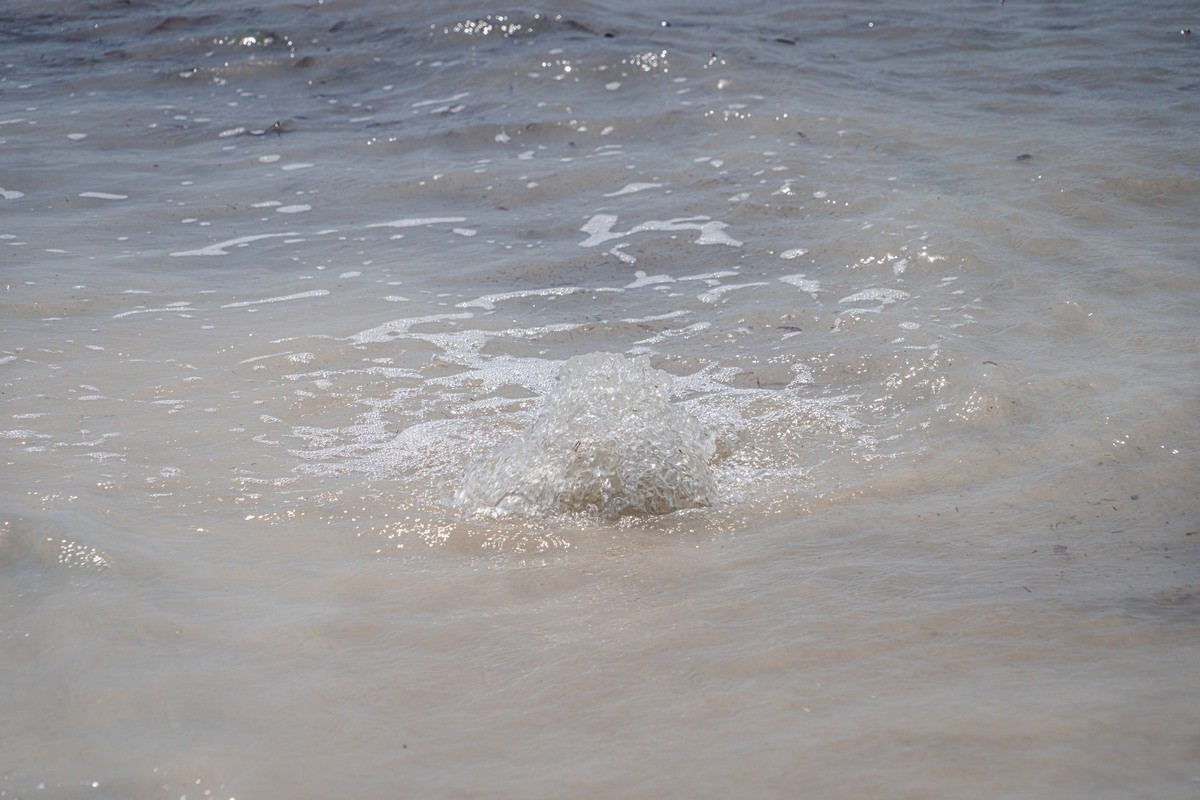 The outgoing tide reveals ocean-floor hundreds of meters (in Zanzibar it's a couple of kilometers!) from the shore. Boats get stranded, as do other things…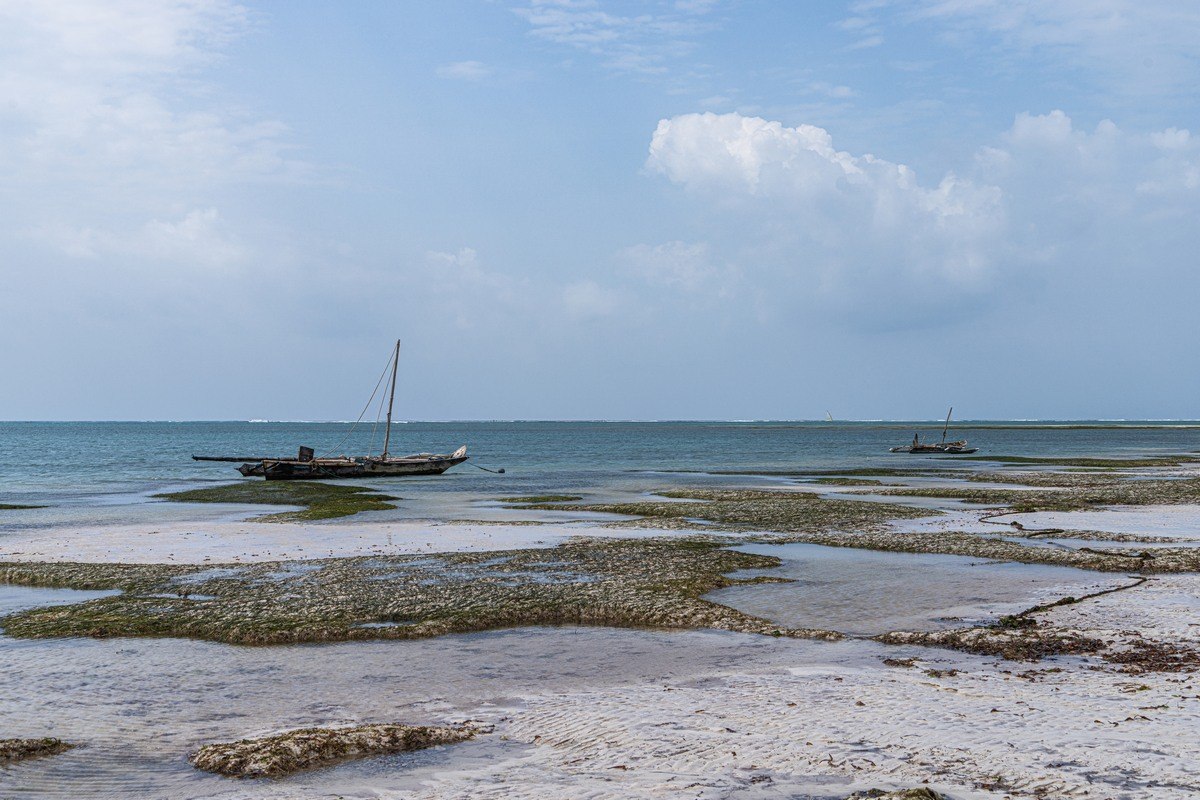 …And so everyone goes and has a look ->
Fascinating finds, put back after the pics ) ->
There aren't that many sea urchins – but that doesn't make them any less dangerous ->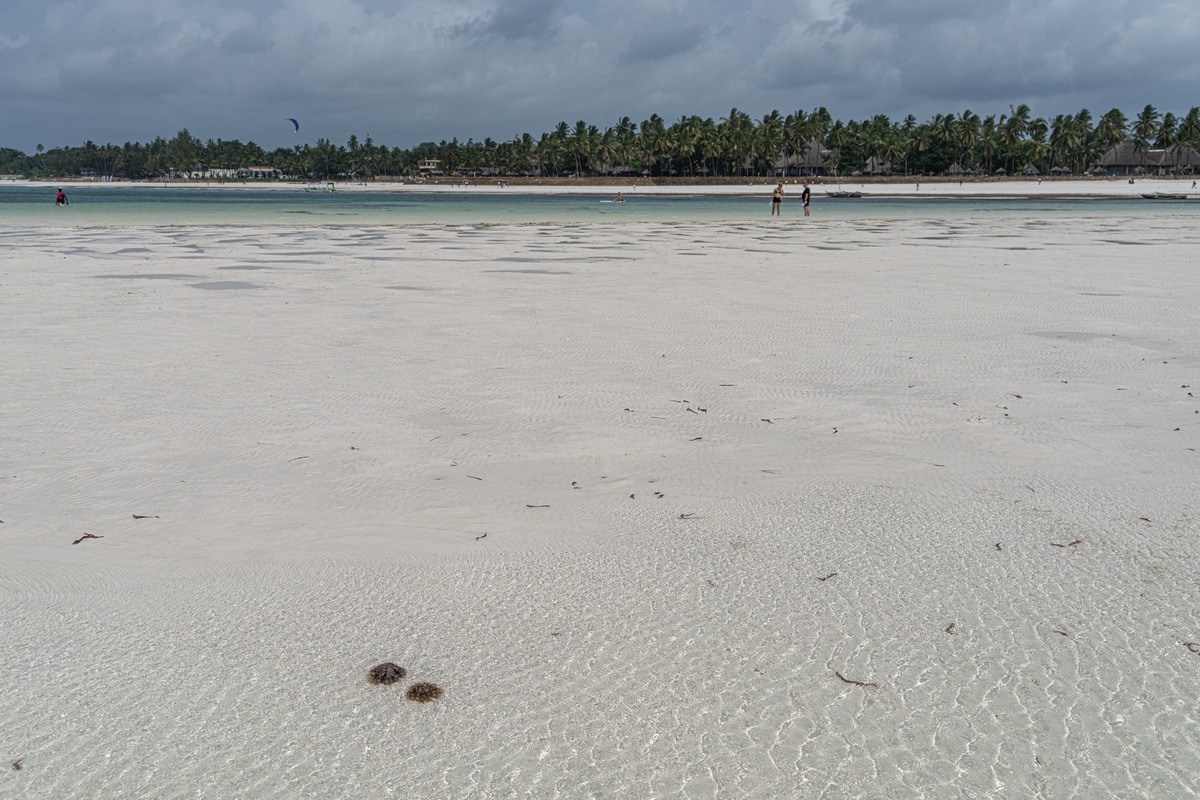 That night we stayed in a villa at the Almanara. Very nice it was too: perfect for pampered decompression! >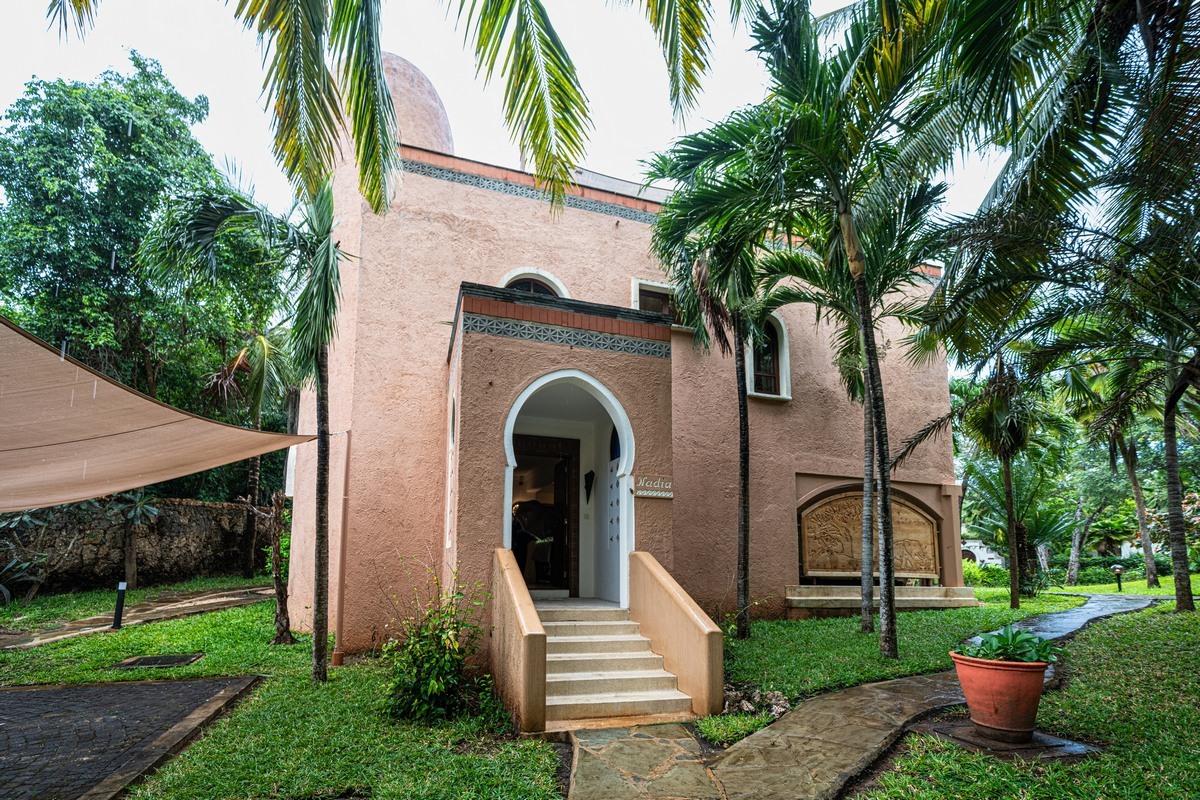 The staff were all smiles and really friendly and helpful. Our stay was an excellent one.
Suddenly, an uninvited – furry – guest appears, as if to inspect the room and check everything's in its right place. Imagine if he'd appeared at night stood up all erect like that and staring at us? Mercifully, he didn't ).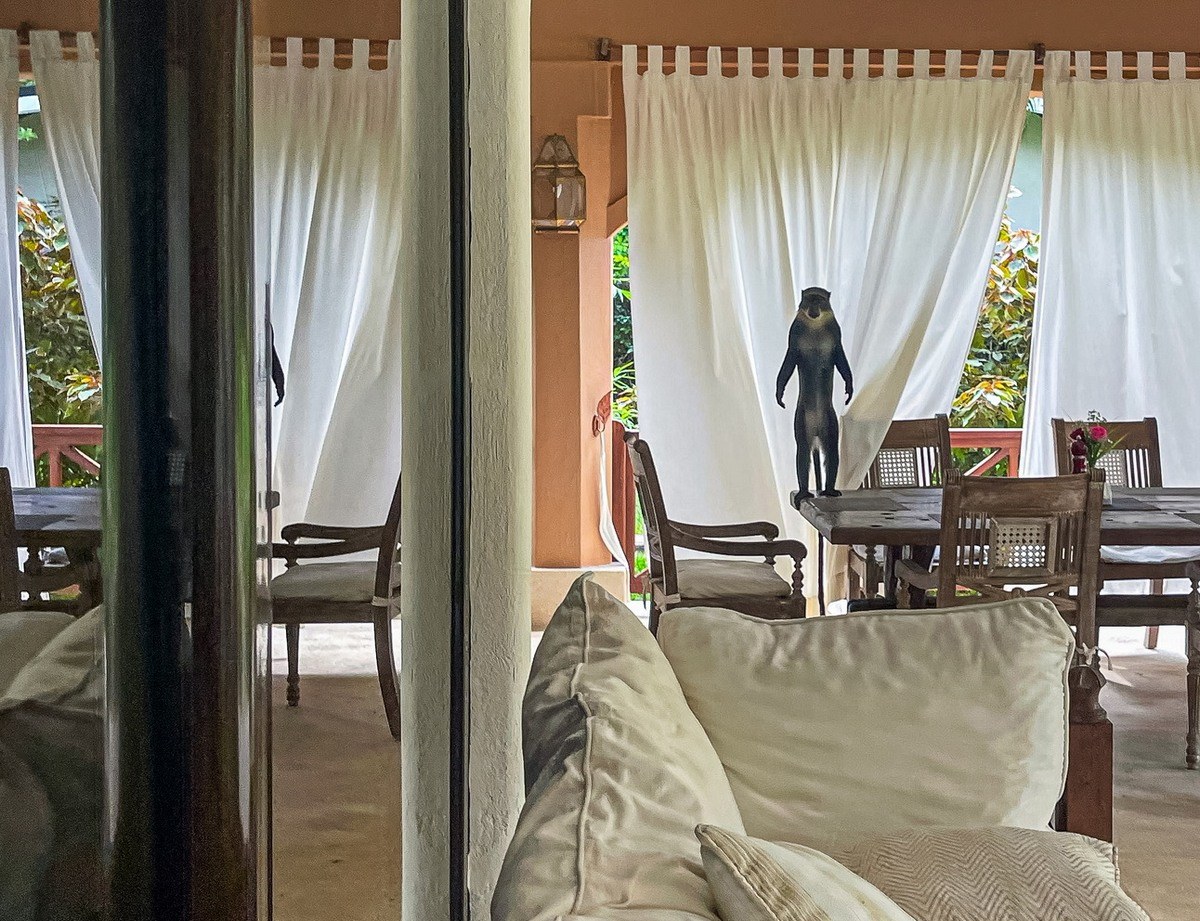 After our initial shock, it turned out he was a friendly monkey – and also seemed happy that everything was indeed where it should be…
And that was that: the next few days were pretty much more of the same, all contributing to very necessary and very pleasant decompression – all after a very (necessary and) pleasant safari in Kenya. Like! Recommend!…
A while later, we were at our first airport for our multi-connections back home. I was already missing the Kenyan savanna – but also already making plans for the future!…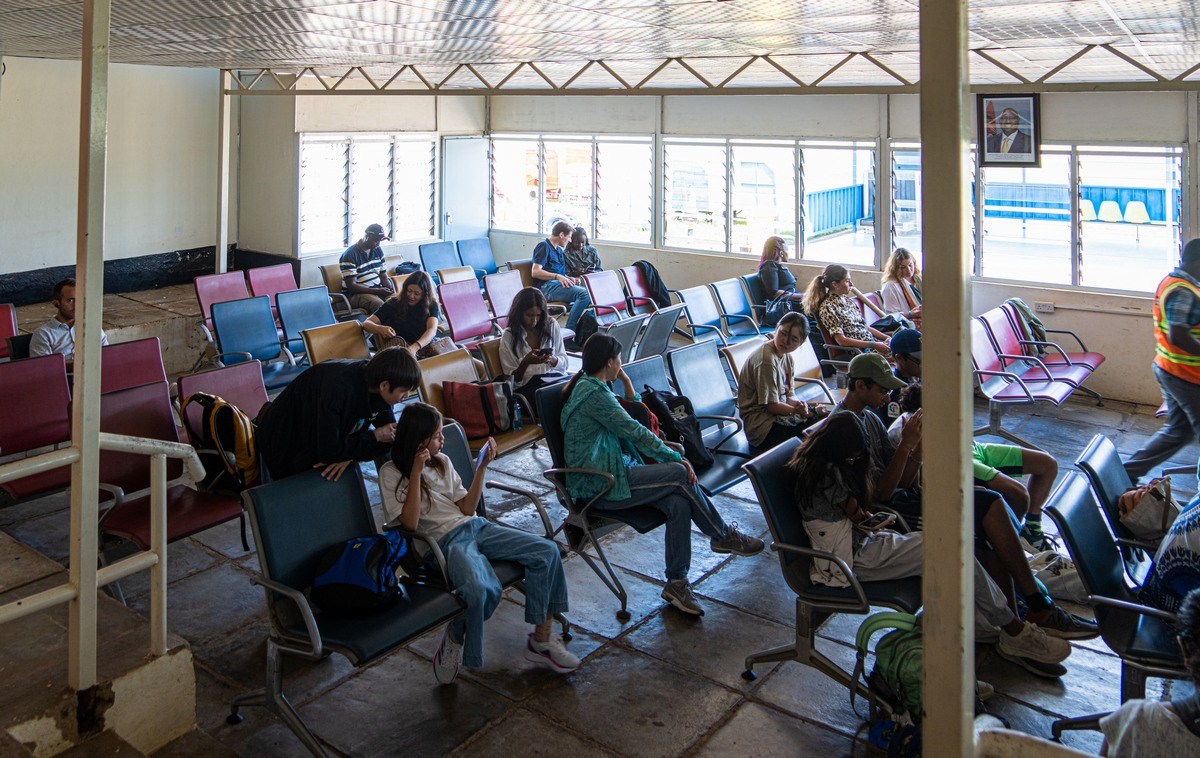 There was no air-con in the airport terminal. Wasn't expecting a sauna as our last experience here, but that's how things worked out!…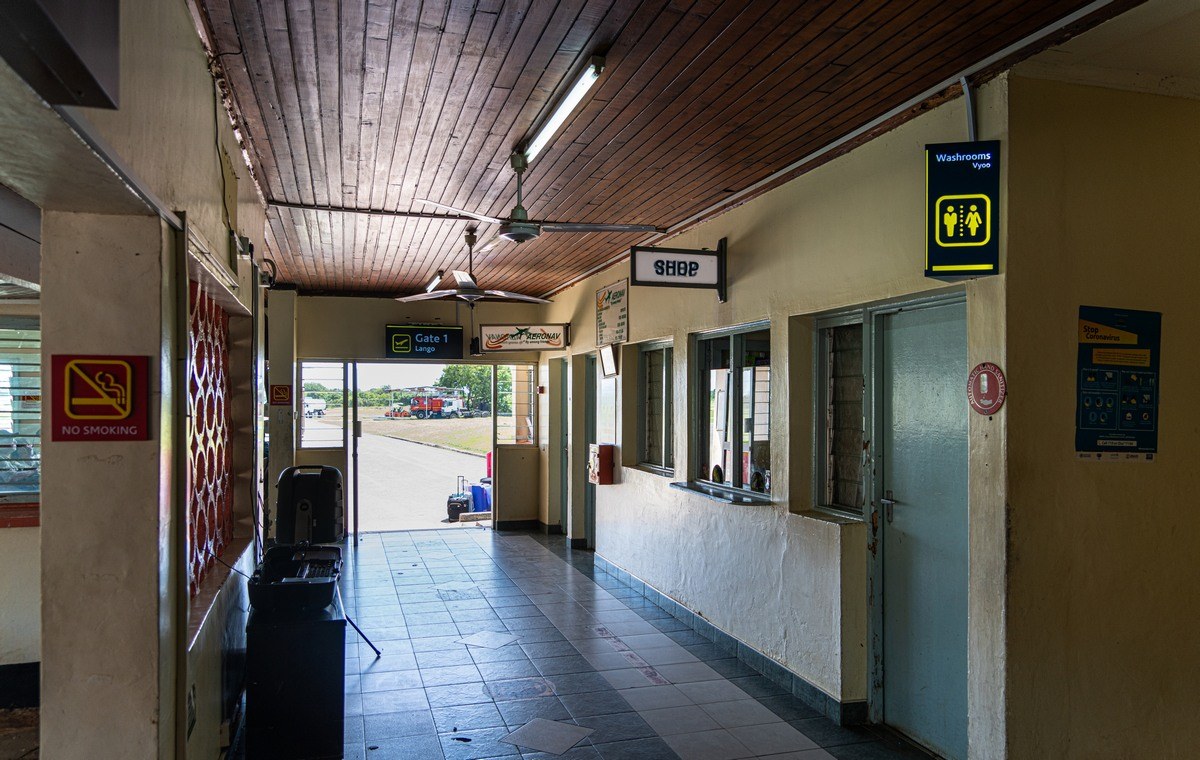 Our airline: Safarilink = +1 to my list! ->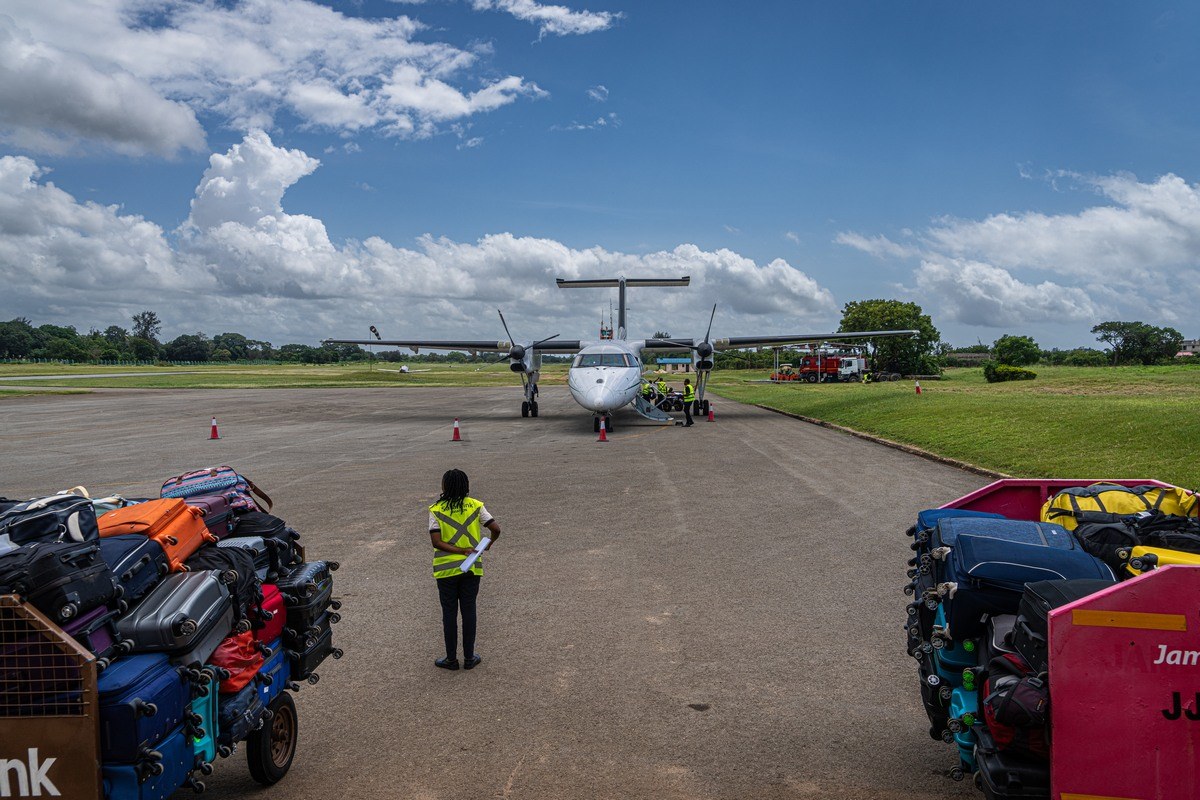 Over and out from Kenya folks! Hope you enjoyed it…
The rest of the photos are here.