Koshelev volcano – we made the peak, but ridge-walking – no.
One fine (shock, horror!) August morning in Southern Kamchatka last year, we awoke at the foot of the wonderful Koshelev volcano (shocking awesomeness). Then we heard the nearby – aluminum laden – streams a-trickling (shocking, but true). Yes, there was so much shock to our collective systems we did all nearly faint, but we pulled through, fully conscious – just…).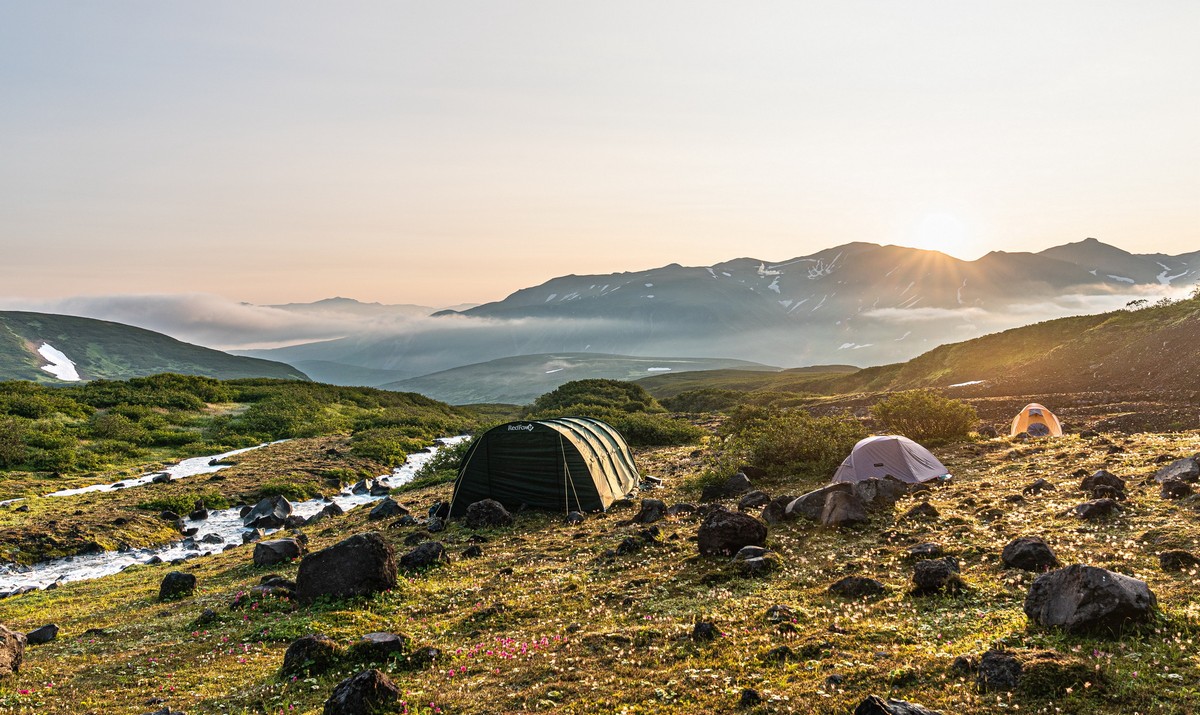 Upon seeing these heavenly – rare – scenes, we naturally swiftly woke the rest of the crew up, quickly cooked breakfast, decamped, and off we popped, of course – up that there volcano!…
On the way there, due to the sun's positioning of a morning and the ascent angle, the front photo-ops aren't so great. But the photos backward are amazing… ->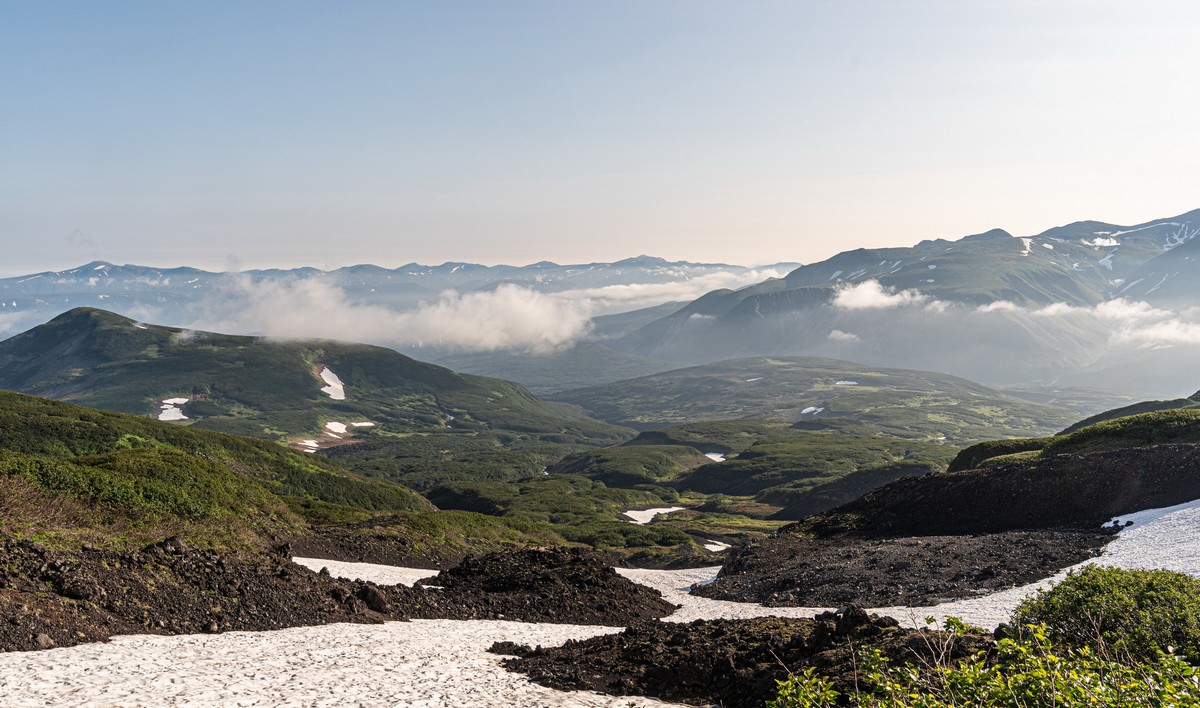 Half-way up, with the peaks getting nearer and nearer and the snow still remaining in the shaded bits, the scene fairly boggles: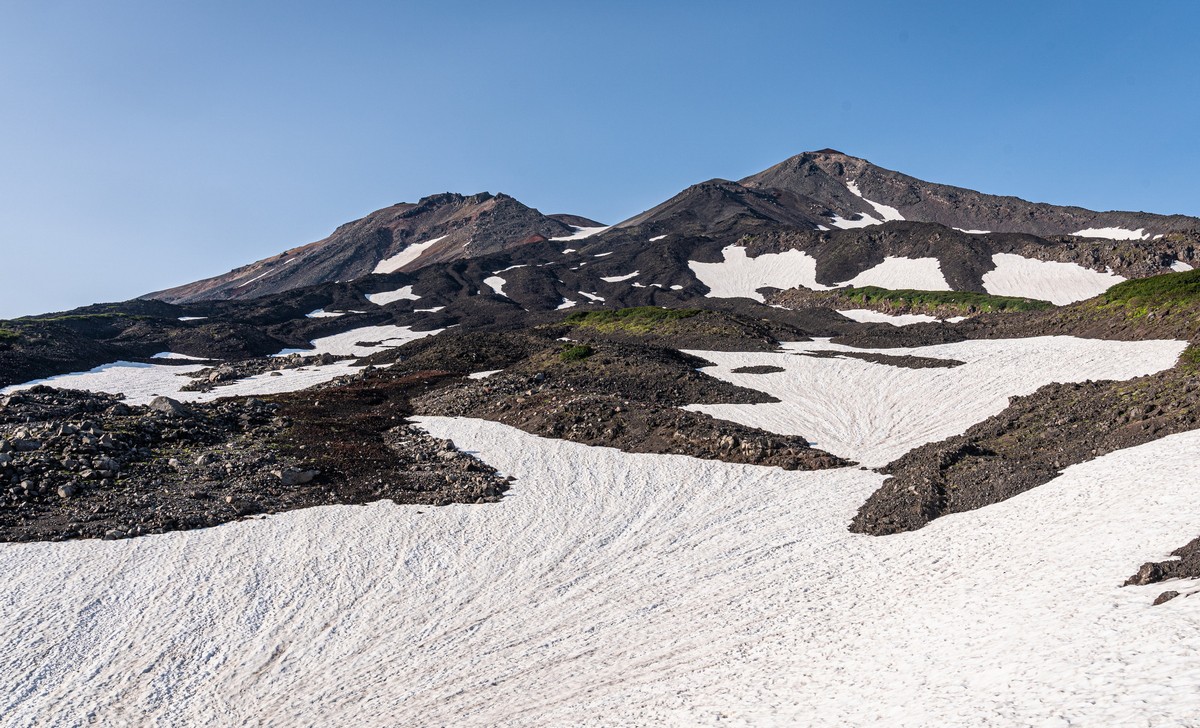 When you think of a volcano, you think – one peak, right? Not on Koshelev. It has more like five!…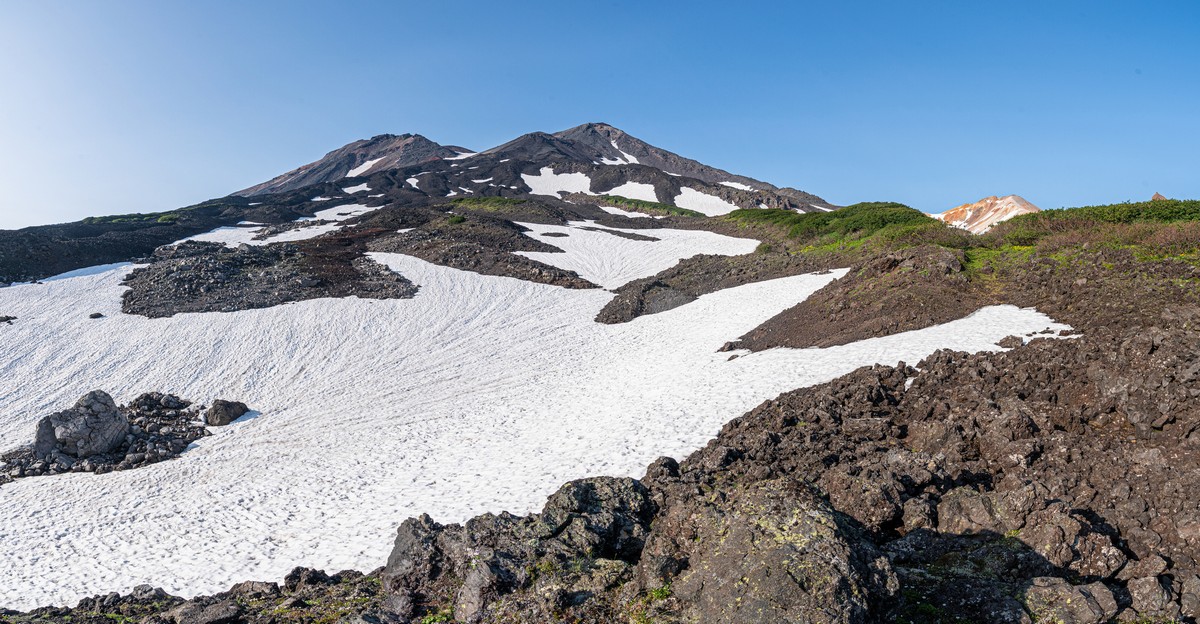 Before ascending further – the route needs checking. After all, all that volcanic rock and slag between us and the peaks could get very unstable and crumbly…
The ridge there – a little to the right of center: we climbed it in 2015. Beautiful it was too.
Over there: the Pauzhetskaya Geothermal Power Plant steaming away ->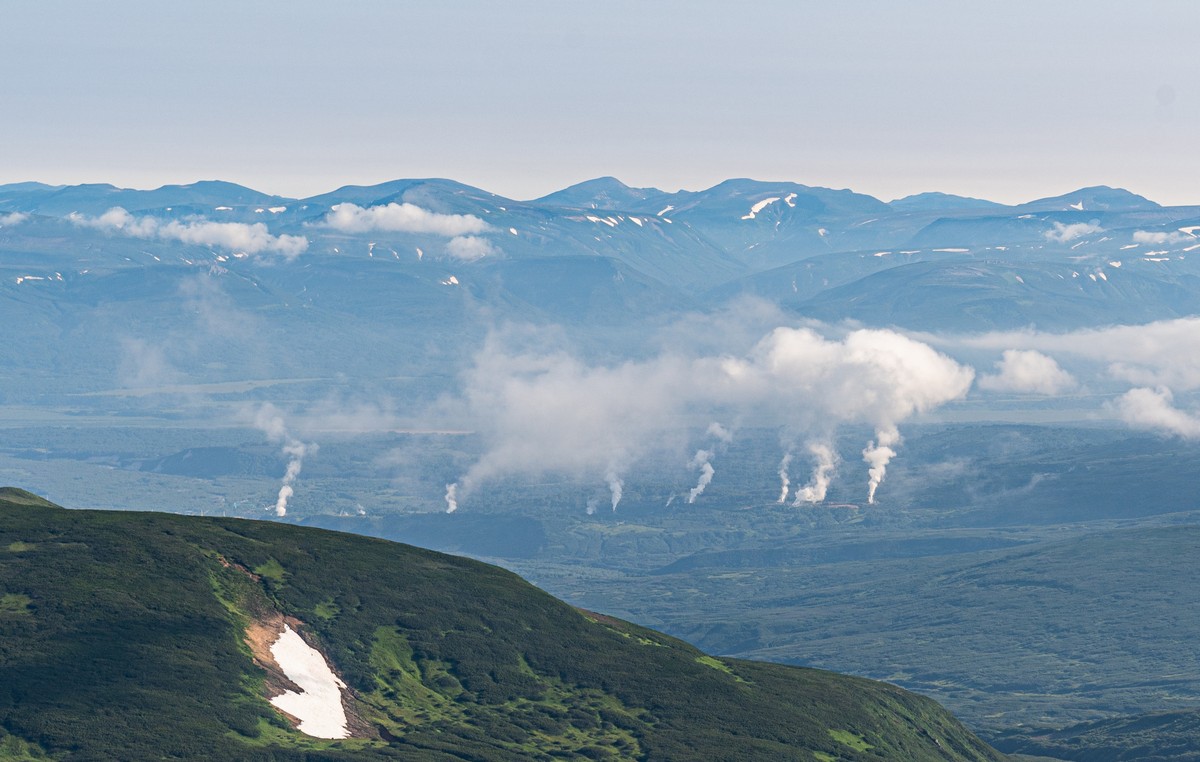 The slopes get rather steep; underfoot – loose rock. Tricky…

Every step is checked for stability. We don't want any sprained ankles up here!…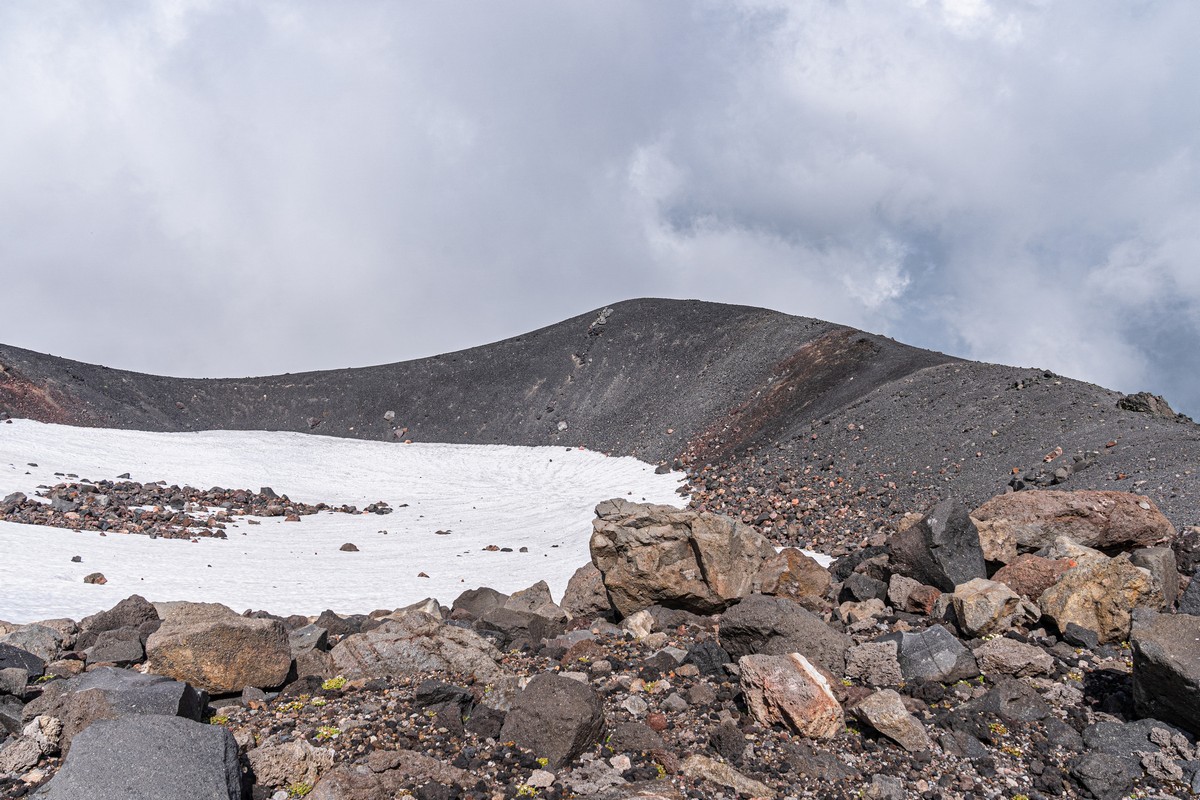 Suddenly…
Can you guess?…
Weather change! After such a clear, sunny morning – now clouds everywhere: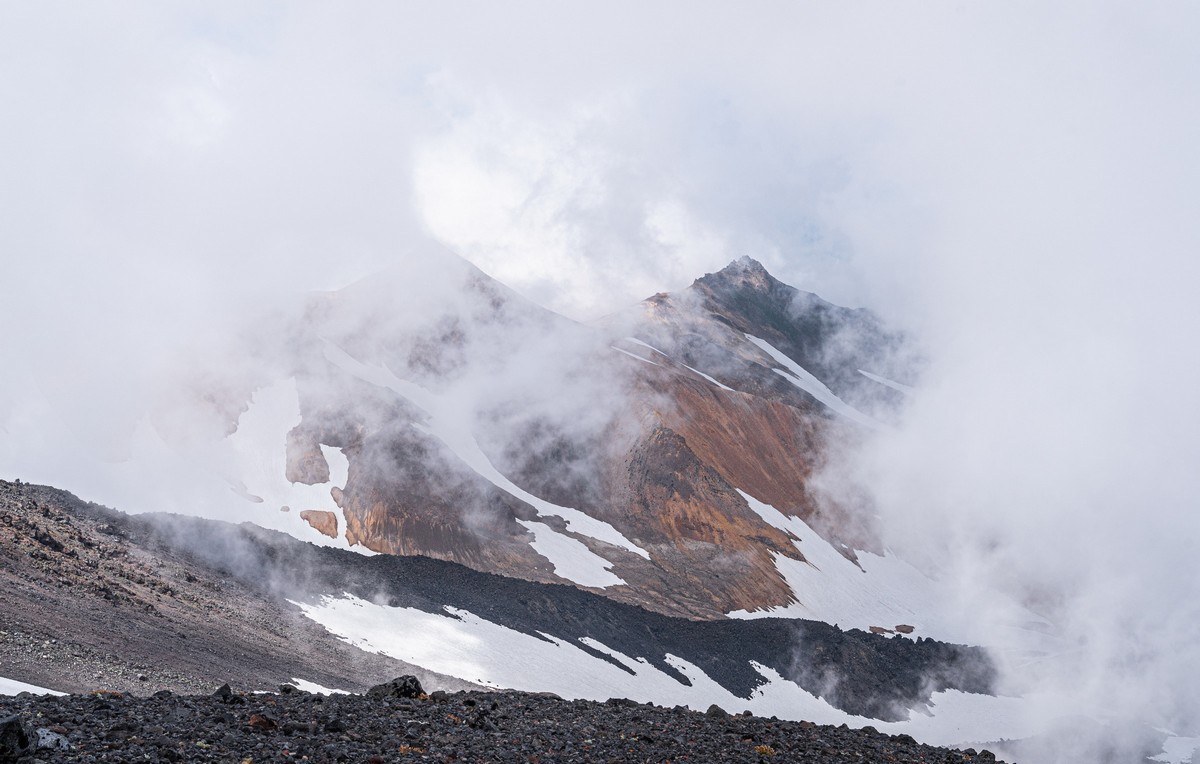 Well that's all we needed in addition to the steep slopes, wet snow, loose rock, and 1000m+ altitude climb. Thanks, Mother Nature. Not.
As a consolation prize – at least the peaks became visible. Still, practically nothing to be seen of the surrounding views ->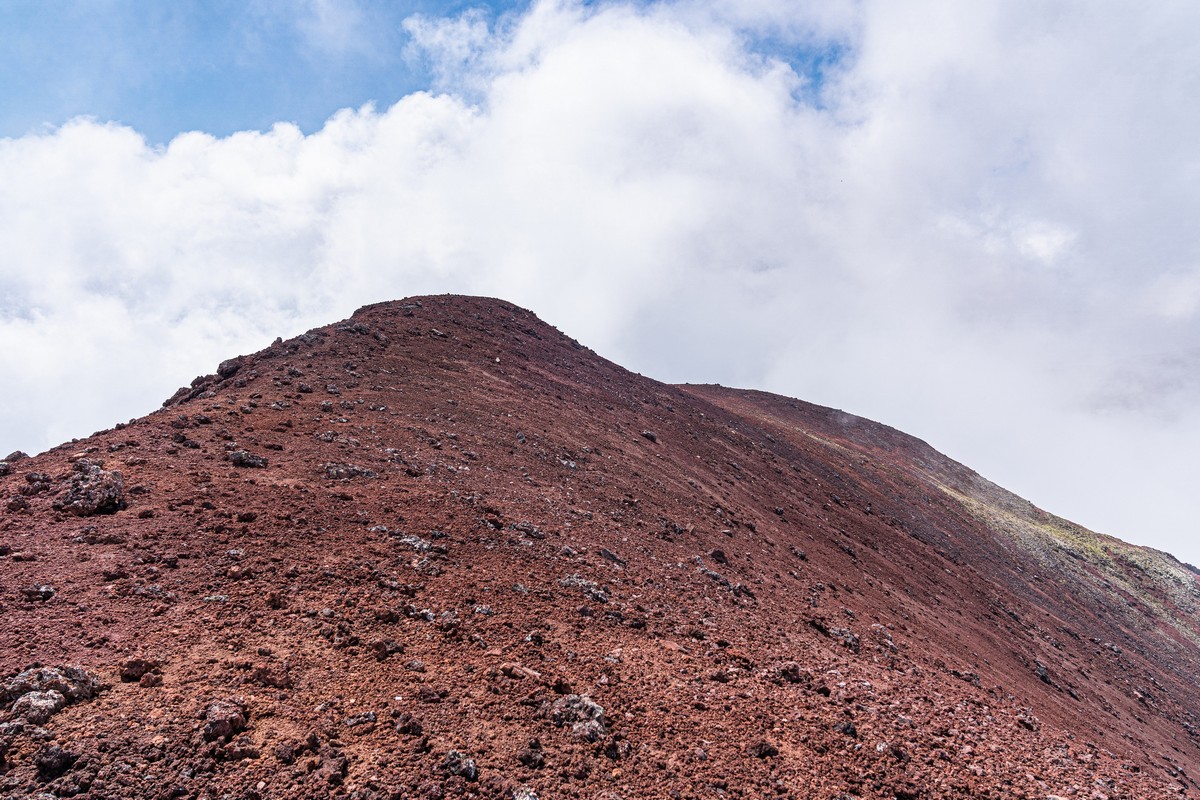 Remains of surveying markers. You get them here on all the peaks: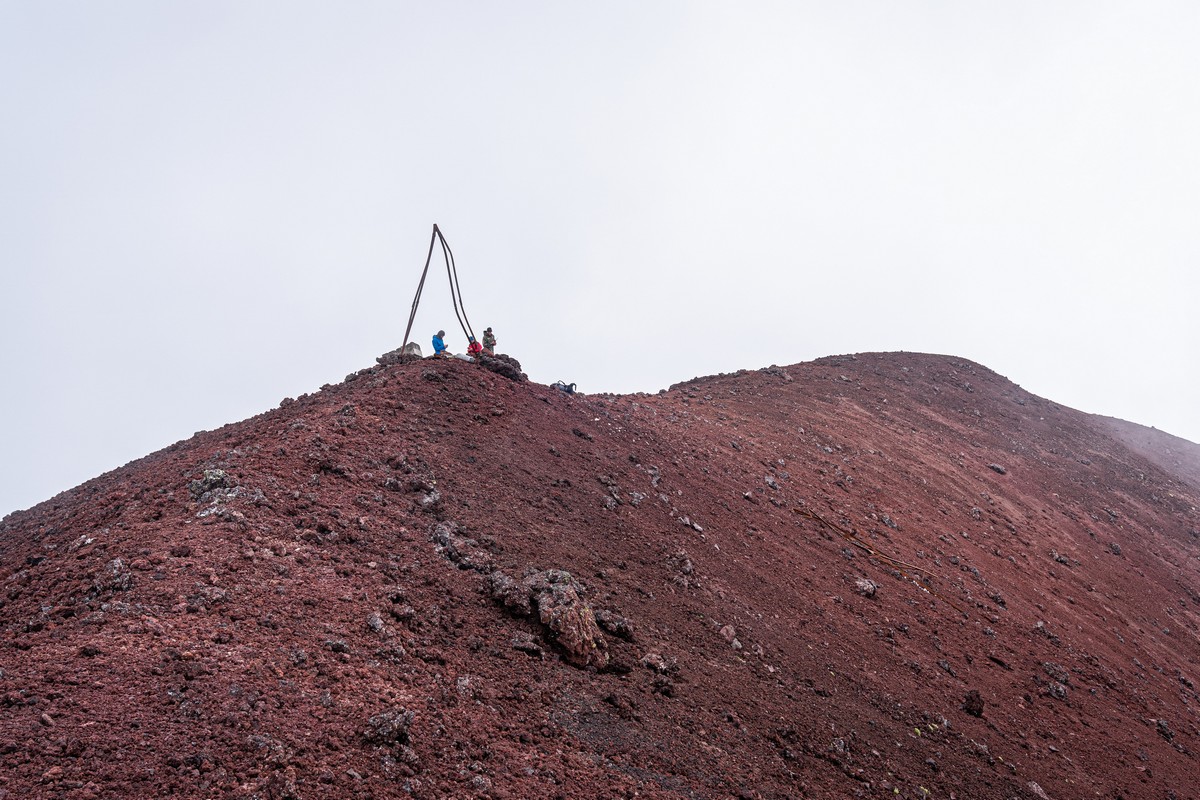 The neighboring peak: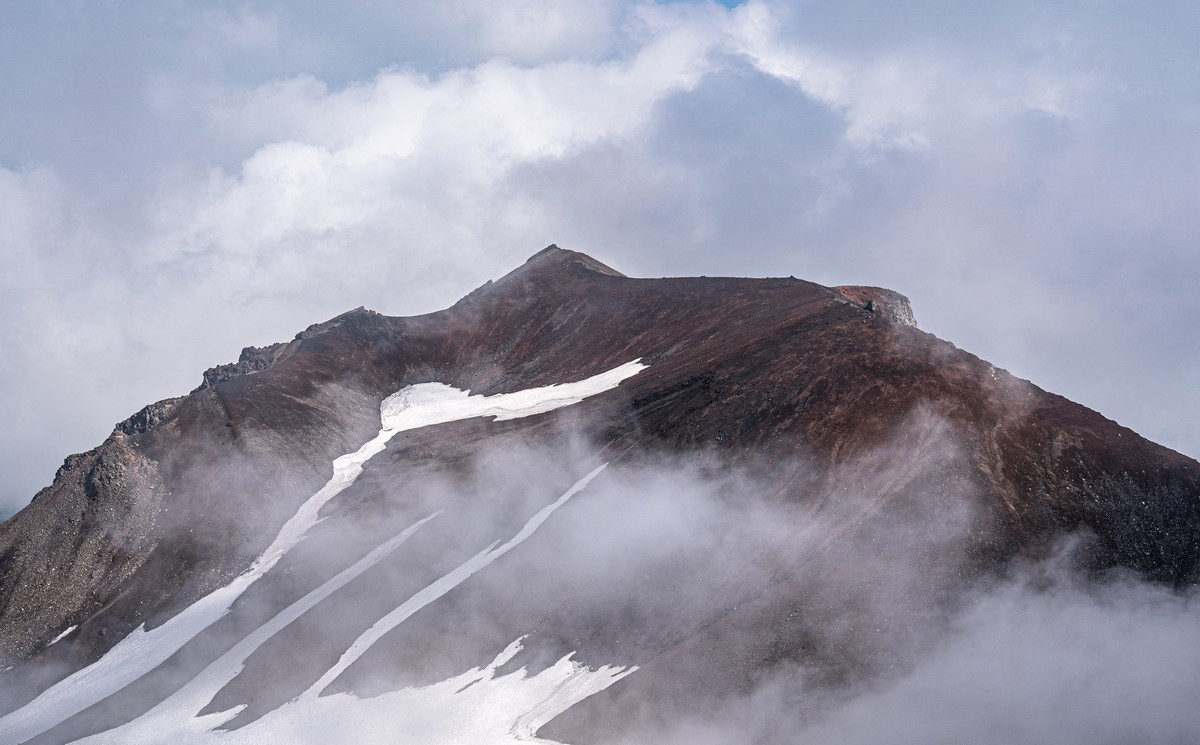 I soooo wanted to walk up that ridge; it looked so inviting…
But what are those three doing up on the peak instead of taking in the views all around that were appearing intermittently?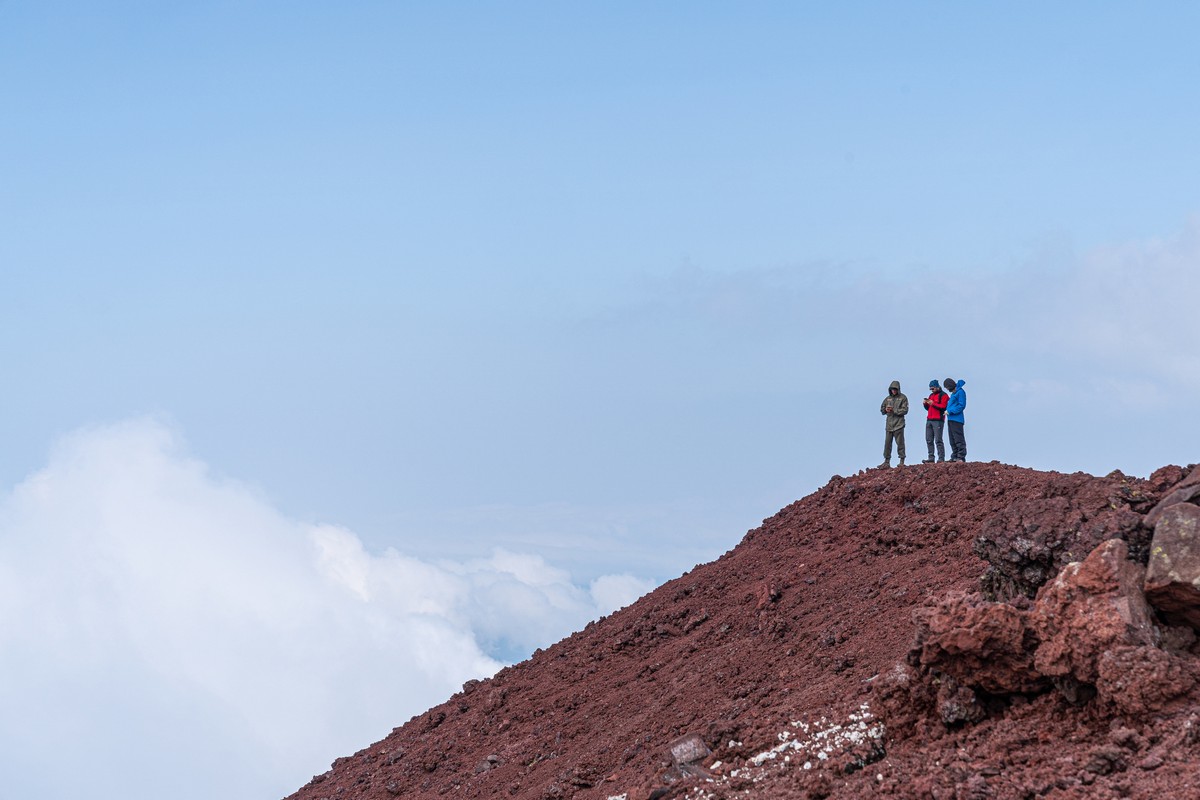 They'd gotten cellphone coverage! The first time in a week! Modern slaves to their digital masters…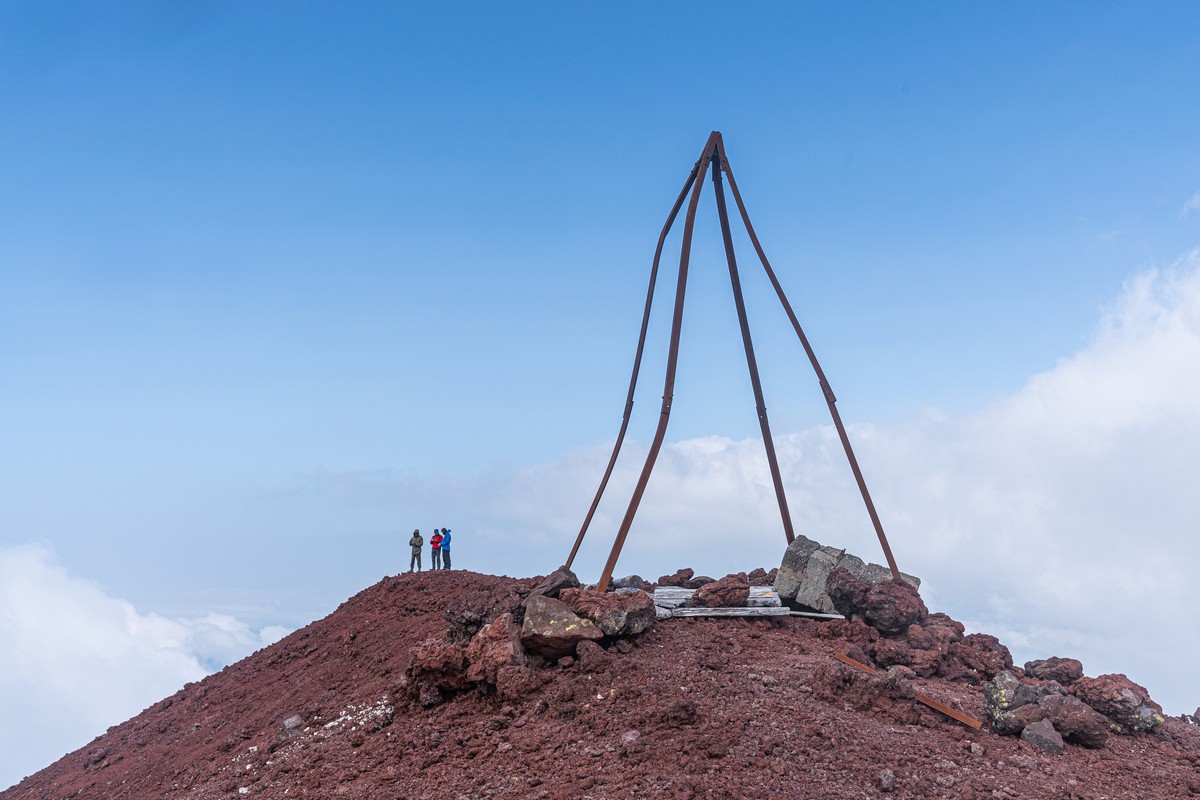 In all – considering how unfruitful the day could have been (seeing practically nothing, having to return to camp early), I was at least pleased we'd made it to the peak of Koshelev. Yes, I'd wanted to get some ridge-walking in + see the full awesomeness of the views all around, but one out of three potential achievements for one day – sure beats zero out of three…
The rest of the photos from the Kamchatka-2021 expedition are here.