It's not a motorcycle it's a chopper, baby.
Ksudach caldera ring-walk: done – twice! Next up – a helicopter ride down to Kurile Lake…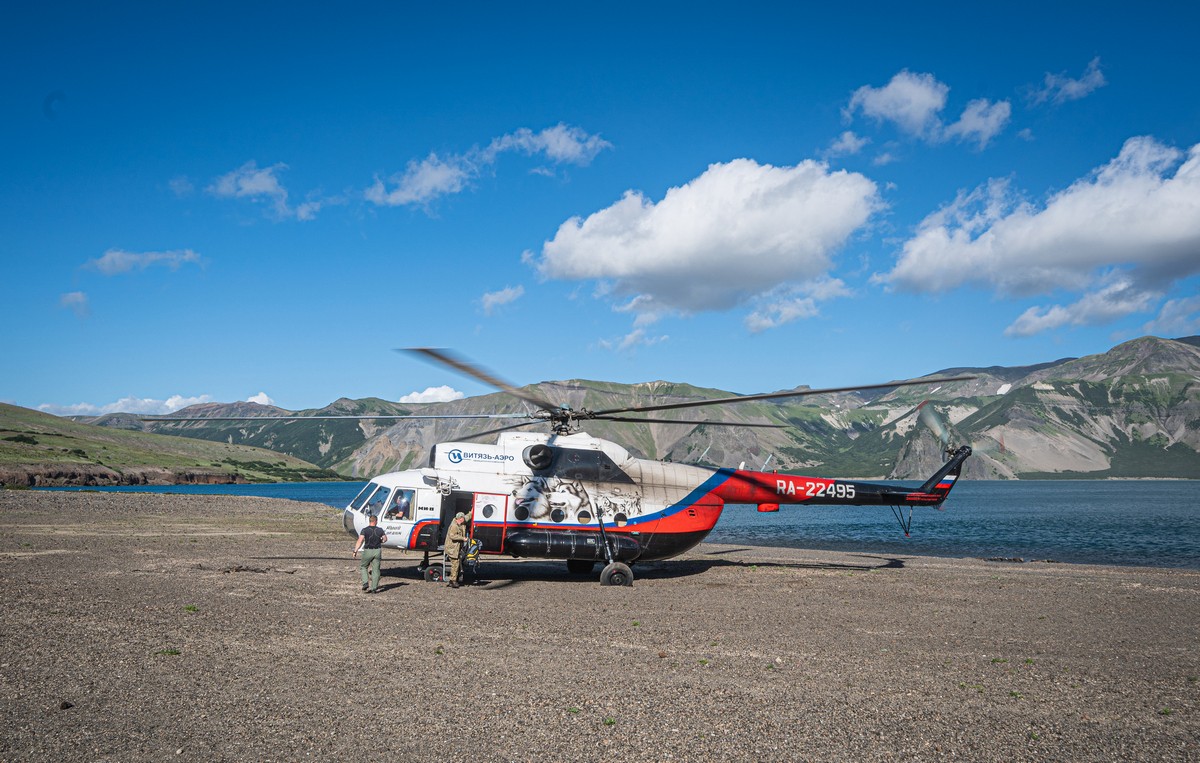 One great thing about helicopters, at least here in remote Kamchatka – they come to you! You don't need to get up early, get a taxi to the airport the other side of town, and then stand in various lines and wait around for hours until you're finally seated on an airliner. With a chopper – all that's missed out; for us, here, that meant it landed on the hot beach our camp was on! Distance from 'bed' to 'seat on the means of transportation' – a few hundred meters, covered in minutes!
Up we choppered, and down across the big Ksudach caldera-lake we flew… ->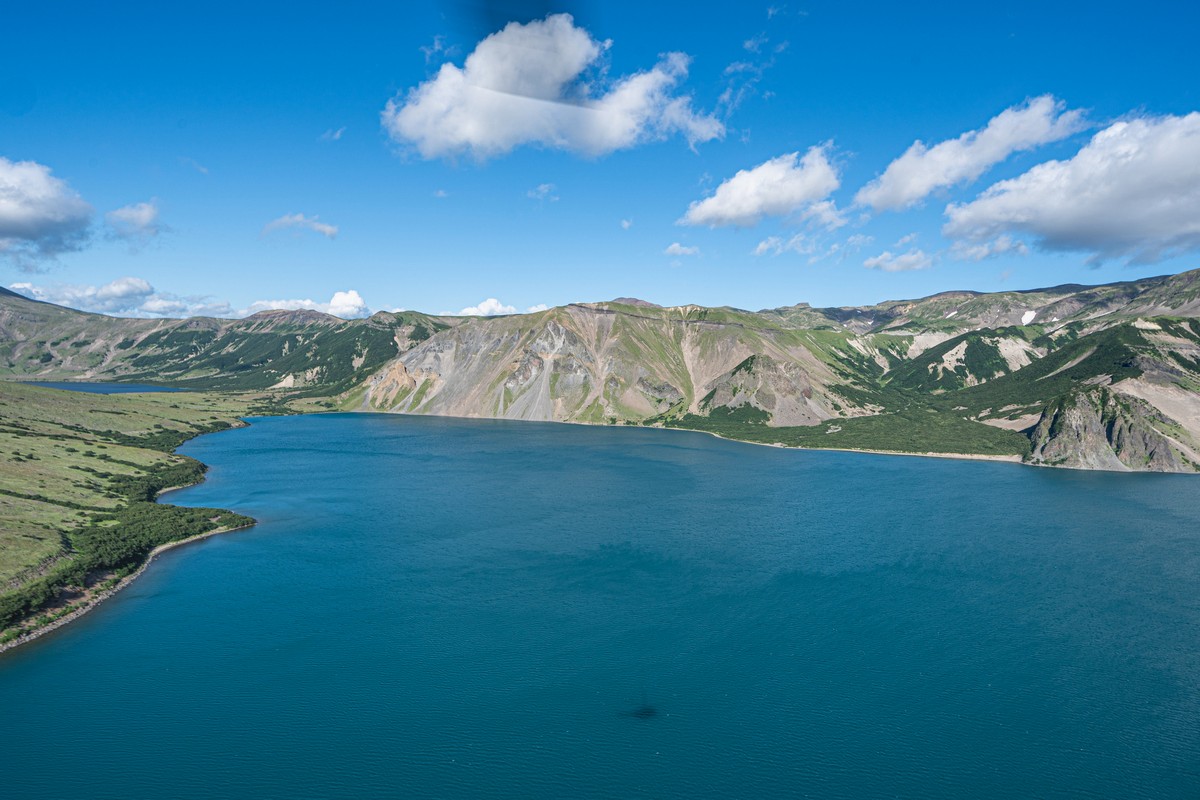 Can you see our reflection?
And there's the ridge we trekked along the day before ->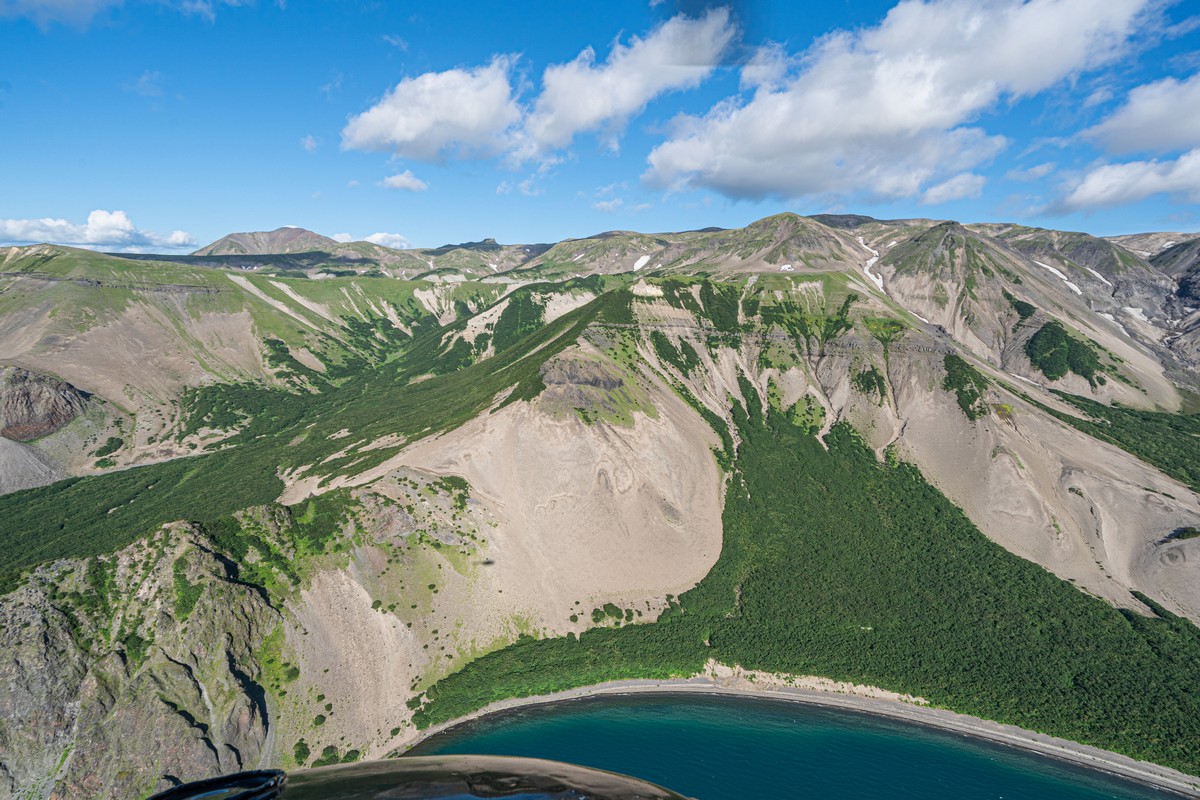 There's snow left in some crevices slowly melting, forming a stream. That's the only stream that runs into the larger lake (in summer). A single stream also runs into the smaller lake, but it's more of a trickle (and there's also a stream that flows from it). So, where's the water in the lakes come from? Clearly there are under-lake springs…
South of Ksudach – oh my greenery! Lovely to look at; would be practically impossible to trek across…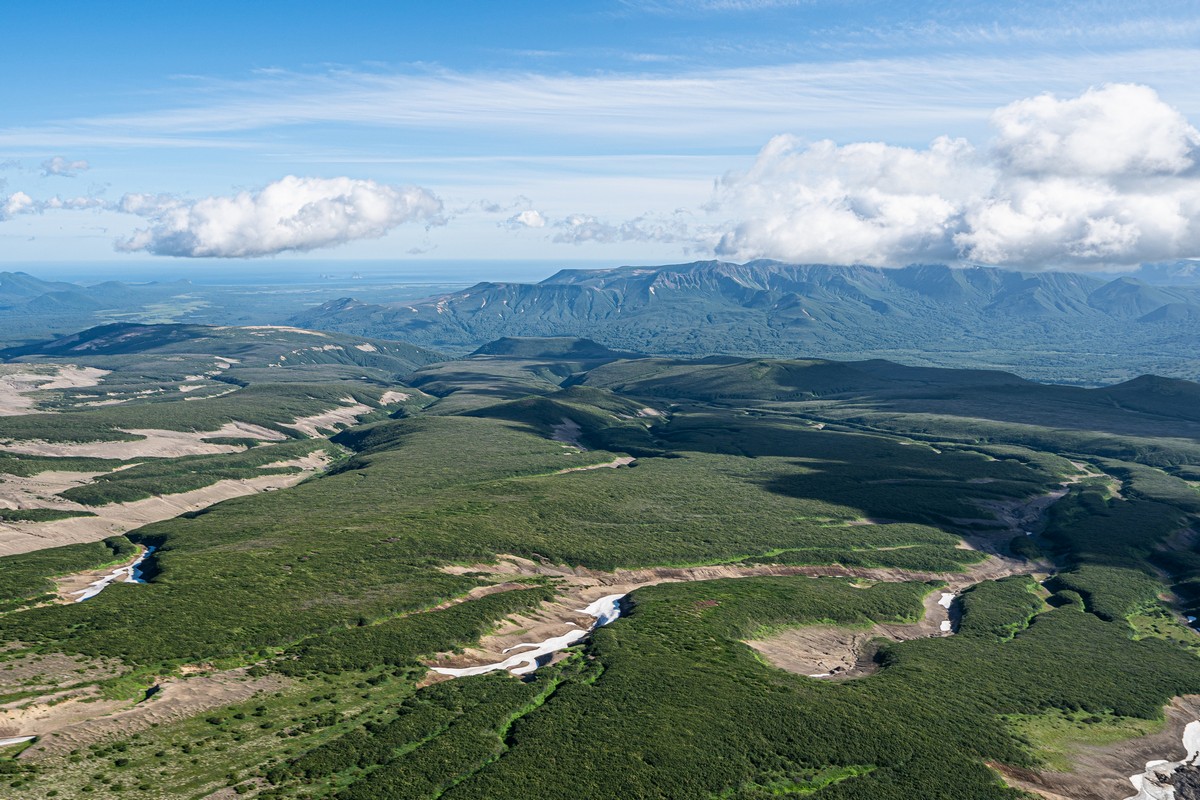 As per, volcano after volcano. More volcanoes than you can shake a stick at…
Until infrastructure (paths, for a start?!) may one day appear down there (you never know!), this is no place for Homo sapiens. But it is the ideal stomping ground for brown bears: no Homo sapiens pestering them (or worse – hunting them), zillions of fish in the streams and lakes, plus plenty of dining options for the more vegetarian inclined (e.g., berries). Alas, from up in the chopper we didn't see any, but they're there – somewhere: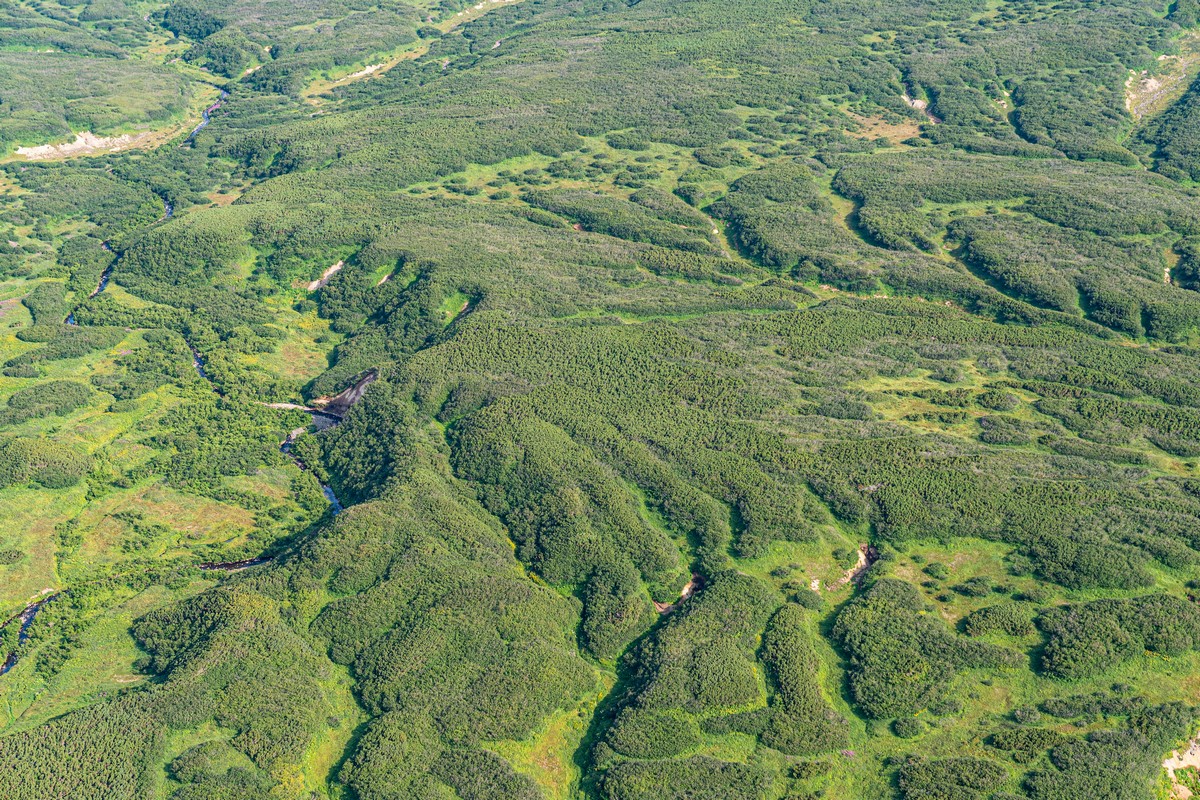 Here comes Zheltovsky…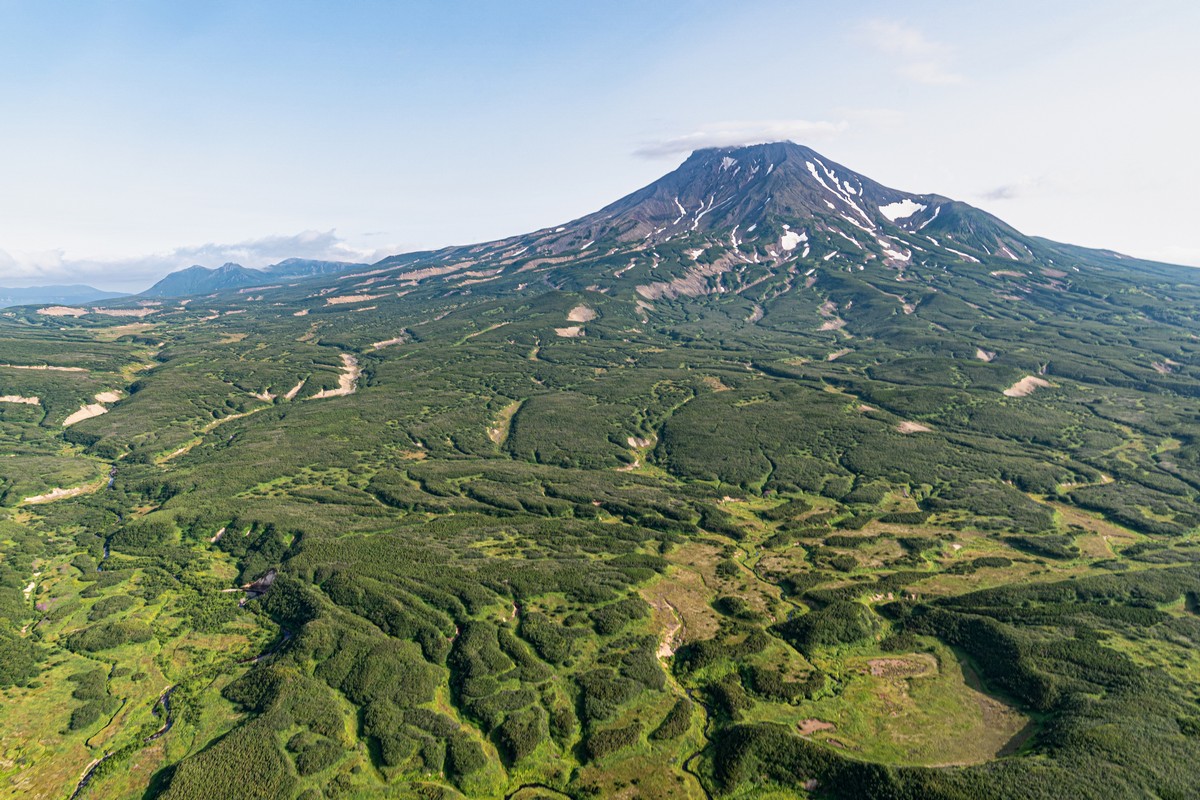 Volcanic brutality:
We've long wanted to somehow get to the top of it but, alas, third time – unlucky.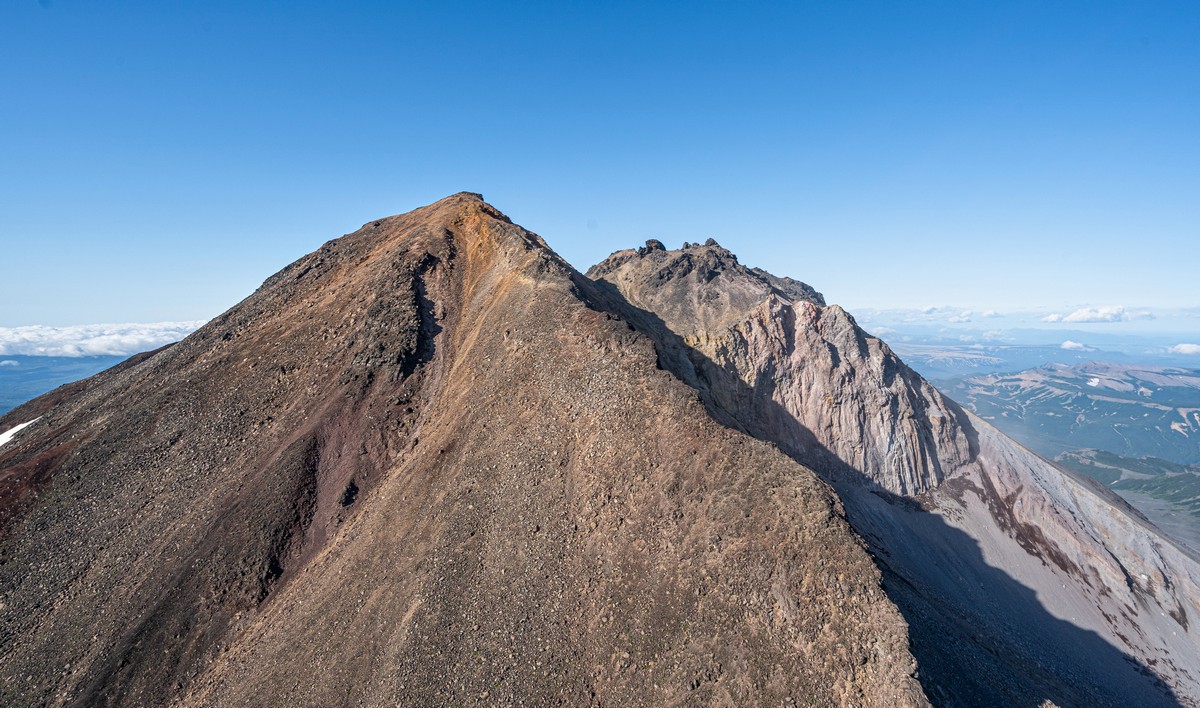 After Zheltovsky – more tuff appears in addition to the more generally prevalent slag, and with it – more ravines. It reminds me of Kutkhiniy Batiy.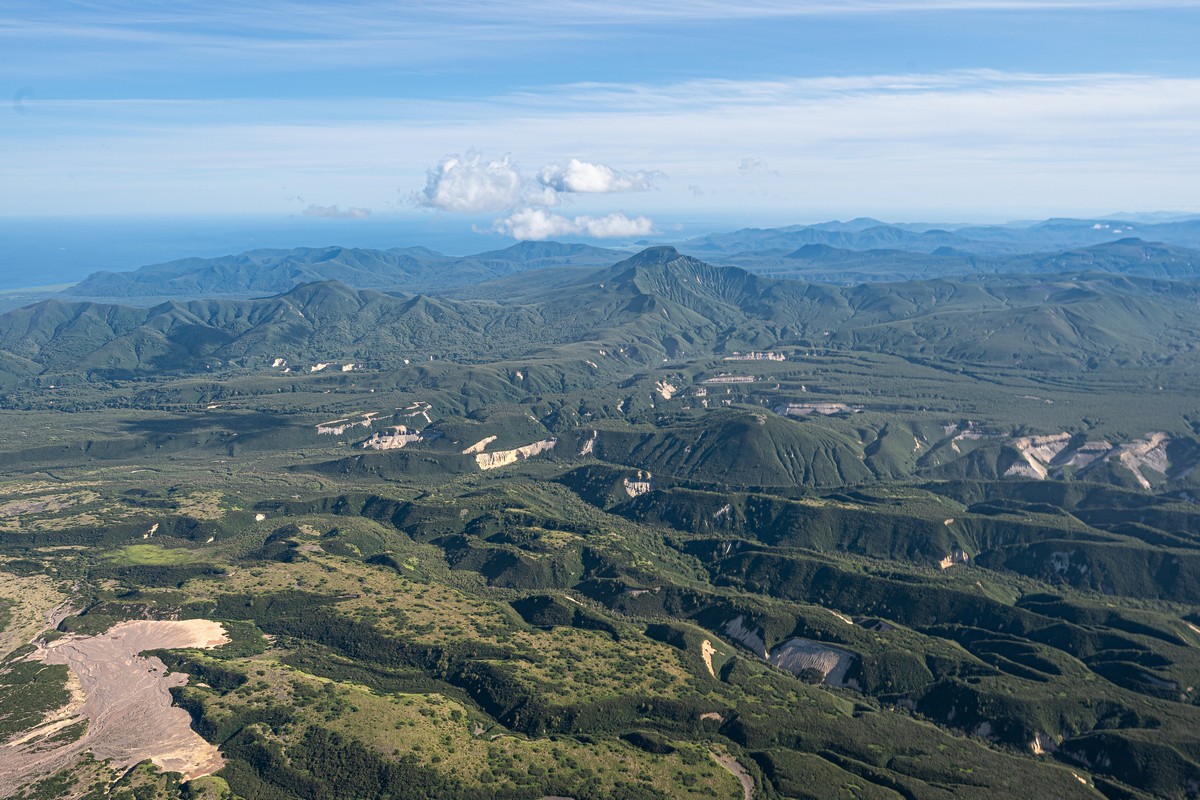 On the horizon there – Ilynsky volcano. Climbing it is plain sailing trekking even for sedentary office workers. I should know, since sedentary office workers joined me on a walk up it in 2015! I really wanted to inspect the results of a catastrophic explosion long ago on its eastern slope, but again it wasn't to be: the wind was too strong. Btw: you can see the after-effects of the explosion in the below pic – the chunk that's missing on the near-side: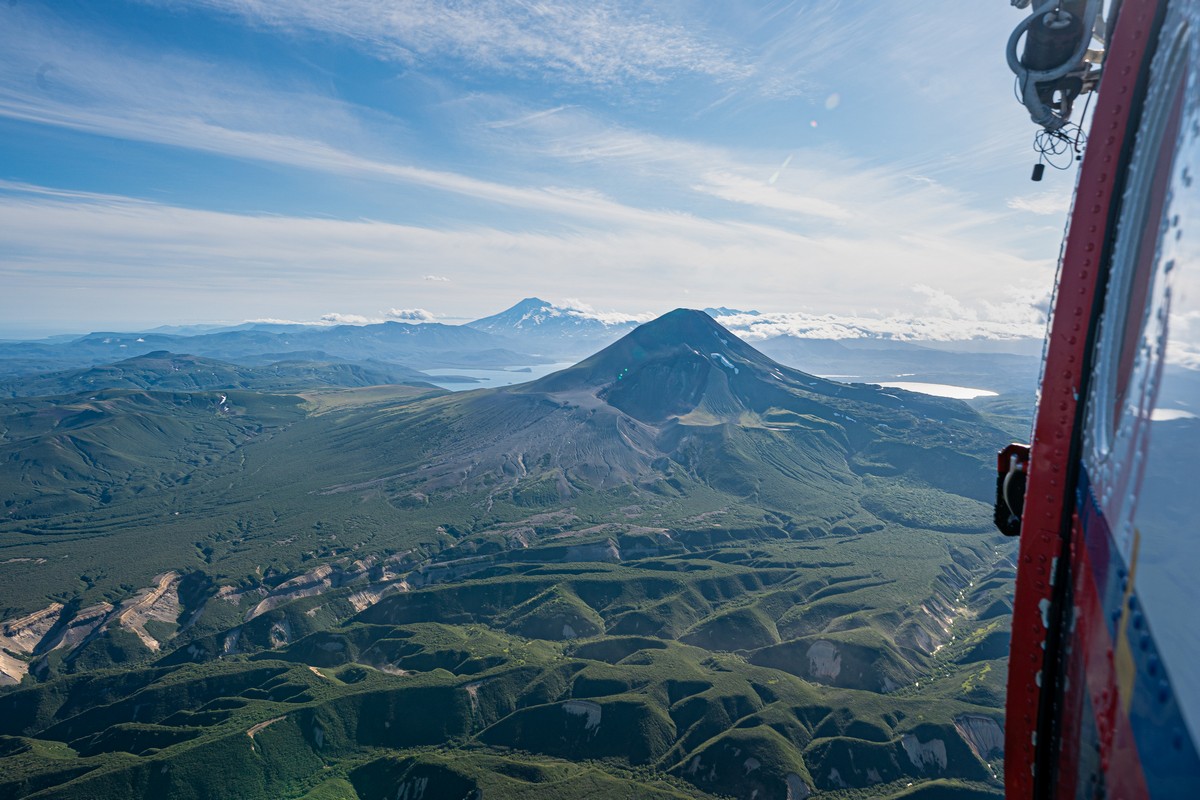 And here is same hole closer up and at sundown. I realized that a photo of it really needs taking at dawn, but to do so I'd need to buy my own helicopter; it'd be worth it mind!…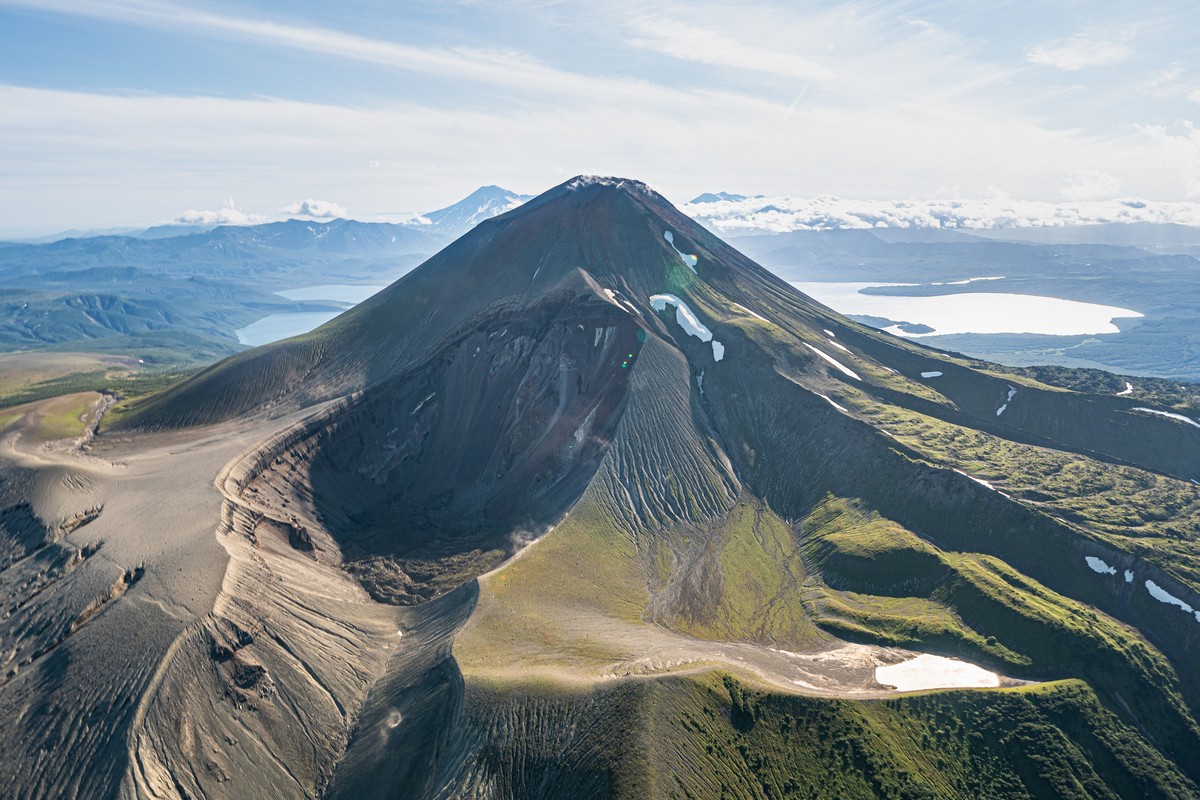 It sure doesn't look easy to climb, but it is: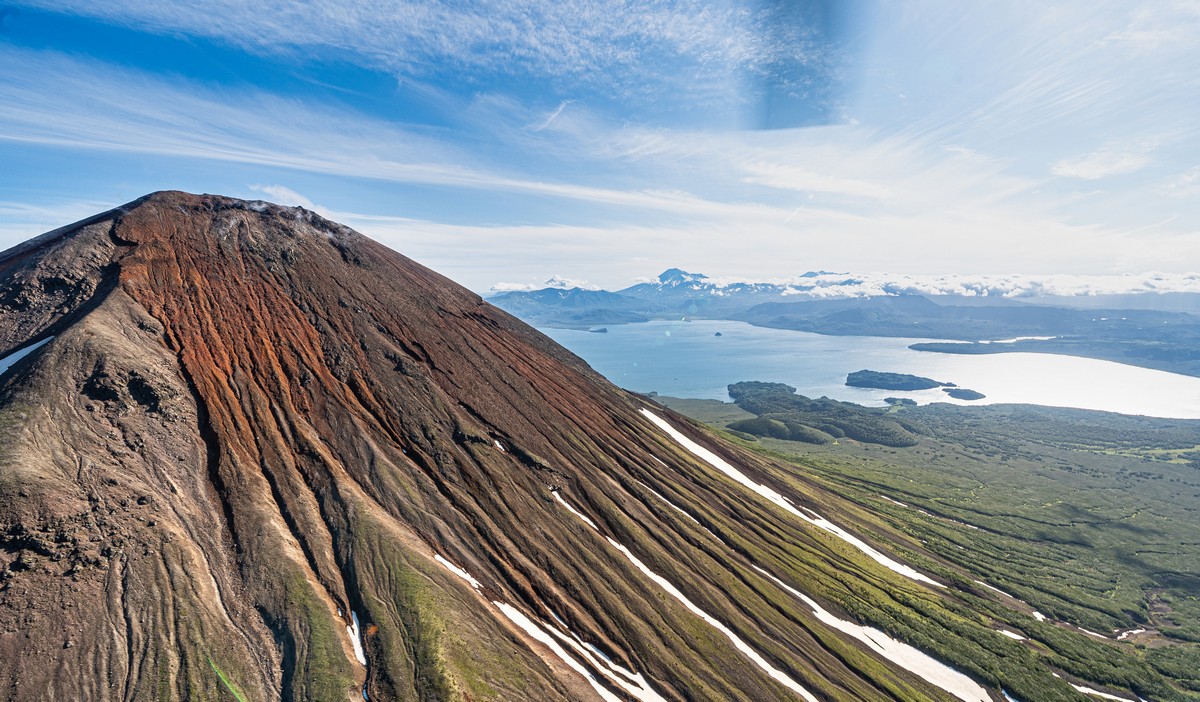 If Ilynsky were to take a selfie together with Zheltovsky, here's what it'd look like: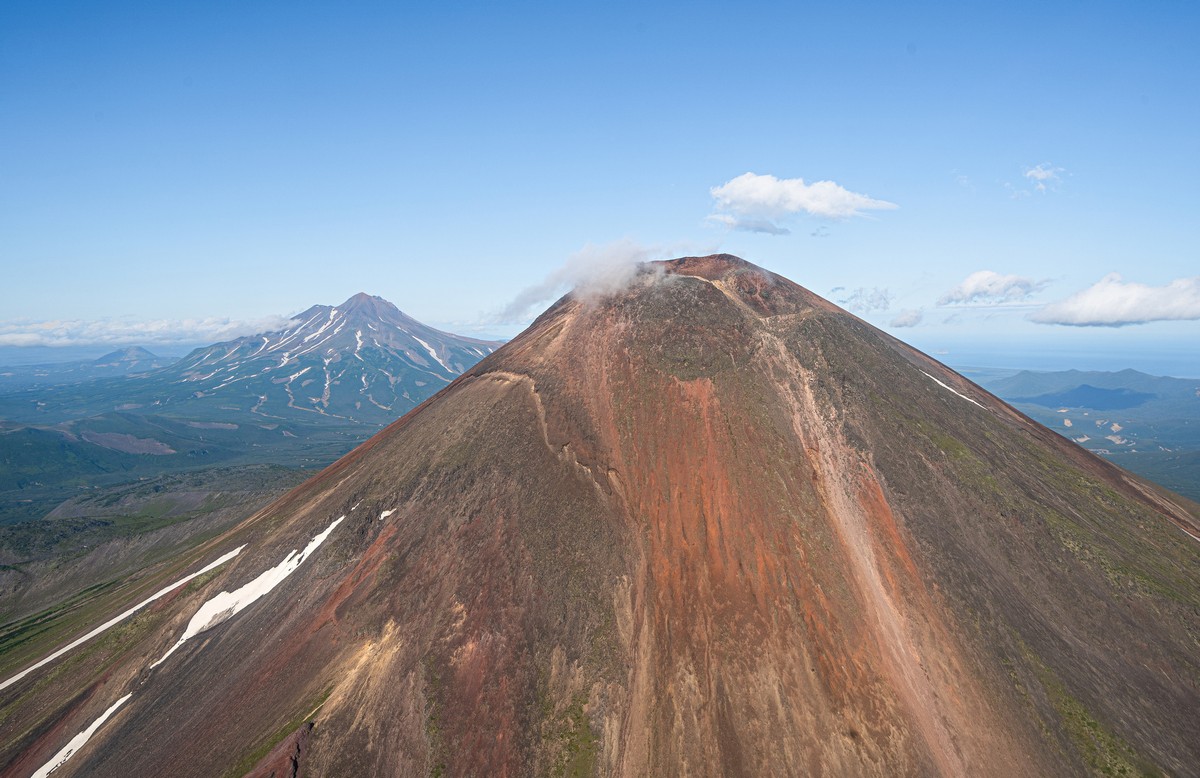 Looking at these photos, I just want to get back – given good weather…
Here's an even closer look at the blast hole. It's unknown when the explosion occurred, since no one has ever lived here and the volcanisms have never been scientifically observed and studied. Too cold, too barren, too much snow in winter, too many bears, and too many volcanoes erupting!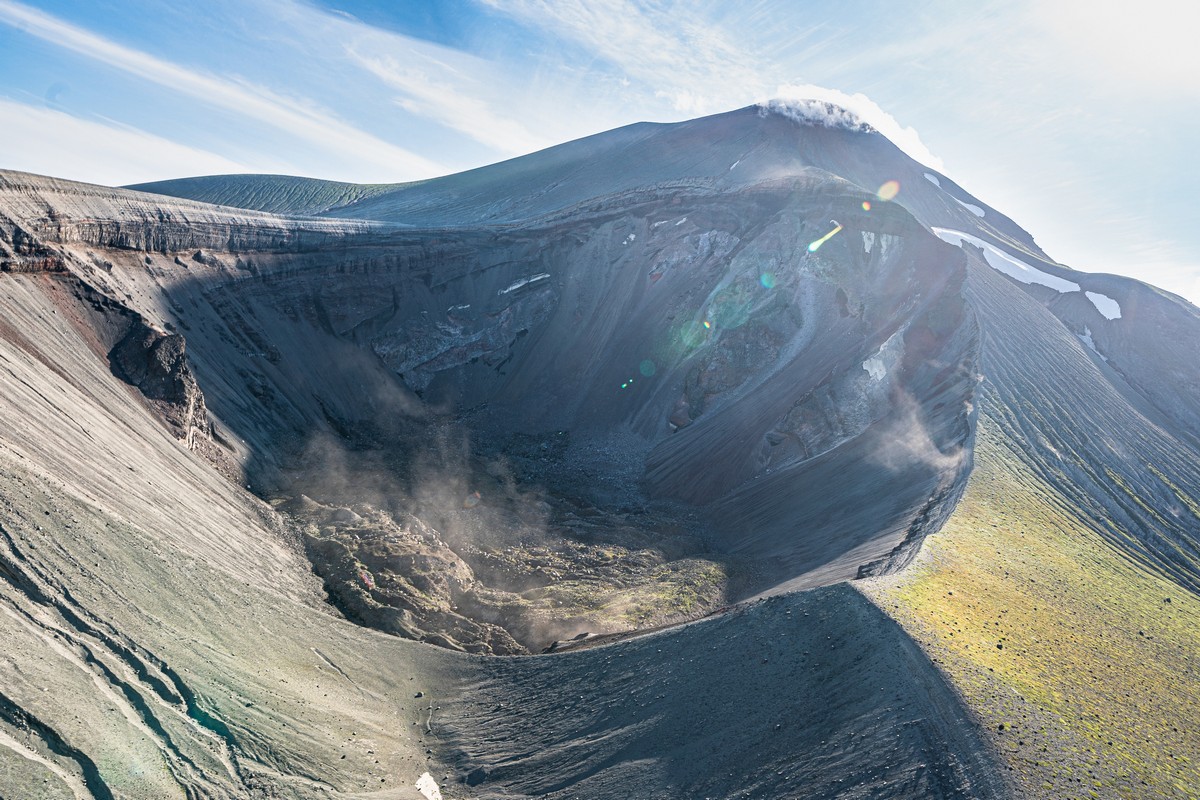 Just imagine the force it took to shift pretty much a whole side of a volcano?!
We come in to land. Plan – set up camp. Camp location – next to that there lake. Then go Ilyinsky-inspecting…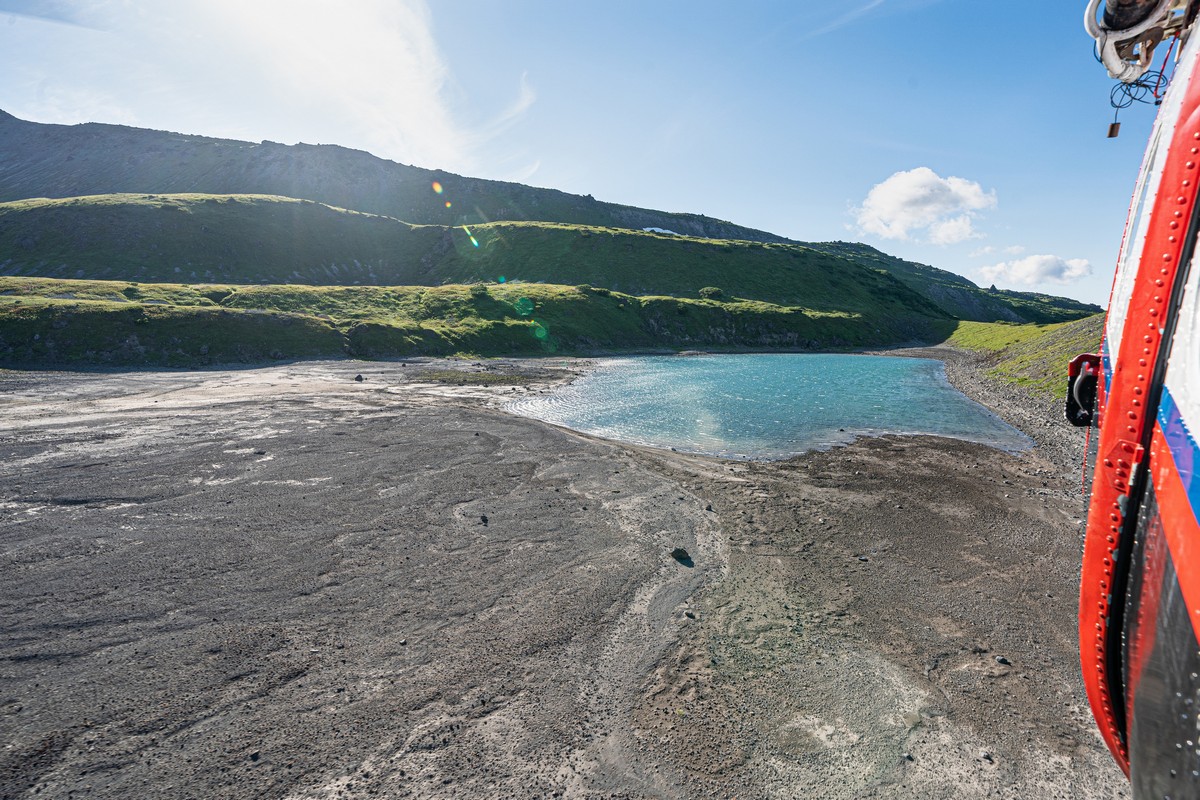 Alas, it wasn't to be: the wind was more hurricane (20m/s), so strolling about around here wouldn't be much fun at all. We simply sat out the harsh weather. From the expedition diary: "The first day without a single photo taken".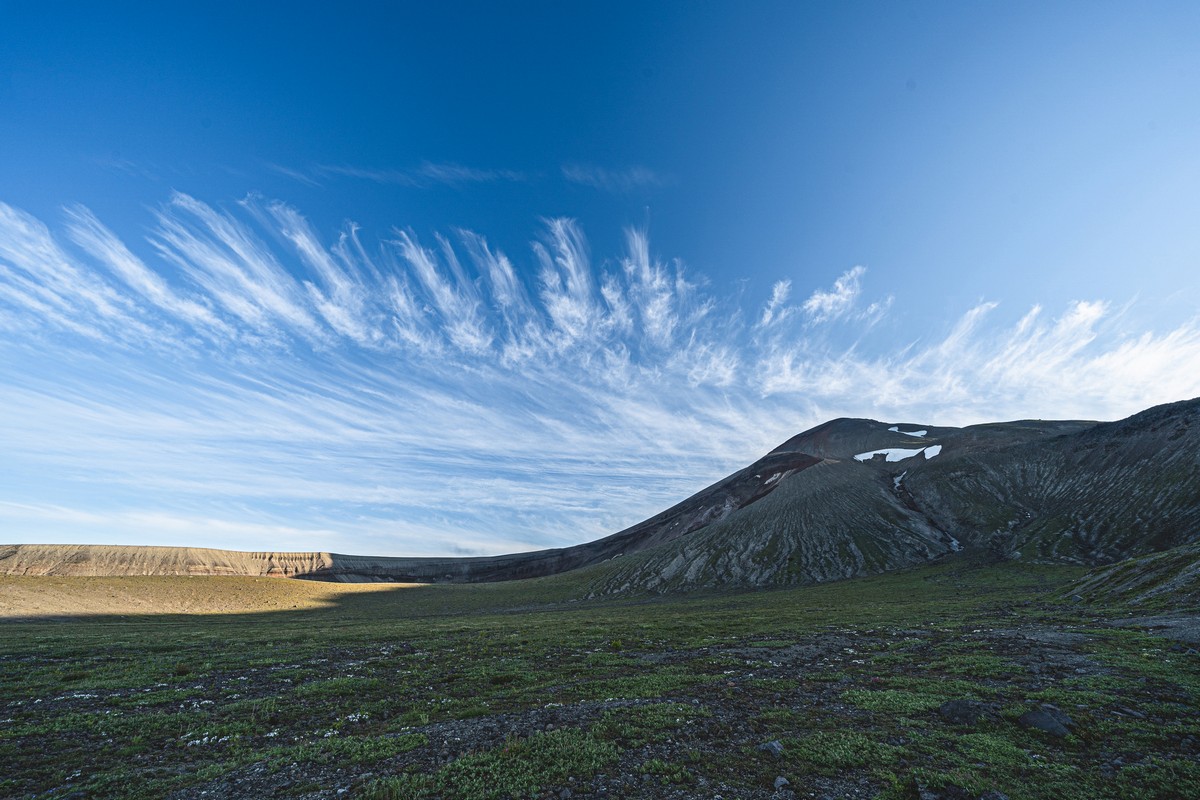 It looks so inviting too: no rain, at least. But the wind grounded us for 18 (eighteen!) hours, during which we did nothing but learn how to sleep throughout a whole day!
This was the first time 'mere' wind stopped us in our tracks. Normally it's the rain, but wind is just as dangerous a factor here – especially when your means of transportation is a helicopter!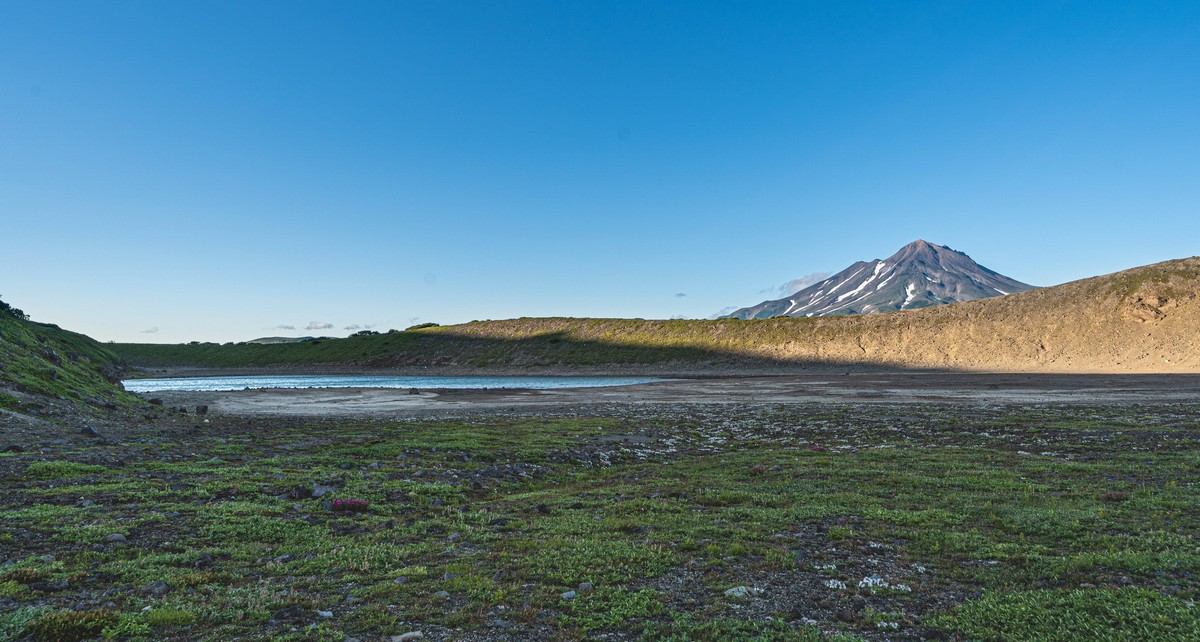 The following day the wind had died down, but then it turned foggy. Some of our group did make it up to the top of the volcano, but they saw… nothing at all (besides fog).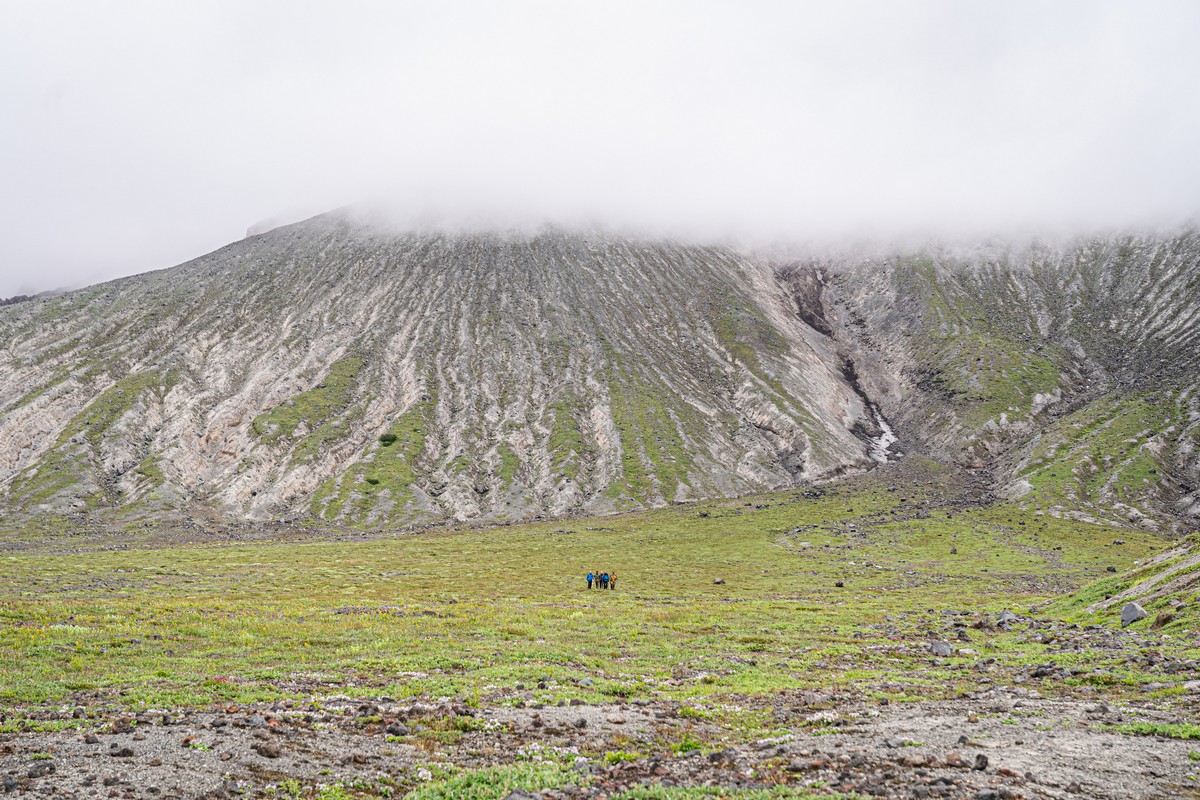 We finally chopper out and south toward Kurile Lake…
And there's Ozerny camp, and that's where we landed ->
To be continued!…
The rest of the photos from Kamchatka-2021 are here.