A walk down memory lane in London.
I was in London only a month ago – but, since if you're tired of London, you're tired of life', I was back in the UK capital just the other day!…
And – just as I prefer it – we arrived with plenty of time to spare before our business program was set to start, so, naturally – first things first – walkies time!…
Handily, our hotel was in the center of the city – a stone's throw from the River Thames and not far from Buckingham Palace – so off we set for some London side-street strolling. But before we'd hardly gotten started, suddenly…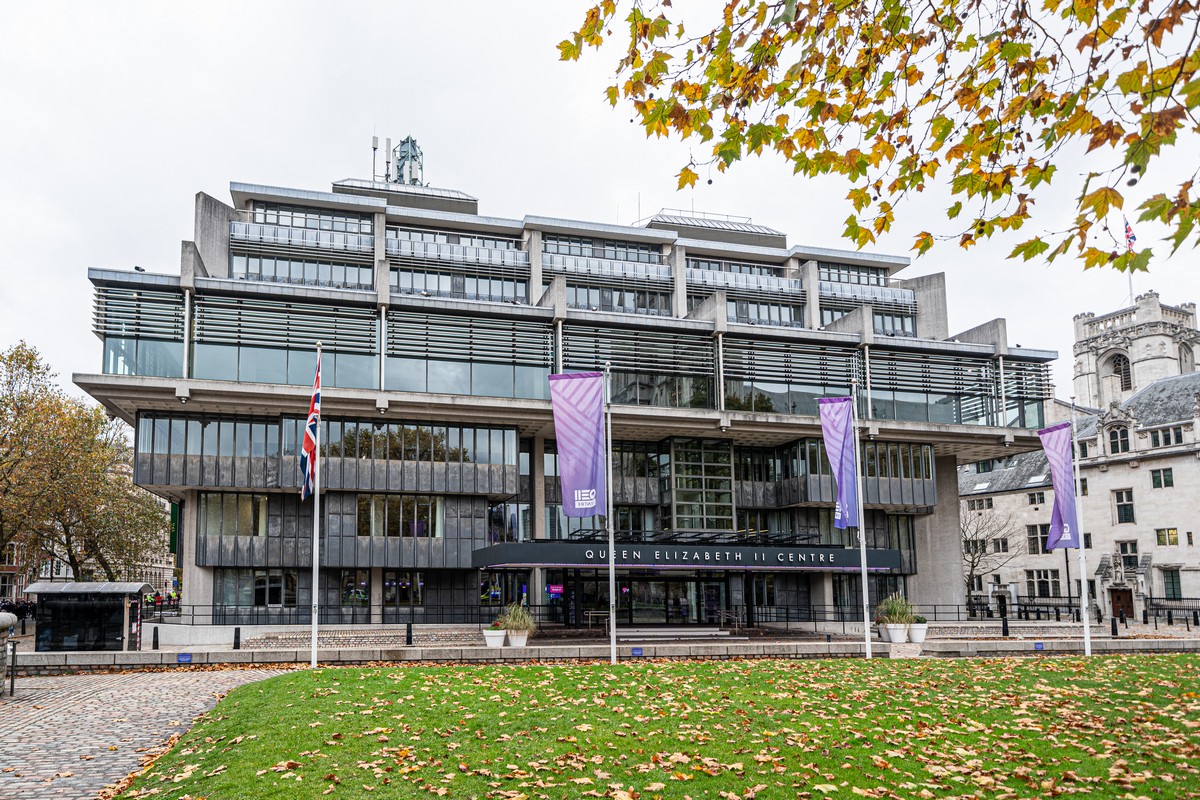 …Hold on… I think I recognize that building. Yes, it's the Queen Elizabeth II Centre, where – precisely (!) 10 years ago (November 2011) – I took part in the London Cyberspace Conference, after having been personally invited by the then-foreign secretary, William Hague!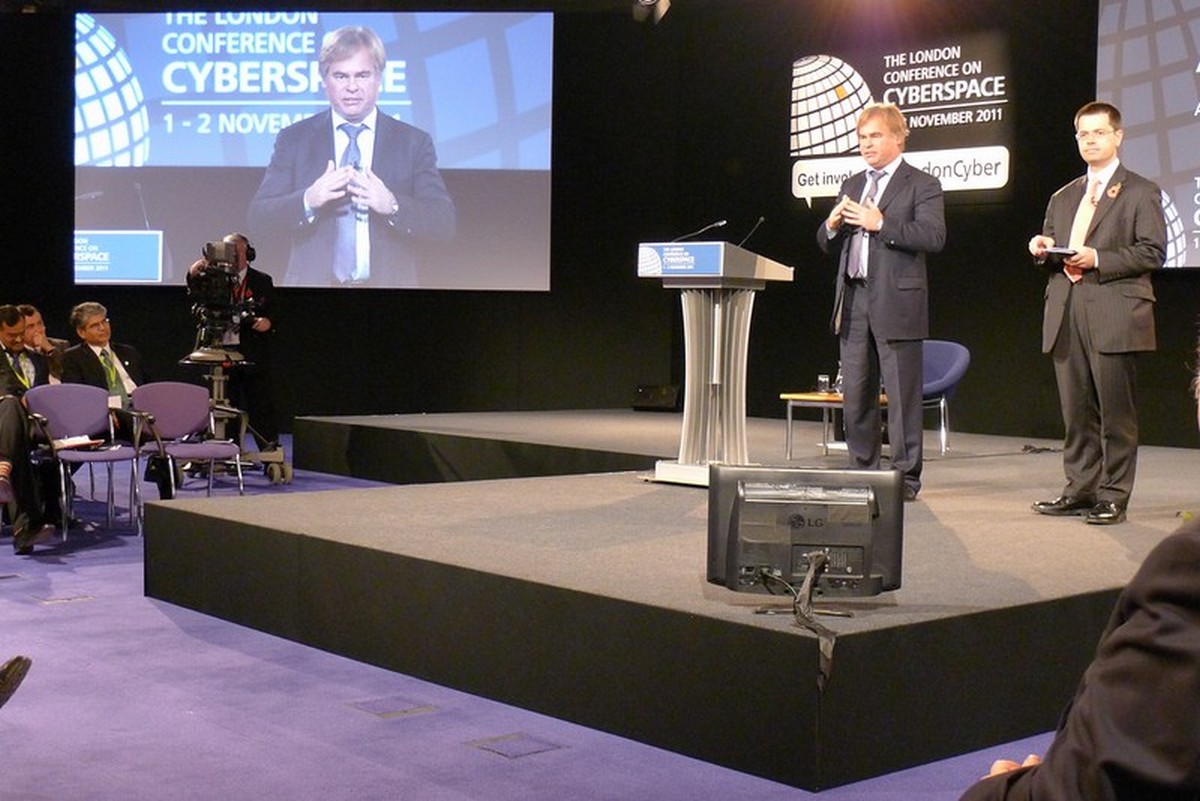 The event itself was an influential one, with the speaker list dotted with A-list statesmen, top tech-entrepreneurs, big-tech bosses and tech-journalists. Ah yes [digs into archives] here's my post on it from 10 years ago.
Among the speakers and moderators were the then-British prime minister, David Cameron; the then-United States Secretary of State, Joe Biden, who of course is now the U.S. President; James Brokenshire, the then-Parliamentary Under-Secretary of State for Crime Reduction (UK); and Jimmy Wales, founder of Wikipedia.
I was thrilled to have been invited, but almost euphoric at the fact that those same VIPs were using similar words and phrases I'd been repeating ad nauseam up on stages around the world for a decade* already: international cooperation in cyberspace, joint action in fighting cybercrime, and more openness and trust. // *I'd actually first used the phrase 'Internet Interpol' around 2002 or 2003.
And so (back in 2011) it seemed like finally things were looking up. The first steps toward positive change, toward international cooperation in the fight against cyberevil, to an understanding of the seriousness of the situation at the very highest political levels, toward awareness of the need for protection of critical infrastructure. Back then, it was just over a year since Stuxnet. The world should have wizened up, and finally grasped that an overhaul in the attitudes to cyberthreats was simply inevitable. But did it?…
Well, there were some steps made in the right direction. As far as I'm aware, cooperation among law enforcement agencies was up on the whole, and among cyber police forces in particular. Transborder investigations were conducted, and arrests of multinational cybergangs were made – a notable example of which being those of the Carbanak gang.
Alas, those positive moves were short-lived. They were all mostly cancelled out; no, in fact – worse: it was like, after a few steps forward, many more steps backward. Then somewhere around 2016 stories started appearing about 'Russian hackers' interfering in the U.S. presidential elections (which were never confirmed), and ever since there's been a constant news stream of similar tales from the paranoid – 'anonymous sources' – side, but about which I've no time to get into here. Still, due to that 'constant stream', I've just mentioned, the curious reader sure can find plenty about it on the internet.
Back to me in London in 2011, all positive and confident. If someone from the year 2021 were to have time-traveled back a decade and told me how things went awfully awry in the intervening 10 years – I simply wouldn't have believed them. What?! Ten years after such promising speeches at such high levels, instead of cooperation all we have is a back-and-forth blame game, while the necessity of working together is ignored? So, the cybercriminals have only gotten stronger, smarter, slyer, and more dangerous, while the mechanisms of international cooperation among different countries' cyberpolice were practically completely destroyed in 2016-2017? WHAT??!! // I recall how back then (2016-2017) I commented on the cooling of relations as a 'paradise for hackers'. Alas, I was right (.
Still, one thing's sure gotten stronger since 2016: the skill and art of finger-pointing. Anything goes wrong stateside these days – it's sure to be Russia or China's fault. It all reminds me of the proverb 'a bad workman blames his tools'. Or perhaps something deeper: 'What isn't part of ourselves doesn't disturb us' (– Hermann Hesse); wait – that one must surely have stemmed from Hermann's pal, a certain Swiss guy named Carl – 'The most dangerous psychological mistake is the projection of the shadow on to others; this is the root of almost all conflicts'. And I'd add – '…and also the root of world cybercrime running riot and only getting worse in the 2020s'!
Indeed, today we see balkanization, protectionism, and accusations without proof among the largest world powers. That leaves the cyberworld vulnerable, since the cyberswine work together, while cybersecurity remains fragmented.
Nevertheless, we continue the fight, no matter what. And we always help Europol and INTERPOL in their international investigations. And successfully too! Example: the four-year anti-ransomware operation, which recently resulted in arrests and the dismantling of a criminal cybercrime network.
I just hope that one day, here in the QEII Centre (or in fact anywhere), there'll be another event much like the London Cyberspace Conference. But the actions it calls really would have to be all the more categorical, radical, urgent, and on-target. They'll have to be.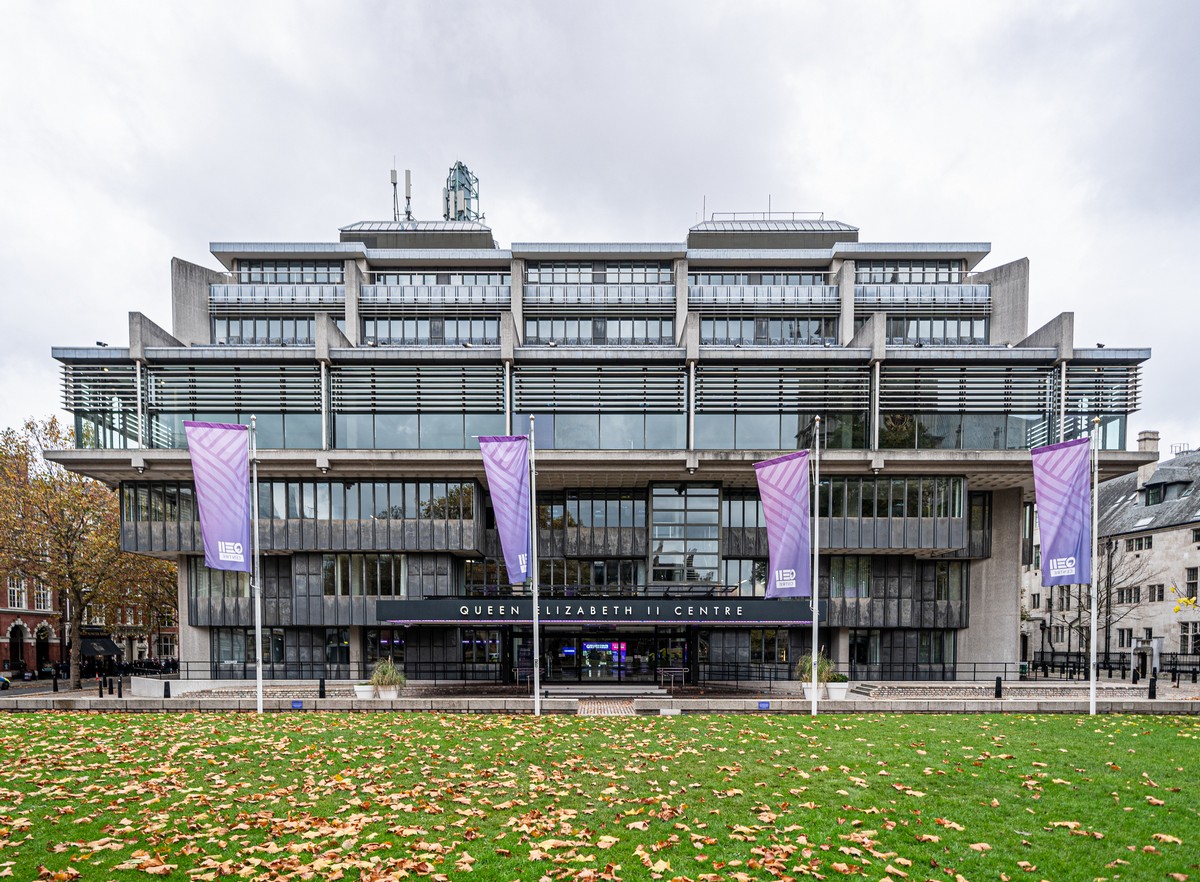 That's all for today folks on this walk down the memory lane of nostalgia. But we were just starting out down a lane of a different kind – the kind that requires boots. And since we were in London, that, for me, had to mean one thing – the Thames Path of course! But more on that in the next post…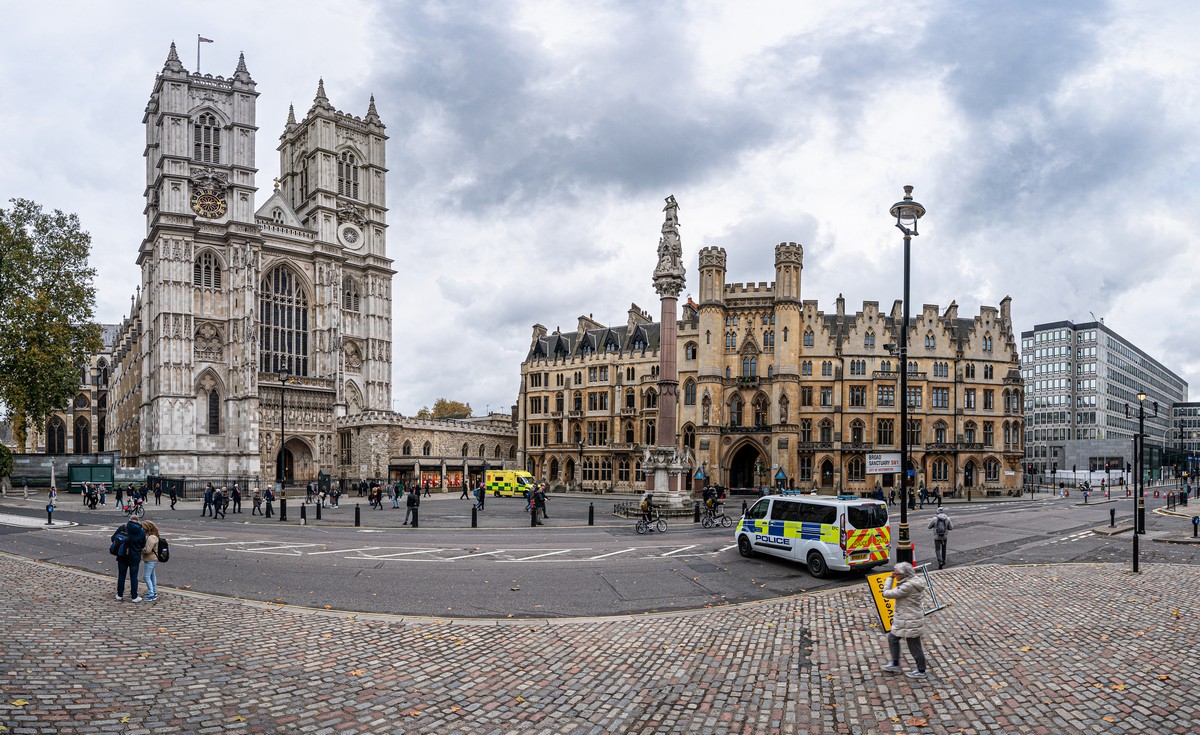 The rest of the photos from London are here.