The Altai river-traveler museum – ver. 2020.
Continuing our Altai-2020 expedition, one afternoon we moored our rafts to visit the makeshift river-traveler museum, which organically sprang up and grew over the years in a field by the junction of the Katun and Argut rivers. It's a three-legged contraption-construction that has all manner of odd and sod hung upon it, placed there by passing river tourists:
Every year, new exhibits are added to the museum. Various art movements and styles are featured, but there's a distinct preference for the post-industrialist avant-garde and general modern kunst!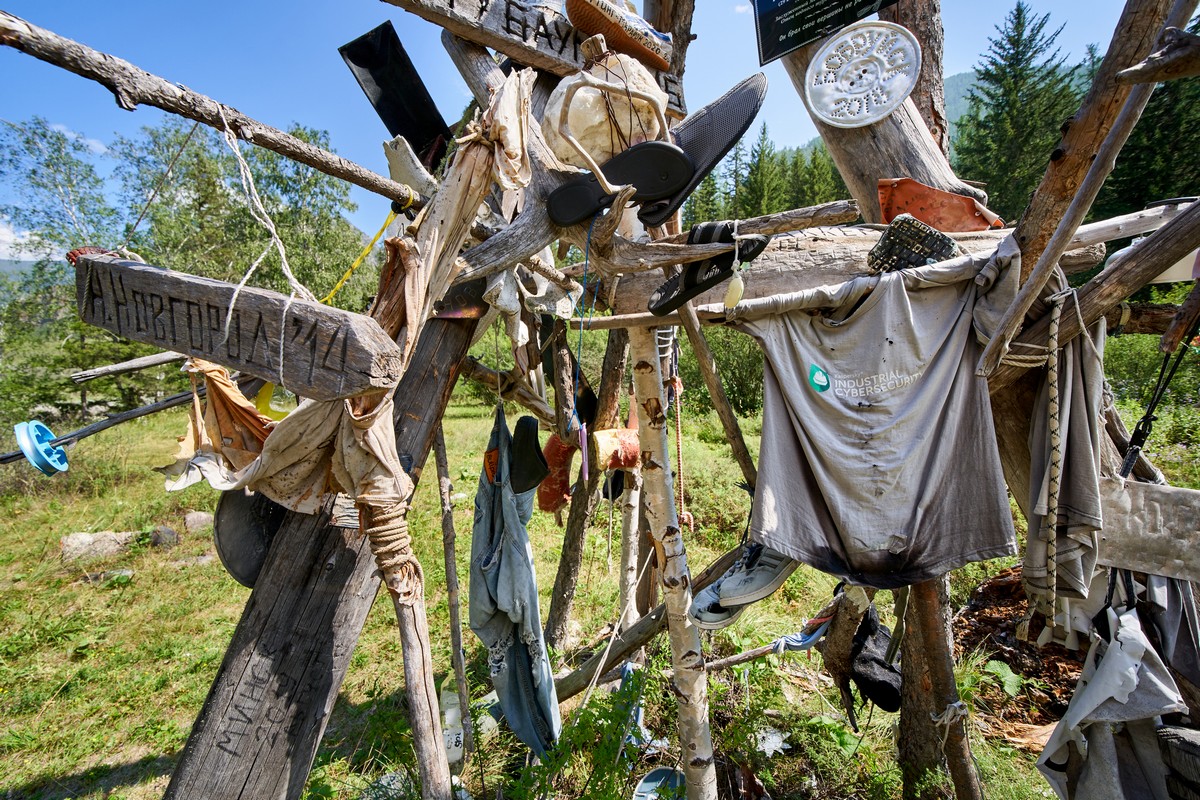 The breadth of variety of the pieces on display is staggering:
Nearby, satellite art installations with engraved symbols thereupon:
And this is our contribution – donated to the museum in 2016 – entitled 'Black Fades to Gray'. Yes folks, it was originally black!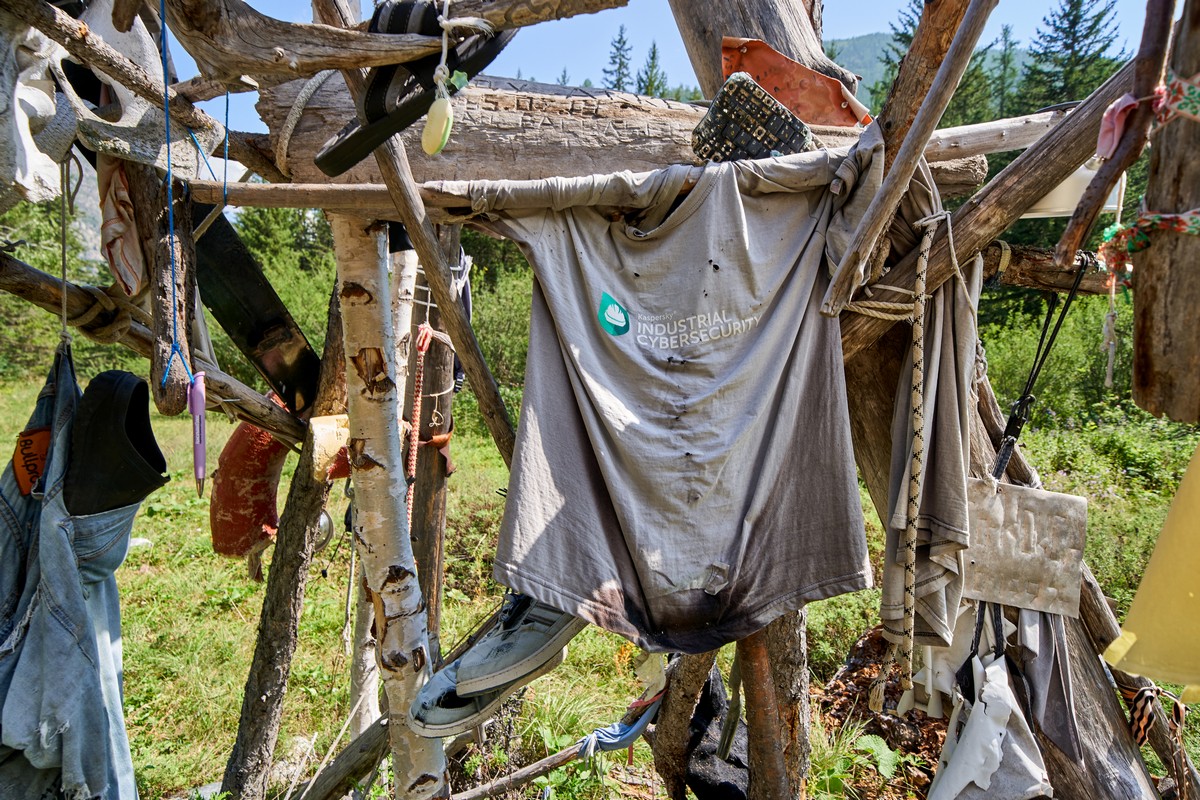 Here's the moment the museum works were augmented with the sartorially-themed objet d'art by Petrovich back in 2016 (and he must have fastened it really securely to the construction; it can get frightfully windy round these parts:).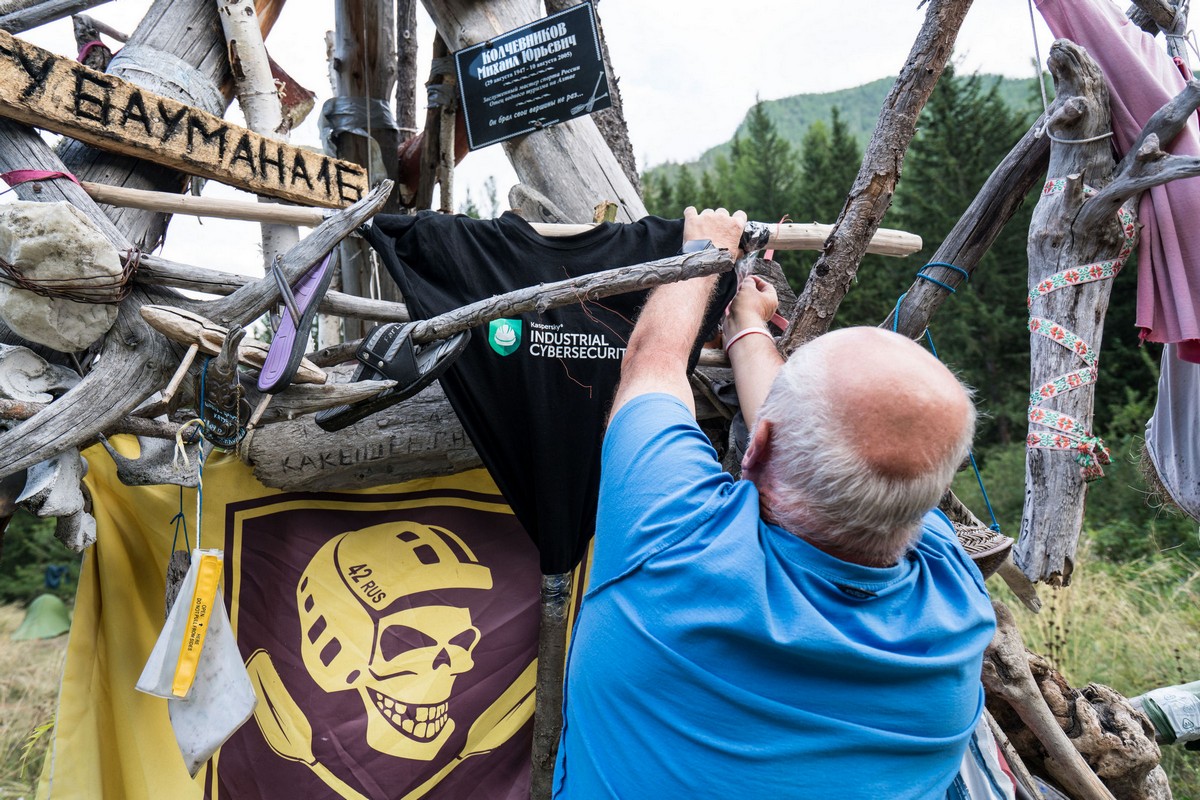 Here's the museum back in 2016; clearly, modifications are made on an ongoing basis…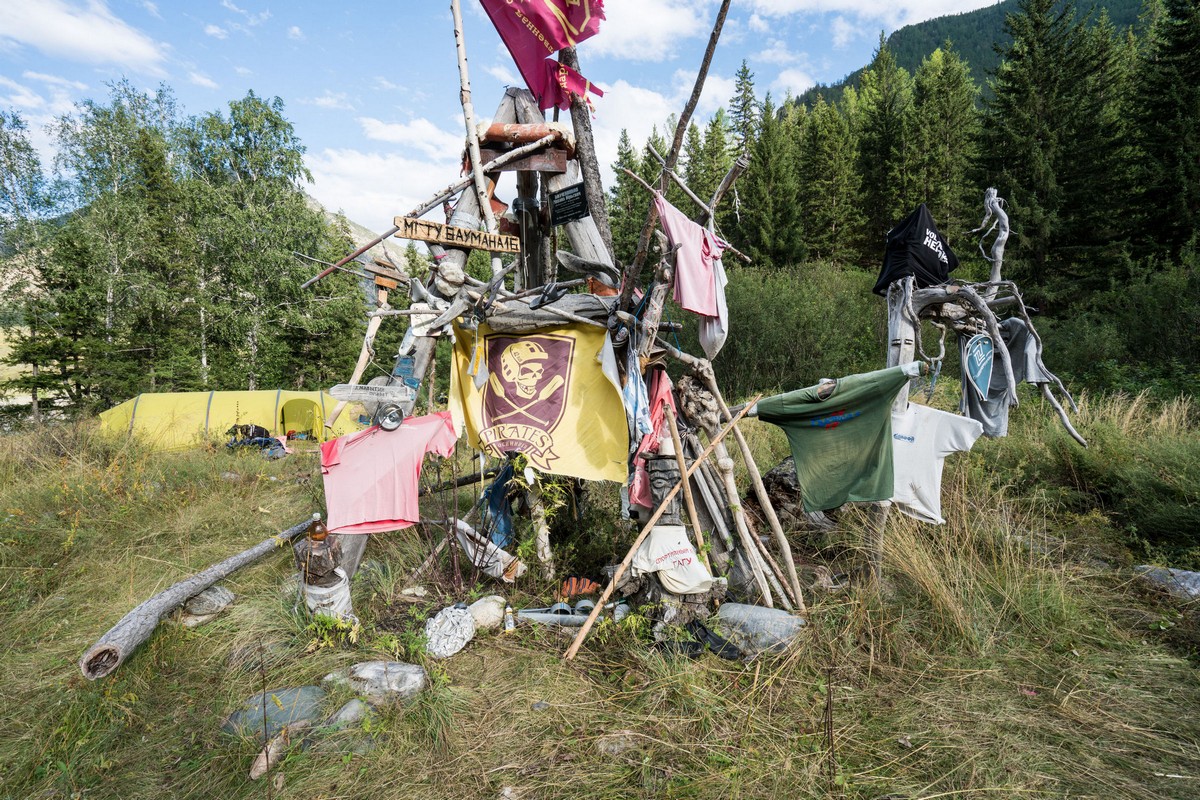 This year we continued our philanthropy – contributing another black-outer-garment piece to the museum. We added ambiguity and mystery too: the exhibit comes with the inscription 'Altai-2016':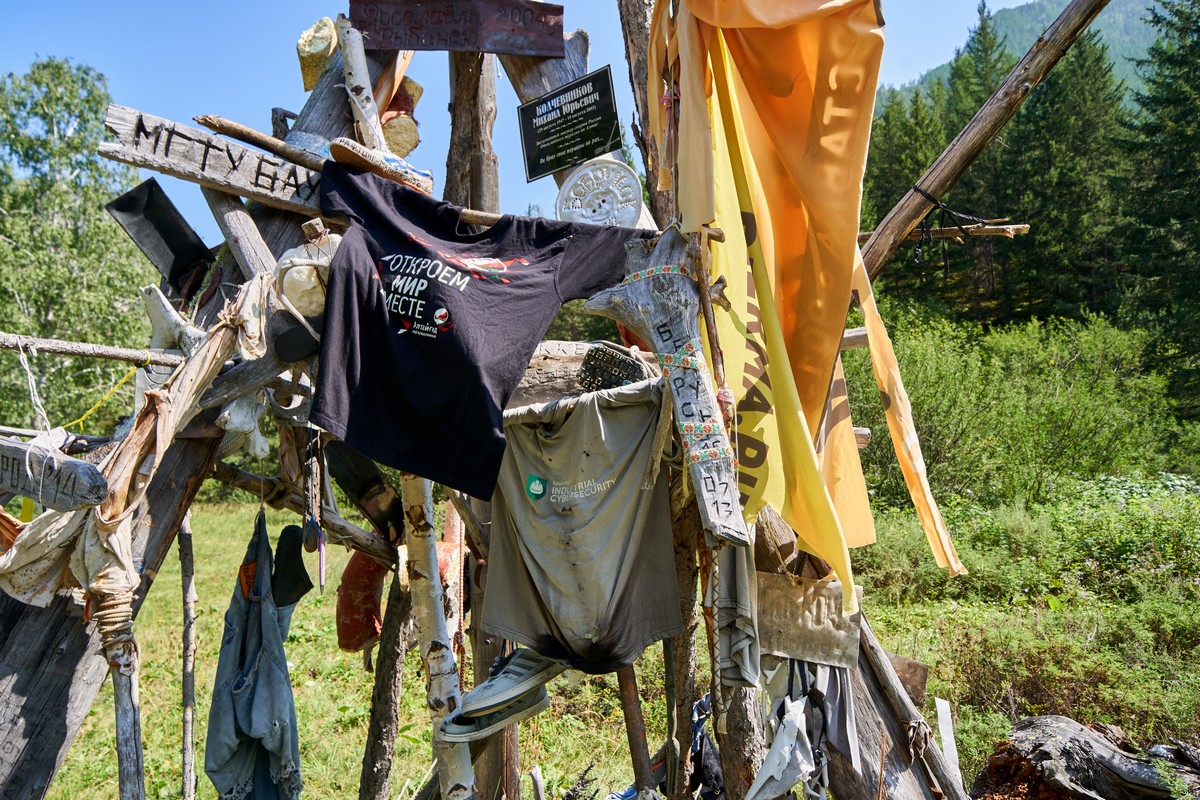 That's all for today folks. To be continued!…
All the pics from Altai-2020 are here.