Mon dieu – Fontainebleau!
Bonjour boys and girls!
You may recall how I flew from the Azores to Paris en route to Zurich the other day. The reason was a spot of business – speaking at the INSEAD business school. There's not really much to tell about that, apart from the fact that it – plus the Q&A afterward – went well. What I do want to tell you about is the half-day of tourism we got in at the place where INSEAD is situated – the commune of Fontainebleau:
…And a very nice and interesting place it is too. If ever you're passing… actually don't pass by – stop and have a look around; for there's plenty to see…
First up there's Château de Fontainebleau, which for more than 700 years (!) has been a residence of France's kings and emperors – from Ludwig VII to Napoleon III. It's kind of a second Château de Versailles – not quite as grandiose – but still sufficiently grand. Not that we went inside – we didn't have enough time – but just strolling around its grounds was most pleasant:
Next up – Forêt de Fontainebleau: Oh mon dieu! A fascinating forest – big, wild, with deer and boar, and only an hour from Paris!
Ooh la la – reptilian rocks. How'd they get like that? Any geologists out there?
Am I alone in thinking they're smiling? Or is it just me – flushed with oxygen in the fab forest? )
Boar lair!
And somewhere round here there's rock climbing going on.
Come the evening – interesting modern kunst in the boutique hotel we were staying at:
Eh?!
Hmm – is that a Franco-Russian theme depicted there? Why?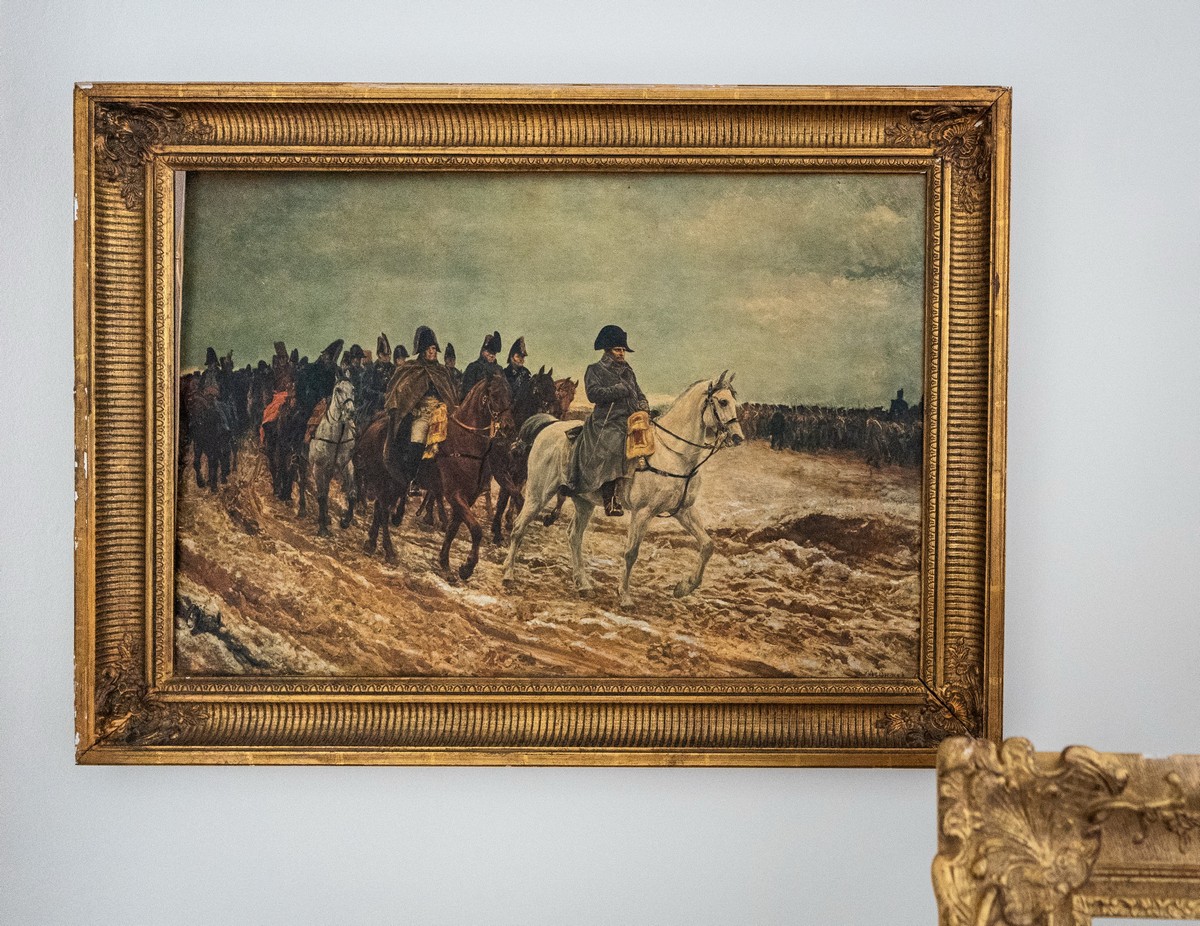 Ok folks – that's all from Fontainebleau. Time to hit the road again – to Zurich and Starmus!…
All the pics are here.