Notre Dame – optimism, despite the harm.
Bonjour folks!
I'm a technical guy, so I get attracted like a magnet to different kinds of unusual and/or unique buildings. And that includes old – even ancient ones. Standing awestruck at the architectural/construction works of the ancient masters is something I do a lot. How did they manage that? How come their proportions are so exact? How come they had a grand vision and followed through to build massive masterpieces – which simply wouldn't be built these days, even given the resources.
In Paris there are plenty of such constructions. And when in town I often tread the same path I always have, and could never become bored of it: Eiffel Tower > Pompidou Center > Notre-Dame. So it came as a bit of a shock hearing the news of the fire in the latter one late evening in northern Taiwan. The early accounts of the damage made me think it was all over for Our Lady of Paris. Of course it would be repaired and restored – but it wouldn't be quite the same would it?
When I arrived in the French capital a few days later – I rushed to see the damage for myself. And was cheered up no end by seeing that things weren't as bad as made out in the press. She's still standing tall and proud! Sure, there's plenty of damage – but not everywhere. I tried to get up close but it was cordoned off, so had to settle for inspecting the damage from a way off:
As you see – hardly ruins. So I hope we'll be seeing her in her usual condition soon: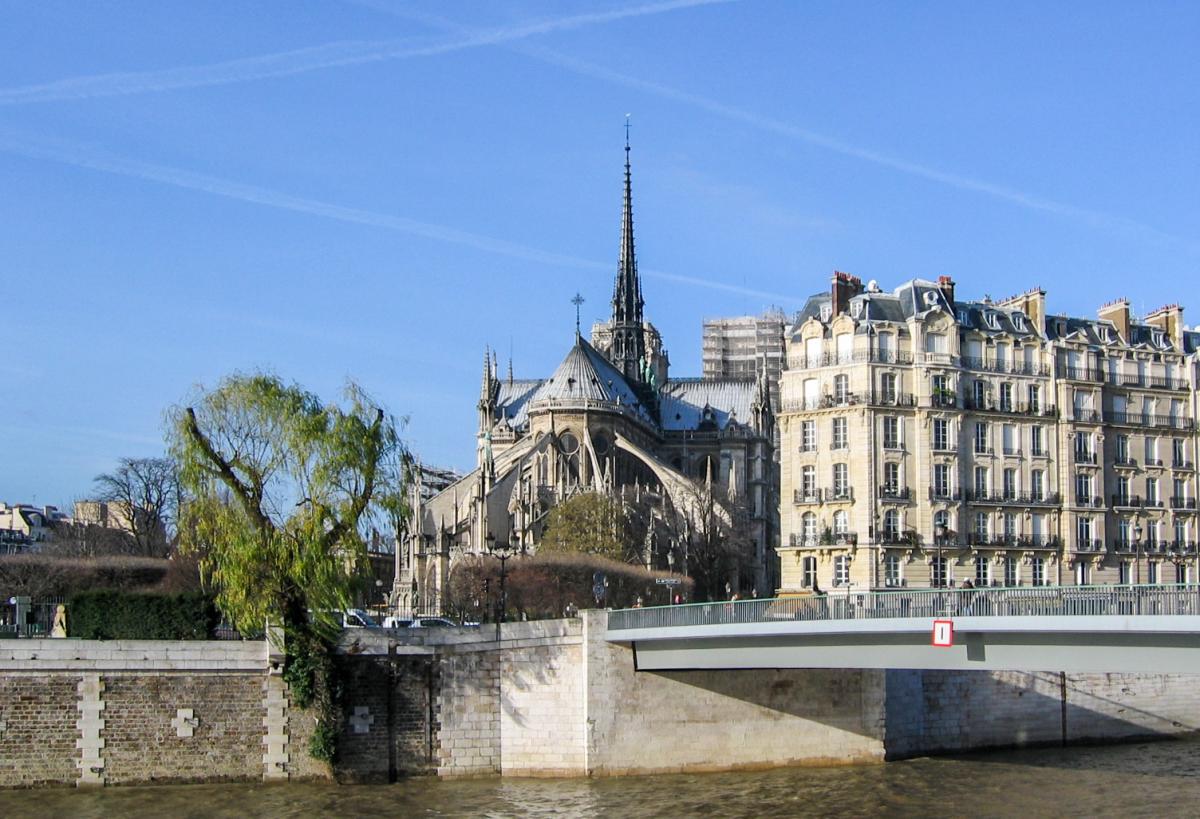 // The above pic, btw, is from 2004.
For around 800 years the cathedral has stood tall (in the Middle Ages it was even more of the landmark it is today as it was surrounded by single-story buildings). In places destroyed, sometimes it became uninhabitable, but always restored and repaired to its former glory. Well I'm sure that's what's going to happened this time too.
(pic from Wikipedia).
And here are a few more pics from 2004. Photos 11 and 12 show an artwork image made up of small photographs (how did they do that?!):
PS: But I'd still like to have a few words with the head of fire safety for the building…