Marble marvels in Taiwan, pt. 2.
Next up on my marble-mountain trek – Baiyang Waterfall Trail.
Curious story alert!…
In the '80s, they wanted to build a hydroelectric power station here. They got as far as damming up several parts of the gorge and gouging out drainage tunnels that ran through the rock, but then the project was canned. But what to do with tunnels? Of course – use them as tourist tunnel-paths! One of the tunnels is forever leaking (safely) – which makes for perhaps the most interesting of all the tunnels here:
Here's the first tunnel – 380 meters long:
And the main attraction – waterfalls! Time to don the flip-flops and waterproofs…
Yes – a wondrous walk. You could even bring shampoo with you).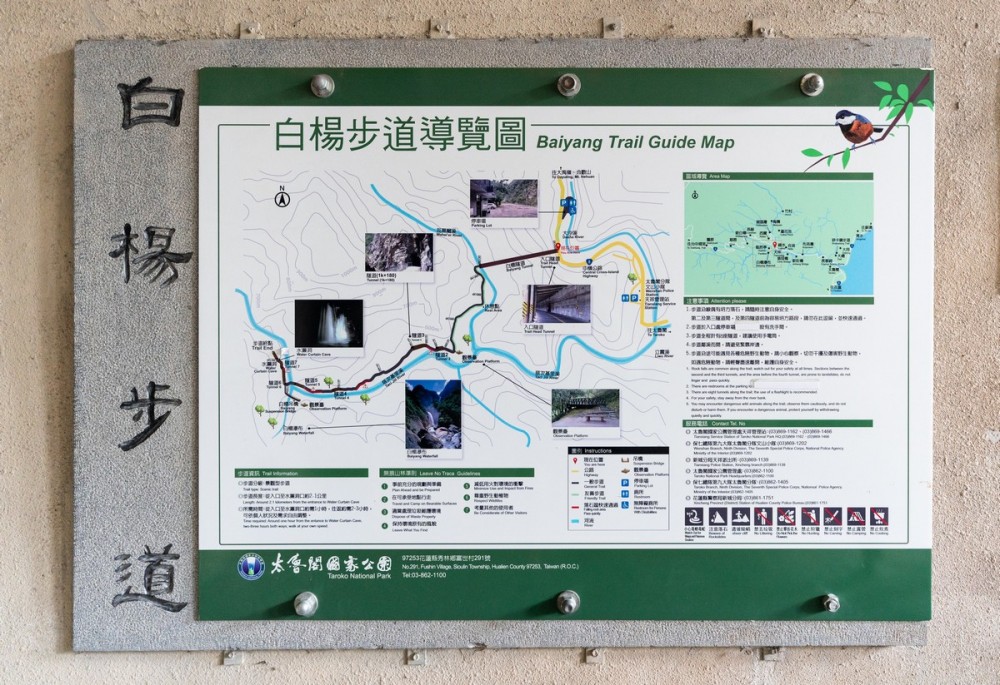 Not sure what this bridge is called, but everything around it is marble. The gushing water of the river has gouged out a wonderful bobsleigh track ). They say the water wears down the marble by around five centimeters per year. Woah: 20 years = a meter!
More paths cut into the marble:
Buddhist monasteries and temples (one of the former was next to our hotel):
The following morning – a quick brisk walk, naturally:
In summary – a phenomenal park made entirely of monumental marble. Unique, breathtaking, oh-my gorgeous! In short – must-see, and I think worthy of one of my patented KKKKK ratings ). And it's certainly in with a chance of making it onto my Top-100 Must-See Beautiful Places in the World list too).
All the pics from Taiwan are here.