Budapest is a very beautiful city – especially from the Pest side. The city currently has a light coating of snow over most of it (where they haven't cleared it), which adds a certain wintry charm to the place.
So it's not only in Moscow where the weather's gone all bonkers, it seems. Minus-20 mid-March… – sure, it's unusual for the Russian capital, but not really all that astonishing. But snow in Budapest mid-March and the temperature at around zero (Celsius)… well, this is nothing short of a meteorological provocation!
They'll be bringing in icebreakers soon if it carries on like this!…

Hmmm. Why the crowd here amid the mostly deserted square?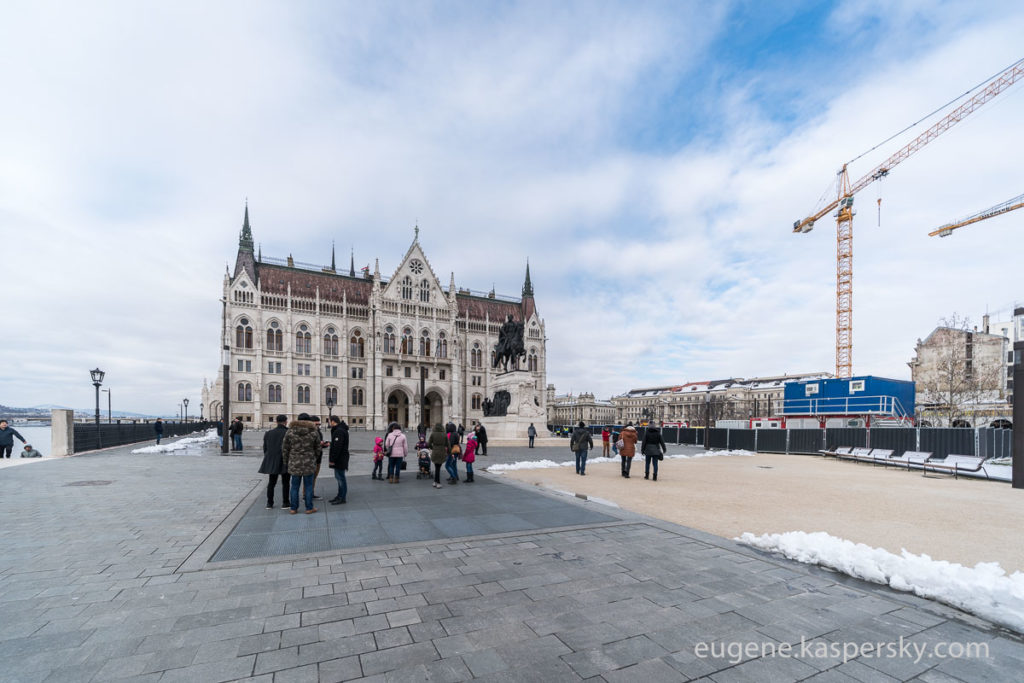 Must be some kinda meeting spot…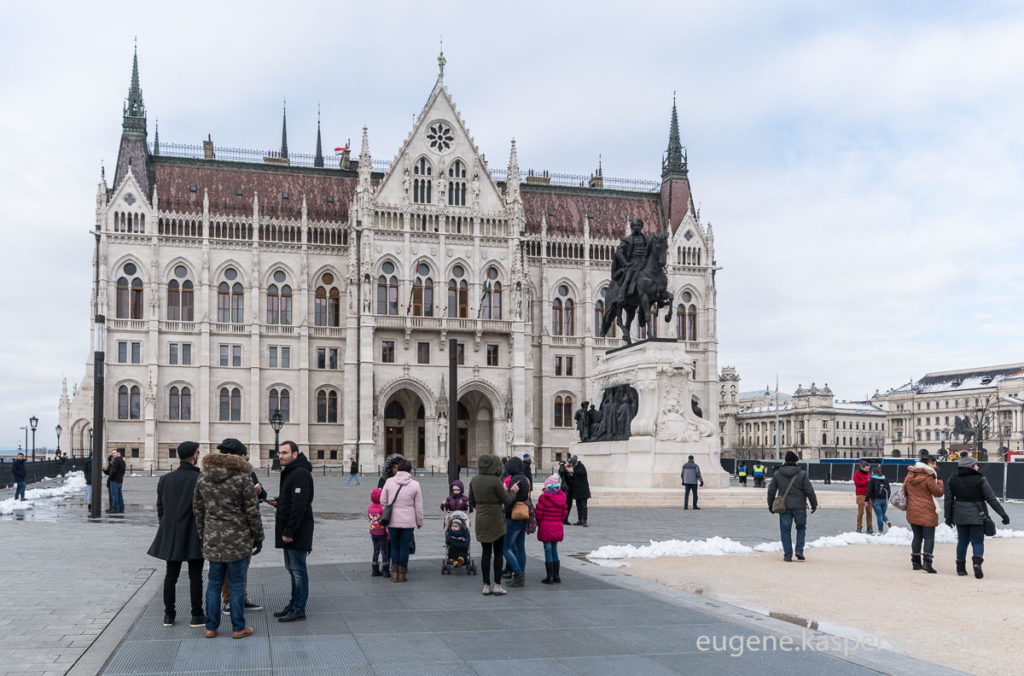 But wait… No! They're warming themselves on those vents there blowing warm air out from underground. Quite why or how it's warm I'm not sure…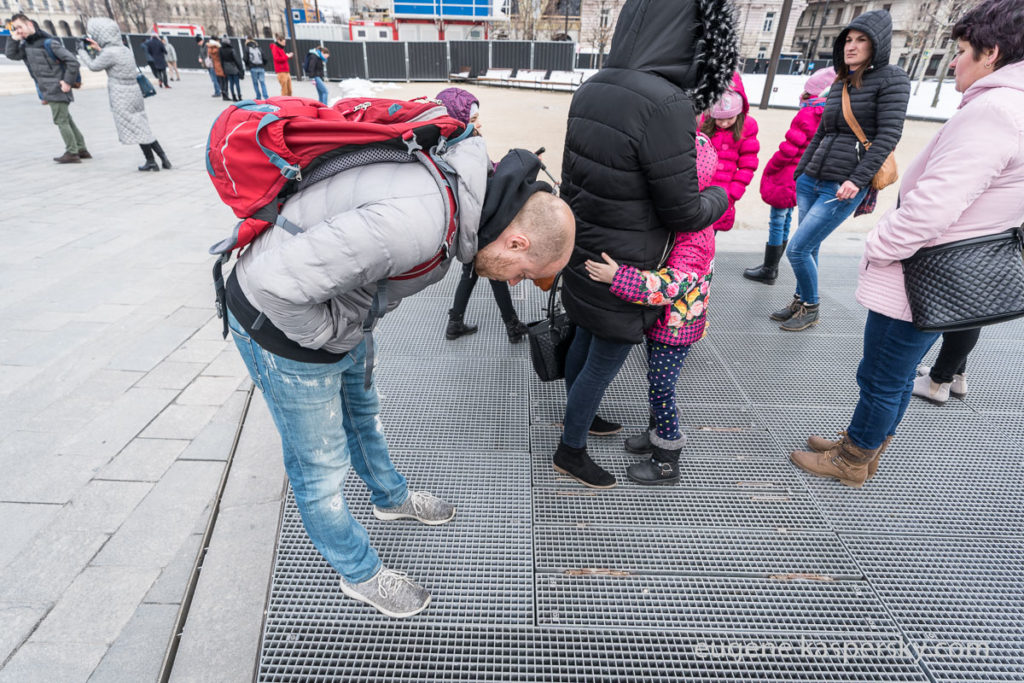 White Budapest…
Hmmm. I've seen better snowmen ).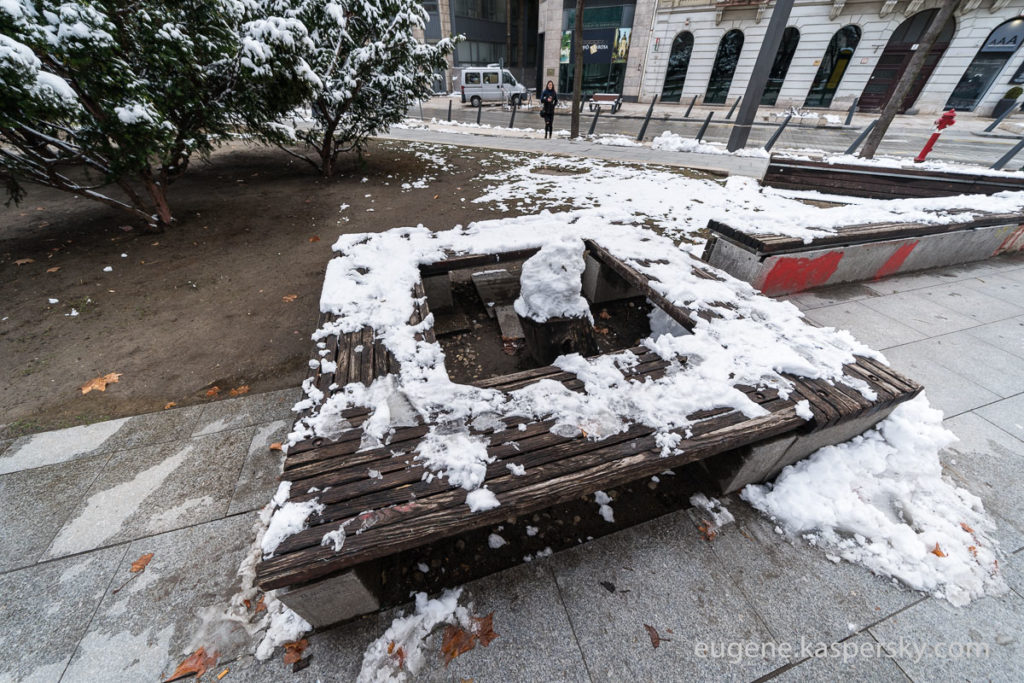 A phone box – minus the phone ).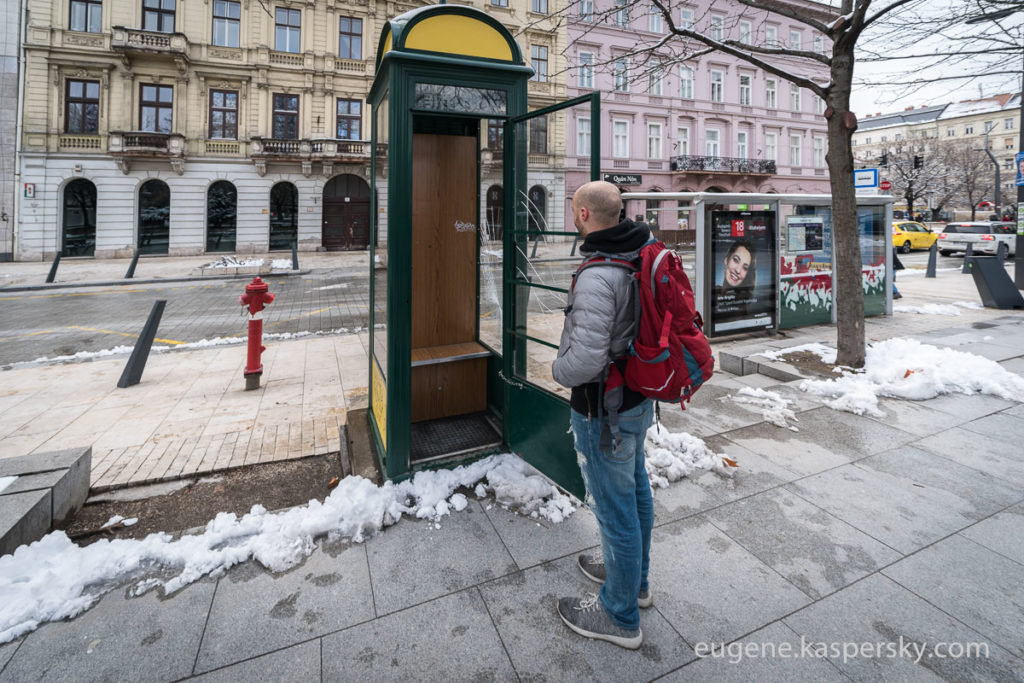 Nobu – yum. Sadly – no time for such gastronomical luxuries…
The yellow building in the following pic houses some of the city's thermal baths, pools and other spa stuff.
Alas, there were huge lines to get in the place when we were there, so we put off a dip in the healing waters until next time…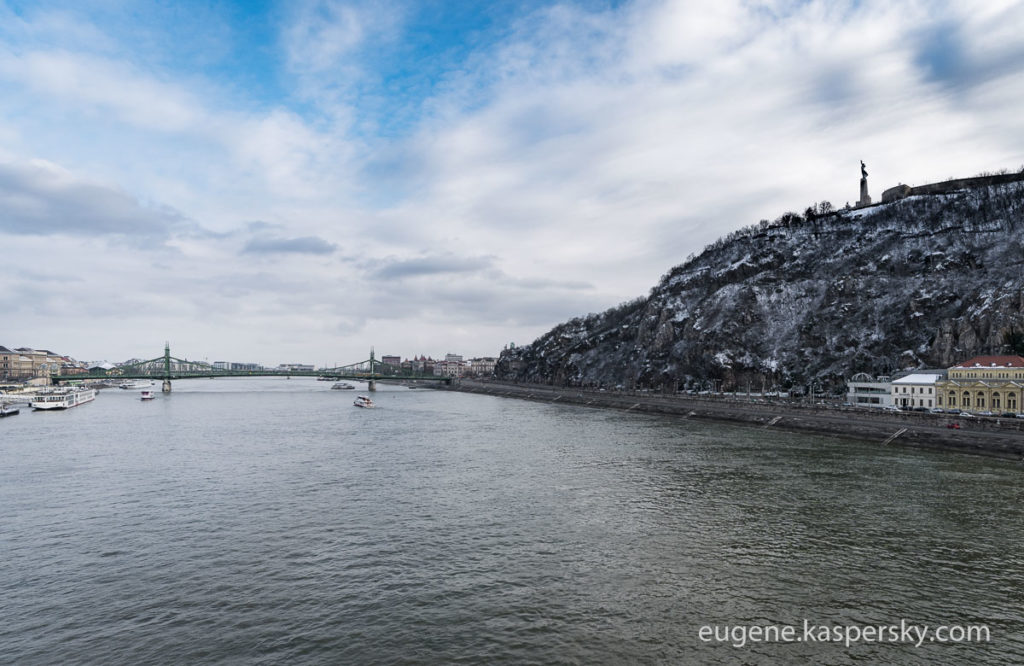 Meanwhile, we were already on our way to… can you guess?