I love Russian winters. Everything coated in spotless (at least on my balcony at the office) driven snow, and when the sun comes out, the beauty of the serene scene is multiplied several fold:
But wait. Typo, surely, no? Russian winter? But we're 16 days into spring already. At least, that's what I thought. What's going on here?!!
But wait: it gets more improbable. Right now in Moscow it's -12°С, while tonight -20°С is forecast! This isn't March 16, it's Фэбruary 45!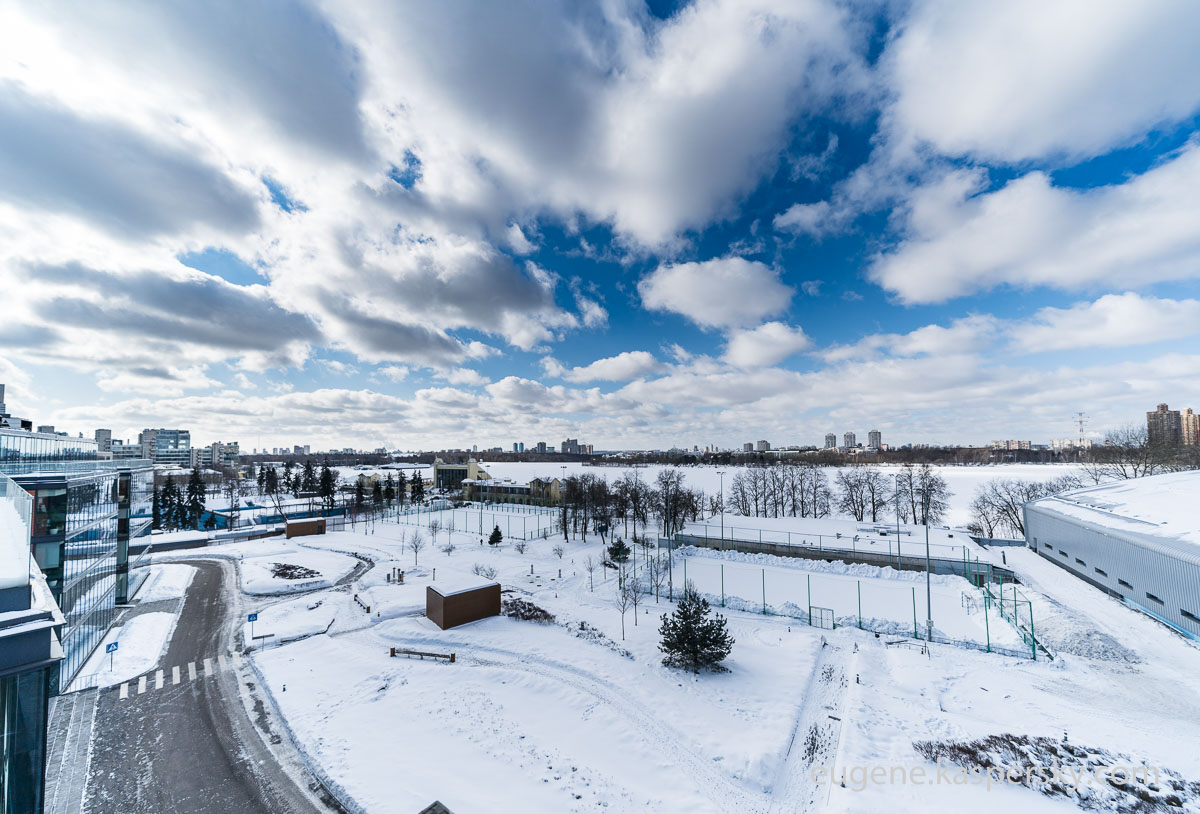 I wonder how much longer this winteriness is going to last? Is it always going to be like this from now on? Maybe we should just forget about spring? Who'd have thought there's global warming? Ok. I ramble. Still, just sayin…
Now back to work!..