Bunker in Berlin. Funst with Kunst.
Guten tag folks!
After a practically horizontal weekend (intense recuperation after the previous weeks' long slog) and a day-and-a-half in the office in Moscow, before you could say das ist fantastisch, I was heading back to Deutschland. On the agenda: two days, two cities (Frankfurt and Berlin), four speeches, dozens of interviews, an event for partners. Then home again for another horizontal weekend to sufficiently recharge the batteries for yet another busy schedule the following week.
So. Frankfurt. What can I say? Well first here's what I can show:
According to the locals, this here Christmas tree is the world's ugliest. And who am I to disagree? Locals know best ).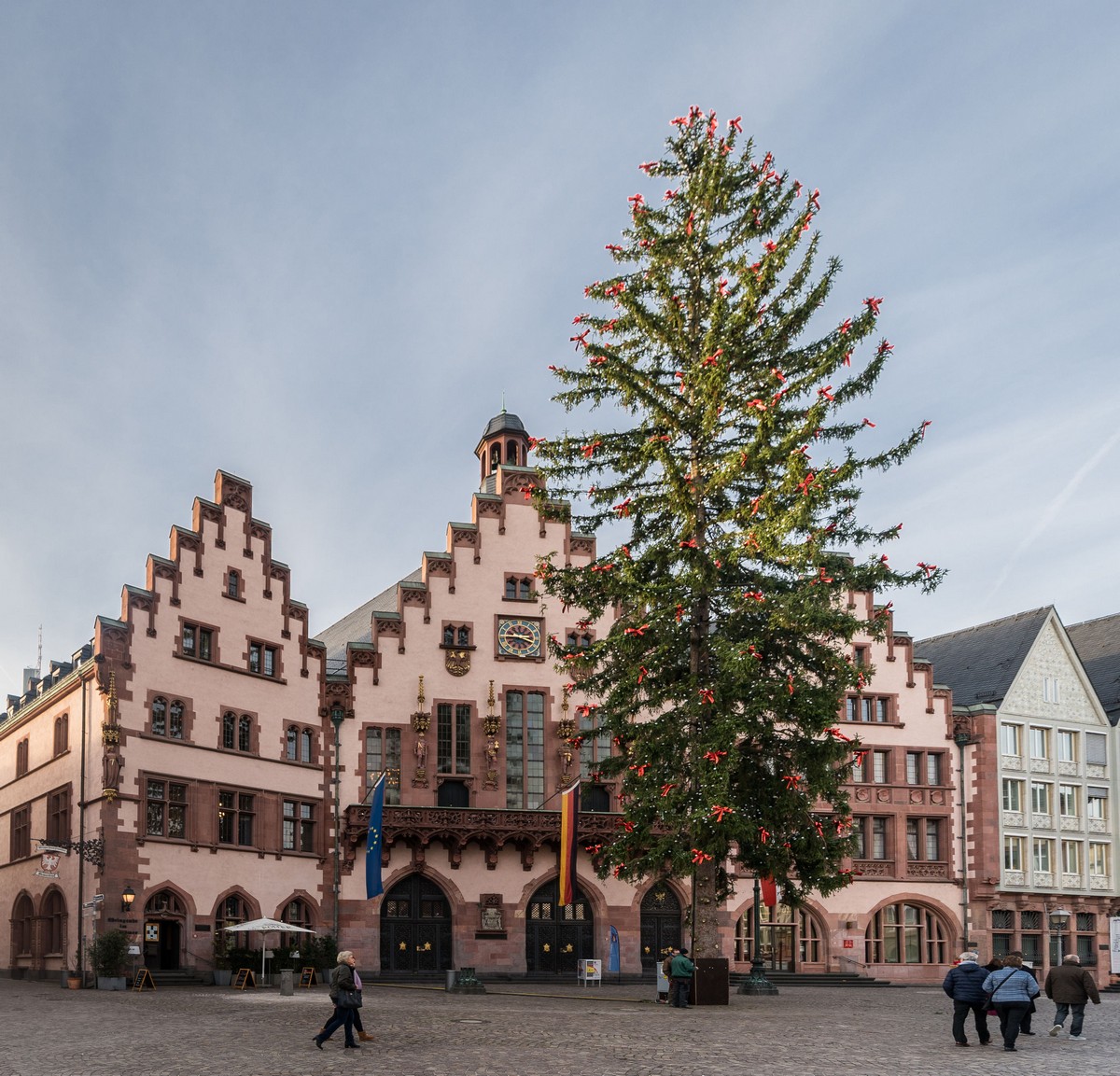 I'm not the hugest fan of selfies; only very unusual ones.
This selfie came compliments of the massive mirror on the ceiling of a pedestrian underpass: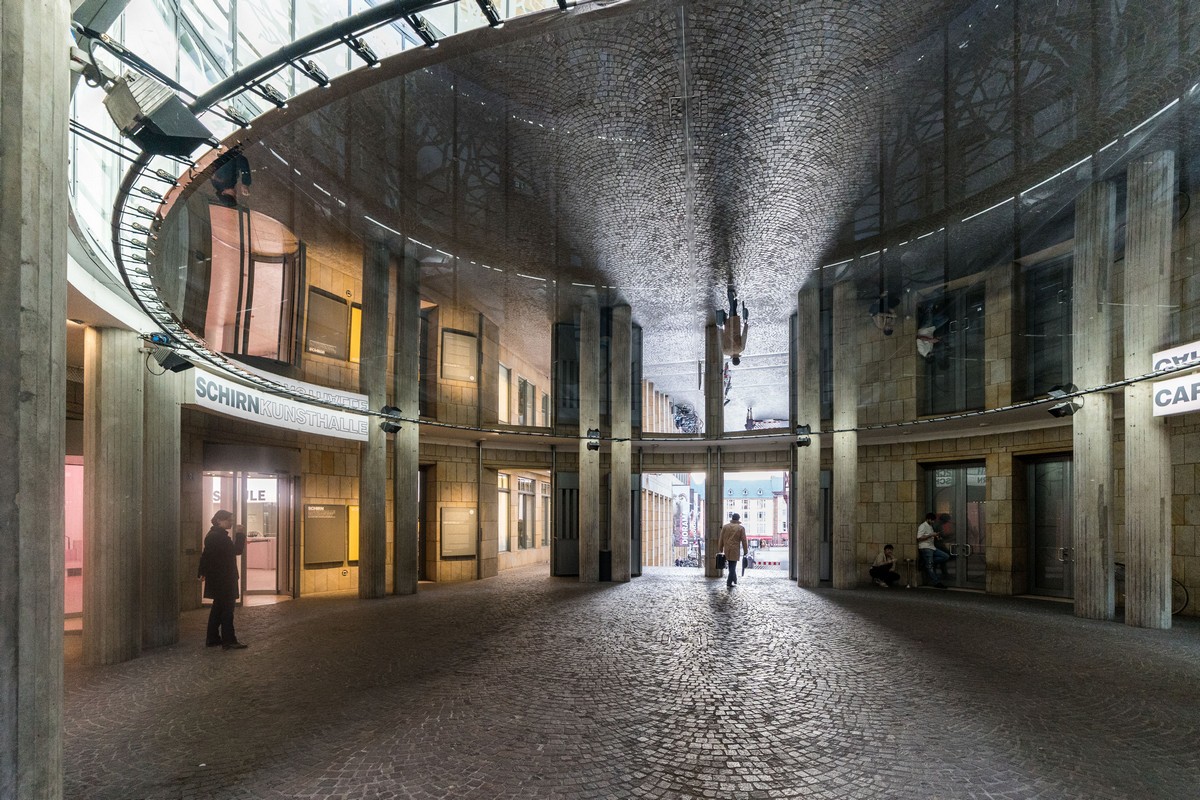 We only had a matter of minutes for tourism in Frankfurt, but in the center it didn't seem there was a great deal to see anyway. Next up, suitcase > plane > Berlin.
There's tons to see in the German capital, but I'm always here on business and never for all that long. Accordingly, I tend to take just nibbles at the city over many visits. And today's nibble: the Bunker.
Originally a 'real' bunker built by the Nazis in 1943, today it's a 'real' museum of 'real' modern art, after a brief period as a rave mecca!
This imposing reinforced concrete construction was originally an air-raid shelter for thousands of Reichsbahn train passengers. 1000 square meters over five floors with 120 rooms. Wikipedia states it could shelter 3000; our guide told us the number was more like 4000. In 1945 it became a Red Army prison. From 1949 to 1957 it served as a textiles warehouse, and from 1957 to 1992 it was a dry and tropical fruit – including bananas – warehouse. Because of this latter role it's still known by many Berliners as the banana bunker!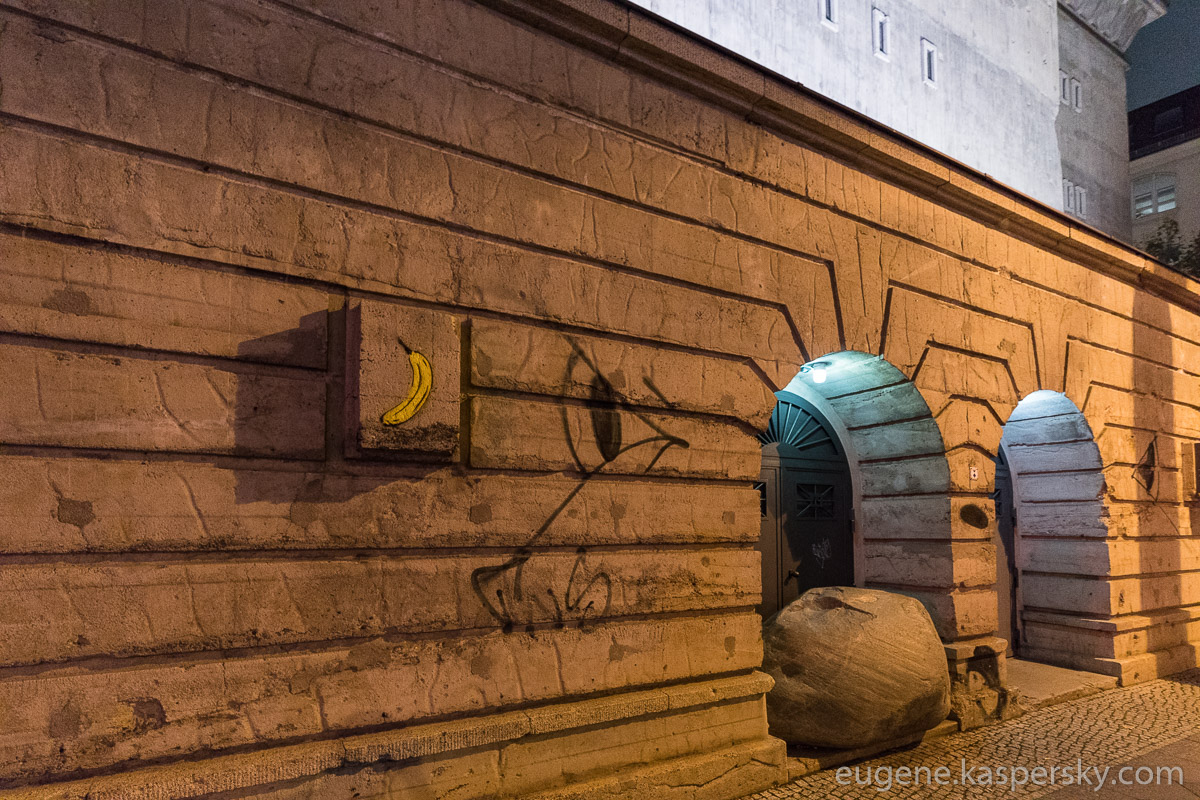 Velvet Underground =Concrete over-ground
At one point in the building's checkered history they were going to blow it up! I reckon 'they' realized that blowing up such a fine specimen of solid German design would be more effort (and cost) than it was worth. And the demolition could have taken the whole district down along with it!
Come 1992 it was a hardcore techno club. But it wasn't just the music (that should have been illegal:) that they were into, but other illegal stuff. In fact even the building itself wasn't a legally sanctioned venue for clubbing. So eventually the authorities had had enough, and that put a stop to the raving. The building was then sold, then sold again and again, eventually being bought by German art-collector-extraordinaire Christian Boros. He added (with great difficulty) a modern penthouse floor to the top of the bunker to live in, while the original floors below were turned over completely to modern kunst. And that's where our hospitable Berliner-hosts took us for a look…
Modern art: it's one of those things that, IMHO, you shouldn't ask too many questions about…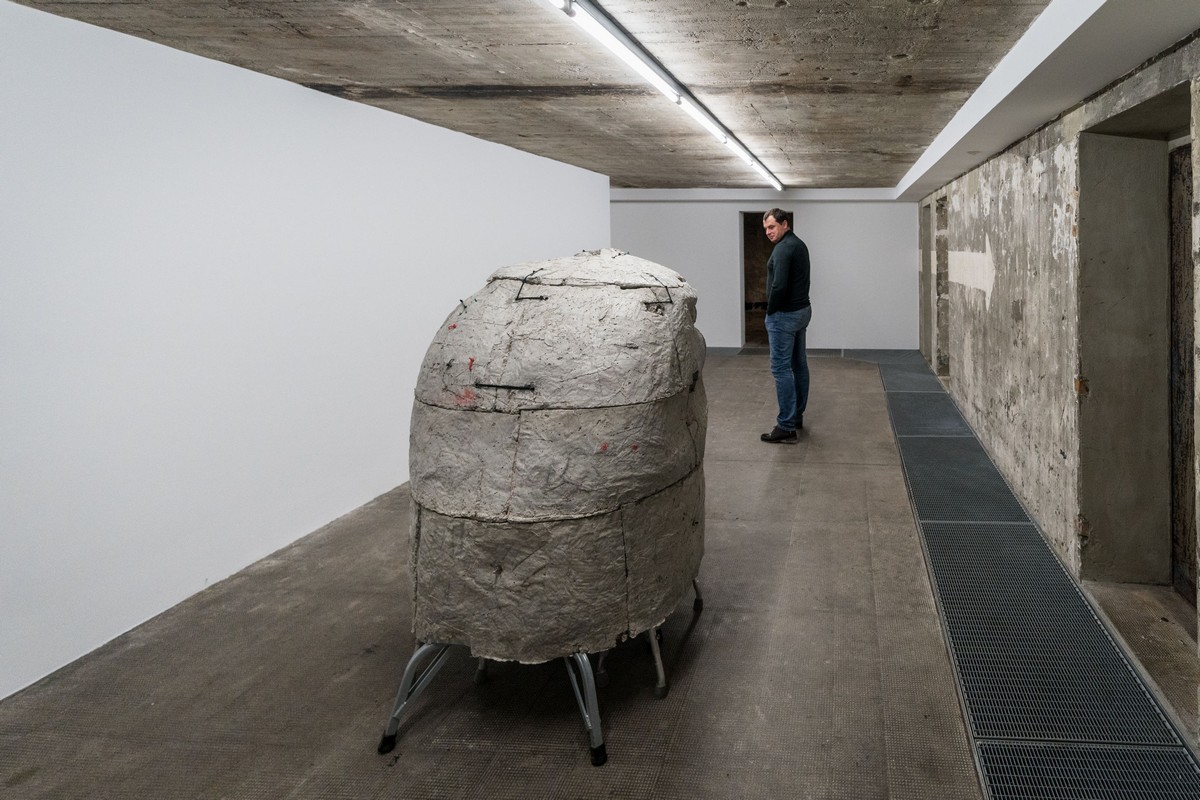 I mean, what question could you possibly ask (besides and exasperated 'WHY?!') about these here carefully arranged golden egg boxes, in just a few of which lie one or two eggs. I rest my case :).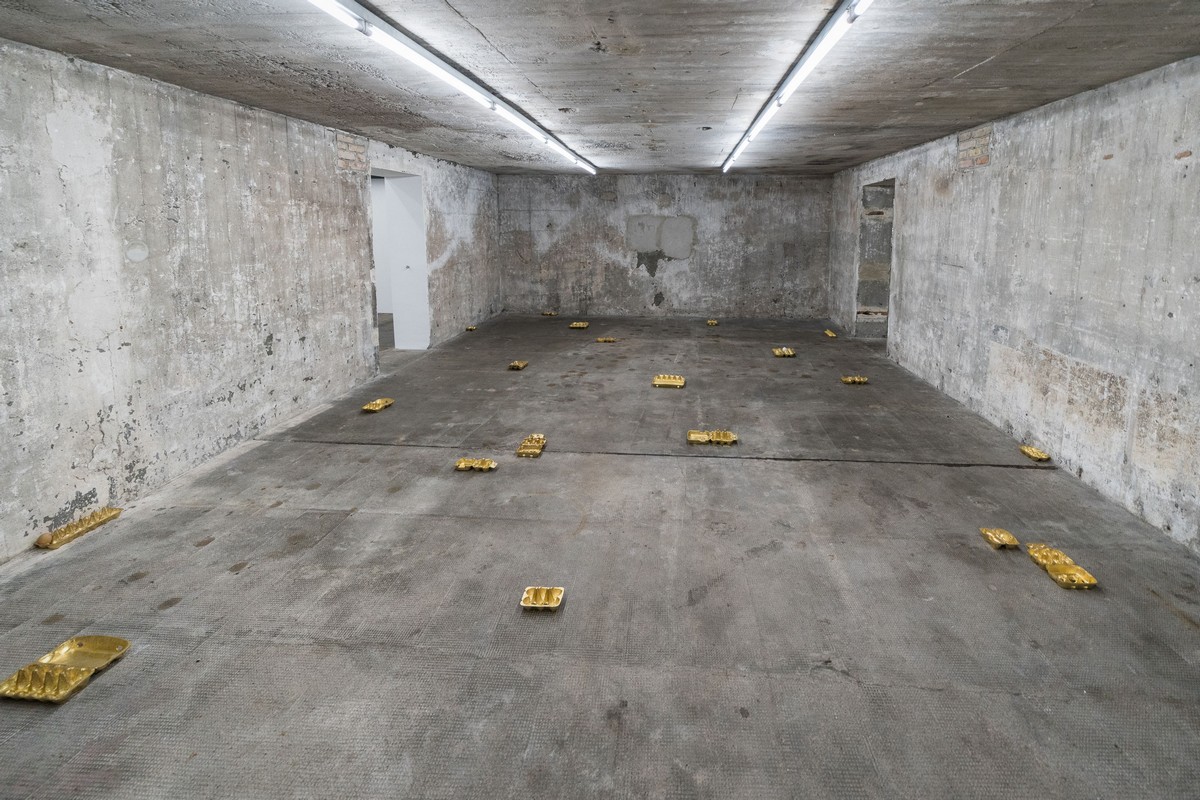 And this isn't just a yellow placard with white 'lemons' on it. If you look at it for a long time it starts messing with your mind. And this is precisely what the artist intended, according to our guides!
I was really impressed by the twin staircase: two staircases next to one another, one from each of the front doors to the building (pics of the doors are somewhere above (next to the Andy Warhol banana)) forming a stair-spiral. It was designed specially to increase the speed/capacity of folks being evacuated.
Those banister rails are the originals! Don't make 'em like they used to :).
All around: concrete: up above, below, to the right and to the left.
Just look how thick the walls are!
This isn't a panel of fencing. It's a butterfly.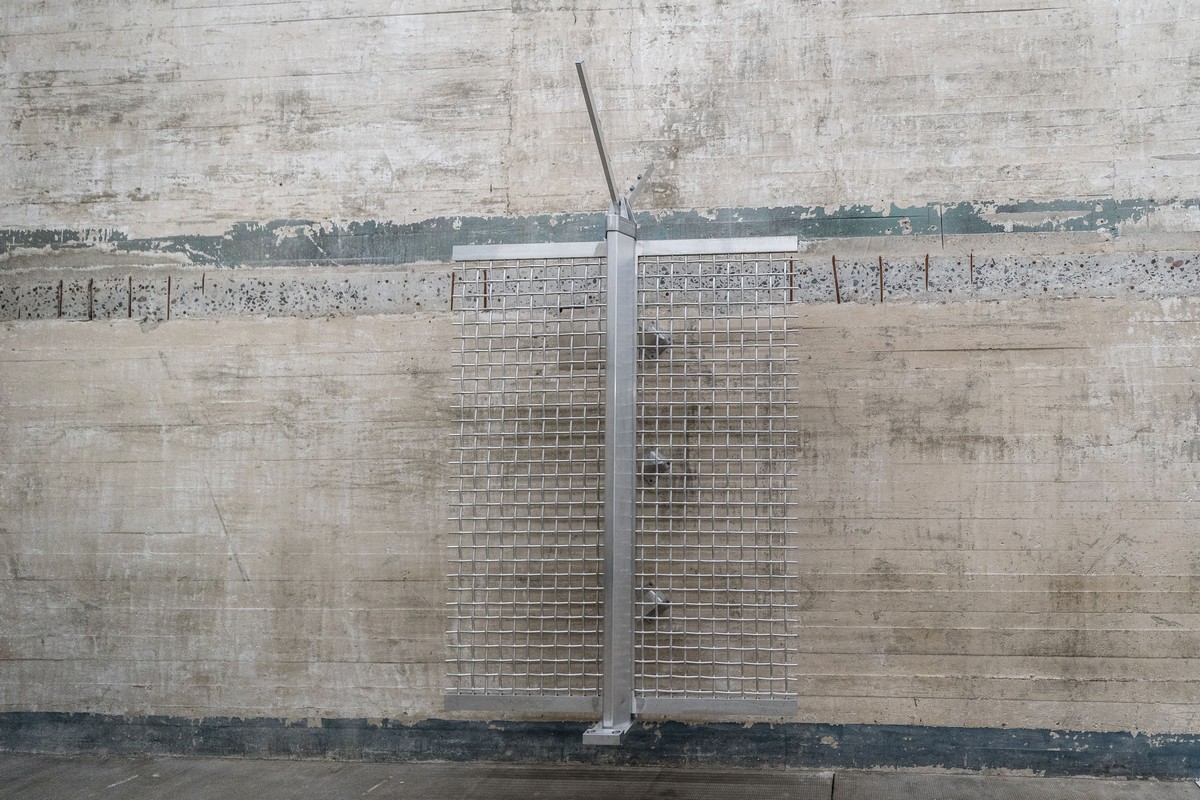 Are these art? Or are they just concrete blocks put to one side by the builders?
Woah: the ceiling! It took them five months to chisel through it to make way for the elevator to the penthouse!
That's all from the Bunker folks. Hope you liked it. If you like your kunst nice and modern, clearly, I hope, you need to get here…
Auf wiedersehen!…